Digital Video Marketing is a $135 Billion industry in the United States alone. It is the best thing to happen to the market since sliced bread. However, you need a plan to enter into the video marketing web.
Most marketers make the mistake of using video just as another marketing tactic. But, there is a lot to gain from implementing a video marketing strategy as a standalone marketing strategy. It is so lucrative, you will be surprised at what you reap. Consider this a beginner's guide to video marketing strategy.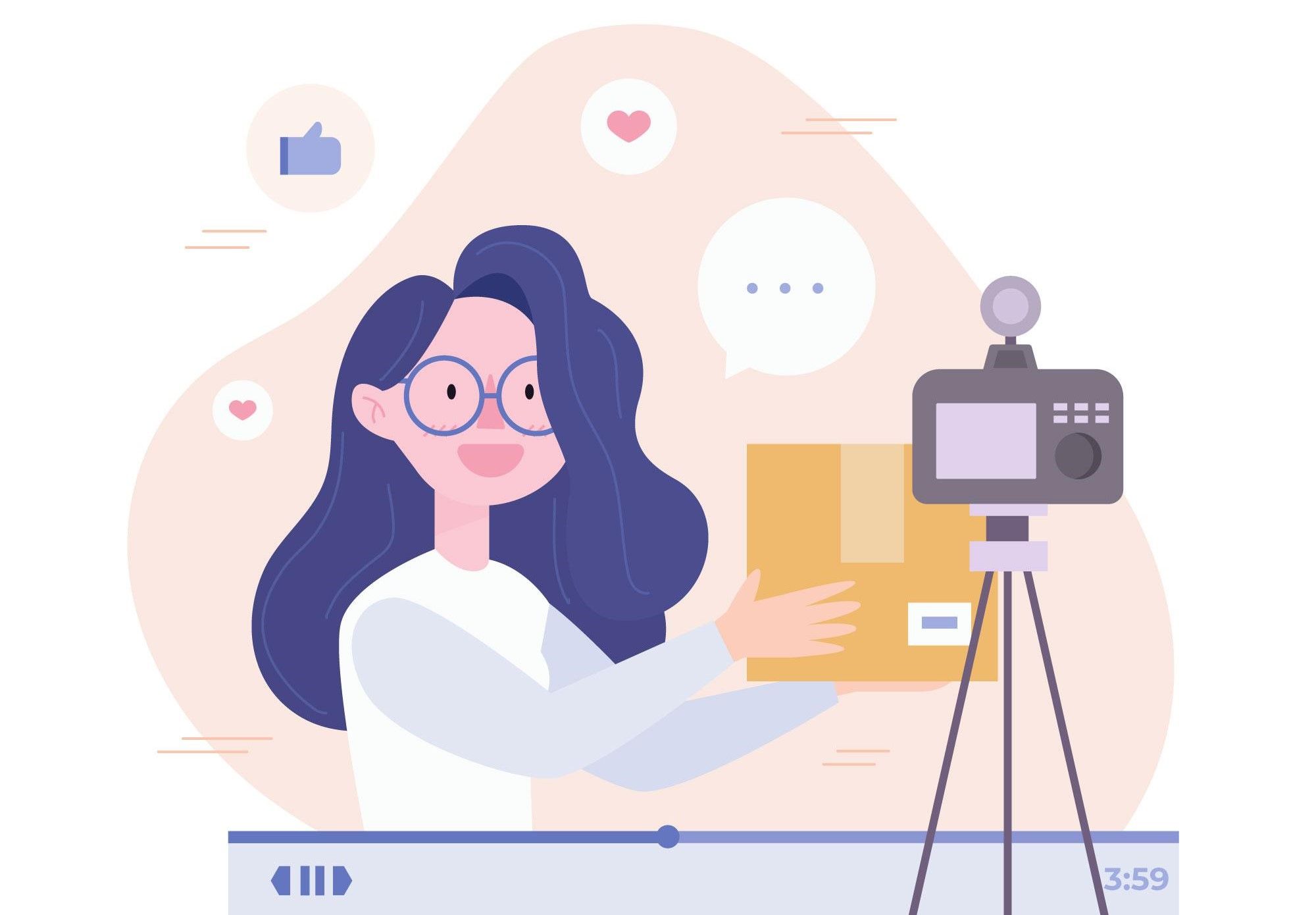 What is a Video Marketing Strategy?
How do I make a Video Marketing Strategy for my Business?
Setting Video Marketing Goals
Research is your Best Aid
Videos Customized for Your Business
Find the right Platform for your Videos
What is a Video Marketing Strategy

Video Marketing Strategy is a set of goals and marketing policies you implement using the medium of videos to promote your brand. It is an action plan focused on getting more engagement, boosting conversions, and adding points to your brand value. All the while, using video as the type of content.
Video is an extremely efficient marketing tactic, and due to the growing bandwidth of internet users: it opens up an entirely new approach to marketing. In the past couple of years, video has emerged as a standalone marketing strategy. Erstwhile, it was just an attribute in the entire marketing scheme. More than 50% of consumers now want to see a video from a brand.
A video marketing strategy is not just about a singular product. It is a holistic approach to market your brand using a plethora of entertaining, educational and wholesome video content.
Video has been seen as a revolutionary in terms of communication channels between salespersons, and prospects. It's a great way to access prospects at different stages of the funnel. A whopping 90% of consumers claim videos help them decide on buying a product. And conversion rate saw an 80% surge just by using video on the landing page. So, videos can be used throughout the sales funnel to your advantage.
How do I make a Video Marketing Strategy for my Business?

A good video marketing strategy begins with self-analysis. Like most good things in life. The spiritual self-analysis aside, what are you as an organization is the crux here. The mental framework of your business decides the creative liberty you take in your content. The use of video is only to represent who you are as a brand. You basically want to put your best foot forward, even if that means embellishment (exaggerating the facts in a creative space).
What kind of Story do you Want to Tell?

Say you are an upcoming startup delivering fresh eggs every day to households early in the morning. Your team works 24 hours a day 7 days a week to make ends meet, and your office space incessantly smells of rotten eggs. Now, when I said earlier that your video is supposed to represent who you are as a brand, I certainly was not talking about displaying rotten eggs. Even if you are terribly failing at business, there is a picture-perfect that you work towards.
And videos are a great tool to highlight that picture perfectly. To that effect, it can even help your own team to visualize your goals. So, what kind of story you want to tell, is entirely in your hands. Who do you see yourself as? What do you work towards every day? And what are your goals? Figure out if your story is inspirational, or if are you still a wheel in turn.
If you are one of those inherently confused businesses, who don't know what they represent: Assume an identity. Consider it an act, and play the identity of your choosing. You could be the industry expert, and churn out educational videos. Or a newbie, and put up vlogs of daily struggle.
Make a Video Timeline

A video timeline is nothing but a production action plan. This is the most important aspect of video production. Set a reasonable timeline, according to the recording, post-production, etc. The key is setting up an overall timeframe for the entire video production and distributing subsections for different aspects of the production.
Production

To give you a fair idea, production revolves around 3 phases: Creative planning, pre-production and the actual production. Depending on the scale of your video each of these could take a few weeks or a few hours.

Creative Planning: Visualizing the entire video; script writing; sourcing material; location abstraction.
Pre-Production: Allocating resources; recce (pre filming location assessment); procuring artists.
Production: Everything involving the actual shoot.
Post Production

And then there is the mammoth task of post-production. No matter the scale of your video, this is the most time-sensitive task. Once you have your footage, you will likely go back on edits multiple times before getting close to your actual goal. It can also be labor intensive, so strict scheduling is imperative. Good thing, StoryXpress' Screen Recorder comes with a brilliant editor tool: hassle-free editing designed for business style presentation edits, and quick rendering.
Distribution

The last phase of video production involves distribution. If you manage somehow to adhere to the timeline during production and post-production, distribution is a piece of cake. All it entails is: Sharing your masterpiece through various media channels and analyzing the engagement. Guess what, if you are using StoryXpress Screen Recorder you can choose to own an ad-free hosting for your videos. And, and, and, an intensive analytics tool.

Tip: Don't unnecessarily shrink your timeline, over ambition is an overkill. Make sure you have allot reasonable time to each aspect. It will mean the world in terms of the quality of content you produce. Remember, failing to plan is planning to fail.
Budget

As a small business owner, budget can be a scary word. The great thing about making videos in 2020 is you practically need no money to make a video. Even the hosting comes free sometimes. There are various tools at your disposal, absolutely free to create and share videos, (like the Screen Recorder) to make great videos.
So, befitting the times and technology we have: the budget here is not really the capital. budget, going further, means resources, including favors and free or paid resources.

Your budget is the great determiner in the video marketing strategy. You can have a great vision, but implementation is strictly on the budget you carry. So, make spreadsheets about what will cost what.
From shooting to editing, to location rentals and bus rentals, make sure nothing goes unaccounted. Some things will cost money, some will cost favors: note down everything. And keep a realistic budget in hand before you begin.
Get in touch with artists, freelancers, and editors, who hold good experience and find out how much they charge. And according to specific services, decide what you can afford to splurge on. Suppose to get a good editor, you have to sacrifice a good location; you can ask the editor to change the background in post-production. So it is all about balance and reasonable splurges.
Setting Video Marketing Goals

To set video marketing strategic goals, we will use the Management Review's paper by George T. Doran: 'There's a S.M.A.R.T. way to write management's goals and objectives'.  Here of course,
S: Specific aspect of the video marketing strategy.
M: The Measurable aspects, like KPI, analytics, and metrics to track the performance.
A: Achievable or agreed goals that we are working towards.
R: Relevance of the objective we are aiming at.
T: Timeframe within which we intend to achieve these goals.
These are the basic strings to hold onto in setting up just about any marketing goal. In terms of a video marketing strategy, use the golden acronym S.M.A.R.T. as follows:
Specific

A goal is not an abstract hazy picture of what will be, it should be a quantifiable crystal clear premonition. Sure, you wanted views and more engagement so you decided let's do videos. Or maybe your competitor started making videos. But what exactly do you intend on achieving by creating videos? This is the first of the 5 questions:
What am I making all these videos for?
Why is it important for MY organization to make videos?
Who all are involved?
Where am I going to share these videos?
Which limitations or resources am I working with?
Answers to these 5 questions will basically give you wings. Take your time, and jot each of these down before you even think about anything else. A lot of people have the tendency to start dreaming about video Ad campaigns glorifying their product. Don't do that. Stay focused, keep your feet on the ground.
Measurable

How will you know you achieved your goals? You need some metrics. It could be the exponential growth in your conversion rate or an increased number of hits. After you publish a video, there must be some quantifiable impact that links directly to your goal. A key performance indicator (KPI) that evaluates your success or failure.
KPIs used for video marketing will be different from KPIs that you use in sales. A basic management framework like the balanced scorecard works for goals. But, use a separate set of KPIs specific to the video itself, and not the video marketing strategy. Some KPIs for videos are:
View Count
Play Rate
Engagement
Social Media Shares
CTR or Click Through Rate
Feedback
Using these you can further use Conversion Rate as a KPI for the video marketing strategy itself: this is what directly measures the goal of making a video. Just a heads up, you will need some tools for this. Actually a lot of tools for this. And most of them don't come free. BUT, Screen Recorder offers much of these analytics and metrics for every video you record. And at a minimal fee, it gives you every KPI report you could ever need.

Achievable

You can't at this stage start dreaming of making a full-length cinema film for your product. Calm your horses, you are not contending for the Oscars. Neither are you making America's Funniest Home Videos (unless that is what suits your weird business: actually that is a great idea).
Basically don't set the bar too low that it is a piece of cake. And not too high. Don't be Goldilocks, hit with perfection the first time. Ask yourself:
How can I achieve my goal?
Do I have the time, money, resource for it?
Keep a realistic view of your situation when you address these questions. Sure, if you worked hard enough you could achieve anything, but will you work that hard? And if you will, how will that go about? Make a realistic plan at this stage. And weigh in the pros and cons. Don't be afraid to tweak your goals, although, ever so slightly. And don't be afraid to take some risks. But also keep the consequences in mind.
Relevance

The relevance of the goal isn't as much related to times in which we live. It is the relevance of the video marketing goal to the overall goals of video production and your business.
And does the type of video you plan on making serve the larger vision of your business? Further, your might want to ask some of these questions:
Is it worth it?
Is it in line with business goals?
Should we make videos like these in these times?
Although there is a lot of creative freedom, the world is extremely sensitive to certain issues. So make sure your video doesn't hurt the sentiments of a certain sect or community because that could tarnish your image.
Timeframe

Generally producing good-quality video content can be a time-intensive process. If you start production from the get-go, depending on the video it could take you a few hours to a few weeks to actually publish the video. And the marketing after publishing requires some time as well.
Set goals with estimated deadlines, weekly tasks, etc. This will keep your goals reachable. Set targets on your achievable and set dates for metrics. This should drive you to make better videos and engage with your audience better.
Research is Your Best Aid
So you are making a great video, but who is watching it? The thing about videos is since they relate to the viewer on an emotional level, it is as much the viewer's content as it is the creator's. You have to make what people want to watch and deem worthy enough to be seen. Who are these people and what do they watch?
These people are nothing but your target audience. Dig out your old spreadsheets and data analysis and see what your audiences want. If you don't have any data, collect data. Create the buyer personas and map the buyer's journey to your product. The channel used by the buyer, and the various pit stops in the middle are all going to serve a great deal to your video ideas.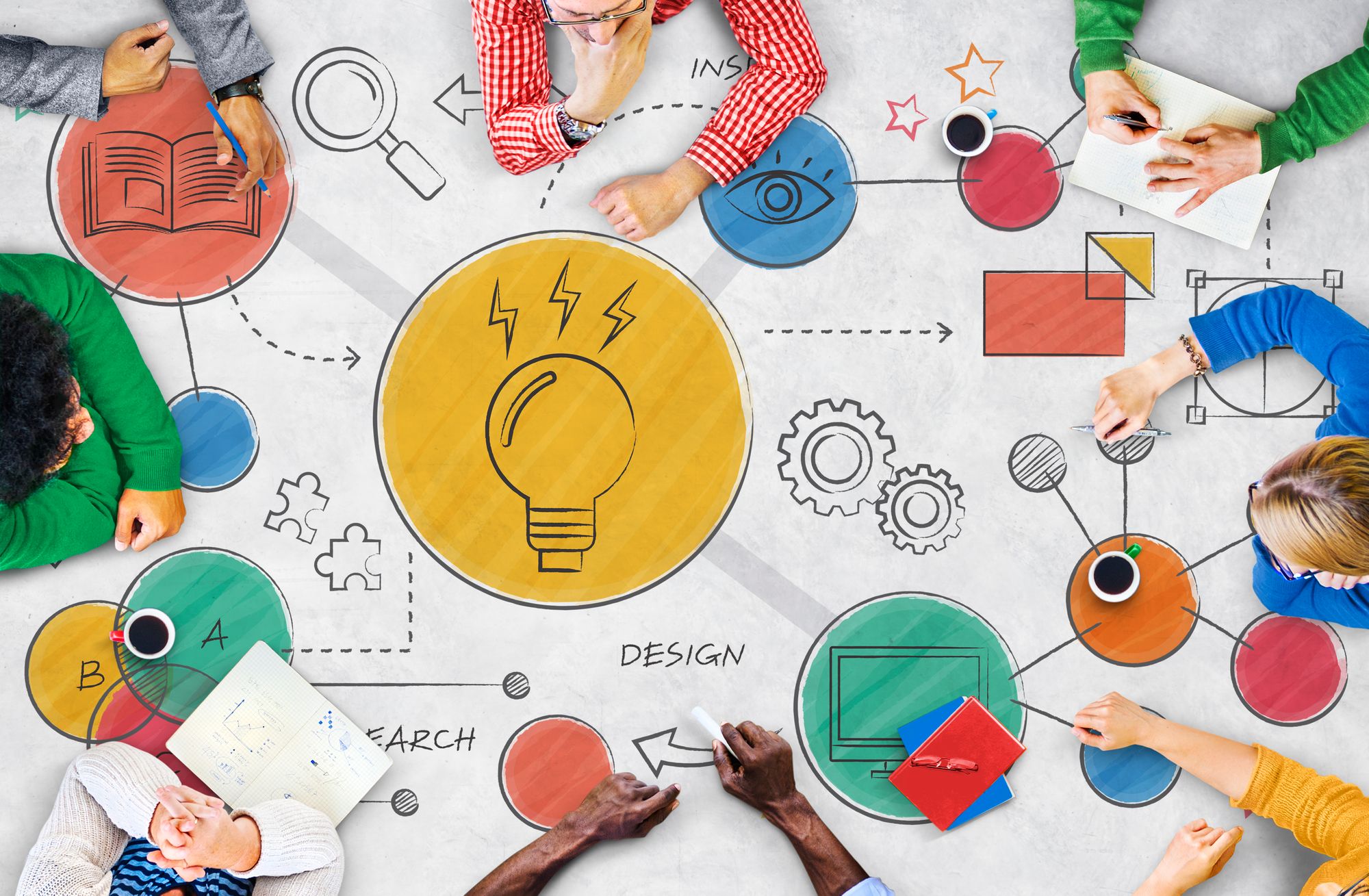 Profile the buyer as in-depth as possible, and use all tools to get into the mindset of the buyer. Attack Sub Reddits, Facebook Pages, Quora questions, and Advanced Twitter Search: what are your potential clients talking about? Make a note of everything. Gather as much data as you can. A good question that is popular amongst your target audience could actually be the title of your next video.
Make note of your competitor's content. Even if they don't produce videos, check their blog posts. video reviews, features, everything. What do you have that they don't? These are the things that you can include in your video storytelling. If they are producing video content, don't try to mimic them, but see what the engagement is. Diligently go through the videos already available on your subject matter, and go through the comments. Feedback is important. Make a reservoir of data already out there and see where you fit into the spectrum, and what will you do better.
For B2C brands it is easy to get a fan base, as people are emotionally a tad bit more involved, and the masses are the viewers. A B2B video, however, is viewed by a few executives from another business, so it does not garner an organic audience easily. No matter what type of business you are, and what kind of video you make, addressing a specific audience is imperative. Even if you don't get a lot of views and get the few who view to convert, you are a success story.
Videos Customized For Your Business

There are many templates for video making. With marketing goals set in place, you can now begin to look at the actual implementation. Not every template suits every business. And even if it does, you want to make something that will give your business the best results. After all, you have to achieve your goals.
Commercials

Short attention-grabbing videos that you run on your ad campaign. These work great for social media, and even landing pages. They are supposed to portray the best you have to offer, from features to customer support: it is about printing a rosy picture in the viewer's head.
Commercials are exciting, and come with a clear CTA or Call to Action. The tricky thing about making a commercial is managing the allotted time duration. Since these videos are less than 30 seconds usually, you have to make a solid impact with the first 5 seconds of the video.
Although, they don't require you to hold the audience's attention span for long: it still takes a skill to get commercials right. Being the most common type of video, audiences are usually acquainted with these. And a catchy jingle or a catchy phrase can really stay with your audience for a long time.
You can use commercials for the awareness phase, as well as on the home page of your website.
Social Media Videos
Social media videos are also short-duration videos to post on various social media handles like Facebook, Instagram, Twitter, etc. Unlike commercials, these aren't supposed to glorify your brand. It could be a short story, a montage, or a user review.
Social Media videos can also be event specific. It could simply be a holiday wish or the anniversary of your business. They generally take a more laid-back, and informal approach towards the audience. Making them emotionally connect instead of immediately thinking about the technical aspects.
This type of video also gives you a lot of room for creativity, thus. So make them fun and engaging. And follow the trends. The only thing that keeps social media alive is the trends. To address the trends through your videos.
Another thing that works great on social media is video loops. So, make small videos that run on a seamless loop. Use customer feedback in your video. Even images work, just add a little music in the background, and voila!
Educational Videos

Educational videos or explainer videos are subject-specific videos that are meant to teach the audience something. It could be the functioning of your product or just an explanation of some industry jargon. These are to address a specific issue, so the duration of the video depends on the subject.
Explainer videos can find their place in the FAQ pages of your website and on video hosting sites like YouTube. You can also address customer queries using these videos via emails. These videos also include a CTA, that aims directly at solving the query.
These videos require experts and quality content. Generally, they should end in an affirmative answer that also allows your product to shine through.
Product Videos

A product video is a longer commercial video for a specific product. It goes into the details of one specific product. From its best features to the customer reviews it has achieved. It highlights the value of the product or service.
Product videos should excite your audience about the specific product. They work well for new launches, the awareness phase, and surprisingly sometimes, even in the action phase. Product videos actually make your product come alive through the medium of video for your client.
They are generally short in duration and are shareable across platforms.
Find the Right Platform for Your Videos
Producing good content is just the first half. The second half is getting views on your video. Where should you place these videos to get the maximum engagement for your brand and achieve your goals?

There are endless hosting options on the internet today depending on the type of your video. Before you start the production, evaluate where the video belongs. At every step of the funnel, there is scope to upload a video. And this is not just about distributing your content. It is about effectively presenting your videos.
There are endless hosting options on the internet today depending on the type of your video. Before you start the production, evaluate where the video belongs. At every step of the funnel, there is scope to upload video. And this is not just about distributing your content. It is about effectively presenting your videos.
Emails
Landing Page
Blog Posts
YouTube
Social Media Websites
FAQ videos
There is an audience at each of these platforms, just remember to place the videos correctly. For example, posting a 5-minute long educational video about how to buy dark chocolates online in india might not give you a lot of shares and likes on your Instagram. It is content meant for YouTube or FAQ pages.