The impact of video content is HUGE and making them personalized only adds up the overall marketing returns. There are multiple ways in which businesses leverage personalized videos to generate leads or just to boost the engagement. For marketeers it's the easiest way to stand out among thousands of competitors.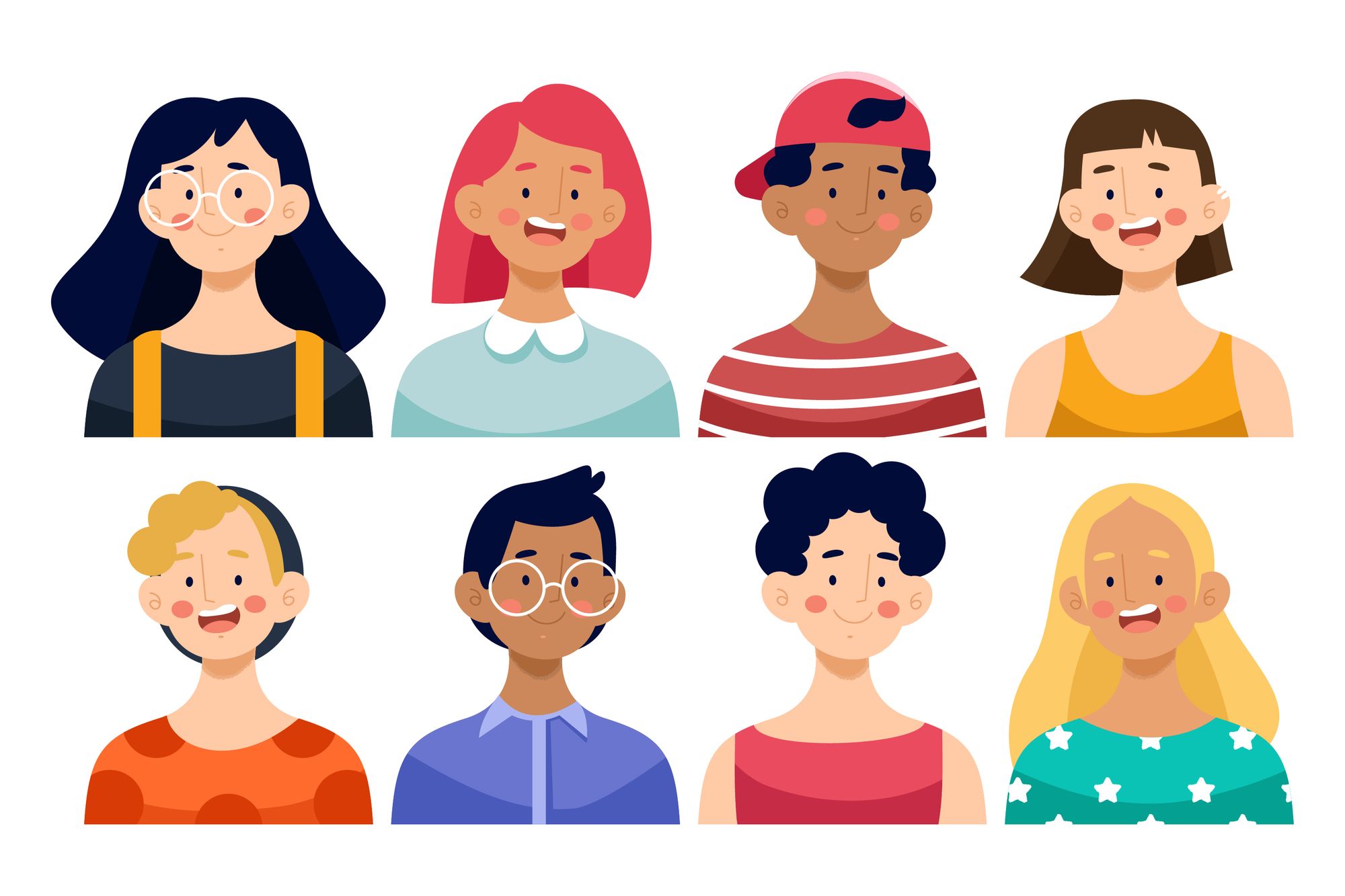 There are still apprehensions surrounding online video marketing.
Are people watching video advertisements? Is video content the highest consumed content format? The answer is YES!
Around 27.9% people around the globe spend at least one to two hours watching online videos every day of the year. More than 500 million hours of videos are watched on YouTube every day.
Almost 90% Snapchat users watch the stories put up by advertisers! Half of the revenue that Twitter generates is due to video advertisements.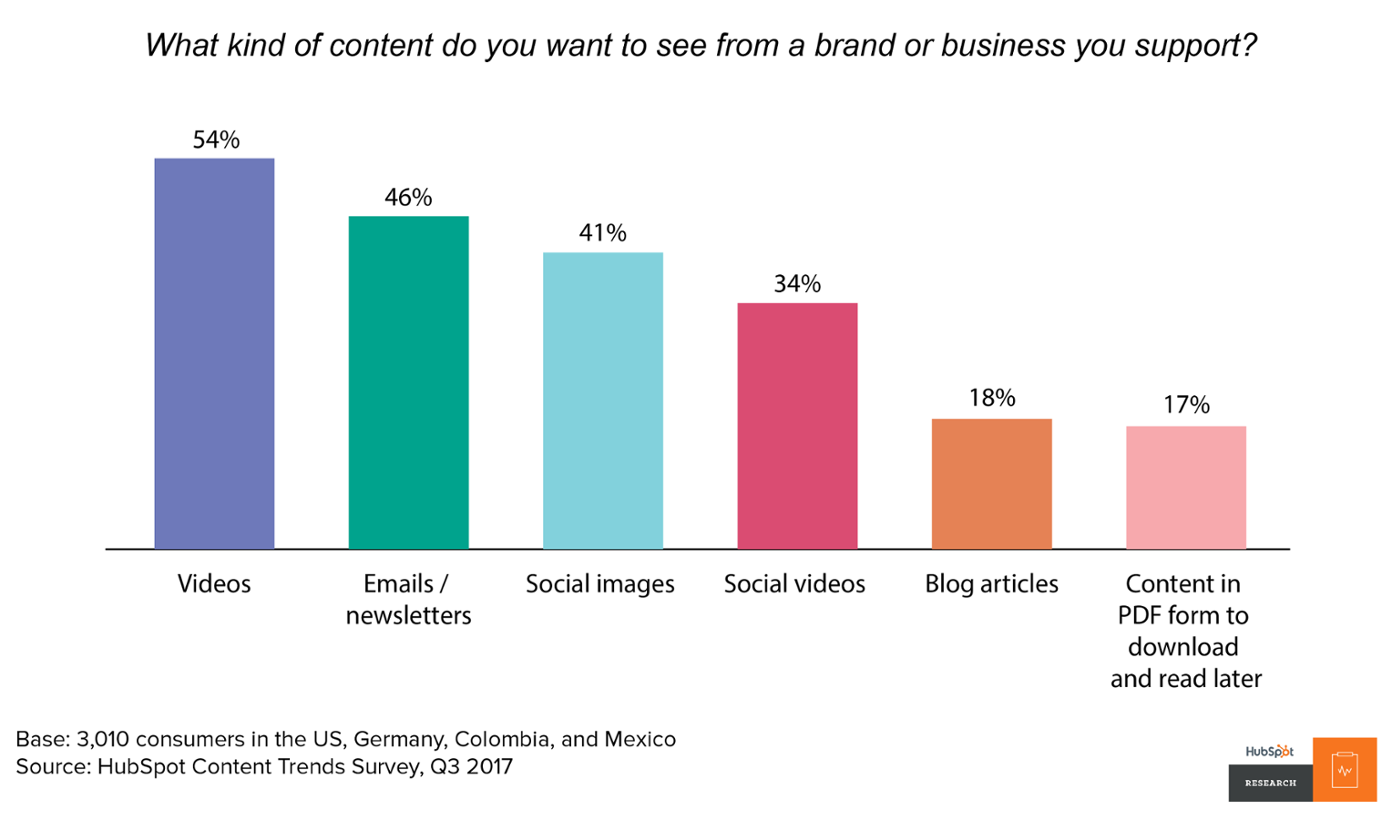 What Are Personalized Videos?
Personalized videos are videos that are customized according to each individual user. How is it done? By adding various elements such as the user's name, job title, email, profile images, company name, etc. in the video.
Rather than creating separate individual videos for all the users, personalized videos leverage artificial intelligence (A.I.) to help you create videos that you might use repeatedly with little tweaks!                                              
You can send personalized videos to 100s of people at the same time, and each and every one of them is going to think - Wow! Did they make this for me?
Personalized video is any video content customized in a way that makes it relevant to each one of the target audience - prospects, customer, or influencers. There are multiple ways to personalize videos according to brand tone and target audience.
You can easily personalize a holiday video with your customer's name on it, a video of your office colleagues chanting the name of the best customer or maybe a series of picture slides when your customer last visited the office.
This birthday recap video from Facebook for all its users is one of the best examples of personalized videos
All they have done is compile everyone's wishes on Facebook for Andrea & given it a personal touch! That's it. All you have to do is to get the details right. Personalize your videos correctly!
What to Personalize in Your Videos?
As seen above, you can easily see that Facebook sends one of the best & coolest personalized videos! It is one of the best examples to understand how to merge video and data to catch the interest of your audience & build the relationship you want.
This technique can be applied to your sales & marketing videos that you send to your target audience. Since sending personalized videos helps you stand out from the crowd, you need to pay attention to the details you are personalizing.
Here is what you can personalize in a video –
Consumer's Name
Thumbnail of the video
Content
Images used
Brand Logo
Company details/website
This is some of the data you can easily personalize and integrate in your video for a seamless user experience.
Why is Personalization Important?
There is too much content to consume on various channels, be it social media, blogs or community sites. You know the noise if you use at least one of them or have subscribed to a few email newsletters – at times, even reluctantly!
There are thousands of marketing messages bombarding the audience on a daily basis. Standing out seems to be a much more difficult task for every brand. Not just standing out - getting more engagement, building relationships, converting leads – all of them seem like a herculean task!
Amid this overwhelming flow of information, which one do you think will have a higher conversion rate?
A personalized email to your subscriber solving their problems?
or
A marketing email directly selling your products to them?
Undoubtedly the first one. The modern world is a world of personalization because let's be honest, people prefer to interact with humans rather than bots.
Personalization makes customers feel special - makes them feel seen.
Consumers prefer to buy from or promote brands that interact with them personally or present them options based on their interests. As per reports, if a businesses personalize promotional email marketing they are likely to get 27% higher click through rate and 11% higher open rates.
Another example of personalization is social media advertisements.
You take a look at dress, or a makeup product, or any device on a website and next thing you know, you see the same products or somewhat similar products on your social media ads. How is this possible? It's  retargeting and personalization of social media ads.
Personalized videos are leveraging the same concept. It is one of the newest and most widely used marketing strategies that has been showing crazy conversion rates. There is no arguing that videos are one of the most interactive forms of content that's why conversions are easier with videos.
What is the Difference Between one-to-one & personalized videos?
A one-to-one video is the video that you create from scratch for each user. It is obviously aimed at one person at a time. However, when it comes to personalized videos, they are more about multiple videos on the same theme personalized according to different users by leveraging the right technology. One reason why brands use personalized videos more than one-to-one videos is that they get a higher ROI and the former are clearly more scalable.
Even though it is easy to leverage both kinds of videos for marketing strategies, it is advisable to use personalized videos when it comes to catering a larger number of users.
Does making of personalized videos take more time? Yes.
However, if you compare it as per the usage – you can send one-to-one video only to one user at a time. But you can share one personalized video to all your leads, subscribers or consumers at once – by just making a few tweaks!
Personalized videos make your subscribers/customers feel special and keeps your brand alive in their memory. Remember, one may forget everything you said but they may not forget how you made them feel. Here is a great example of Breast Cancer Now using personalized videos to show their gratitude to the donors for making it a successful campaign. They targeted people who used #wearitpink or mentioned the brand.
All You Need to Make A High-Quality Video
When it comes to creating Personalized videos, the stakes are very high. You need to set a high bar and exceed it to get some positive results for your brand! Videos that utilize personal details of your target audience can go from indulging to creepy in a second with the smallest mistake. Here are some of the main resources that you need to make a high-quality video:
Data Accuracy
If you are adding personal data of a user to your video, it has to be accurate. Inaccuracy like incorrect spellings, irrelevant data or incorrect details might just give you the opposite result – decrease in engagement. If you are looking to create trust and cultivate a relationship between yourself and the user, make sure that the data you are using is accurate.
Finding the Balance
Personalized videos have both kinds of elements – general and specific to the target audience. Another important task while creating personalized videos is to make sure that you find a correct balance while incorporating these elements. The right mix is necessary to keep the users engaged without making them feel uncomfortable.
Call-to-Action
Take the relevancy of call-to-action in a personalized video seriously. A lot of users feel hounded or plain irritated by the brands repeatedly asking them to take actions that they have already taken. It can also make the brand look like they don't know their consumers. Effective CTAs are the ones that address the consumer's journey.
Apt Technology
There is a whole range of personalized video solutions in the market – ranging from self-service to consulting. Your primary goal should be to decide your target audience, goals & the kind of video you want to send them. After you are done with this, look for the most suitable tech match (according to your goals).
Advantages of Using Personalized Videos
More Engagement = More Conversion
It is the most basic rule of online marketing.
But how do you perform better? How do you convert your prospects when they are already bombarded with messages form various brands.
You treat them like humans. You personalize your approach – you make them feel seen, and cared for. You go for the human connection. This is where personalized videos help a business – in establishing that human-connect with prospects. As a result, you get,
Higher email opening rates
Better Clickthrough rates
More Exposure
Getting more engagement
Building relationships
Higher ROI, better campaign efficiency
Increase Engagement, Build Better Relationships
Taking notes of consumer demands, and designing your campaigns accordingly is marketing 101. If you are not listening to consumers, you are neglecting them. Consumers agree to provide behavioural data if it helps in making their shopping experience seamless, or getting relevant suggestions in their inboxes.
Businesses that neglect customer preferences fail to build any kind of relationship with them, and simultaneously bring down your engagement levels.

Higher ROI
When it comes to revenue, personalization has helped in increasing it by 5-15% and decreasing the acquisition costs by 50%. I am sure I am not dropping a truth bomb when I say that unit of good marketing is its efficiency.
Personalized videos are a great way to increase your ROI. You can easily increase the impact of your CTAs (Call To Actions) manyfold as it gets you increased CTR (Click through rates) and conversions.
More Exposure
Videos have 50 times better chance of landing on the first page of google search, than text.
Why? Because Google considers videos more impactful for their users. It recognizes that videos have higher engagement rates and are easier to go through. This is a perfect opportunity for you to outperform your competitor!
Personalized videos give Google more options to present to anyone searching for similar products or services as yours. The more visual content you publish online, the higher chances you have to increase your traffic and drive brand awareness in the market.
It always helps if you are niche specific to start out with - narrow audience also equates to more & easier exposure.
Since personalization is what you need to stand out, and video is the most effective way to get user engagement – personalized videos seem to be one of the best marketing tactics in the market!
Where Can You Use Personalized Videos?
Gaining and holding the people's attention is, unarguably, a difficult task in this fast paced world. People are so busy with their work and life that they swipe through content without paying any actual attention.
A personalized video builds a relationship between the viewer and company, which essentially helps in building the brand image.
There is no map or set of rules for you to be able to use personalized videos - only multiple opportunities. There are several options available, at various platforms – social media, emails, websites, etc., to use personalized videos successfully!
You can use them on your landing page, in any stage of your funnel, in your emails – for marketing, for event invites or for maybe more interactive customer service.
Here is a great example of sending a personalized video invite to someone (Derek, here) for attending an event –
Another way of using personalized videos, is this demo video by Scatter on their website's home page –

You have to look through your company's working model and understand what seems like the best place to implement this strategy.
The applicability and benefits of personalized videos are vast and varied, from entertainment to promoting a page or a specific company. Some of the places where you can effectively make use of personalized videos are listed below -
Email
There is no denying that emails are a personal medium of communication between you and the prospects. Email can be easily qualified as texting - but a more professional version of that!
Brands make use of personalized videos to increase their email marketing campaign engagements. A survey conducted by Boston University observed that emails with personalized videos have 49% more chance to be opened than any regular mail. How to use these videos in emails- let's look at that.
Personalize your event invites – Add the names of invitees in the video, maybe add some information from their social media activity to make the invite more enticing.
Make your giveaways more consumer-centric – Since giveaways are primarily used to increase engagement and increase your reach, it seems like an awesome idea to acknowledge your subscribers personally. This makes them feel that you pay attention and help in increasing organic reach.
Nurture your brand relations through emails – When you will be occasionally acknowledging your subscribers, delivering personalized videos on their birthdays or some special events – you deliver your brand message. You humanize your brand and make your subscribers believe that you care about them.
Reach out to cold leads – Personalized videos have the highest engagement rate, and there are higher chances of your cold lead to click on the video rather than going through your email content. Keep it short, sweet, to the point with a clear CTA.

Introduce your prospects to any of your services or work in a more organic & personal way - If you have already used this technique, you have established a brand rapport with your subscribers and it is easy to use the video again.

You can use personalized videos to introduce your subscribers to a new product/service. There are higher chances of the video catching their eyes rather than the usual newsletter. If you work on a video platform integrated with your email platform, this should be quite easy for you.
Landing Page/Website
When you run various ads for your products/services, you are essentially running a sales funnel. Your visitor goes through multiple phases and finally lands on your website. This is usually the last step before converting a prospect to a customer.
A landing page is created specifically while keeping the visitors and sales funnel in mind. It is a standalone web page to direct your visitors after a marketing or sales campaign. You collect their behavioral data, personal details and might get them added on your email list.
How to create a highly convertible landing page?
Personalize it. Connect with your visitors. Engage them with your product/service using videos.
An online study says that using personalized videos helps in increasing the landing page conversions by 85%.
It is quite easy to apply the same strategy at your product pages, or using it on your home page. Another way to use it is to personalize the videos for returning users, based on their cookies or email address.
Customer Service Workflow
We are all aware of how boring customer service can be! There are millions of advertisements and memes that portray boredom when it comes to customer service.

It is no secret that brands are making on-boarding, renewal reminders, product release announcements, etc. automated with the help of artificial intelligence. They are mostly putting everything on an automated schedule and just watching the process take place. Customer success managers are putting in every effort to keep customer engaged and happy. But still at times it's nearly impossible to answer every query with equal enthusiasm or offer a novel solution.
However, there are easy ways to stop the process from being so monotonous or uninteresting for your users - use personalized videos! You are still automating the process, still leveraging artificial intelligence, just making it more personal.

Examples of Personalized Videos
Here are some great example of companies effectively using personalized videos for various reasons, have a look -
Nike
Nike is an unmatched force and one of the best examples of brand building. Everyone identifies with Nike as more than a shoe brand, and their campaigns are some of the most highly watched videos in the world. They focus on creating experience for their viewers. They focus on the spirit of sports, not just the shoes.
Here, this animated video by the brand is used to sum up their user's journey throughout the year.
Nike - Outdo you with Nike+ - Halfmarathon from Goodbye Kansas Studios on
What is a better way to engage leads than telling them a story that is all about them? Which reminds them of their experiences throughout the year? It is exciting for them, but there is no sales pitch here. This feels natural and helps you in building that relationship with your customer that everyone talks about.
How is the video special? It actually delivers Nike's brand message and aligns both the users' and Nike's goals together. This makes them think about what they are looking forward to and how will Nike help them in getting there? How will the brand be a part of their journey?
Stories always connect, and this video helps in strengthening the relationship between the brand and the customer. Strong relationships with your customers bring you loyalty, which always helps in your sales.
BlueBiz
With this personalized video, BlueBiz reached one step closer to offering that human comfort and connection to their customers. No technology will ever be able to replace the comfort of human touch, but it might bridge the gap a little.
This video by BlueBiz, wishing their customers Happy Birthday individually, is one of the best ways for you to use personalized videos. It creates stronger relationships with your customers in the most simplest ways.
BlueBiz is a corporate loyalty program, affiliated with various airlines all over the world. It has been making progress in the market by offering very impressive customized packages, plans and services to their customers.
It is next to impossible to call each and every customer to wish them on their special day. However, it is possible to automate the process by creating personalized videos and scheduling them accordingly!
This kind of a video will help your customers realize that you, as a brand, are interested in going that extra mile for them. They realize that they are special for you in this way.
They feel seen, and they also appreciate your great customer service which incentivizes them in sticking around your brand for a longer time! Works for both, potential & existing customers.
Cadbury
Cadbury is well-known for some of the best video advertisements, especially when festivals are around the corner. They tell beautiful playful stories while promoting their brand. This time, they ran a personalized video campaign in which they told their consumers' about their personal tastes in chocolate.
A part of the process is to click on Cadbury's Facebook page, after which Cadbury collects their personal information & shares a personalized video with them. Ultimately, the consumer's best chocolate match is revealed.
This video campaign obtained a 65% click-through rate along with 33.6% conversion rate.
Why does this video work even though it is kind of obvious they are trying to sell us their chocolate? Because the consumers' love to know something new about themselves & see if the brand has gotten it right or not!
Cadbury shows you the best way to utilize personalized video – by offering consumers something they want to see. This pushes them to participate more & hence an increment in engagement. This helps in strengthening your brand position & customer relations.

Takeaway
Personalization is the key to cut through all the noise that a number of content generates online, every day. Personalized videos are the easiest ways to engage your viewers and convert them into buyers. The video doesn't have to be very fancy - it just has to show that you care.