Businesses apply a number of marketing techniques to get quality leads and improve audience engagement. Email marketing is one of them- but when you add videos to emails, it works like magic.  Getting more clicks and audience engagement becomes a reality.  
There's more to emails than just conversions and cold pitching- and that's loyalty. You earn a loyal reader-base by offering relevant and timely content to your customers and subscribers. The best thing about email marketing is it's measurable. And adding videos to emails double up the returns- meaning more clicks and shares.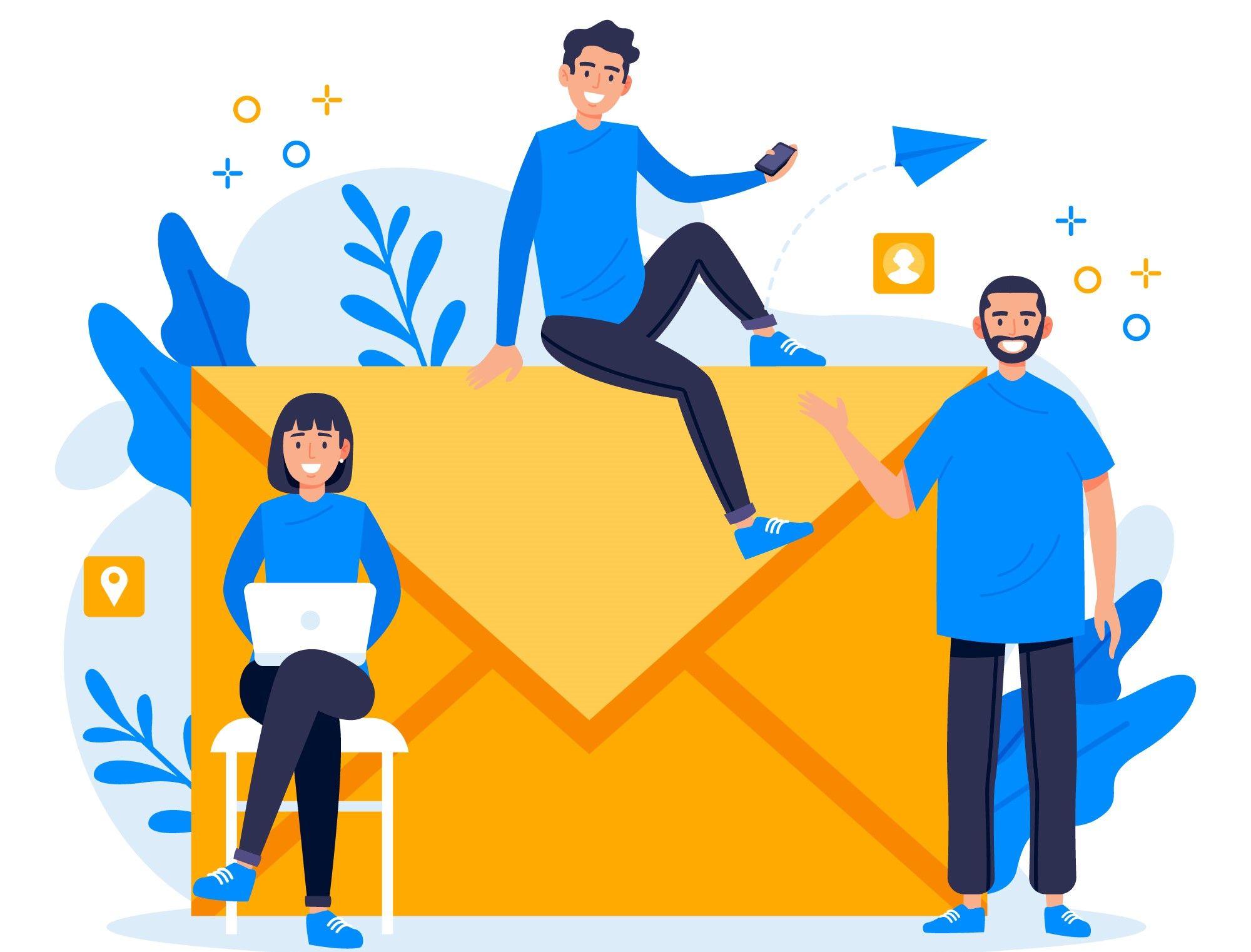 Visual content has a powerful impact on digital marketing returns. Not only because it is appealing but also the best medium to present complicated and lengthy information.
What is Video Email Marketing?
Benefits of Video Email Marketing.
How to implement a Video Email Marketing strategy into your business?
How to optimize video in an email?
How do embed videos in an Email Marketing campaign?
What is Video Email Marketing?
Video Email Marketing is an advanced version of email marketing. You have to simply include videos in your emails. Reports say more than 83% of marketers feel it is essential to communicate with your audience via video content.
Personalized Video Email Marketing is a strategy where embedded HTML5 videos, Gifs, or static images are sent via email with a button to play through the link to the original video. If you are looking to increase subscribers or enhance user engagement, this is your pot of gold.

Video Email Marketing Benefits & Opportunities
Whether you are a marketing or sales team- your core focus is to generate and convert leads for the business- which ultimately converts into sales and revenue. Adopting video email marketing strategy can help you increase revenue, customer lifetime value (LTV), increase customer retention. Here is why you should apply video email to your marketing activities.
Videos draw more attention
Compared to other forms of content , videos draw more audience attention. Who doesn't love to watch videos rather than read a whole page of email conversation?
YouTube users view approx. 1 billion hours of video every day on the platform.  Moving pictures have always captured attention and people usually spend more time reading the email. As per Wordstream, 59% executives said, they would rather watch video than read text content for the same topic.
Save time
Video email marketing saves time for the sender as well as the receiver. Videos make it easy to convey long and complicated messages in an easy-to-understand manner. So the viewers easily get to know a service/product-related information in less time. As a marketing team you must have ample of work to take care and videos save your time by delivering the actual message to the recipient.
Easy to understand
In video format, content is easy to understand and viewers tend to remember the content for a longer time. When we read a book we may forget the story in a short time but watching a movie keeps the story fresh in our mind for a longer period or maybe forever.
Videos easily go viral
Another amazing benefit of adopting Personalized video email marketing is, they can go viral. As videos are shareable in nature and are hugely forwarded from one social media to another, your video content has a higher probability of going viral than the image/text format. If only positioned and marketed properly.
Many times videos get flashed on trending pages on some of the famous platforms. You have to just focus on creating short, crisp, and inspiring content that impresses the audience.
Budweiser's "Someone Waits For You At Home, DON'T DRINK & DRIVE" went viral when a liquor company promoted the idea of not mixing up drink and drive.
Rank on Google SERP
Videos can rank on Google Search Engine Result Page (SERP) easily. You can optimize the videos for search engines with focused keywords . But videos that rank on Google search page don't always top the YouTube search and vice versa. A study says that 64% of the YouTube videos appearing in Google search result page had a completely different rank on YouTube.
Increase the click-through rates
When you add the word "video" into the subject line of an email, chances are high that the receiver will click on the email just to check the inside content. People are more inquisitive to check out what's there in the email and find videos more useful compared to text content. In this way, your videos will get more clicks and it also increases the open rate.
As per the Syndacast report, adding "video" to the subject line may give 19% increase in open rates and 65% increase in click-through rates.
Implementing a Video Email Marketing Strategy
A time when more than 88% marketers are implementing video email marketing campaigns into their business strategy, let us know how you can utilise the approach to gear up your business and get qualified leads and an audience that actually sticks around.
Choose the right content for your video
Nobody wants to watch irrelevant content no matter where it is and in which form. The video content should have an appropriate concept that delivers a message to the audience.
For instance, brand awareness and a product/service promotion video can't be the same. When you make a brand awareness campaign you only focus on sharing the brand name along with a slight idea of why people should opt for you or the newly released products. But when you promote a product/service, your focus is to generate leads and get good conversions, and you talk about its features and how the product/service can solve something for them.  To engage users, you have to be careful about sharing the right video content in the email. Keep an eye on the objective of the mail. It would be a waste of money to show lengthy irrelevant video content that nobody shows interest in.
Don't embed the videos
As per Hubspot, embedded videos are not supported in email due to spam and security concerns. Major email platforms like Gmail, Outlook, and Yahoo don't support videos playing inside the email.
If you embed the video inside the email then your email will end up in the spam folder and the user will never get to see it. Instead, you can use video thumbnails to inspire your email readers to click through the video. Read till end to learn the right ways to embed videos in emails.
Set up a video landing page; don't forget to add a Call To Action
As discussed above, never add the video to the email body. Rather add a thumbnail of the video because it can increase the click rates by 50%. Set up a video landing page and add a Call To Action (CTA) button to navigate the viewer to your website or landing page.

Personalize video emails to make your user feel special
Who doesn't like personalization? It is something that catches the reader's eye and they show more interest in the content as it connects with them. Instead of sending one email video to multiple users, try to personalize your video emails. It will make your users feel special. Trust me!
Personalized video email marketing leaves an unforgettable impression on viewers' minds. Customers always prefer genuine and real communication. Forwarded or bulk email videos may bore your recipient. Incorporate data (name, email, image, company) into the video so that it will look tailored to the taste and demographics of the email recipient. Make every email unique to each viewer by personalizing them with the recipient's name, image (if available), company, and other details available to you.
It will give you more clicks, better engagement, increased views on videos and build a strong connect between your brand and the customer.
Try out GIFs sometime instead of sending a video: It works!
People don't prefer to spend much time watching a video and that's why short and sweet always wins. If you are pushing an email video you have to take care of the fact. GIFs are the best choice because they are short and crisp. And, before sharing you can use a GIF editor to make them publish-ready. Fun animation can be directly added to the email as it comes under the image category and doesn't eat up much space.
A dancing move with a crisp message or a long 2 minutes video with the same message- which one do you prefer? Certainly, the first one as it saves time. Be creative enough to design the GIF and spice up your audience. GIFs over video: always work!
Don't forget to add some text to the video email
How do you feel when you receive an email only with an image or video and there is no text added? When someone is at work or in a public place, they can't play the video with a loud sound. So it is always handy to send videos with audio muted and video captions.
Turn off the sound of the video and keep it in autoplay mode with captions beneath. This will give your audience a pleasurable experience of going through your video content without annoying anyone nearby. You just get one chance when they click - don't waste it.
Use Autoplay wisely- it may annoy your customer
Enable the autoplay option so that the users don't have to play the video and can start watching right away. But you have to play smart and use autoplay wisely in such a way that it won't annoy your customer. What about turning off the sound to prevent your viewer from getting annoyed? It will work as a defender for sure.
Use personalized video email marketing to upsell
Marketers usually focus on promoting their services or products to new prospects, what about the existing ones? You can't stop focusing on the current customer portfolio besides trying to attract new leads. As per the author of Marketing Metrics, only 5 to 20% of the new prospect base converts, while the chances of conversion are 60 to 70% with an existing customer base.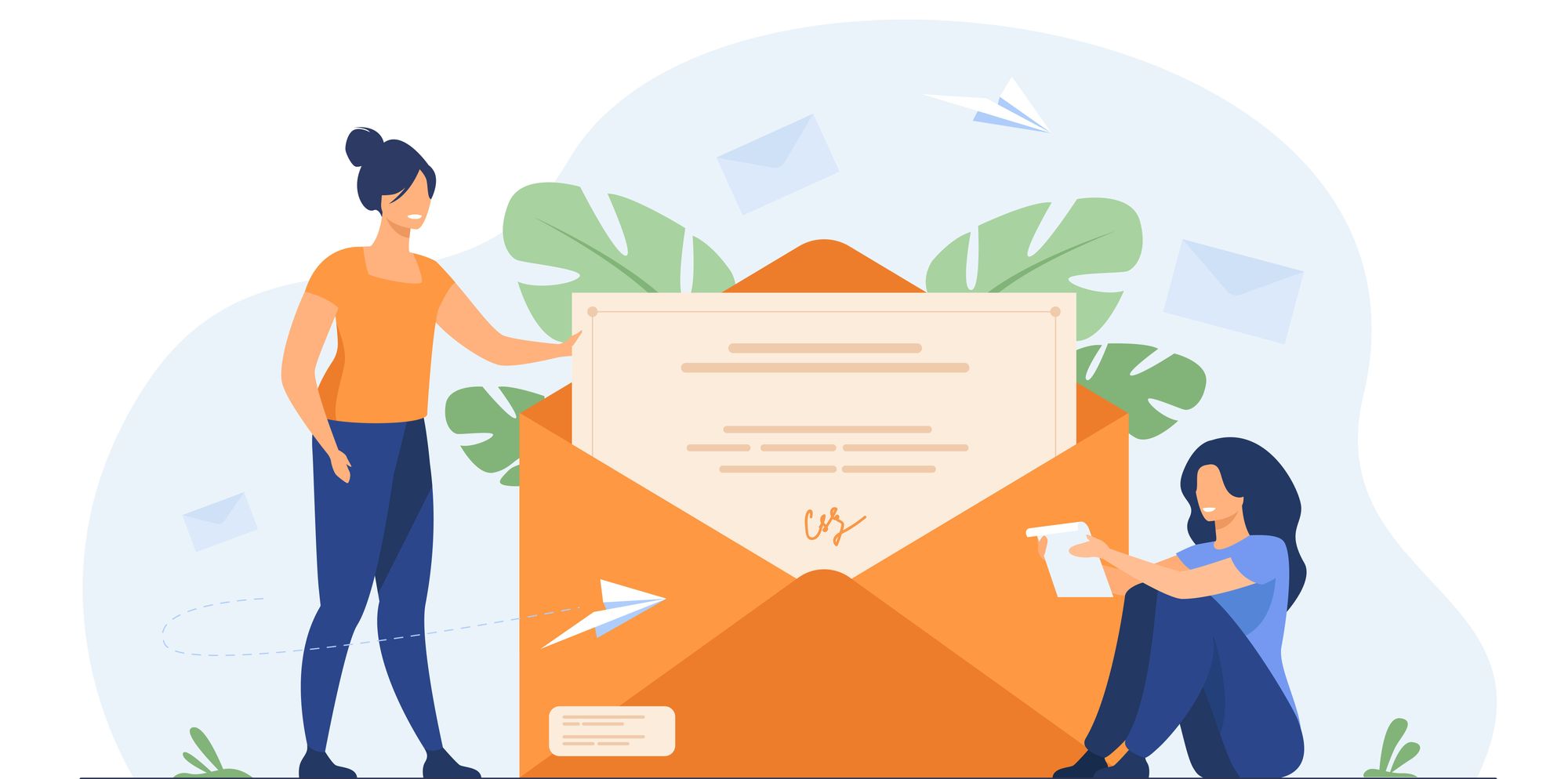 Your existing customer includes those who spend their time watching your videos. They are the loyal viewers. With the data of their past purchases you can pitch the related product or service to them in your emails. So, utilize the existing customer database to upsell through videos.
How to optimize videos in email
Remember, maximum clicks mean maximum prospects and maximum chances of conversion . So, always optimize your videos before using them in mails for the business. Below are the tips to optimize videos like a Pro:
Tip #1
Write a subject line that compels the recipient to open the mail
When a marketer sends an email to the prospect, the very first intention is to grasp their attention. Do you know what is the first thing that a reader notices about the email? Yes, it's the subject line. Prior to opening the mail, the subject line catches our eye before we jump to the actual message.
An optimized subject line pushes the reader to click through the mail and check the content. A boring one can push your email into trash.
Optimize the subject line
The subject line is the first factor that decides whether your email will be entertained or not. So, you have to write a subject line that compels the reader to visit the email body and go through the inside content.
As per Statista, approx 281 billion emails were sent and received everyday  in 2018 and it is expected to increase to over 347 billion in 2022.
At times when tons of mails are sent and received in a day, for a recipient it is hard to decide which is worth reading and which are not. Follow these steps to optimize your next email subject line:
Personalise the subject line to give it a friendly touch. The readers love reading an email that denotes their name.
Pick up a subject line that excites the recipient to open the email.
Use the word "video" in the subject line- it lets the reader know that there's something exciting in the mail. They will definitely go through the video and here you can brief them about the purpose of email quickly and easily.
Tip #2
Don't forget to insert Sender's name
Would you believe some random mail with no sender's name? The digital era has built up certain insecurity around everyone, so much so that people think twice before clicking on any random email or link for the fear of malware.
Sender's name is another factor that gets noted by the reader before they read the actual content. So, practice sending email from a genuine person's mail id as they can trust you by your name. Don't forget to put your signature at the bottom of each mail, every time.
Adding a picture to the sender's mail id may also work as a factor of trust as it gives the mail an authentic look.
Tip #3
Personalize each and every video email you send
With the help of email drip campaigns, you can easily send the personalized video emails. As we said earlier in this article, personalization is something that makes the reader feel special with providing a sense of trust. Make the email relevant for the readers by using some of the data that makes them feel that you know them. Do you know, many emails end up in spam because the recipient thinks the mail is not relevant as it has no personalization? As per reports, 4 out of 10 mails are marked as spam because of this reason.
Now, as we are talking about personalizing a video email, let's know about the things that you should add to the mail to give it a rich and relevant look.
Personalization is not limited to mentioning the name or place of the recipient. You can consider using the company name, role they hold in their company, the service or product they have purchased from your web page or something else that sounds familiar. If you care about your customers, let them know. That's personalization of videos message. This Target videos does it impeccably.
Tip #4
Prepare an email body that is appealing
No matter how well you optimize the subject line and take care of other parts of the mail, without optimized body copy the email seems lifeless. Body part of an email plays a vital role and this is the place where marketers put their all efforts. Mail body content is the main factor that decides whether the objective of the mail will be achieved or not.
Maintain a flow with tone of speech, language to convince the prospect to click on the video.
Make sure your email body expresses the offering and the values.
Stick to short paragraphs instead of writing in an essay format.
Show your creativity in telling a story that involves the reader in your content.
Make the email body captivating and convincing.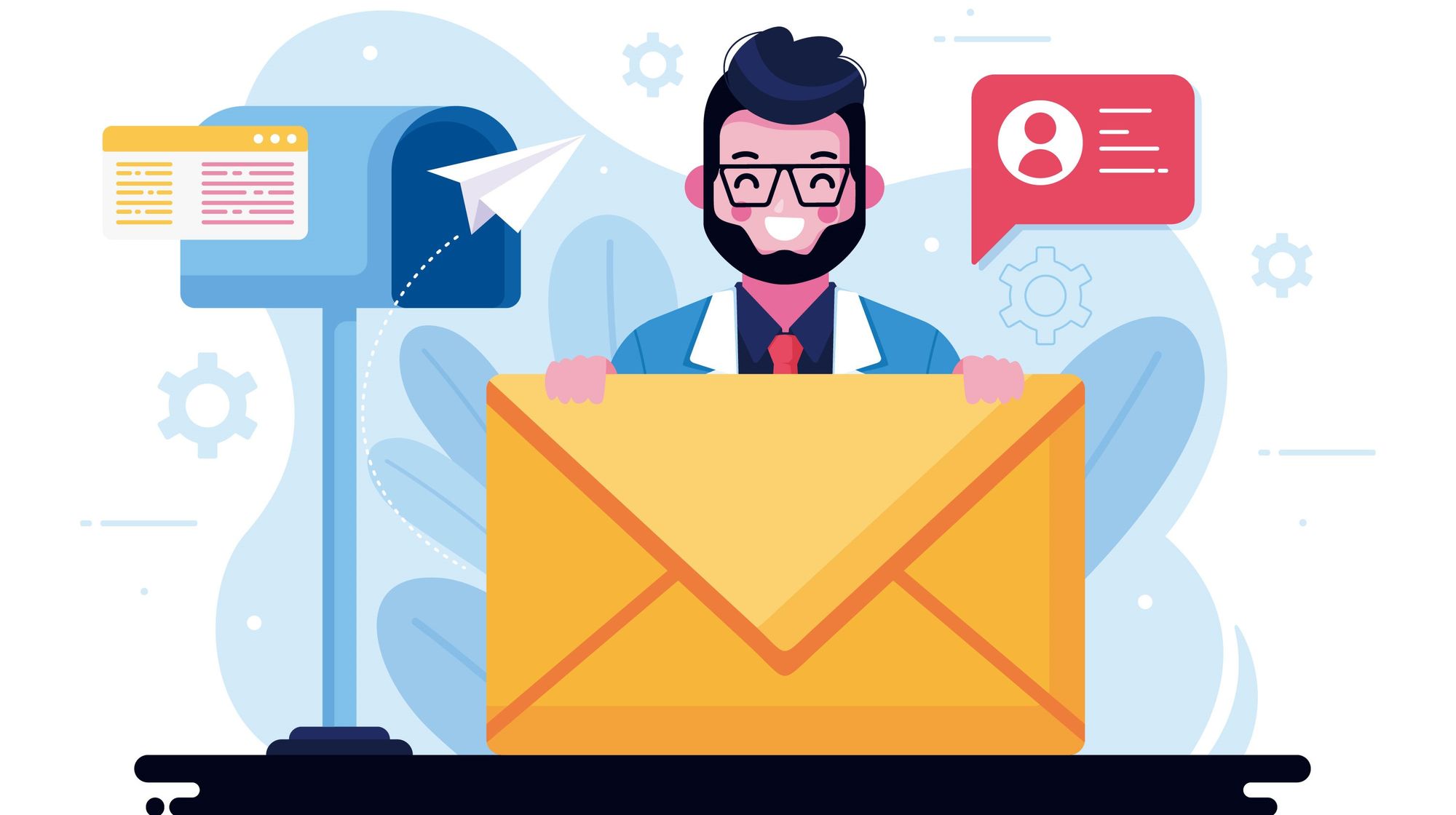 Tip #5
Use an image as thumbnail and don't forget to link it to the landing page
Why is it necessary to add an image thumbnail? Why can't we just put the video into the mail?
Well, videos in mail do not support every browser and eat up a large space too. If you add a video directly to the mail body then chances are high your mail will be flagged as spam. Instead of adding the whole video to the mail it is always recommended to use a video thumbnail, i.e. a relevant screenshot of the video and put the landing page link to it.
Tip #6
Call to Action is a must
As a business or marketer, what is your purpose to adopt video email marketing strategy? Click through rates? Leads? Conversion?
Call-TO-Action (CTA) plays an essential role in meeting these objectives. When you send an email to any prospect you expect them to take an action as per the marketing goal. Maybe you want them to subscribe to your newsletter or make a purchase, in any case CTAs are a must.
To be more practical, Call-To-Action is the ultimate objective of email videos. Once your recipient completes watching the video, what is the next activity? If you will not add a Call-To-Action button then they will end up leaving your content without taking any action. Always work more on choosing the appropriate CTA at the end of the video.

Tip #7
Add a link to unsubscribe
When you don't like to stay in a loop of any website's content, what do you do?You simply unsubscribe from the contents, Right!  Nobody  likes to get notified about things we are no not interested in. This may happen with your readers also. That's why the "Unsubscribe" option is there.
It is illegal to push notifications of your future or published content, if the viewer doesn't want the same. And as a marketer, you too may not wish to force someone to go through your content.
Another  benefit of adding an unsubscribe link to the mail is, you will get to know who is actually interested in watching your video content. This will help you get a genuine user base and your product or service will get relevant click-throughs and conversions.
Things to consider while adding Unsubscribe link to your video email:
Make the unsubscribe links easy to find- but don't over-show it. Be smart enough in placing them so that people won't unsubscribe your content unnecessarily.
Don't make the unsubscribe link as prominent as Call-To-Action button.
Instead of making the unsubscribe form a straightforward one, make it interesting with your creativity so that the readers will consider staying back with your content.
Tip #8
Add Social Media sharing link for sure
Picture this- your email recipient liked the video you shared with them and wants to pass on the video to others. But there is no way out to share your content out of the mail. What would they do?
Encourage your readers to share the content out of the email platform via social media platforms like Twitter, Facebook, LinkedIn, etc. Add a social media  sharing link option so that they will pass on the video to the next viewer. This way you will get more viewers for your video. More viewers means more prospects, more click throughs and more conversion!
Tip #9
Optimize videos for mobile
We are living in a time where the maximum population has a smartphone in their hand and almost all of us prefer browsing through our mobile. Keep this in mind while optimizing a video email for your campaign. No one is going to scroll down through the browser to visit the complete content along with necessary CTAs. People ignore such emails or maybe mark them as spam. Another tactic to avoid spamming is doing a DMARC lookup and this way keeping email accounts safe from other security threats as well.
Design your emails with a mobile optimized template so that your readers can check the email smoothly without depending on any external browser.
Tip #10
Enhance the overall email
This is the most crucial step where you have to take care of enhancing your overall mail by keeping it simple and easy to view. Don't add too many CTA buttons, links, images or text that give your email a bulky look. Keep the video emails as simple as possible. You will easily win the heart of your audience.
How to embed videos in Email Marketing campaign
Embedding video in an email marketing may seem a tough task but it is easier to embed a video into your email.
Use a static image with a play button
Using a static image in email is an universal support method as this is the easiest way to add a video to the email. You can use a play button on the static image and give a link to the video or your website. Image with a play button looks like a video to the recipient and when they click on it, the embedded link navigates them to the source.
How to add a static image with play button in the mail:
When the video is playing, take a screenshot.
Place the play icon over the screenshot taken and save the image.
Add the static image to your email and add the original video link before sending it to the viewer.

Use GIF of the video
Animated GIFs are another pro way to embed a video in email. You can simply create one GIF of the video and attach it to the mail. Convert images, text and GIF into videos using Storyxpress's drag and drop video creator. Don't forget to add a play button on the GIF so that the recipient can directly visit the video page and this way you can earn more subscribers.
Use an animated play button
Using an animated play button is another best and attractive way to embed a video into the email and good news is most of the email services support the idea. You can follow below steps to add an animated play button to your email:
Take a screenshot of the video you want to send to the viewer.
Create an animated play button and add the link to the screenshot along with the animate button and attach it to the email.
Embed video into an email
You can directly embed a video into the email with the help of an HTML editor. Below are the steps to embed a video to email via HTML editor:
HTML editor
Please note: HTML needs coding skills or you can try an AI script generator to add videos to your email campaign. You can also add GIFs instead of videos. Here is how you can add a video to your email campaign:
Choose an HTML editor and click on the Insert video option.
Insert the video link and generate a GIF.
Don't paste the short embedded code of the video to the email as it may not work properly or block your content from being visible.
Video Email Marketing is indeed a must-do for marketers, businesses small or big. With the improving digital marketing trends it's necessary to implement new strategies to attract and retain customers. Always take extra care when sending emails that consist of a video. Take precautionary steps not to annoy them and add them to your loyal customer base.