Brands must build trust to bridge the gap between customer intent and action.
Potential customers are more likely to trust product recommendations from genuine people who have already used and benefited from a product (or service).
Customer testimonials are an important marketing strategy. Video content has emerged as the most popular marketing tool.
When both are put together you get a technique that's far-reaching, engaging, entertaining, and, of course, highly effective.
Looking to create persuasive and trustworthy video testimonials? You're in the right place. So, let's learn how to create better and more trustworthy video testimonials.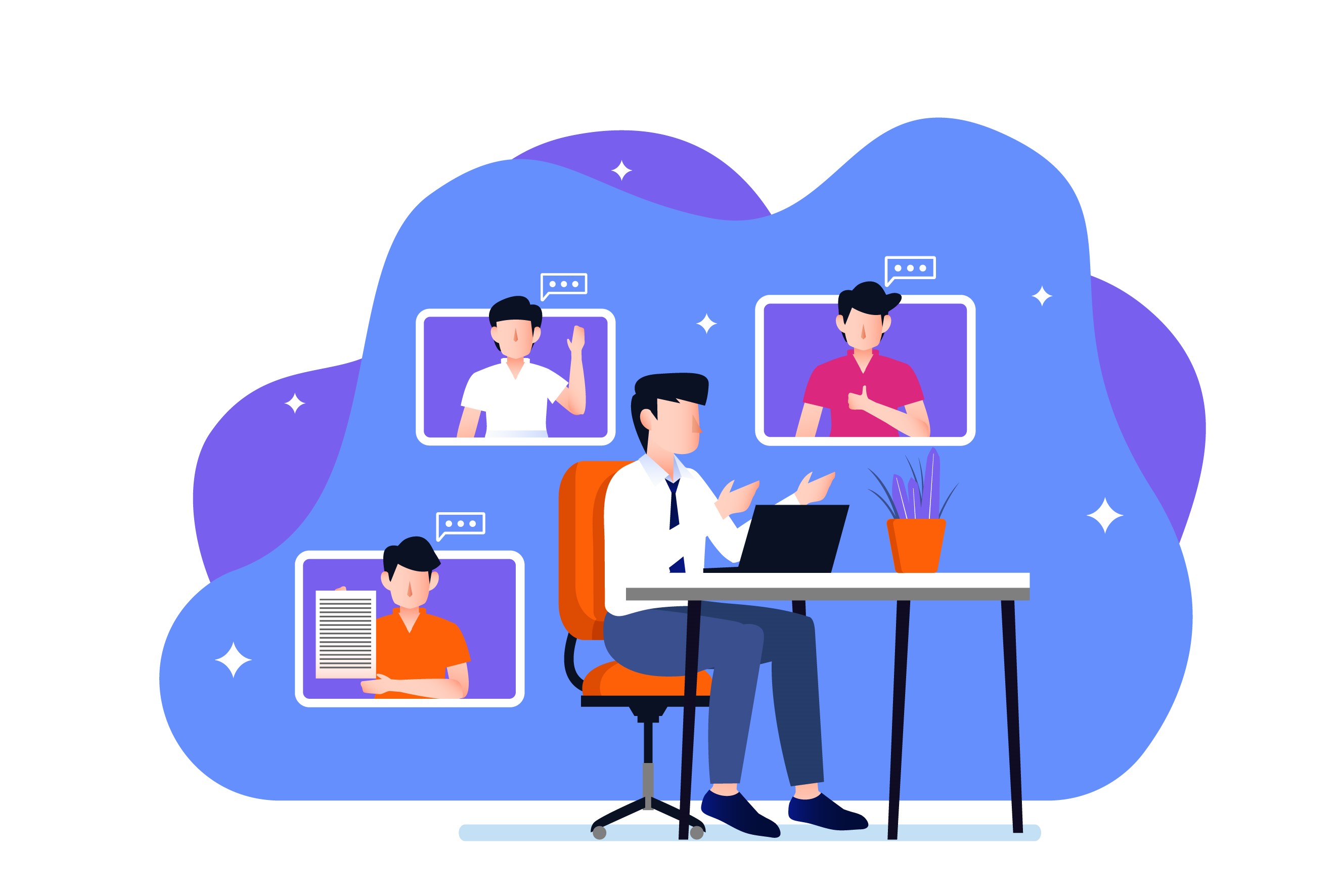 Create Your First Video Now
You can do it!
Get Started
Reasons to Use Video Testimonials in Marketing
For a minute, let's forget a video testimonial is a marketing tool. Now, consider the questions: What's a video testimonial? Why is it so popular?
A testimonial video is an attempt of a peer to share important product details and a personal view and experience of using the product.
Potential customers value the opinions of buyers because it's impartial. In addition, people appreciate customers offering a helping hand in making an informed decision.
The following are five reasons why marketers should use video testimonials.
Video Testimonials Can Build Trust
The opinion of a customer is the next best thing to using a product.
A testimonial, in any format, is enough to confer credibility upon a product. That said marketers can go a step further and include video testimonials in their strategy.
You can expect video content to increase the impact of testimonials because the viewers can see the speaker's reactions and emotions, and hear the tone and sincerity.
Compared to the text format, video testimonials are more authentic, engaging, and credible.
The Audience Prefers Video Content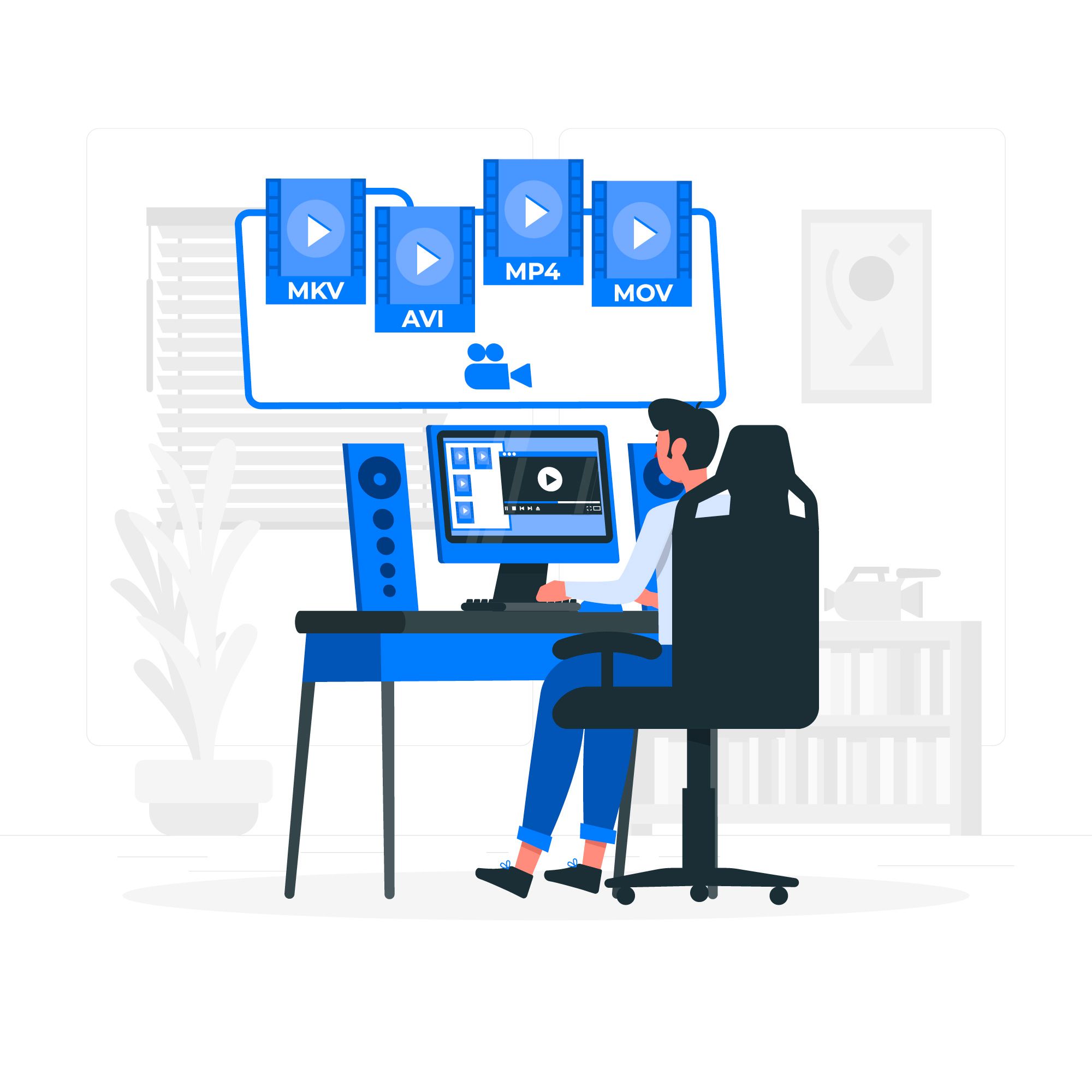 Nowadays, people prefer a two-minute video to a 2000-word text. Plus, the increasing use of mobile devices to access content has made videos easier to consume compared to text content.
With millions of visits every hour and billions of views every day, YouTube has become the second most popular search engine. Google is displaying more and more videos on its SERPs. This clearly shows the growing popularity of video content.
People are willing to lap up any information presented in the visual format. People are drawn to video testimonials because they are engaging with a real person.
Videos Boost Engagement
Video content has die-hard fans in every age group. The popularity of videos also means viewers are more likely to share visual content than texts. This is one of the reasons why videos are an integral part of social media marketing.
You can be sure of earning more likes, shares, and comments with videos compared to other forms of content. When you're investing in video testimonials, you're making brand ambassadors out of your loyal customers.
Video Testimonials Have a Higher Retention Rate
Comparing texts and video content is like comparing chalk and cheese.
Much of the information gathered from text content just disappears from memory even before the page is closed. That's not the case with video content.
The audio-visual element ensures the viewers retain nearly 95% of the information shared through videos.
In addition, potential customers are more likely to watch a video testimonial till the end than read a long review in its entirety.
Video Testimonials Convert
Directly or indirectly the effort of every marketer is to increase sales. Marketers will not deny that the gap between intent and sale is quite large.
Potential customers convinced your product is the right one for them often hesitate to take the last step.
Video testimonials help convince potential customers to make the buying decision. That's because potential customers prefer to listen to people who have been in their position, experienced pain points they are facing now, and can relate to their frame of mind.
Tips to Create Video Testimonials That the Audience Will Trust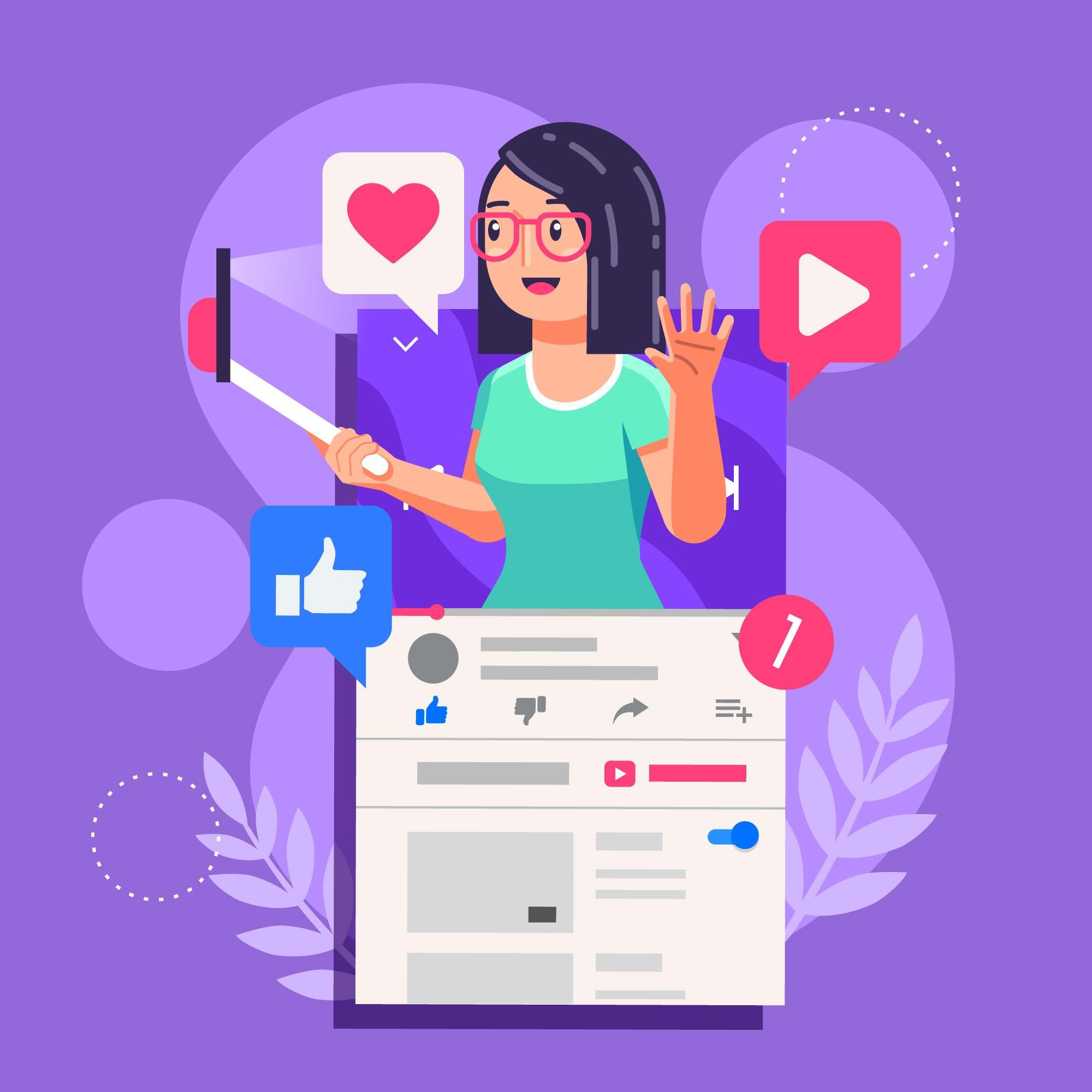 Commercial videos generally contain promises made by the brand to potential customers. Usually such content is about how the product would benefit the viewer.
They entice the online audience into buying. In contrast, testimonial videos are the opinions expressed by customers who have already used the product.
The testimonial must be genuine, credible, and easy to relate to. These ingredients in a testimonial video will beget trust among potential customers.
Consider the following ideas to create more trustworthy video testimonials.
Request a Video Testimonial
Sometimes, all it takes is a request to a customer to contribute a video testimonial.
Not everyone would be willing to share their experience in front of a camera. You can choose a select few of your customers and send them a personalized request – an email or a video.
For customers who are reluctant or too busy to contribute, you can assure full support in terms of questions and video editing .
All that the customer is required to do is share an honest opinion about the product.
After the video is shot, you can edit the footage to make it look professional yet genuine. Send the final print for approval before publishing the video testimonial.
Make the Task Easy for Them by Doing the Bulk of the Hard Work
Customers – they are neither marketers nor content creators. A large majority of your customers might not know what to say.
Help them to help you by doing the bulk of the hard work. You can start by preparing a questionnaire with all the key points you're planning to cover.
This might include the pain points, product features that tilted the decision in your favor, the features customers like the most, why they would recommend the product, etc.
In addition, place before them your expectations. Also, send a copy of the questionnaire well in advance for them to vet.
When you shoulder the bulk of the responsibility, you'll find more customers willing to become your brand ambassadors.
Guide the Customers; Don't Tell Them What to Do
We have been told by experts that a script is essential for video content. Unfortunately, this rule doesn't apply to video testimonials.
To make the reviews trustworthy the content needs to be genuine and authentic. Reading from a script, even though the content may be true, will not bring out genuine emotions.
Hence, it's futile to tell customers what to say in front of the camera. You can guide them, share suggestions on how to make the message more interesting and engaging.
Give your customers a free hand to share their story – their journey from search to purchase. If the testimonial is too long, video editing can help make the content concise.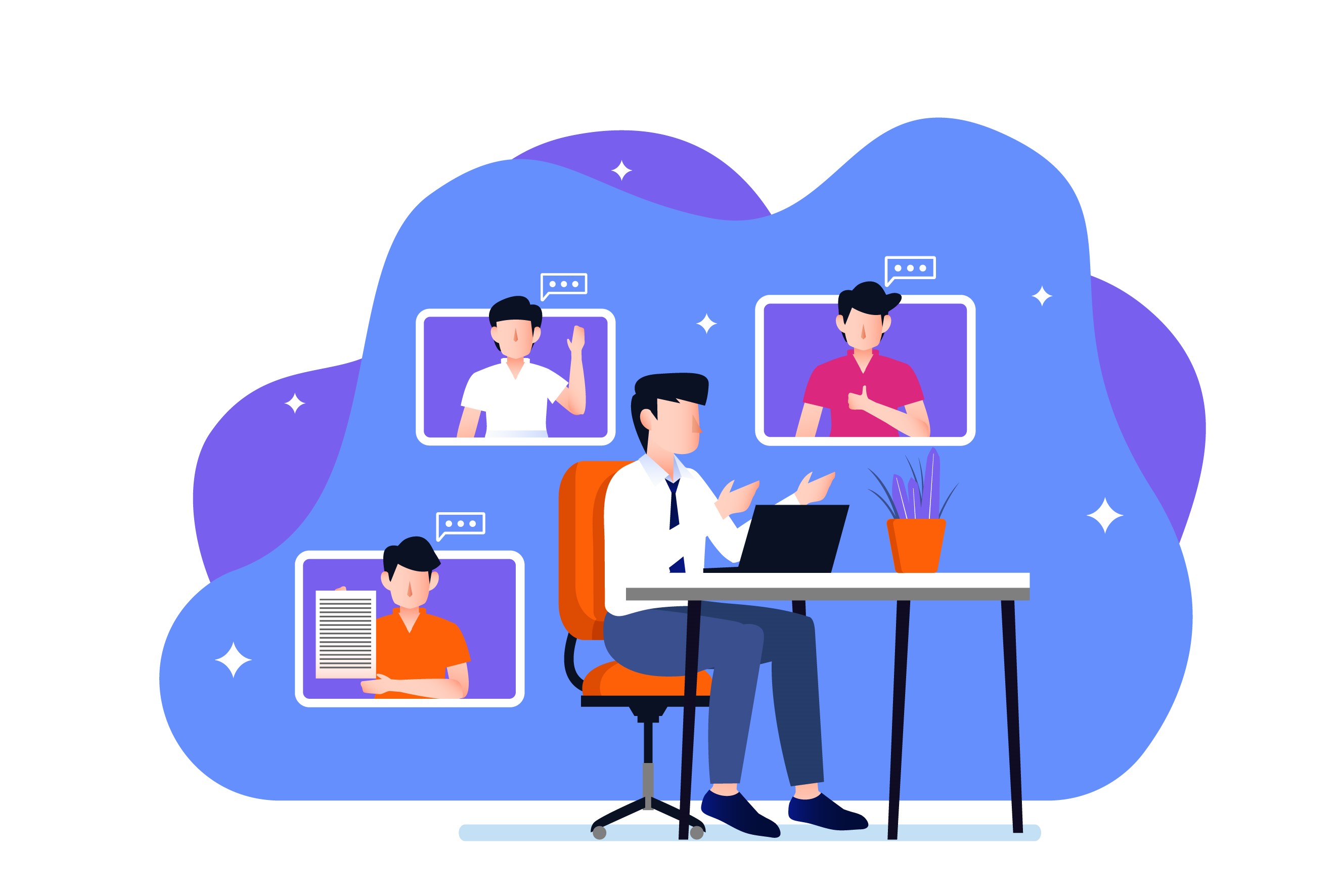 Make Your Videos Publish Ready
Try StoryXpress Video Editor
Get Started
Focus on the Why and Build an Emotional Connection
In continuation to the previous point a video testimonial needs to focus on the key issue your product/service solved for your customer. A prospective user doesn't want to hear a list of features or usps during a video testimonial. He/she is looking for a raw take on a real problem solved so resist the urge to turn a testimonial into a cookie cutter marketing video that's basically a  feature rundown.
Bear in mind, the meat of a testimonial video should be benefits not features to this end: ask questions that evoke narrative style answers and steer clear of questions that can be answered with a yes or no. Asking probing questions regarding problems faced by the customer will yield answers filled with genuine emotions such as frustration that will resonate with a prospective user. Try to convey emotions through your testimonial, shoot, edit and publish the video in a manner that befits that purpose
Keep It Short and Focus on the Quality
Every detail of a customer's journey is worth mentioning. But does the audience have the patience to sit through a long video?
It's in everybody's interest to keep the video testimonial short. Again, we suggest you don't micromanage the process.
Ideally, video testimonials that are around 90-120 seconds create the maximum impact on the audience.
We understand that video content under two minutes is not much. Use the time wisely to share the most important details of the customer's buying journey and experience.
Although authenticity is important, a poorly made video will drive away the audience. Nowadays, even with a limited budget, it's possible to make great video testimonials with high-quality visuals and sound.
Choose the Most Optimal Time to Ask for a Video Testimonial
Bear in mind that satisfaction isn't tangible. It's an emotion that will gradually erode with time. Hence, the best time to request a testimonial from customers is just after the sale or service.
The satisfaction of using the product, solving a problem in many cases is at its highest just after the sale.
The customers are more likely to agree to your demands when the benefits of a product or service are fresh in their minds.
Seek Comparison Video Testimonials
Do you know what's better than a review of your product? It's the customer comparing your product with others.
This happens all the time. The brands are so focused on hearing a good word about their product or service, they don't think about how to make video testimonials better.
Comparison video testimonials should be an integral part of video marketing to build a brand.
Your customers would have tried and faced disappointment with others before finding the solution to their pain points with your product or service.
Even before the purchase your customers were most likely comparing products. The audience watching comparison video testimonials will not only learn why to buy your product but also how your brand is better than others.
Filming and Editing
The easiest way to develop a video testimonial is to ask the customers to share their stories or adopt the interview format.
Some may feel that the interview format gives the brand more control over the content. Hence, the review might be as trustworthy as the customer-filmed video. That isn't true.
As discussed in the earlier paragraph, the interview questions are already vetted by the customers. It's with their express approval these questions are asked in the interview.
Some favor the interview format because it puts the customers at ease.
Keep the interview simple, focus on three elements: the pain points, how your product or service solved the problem and their emotional state when the problem was solved.
Minimize the use of graphics and sound effects. Even if you decide to include them make sure they aren't an impediment in getting the message across to the audience.
Use graphics to highlight the impotent points in the testimonial. You can design a web page for all the video testimonials or publish them on social media platforms.
Ways to Use Video Testimonials in Marketing
The video testimonials are only as good as the marketing strategy. The video content will have little impact if not properly used. Here are a few tips and tricks on using video testimonials in marketing.
Blog Post
Blogs are still one of the most trusted sources of information. Adding video testimonials to blog posts will help you deliver additional value to the customers.
Instead of just adding the video in the blog post, use the reviews as proof of what's mentioned in the text content.
For example, if the blog post lists the top 5 benefits of your product, the testimonial must talk about the same benefits that helped the customer solve their problem.
Landing Page
Including video testimonials will significantly boost the rate of conversions. Apart from the emotional appeal, testimonials also serve as evidence that the product works.
You can use these videos at any stage of the sales funnel. Yes, the versatility of this strategy is a big attracting factor to many marketers.
Showcasing video testimonials is an art in itself. Multiple videos can be added to a page. In contrast, you can add just one that matches the context of the page.
For small businesses, although publishing video testimonials on social media is cheaper, there are hosting services that provide affordable plans to host a landing page (or website) and upload videos directly to their server.
Social Media
More than half of the world's population uses social media. No wonder, these platforms are fertile ground for marketing. Post video testimonials on platforms that host most of your target audience.
To increase the reach and viewership of the reviews, you can run advertisement campaigns that also show video testimonials. You can also include the videos on social media posts along with hashtags to reach a wider audience.
Email Marketing
Using video testimonials in email marketing is a great way to convert subscribers to paying customers.
The emails need not be video-only. You could create a compelling sales text and append the video testimonials to the email.
It's also possible to create an even bigger impact with a case study and video testimonial in the email.
Don't bombard the subscribers with customer opinions. One advantage of email marketing is that you already know something about the subscriber. Use this to your advantage.
Send only those video testimonials that are relevant and related to the subscriber's area of interest. Again, instead of a general email subject line, use text that's relevant and appealing to the subscriber.
Customize the email. It would be a terrible mistake to send testimonials on women's shoes to men.
Once you have crafted a compelling newsletter with a link to a related video testimonial, use a newsletter platform to disperse the content.
Final Thoughts
A testimonial is a powerful strategy to promote a brand. Currently, video content is the most popular medium used by a wide variety of businesses to market their products or services.
Add to this powerful mix the honest reactions of customers you have a winning strategy in your hands.
The aforementioned tips will help you create more trustworthy video testimonials to build your brand.