In the age of TikTok and Instagram Reels, video is undoubtedly the king of marketing content. According to Wyzowl, 86% of marketers say video has been effective for generating leads. It's no secret that the most suitable platform for the content of any kind, including videos, is social media.
However, many specialists still have trouble determining how to integrate videos into the marketing funnel. In this blog post, we'll explain how to do it in the best possible way. You'll also discover a video funnel's definition, learn more about its fundamental principles, and find out some tips for using video content in social media.
What Is Video Sales Funnel?
A sales funnel is a tool for visualizing potential consumers' path from first acquaintance with the brand to conversion. It assists you in guiding the customers through every step of the sales process to the moment they make a purchase and continue to be loyal customers. You might have a high-quality product, a wonderful Magento PWA website, and even great promotional content; but only with a sales strategy, you can be 100% sure that the product will be successful.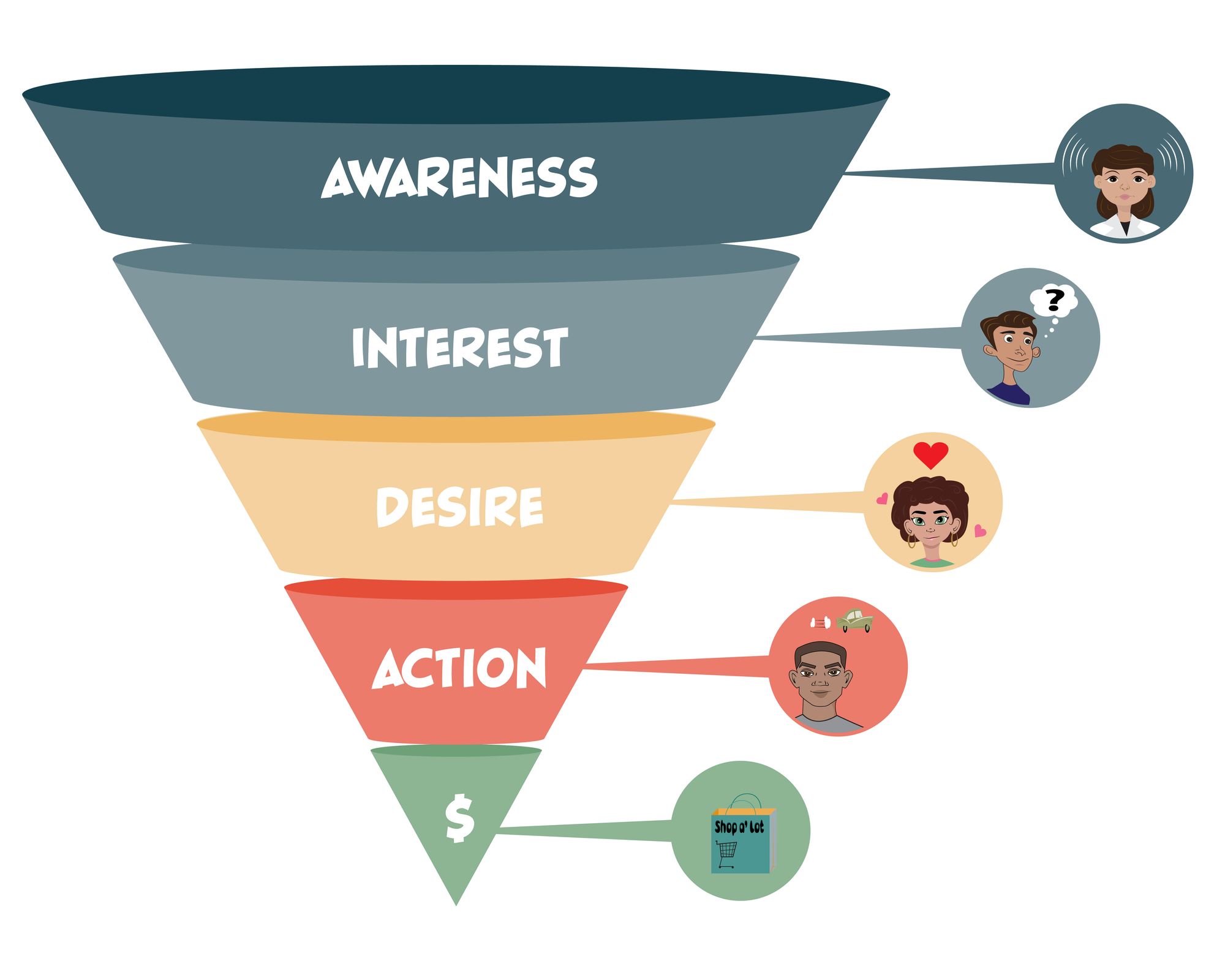 Knowing your sales funnel and target market will help optimize the marketing strategy, acquire more leads, and convert them more effectively. The four fundamental steps of the sales funnel are:
Awareness
Interest
Desire
Action
A video funnel employs a series of videos at each stage to entice, inform, and convert potential customers. It's a terrific strategy to speed up customer acquisition when done well.
The Essence of a Video Sales Funnel
Even though your goods or services may differ, the sales funnels are basically the same. This is due to the fact that all customers go through similar stages. Here's how the video funnel usually operates:
People start surfing the Internet for solutions when they have specific issues. They come across your content and brand.
The visitors start to get their questions answered when watching the videos. The prospects continue down the video funnel as they gain more knowledge about how to address the difficulties they are facing and how your brand and solution might assist.
Consumers reach the decision-making stage. This is often the point at which customers decide whether or not to buy from you.
To design the plan and produce video content for the funnel, you should study the target market. If the business has a long history, you are likely to already have a solid understanding of the audience. However, we recommend to update this description from time to time and keep an eye out for new data. Once the audience description is complete, feel free to continue to the video sales funnel steps.
Attract New Audiences at the Top of the Video Funnel
Top-of-funnel (ToFu) content aims to attract viewers and aid them in defining and a better understanding of the issues they face. At this stage, It's crucial to spend the majority of the messaging speaking about your company, your product or service, and explaining why viewers need to pay attention.
This is your chance to make a wonderful first impression on a prospective client. The essential element of such videos is a CTA (call to action) that directs viewers to the next step of your sales funnel.
Another strategy you can turn to here is creating videos that address frequently searched terms related to the industry or analyzing industry trends in general. The main goal is to increase the number of people who view your content on social media pages.
For example, Envato, a global platform selling creative assets and designs, publishes videos about the latest trends in social media, branding, graphic design, etc.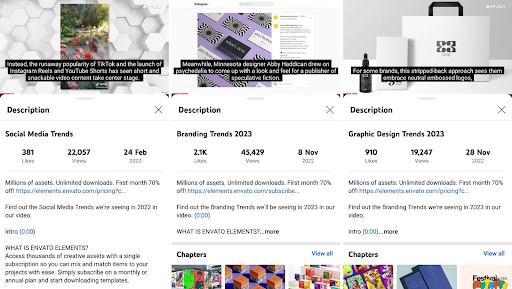 Educate the Prospects
At this point, potential clients know your company and products but are unsure whether the offer will benefit them. You need to provide explainer content to prove that the product satisfies their needs or allows them to explore some features or advantages they were unaware of.
The goal of middle-of-funnel (MoFu) content is to inform buyers, who realize their problems and are prepared to begin investigating potential solutions. It's critical to address the concerns of your audience at once. From there, you need to demonstrate to potential clients how the product or service resolves their issues. Explainers and reviews would work great at this stage.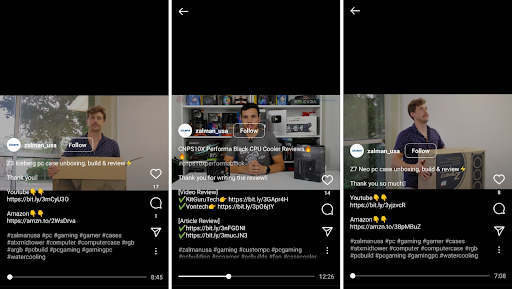 Convert at the Bottom of the Funnel
Content at the bottom of the video funnel (BoFu) converts informed visitors into leads and customers. These people are on the verge of making a decision and are trying to determine whether to invest. Your job is to give social proof, show that the product meets their needs, dispel doubts, and persuade them to make an immediate purchase. Case studies and customer testimonials can be used to help potential customers understand the value of your offering.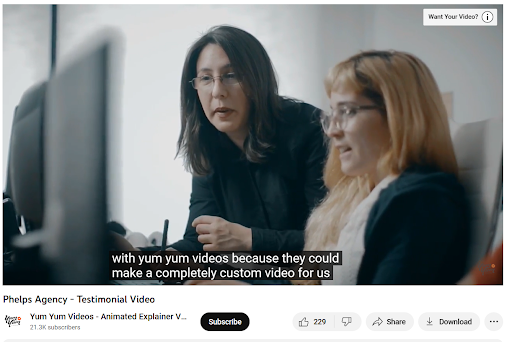 Retain the Customers
Consumers have already bought the product. The main objective at this point is to turn them into advocates for your business or persuade them to make another purchase by showing that you care about them. Any brand's expansion requires retention as a critical component.
Retention videos are intended to increase the usability of the product by educating viewers about it. These include how-to videos and tutorials designed to give the clients the information they need to keep using your solution.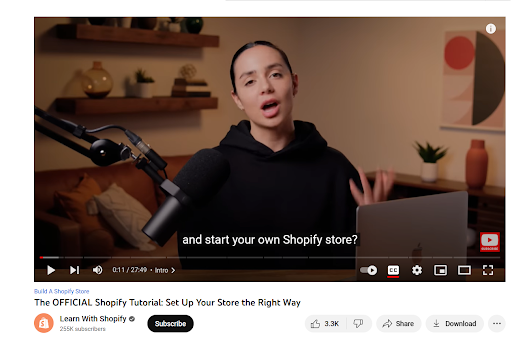 How to Create a Video Funnel?
A properly constructed sales funnel cannot exist without potential consumers who can pass through it. Once you have those prospects, you can use lead scoring to track their activity and engagement to determine where they are in the funnel. Let's dive deep into the procedures for making a sales funnel.
Perform an Analysis
Start by conducting a performance audit of what you currently have. The goal is to discover what types of content are required and what gaps are in the video content at each level of the funnel.
Make sure you have enough ToFu and MoFu content to draw in and educate the audience. Once you've gathered a sizable subscriber base, start concentrating on more effective BoFu content.
Find out everything you can about what motivates the customers to buy and what they expect from a product similar to yours. Research the competition as well. To learn more about the types of material that perform well, visit the competitors' social media pages and YouTube accounts.
Pay attention to the video formats that are doing best and what issues and difficulties they assist customers with.
Set Goals
Being aware of what's lacking and how the competition is doing, you can set objectives for each level of the sales funnel. These may be to produce a specific number of leads or to draw a certain number of views. Whatever you decide, having goals is crucial since they will direct your performance and serve as a yardstick for success.
Create Content
Now that all the preparation work is done, you can start producing content. Base it on what your audience expects and what the competitors have produced. We've already mentioned some popular video formats. Let's have a closer look at the topic.
1. Product Presentations
Going to actual stores is inconvenient and more time-consuming than purchasing online. However, you are unable to touch or put on anything online. Fortunately, brief product clips can help better understand the product, its characteristics, and dimensions.
2. Promo videos
Short promotional videos inform the audience about your business and brand. They have a call to action that is crystal clear and highlights the benefits of the items.
3. Tutorials
You can explain a product's benefits, demonstrate how to use it, and respond to customers' questions.
4. Educational videos
These videos are supposed to be helpful. Use your extensive industry knowledge and professional experience to give insider information that will benefit users. You can teach them something they've always wanted to know with a detailed video and engaging text.
5. Explainer videos
They are brief, entertaining pieces that help the audience comprehend a particular topic. You can demonstrate a solution to a challenge potential clients frequently encounter or show users how your ground-breaking product operates.
6. Tips videos
You'll need a list of the target audience's issues, demands, and concerns if you want to develop a content strategy that is purely based on how-to videos. The best option is to create brief and clear videos in which you respond to relevant queries.
7. Testimonials & Reviews
The endorsements made by actual people are more likely to be trusted by prospective customers. Reading online reviews is not nearly as fascinating as viewing videos.
8. Storytelling
These videos tell an engaging tale about your company and its goods. Potential buyers will undoubtedly remember this tale for a long time and will associate your brand with the story.
Promote Your Content
Having good content is insufficient. To reach the greatest number of customers, you must spread it widely. Though many believe promotion is complicated, it is pretty straightforward. Share material from your video sales funnel on all of the platforms using social media. Don't be afraid to allocate some money to promotion. Paid advertisements would be particularly beneficial for videos at the top of the funnel.
Measure Success
Recall the goal you had in mind for each stage of the funnel. How far are you from it? Maybe you've managed to achieve more than expected?
Here are some metrics that should be monitored:
Shares;
Comments;
Views;
Landing page views;
Percentage of viewers who respond to the call to action.
After reviewing the metrics, adjust your plan as necessary. Make improvements to the sales procedure if some parts aren't producing the desired outcomes. The effectiveness of insights depends on how you handle them. If the video's audience has responded well, figure out why and how you can use the same strategies in the future.
Tips for Social Media Video Marketing
Say you've chosen the kinds of videos you want to produce. And perhaps even created them. What specifically has to be done to make them effective? No matter what platform you're producing content for, these are essential to your video marketing success, engagement, and views.
Add Captions
There are so many benefits of adding captions or subtitles to videos, including accessibility for people with hearing problems and those with a habit for quicker content consumption. Including captions expands your audience because not everyone can watch videos with the sound on.
Furthermore, captions are good for SEO and help social media platforms and search engines understand the content of your video.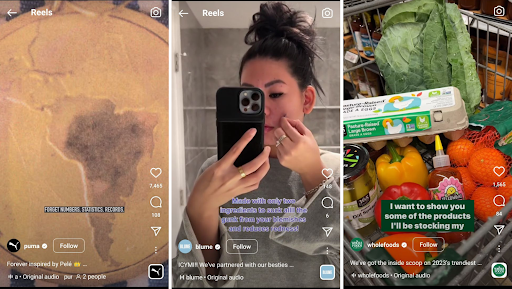 Reuse Existing Content
It's not necessary to consistently create and distribute a lot of fresh, original content. Look through the content you already have and give it another shot.
Let's say you've created a fantastic, in-depth blog piece. It contains all the information the readers need to know about a particular subject, which you spent hours researching.
You could be used to posting it on the blog and stopping there. But consider if you could expand its audience and generate supplementary material quickly.
To breathe fresh life into it and expand its audience, turn current content into a video for social media. Alternatively, you might record a video using Instagram or Facebook Stories and direct the followers to the blog post.
Share Beyond Your Pages
We are used to sharing content with our social media followers. But there are a lot more people who would be interested in your videos and brand. There are groups on Facebook and LinkedIn for every conceivable topic and industry. Join these groups to share your content with like-minded individuals and companies. This can significantly expand the audience for the videos.
You can engage with the clients, colleagues, and other brands that might be interested in the topic by "tagging" them. This encourages them to view your material and tell their networks about it.
Use Trends
Relevance is a key component to consider in today's digital world if one wants to maintain competitiveness. Don't get us wrong, occasionally, traditional content is fantastic.
However, consumers actually prefer relevant and viral marketing. Memes, challenges, and trending topics are excellent ways to engage your audience. People, after all, want to see content that is relevant to the agenda.
For instance, lately, the Netflix series Wednesday has become the biggest trend, Wednesday's weird but fascinating dance is everywhere. So many brands refer to the show in their videos.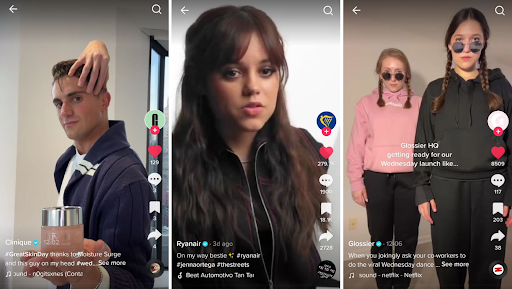 Adapt the Size of the Video
When it comes to video sizes, each platform has its own set of guidelines. An Instagram video will likely have a 9:16 vertical aspect ratio, unlike the YouTube video's 16:9 aspect ratio. Ensure the videos are optimized for the platform on which you intend to distribute them.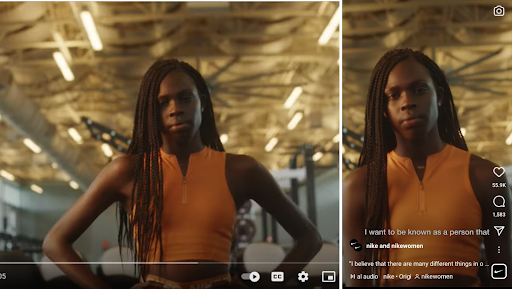 Use Live Videos
Live videos are excellent for engaging your audience in real-time conversation and showcasing a more human side of the company.
The possibilities range from Q&A sessions to interviews, events, and product introductions. Remember that live streaming is completely different from pre-recorded videos.
Make sure you have the necessary tools before going live. Notify and invite the followers to watch. In order to advertise the live broadcast, link it to all your social media accounts. Recognize the viewers during the live and engage with them by responding to comments and queries.
Once the stream is over, analyze it using dedicated software. Share the video on social media for those who have missed it.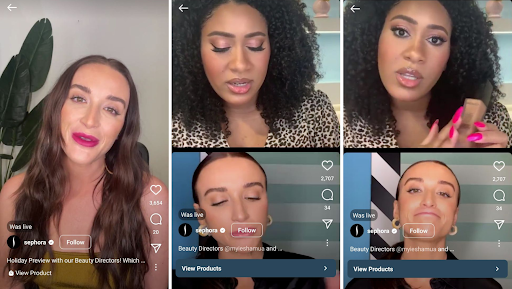 Choose the Right Posting Time
Your content will receive more engagement if published on specific days and hours. Finding the ideal moment, however, can take time and effort, especially if your target audience is in different time zones. But don't worry, there's a great solution - scheduling tools. They automatically determine the best posting time. Among the most popular solutions of the kind are Hootsuite, Feedly, and Sprout Social or alternatives
Final Word
Sales funnels and video content are closely associated in today's realia. According to Wyzowl, 81% of marketers think that video has a positive impact on sales. However, without a well-thought-out marketing plan and a proper video funnel, you have fewer chances to convert views into leads and sales effectively.
Videos help to convey your messages and ensure that people remember them. That is why, funnel video content maximizes the potential of your sales funnel and helps achieve marketing goals in the shortest time possible.