Marketers use different types of videos for different campaigns- how different kinds of videos impact the marketing and sales returns depends majorly on the video content types and strategy adopted by a business.
87% of online marketing strategies involve different types of video formats. Tesla and Kylie Cosmetics have two things in common:
A net worth of over a billion dollars.
A dedicated YouTube channel.
And, Forbes says, over half a BILLION people are watching a video on Facebook every day.
There is a plethora of different types of videos surfacing on the internet today. And it is working amazingly for social media marketers. A whopping 64% of viewers convert after watching a video.
Marketing video content allows you to curate your brand quickly. With innumerable types of video styles to choose from, you can virtually address anyone. Here are 10 types of videos for a genius marketing strategy for different platforms. For better understanding, we will categorize types of videos based on their placement in a marketing funnel.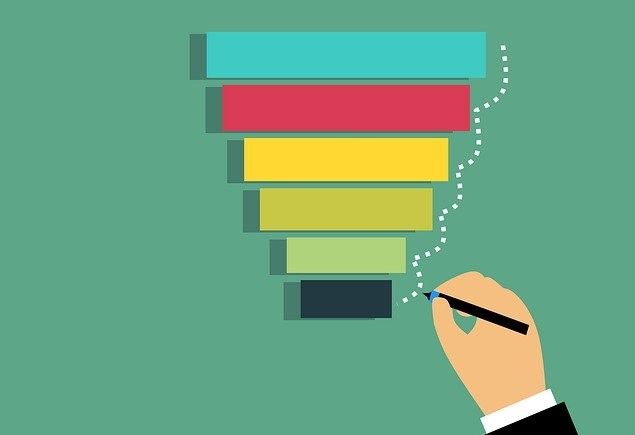 The main types of videos are as follows,
Brand video
Product explainer video
Educational video
Teaser video
Video documentaries
Video emails
Company culture videos
Testimonials
Demos
Webinars
1. Brand Video
Duration: Very Short Video
Style: OVERVIEW
Stage: Top of The Funnel
A brand video is a classic short video that is just the video equivalent of your brand logo. These are one of the popular video types on YouTube when it comes to marketing videos.
It requires very minimum content, albeit high-quality content. The point is to just get your brand across within a few seconds. It is like those legendary 15-second production house videos at the start of the movie. They are supposed to make a lasting impression. Much like the MGM lion.
When to use brand videos:
A brand video is generally used as an intro for longer videos. Or it can be your company's first Instagram story. The idea is to impress without talking about anything specific. It is landing page background content. It contains the values, the vision of your brand.
Example of brand video:
2. Product Explainer Videos
Duration: Short Video
Style: OVERVIEW
Top of the funnel
Product videos are the first video content types that business promote to reach out to the masses. It is a short, crisp explanation of what your product is and what it does. These are created to nurture prospective customers, and for lead generation. They involve a very general overview.
Explainer videos are meant to attract users during the awareness phase. So, this format demands to be concise and simple. Don't go into the in-depth evaluation of your product or service. A very general explanation with a use case works best. This format is to leave the viewer with a sense of intrigue. Therefore, establishing a connection and engaging the viewer is important.
These videos don't require you to even show the product at times. Just the use case and need-based pitch also do the job. So, you can use animations, or simply record a small presentation for the video.
In fact, you can have a different video for each of your products using this format. It is a great icebreaker. And a great content asset in terms of shareability. The short duration and simplicity of this type of video cuts across all mediums. An explainer video is just the first step, it is an introduction of your brand and its use case. It is widely used for ad campaigns.
When to use Explainer videos:
According to Wyzowl, an impressive 96% of users have watched an explainer video to learn more about a product or service. Hence product explainer videos are an essential part of any video content repository.
Besides serving as a virtual storefront product explainer videos can also serve as branding vehicles, in addition to the promotional usage, a slightly more utility-oriented explainer can be used internally as training material as well as collateral for sales and marketing teams.
Example of Explainer videos:
3. Educational Videos
Duration: Medium Video
Style: EDUCATIONAL/SPECIFIC
Top of the funnel
Educational  Videos are of many kinds, here we are talking about explanatory videos. These revolve around a specific topic and offer definitions of industry terms or general concepts revolving around the product. This is a classic top-of-the-funnel kind of content.
People are constantly searching for new information on trending topics. This type of format is the video equivalent of blogs.  These are to address basic queries with simple answers.
Use keyword-based searches for SEO-optimized topics to get views. Answering important and unanswered questions is a great way to get access to a loyal viewership. Since these videos are content driven, they generally run for a short to medium duration.
This type of video format is great for product plug-ins. And it can be used strategically to market upcoming events. The educational video format is a playing field for marketing techniques. It may include multiple calls to action and nudges to the next step of the funnel.
When to use Educational Videos:
E-learning and educational content continue to grow, according to Linkedin's Annual Workplace Learning Report, 56% of employees expressed interest in continuing e-learning if provided the option.  They are best suited to educate prospects and establish thought leadership, considering that brands are the solution and not the problem an expansive repository of educational videos helps in establishing niche expertise.
Example of educational videos:
4. Teaser Video
Duration:SHORT
Video Style: PROMOTIONAL
Top of the funnel
Teaser videos are mini commercial videos with a goal of getting clicks. Also known as promo videos with the basic intent of enticing people and creating hype. This is a great type of video format for generating traffic and creating brand awareness .
Promo videos are also used increasingly for event campaigning and webinars. So, promo videos contain the best content in a short duration. It should be sensational,   engaging, and action-oriented. To make a good teaser video, setting a goal is imperative. Decide a call to action beforehand, it could be an event invitation or a simple email subscription.
   
If you are using the teaser video format to hype up a product, then use it as a flashing billboard sign. Teaser videos are widely used for this purpose by tech giants for product launches like Apple.
When to use Teaser Video:
Teaser promos are top-tier shareable content assets, they create a lot of buzz around the product and brand. Teasers can be used for email marketing in the middle of the funnel as well. Truly considered as videos for social media, these are the most preferred format for digital advertising.
Example of Teaser video:
5. Video Documentaries
Duration: Medium to Long
Video Style: EDUCATIONAL/SPECIFIC
Middle of the funnel
A relatively new type of video format, video documentaries revolve around real-life stories. If you are looking for innovative ways to grow your business try documentary videos. It gives the target audience an in-depth look at a topic somewhat relevant to the industry. This format runs around a storyline that generally has a moral standing. It intends to unleash some sort of truth and offer insight into the inner workings of a subject or set of subjects.
   
All of this is done of course, with the intention of plug-ins. And they work great. It is about addressing a problem in a documentary style to make your product relatable. Patagonia, a clothing brand made this extremely beautiful piece of video documentary with the simple message "Don't buy more than you need. Celebrate the stuff you already own". Although it seems to go against their interest as a clothing company. It promotes them as a quality-driven, durable clothing brand that is also sustainable.
 
Taking everyday stories and offering your product as a valuable solution. Since documentaries revolve around candid characters, people tend to trust it a lot more. And this doesn't have to be a thrilling topic. You can use the simplest of things and aid your marketing strategy. Just keep the content good, and the subject honest.    
When to use Video Documentaries:
Documentaries can be considered as the long form of thought leadership videos, even though documentaries are the preserve of media companies, firms from other niches are also experimenting with this style of video.
Example of Video Documentaries:
6. Video Emails
Duration: SHORT Video
Style: PROMOTIONAL
Middle of the funnel
Video Emails are short videos specific to emails. Most businesses run an automated email marketing campaign. A great way to nurture your target audience from the top of the funnel to the next is through video emails. Using the email information, you already have, you can address your audience using this type of video. It is a creative and attention-grabbing way of email marketing.

This format requires short videos or even gifs can be used. Apply CTAs to this format thoroughly for conversions. Keep it optimized for your target audience. These videos don't require a lot of video content but should work like a flashing billboard. You can use email videos as teasers for other platforms. Email videos also work well for events. Add a good OTO or one-time offer for conversions.

When to use Video Emails:
Video emails are best suited to enliven a conversation restricted to written form. According to Forrester, including a video in the title increases CTR by 200%-300%. Videos can be used in a range of scenarios across sales and marketing.
Personalized invites, demo meetings, and sales follow-ups are a handful of examples illustrating the same. Most of the video types in this list can be sent as part of an email message to address a prospect in a specific step in the buyer's journey.
7. Company Culture Videos
Duration:Short Video
Style:TESTIMONIALS
Middle of the funnel
A short video to describe your workplace through your employees. It is a great way to humanize the business process and add authenticity to your brand. It is a good ice breaker for your clients in the middle of the funnel, still confused. Company culture videos evoke trust.
Company culture videos involve employee interviews and recruitment videos. A general overview of your workspace, and the jargon your employees share. It also involves your business as a vision, and what you stand for. It is about the personal workings behind the professional. The idea is to increase brand affinity. It is also a great way to increase your team's morale. This recruitment video from Apple is a good example of this.
When to use company culture videos:
Besides humanizing firms, company culture videos can be used to attract the right people to your firm. In a broader sense, they can also serve branding purposes.
Example of company culture videos :
8. Testimonial Videos
Duration: Medium to Long
Video Style: TESTIMONIALS
Middle of the funnel
Testimonial videos or customer stories are one of the most important types of videos. Testimonial videos are case study videos: persuasive interviews of real-life clients sharing their success stories of your product. They are the top searches for B2B decisions.
Testimonials involve camera interviews with (long-term) trusted clients. This ensures the authenticity and it shines a light on the success of your product. Testimonial videos also are aided with stats and figures that confirm the clients' experiences. And, these types of videos are aimed at a specific problem or use case.
   
The point of testimonial videos is to create an engaging, medium-length video. Involving a direct address, they are supposed to make an emotional connection with your audience through your clients. Testimonials are of three sub-types:
1. Customer Testimonials: To the point Q&A interview with customers.
2. Customer Reviews : A general review by the customer, in a candid fashion.
3. Case Study Narrative:Involves a specific narrative to draw a conclusion through customer interviews and stats.
When to use Testimonial Videos:
Customer testimonials and videos make a strong case for your product and it's essential to maintain a library of the same. Videos have an information retention rate of 96% and according to Wyzowl 79% of respondents stated that video testimonials are their preferred way of product discovery. They can be used as centerpiece content for websites, sent to prospects, and also used as branding vehicles.
Example testimonial videos:
9. Demo Videos
Duration:Short to Medium
Video Style:Educational
Bottom of the funnel
Demo videos, just like the product explainer videos are centered around your product. Instead of a general overview, for the awareness phase, demo videos are an in-depth video of your product. At this stage, the lead needs a nudge to convert. So, a demo video is a nudge in that direction by glorifying your product.
Demo videos show all or most of the features of your product. So, they should include the product or service. They should include the various use cases of your product. A demo video could also be a guide along unboxing video.
You can have multiple demo videos, to describe different aspects of your product. This supports the shorter format platforms. Use a very realistic space to record such videos and make them as simple as possible. A demo video should make your product seem state-of-the-art and user-friendly.  
When to use Demo Videos:
According to Biteable visitors who watch demo videos are 1.81 times more likely to buy your product or service. Apart from bottom-of-the-funnel sales use, product demos can also be posted on social platforms to improve traction and attract new prospects.
10.  Webinars
Duration: Long Video
Style: EDUCATIONAL/INTERACTIVE
Bottom of the funnel
A webinar is a digital event, scheduled for a specific time and date. It is a longer interactive session with a registered (or not) virtual audience. They usually involve an on-demand, exclusive event revolving around a single topic. Generally, webinars are hosted live. But prerecorded webinars also make a lot of rounds.
   
Webinars are aimed at imparting skills, or as introductory sessions to skilled training. They are supposed to give a taste of the topic to your audience in a comprehensive way. Therefore, they follow a prepared lecture-style format. And are generally followed by a Q&A session. It is basically a virtual seminar.

Good for lead generation, 73% of marketing leaders count webinars as the best form of lead generation. And since webinars are an exclusive event, it is of high value to attendees. But most webinars are used for support and conversion. And they work really well at that. A good thing about this type of video content is, it can be trimmed and reused across many platforms.
When to use Webinars:
According to Gotowebinar, 60% of businesses design their webinar to convert users into paying customers. Webinars are used to educate prospects and also to an extent convey expertise in a niche, they are well suited to generate leads as a standalone content piece and also work as an internal training aid.