How to create video landing pages that convert? Let's see!
Recently, a very experienced avid marketer claimed:
"Video is the currency of the internet."

And that just shook us to the core. Because he was 100% correct.

88% of people spend more time on a website if it contains a video. That's not a joke or conjecture. That is a straight-up fact.

Websites that use videos are fifty-three times more likely to rank on the first page of Google.

People love videos, it seems.
No wonder then videos are the currency of the internet because these silly little things are what is bringing the buzz in business. Who would have ever thought?
This read will help you explore and create effective video landing pages that convert prospects, and strengthen your sales funnel.
What are Video Landing Pages?
Video landing pages or lead capturing pages refer to a single destination webpage used to grab and convert leads.

Video landing pages feature a video as a central element in a static webpage solely designed with the purpose of engaging and somehow converting the lead.
Although any landing page containing a video is referred to as a video landing page.
Here is an example of a great video landing page.
Why Video Landing Pages?
Videos have a lot more oomph compared to plain text landing pages.
Especially because leads love videos. Just by adding a video to your regular landing page, you can see an 86% increase in conversion.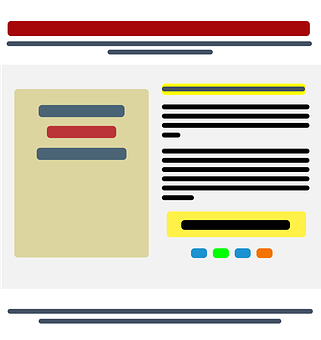 That'll surpass most of your sales target!

Videos make the product more accessible and buyable. It adds a dash of realism to otherwise foreign objects just showing up on user feeds and inboxes.
The visual representation is the only reason why most of us are addicted to our smartphones, and the same reason is why videos are blowing up like wildfire.
Video landing pages entertain the user as opposed to traditional landing pages.
Sure, you have a large hero image in the center surrounded by conversion tactics. But it just doesn't offer user retention. The lead clicks and bounces before they can blink.

The only way out of this landing page bounce ditch is a video.

Especially if the video has an interesting enough thumbnail or hero placement, it will give you the retention you want on your landing page!

Another thing is, you can make your entire landing page just through a video.
By adding Call to Actions inside the video, you can serve the purpose of the landing page with the added entertainment value of a video.
Video landing pages are a great tactic for all types of businesses that use landing pages.
Depending upon the design of your landing pages, you can create a seamless video landing page without much effort.
How to Create a Video Landing Page That Converts?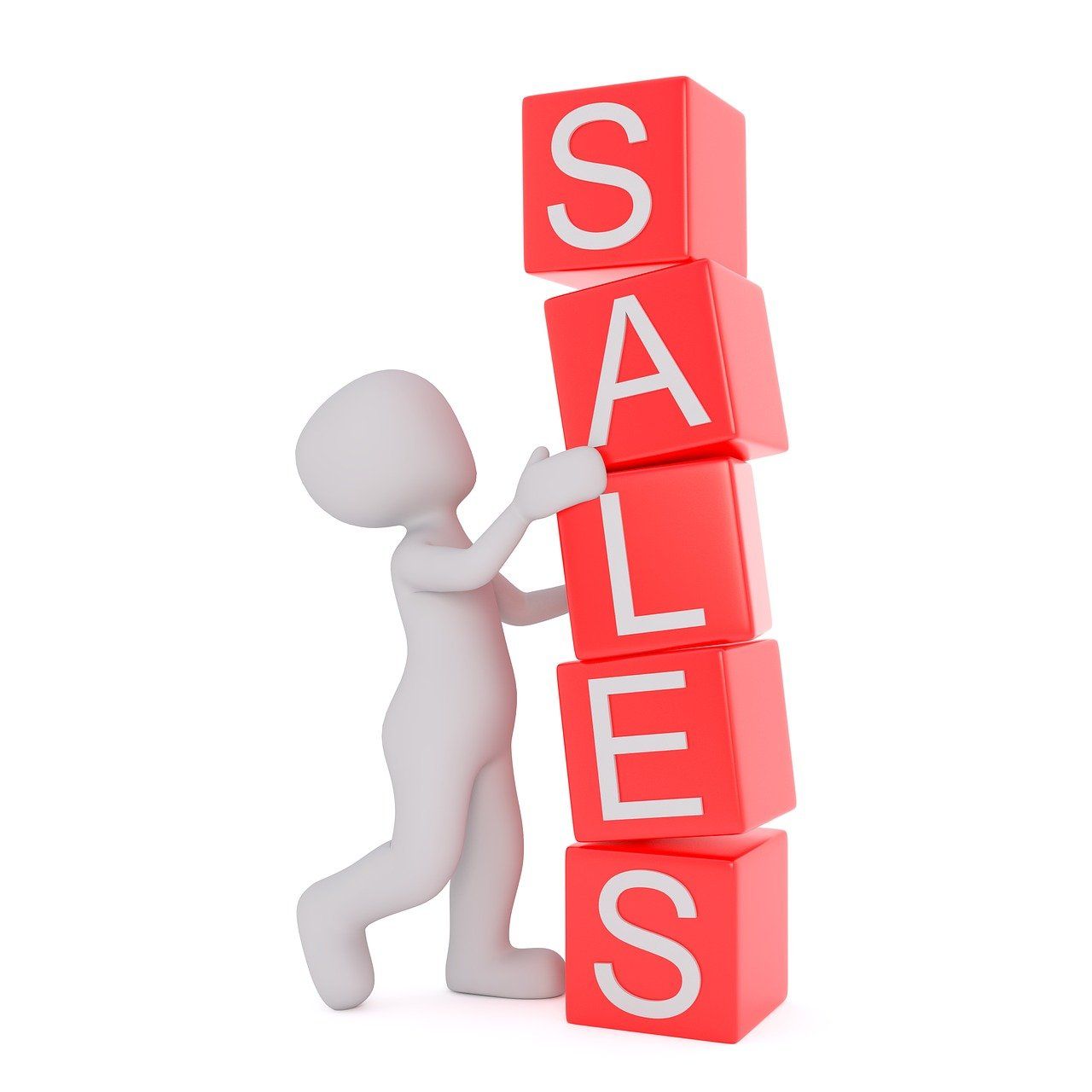 You can create a video landing page for your business in a few simple steps:
Determine the Purpose of the Page
The goal of the video landing page depends on the product or service you are marketing.

If you are running a one-time holiday offer for your product or service, then the video landing page will require a coupon code or instant checkout with a pre-applied offer. And thus, the appropriate design.
The purpose of the video landing page also will be connected to the source link of the landing page.
And each of these video landing pages depends on your business, and the campaign you are running.

Subsequently, the video you put on the video landing page caters to that goal. For example, here is how a video for a video landing page intended for sign-ups looks like:
The message is loud and clear. Sign-up.
Decide the Overall Layout of the Page
A landing page has to stand out from the billions of web pages the user is browsing every day. It has to be unique and true to your brand.

Landing pages can be a little tricky because they are a play on all the elements of a webpage to create somewhat of a masterpiece. Kind of like a painter's canvas.

The most important thing about the landing page is consistent branding, and it should be designed to push the viewer into the sales funnel.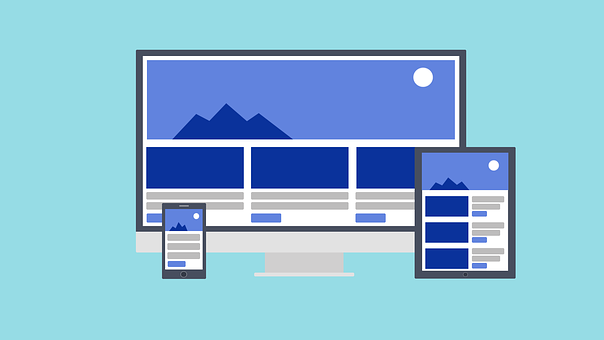 You can use existing attention-grabbing templates available for free on various web page building tools online.
Here are a few ways you can incorporate video in your landing pages:
The entire page is a video: Typographic video in the background with a call to action button, and text.
Hero video: Video on top of the landing page, the first thing the user sees when they land on the webpage.
Popup video: The video opens up when the user clicks on a button or the thumbnail.
Video as a supporting element: Video is used anywhere on the webpage but is not the center of the webpage.
Decide a layout that suits the best for the end goal, for example, if it is a sign-up landing page: make sure to have an input section for details right there or just a click away.

Overall, video landing pages give you a lot of room for experimentation.
Decide What Kind of Video to Make
You can create a ton of different types of video depending upon your business and campaign.

But, a video landing page will generally have only one video.

And depending on its placement in the landing page layout and the theme, you can choose from the various types of videos.

A few types of videos that work for video landing pages are:
Demo Videos
A demo video showcases your product in a subtle and skin-deep way.
Without going into much detail, it touches upon the important features of your product whilst maintaining a sophisticated visual appeal.

Demo videos work great for the initiation phase, on a sign up (a squeeze page) video landing page.
Bonus Read: How to Make Demo Videos that Convert and Drive Sales
Here is a good example of a demo video:
Explainer Videos
Explainer videos, much like demo videos showcase the product in a sophisticated, visually appealing setting.
Explainer videos tend to go a little deeper into the features of the product.

You start an explainer video with a problem statement and proceed to solve it with your product through the course of the video.

These videos do well throughout the funnel and work great for attracting niche audiences on your video landing page.
You can set these videos as the hero element, front and center on your landing page for sign up video landing pages, and lead capture video landing pages.
Bonus Read: How to Create Explainer Videos for Your Business
Here is an explainer video for inspiration:
Promo Videos
Promo videos are aimed at promoting your brand through an offer. Especially, limited time offers, that will attract your buyer profile.

Promos videos are quick and short.
These work well as background videos for a video landing page made to convert. Give the viewer a quick teaser of your product and the offer through a 10-second video.
And add a compelling call to action button for checkout.
Bonus Read: The Ultimate Guide to Create Promo Videos for Marketing
See an interesting example here:
Testimonial Videos
A testimonial video is classic sales video landing page content.

It comprises a small overview of your product by a customer, a happy one.
And through the course of this testimonial, the customer should touch on the important features of your product. And how it helped the said customer solve a problem.

A testimonial video offers you the credibility that any prospect in the decision phase is seeking.
Club it with the right landing page layout and you will have a video landing page that converts instantly.
A great example here:
Write a Script for the Video
The first step of producing a landing page video is writing the script of the video.
Depending on the video type and end goal of the landing page, your script can be either extremely short or somewhat short (<5 minutes).
But, one thing is certain, once you have the end goal and video type in mind, writing the script is a cakewalk.
Keep these things in mind:
Have a story in place, even if you don't showcase it. There should be a story in your head or a vision that will be represented through the video.
Pick a clear message, and keep the script concise.
Make the script appealing for the viewer. Look for the trends and social structures of your audience for insight.
Bonus Read: How to Write a Good Video Script
Choose Your Video Hosting and Recording Software
Depending on the type of video and your budget, there are different sets of tools that you can use to record a video.

If you are tight on budget, and still want to create a wholesome quality video for your video landing page, download the StoryXpress Screen Recorder.

This simple Chrome extension will enable you to record your landing page video within minutes.
It allows you to record your screen along with your webcam to create the best explainer, demo, and testimonial videos.
StoryXpress also lets you host your videos in a premium, ad-free environment. Plus, you can embed them on your landing page using a customizable video player.
You can change the appearance of the video player to match your brand voice.
Add Call-to-Actions
A landing page expected to convert must have a call to action or multiple call-to-action buttons.
The CTA may be anything such as booking a meeting, registering for a course, signing up for an app, adding the product to cart, speaking to a professional, etc.

Depending on the goal and setting of the video landing page, the appropriate placement of call-to-actions will ensure conversions. Using the StoryXpress Screen Recorder you can add call-to-action in your landing page video.

You can find many options to facilitate the lead entering into your sales pipeline. You can use a 'Book Meeting' call-to-action button towards the end of the demo or explainer video.
Or use a 'Claim Offer Now' call-to-action button for a promo video.
Edit the Video and Make It Publish Ready
Post-production starts with solid editing of your raw recorded footage. For starters, you need to remove every blooper moment, there will be many on the footage.

Visit your raw footage at least a couple of times to determine any goofs and gaffs you made during recording and edit those bits out.

Post the first edit, all you need to do is make sure the video sticks to the script. And is visually appealing.

Establish a flow of direction for your video. You can choose from different video templates, depending on the type of video.

The StoryXpress Screen Recorder comes with a editing tool, making it super easy to trim, crop, and blur certain sections of your video.
Put Your Landing Page Together
Once you have the video ready, you can now proceed to create the actual video page.
There are many tools out there to create a landing page or to create small business websites. You can use any website builder to create this webpage, like WordPress, Google Sites, Wix, etc.
Each of these does the job, it is building a webpage focused on conversions.
When you are making the landing page, keep the video placement you decided in mind. And retain a block to embed the video.

You can use the StoryXpress Screen Recorder to create a customized video player with your branding (logo, thumbnail, color palette).
StoryXpress Screen Recorder offers seamless integrations with Marketo, Hubspot making it super easy to embed videos on your landing page.
Video Landing Pages Best Practices
You can create a video landing page and still end up struggling to close those deals.
A landing page is only a part of the larger sales pipeline.
But to push prospects into the depths of the pipeline, to the point where they become loyal customers: you need to offer them some quality.

Keep these video landing page best practices in mind when you begin to create landing pages:
Keep it Concise
With a video landing page, there is no reason to drag an engaged prospect with the meaningless information. Keep everything short and simple.

From the video to the content supporting it, keep it a few sentences not more than that.
The video itself can be anywhere between 0-2 minutes, except for a testimonial video which can be max 5 minutes.
But all the important information should be placed within the first 60 seconds of the video.
Your Videos Should Load in a New York Second
A New York second is the smallest unit of time in the multiverse (according to Wikipedia list of humorous units of time).

And that is how much time it should take for your video landing page (and the video within it) to load if you want those conversions.

103% of visitors will bounce in case of a two-second delay.

You can test the loading time of your page through various tools like Google's PageSpeed Insights.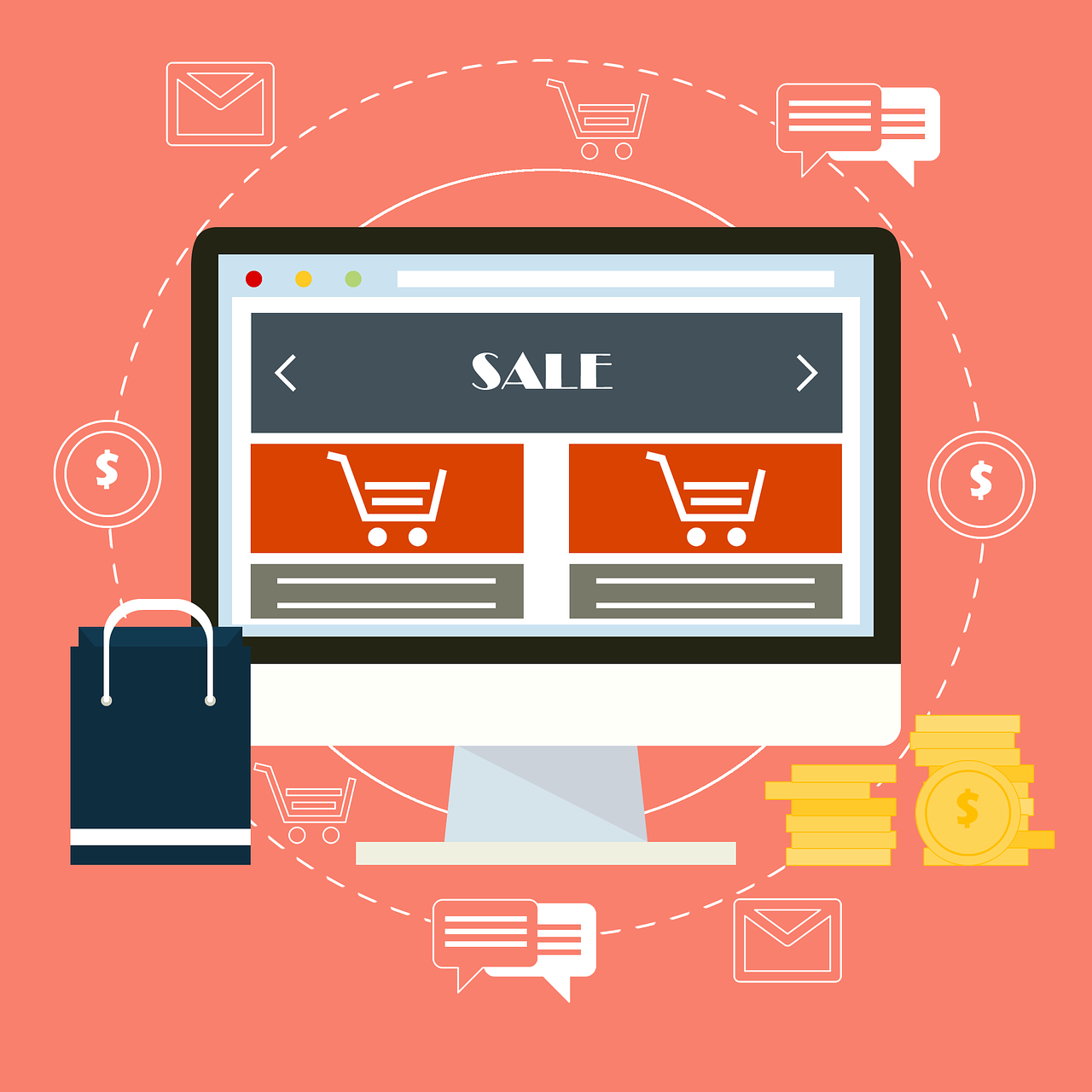 It will help you see what exactly is slowing down your landing page, and what you can do to speed it up. Additionally, you can seek a better hosting service for your website.
Optimizing for Search Engines
One of the most important aspects of a video landing page is maintaining SEO.
Whether it is the web page itself or the video, both of these contribute to the overall rank of the video landing page.
Add a transcript for your video in the metadata.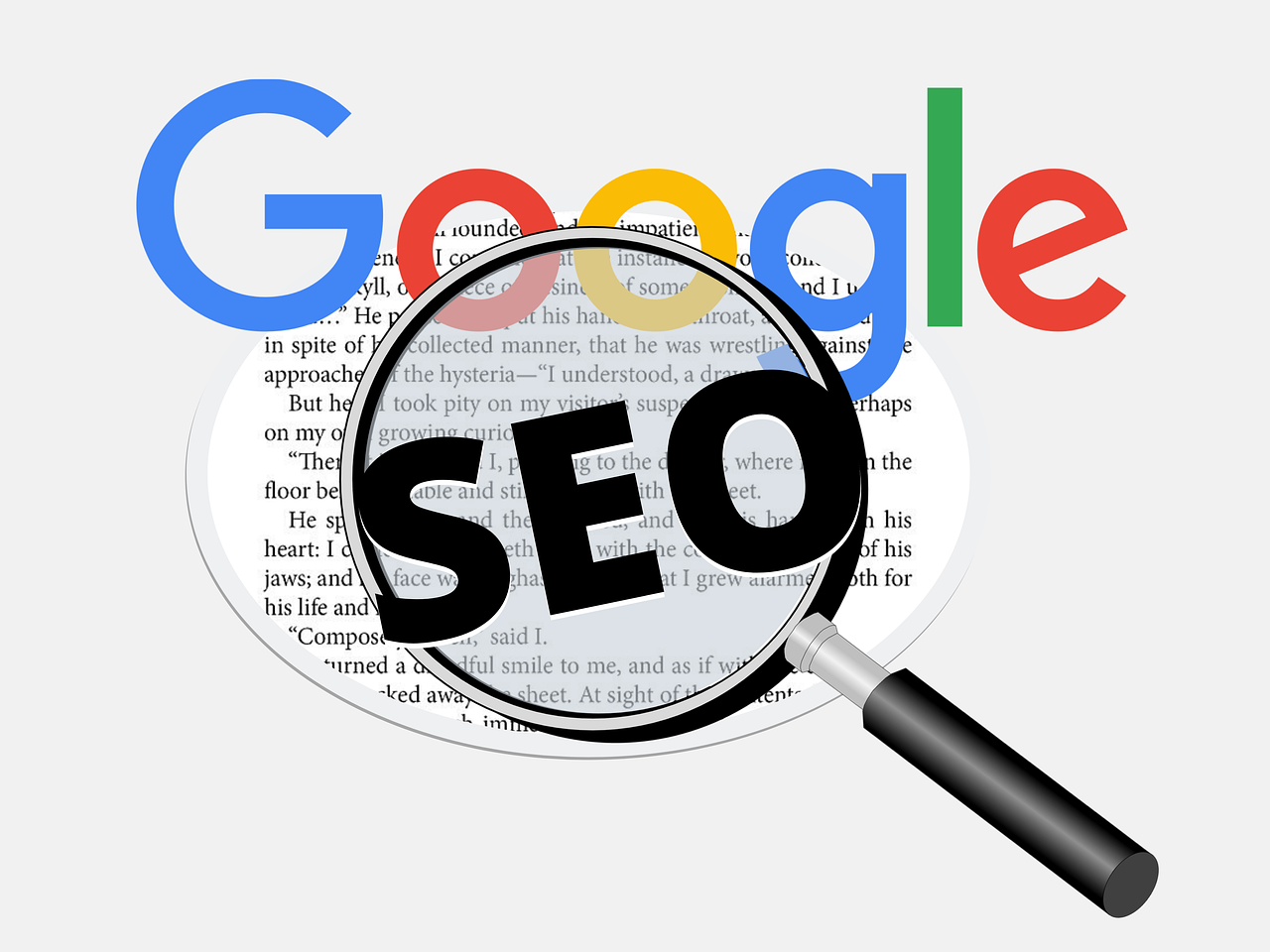 You can use an automatic video transcription tool to generate transcripts, like Trint.
Subsequently, add video captions. Make sure you add XML sitemaps for your video, and that all the contextual information is indexed by using metatags on your video.
Perform regular on-page SEO for your webpage, like maintain keywords, subheaders, tags, image fine names, etc. And don't forget about the importance of backlinks for SEO. All the usual good stuff.
Create an Engaging Thumbnail
Consider this a compulsory step for making a good video landing page.

Regardless of the end goal, you have in mind for your video landing page, it is all about the attention grab. And the entire purpose of a thumbnail is to do just that.

Create a fun irresistible thumbnail that makes the user click.
You have full permission to be as brandish as you want. Because it does get the views. Even if you do it ironically, you will get the view.

The StoryXpress Screen Recorder lets you create GIF thumbnails customized to your taste and brand.
Make Sure Your Video is Visible
Well, there are a lot of placements that you can choose from for your video but regardless of what you choose: make sure a viewer can instantly see the video.

It is recommended that you use the hero placement for your video, i.e., top of the webpage extra-large video player.
But if you have something else in mind, make sure the viewer doesn't have to scroll to view your video.
Avoid Auto Play
This is a pet peeve of some people and quite a surprising one at that.
Probably because viewers might be in a workplace situation where the audio and video element just doesn't do well.

So, avoid auto play. Unless you are using the background video format.
Don't Lose Focus
Whenever you are creating a video for your video landing page don't go haywire and just wing it.
You can't do that with a video landing page because it will instantly become counterproductive.

A video for the video landing page requires a very concise and focused approach towards the goal. So if you are going with the demo video type, stick with the concept of a demo video. Showcase your product, keep it short, make a good script.
That's all!
This brings us to the end of this post.
Hopefully, this guide helped you learn something about how to create video landing pages that drive conversions.

If you're thinking of creating your first ever video landing page after reading this guide, we'd love to hear your success stories – or experiment tales if things didn't work out the way you thought they would.
Join the StoryXpress Community here and get in touch with us!