Every day, a new online store, selling things that you can and cannot imagine, pops up in your Facebook feed. With their amazing marketing jingle & jargon, they grab hold of your attention and entice you into buying something, anything, of clothing, fashion, electronics, etc. It is important to understand that marketing works best only when it is designed around the preferences & habits of your target audience.  
Therefore, to better understand the concept of "the customer's buying journey", I pay special attention to what goes inside me before, while and after making a purchase.
As a modern buyer who likes to shop online and keep up with the latest trends, I want to see more of the product videos. That is because videos help me visualize the effectiveness of a "would be purchase". Now, the idea of Product videos has been around for quite a while. But even then, retailers & brands seem skeptical about leveraging the power of videos for growth. The question that seems to haunt them badly is, "How to create affordable product videos at scale?"
The solutions are many, but, the best could only be one.
StoryXpress' product demo video maker, aka The Creator, is a platform that allows you to create videos at scale, share them around, wherever & however you like, and keep a real-time track of hearts, subscribes and conversions.  
How does the Creator work?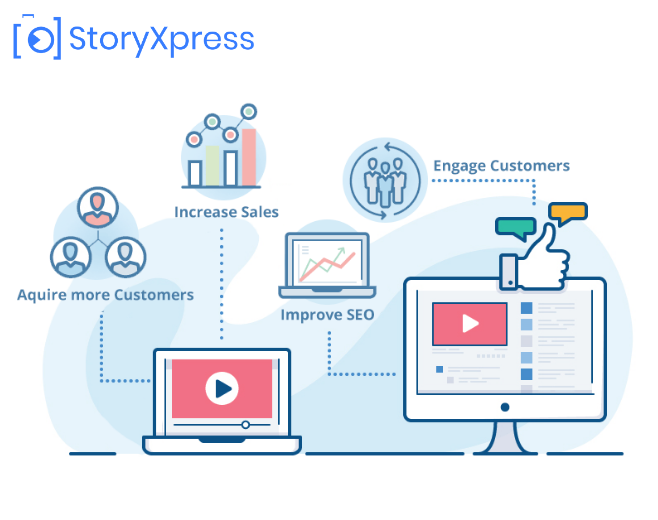 Most retailers I know complain about not being a product video expert and express their inability to create high-quality professional videos. That is where StoryXpress comes into the picture! With Creator, anyone can now make amazing product videos that require minimum input and that deliver maximum advantage.
Most importantly, the Creator allows you to add & spread bits of customized branding throughout the video.
For example, you can start by fixing a template of your choice as the backbone for your Video-skeleton. Then assign your particular brand-color to the video player to align it with your company's branding. Close caption each one of the frames so that your viewers/prospects can understand every little Product detail even without turning on the sound in the video.
In other words, handling the creator isn't that difficult!
All you have to do is add the preferred images & the audio, and customize the template, the backdrop and the appearance of the video player according to your brand.  
How is StoryXpress' Creator different from other product demo video makers?  
StoryXpress'  product demo video maker is different from its competitors not in the way it works but in the way it delivers nothing but perfection. The StoryXpress platform is an experience that lets you create, host, share and track videos at the same time.  
To be precise, the platform offers two options to share the videos you create with the creator.
Download the created videos and share them however and wherever you like.  
Or, copy the embed links and share them against your products on your products display page.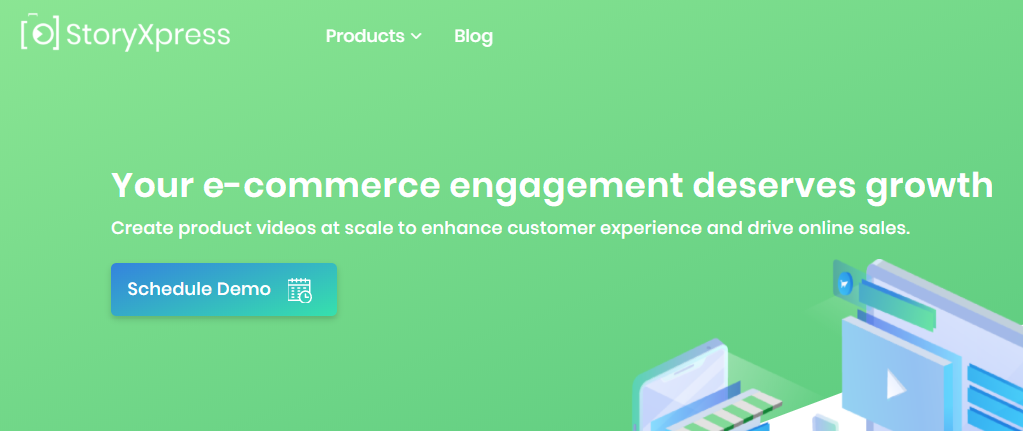 Once you have created and shared the videos,  you would want to know how your videos are performing.
FYI:
We own one of the most powerful video metrics trackers that come loaded with smart analytics & advanced Heat Maps.      
These video metrics help you figure out what is and what is not working among the viewers. Numbers give you a chance to fill those gaps and make your product videos more interactive & lively.
After all, curiosity is the only thing that keeps the marketing cat alive!
Wrapping up..
Gone are the days when you hired photo experts and high-end shooting equipment to compete with the biggies and stop them in their own marketing games. Now, with StoryXpress'  product video creator tool you can make, design and customize any number of videos, faster than making a cup of coffee.
If you have any thoughts or suggestions that you think will add value to this blog, please feel free to contact us.