According to a report by WordStream, people are consuming more than 500 million hours of videos in a day. A how-to video is the second most popular video on YouTube. People go on searching for "how-to" on Google for everything, be it upgrading a skill, fixing small tech errors or quick DIY solution to gardening, cooking or  fashion.
Businesses are leveraging this user behavior by creating a variety of how-to videos to engage and educate their audience. It is a mode of creating goodwill among the audience while converting it into sales. One wise man once said, "Life is a DIY project"- living in 2020 seems true in this regard.
What is a how-to video?
Types of how-to videos
Common how-to video marketing mistakes
Create how-to videos with screen recorder software
Steps for creating the best how-to videos
Some videos ideas to get started
Promoting your videos
What is a how-to video?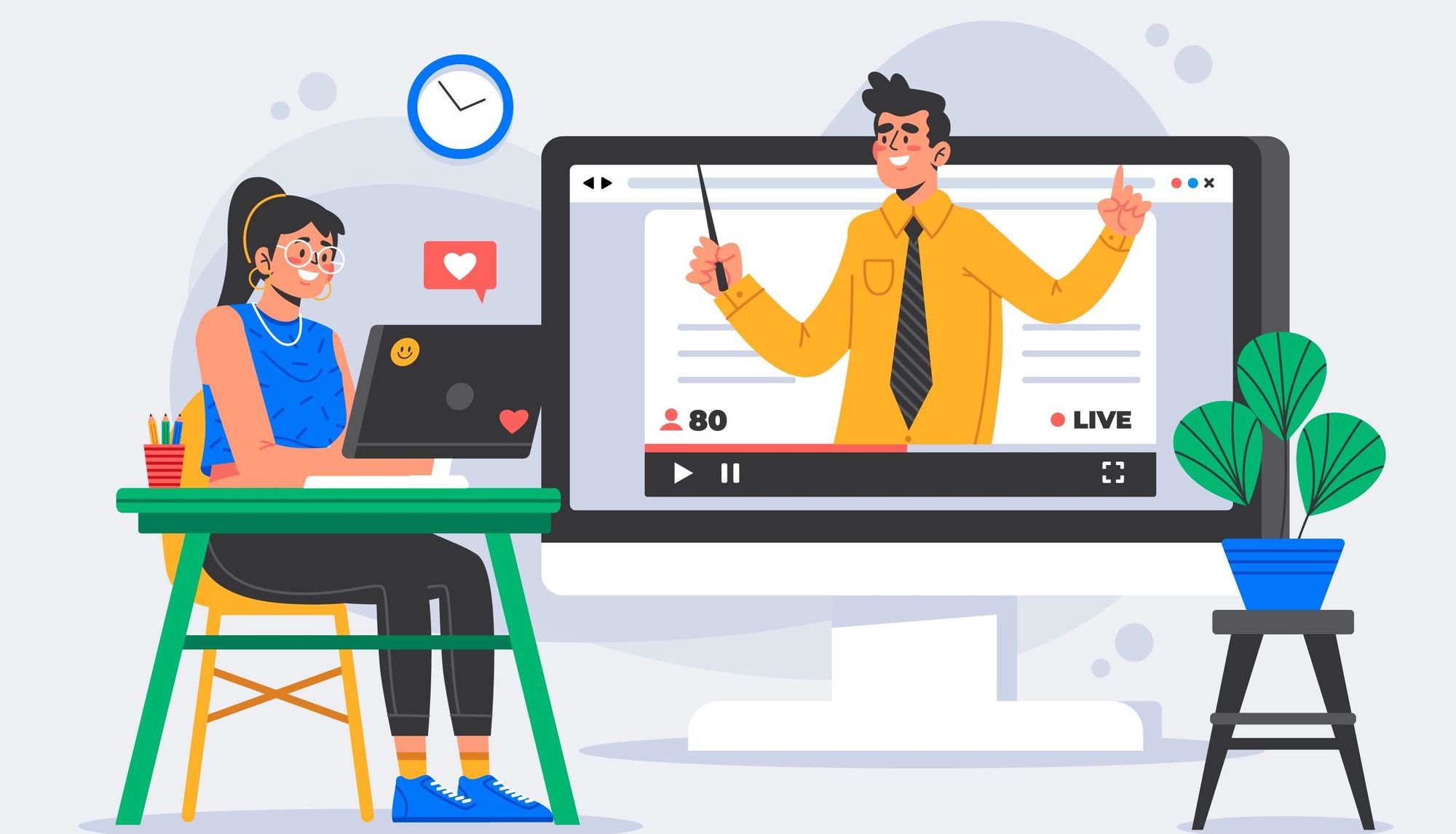 Any video which teaches, helps in knowledge transfer, explains a concept or shows how to do something is a how-to video.
With the digital revolution, it is easy to get knowledge and teach others without being physically available to each other. You don't have to go anywhere; you can research any subject in the comfort of your room or office. Download a free great video recording tool like StoryXpress and start creating videos in minutes. This is how many brands educate their target audience to engage with the brand. See how Google teaches about creating a video campaign with AdWords.
TechSmith study says 53% of people watch at least two or more informative videos per week.

It doesn't matter what industry you belong to, you can use how-to videos to teach others and increase sales.

Many research shows that people watch a product video rather than read product reviews. It is an essential step before making a purchasing decision.

This number becomes even higher when you consider only millennials. About 70% of millennials, watch a video before online shopping.

People watch over 1 billion educational YouTube videos in a day.

Types of how-to videos:

Micro Videos:

A short video of about 10-15 seconds to 30 seconds with a focus on presenting a single, narrowed topic ideas is a micro-video. These videos are getting popular due to the short attention span of users and increased video consumption.  You must have seen such videos as in-stream video ads, micro videos for lead generation is quite profitable if implemented properly.
Tutorial Videos

Such videos are longer than micro videos and usually lie between 2 to 10 minutes. Tutorials are the best form of content if you plan to share a step-by-step guide with your customers. You ca make these videos for customer on-boarding or solving their routine queries.  
Training Videos

Videos which improve some skills are training videos. These cover a broad range of spectrum from interpersonal topics to software & hardware training. The videos are long and mostly interactive.

Explainer Videos

Videos that explain some business concept or product in a visually entertaining way are called explainer videos. You can add animation to make them visually attractive. Usually you will find them 2-3 minutes long. Marketing and sales teams use such videos at different stages of funnel. This Airbnb videos is a perfect example.
Alison Lee, an editor at Subjecto, shares Demonstrate how well you know your prospects. Even a short software product explainer shows how knowledgeable your company is about its target audience because the product's features are tailored to meet their needs.
Presentation Videos

Record a video and make it available for your audience by posting it on online platforms like YouTube, Vimeo, Facebook, Twitter, and Instagram. Presentation videos are longer and more intensive. You have to invest more time and energy in creating presentation videos. StoryXpress helps you create great videos easily with an intuitive screen-recording feature. And if needed, you can easily embed your video into any digital presentation. With the screencast and webcam feature, you can easily make a great how-to presentation video. Watch this presentation video to understand more.
Common How-to Video Marketing Mistakes
It is easy to make mistakes when you've just entered this arena. A poorly made video can do more harm than good to your business. After investing time for research and practice you would get better at it. You don't need to make an Academy Award winner video, a simple straightforward how-to video will do. Lets look at the common mistakes brand do while creating how-to videos.
Not understanding your target audience
Understand your audience personas, if you have not done it yet create one. This single step will give you the edge on every area of your business, not only in video marketing. It will keep you focused on making wonderfully detailed videos.

Trying for perfection
Often people go into analysis-paralysis by overthinking and trying to achieve perfection. Remember that perfect is only a state of mind. Understand that the goal is to make a video which teach something to your audience. Time and practice make you better.
Buying expensive pieces of equipment
If you have expensive tools, then it's well and good, but even if you don't have the latest gears, just get started. We can shoot a great video on smartphones and make more interactive with various tools and features. You can edit it, brand it, track it or use video as a lead generation tool by adding CTAs.  

Create how-to videos with screen recording software

A screen recorder is a software which helps in capturing your screen as well as webcam. StoryXpress is a screen-recorder with great features and awesome user interface. It also lets you record your webcam and desktop simultaneously. It supports all the industry-standard video formats which are perfect for creating, editing, uploading and distribution.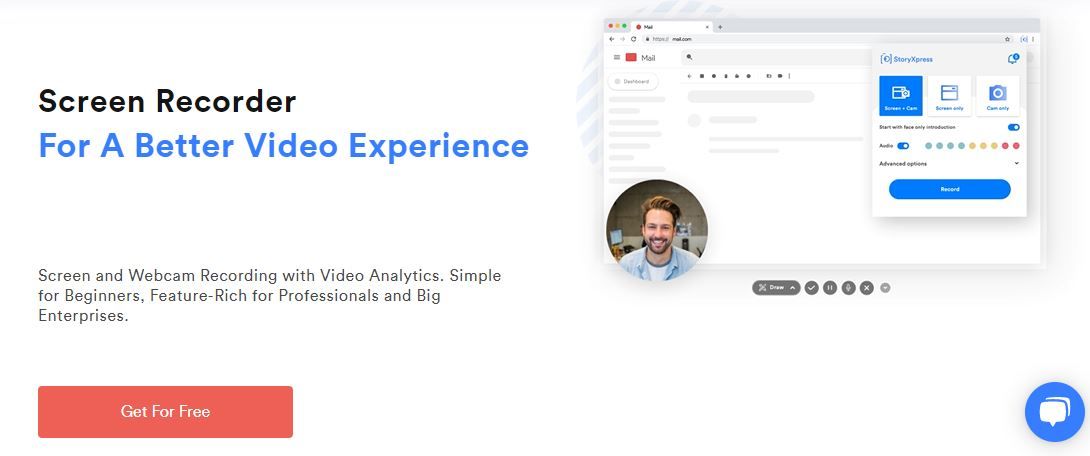 Before starting, get more information, do proper audience research, create an audience persona, clear your head of any bias.
If you have some product or service, explain your audience about how-to-use that product. Find answers to some questions from customer's perspective. Use that information to create a video marketing strategy. Before moving on, ensure you have answers to these questions:
What's your topic?
What is your topic? Keep it simple, pick only one topic. Try to keep your scope narrow. This also helps in keeping the video length appropriate.
Who are your audiences?
Get demographic information like age, education, profession, interests, goals. Why would they care about the topic? Understanding the reasons will help you to solve their concerns.
What is the goal of the video?
Having a clear goal will help you in giving clear instructions. It will help you determine your outcomes.
How will your audience benefit?
Provide value to your audience, respect the importance of their time. Don't make ambiguous videos- be specific about what you have in offer.
Steps for creating the best how-to videos
Use video storytelling format
Storytelling is the best format for teaching and getting attention. Use a storyboard and start with writing the outline. Be creative, use your imagination, create a great story. You can even draw some sketches and stick figures. Use a series of screenshots for telling your story. Explain the screenshots with narration.
Write a script
A script will make you efficient, saving you and your audience's time. Use simple language and try to avoid jargons in your script. Write like you are explaining a topic to your friend.
Show and tell works better than only narration. Explain what you are doing and why you are doing.
Do some practice runs
Read aloud your script many times to feel more confident. Practice in front of a mirror or a friend. Speak at a moderate pace, use words you can pronounce clearly. Get feedback from others. Ask them to tell their opinions. Ask for advice to make it more attractive.
Record Voice Overs
Now that you have your script ready, it's time to record your video.
The software can record the best audio but try to get your hands on the best mic. Even a headphone mic would do a great job. It will help you record better sound than the one in-built on your laptop.
Find a quiet place, a small office room will do. Speak clearly and slowly. When you make mistakes, pause and start again or simply trim these parts while editing.
Record the screen

Close unnecessary apps and give your desktop a clean look. Turn off your computer's notification. You don't want to get blurry or unwanted things popping up after doing all the hard work. Open StoryXpress and do some tinkering around. It will help you understand the features better.
Open the recorder and start recording your screen as practised. When you make a mistake, pause and go back before the mistake. Remove the mistakes when you are editing.
Video Editing

After finishing the recording, edit the video. You don't have to be a professional video editor to create a great video. Practice with the software, understand the usage of the tools. Thankfully, StoryXpress makes this process easy with its intuitive tools.
Cut out any mistakes by selecting the playhead, then click on cut. Drag the cursor to the end of the clip for trimming the extra footage.
Add your narration after editing the video. Sync the audio-video and adjust clip speed.
Add an intro
Always add an intro to ease your audience into the video. Try to keep it simple, don't complicate and go overboard. Get to the meat of your topic quickly. Remember that people's attention span is decreasing day-by-day. A precise intro will get the viewer's attention and keep them longer on your video.
Create and Share
Think about the video platforms where you will publish and share the video. There are many video sharing platforms like YouTube, Vimeo, Facebook, Instagram, Twitter, LinkedIn. You can save the video as a local file or directly share on social media websites.
Research about which platforms your viewers spend the most time. YouTube is the first video site people visit.
Before publishing your video on social platforms, get some feedback by sharing with your close people. It helps ensure your message is clear while accomplishing goals.
Grow customer satisfaction

Videos are an excellent way to increase your business by increasing customer satisfaction. When customers can see you it helps in building a connection. It helps in getting your message across faster. Videos remove a lot of beating around the bush resulting in faster issue resolution. Create videos to solve customer's problems.

Some videos ideas to get started

There are a lot of ideas which you can use to create videos for your brand but choose only those which will go with your brand image. You don't want to lose your customers by making some weird videos.
Music instruction videos: If you're a musician or sell musical instruments, it will boost your sales. You can post short melodious videos or long instructional videos.
A day in your life: You can start recording your day from waking up to going to bed if you're involved in some creative business like painting or writing. Post on YouTube, Instagram, Facebook, editing it slightly.
Cultural videos: Show your organisation diversity and work culture to your customers. Remember to highlight the positive & fun part. Upload it on your website and other video sharing platforms.
Educate Your Audience: Offer constant engagement int eh form of education. Something that can inspire, and at the same time is relevant to their business and the current time. This  Salesforce videos inspires and educates viewers to build trust in healthcare technology once again after the pandemic.
Sports videos: Sports attract viewers from all over the world. If you run a sports equipment store or eCommerce site, you can teach people to use the equipment properly. You can even use intelligent product placements in the videos to grow your business.
Reviews: Unboxing and review videos are popular among audiences. When you get a new product in your store, you can make a review video for generating curiosity about the product.
Item repair: This video can bring more customers to you. It is a segment popular with hobbyists and people who want to assemble something like a car or bike.
Some other creative ideas for sharing on video-sharing platforms :

Give an office tour
Answer Customer Queries
Discuss trivia related to your industry
Comparison videos
Discuss the latest industry news
Explain concepts
Product Tutorials
You are limited only by your imagination. Once you create, you will get new ideas.
How-to videos are a great way to teach others, earn goodwill and promote your business. You don't need expensive tools for creating awesome videos, use a great free screen recorder like StoryXpress.