The marketing landscape is evolving quickly. Businesses around the world are investing heavily on new & better technologies to establish their brand name and widen their customer reach. The omnipresence of the internet in society today ensures that companies have an access to plenty of channels for video content distribution & audience engagement.
However, understanding "who your target audience is" and "which Video Content Distribution Platforms will help you reach them faster" is more important. This is why we have come up with this article to help you spread all your amazing video content piece across the right platforms, through the right content distribution networks.
Goes without saying: if you aren't making it easy for people to find your video content, they will never find you!
Here, in this post, we will help you buck up your video content strategy by introducing you to the finest video content distribution platforms and brushing up your marketing stats.
But before we start, remember that..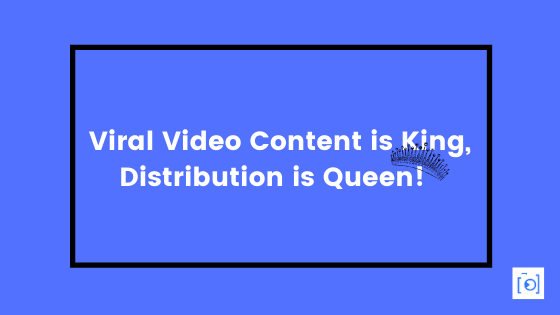 With so much information readily available on the internet, customers have made a habit of educating themselves about the services & products they would to like to purchase or associate with. According to Vidyard, an online video making platform, "buyers go through nearly 70% of buying process on their own before even talking to the sales". This tells us how important content marketing and distribution are at converting prospects into potential leads.
2. Increasing Landing Page Conversion with Video Content
Landing page, also known as the lead capture page, is the one place you can boldly experiment with in order to boost your marketing campaigns and have your audience understand your brand story. According to Unbounce, you can increase you conversions by 80% simply by embedding videos on your landing pages. But hey, before you go linking videos to your lead page, make sure that its content/script is relevant and speaks clearly of what you sell.
According to Syndacast, simply using the word "VIDEO" in your email subject line can shoot up the open and click through rates by 19 and 65 percent respectively. Embalming emails with engaging videos tend to reduce unsubscribes by 26%, which is huge as far as email-marketing is concerned. Furthermore, another survey by GetResponse stating "videos in your actual emails can increase the click through rates by 96%", reaffirms the potential of video marketing. So, with no doubt videos can in fact help you sell your email-campaigns like hot cakes and here is an example of how a personalized video email looks like.
4. Including Video Content in Blogs
Blogs could be made interesting simply by throwing in a couple of interesting videos together with a dash of sweet-crisp texts. According to Animoto, 96% of viewers go through product videos while making important purchase decisions. However, as Google cannot decipher the content of your videos on its own, you are required to write a short but targeted description for every video, to make them rank high on the search engines.
5. Social Media Content Distribution is the King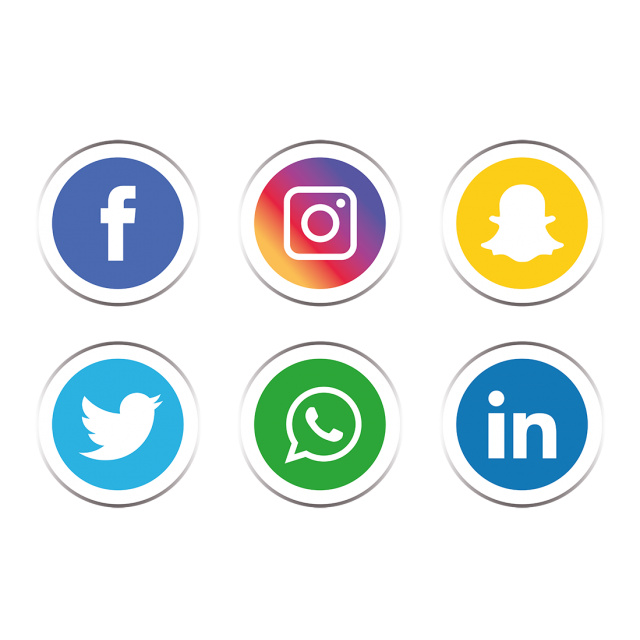 5.1. The Evergreen YouTube
YouTube is huge! Every day, 2 million users randomly search through YouTube to entertain themselves or to find a product or service worth spending on. Not only is YouTube user-friendly it is also quite popular among people of all ages, which is why, it is often used by organizations to rope in a large number of prospects.
But no matter how good marketing and YouTube sound together, keep in mind that YouTube never makes for a complete video strategy package. The idea of having a YouTube channel should be limited to garnering people's attention, feeding them with an engaging product video and driving the traffic back to your website.
Facebook is one of the best platforms to push across your videos as it receives a total of 8 million views average, every day. Unlike YouTube, where content can be pushed only in the form of videos, Facebook provides the freedom to express both through words and videos, which makes it all the more competitive and exciting. But most of the people have their sound turned down while accessing Facebook and therefore, while you push your videos through their feeds, make sure the videos have captions.
5.3. LinkedIn Videos for B2B
According to LinkedIn, any kind of video content is shared 20 times more than other content formats in the LinkedIn feed. This proves how strongly LinkedIn users have caught on to the latest trends of video marketing. Since LinkedIn is a professional network, the best strategy to scale it would be to keep your videos intelligent & smart.
With 1 billion active users, Instagram has become the hub of all things videos! People love Instagram and could spend hours simply scrolling through their feeds. This is your chance and platform to pin down your target audience by giving them an interesting teaser video on your latest products or services. Not to forget the going live and IGTV options that have popped up recently! Use them smartly to be in intimate terms with your potential customers.
5.5. The Twitter Distribution Network
Don't ever underestimate the power of Twitter for about 330 millions are there and can make or mar your entire video content distribution strategy in a minute. It is said that 93% of twitter conversations happen over mobile phones, which is why it important to keep your feed up and running all the time with interesting product videos.
Your videos might be in line with the best that the internet has to offer, however, if you aren't sharing them with your target audience, they are always going to fall flat. Imagine sharing a video based on finance with an audience that consumes nothing but global warming!
Do you have some other video content distribution channel in mind? Do share with us in the comments below or, write to us.