Video is the future of marketing as it ensures greater engagement than written content. Numerous surveys show that customers prefer videos to written content regarding products and services.
One survey said over 70% of customers wanted to see product launches in the video.
Marketers are looking to add videos to their marketing strategy since people prefer video content over written content by a factor of ten.
This said and done, there are several ways to amplify the effect of video marketing. The top 10 best video marketing ideas are mentioned below, so let's get going.
Top 10 Video Marketing Strategies for your Business
#1 Create Support Videos
Showcasing your products to the world to boost brand awareness and visibility is a key part of every business's marketing strategy.
There are various ways to do this bit of marketing but creating support videos that present your business products tops them all.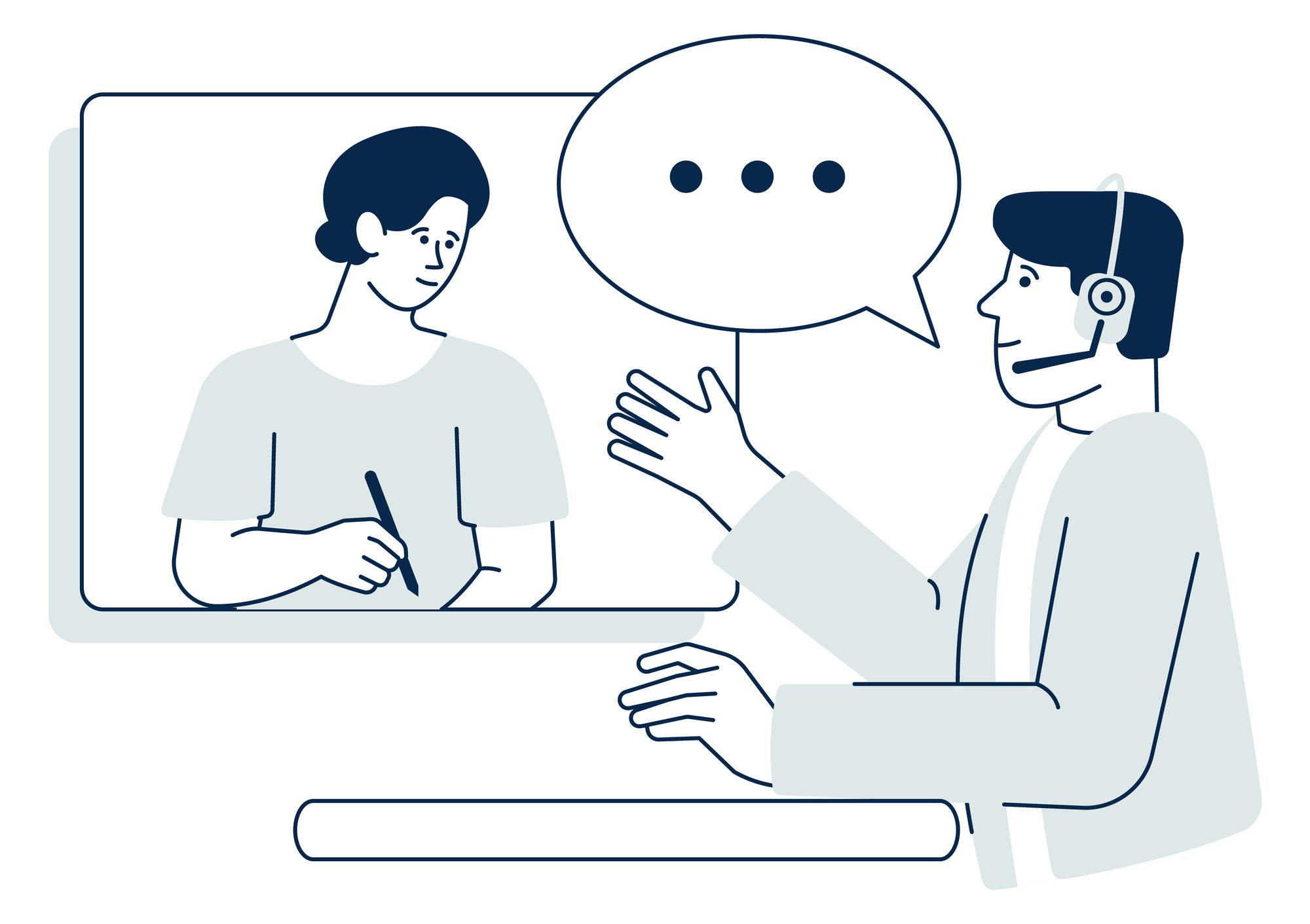 Don't think of support videos as only boosting your brand awareness, but they provide important information about your products to your potential customers.
You can upload your videos and write a good video description on YouTube, giving you a great audience since people generally open YouTube when watching video content.
Besides YouTube, upload support videos to your business websites, applications, & social media to boost user engagement.
#2 Customer Testimonial Video
Customer testimonial videos are the most effective way for businesses to collect and share feedback.
Companies can use a far more reliable appeal to persuade their customers to share their experience with their prospects.
These videos assist businesses in establishing trust and credibility, as well as quickly converting viewers into buyers.
Customer testimonial videos are also an excellent idea or tactic to sell and gain new clients. They persuade current customers to praise your brand and achieve higher trust with viewers.
Testimonial videos help to establish trust and credibility.
It is no secret that the opinions of others influence our purchasing decisions. People believe in one another. According to Nielsen, 92% of consumers trust a brand that was recommended to them by a stranger.
And testimonial videos reinforce that. This video content serves as social proof, supporting people's beliefs about a brand.
Customers agree to show their faces in the video, which helps your brand better convince potential customers and convince them to buy.
#3 Run a Video Hashtag Campaign
Video campaign ideas are an excellent way to raise awareness, gain favorable perceptions, and even gain viral traction.
Hashtag campaigns can also provide an excellent opportunity to generate social testimonials and referrals. You can use a hashtag campaign to ask your target audience what they like best about your products, how they use them, and their success stories.
This is an excellent way to generate positive word of mouth and promote your offerings to a wider audience through loyal users' authentic and trustworthy posts.
You can create a fun and engaging hashtag campaign by challenging your audience to come up with a fun new idea and share it on social media with your hashtag.
You can encourage users to share product ideas, creative ways to use your existing products, or anything else you think will engage your audience and help your brand's video promotion campaign ideas.
#4 User-Generated Video Content
The most effective way to use a hashtag campaign is to collect user-generated video content from your fans through image and video submissions.
You can ask users to share photos or videos of themselves using your products in unusual or creative ways.
This is an excellent way to generate meaningful engagement and tap into your user base to create and share high-quality content that will significantly boost your video promotional efforts.
User-generated video content is far more genuine and, in many cases, far more engaging than traditional branded content.
The more platforms this user-generated content reaches the better it is. It seamlessly integrates with many email software like Active Campaign, MailChimp, Hubspot, and more.
Businesses can post this user-generated video content across multiple marketing channels such as social ads, email campaigns, e-commerce stores, websites, digital screens, and many more.
Reposting user-generated content on social media platforms within brands and businesses is a common theme nowadays and brings brilliant results with video content at the center.
#5 Display YouTube Videos Widget To Website Visitors
Most brands and businesses prioritize keeping their audiences engaged on their websites. As a result, you must showcase engaging content, and there is no better source to do so than YouTube.
As previously stated, because videos are much more descriptive and appealing, embedding a YouTube videos widget on your website is a great way to encourage your visitors to explore your website more, increasing your visitors' dwell time and engagement.
YouTube video creators frequently create video content about brands they like and recommend to their subscribers. They often make videos using specific brands' products and post content about them.
Your loyal brand ambassadors' content reflects your brand advocacy and how satisfied they are with your products. Embedding content on your website in the form of a widget is another excellent way to demonstrate your brand's social proof.
#6 Include Engaging Video Thumbnail
Thumbnails are a great way to get people to click and watch. The more visually appealing they are, the more likely the video will be clicked.
Small details matter the most in video marketing—the background score, the video's faces, the lighting, and so on. As a result, selecting the right video thumbnail is critical to the success of any video content idea.
If your content is compelling and appealing to your target audience, they are more likely to convert. However, the first step toward conversion is to entice them to watch your video, which is accomplished by creating an appealing video thumbnail.
Increasing the interest of your viewers in your content has a direct impact on video conversion.
Thumbnails are mini posters that tell a lot about your video and its content. People can get a quick sense of what your video is about and decide whether or not to watch it.
Because custom thumbnails emote the true essence of your content, always strive for a generic thumbnail.
#7 Host a Podcast/Webinar
Podcasts have provided you with a new way to reach your target audience. People are addicted to podcasts because they are an easy way to absorb information with little effort.
Building a connection through written content differs from visual or audio content. Sure, you could read all the blogs and leave comments about how helpful they were, but that 'connection' is unlikely to exist mostly because you're just reading.
Business people could open up to customers more if a business hosts a webinar or podcast. There would be running jokes and themes, and everything would contribute to a more personal relationship.
Open up to your viewers and listeners and exchange your virtual business cards so you can build a relationship with them, and you'll sell more products in the long run because of how loyal they are to you.
A voice can engage an audience more effectively than words on a page. That voice fosters trust, and trust is ultimately what sells a product or service.
#8 Send a Thank You Video Message
Video can assist you in humanizing your communication, particularly with a potential client. Make your online thank you message a video to personalize it fully!
More people are likely to respond to you and remember your message if you can think of creative ways to say thank you in a video that fully showcases your personality and brand image.
People prefer to communicate with other people rather than computers. You can remind the person you're talking to that there's a real person on the other end of the line and that you genuinely value their time and needs by sending a thank you video message after a meeting or even at the end of an email exchange.
All the major organizations have one thing they all have in common: they make the viewer want to learn more about the organization. A good thank you video message expresses gratitude; a great one serves as the starting point for establishing a long-term relationship between the company and the customer.
#9 Make How-To Videos
Because the video shows you exactly how to do it, videos are an especially compelling way to learn how to do something online. Most customers would rather watch a marketing video than see a video advertisement.
How-to queries are extremely popular. Consider your life for a moment, and then reconsider my question at the start of this blog post. They may also provide an excellent opportunity for brands to showcase their wares.
72% of people prefer to learn about a product or service through explainer video content, according to WyzOwl's 2018 Video Marketing Statistics Report.
The number of platforms where video marketing can be seen is increasing. While YouTube and Vimeo were once the primary sources of video content, consumers now use social media such as Facebook and Instagram to learn about brands and products.
#10 Give the Audience A Glimpse of Your Office Culture
A boosted brand-customer relationship is something that every business looks to achieve. Generally, a strong bond or relationship is also created when two sides are well-known.
You can kickstart a fruitful relationship with your customers by showing your office culture and how things turn out while serving the customers.
Behind-the-scenes videos are a great way to showcase how fun and free-flowing your office culture is, which would help your customers bond personally with your company.
You can cast birthday celebrations, holiday celebrations, anniversary celebrations, sports tournament pictures, and much more to engage your customers.
FAQs
Q. What is the best video marketing strategy?
Marketing strategies targeting a specific audience focused on key benefits based on the audience's point of view and interests and delivered at an appropriate time and platform - when the audience is most likely to be attentive to and interested in the message being delivered - are the most effective.
Q. What is an example of video marketing?
Bulb, the UK's fastest-growing energy supplier, successfully disrupted a highly-established, mature market since its inception just a few years ago.
The bulb uses video throughout the user journey to build a true sense of a vibrant, holistic brand - with a purpose and a soul.
Their marketing includes creative, eye-catching video ads, instructional 'how-to' content, powerful, emotive video testimonials, and employer branding content.
Q. How Do I Create a Video Marketing Strategy?
Depending on the channels you use to launch your video campaigns, you'll need to ensure that your videos are optimized to get the most engagement.
This means keeping it short, uploading videos directly to the channel, and adding captions to Instagram, and Facebook.
For YouTube, this means waiting two weeks after your video goes live before making changes or refining your target audience.
And optimizing videos for Twitter requires striking a balance between fine-tuned targeting - from interest to keywords to the device - and not over-targeting to track which campaign is performing the best easily.
Q. Why use video content?
Our brain prefers video because it is wired to remember visual information better than text. According to studies, when a message is watched, the average viewer remembers 95% of it, whereas reading only 10%.
Another advantage of video content ideas is their ability to incorporate all other types of content. Text, music, photographs, links, and even podcasts can all be included in a video idea.
Q. What are the video marketing ideas for small businesses?
For a small business, your video marketing depends on the business segment you are dealing in. For example, in the case of a B2B business LinkedIn would be an appropriate choice, while for a D2C or B2C business other platforms like Facebook, Instagram, Twitter, and TikTok are ideal.
While the above-mentioned platforms are good channels, YouTube is a video-centric platform that is available for all business segments and works wonders if you optimize your videos well.
Q. How can I promote my marketing video?
There are 3 major video-centric platforms, Vimeo, YouTube, and TikTok. Other than that you can also upload videos on your website to promote them further and reach a wider audience.
Q. What are the video marketing ideas for real estate agents/realtors?
For real estate agents/realtors, we have seen many of them using Vlogs as a part of their video marketing. They make videos with their clients and flaunt the localities and luxurious houses they deal with. Another good option is to use your agency website by embedding relevant videos from social media platforms.
Q. Are there any promotional video ideas for schools?
For educational institutions like schools, the best way to market your videos is through signage. You can put up video signage in corridors, reception, entrances, etc. moreover, you can also display these promotional videos at your school events. Apart from this, you can also embed videos on the school website made by your students.