Yesterday, while watching television I came across an advertisement that was a hit among us kids in the '90s and suddenly, without any prior warnings, I was flooded with countless memories of my childhood. As I sat down wondering about the good old days, I reckoned that videos aren't just advertisements made to sell products but are stories, created to stay with and uplift us in tough times.
That is how powerful videos are!
Videos with a compelling Storyline hit consumers right in the heart and  ignite within them a yearning to associate with the concerned brand, and be loyal to it forever. They revolutionize the way brands interact with their consumers, transforming even the dullest of write-ups into the most thrilling scripts. However, with videos becoming a major link between creators and consumers, companies are having a hard time in storing large numbers of massive video files.
Then how do organizations around the world manage to store these files without ever hurting the bandwidth?
Video content management system is your answer!
Video content management system gives organizations a smooth & hassle-free experience with managing video files, and securing them from any kind of unauthorized access. When supported with the best cloud technology, Video CMS has the  potential to store & deliver massive video files quickly and on time.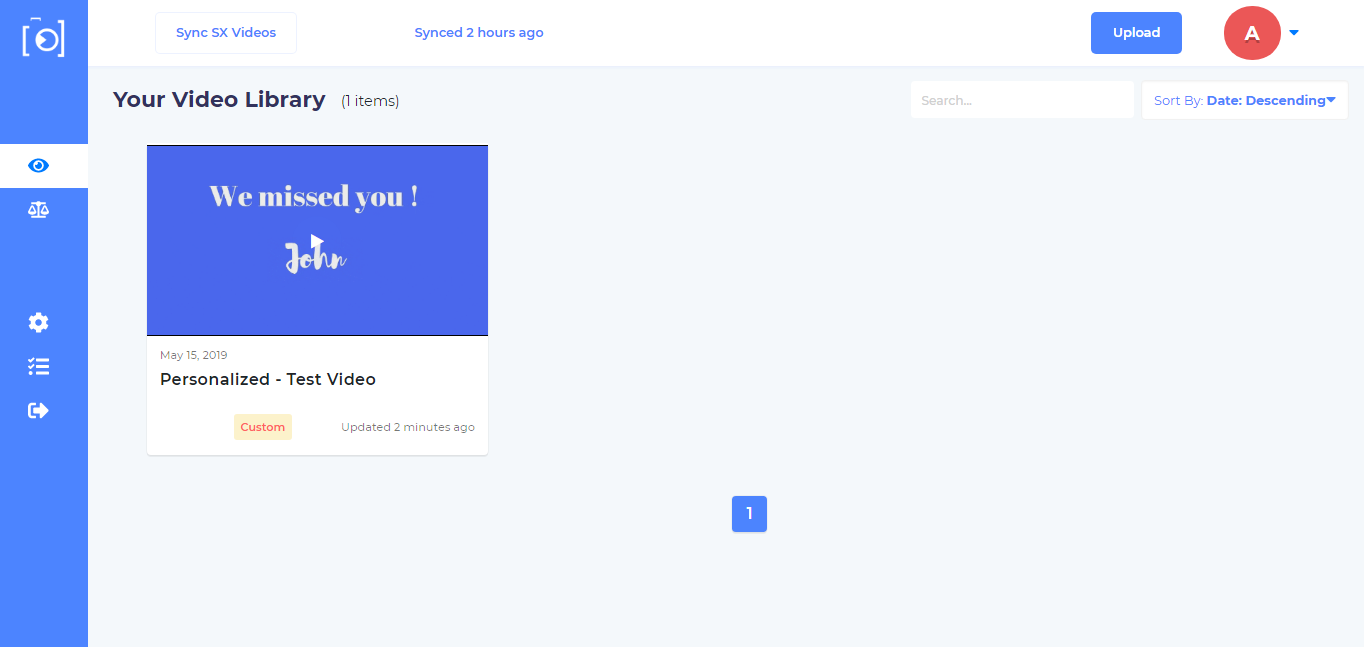 Videos aren't a mindless compilation of random pictures stacked one on the top of another- they are in fact a well-synchronized relay of creative themes, directions, and Storylines. More and more organizations have begun to introduce their products or services through videos these days, customizing each file as per the taste of the client. With the rise of personal brands, the need to store, edit and deliver large numbers of massive video files have risen too.    
How does a Video CMS help here?
The best video content management provides you with ample space and technology to organize your videos and deliver them in top quality, in good time.
Here are a few major benefits of incorporating video content management system in your business:
Take care of all the large High Definition files with Video CMS
As we all know that video files are much bigger in size than those of your regular word docs and spreadsheets. Here, throwing in a little detail to give you a clear perspective on how and why CMS comes handy in dealing with all kinds of video files- The maximum default data that share-point could provide at a time is about 50 MB, which even at its very best is not enough for storing a one-minute video shot on iPhone. If that is that, imagine how much more space would you need to support all those video files that you have been working on to impress ??? Basically, the idea of having a video CMS in place is to never compromise on the quality of your content!    
Looking through the content of videos
While using ordinary content management systems you need to search for video files' names or manually enter meta-descriptions in order to pin down a certain video in your storage. However, with Video content management systems in action, you can simply get to the video with the help of a word, spoken or displayed on screen. Which means, all you got to do to return to major pain points in a presentation is to look for the word in the video. No back and forth games!
Compatibility with Devices
People like to keep in touch with technology at all the times and to have different devices in their pockets for different functionalities, needs and moods. Be them mobile phones or kindles, or laptops, people use different devices to have an all round experience of the products & services they consume. If you don't have a good video CMS installed, your videos will be hosted but not optimized, leaving consumers struggling with the interface. A strong video content management system however optimizes your videos, making them user-friendly for all screen types.
How to tell if the one you already have in place is as good a video CMS as its providers suggest it is?
1. Capture a perfect Video with your CMS
Make your video presentations more professional with the help of video capture feature that lets you record video from a variety of video devices and blend them in together the right way. If you are privileged enough to be using a premium or an advanced version of the same software you can even synchronize slides from PowerPoint or Keynote to the video, making it more impactful.
2. Video editing and Customization
Apart from editing new content, video CMS also does help in managing it the right way. The best video CMS allows you to trim, combine and mix videos as per your taste. It even lets you rework the metadata and the video transcripts, saving you from those big last minute blunders.
3. Batch and programmatic uploading
As the name suggests Batch and programmatic uploading lets users upload recordings in huge batches to the video content management system with the help of web-based user interfaces, developer APIs, or Watch folders.
4. Automatic trans-coding
Video CMS transcodes one type of file into another. Many a time files are saved in a single format only and when you try accessing the same over different devices, your video experience messes up entirely. However a good video CMS can save the day by automatically transcoding files, optimizing them for all different devices.
A Video CMS has the the analytics feature which enables users to track the video which they are uploading on the CMS and sharing. Average watch time, engagement rate, video performance, competition analysis are some of the key insights from the analytics feature of a Video CMS
Video marketing is the future of all things technology!
It is becoming one of the choicest tools for marketers to promote Brand, expand and carve up their identities. With companies relying on videos to influence & engage their target audience, managing, storing and, sharing videos has become more important than ever. And, that is when a Video CMS comes to action.
StoryXpress is soon going to launch its own hosting and analytics platform for a seamless video CMS and marketing experience. Stay tuned for the updates.
What do you guys think about a video CMS? Do write us.