A good video content management system allows you to host all your videos, no matter how many, in one place and distribute them around. On your website, in email, across social media platforms......... EVERYWHERE!
A good video host delivers its customers buffer-free videos, alongside a powerful & accurate analytics platform; for storing, managing, sharing and analyzing videos.
Empowered with the analytics mechanism, you can compare video-engagements over tables, charts and graphs, to drive more conversions.  
From Engagement Graphs to Click Through Rates, The StoryXpress Video Hosting & Analytics Platform give you a detailed and in-depth analysis of your video performance
Here are a few features of the platform that Stand Out
1. Video Hosting with 99.9% uptime
Relying on StoryXpress for your hosting needs makes sure that you are up & live at all the times, and that your videos keep uploading and delivering their impact, swiftly and effortlessly. StoryXpress can be the perfect home for all your video content.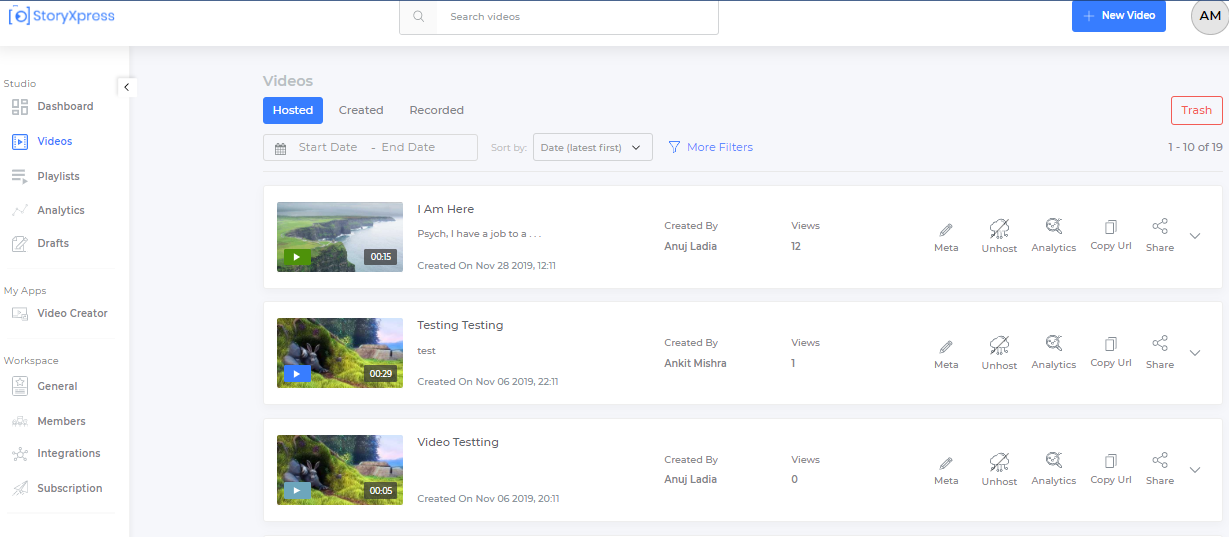 2. Custom Video Player
Take full control of your video player aesthetics. Upload and customize as per your Brand guidelines or your individual taste. Use StoryXpress Custom video player to maintain a uniform viewing experience across various devices.
-) Give the video player the feel of your Brand by assigning your brand color to its skin.
-) A thumbnail of your choice will help grab more eyeballs.
-) Add a "Call-to-action" button anywhere in the video to drive a desired action.
-) Add a form anywhere within the video to capture Prospects' information.      Such as their name, email id etc.  

3. Effortless Distribution
Reach out to a larger audience using our seamless embedding and sharing options. Make impactful videos and deliver them with ease over multiple channels, including your website, email, and various social media platforms. All you have to do is embed the link wherever you want to share the video and do the needful with a click.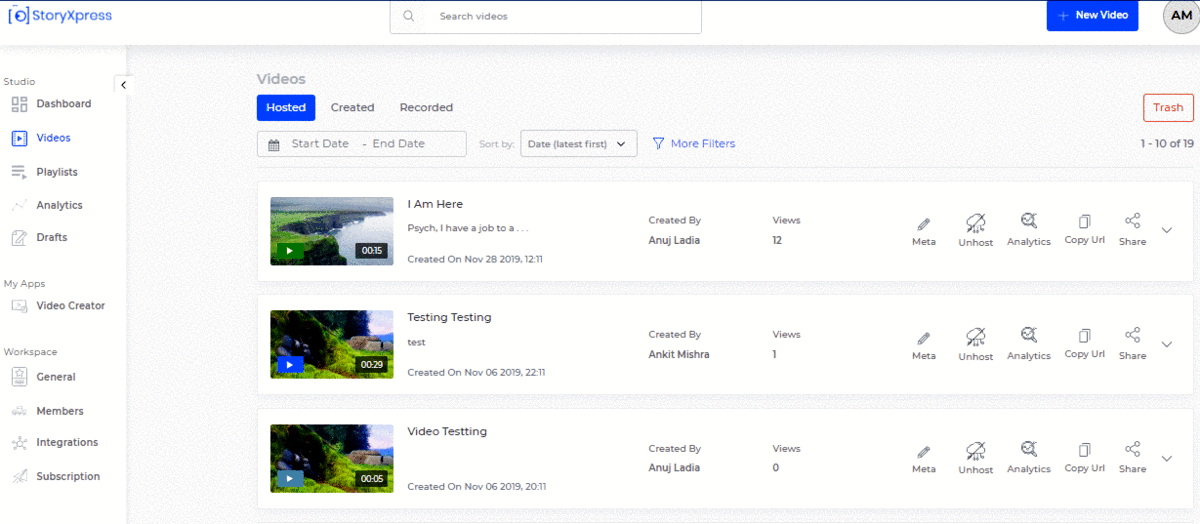 4. Market-Leading Analytics Engine
Our proprietary real-time online video analytics tool strengthens your data-driven video marketing campaigns by providing you comprehensive insight at both macro and micro levels. You can use this information to leverage growth and for better ROI.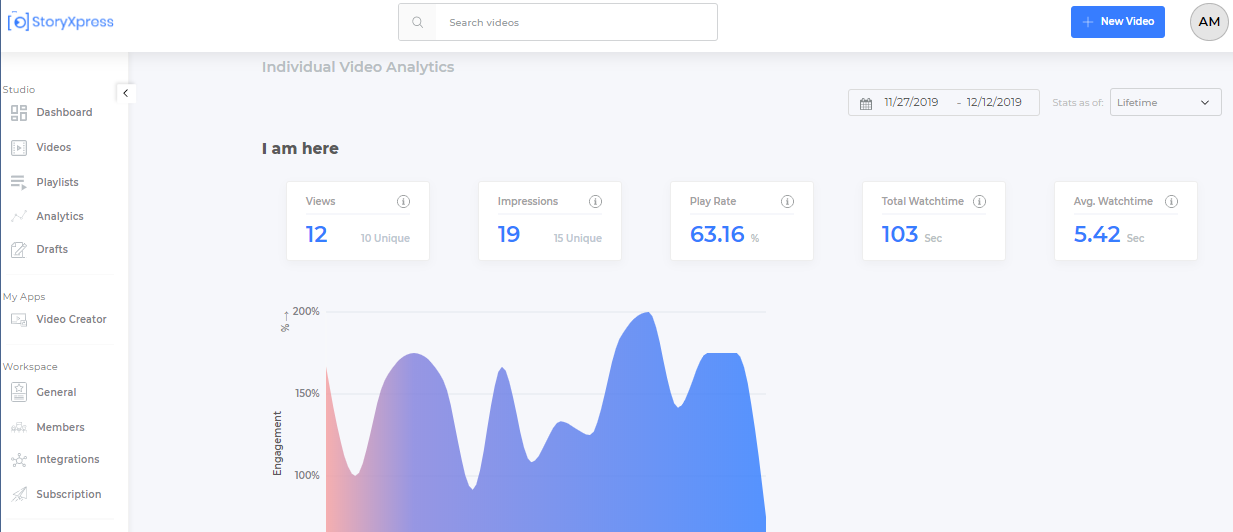 The StoryXpress analytics comes loaded with the Video heat maps, which helps break down consumers' viewing habits, giving you insights into your customers preferences and helping you figure out, which parts of a video the viewer watched, skipped, and re-watched.
Here is everything that you need to know about our analytics platform:
How many viewers are your video getting. (including unique views)  
Which parts of a video are being watched repeatedly.
Engagement per second throughout a video.
Add a CTA to your video and see how many times the link has been opened. (Click through rate)
Capture emails or any other important information through the form.
Average watchtime for each video.
Engagement peaks & drops in a video, to understand which frames are performing great and which ones need improvement.
Information about Viewers' Browsers and Operating Systems.  
A Vibrant Sneak Peak into our Analytics Platform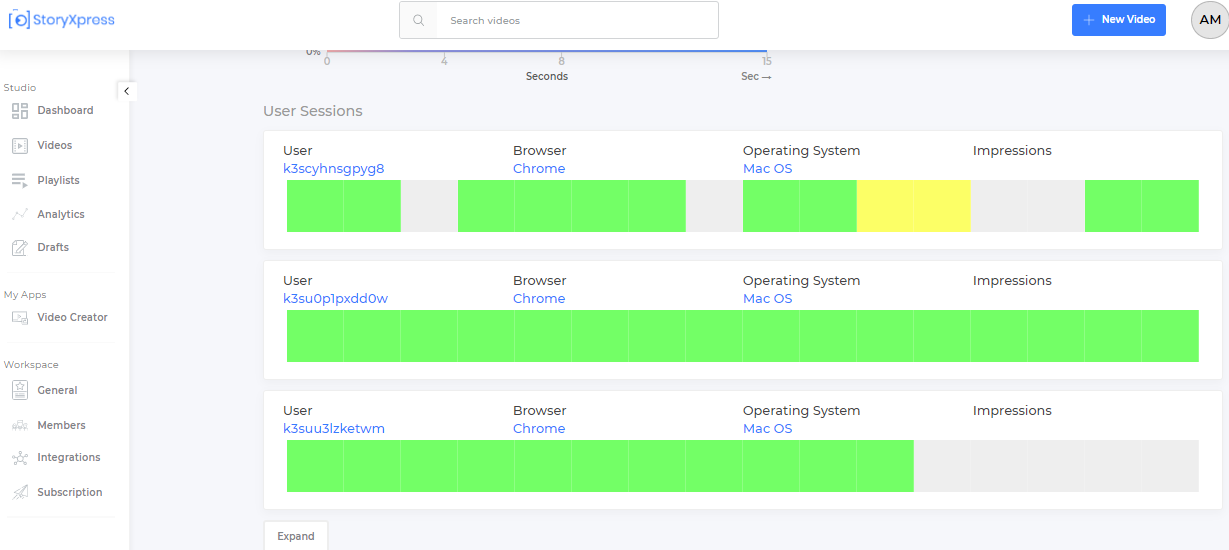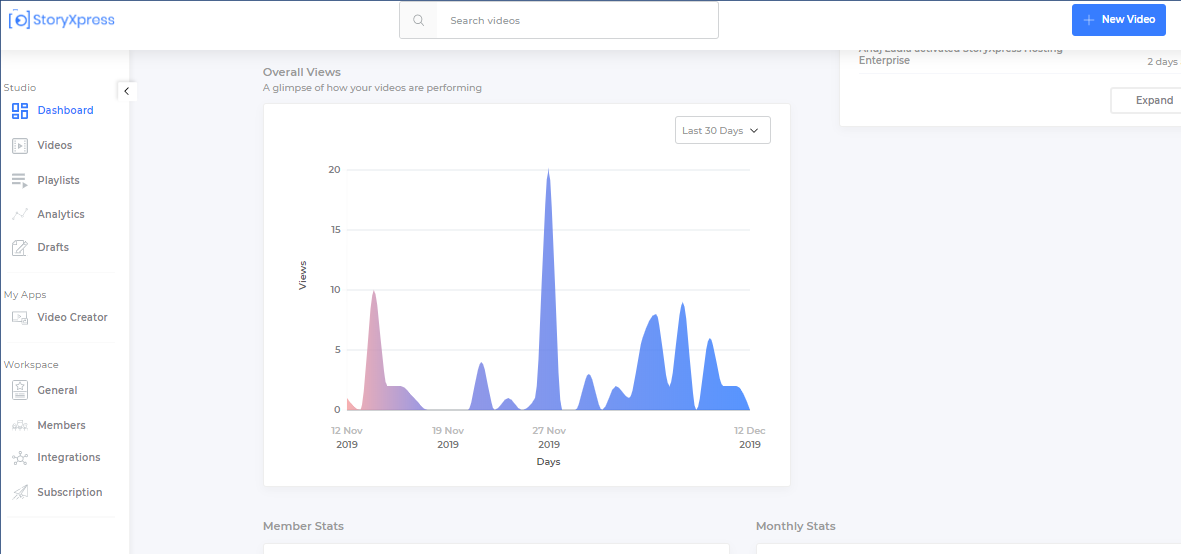 This, and so much more...
Wrapping up
Video creation is incomplete without a complete platform that offers you wide-range of options to host as well as analyze the performance of your videos. With StoryXpress, a full-stack video marketing platform, you can create videos, host videos, share videos and analyze Video-engagement. All in one place!  One platform to fulfill all your video needs.