So long door-to-door sales and boring, stale marketing messages — video prospecting is the new and improved method in town.
From putting a face to a name to removing barriers to entry, video prospecting can humanize your sales approach like nothing else can.
If you're ready to discover more about what video prospecting is, why it matters, and how to integrate it into your sales process, stick around for an article packed with tips and examples.  
Let's get started!
What is video prospecting?
Video prospecting is just like traditional sales prospecting but with the infusion of video.
Instead of reaching a lead with a text-based email or ad, you'd use a welcome video or video-based ad to capture their attention and share your product or service's value.  
For example, if you're on social media, you see video ads all the time. You might also receive a video message or video email if you respond to the ad and request more information.
You can use video when catering to the entire buyer's journey or during specific touchpoints, such as during the awareness stage, the consideration stage, and the evaluation stage.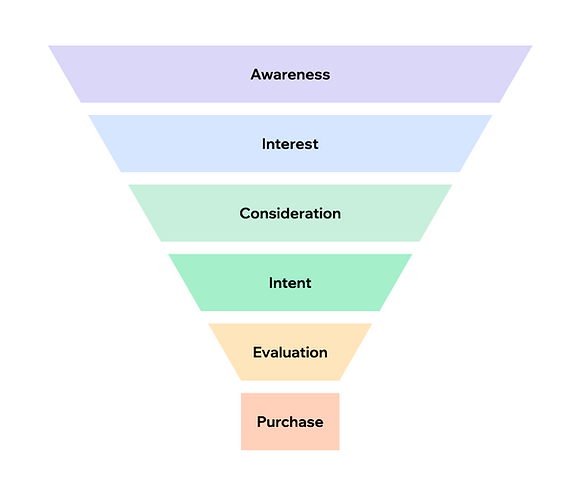 Whichever use cases you decide on, be intentional and strategic.
Use the following checklist to help you decide when to use video:
Could a video help prospects in this stage better understand our product or service? Or would a different asset, such as a comparison chart work better?
Could using video help our leads feel more connected to our brand?
Could a video help the prospect feel more supported during this stage?
Could a video help nudge the lead closer to conversion during this stage?
If you answered yes to three or more of the questions ‌above, consider integrating video during that stage of the funnel. When in doubt, send a survey or questionnaire to see what your target audience has to say on the subject!
Why does video prospecting matter?
Reps use video prospecting to add a personalized, interactive approach to their sales processes.
From sharing a touching brand story to facilitating a product demo to reviewing onboarding procedures, videos help sales reps build meaningful connections, conversations, and conversions.
For instance, with StoryXpress, reps can engage leads with video emails directly from within Gmail to establish a human connection and start the process of earning trust.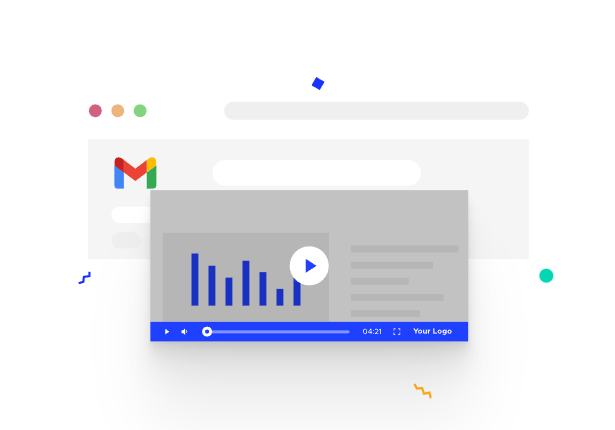 A simple addition to an outreach email like this can help you distinguish yourself from the competition and encourage a reduced sales cycle.
Now, imagine the power of video when you integrate it into other sales channels, too, such as social media, lead-generation campaigns, and any other lead-nurturing platform you use.
This elevates your brand from being a mere business name to one that reflects real people with a deep passion for helping their customers win.
Quick tips to keep in mind to succeed with video prospecting
Now that we've covered the basics, let's take a look at some best practices to keep in mind when using video for prospecting.
Score your leads
Consider using a lead scoring model to help determine which leads are the most promising before sending over a video.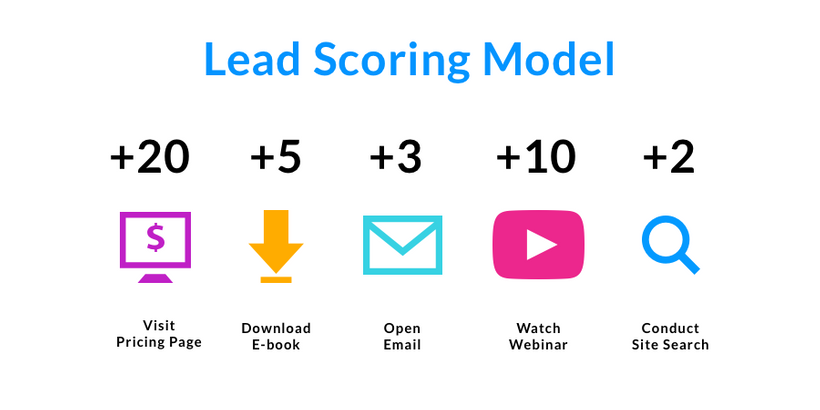 By identifying which leads are more likely to convert, you can tailor your video prospecting efforts to those who are most interested in your product or service.
This is crucial to saving time and resources as it helps you avoid targeting uninterested or low-value leads.
A lead scoring model can also help you determine which types of videos scored leads are more likely to resonate with, allowing you to create more effective and engaging videos.
You might have qualified leads across a few audience segments. Since each segment has its own individual needs and pain points, you can personalize your videos to adapt to each group.
For example, qualified project management SaaS leads who have problems setting up workflows would benefit from videos that focus on helping them learn how to create efficient processes using your project management system.
On the other hand, qualified project management SaaS leads who have problems building project timelines would derive value from videos that help them learn how to craft project milestones and schedules, step by step.
Plan your videos
Put your creator hat on and map out your video before recording.
Write out your introduction, main script, and outro.
Include calls to action if you have any, and don't forget to touch on points that can help you reduce objections. You might also want to jot down any resources or tools you'll be highlighting in your video so you don't forget when you start recording.
Use a script
Plan out what you're going to say and rehearse it a few times.
Use the voice recording app on your phone to practice reciting your script. Listen to your voice each time and refine your script and tone until you've got a final plan you're happy with.  
Write out the final version and recite it as naturally as possible when recording your video.
Ensure proper lighting and setting
Film in a professional setting, such as in an office or meeting room.
Ensure you're properly lit throughout the entirety of the video.
When possible, stick to using natural window light or use a ring light. Eliminate all distractions, such as messy backgrounds, pop-ups, and on-screen filters.
Use cloud-based video software for businesses
Film your videos in a pinch and easily include them in your sales process by using our cloud-based video platform for businesses.
With StoryXpress, you can record no-watermark videos for free. You can also record tutorials, walk-throughs, and training videos for your prospects, customers, teams, and anyone you engage with.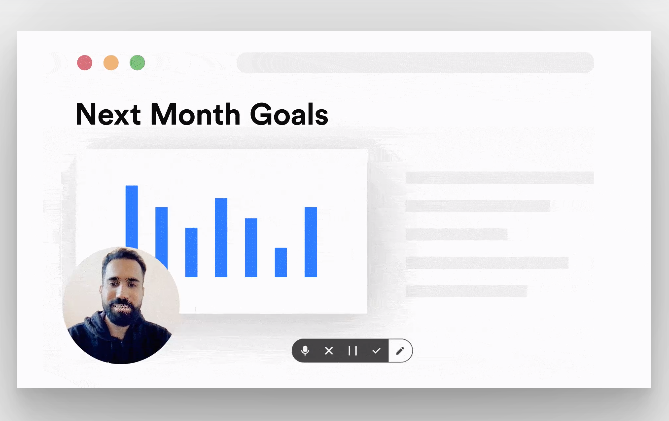 More on how you can use StoryXpress in a bit.
Save time with AI tools
Create meaningful and effective communication with prospects without sacrificing valuable company time by using AI tools.
For instance, using text-to-speech technology can save ample time and resources for video creators.
Instead of hiring a professional voice actor or spending hours recording and editing voiceovers, text-to-speech technology can quickly and easily generate high-quality voiceovers that match the tone and style of your video.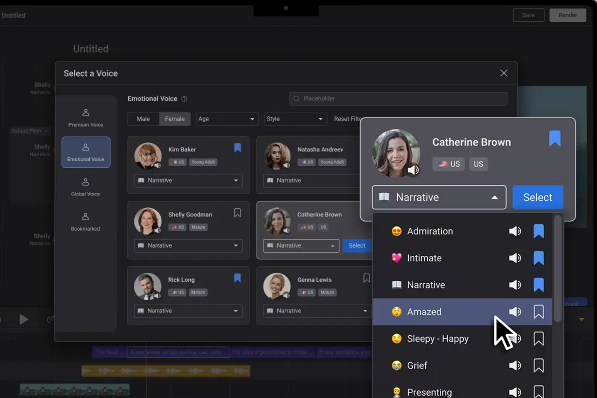 You can also use AI tools to brainstorm video ideas, save time writing scripts, and automatically create videos from your scripts.
How to apply video prospecting in your sales process
Without further ado, let's dig into more ways you can apply video prospecting throughout the sales process.
Cold prospecting or connecting with inbound leads for the first time
Whether you use a lead generation service to get your hands on aligned prospects or you funnel leads yourself, you can use video to connect with prospects for the first time.
For instance, with StoryXpress, you can introduce yourself with face-only camera mode to shine the focus on your message and give an identity to your initial sales emails.
You can also create a brief walk-through video to "show not tell" what your product or service is really about, complete with annotations to reinforce and help viewers digest your main points.
Invitation to meet or book a demo
Invite your warm leads to meet via video or book a demo with you.
With StoryXpress, you can share meeting invitation videos with your connections and followers on LinkedIn and Twitter using shareable links. You can also access videos within the CRM your team uses and share them in just one click.
The best part? You can add buttons, and forms to collect contact information or trigger an action, such as scheduling a call or meeting — right there within the video.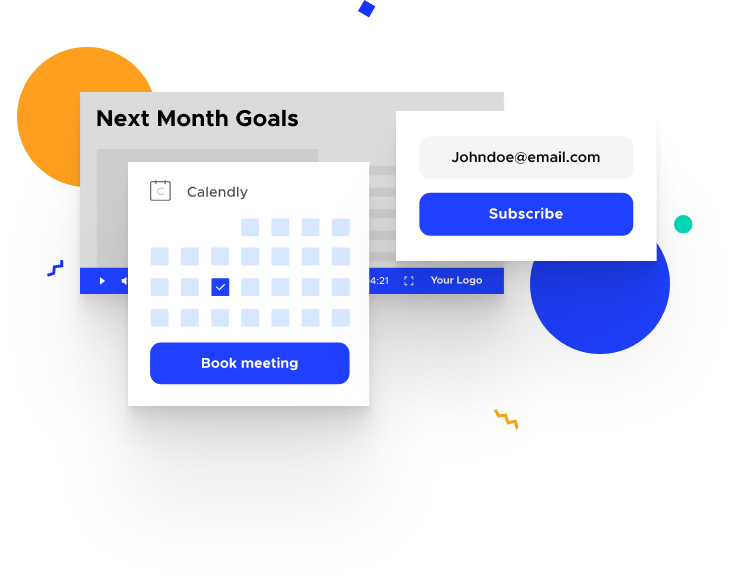 You can also get notified anytime someone watches your videos so you can track analytics, follow up at the right time, and improve your sales outreach message based on the insights you collect.
Meeting reminders and resources
Shoot a brief, friendly video reminding prospects that their scheduled meetings or demos with you are coming up soon.
Include helpful resources, such as bite-sized informational videos and other resources they can skim through before the sales meeting starts.
For instance, if you're in retail banking sales and you specialize in student loans, consider sending over a comprehensive look at the financial aid options your prospects have and include the solution you offer as one of their options.
Here's an example to demonstrate what we mean: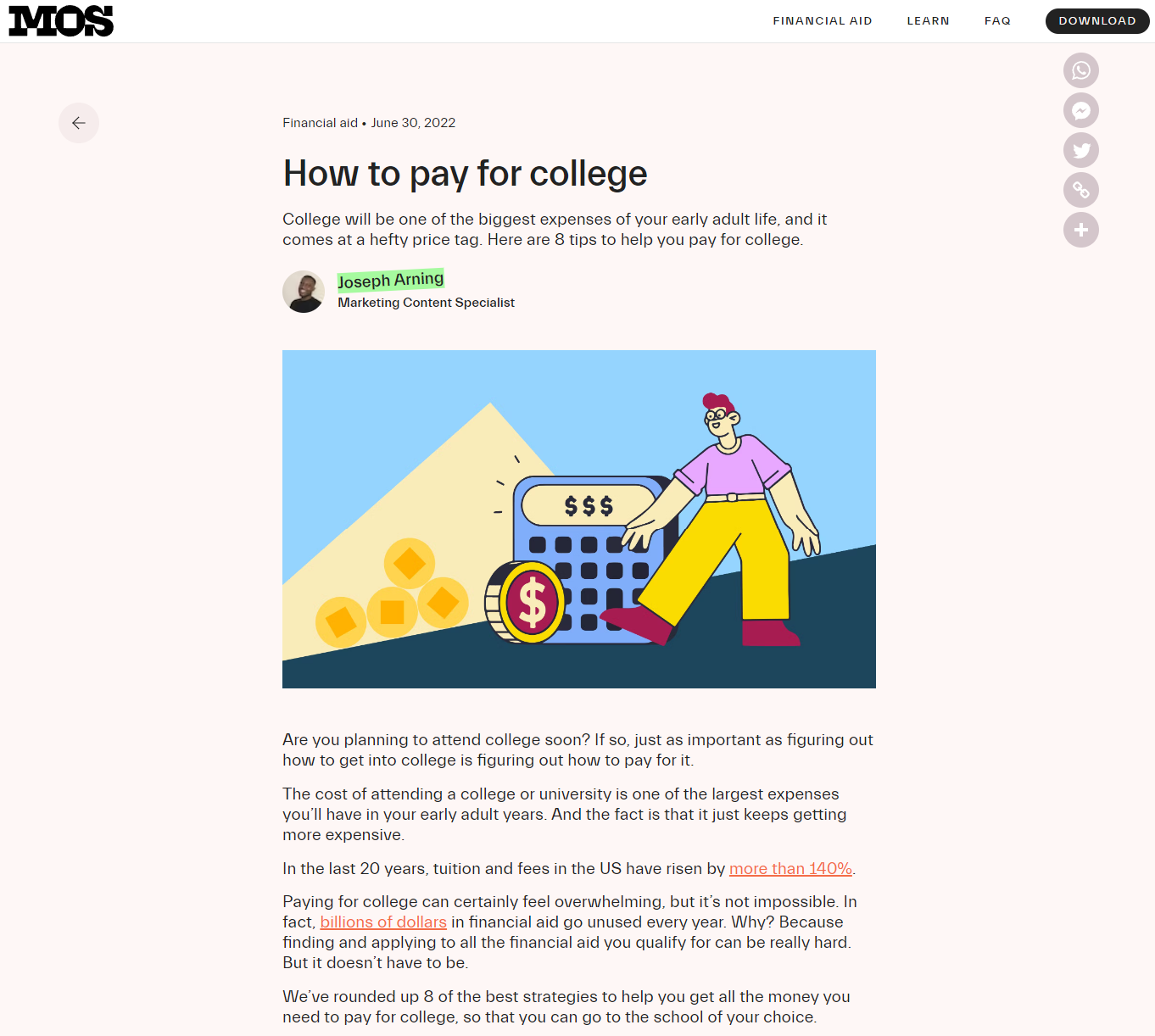 Helpful guides like the one shown above can help prospects get a full understanding of the options available to them — putting the purchasing power back in their hands, where it belongs.
You might also consider sending over a quick list of helpful links that point to other resources on your website.
For instance, you might include a link to your blog, Help Center, Knowledge Base, and case studies so prospects can conduct thorough research before the meeting or demo begins.
Facilitating meetings and demos
Use video to facilitate meetings and walk prospects through how your product or service works.
You can provide a hands-on demo, play short video clips to help explain things more concisely, or play a quick info video and then answer questions after the video ends.
Or record a short video to remind prospects that they missed a meeting and encourage them to rebook.
Meeting and demo follow-ups
Record a meeting recap video or demo follow-up video to check in with the leads you recently met with.
Briefly describe what you covered during the scheduled call and a call to action on how to move forward.
With StoryXpress, you can also record sales reports and meeting summaries to share with your team to discuss how to improve your sales process going forward.
Nurturing leads
We have a secret for you: Qualified leads consider multiple solutions to help solve their problems — not just yours.
During the nurturing phase, prospects know how your product or service works, but they're not convinced it's the right choice just yet.
Here's where video can really shine.
To help leads conduct research, consider creating comparison videos that highlight the top pros and cons of using your product or service compared to other similar solutions.
While you want your solution to outshine ‌others, be honest about what you do and don't offer. The last thing you want is to onboard a prospect who assumed your product had a specialty feature that one of your competitors offers, but you don't.  
User-generated content (UGC) videos work excellently for lead nurturing as well. Grounded in social proof and real customer stories, UGC can help prospects who are on the fence about you take the final leap to give you a try.
Here are a few other ways you can nurture leads using video:
Record segmented videos to help prospects with various needs filter through your products — help each audience segment choose the best solution based on their individual pain points
Shoot documentary-style videos that highlight the core benefits of using your product or service
Create product videos that explain hidden gem features your prospects may not have noticed before
Lock arms with influencers and affiliates who serve your market and encourage them to shoot videos to drum up UGC content via contests, giveaways, and engagement stickers
Closing deals
Share detailed video case studies, real customer success story videos, and videos covering frequently asked questions to nudge hot leads closer to conversion.
You can also record a company story video to further share and demonstrate your long-term brand vision (with a strong focus on your customer) and draw on emotion.
This is also a great time to run video ads, retargeting ads, and double-down on UGC campaigns and influencer marketing.
Onboarding
Simplify the entire onboarding process with StoryXpress' playlist feature.
Create mini walk-through videos to show new customers how to get started using your solution, step-by-step.
Include the mini videos in an "onboarding playlist" to reduce barriers to entry and remove the need for constant one-on-one meetings.
Wrap up
And there you have it! Video prospecting in a nutshell.
From initial contact to nurturing to onboarding, you can use video to support leads through all stages of the buyer's journey — or save it for the touchpoints you think fit best.
That's it for now, sales reps.
Here's to your success!