A case study (or three) may be the secret ingredient your video marketing strategy is missing. If the last time you heard 'case study' mentioned was the days you were slaving over your schoolwork, think again! Case studies, particularly when put in the evergreen and easily-accessible form of a video, offer your clients and potential clients a great way to understand the value-added nature of your brand, and build trust too.
Today the StoryXpress team dives in-depth into the world of case study videos, and how to make them work for you.
Wait- What is a Case Study?
In the marketing world, a case study means a detailed analysis of a particular marketing campaign, strategy, or initiative undertaken by a company or organization. You can also effectively use the case study format to illustrate in-depth how a specific product or service you offer gives back tangible value to your customers.
What marketing case studies share in common with the 'boring' style you may remember from academia is the process. You will examine the process, results, and impact of a marketing effort, service, or product in a particular context, often including information about the company or client who benefited, targets to meet, competition, and goals.
Case studies are a fantastic tool to illustrate how a specific approach was successful (or even unsuccessful, if you're smart about presentation), and to draw insights and lessons that can be applied to others. While they were once only used in 'in-house' marketing education, today they can be a valuable addition to your marketing lineup, as well as further consulting and research to help companies offer their clients more.
How Can Video Case Studies Be Used in My Marketing?
Still not sure what we mean? Imagine yourself as the company bringing to life the very best HEPA-certified vacuum on the market. It's new, it's exciting, and it can revolutionize how your clients clean and enjoy their spaces.
Of course, you already have some smart marketing endeavors in place to get this baby launched. You've waxed lyrical about how revolutionary the product is.
You've spent time creating some humanizing behind-the-scenes video to show how strongly you and your team believe in the product. You have glitzy promo media in the bag. You have fantastic user-generated content lined up to show the impact it's had on customers who've already trusted your product….
Hang on a moment!
If you're still not sure how a 'case study' can be leveraged to help you market your brand, perhaps we should redefine it. Video case studies help the eventual viewer understand how something you did impacted the client you did it for.
With specific, tangible details, not marketing abstracts. Useful in-house to improve your services, yes, excellent for research, but also a potential goldmine for the marketer looking to showcase their brand to new people, too.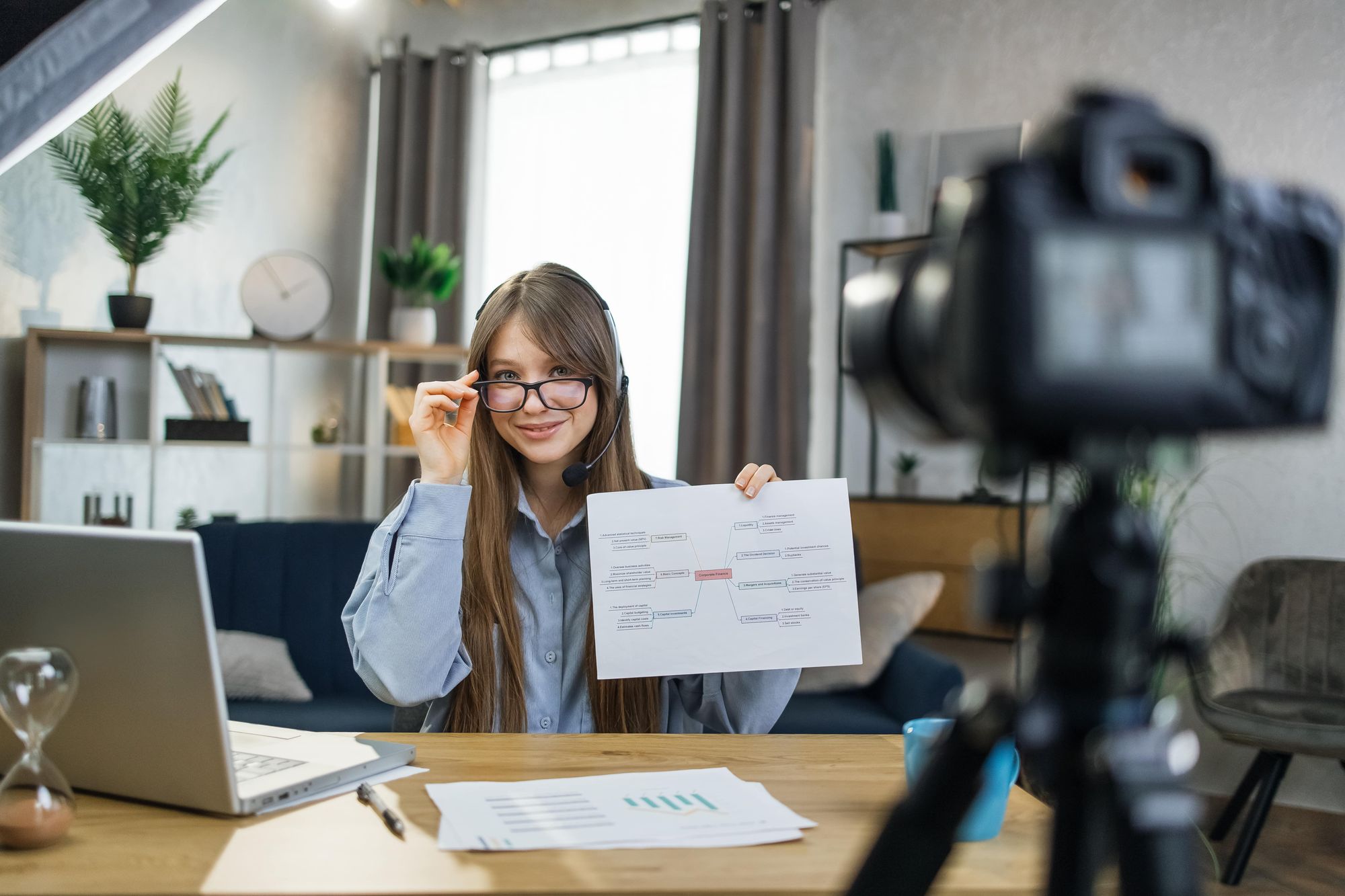 How to Leverage Video Case Studies Effectively
Now imagine your company can also bring to life a real, details-focused 'study' of how your new super-vacuum has enhanced clients' lives. Not merely a few lines of feedback here and there, but an in-depth look at a real-life situation and the very tangible solution you brought to the table.
Let's imagine you sold this product to Johnny and Jane, star-crossed lovers, one of whom has terrible allergies, and the other who has a beloved dog. They desperately want to move in with each other to start their life together, but what are they to do? The dog is a precious and beloved family member, but you also can't pitch up at work red-eyed and dripping every day.
Now imagine that, instead of simply telling your audience how your super-vacuum can help people like Johnny and Jane, you viscerally show them the impact you had on this specific pair, with real stories that will capture emotion and humanize your product as well as showcase its best features and potential.
The StoryXpress team is willing to bet you already care a lot more about the outcome for poor old Johnny and Jane (and Fido, too) than you ever did about a mere cleaning tool, right? And therein lies the marketing magic smart video case studies can bring to your table.
There's three styles of video case study to consider- the long-form narrative, telling the whole story. And the shorter customer testimonial and review. Each will become a cornerstone of your video marketing strategies, so they're worth investing in.
Why Choose Video Case Studies?
Of course, the traditional case study is written, and such readable media will always have a place in your marketing efforts. But the case study and video go hand-in-hand, and a video case study can pack a much more powerful punch.
Video is a powerful marketing tool because it can  communicate a lot of information quickly and effectively, while also engaging viewers emotionally.
Video is highly attention-grabbing, and can capture a viewer's attention quickly. It combines visuals, audio, and storytelling to create an immersive experience that keeps viewers engaged, appealing to all our senses and disseminating a message speedily.
Video can be used to build trust with your audience by showcasing the people involved, as well as your brand's personality, expertise, and values. Seeing real people and hearing their stories creates an immediate emotional connection with your brand.
It's also a great way to explain complex concepts or products in a way that is easy to understand, making it perfect to demonstrate how a product works or showcase its features.
For marketers, video has been shown to increase conversions and sales. People are more likely to make a purchase or take action after watching a video than they are after reading text or looking at images, because of this deep impact.
Video can be easily shared on social media and other platforms, helping to increase engagement and reach. Videos that are entertaining, informative, or emotionally engaging are more likely to be shared.
So by opting for a video case study over other formats, you have the perfect vehicle to draw in your potential audience and help them see and understand the benefits of your products or services in a palatable, entertaining, and easily-digestible format.
Aren't Videos Expensive?
Videos can be one of the most expensive (and time-intensive) content types to generate, but when well-planned and executed, they can also deliver fantastic ROI. While we'd all love to have a Hollywood budget to work with, however, that's simply not the reality. Luckily, there's a lot you can do to bring down your costs.
Planning well will always be your first step. Create a clear video marketing strategy and plan ahead to avoid any last-minute expenses or delays. This can help you identify areas where you can save costs, such as filming in one location or using a smaller crew. We'll look at the right sort of footage for a video case study in a moment.
Ensuring you use the equipment at your disposal smartly helps, too. A good camera, tripod, and lighting equipment can go a long way in creating great videos, even without the fancy bells and whistles.
You may also be able to repurpose existing footage from previous projects, events, or other marketing campaigns to create new videos, helping to save time and money on filming and editing. Chances are you already have great promo footage to use in your case study video, so don't reinvent the wheel needlessly.
While professional editing can be worth every penny, it's also not always needed- especially for 'behind the scenes', personality-driven content like this. There are many affordable video editing software programs available that can help you create professional-looking videos.
Don't forget the StoryXpress suite of tools, available at your fingertips! For example, our screen-grab tool could help you create data-backed visuals.
AI Offers Quicker, More Cost-Effective Case Studies
But what about 'talent'? Well, for starters, in this specific format, real is always best. Why blow your budget on fake actors, when you can get the real Johnny and Jane on-camera to talk about their experience, and your real team to talk about the product?
You can also leverage the powerful abilities of text to video conversion to both speed up production time and reduce your costs substantially. All that's needed is the script for your footage. It is uploaded to the program, and within minutes you'll have realistic artificial humans, easily adaptable to speak compellingly to any demographic or need you have, to narrate the script for you.
You can even easily create multiple versions of the same script, better suited to niche aspects of your audience. The more powerful options on the market even allow you to add value by converting PowerPoint slides and other visual media to incorporate into the narrative.  
If you're looking for a way to make video content faster and more cost-effective to generate, using AI video generators should definitely be on your to-do list.
By being strategic and creative with your video marketing efforts, you can reduce costs while still producing high-quality and effective videos.
What Makes a Successful Case Study Video?
Obviously, the aim of using video case studies in your marketing efforts isn't to drone on like a research scientist and bore the pants off your audience! As with all effective video marketing, you need to create an attention-grabbing, compelling narrative that pulls the viewer in. Here are some components every successful case study video should have:
Think like the customer, not the creator. Answer questions that matter to them, and demonstrate the value of your product or service.
Tell a compelling story that engages the viewer and highlights the key elements of the case study. It should have a clear beginning, middle, and end, and should showcase the challenges, solutions, and outcomes of the case study. Going back to our earlier example, the focus of your new case study video isn't how great your product is, but rather the heart-tugging power of how it could help bring Johnny, Jane, and Fido together for their happily ever after. To your viewers, a vacuum is a vacuum- but a touching story of overcoming difficulties together is what will make people keep watching to learn about yours.
Leverage the power of customer testimonials, where the customer shares their experience and how the product or service helped them to achieve their goals. This helps to build credibility and trust with the audience. Don't tell us about Johnny and Jane- let them speak directly to your audience for added impact.
Show how you solve a specific problem. Your product may do many things well, but use your video case study to hone in on a specific unique selling proposition and elaborate on that. Don't muddy the water with other things unrelated to the core.
Instead of making this all about your product's features, emphasize the benefits it brings to the table.
Include a mix of visuals such as graphics, charts, and animations to help illustrate the key points and make the video more engaging. Appealing to as many 'learning styles' as possible is always smart.
Use stats, figures, and data to back up your claims. For all we are trying to appeal to the watcher, you don't want to be making false claims, and you want to be able to demonstrate exactly what your unique selling propositions bring to the table.
The messaging in a case study video should be clear and concise. It should highlight the key benefits and outcomes of the product or service, and how it can help the viewer solve their challenges. Don't waffle- make the facts work for you.
Of course, your video should be well-produced with high-quality visuals and audio. A successful case study video should also include a clear call to action , such as visiting your website, signing up for a free trial, or contacting your company for more information.
Where Can I Use My Video?
Now you have this powerful marketing tool in the bag, what can you do with it? Rather ask yourself what you can't, because the potential for your new case study is huge. Of course, it should make it to your website and socials, but can also be easily added to marketing emails, sales pitches, presentations , and digital ad campaigns.
With the power of video case studies at your fingertips, and StoryXpress to power up your creation game, you can take your video marketing to a whole new level- and reap the returns for your hard work, too.