What are the top sales tools that you and your team use?
Sales more often than not, is tricky and hectic.
At times, you close deals like a pro, while at times you have no idea how you'd meet your monthly targets.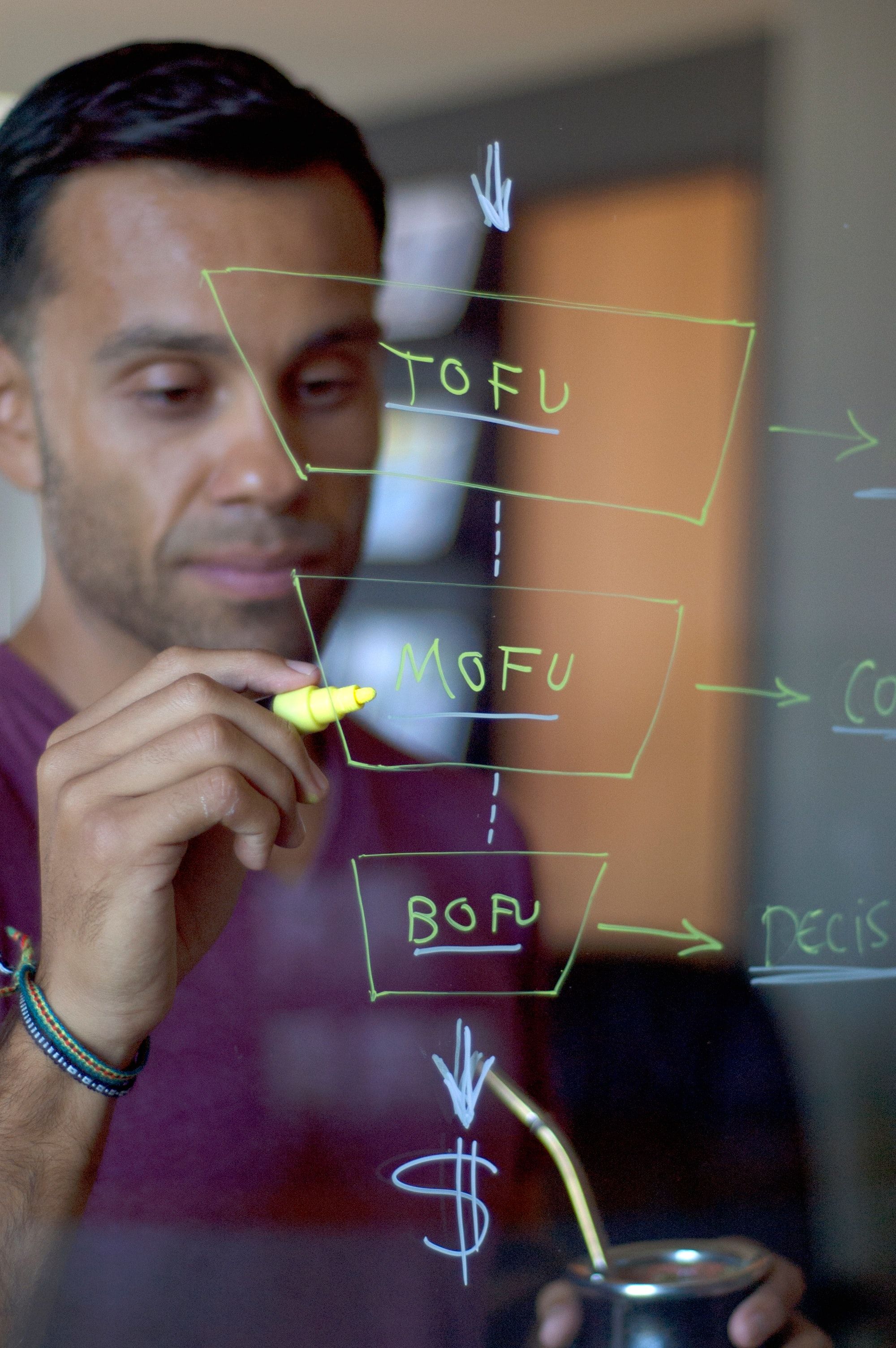 At a given time, you may be sending follow-up emails like crazy, while the next moment you may be bombarded with exploratory queries.
With so much uncertainty and workload in a typical sales job, it always helps to be well prepared for what may come.
No matter if you are a junior sales executive in a startup or the Head of Sales in an MNC, having the right tools always helps.
And when we say sales tools, we don't just mean the CRM.
Be it marketing, sales or operations, if the team doesn't have access to the right tools, they can't perform to the best of their potential.
This blog post is all about the best sales tools in 2023 that you and your team must have access to.
We shall look beyond CRMs and see what are the top ten must-have sales tools for global sales teams in 2023.
Let's jump right into it!
A Tool for Tracking Emails
Being a sales professional, it goes without saying that a significant chunk of your time goes into sending and receiving emails.
You may have to send a lot of emails to cold leads, follow-up emails to warm leads and emails to nurture the leads you are already in touch with.
Amongst all of this, it's important to see how exactly your emails are performing and what you lack.
For instance, you may have to A/B test a certain subject line for cold emails. What do you do in such a scenario?
Here is where an email tracking tool steps in.
MailTrack
An email tracking tool such as MailTrack comes in handy when you want to check how your prospects are responding to your efforts or even just verify email addresses for validity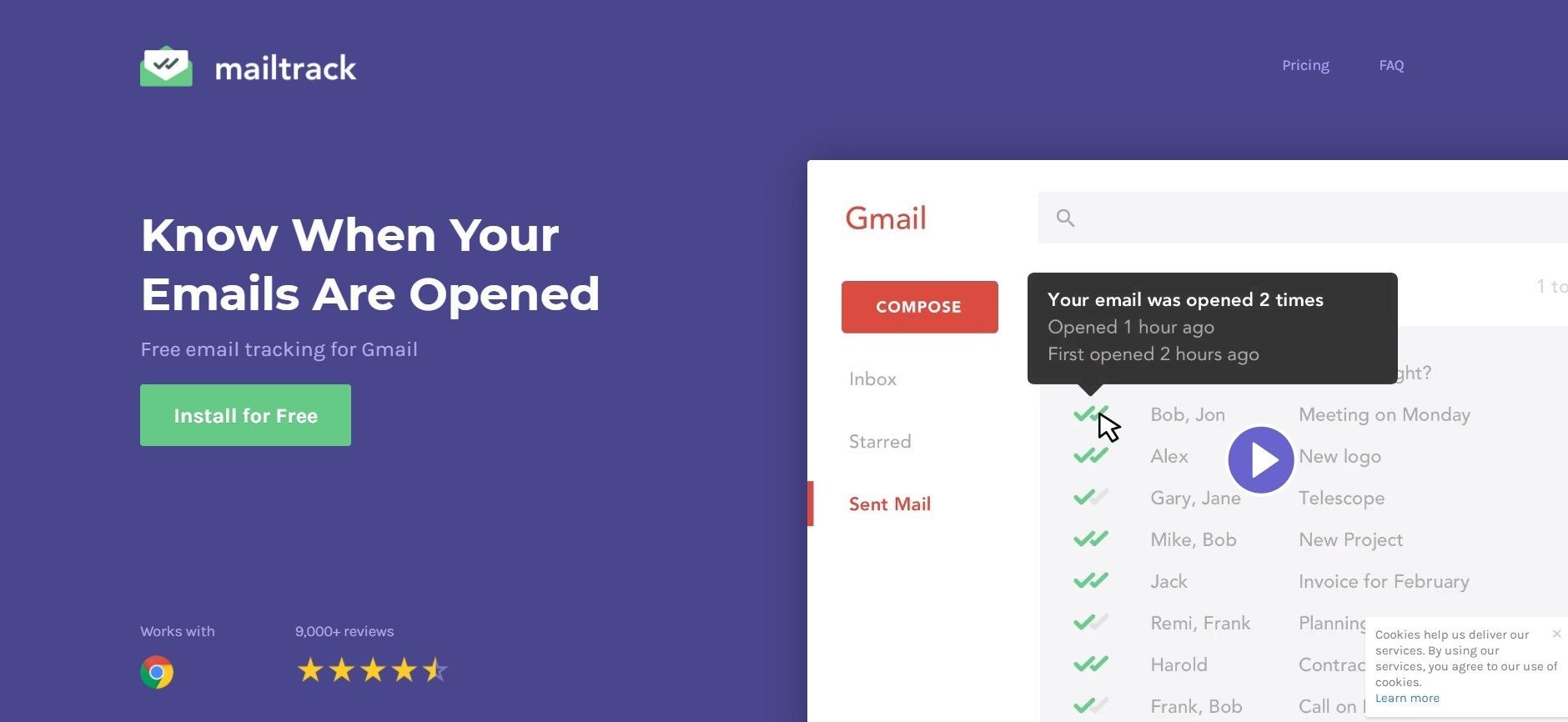 After all, what's the fun of sending emails one after another if the prospects are not even opening them?
Tools such as MailTrack help you know exactly when your emails are opened.
Not just that, you can even figure out exactly how many times the prospect opened your email and get real-time notification pop-ups when your emails are opened.
Click here to know more about MailTrack.
Remote Communication and Project Management Tool
With teams all over the world going remote, a remote communication and project management tool becomes indispensable.
There are a lot of great tools available for remote communication such as Slack and Skype.
And, there are tools that let you stay on top of your projects and sales activities such as Asana, Trello and ClickUp.
And, there are tools that let you stay on top of your projects and sales activities such as Teamwork, Asana, Trello and ClickUp.
However, if you want to save your team from getting lost in an ocean of applications and avoid the loss of productivity, you can try Basecamp.
Basecamp
Basecamp is one of the best project management cum internal communication tools for remote teams across the globe.
This all-in-one toolkit for working remotely lets you organize your and your team's to-dos in a nice manner and never lets you miss an update again.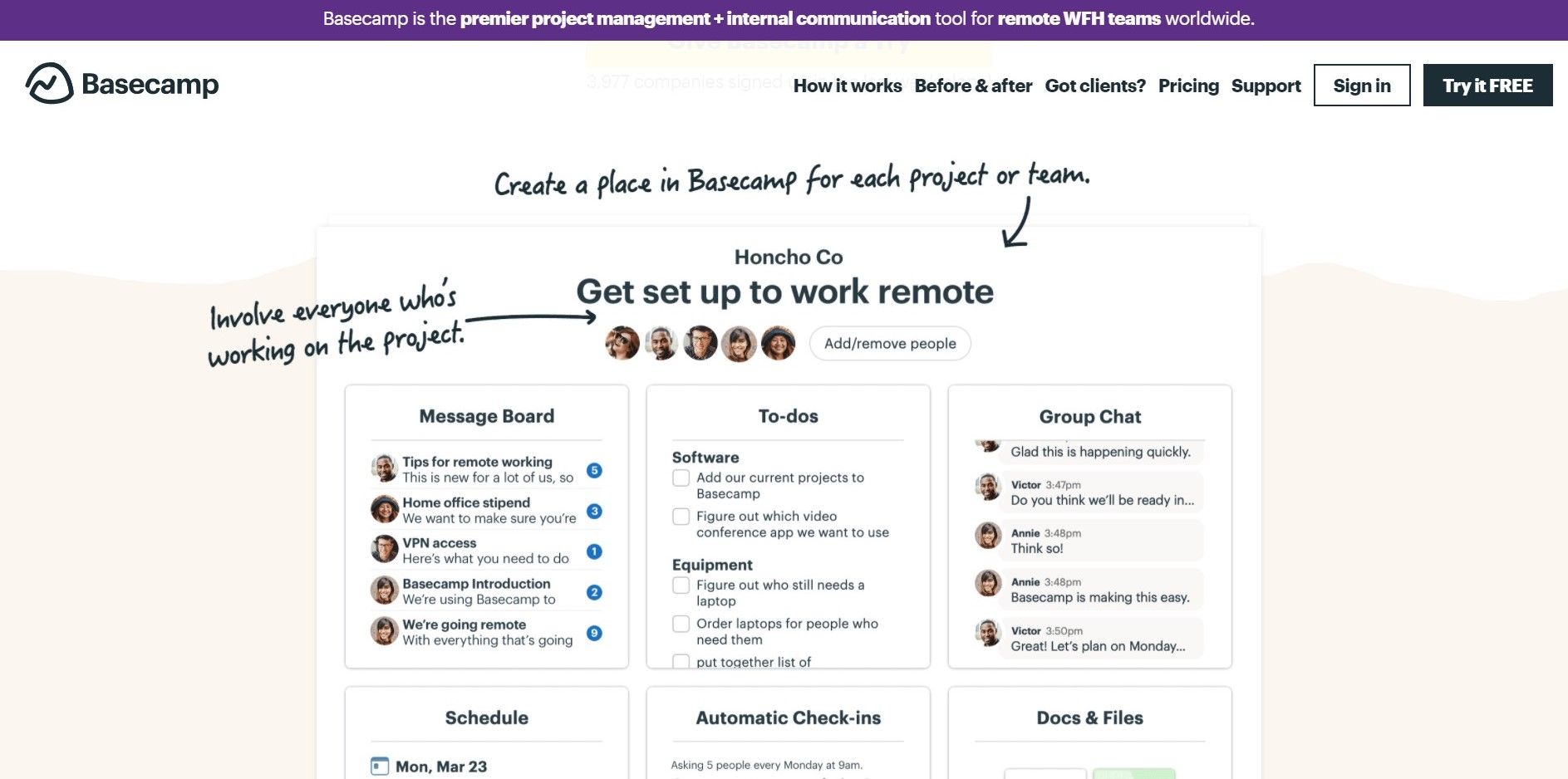 Use Basecamp to see what sales activities are upcoming and who has what on their plate.
Certainly one of the must-have tools for remote sales teams worldwide.
Click here to know more about Basecamp.
Also check basecamp alternative here
A Customer Relationship Management (CRM) System
Talking about the best tools for sales teams, how can we forget writing about a CRM?
In fact, sales teams may skip on a lot of tools but never a CRM. Should you implement a single tool, go for a CRM!
A CRM lets you keep track of everything sales in your company.
Be it the incoming leads or deals that are won already, the CRM lets you stay on top of everything. Visualize a CRM as your central repository of business information.
In addition to that, a CRM lets you stay organized and store all your contacts and their information such as email address, phone number, LinkedIn profile, website, etc. in one place.
Salesmate
Salesmate is an ideal CRM and customer journey platform that enables you to automate your sales, marketing, and customer support processes.
Salesmate also helps you manage and track multiple communication channels like email, text, and calls inside a single platform. You can also get a virtual phone number for 80 + countries at affordable prices, which helps you be local while working remotely.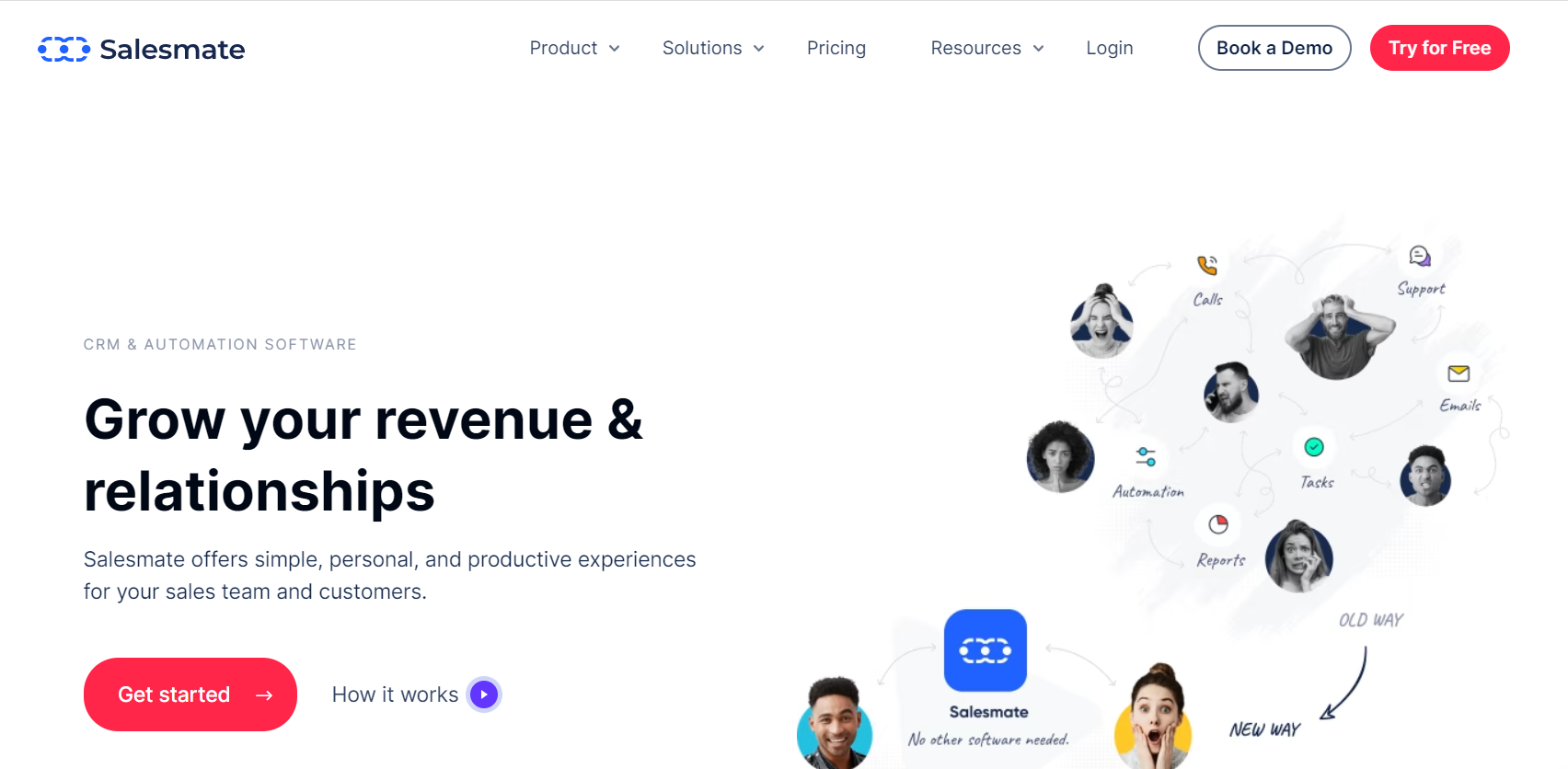 It is one of the best Hubspot alternative in the market which will save you dollars with better experience and results.
Pipedrive
Which is the best CRM available in the market these days? Well, there are a lot of nice options such as the free HubSpot CRM, Salesforce, the Zoho CRM, and so on.
However, if you are looking for a CRM that actually helps improve the performance of your sales team, you ought to check out Pipedrive.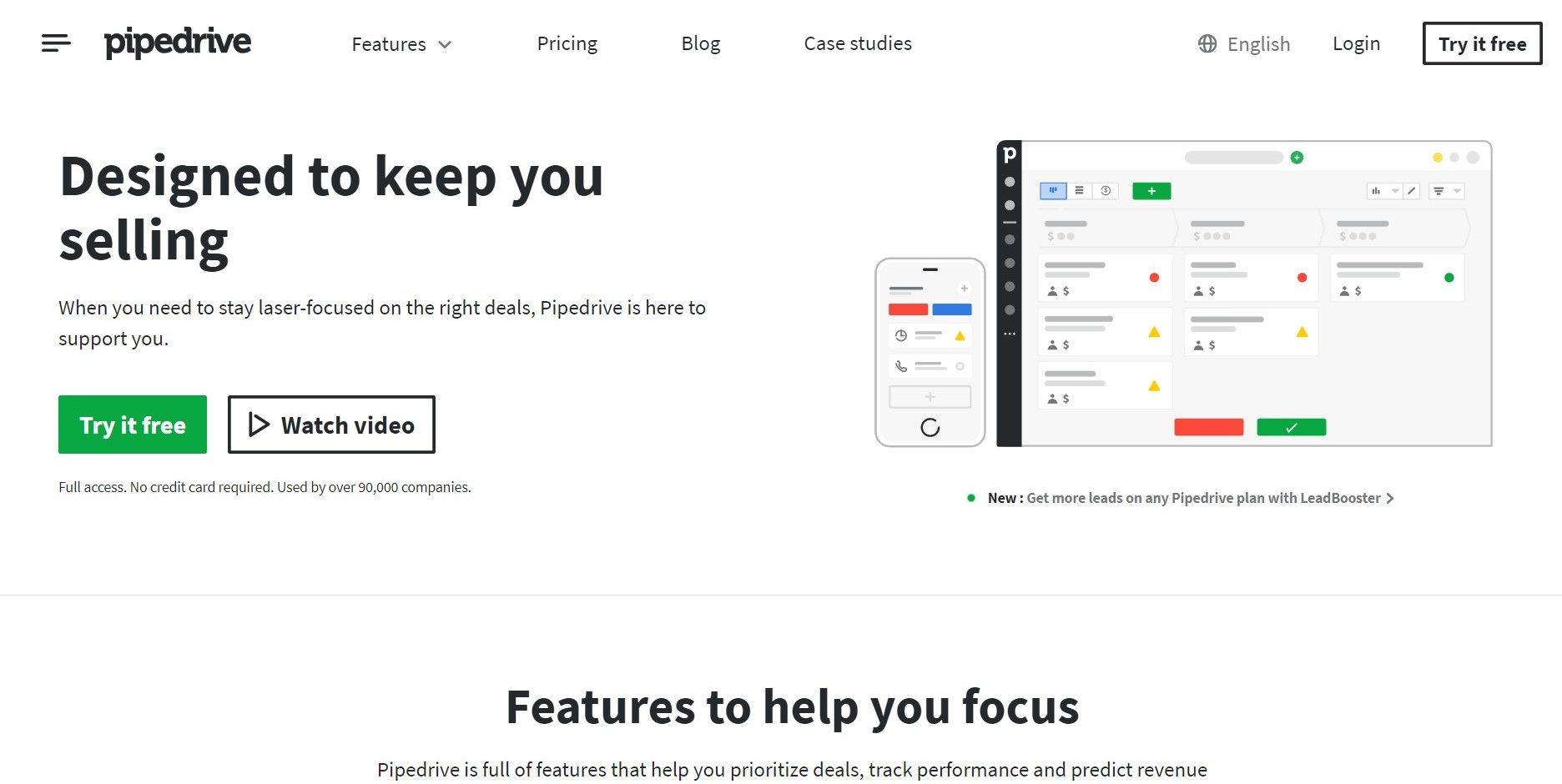 It's a CRM designed by the sales people for the sales people. See your day planned well in advance thanks to the Pipedrive CRM and jump into the execution mode right away.  
Moreover, Pipedrive comes with your personalized sales assistant that acts as your mentor and helps boost your sales performance.
You also get personalized tips so you don't have to think about what to do next and can straight away jump into execution.
Click here to know more about Pipedrive.
A Screen Recorder and Analytics App
Wondering how videos are helpful for sales teams?
For starters, videos play a crucial role at every stage of the sales conversation.
Right from sending the initial cold outreach email to closing the deal and post-sales follow up, videos can't be missed out on.
In fact, sales videos can improve your chances of landing that first coveted appointment with a lead by 10x.
How? Let's get this straight.
You are sending a cold email and your prospect has no idea you exist.
You want their attention and anything that makes them stop and listen to what you're saying will get your job done.
A video can do the trick better than text. Remember? You must stand out!
Not just that, if you know your prospect's pain points, it may help to record a quick video and explain the solution rather than writing down a long text email that everyone dreads to read.
And the best part is that you don't even have to buy a fancy software for this. A simple web camera and screen recorder tool such as StoryXpress can get the job done.
StoryXpress
Use StoryXpress to convey your sales pitch and idea better. Install the Chrome extension and record quick videos using the screen recorder and webcam.
Run the prospect through your product or explain how it can help solve their pain points.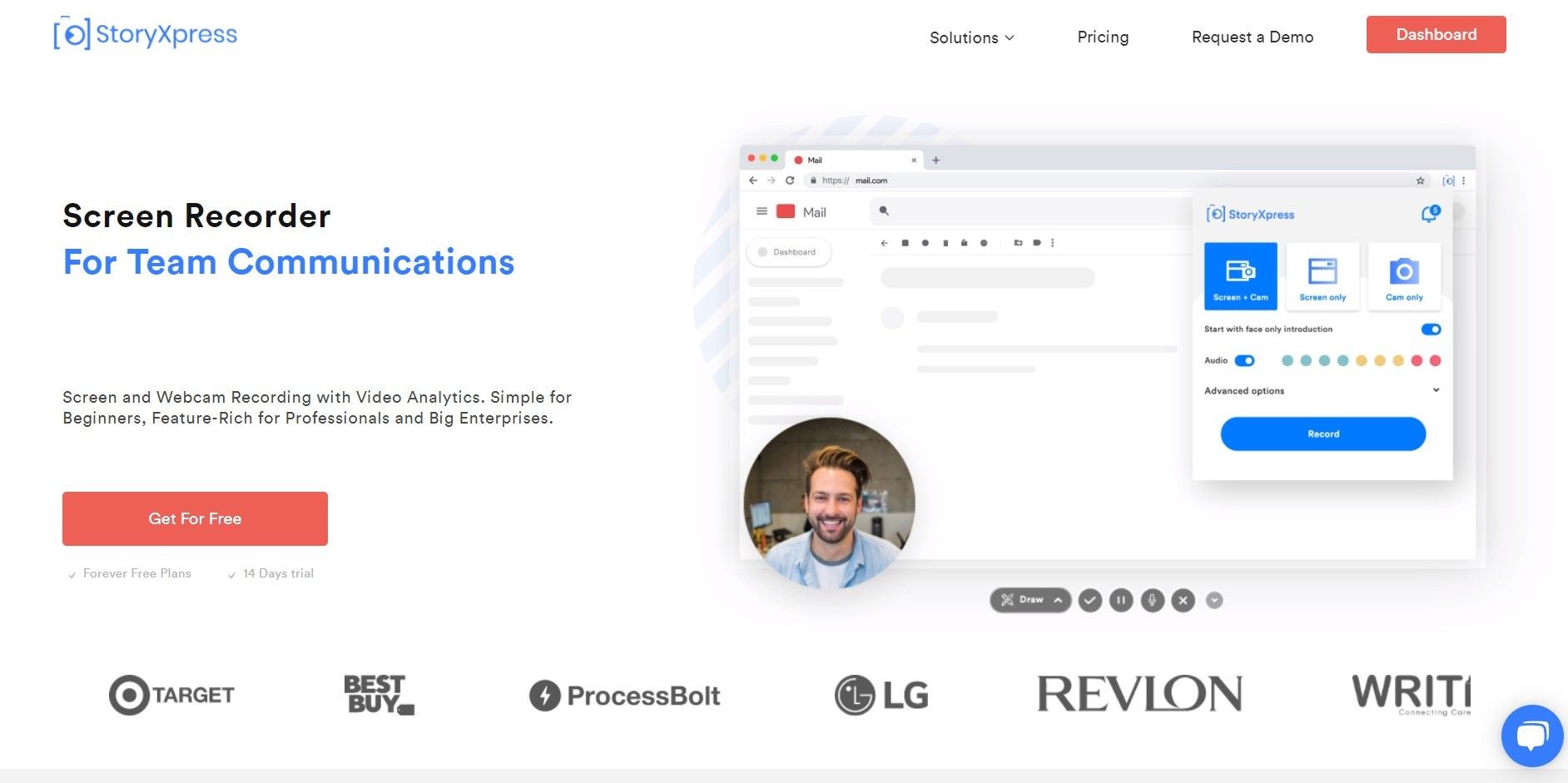 Furthermore, you can host your videos using StoryXpress and even see video analytics to understand how your videos are performing and optimise them further.
Click here to know more about StoryXpress.
Suite for Processing Documents
Being a sales representative, you'd have to create a lot of reports, presentations and edit documents or spreadsheets.
It's nice to have a tool that lets you collaborate with your colleagues and allow real-time sharing and editing of your documents.
Google Workspace
Although MS Office has been there for quite some time, Google Workspace is also not a bad option.
In fact, Google Workspace is a rather wholesome option with a lot of additional, cool features.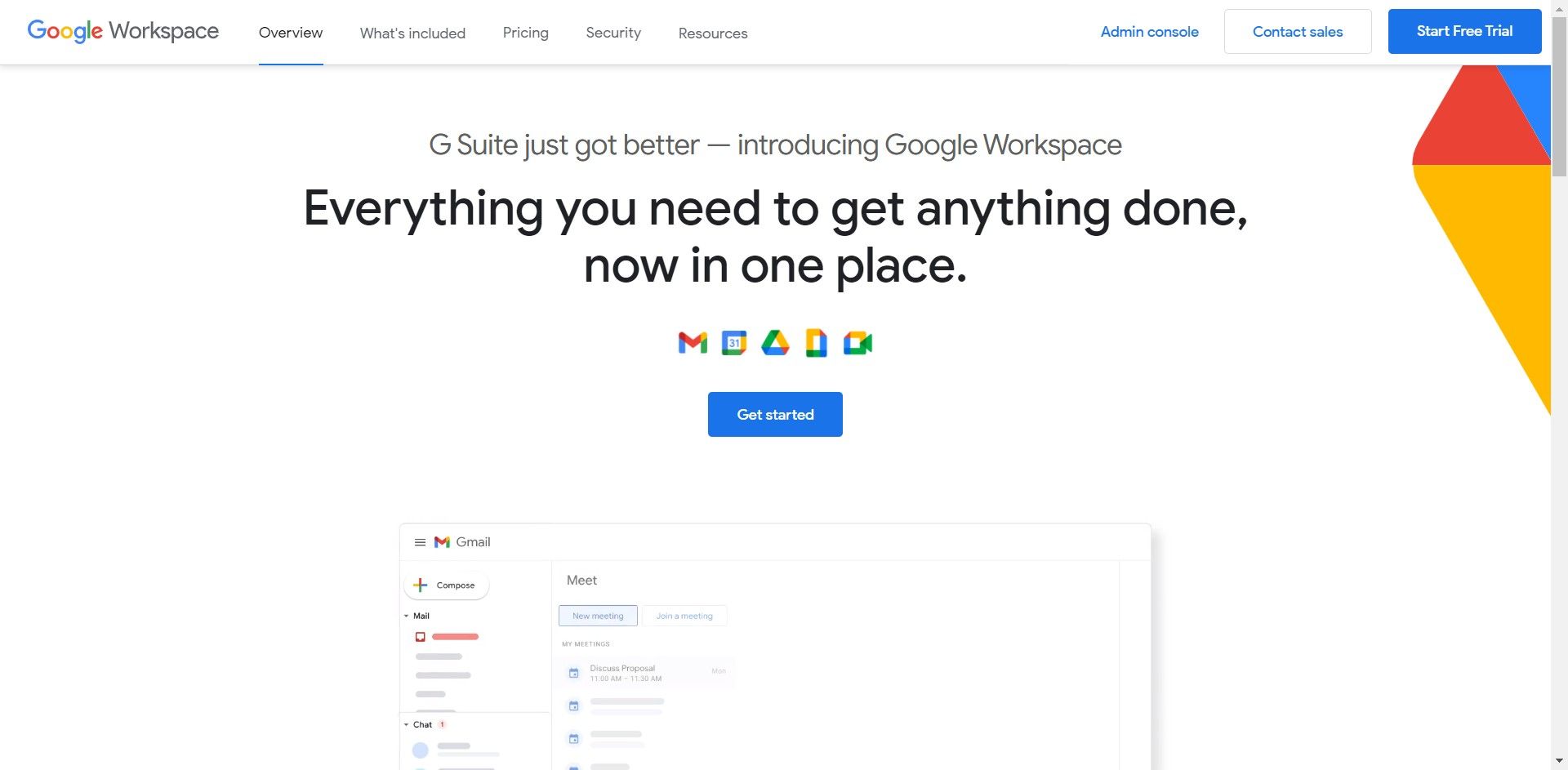 Formerly known as G Suite, you may use Google Workspace to access Gmail, Docs, Sheets, Slides, Forms, Sites and a lot more.
Use Meet for video and voice conferencing and Drive for storing files on the cloud.
Click here to know more about Google Workspace.
See Google Workspace pricing here.
Tool to Conduct Surveys and Collect Feedback
No matter what you are selling, the competition is fierce and you must stay a step ahead of your competitors to boost sales.
The best way to improve? Constant feedback and review of your products and services.
A tool to conduct surveys and collect feedback is good to have.
SurveyMonkey
Be it ensuring customer satisfaction, customer loyalty or conducting market research and opinion polls, sales representatives need tools like SurveyMonkey.
Tools such as SurveyMonkey help you take data driven decisions. You have real facts and figures to draw conclusions from and that's amazing.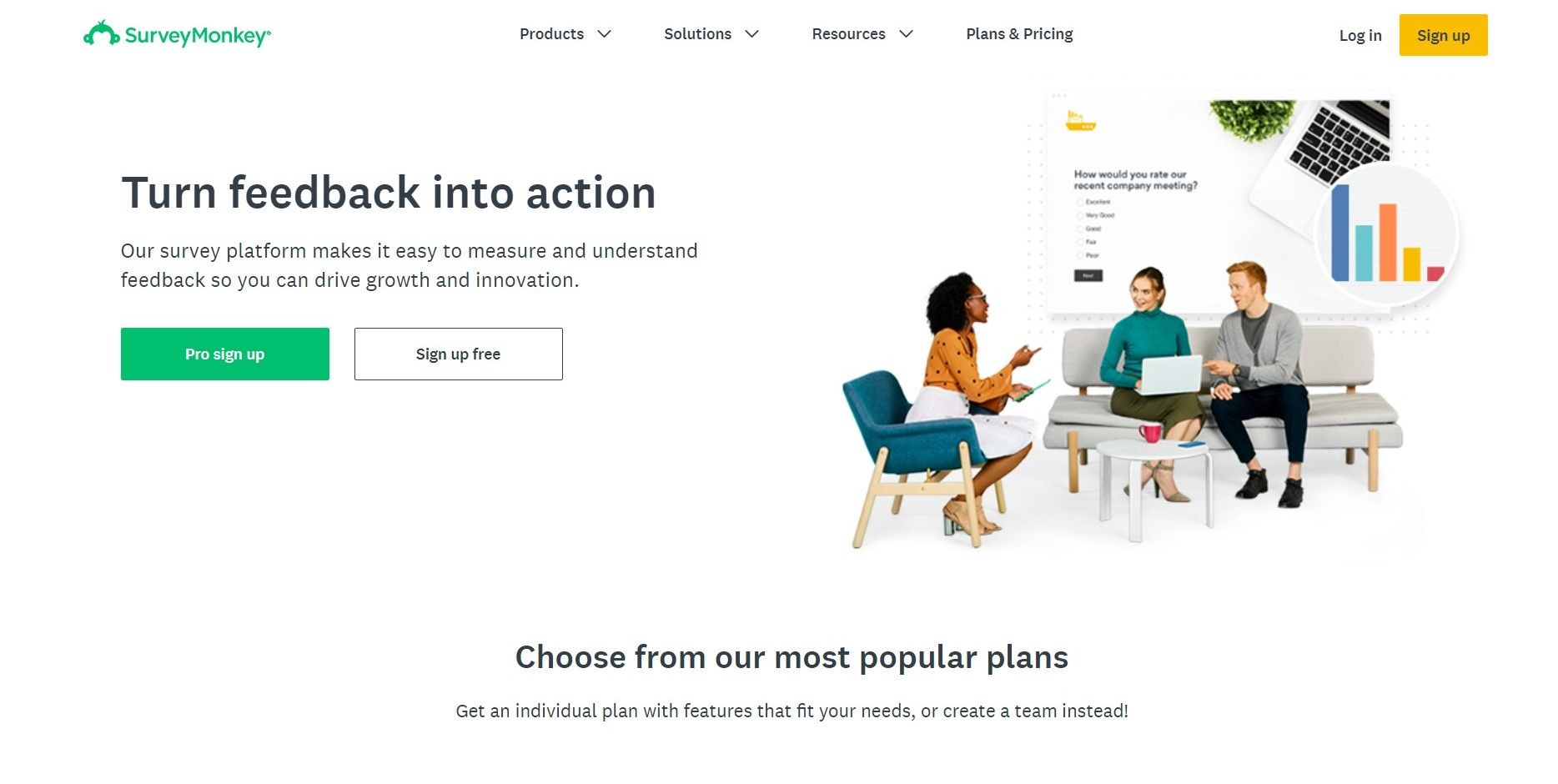 Sales teams all over the world use such tools to win more business using customer powered data, and validate sales strategies with market powered data.
You can even use such tools to delight customers and increase loyalty while decreasing churn rate through interactive feedback collection.
Click here to know more about SurveyMonkey.
See SurveyMonkey pricing here.
Other nice tools to check out are Typeform, Hotjar and Surveybot
Meetings Scheduler App
Sales professionals often complain of being drowned in a sea of emails.
You have all sorts of emails screaming for attention and amongst all of this if you have to send back and forth emails to schedule meetings and demos, the chances are you won't get a response.
Calendly
Try using a meetings scheduling application such as Calendly.
Such an app will simplify your life as a sales professional and you can schedule your appointments smoothly.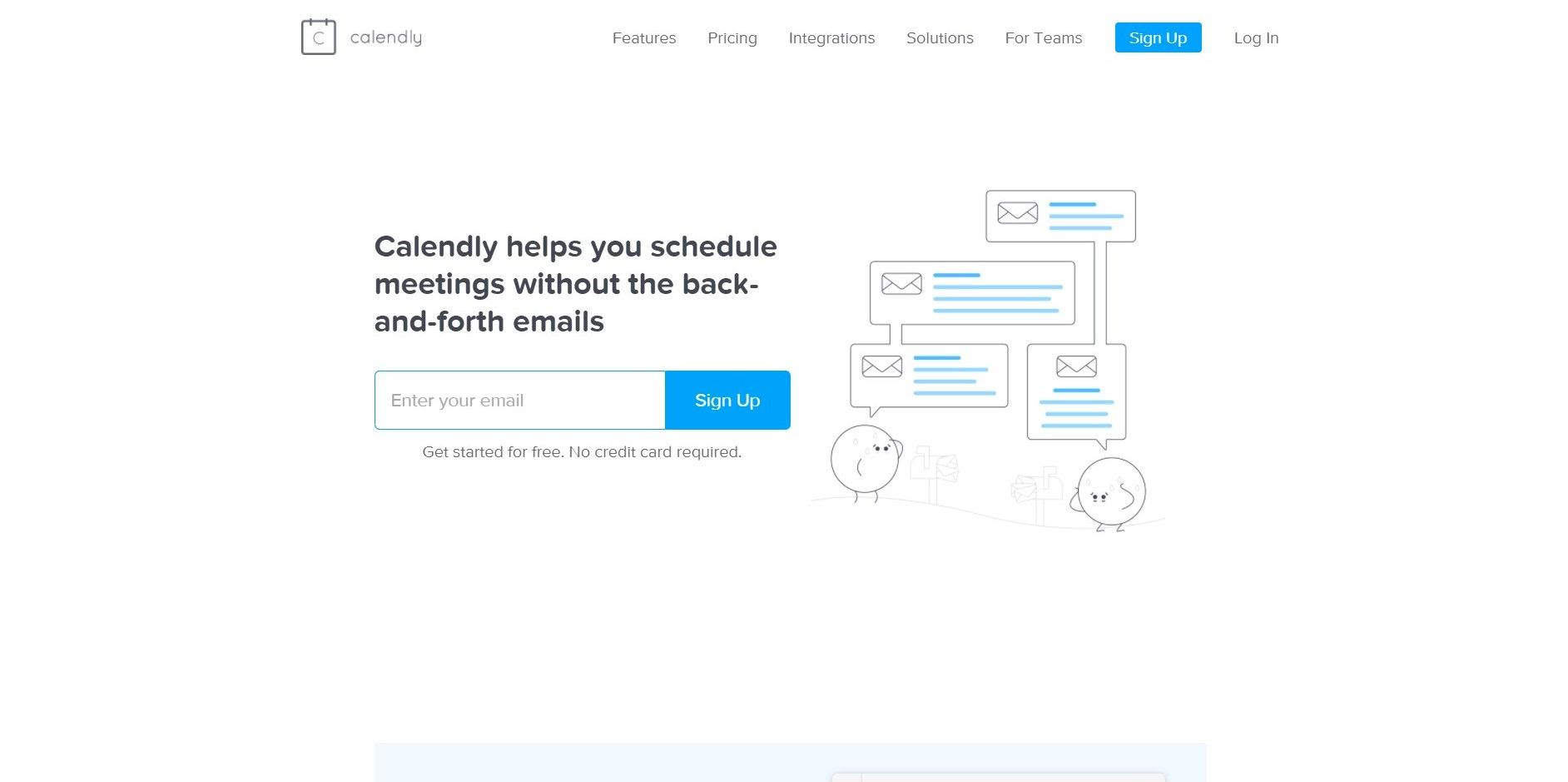 Forget the back-and-forth emails. Be more productive and say RIP to the insane number of emails you'd have to send for scheduling appointments.
Click here to know more about Calendly.
You can also use the free appointment and meeting scheduling app by HubSpot.
Email Marketing Automation Tool
Studies have indicated that reaching out to leads within an hour boosts your chance to have a valuable and meaningful conversation with the decision makers as compared to when you make them wait for a response.
Thus, you must send quick follow-up emails or respond in case they have a query.
But, how do you send them quickly every single time?
Sending follow-up emails can not only be a lot of work but what if you altogether forget to send a follow-up email?
You may lose a great deal.
Not just that, emails are anyway important to sales teams and seeing the volume of emails that a typical salesperson deals with, an email marketing automation tool is a must have.
Plus, how would you attend to the more important tasks if you are stuck with monotonous emails all day long?
Sendinblue
Have a look at Sendinblue.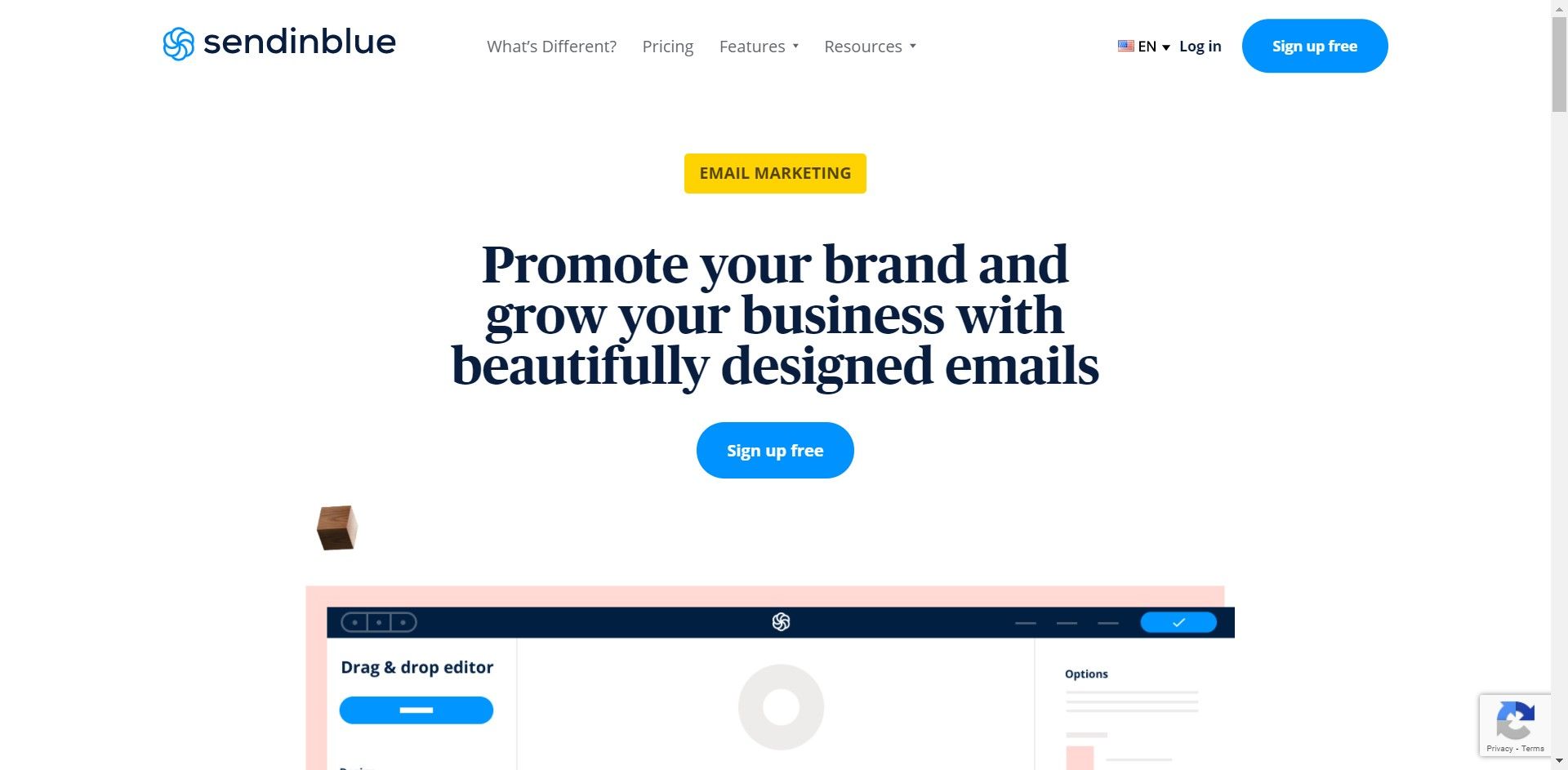 A tool such as Sendinblue will let you focus on the important stuff and put the rest on autopilot with automation.
Design sleek emails and schedule them for sending in no time. You can even try SMS marketing and create beautiful landing pages.
Click here to know more about Sendinblue.
Apart from Sendinblue, you may consider using ConvertKit or AWeber.
A Tool for Lead Generation
Statistics suggest that more than 40% of salespeople find sales prospecting to be the most challenging part of the sales process.
If you also find sales prospecting to be the most challenging part of your job, we feel you.
Sales is all about getting more business and you can't get business if you don't have a steady inflow of leads.
Lusha
Excellent tools are available these days to make sure that your pipeline is always full of sales qualified leads.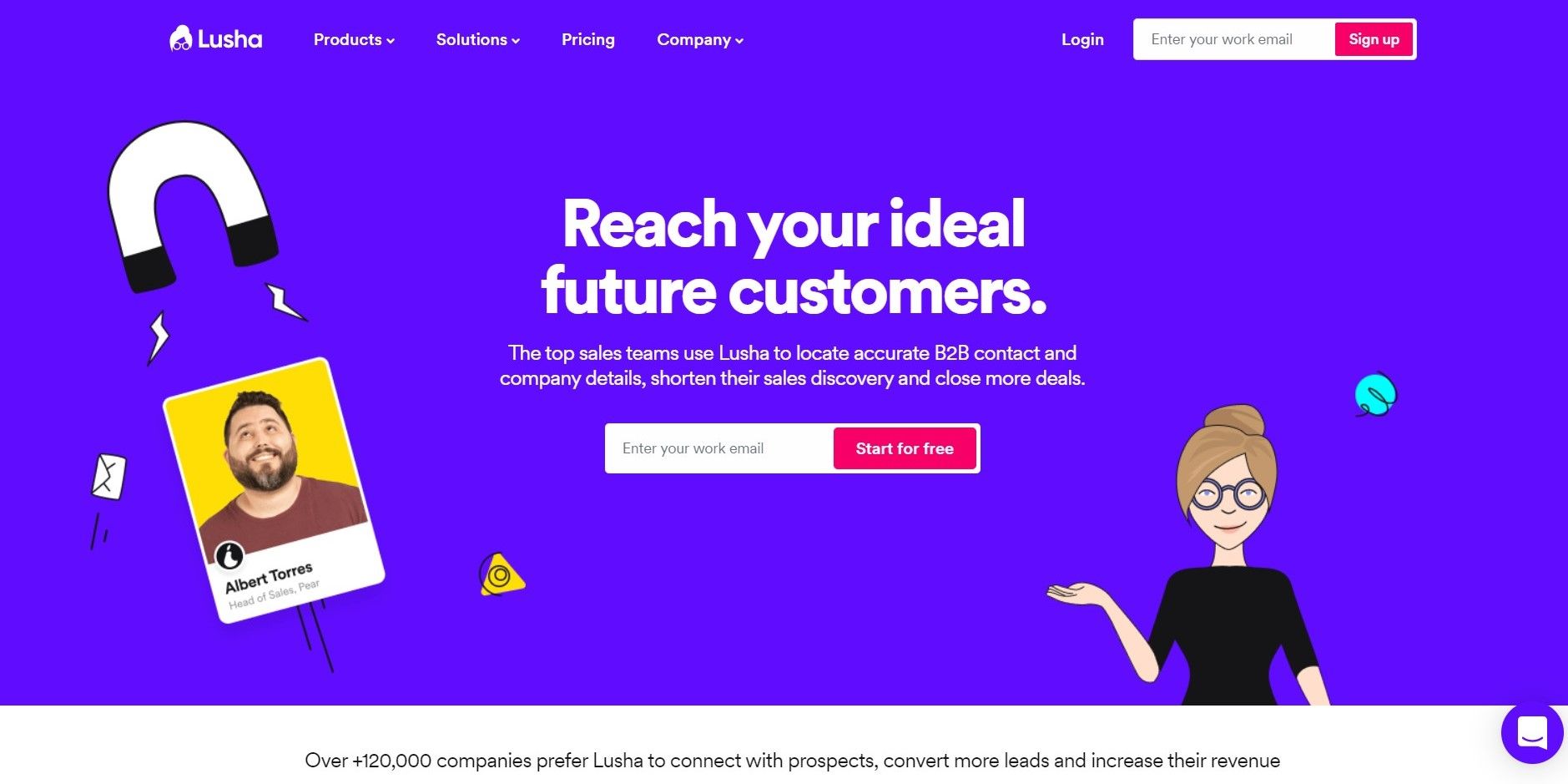 Check out Lusha. Leading sales teams across the globe turn to Lusha to locate accurate B2B contact and company details, shorten their sales discovery and close more deals.
Lusha helps you prospect and reach out to your future customers with accurate B2B contact details.
Simply add the Lusha extension to your browser and you are good to go.
Click here to know more about Lusha.
Hunter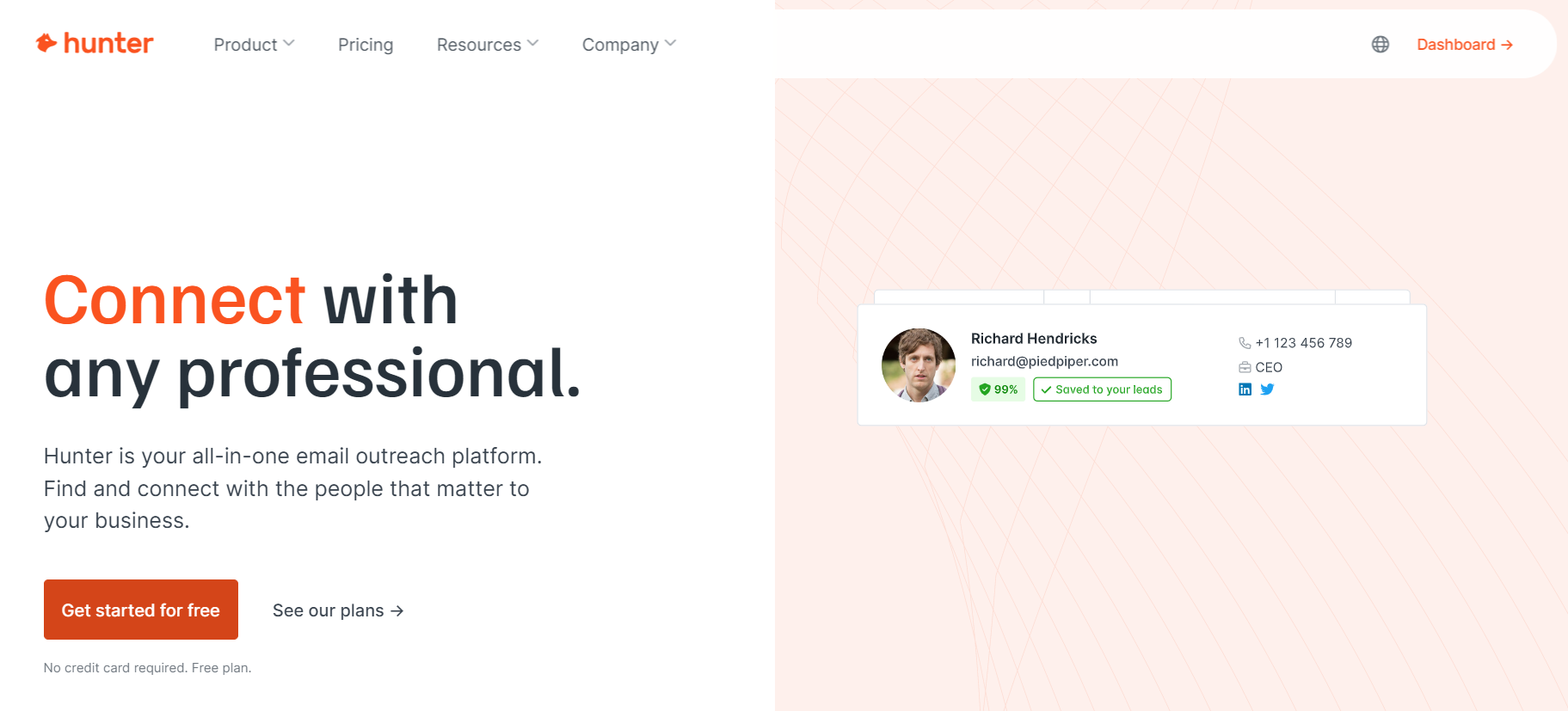 Hunter is an all-in-one tool for lead generation, cold outreach, and sales automation.
With Hunter, you'll be able to find email addresses of your prospects, verify them immediately, and set up and send highly-personalized cold outreach campaigns in seconds.
Add a free Hunter Chrome extension to your browser and Google Sheets add-on to find and verify emails in Google Docs.
Click here to learn more about Hunter.
A Virtual Telephony System
Next on our list is a virtual telephony system. A robust calling solution can simplify the daily grind of your sales wizards.
There are several call center and contact center solutions in the market, such as Grasshopper and Nextiva.
On the other hand, tools like Freshcaller, Ringcentral, and VirtualPBX make sure you never miss out on calls.
However, if you are looking for a tool with call tracking, speech analytics, multiple integrations, and one that will be your permanent business partner, you should try CallHippo.
CallHippo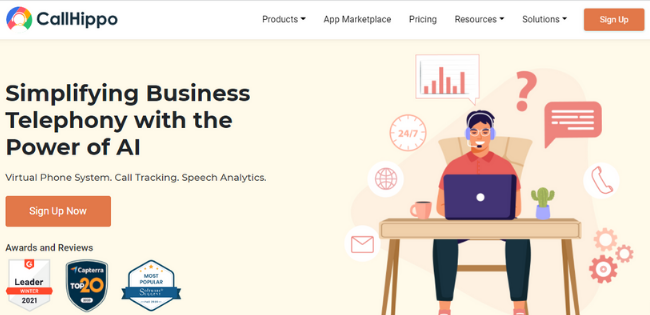 CallHippo is one of the best virtual telephony providers across the globe.
This all-purpose software lets you keep track of calls, generate reports with a single click and keep up with your team's performance.
Use CallHippo to get virtual local phone numbers from 80+ countries.
A must-have tool for sales teams of all sizes!
Click here to know more about CallHippo
An App for Networking
Finally, every sales person in this world must have access to an app for professional networking.
Hands down, LinkedIn is the best platform for this.
Expand your LinkedIn network to seek new business opportunities and establish your brand trust and confidence.
That said, there are tools such as GetProspect that help you find your prospect's email address and reach out to them with your pitch.
GetProspect
Install the GetProspect browser extension to get contact information of anyone on LinkedIn and even manage all the information at a single place.
You may even group your extracted profiles into lists, order by name, company, position and so on.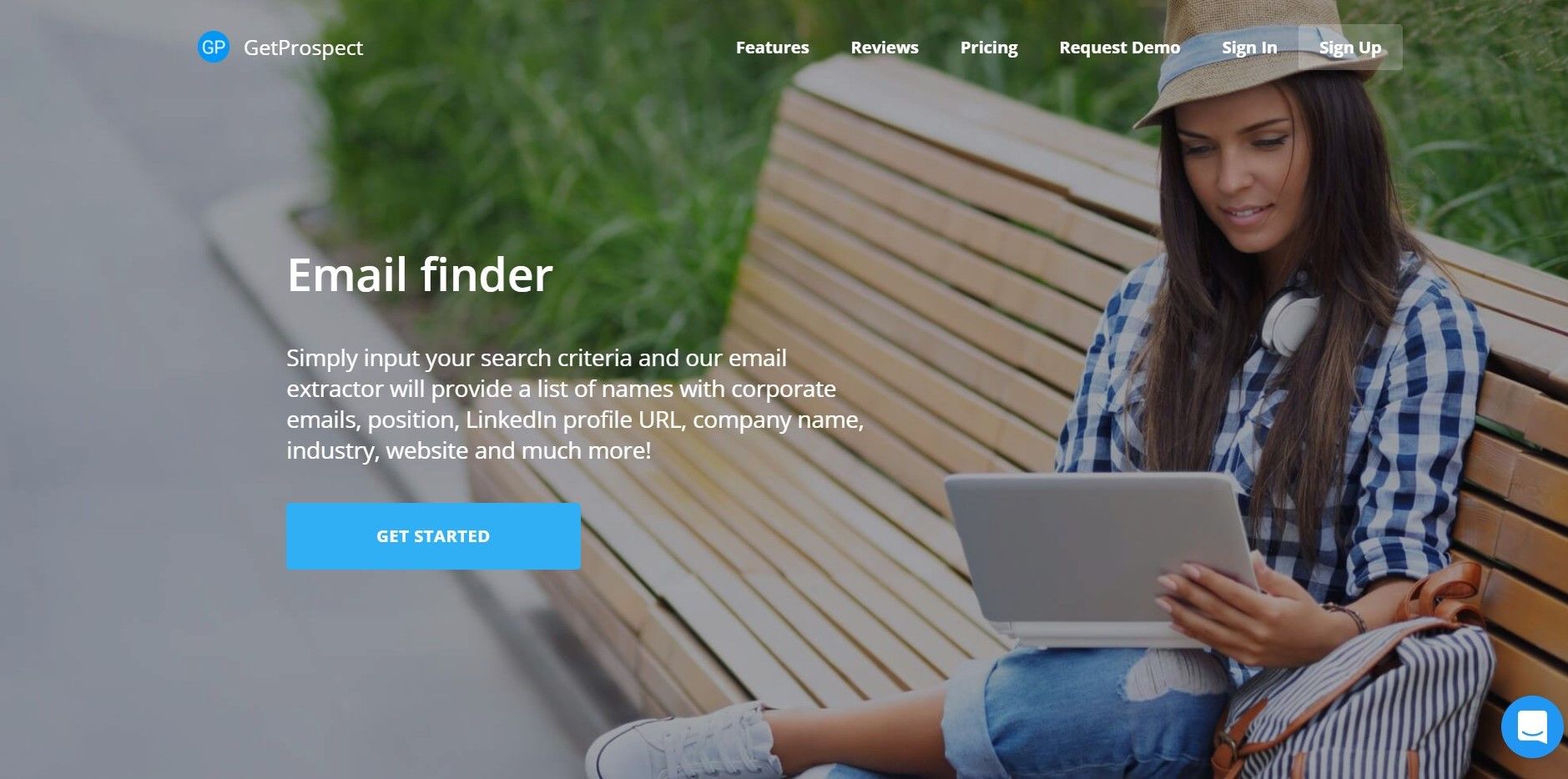 Click here to know more about GetProspect.
ContactOut
ContactOut is the ultimate tool for finding leads and building professional connections. It's an email finder tool with people search features that work best for sales professionals who need to make quick connections and recruiters who are looking to reach out to potential job candidates. By providing accurate email addresses and other important contact details, ContactOut allows you to get in touch with your target audience in no time.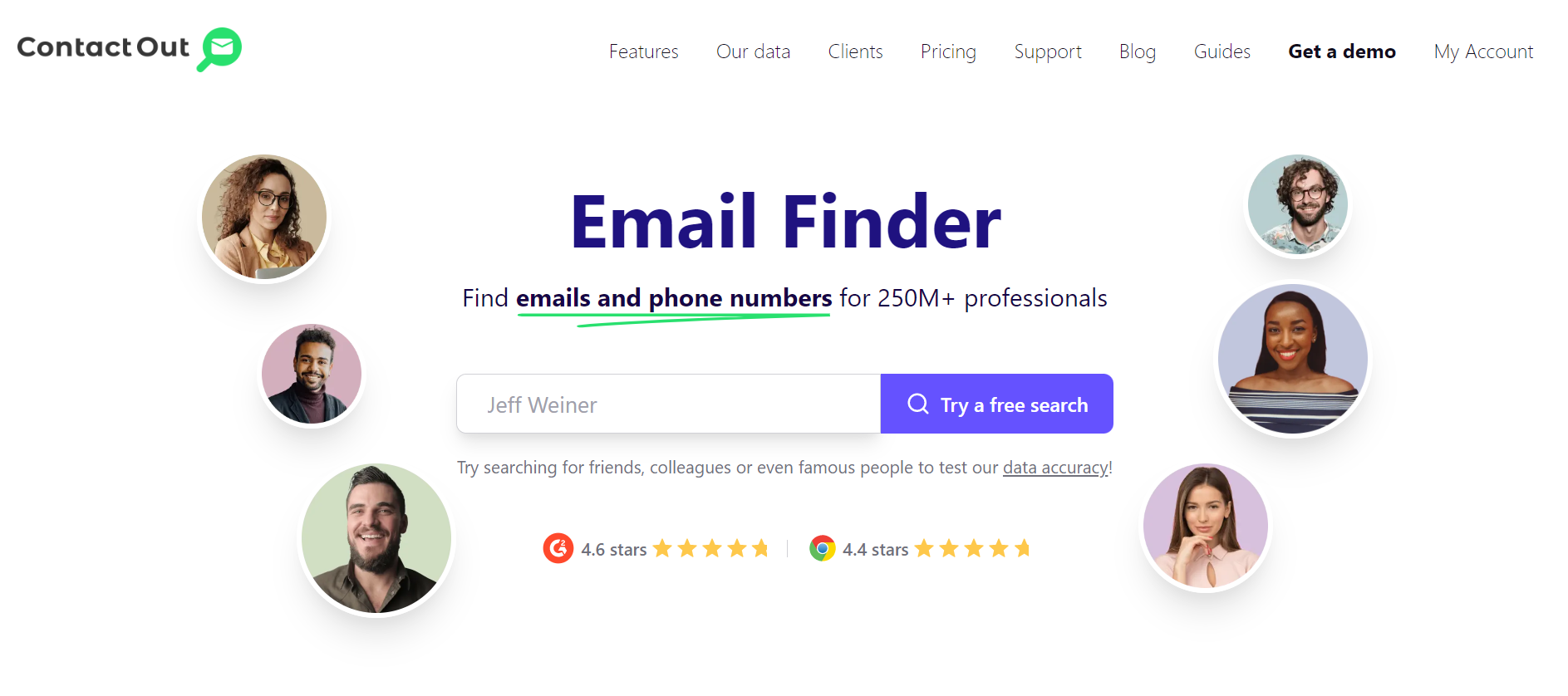 Click here to know more about Contactout
2020 has been particularly harsh for sales teams from all over the world.
It's not just you but all the teams are tackling challenges never heard of before.
We hope that the tools listed above help make your life a bit easier.
Be it initial prospecting, being on top of all the email threads, or performing recurring tasks such as updating the deal status, these tools would definitely help you do better.
What are the sales tools that you have been using? Did we miss out on anything? Drop us a comment in the comments section below.
Lead Generation and Engagement
Beaconstac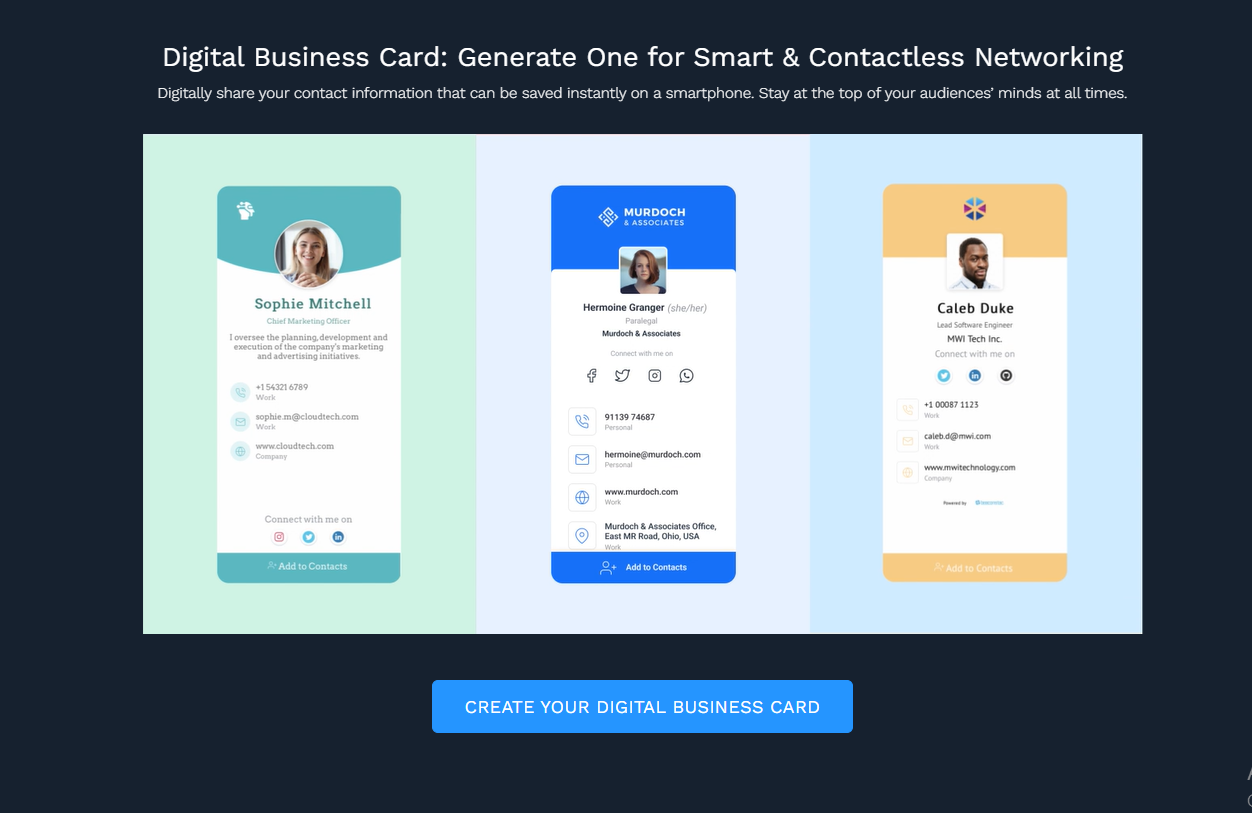 Leverage Beaconstac's digital business card solution to create stunning electronic business cards in just under four steps. You can choose from the existing templates the solution provides, customize it according to your liking, and add all the necessary information, such as your contact information, website links, social media handles (if necessary), and a logo or your own profile picture.
Since it offers 4000+ integrations (numerous sales and CRM tools included), automating the process of creating and sharing your digital business cards with prospects comes easy.
You can share your business card directly through Apple or Google Wallet, so prospects and contacts can save your details with just a tap. To know whether your business cards are performing well, jump to the analytics section on your dashboard, and you'll know! This way, you can update your business cards with what works best for you.
Customer Experience
Zonka Feedback

Zonka Feedback is a powerful customer experience and feedback platform that helps businesses collect feedback and insights from their customers. With Zonka Feedback, businesses can create surveys, forms, and questionnaires that are customizable and easy to use.
One of the key features of Zonka Feedback is its ability to collect feedback from multiple channels, including web, in-app, in-product, online, emails (in-signature), SMS, and offline through tablets and touchscreen kiosks. This makes it easy for businesses to reach their customers on the channels they prefer and get feedback in real-time.
Additionally, Zonka Feedback offers a range of integrations, including CRM tools like Salesforce, HubSpot, and ActiveCampaign. This integration makes it easy to sync customer feedback and data with other systems and tools