StoryXpress is an end-to-end video platform that helps businesses with video creation, customization, hosting, and analytics. The platform is constantly evolving, updating, and integrating with other leading software to increase its effectiveness for all its users.
The scope of tools you can use with StoryXpress is huge and to find the one that will fit your business the best, can be overwhelming at times. Right from advertising, analytics, and content management to communication tools, calendar management, and a lot more; there are a lot of combinations that you can experiment with.
By the end of this blog post, you will learn about the top 8 tools that your business can use with StoryXpress.
Canva
StoryXpress offers its users an in-built system to create GIF thumbnails or add a text banner to any static frame of the video and use it as a thumbnail on their videos.
However, if you want to create custom-designed thumbnails, using a library of images, icons, and illustrations, then we recommend Canva. From uploading your custom images, artwork and utilizing graphic design elements to building thumbnails from pre-designed templates and much more, the customization options offered by Canva are immense.
StoryXpress offers its users the option to upload any thumbnail of their choice before publishing a video. Hence, if you are looking for a tool that can help you create high-quality custom thumbnails without any professional experience then Canva would be your best bet.
Create a thumbnail on Canva, upload it on StoryXpress and your video is good to go! You can learn more about Canva here.
Adobe Premiere Pro
StoryXpress allows its users to trim, crop and blur the required sections of the video.
However, if you want to dive deep into professional video editing , like color correction, sound mixing, etc., then we recommend Adobe Premiere Pro.
Used by some of the biggest enterprises across the globe, this video editing platform offers tools to transform raw footage into a piece of art. Virtual reality (VR) editing, video titling and graphics, transitions, and motion graphic templates are some of the top features offered by Adobe Premiere Pro.
If you are a StoryXpress user and need a tool for advanced editing of your StoryXpress videos, then you must check out Adobe Premiere Pro.
WordPress
This free, open-source software used by businesses across the world is by far one of the easiest and efficient website builders existing today. Right from managing your media gallery, website content, online store, and everything in between, WordPress is your go-to tool.
If you are a StoryXpress user, then it would be fair to assume that videos are a part of your business plan. If you are using WordPress too, then you can embed a StoryXpress video in your WordPress blog to increase the impact of the blog.
Pro Tip: 54% of consumers want to see video content from businesses. The best way to reach out to your customer is to make sure that even textual content is supported with a video.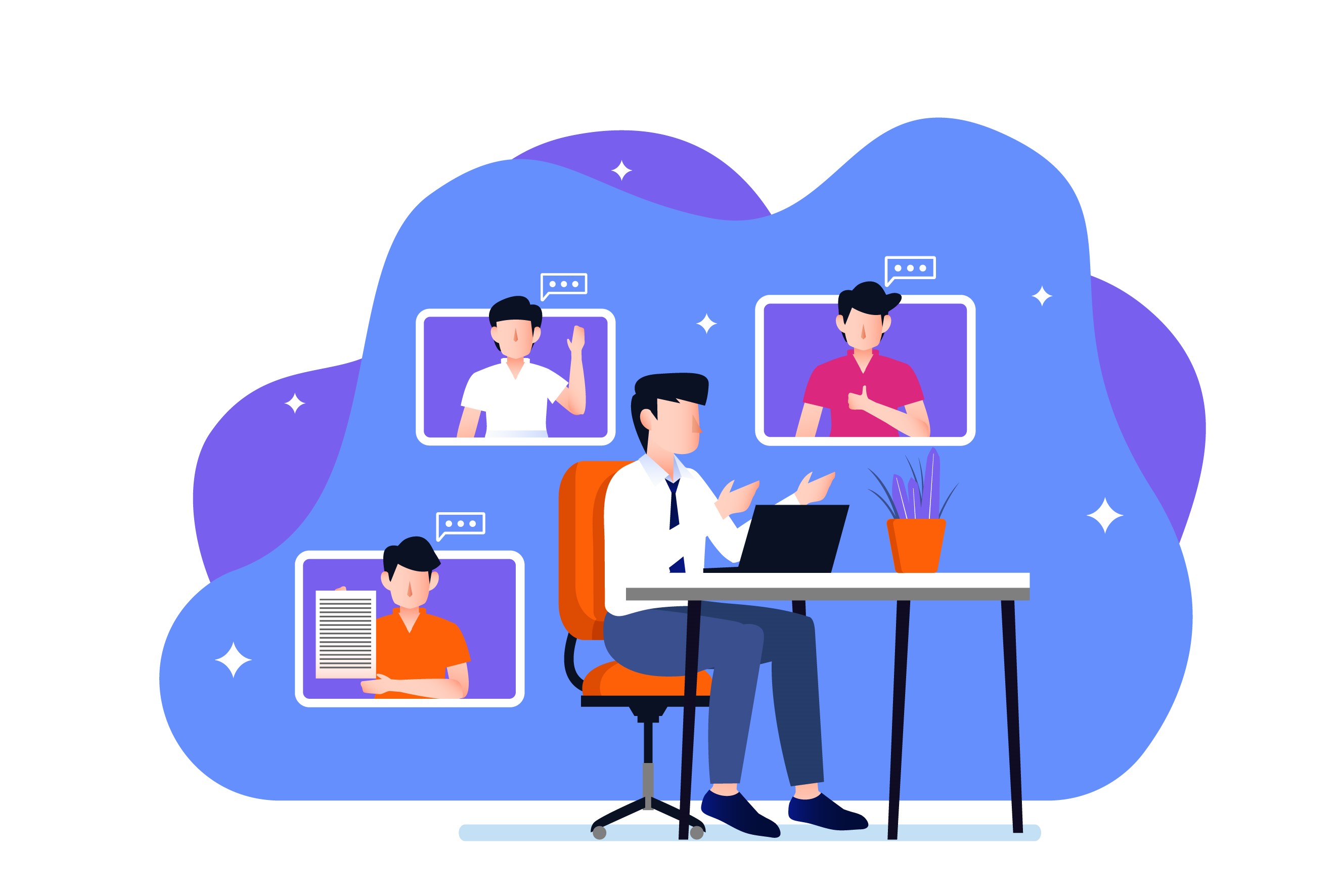 Create Your First Video Now
You can do it!
Get Started
HubSpot
HubSpot is one of the most popular customer relationship management (CRM) platforms. It helps businesses manage sales pipelines, email marketing, landing pages, and much more.
However, if you are a StoryXpress user, then your reasons to use HubSpot as a CRM platform are just about to go a notch up because you can integrate the two.
While StoryXpress offers a feature to add a default lead generation form to the video and sync that data with HubSpot, you can also add a custom HubSpot form to the video.
Pro Tip: Watch this video to learn more about the use cases and benefits of our HubSpot integration!
FreshChat
Built with an aim to be a leader in the customer service market, FreshChat uses artificial intelligence to build chatbots for businesses.
With FreshChat installed, you can interact with your customers in real-time on numerous channels like WhatsApp, Business Chat, Facebook Messenger, Apple Business Chat, etc.
The platform also allows you to pre-design an instant reply to commonly asked questions, carry out personalized interactions, and a real-time dashboard to manage all team member activities.
You can try integrating FreshChat with StoryXpress and give your customer service an all new dimension.
You can learn more about the integration here.
MailChimp
Built on artificial intelligence technology, Mailchimp is one of the most popular email marketing and automation platforms for B2B businesses. With lots of pre-designed email templates, contact management processes, and powerful data analysis, MailChimp is a popular choice to communicate with customers via emails.
If you are a StoryXpress user then you are in for a treat as we offer MailChimp integration! You can add forms to your videos and have the leads added directly to your MailChimp lists.
Slack
Slack is an end-to-end business communication platform that integrates with StoryXpress. With features like 1:1 voice and video calls, accessing message history, 24-hour customer support, virtual workspaces, and integrations with other B2B platforms, Slack definitely makes it to the list of our top 9 tools to use with StoryXpress.
All StoryXpress users can use the screen and webcam recorder to record feedback, technical issues, or product suggestions and share the video internally with their team on Slack.
We hope that helped!
While the number of tools you can use with StoryXpress is vast, these were the top 8 tools. We also offer a lot of other integrations to help your sales, marketing, and customer support teams work seamlessly.
We would also encourage all our users to explore other features of StoryXpress and avail the 14-days free trial of all our existing plans to understand the platform better.