Wondering what are the best video marketing tools for your business? Read ahead.
Video marketing is a multifaceted operation.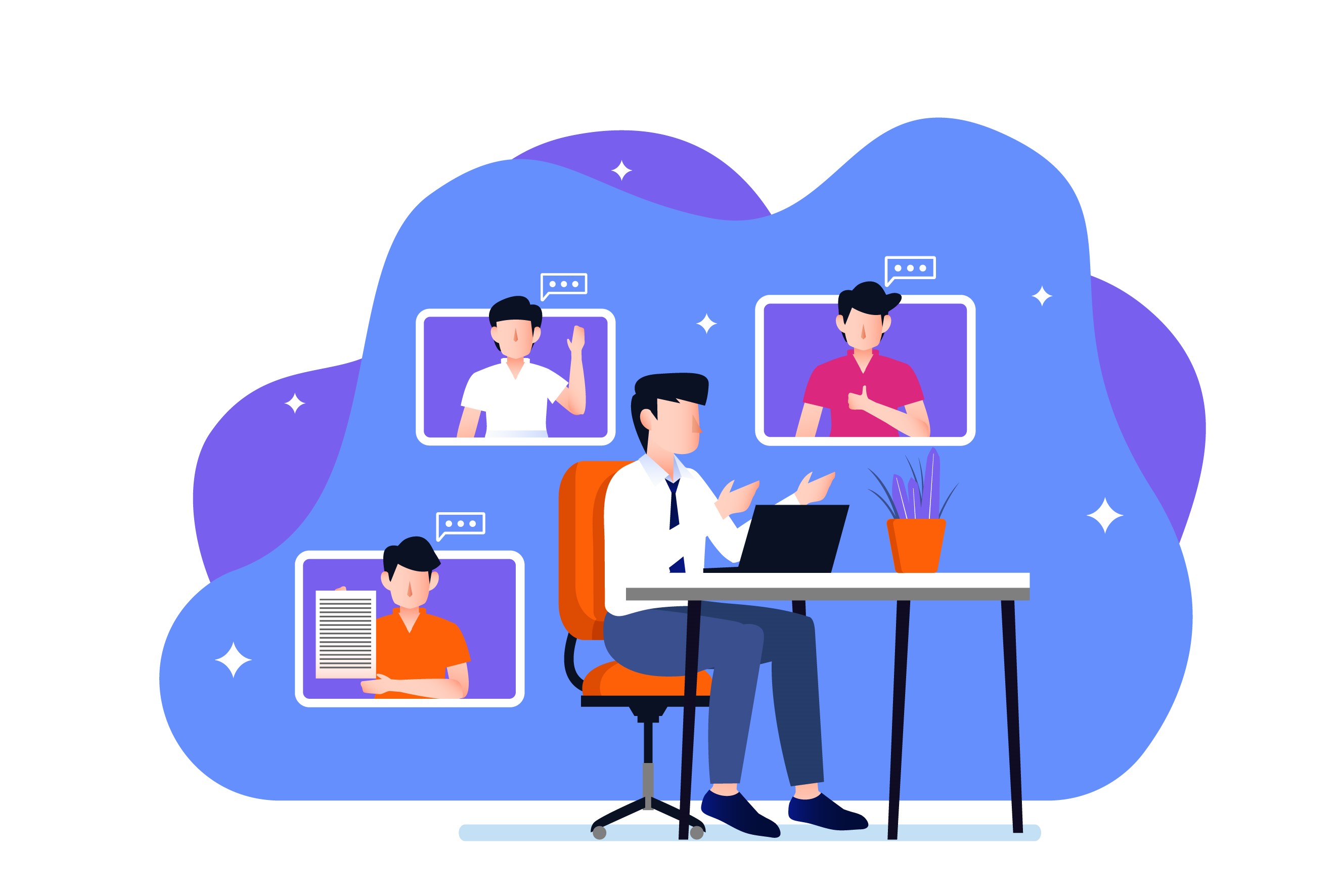 Create Your First Video Now
You can do it!
Get Started
There is ideation, scriptwriting, set production, the actual recording, and then post-production, hosting, analyzing, and that's way too much work for a business professional.

Fortunately, the lords have blessed upon us angels (aka software engineers) to create tools.
Video marketing tools can take up and automate most of the work involved in video production to give you quality without the headache.
There is a video marketing tool for each step of the video creation process.

There are tools you can bounce ideas off of, then implement them through templates.
Animators empower you with tonnes of drawing objects to create characters, a set, and subsequently a story.

You need an editor to bring all elements together, making it the most sought after video marketing tool.
We have compiled a list of 11 tools that will enable you to create professional videos in a jiffy.
These are the video marketing must-haves that will save you time, and help you improve upon quality.
All the tools listed below will assist and facilitate you at different steps of video production. And some of them are powerful enough to take up the entire production!

Further, you will find out how you can optimize your videos for an increase in views, reach, engagement, and therefore conversions!
That is the end goal of every video marketer, and having the right tools at every step will help you ideate, edit, and publish wholesome quality content.

Videos have a massive reach today, so much so that statistics say by the end of 2022, videos will make up 80% of the overall internet traffic.

Any sensible video marketer can no longer rely on average videos.

All in all, through this read you will learn exactly what you need to streamline video production and create professional videos that grab attention.
Top 11 Tools for Video Marketing
StoryXpress is a free Chrome extension that allows users to record their screen along with webcam footage.

StoryXpress offers an easy-to-use, simple plugin to record, save, and share videos.
It also provides you with an editor that lets you trim, crop, and blur certain sections of your video.
Users can add CTA buttons, annotate videos, and use their screen as a drawing board.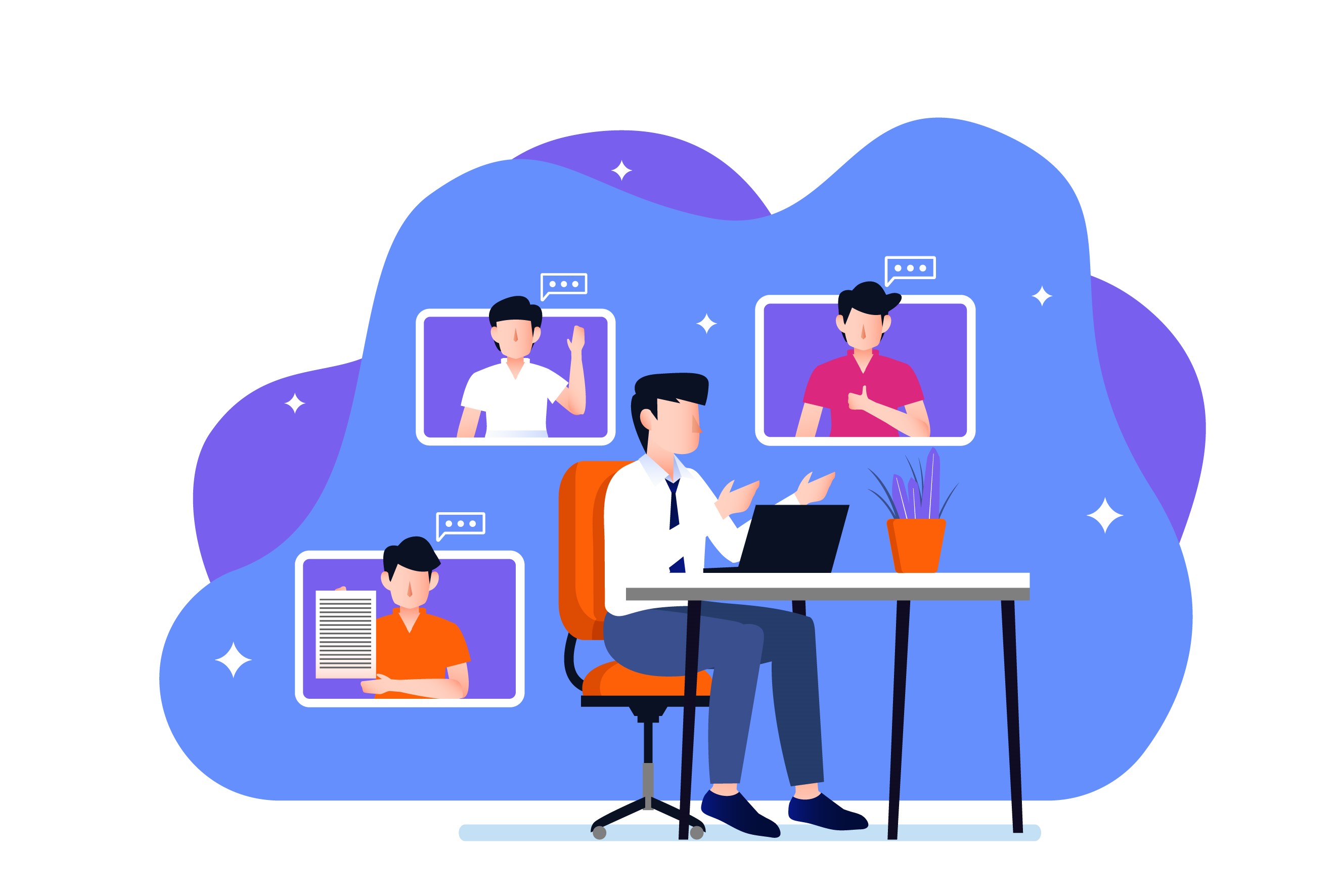 Don't Leave Your Prospects Clueless
Add CTAs to Your Videos
Get Started
Not just that, StoryXpress allows users to add customized branding to their videos.

Each video can be hosted on a fully customizable video player, in an ad-free environment. Users can pick and choose their colour theme, and branding on the player itself.

Further, StoryXpress offers deep insights into user impressions for each video. Users can look at auto-generated video heatmaps for each video. These represent the viewer's impressions through every second of the video.

Price: Free with 10 min recording length per video. Lite version priced at $12 for 2 hours of recording length.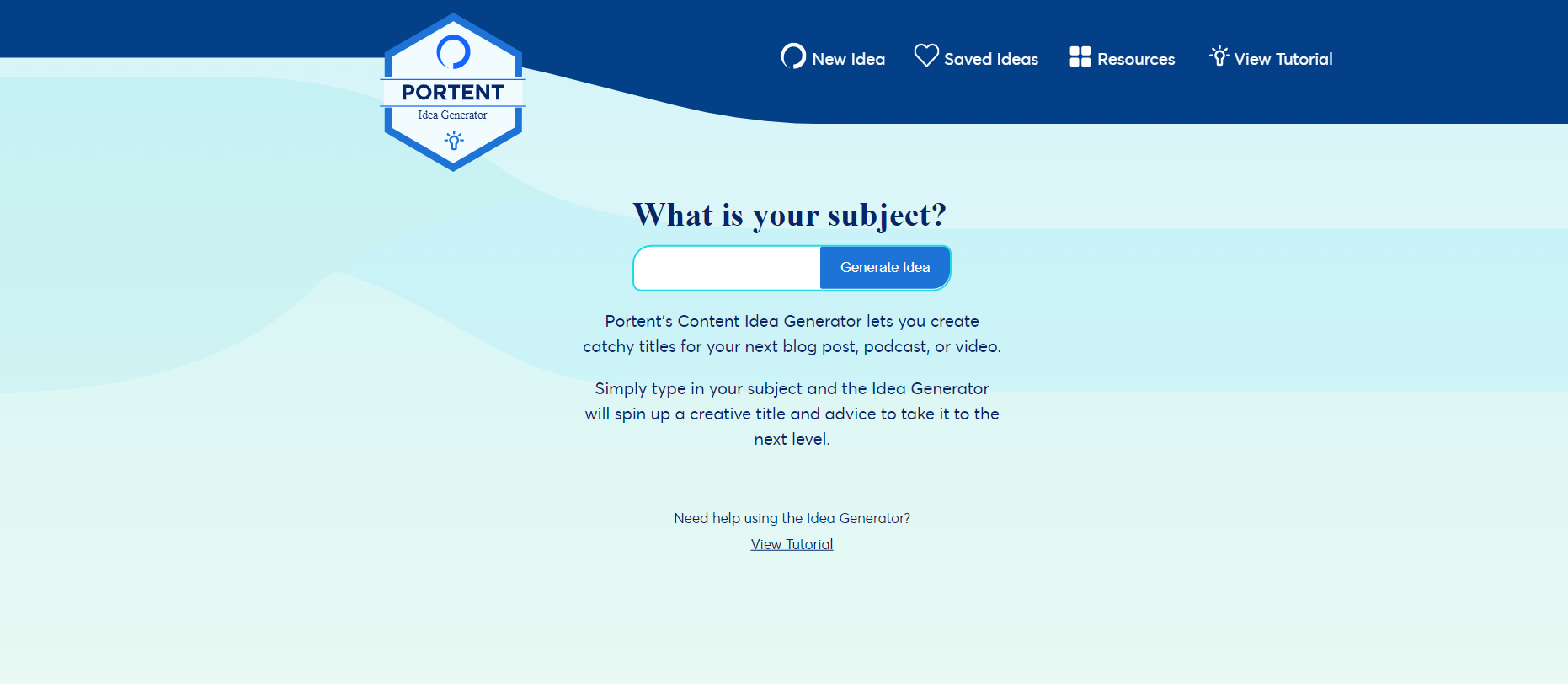 Getting started can be tough in any creative project. Most of all videos.

Content Idea Generator is a great tool to bounce ideas off of. Simply enter a keyword, and it will generate creative titles for your video.

This is more powerful than it seems initially. Once you start going through a keyword list, the sheer size of it can be slightly intimidating.
To create a unique and interesting title, whilst maintaining SEO, is extremely tough.

That's where Portent's Content Idea Generator will help you.
It might not always give you the result you want, but it will push you to explore your keyword.
Sometimes it will give you certain ideas that you could run with, sometimes it will give you something absurd and hilarious. Either way, it is free.
For example, for the keyword "Video Marketing Tools", we got two vastly different results:
"20 Ways Knowing About Video Marketing Tools will Land you in Jail"
"13 Ideas You Can Steal from Video Marketing Tools"

You can add any number of subjects, and save ideas, and within a click see new titles. All this at $0 per month, i.e. absolutely free.
Celtx (Scripting and Production Management)
Celtx is a wholesome management platform for video creators to organize and structure all the aspects of production in video or film making.

Celtx offers multiple tools to enable creators with a story development module for scriptwriting.
This is a professional grade script editor that allows interactive narratives, multi-column AV, screenplay writer, short-form video scripting, etc.
Users can build stories visually by putting down the shot-by-shot sequence blocks in storyboards, with images integrated to represent shots.
Index cards allow users to develop a story within the script editor.
Celtx also offers tools for planning the production like budgeting and a project catalogue.
This allows users to organize production requirements like talent, props, wardrobe, equipment, locations, crew, etc followed by the expenses, estimates, generating cost reports, and so on.

Price: Starting $10, further discounted for educators.
Animoto (DIY Animation)
Animoto is a professional-grade tool to create short, animated, or photographic videos.

It is extremely easy to use, with a drag and drop interface that allows users to create videos through a pre-built template and edit on the go.
Animoto caters to a large audience, and curates templates and video production for businesses, real estate agents, photographers, e-commerce, fitness, etc.

Animoto has a Getty Images stock library within the editor, with over a million photos and video clips.
Users can club stock images with their footage or video clips on a template that suits their business.
Animoto has a cloud-based editor for editing on the go and a music library with thousands of tracks.

Price: Free with limited music tracks, and Animoto watermark. Starts at $15 per month for professionals, with branding options.
Powtoon (Video Presentation)
Powtoon looks at video creation through a professional lens and lets users create interactive video presentations.

Powtoon has a plethora of tools and templates for video creation, and a drag-and-drop interactive design that is easy to use.
Users can create high-quality videos with a pre-scripted template ready to use at the Powtoon desk.

For example, if you are looking to create videos for marketing you can choose from various marketing templates. Powtoon will help you create marketing videos for different stages. Here's a Customer Success Story template from Powtoon.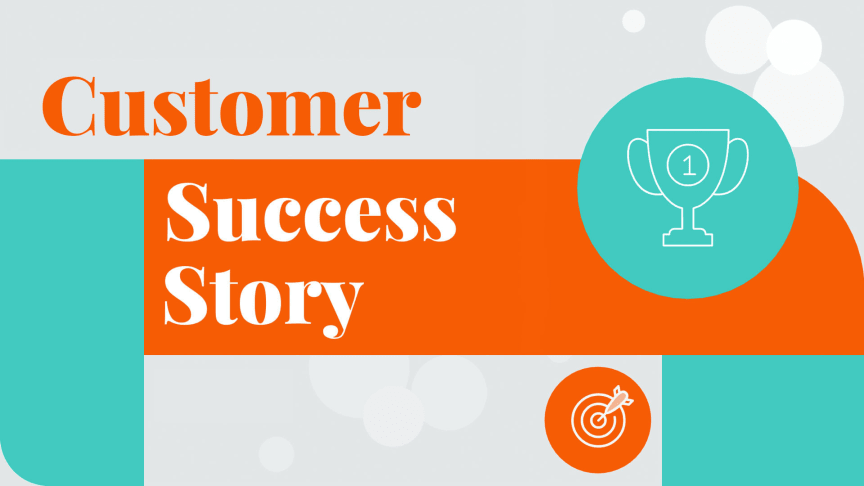 Price: Free for 3 min HD video, 100 MB storage with Powtoon watermark. Pro plan starts at $89 with 2GB storage.
VideoScribe (Whiteboard Video Maker)
VideoScribe is a popular animation software that allows users to create whiteboard animations, typographic videos.

VideoScribe has an intuitive design with thousands of templates, and images, and music to create a wholesome, professional video.
VideoScribe offers a powerful animation tool that allows you to add text and images, which are then automatically converted to SVGs.
Thus, you don't have to draw anything, although it seems you are the one drawing it.

Whiteboard videos have an inherently creative look and exude quality whilst getting valuable information across.
VideoScribe offers a user-friendly interface for marketers, who aren't skilled video creators.

Price: The yearly plan starts at $8 per month, which means $96 paid yearly.
Magisto (Video Editor)
Magisto is a complete video editing tool, that helps you create polished, professional-looking videos.

Magisto picks and chooses the best, high quality, and interesting video clips, and images from whatever footage you upload.
It does this by using state of the art AI-backed algorithms.

Users can choose from templates to create brand-friendly new videos, from old and stock footage they already have.
Magisto helps users edit and craft video content for each campaign.

It also offers a multi-channel marketing tool with useful analytics.

Price: Starting at $9 for 10 minute long videos, premium editing styles, and unlimited downloads.
No video is complete without some music.
Even for professional videos, a sophisticated, soothing outro and intro is a must-have. But the problem is, most music we enjoy is copyrighted.

Premiumbeat offers an exclusive music library for your videos with thousands of tracks and beats.
Users can choose from a range of free royalty-free music, or license a song of their choice without worrying about the legalities.

PremiumBeat categorizes music by genre, moods, collections.

Price: For $64.95/month [billed monthly], users can license 5 tracks. PremiumBeat also offers free music.
Videos like any other media, observe user impressions. These impressions can be the source of powerful analytics to help you create better videos.

Viewbix offers analytics and engagement tools for videos to ensure reach and quality for each of your videos.
Viewbix is entirely self-managed and reports real-time insights over multiple distribution channels.
It offers optimization through the creative studio to transform standard videos into conversion-based campaigns.

Using Viewbix's Vsense users can drive a meaningful ROI on their video ads, with deep insights into viewer engagement. It is an all-inclusive marketing platform for your video ads.

Price: Viewbix currently offers quotation pricing.
TubeBuddy (Video Growth Management)
TubeBuddy is a free browser extension and mobile app that helps you drive traffic to your videos with multiple powerful tools.

TubeBuddy lets you find high performing, searchable video topics that will rank high and give you the hits you want.
Then it will automatically create a title with metatags. TubeBuddy ensures the growth of your channel on competitive platforms with various tools.
It drives traffic to your new uploads and ensures growth by employing best practices for each channel of publication.

Users can use TubeBuddy to publish videos quickly, and consistently by adding them to the pipeline.
Further users can improve thumbnails with A/B testing. Users get productivity tools, tags, and keyword research, advanced scheduling, competitor analysis, retention analyzer all under one roof.

Price: Starting at $9 per month with a thumbnail generator, tags, and keyword research.
Shakr (Video Branding)
Shakr is a state of the art platform for advanced video marketers looking to grow their businesses. It is a video versioning software for realizing effective marketing projects with social media success.
Shakr focuses on the look and the feel of your brand through videos. It helps you optimize your videos for optimized viewing on mobiles, social media, and other channels.
Shakr takes your brand creatives and optimizes them for ads, demo videos, and shareable content.
With social media marketing templates, and ad templates users can also pick and choose from a vast library of music for their brand.
Users can create custom video templates and automate video creation.

Price: Starts at $200 per month. Quotation-based pricing for established businesses.
These are the top 11 tools that made the cut for being the best the community has to offer for video marketing in 2023.

All of these have a special place reserved for video marketers looking to create quality video content, and video libraries for their leads, and clients alike.

All said and done, these tools are accessible to almost every video marketer. The final cut that you create will take into account your skill, prowess, and most importantly, your vision.
Remember, video is a creative medium. These tools are art supplies, but it still takes a great artist to create great art.

Hope you found the right tools for your video marketing strategy through this blog post.