A group of hackers gained access to live feeds of 150,000 surveillance cameras in 2021, according to Bloomberg. The hackers were able to infiltrate Tesla, women's health clinics, psychiatric hospitals, police departments, prisons, and schools.
New research from Wizcase indicates that the problem is just as serious for private, web-connected cameras, with an estimated 15,000 cameras exposed and readily accessible to the general public every day.
For example, USA Today reported that a flaw in Zoom left Macs vulnerable to hacking after Zoom meetings. With more people working from home and conducting business online, this number is only expected to increase.
Do you create videos for business? If yes, you must ensure that you are using a secure webcam recorder.
When setting up a web camera, many users will leave it unintentionally open to hacking. During the setup, cam owners may forget to set certain settings, or they will not alter certain functions which can lead to errors and access to unauthorized users. Understanding how webcam security works can help you put the necessary safeguards in place to prevent hacking and other insidious activity.
How Webcam Security Works
Cybercriminals and outside users with malicious intent can hack into a webcam when it is not active, when a user is in the middle of a meeting using software such as Zoom, and when the webcam is actively working as the user intends.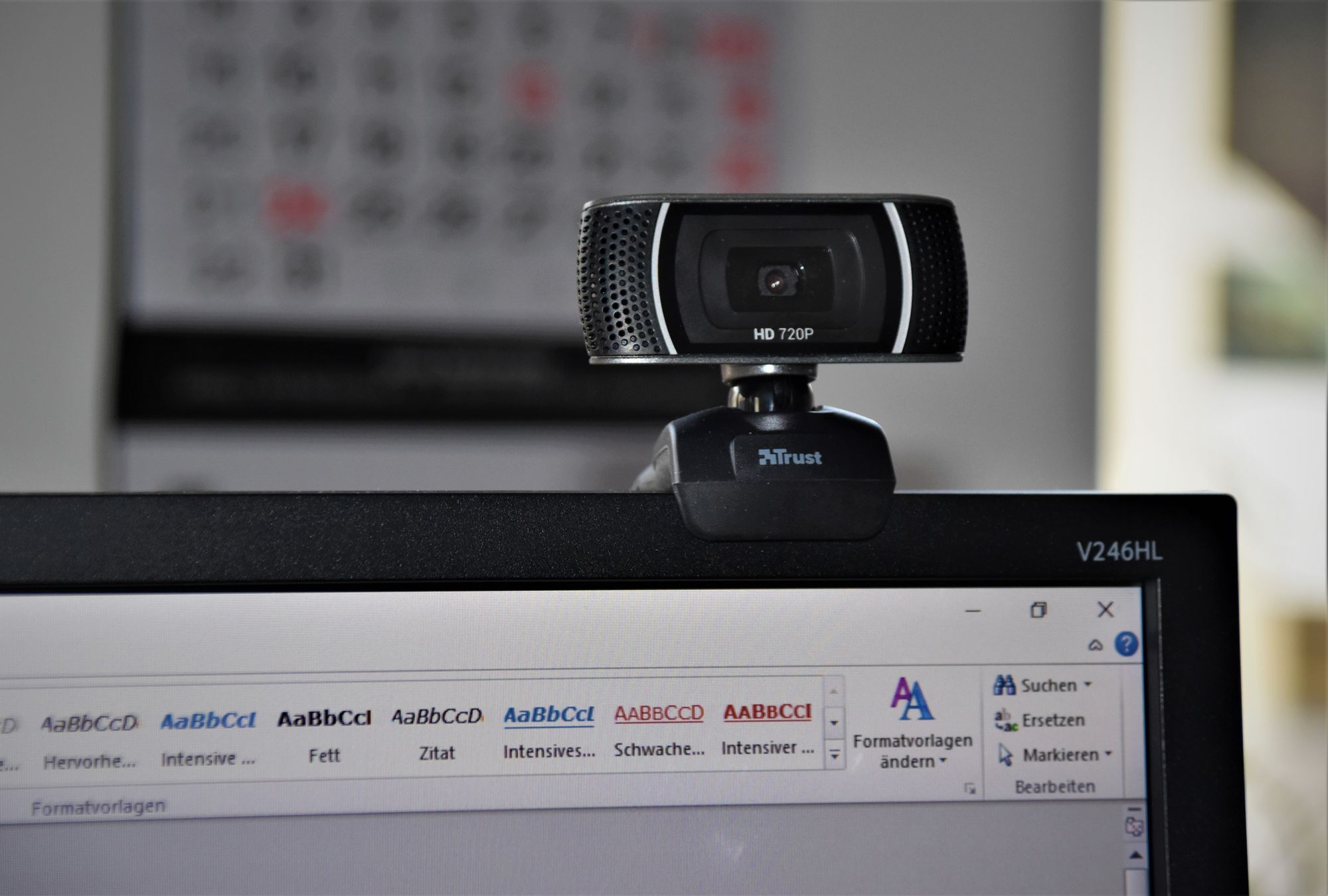 Others may grant access to connect via webcam without realizing what they are doing. If a hacker is able to gain access to your web camera, they can secretly record you, extort you or install malicious files on your computer.
Security features built into a webcam can protect the user from unwanted attention, outside hacks and a total lack of privacy. However, it is important to take extra steps to ensure that your web camera has not been infiltrated by an unauthorized person or is not vulnerable to attack.
If you are, for example, a smaller business, then it is reasonable to create a safe environment in spaces, so make sure to utilise secure small business networking solutions so you can have a layer of protection for all your employees Likewise, school asset management software helps protect students' devices.
How to Know if Your Webcam is Hacked
There are a few indicators that help a user identify when their webcam has been hacked. These include the following:
Camera indicator light is on, either continuously or blinking
Webcam process is running, which is viewable in the task manager
You have unexpected webcam files on your computer
Your security settings have been changed without your authorization
The hacker sends you a message
Activating the webcam gives an error that the webcam is already in use when trying to open it
Running specialized antivirus tools detects the hack
Basic web camera security tools will often show that the webcam has been hacked. The light associated with webcam activity is usually lit while it is in operation.
Additional programs or even simple anti-viruses are able to detect such problems when running in the background or when scanning manually. The task manager, when open, will show programs that are running, including your webcam.
If the outside source initiated contact through a virus or trojan, the security program may even purge the issue.
When you try to open the webcam, it will give an error that it is already open. You can also use the task manager to double-check this. Run an antivirus program to see if you have been hacked. You can use a tool such as F-Secure SAFE to detect malware on the computer.
Running this type of program along with programs such as Malwarebytes can protect you and your computer from unwanted outside interference with your webcam. You should run these once a week at a minimum, or immediately when any of these signs appear indicating your webcam has been hacked.
How to Protect Your Webcam from Hacking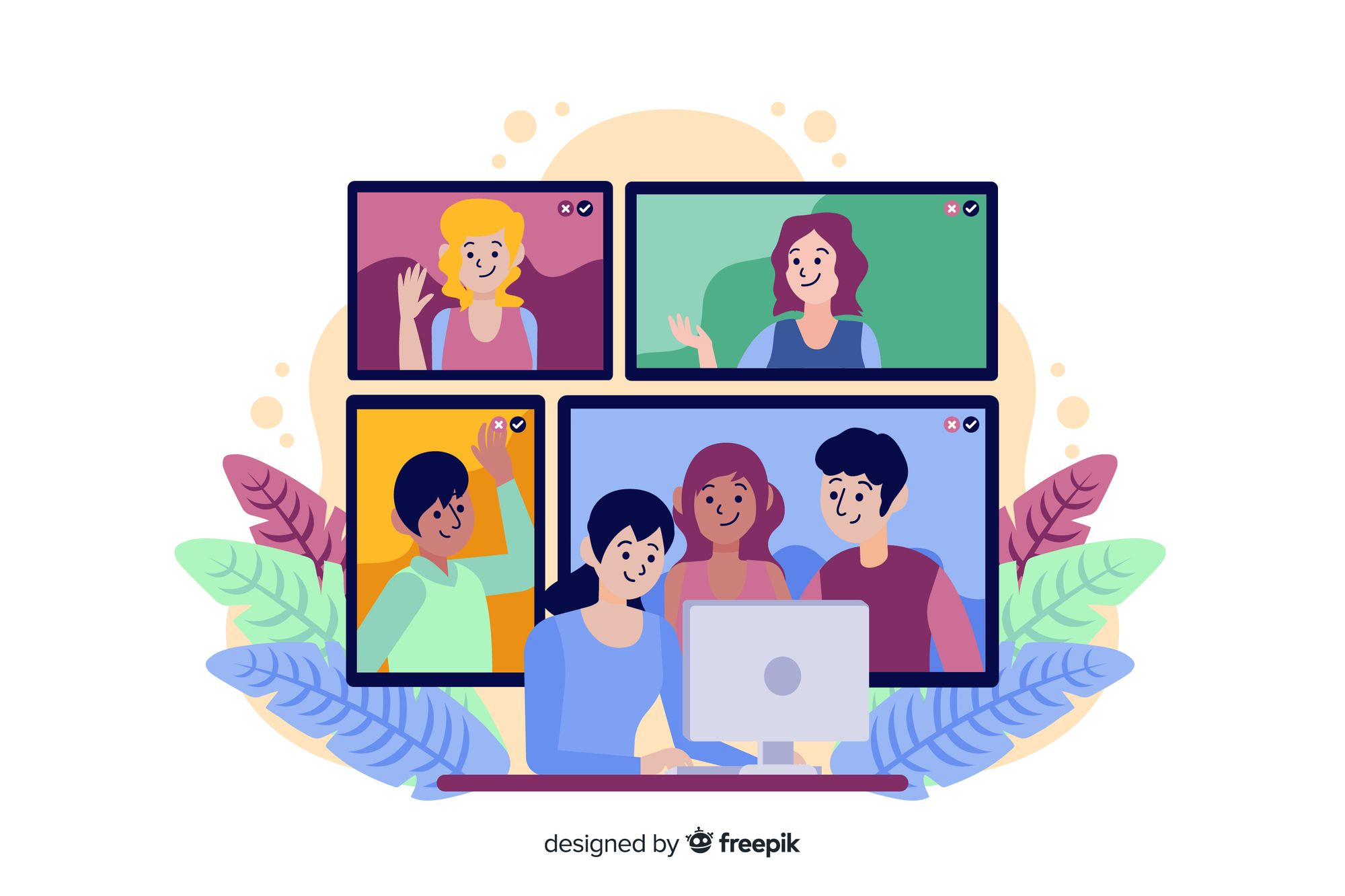 These steps provide higher security from hacking when using a webcam at work or home:
Use trustworthy software and websites from reputable sources
It is easier for hackers to get into a computer when the user clicks on website URLs that are not reputable. When downloading and installing software that is not trustworthy, you can also face infections that increase the possibility of hackers accessing software and hardware within the computer.
Additionally, some programs can spy on the user, report data back to the company or increase the possibility of hacking because of low-security settings in programs, browsers, or the computer. Forbes recently published a list of 30 apps to avoid after CyberNews analyzed several apps and identified them as malware that was collecting data on servers and sold in China.
Most of these apps were considered "Beauty Camera" or "Photo Editor" applications. Increase your personal web camera security by avoiding any apps with few downloads, few security features, or no option to deactivate the app easily.
One trustworthy program is the screen recorder by StoryXpress. This app provides the ability to record video, edit, and share your recordings. It has advanced features and is transparent about ownership information and support.
Another reputable app is Adobe Photoshop Camera. Adobe has been around for decades and is known for quality programs along with excellent performance. The app boasts many of the same features as Screen Recorder and has the same easy access to support if any issues arise.
Enable your Firewall
The first tip NordVPN gives to protect your web camera is to enable your firewall. This will monitor the network traffic and block suspicious connections.
You can access your computer's built-in firewall by following these steps:
For Windows, visit the Control Panel.
Next, go to System and Security.
Click on Windows Defender Firewall.
Next, turn Windows Firewall On or Off.
For macOS, go to System Preferences > Security & Privacy > Firewall.
Update your software
Security guru Norton says that it is important to update your software to patch vulnerabilities. You can do this by:
For Windows, click Start > Settings > Update & Security > Windows Update. Click Update & Security. Click Windows Update. Click Change active hours. Select when you want updates to occur. Save. You can read detailed instructions on the Windows website.
For macOS, go to System Preferences. Click on Software Updates. Click Update Now to install all available updates. Select Automatically keep my Mac up to date to have install future updates automatically. Apple offers detailed instructions if you want to learn more.
Physically cover the webcam or remove the camera when not in use
If you use a webcam that plugs into your computer, remove it when you are not using it to be sure you are not vulnerable to attack.
If your webcam is part of the installed equipment of your computer, you can cover it up.
This simple trick could save you a major hassle. Facebook co-founder Mark Zuckerberg and FBI director James Comey both admit to putting tape over their computer's camera when it is not in use.
You can also purchase a small blocker that is made specifically for this purpose. You can also turn off the device via Device Manager.
Run IP lookup on suspicious websites
Another way to increase your web camera security is by using IP lookup. This identifies who or what owns or is using an IP address. It can sometimes help to determine if your computer or webcam has been hacked and can identify the IP address associated with the hack. You can report this IP address, and this step can also prevent future incursions within your network.
Use anti-malware software
A particularly important preventative measure is to use anti-malware software. This program can scan for and remove malware on your computer. Some tools are free and will keep the computer protected from various attacks. Others require a monthly or annual subscription. Go for a program that protects against malware, spyware, and viruses.
Use a strong password
Web camera security begins with a complex password and proper settings. Use a strong randomized long password through a password generator. Do not use the same password for multiple applications.
Use multi-factor authentication
You can protect your webcam through additional web camera security by using Multi-Factor Authentication.
This option is possible through Google Authenticator which is a secondary form of authentication used to increase security by using another form of access to get into the webcam or other application. You can ensure that a code is sent via text to your phone so no one else can access your webcam.
Restrict permissions to the webcam in the settings
You can restrict permissions to your webcam in your browser settings. You can add blocked sites and restrict permissions that provide access to the camera. Instead of letting all websites use the cam, you can limit or require each site to ask before activating the camera. You can also restrict access to your microphone if you believe someone may try to steal your recordings.
Avoid phishing traps
Refrain from clicking on links in emails from untrustworthy domains or senders. Phishing emails are often sent by hackers who want to gain access to usernames, passwords, or other sensitive information. These attacks may try to get the target to hand over this information by claiming they need to "update" it or by infecting their computer with viruses.
Avoiding hackers and cybercriminals is a daunting task. However, the tips above can help you accomplish this goal. By using a strong anti-virus program, updating software often, and not falling prey to phishing attempts, you can increase your cybersecurity and rest assured that you are not being secretly recorded.