Given the benefits of using videos in achieving business goals, the corporate video market has exploded in recent years. Hence, the reason behind the exponential adoption of end-to-end video tools is pretty clear.  As per the statistics, experts predict the enterprise video market to be valued at a whopping $25 billion by 2025.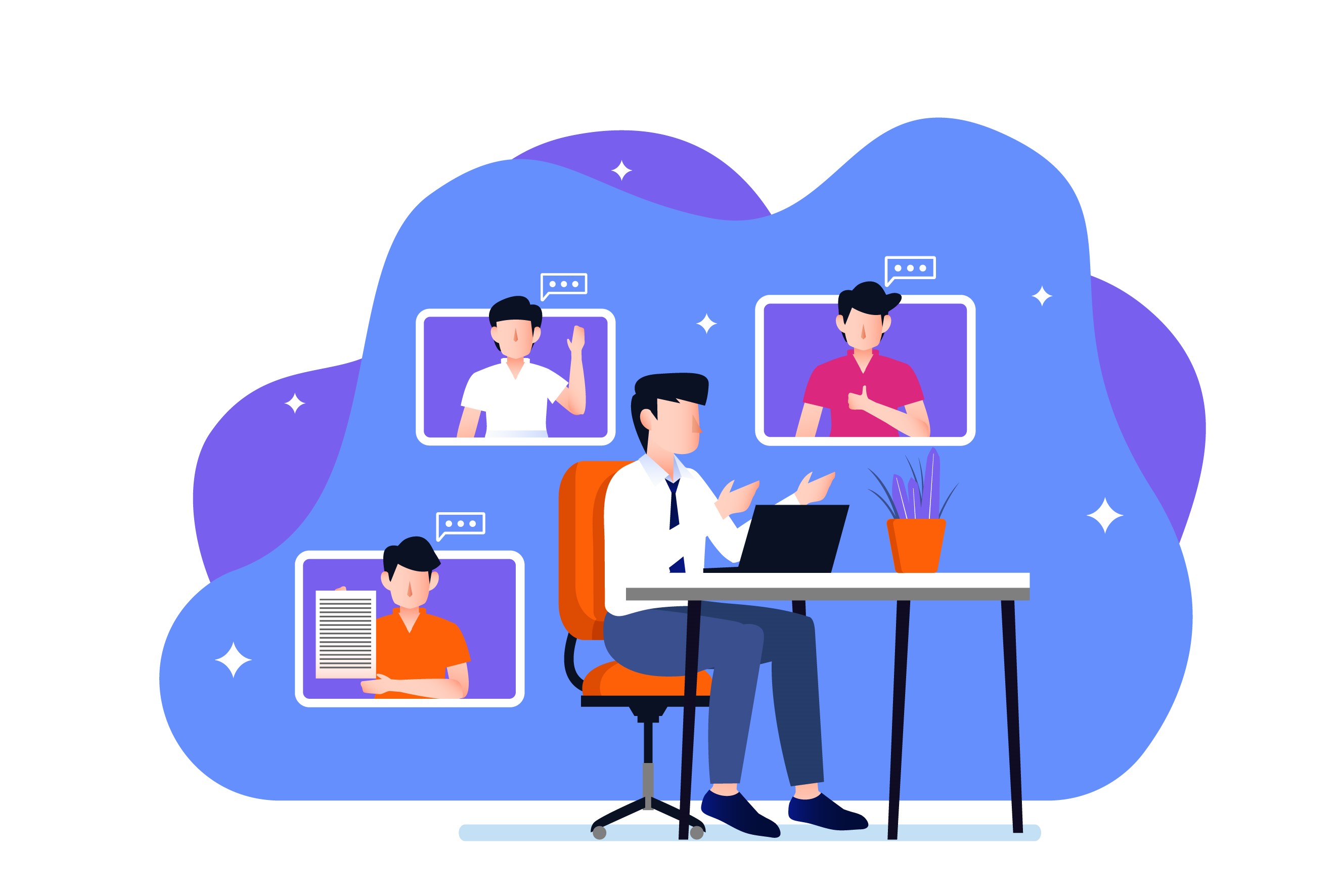 Create Your First Video Now
You can do it!
Get Started
One popular video platform that you must have heard of is Loom. Primarily used for remote communication, the tool allows you to quickly record (screen or/and webcam) and share videos with the recipients.
It also provides insights that help you analyze the shared video's performance. However, while video communication is the need of the hour, Loom has a lot of disadvantages, when compared to loom competitors. Some of them being:
You can't live stream your videos using Loom. If that's a key requirement, Loom is not for you.
Loom provides priority support, custom onboarding, and a dedicated account manager only to its enterprise account users. The other paid plan users only get access to priority support.
Loom has integrations with a very minimal number of platforms. These are way lesser than what loom competitors offer.
On Loom, you can not create video channels or playlists for videos. This is a common feature offered by most of the video platforms.
These disadvantages prompt users to go ahead and look for Loom alternatives. In this blog post, you will learn about the top five Loom alternatives and competitors, their key features, and why they are better than Loom.
StoryXpress
One of the leading end-to-end video platforms in the market, StoryXpress has a solution for everything that your business needs for creating, hosting, sharing, and analyzing a video. The platform can also be integrated with leading SaaS tools such as HubSpot, MailChimp, Pipedrive, ActiveCampaign etc.
With the option to customize your video player, add CTAs (call-to-action) to videos, create team libraries, and much more, StoryXpress makes it to the top of our list for all the right reasons. The 14-days free trial of all their paid plans is simply the cherry on the cake!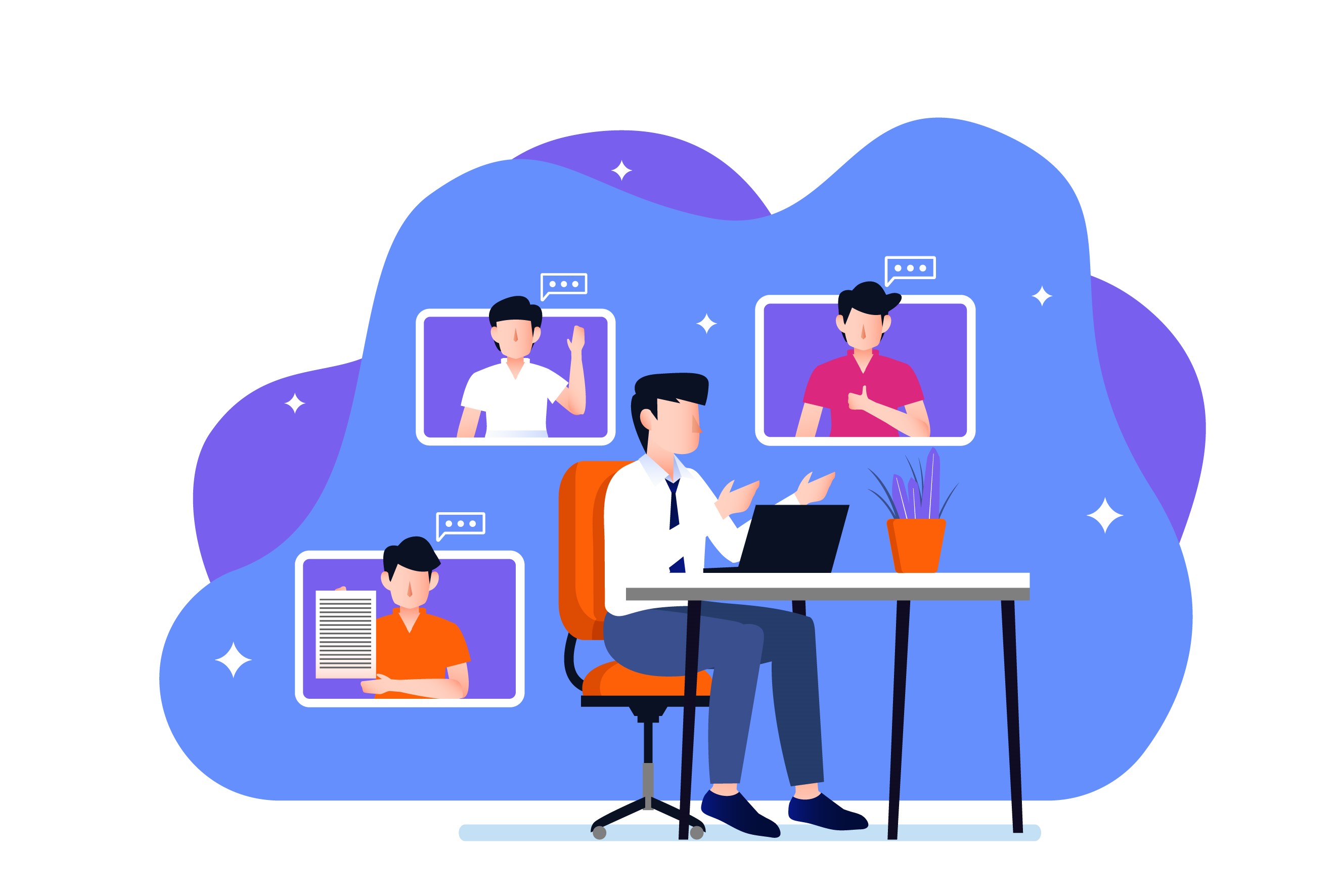 Get StoryXpress Now!
Video Platform for High Performing Teams
Get Started
Key features of StoryXpress
Screen and Webcam Recording: With remote working becoming the new normal, asynchronous video communication is the way forward. Hence, StoryXpress provides you with an option to record your screen and/or webcam to send quick video messages to not only your team members but also external stakeholders.
Ad-free hosting: Users can utilize the option to not just host videos created via StoryXpress on their website but also host unlimited external videos in a completely ad-free environment.
Analytics: With advanced insights like most watched/skipped parts of the video, engagement graphs, demographics and so on, StoryXpress helps businesses to understand their prospects and tweak their business strategy accordingly.
SaaS integrations: StoryXpress can be integrated with many leading SaaS platforms like HubSpot, Pipedrive, and Calendly amongst others. This helps in ensuring that the productivity and efficiency of the team are never low.
Video customization: With various customization options like changing the player color to your brand colors and adding your brand logo, you can ensure that every video you create on StoryXpress is in line with your organization's brand guidelines. You can also tweak aspects like playback speed, volume, autoplay, etc. to meet your requirements and vision.
Call-to-Action (CTAs): StoryXpress provides various CTA options like:
Buttons: Can be used to send users to specific landing pages after/during watching a video.
Forms: Generally used to capture details from the viewer. You can either use StoryXpress's default in-built forms, or a custom-made form.
Banners: Used to draw your customer's attention to specific announcements, discounts, and coupon codes during the video.
Schedule meetings: StoryXpress allows you to insert your Calendly schedule in the video so that your prospects can book meetings with you while watching the video.
Team libraries: You can organize all your previously created videos and drafts into different libraries to ensure they are maintained and easily found in times of need. Maintaining videos in these libraries ensures the team knows exactly what video is where.
A/B thumbnail testing: Testing two different versions of thumbnails for the same video is an extremely recommended practice in video marketing. This allows you to understand what kind of video packaging your viewers associate with the most. StoryXpress understands the importance of A/B testing and offers this feature to its users.
Why is StoryXpress better than Loom?
StoryXpress is an end-to-end video platform that offers features like A/B thumbnail testing, creation of video playlists, and channels amongst others. Loom offers none of the mentioned features to its users.
StoryXpress has an extremely rich library of integrations. Loom, on the other hand, has a very limited set of integrations.
StoryXpress provides advanced video analytics such as video heatmaps. Loom does not provide this essential metric thats why StoryXpress is better loom alternatives on chrome webstore
Vidyard
Vidyard, a well-known alternative to Loom, is used by businesses to create, edit, host, analyze and distribute video messages among potential and existing customers. One of the most attractive features of the platform is that it offers professional help to businesses to create video marketing and sales strategies, custom video, and landing pages, and everything related to videos.
Also offering its users unlimited ad-free video hosting and unlimited video uploads, Vidyard serves over 4 million users across the globe.
Key features comparison of Vidyard vs Loom
Video creation: Vidyard users can create videos from scratch by recording their screen and webcam, both simultaneously and/or individually. The platform also allows you to string many videos together and build a single shareable playlist with the recipient.
Ad-free video hosting: Using Vidyard, you can upload videos in an ad-free hosting environment.
Video sharing: Vidyard users can share videos on all social media handles. Users can also embed these videos on their websites, emails, and landing pages, before sharing them.
Video Security: Password-protecting videos is extremely important since it ensures that the data in the video is only viewed by the intended audience. Vidyard provides this feature to its users.
Integrations: Vidyard users enjoy integrations with many leading SaaS tools like Marketo, Salesforce, Gmail, and many more.
Video optimization: With features to add various calls-to-action (CTAs) to videos, activate video SEO, and enable automatic transcription for all videos, video optimization is one of Vidyard's forte.
Why is Vidyard better than Loom?
Vidyard provides a functionality called 'Uploader Widget'. It allows external agencies to upload content into your account, hence reducing your team's workload. Loom does not provide this functionality.
With Vidyard you can pre-schedule a video release. This feature helps users to plan their work much ahead of time. Loom does not provide this feature.
Vidyard offers a wide range of integrations when compared to Loom's offerings.
Vimeo
Making it to the third spot, Vimeo is a popular name in the video industry. From video creation, editing, customization, and sharing options to live streaming, advanced analytics, and customer support, Vimeo has an answer to everything that your video team will need from a platform.
Vimeo also offers its creators the option to make money via subscription models. The three models are - Subscription video on demand (SVOD), Ad-supported video on demand (AVOD), and Transactional video on demand (TVOD).
Key features comparison between Loom vs Vimeo
Live streaming: All Vimeo creators can live stream high-quality video content.
Screen recording: You can also create videos from scratch by recording your screen and webcam.
Creating videos from templates: All creators who need to churn out videos quickly can pick beautifully designed templates and tweak them as per their needs.
Hire a video professional: In case you don't have a team to create videos on the platform, Vimeo also allows you to post a job and hire a freelancer from their database for your job.
License stock footage: Vimeo creators are granted access to the platform's stock footage. This indeed is a dream for all video creators.
Why is Vimeo better than Loom?
Vimeo allows live streaming. Loom does not offer this option.
Vimeo provides subscription options to help creators make money while creating videos. Loom being restricted to only a video communication tool does not provide this feature.
Via Vimeo you can hire a freelancer to complete a certain job, Loom does not offer any such features.

Wistia

Wistia markets itself as a platform that acts as a catalyst in the efforts of marketers and sales professionals to convert their videos and podcasts into successful 'marketing machines'.

Wistia users also get access to various lead generation tools, advanced analytics, a lot of marketing integrations to choose from, and player customization tools to ensure that all videos are in line with the brand guidelines of your firm.

However, one point to keep in mind is that, if Wistia creators also want to create, edit and share videos on Wistia, they will need to opt for a subscription to their product called - 'Soapbox'.

ProTip: StoryXpress is an end-to-end video platform. Creators can create, edit, manage, host, share and do a lot more with just one single subscription. The paid plans start at just $8/month.

Key features comparison between Wistia vs Loom

Video customization: With the option to change player colors as per your firm's brand guidelines, and add your brand logo, video customization on Wistia is quite useful.
Calls-to-Action: From adding annotation links and collecting email addresses at any point in the video to adding lead generation forms, Wistia ensures that every video has a CTA to increase video engagement.
Integrations: Wistia creators have access to an extremely rich library of integrations like Marketo, HubSpot, Mailchimp, and many more.
Sharing videos: You can share videos on your organization's social media handles or embed them in emails, websites, and landing pages.
TV-like experience: With options like 'up next' and 'watch trailer', Wistia's experience is a notch up when compared to its competitors.

Why is Wistia better than Loom?

Wistia offers its viewers a TV-like experience, Loom doesn't offer this experience to its users.
Wistia offers a lot of integrations to its creators. Loom has a very limited set of integrations to offer.

Movavi Screen Recorder

Designed to provide a hassle-free experience for users of all skill levels, Movavi Screen Recorder stands out in the video creation market as an intuitive and straightforward software that lets businesses and individuals create professional-looking recordings with ease.

Whether you need to create instructional videos, record video conference calls, edit previous recordings, or add webcam footage, this software has you covered.

For businesses and teams, Movavi Screen Recorder allows everyone to set up a scheduled recording that simplifies the recording process for recurring meetings or presentations. This feature saves time and ensures that important moments are captured without the need for manual recording.

Key features comparison between Loom vs Movavi Screen Recorder

Grab audio from two sources simultaneously: With Movavi Screen Recorder, everyone can easily enable both microphone and system sound, ensuring that their recordings capture all necessary audio.
Scrolling screenshots: No need to take endless screenshots anymore. Movavi Screen Recorder allows its users get access to take scrolling screenshots, eliminating the need for endless screenshots to capture content that doesn't fit on one screen.
On-screen annotation: All users easily add on-screen annotations to their recordings, highlighting important points and providing context for viewers, making it perfect for instructional videos or tutorials.
Noise reduction: This new advanced feature will help users get rid of intrusive sounds. Say goodbye to interruptions and enjoy a smoother recording experience.
Sharing options: It supports all major video file formats, especially the SuperSpeed mode, which increases the speed of processing.

Why is Movavi Screen Recorder better than Loom?

No features locked in the free version: Unlike Loom, Movavi Screen Recorder offers all its features in the free version, providing users with full access to the software's capabilities.
Schedule recordings: While Loom only allows users to manually start and stop recordings, Movavi Screen Recorder's scheduling function provides the convenience of automatic recordings, ensuring collaboration seamlessly without worrying about missed recordings.
Includes 4K output: Unlike Loom, Movavi Screen Recorder supports 4K output for high-resolution recordings.

BombBomb

The team at BombBomb believes that in the current world, meaningful corporate relationships can be built by video messaging. They believe and rightly so, text messages are always open to misunderstanding, video messages, on the other hand, make sure that your recipient understands exactly what you are trying to convey.

BombBomb increases the efficiency of its platform by also offering features like contact syncing, admin control, unlimited file storage, and much more, hence securing a strong spot on our list of top 5 Loom alternatives.

Key features comparison between Loom vs BombBomb

Record: BombBomb allows its users to record their screen and/or webcam.
Share and track: You can share videos on social media handles or embed them in emails via BombBomb. The platform also gives you real-time performance updates of every video that you share via BombBomb.
Integrations: BombBomb users can enjoy integrations with over 50 popular tools like Gmail, Animoto, Salesforce, and many more.
Customer support: BombBomb has a 'Help Center' that has preempted the roadblocks that you might face and offers a detailed answer to each of them. In case your query isn't answered, you can also email them on their support ID.

Why is BombBomb better than Loom?

BombBomb provides contact management and automation features such as managing up to 3500 contacts, email scheduling and contact relationship scoring. Loom doesn't offer these features.
BombBomb's vast set of integrations beats Loom's limited options any day.

We hope that helped!

We hope this list of top five Loom alternatives helped you decide which tool to pick. However, we completely understand that this is a big decision and one blog post might not be enough to decide.

You could always go ahead and try out StoryXpress's 14-days free trial of any paid plan and then make a decision. You could also talk to our video experts to help you make a decision! Book your free demo session here.