Let's talk about video series!
Videos are beyond any other type of marketing content.
They are fun to watch, convincing, and extremely engaging. With people going on daily binges on Netflix, a digital marketer can ensue a sales video binge.
Video series is an amalgamation of your best, most engaging video content nicely wrapped under a sensational title and produced for a binge.
If you are not already creating videos, well, we've got a lot of ground to cover. Videos have an extremely positive impact on your ROI, click-through rates, lead generation, and even customer retention.
If you are not already creating videos, well, we've got a lot of ground to cover. Videos have an extremely positive impact on your ROI, click-through rates, lead generation, and even customer retention.
What is Video Series
A video series is a collection of videos that are related to a particular theme, topic, or story. These videos are usually released in a sequence, with each video building upon the previous one to create a story or narrative.
Video series are often used as a video content marketing strategy to engage and retain audiences, as they can keep viewers coming back for more and create a sense of anticipation for future releases.
They can also be used to educate or entertain viewers on a specific topic, provide a behind-the-scenes look at a brand or product, or showcase the expertise of a company or individual.
Video series can be released on a variety of platforms, including YouTube, Vimeo, StoryXpress or a brand's website. They can vary in length, format, and style.
Creating a video series will allow you to explore the entertainment value of videos. These videos don't have to be purely for entertainment, in today's day and age, with the tools we have at our disposal: you can create how-to content that is entertaining.
Without further ado, let's look at a few video series you need to create for your business:
Product Promotional Series
Well in a way every video produced from a sales perspective is kind of promotional. While referring to a product promotional video, we are referring to a demonstrational style product promotional video.
A product promotional video series is curated specifically for every launch, release, and update. Each video caters to a specific product, and may or may not expand on the features, although must lightly touch upon important aspects of your product.
To create a good looking product promotional video, you need to keep a few things in mind. For instance, you must always, always show your product. Product promotional videos are a short-form type of video content.
Any sales video or perceived to be sales video can be cut short to create a product promotional video, granted that it is short, extremely short.
Product promotional videos can even be a 5-10 second banner style video. This is exactly what is used as an advert (that you can't skip) on YouTube. This is a video that could even be flashing on your landing page or cold outreach email.
Additionally, with a product promotional video, you always have to show your product. Even if you have a large enough fanbase who are familiar with your product like Apple and the iPhone, you have to show some part of your product.
Here's OnePlus's "OnePlus 8T - Ultra Stops at Nothing" video series:
This is why product promotional videos are also sometimes referred to as demo videos. Showing your product in a video is by no means restrictive; it allows you to explore an engaged set of audience. And for the audience, they are anyway looking for how your product looks and how it works.
Here's summing up the things you need to keep in mind for every video in a product promotional video series:
Duration is short, anywhere between 5 seconds to 1 minute. In extreme cases, more than that but never exceeding 3 minutes.
Always show your product, even if you show a part of it.
This type of video should be hyped up, engaging, and attention-grabbing.
Product promotional video content should always be high in quality. The better, the possible.
Since it is such a short video, you have to impress your audience, and you have to do it as fast as possible. Granted you are creating a video series, but individual videos still need to be as high in quality as possible. This will help you keep the audience engaged through each video, and through the series as well.
The idea of creating a product promotional series is to captivate hot leads, nurture prospects, and attract cold leads. This series will also serve the noble purpose of upselling to final stage prospects, and existing customers.
How to make a product promotional or a product demo video? Here are a few simple steps:
Set a goal
Study your audience
Calculate your budget, and workable duration
Create a simple script and avoid jargon
Organize your equipment, and tools (May we recommend the StoryXpress Screen Recorder, only one of the finest tools to create a product promotional video series)
Record, edit and publish
Choose appropriate platforms to propagate, in the form of adverts, emails, and more.
Bonus Read: How to Make Promo Videos for Marketing
Here's yet another example of a great product promotional video:
How-to Content Compilation
How-to videos are an umbrella name we are using for all the types of videos that are created to solve a problem and show how to solve a problem. Whether or not the problem is specific to your product or not is up to you.
Bonus Read: Create Awesome How-To Videos To Educate & Engage Audience
Tutorial videos, explainer videos, and well, how-to videos are all videos that come under this video series of How-to Content.
These types of videos are generally aimed at namely 3 types of people:
A set of audience that you didn't know existed can be accessed through tutorials published publicly.
Leads that can be turned into prospects through strategic sharing of knowledgeable content.
Prospects who are seeking videos to assess the functionality of your product with explainer videos.
How-to videos have an intrinsic charm of attracting more leads and pushing prospects further down into the funnel. This is because as much as they are an effective marketing tool, how-to videos are somewhat of public service. You are teaching people, helping people, giving them a deeper view of subjects, through how-to videos.
Here's an example of a how-to series by Apple:
So even an average viewer that does not even fit into your ICP (Ideal Customer Profile) might surprise you with a purchase. This is why compiling your how-to content in a video series is necessary. Because not only does good quality how-to content become binge-worthy for an interested audience but it also helps you build a brand image.
Audiences view you as an expert of sorts and want to invariably seek your advice. You can build a loyal fanbase with how-to videos that sooner or later end up converting for good.
Here's how you can create how-to video content that supplements your marketing strategy:
Look for a topic worthy of discussion or trending.
Collect data from different forums like Reddit and LinkedIn groups or virtual data room to see what your target audience is searching for. Look for questions your prospects are asking in groups.
Finalize a few topics.
Get expert assistance, and try to solve the problem in the best possible way.
Create a script around the solution, sticking to a restrive script is best here.
Gather the equipment you need. You can record your screen and webcam together for how-to videos with this simple extension.
Edit with graphics, and visual elements to explain concepts better.
Publish through either public platforms or for internal videos use ad-free private platforms.
Initially start by using premium tools like StoryXpress to host your videos and embed them on your how-to page or help center.
Once you have enough how-to video content, you can create personalized playlists for your prospects and loyal customers. These are, of course, to cater to a problem or a set of problems that prospects or customers are facing.
You can pick and choose certain quality how-to videos and publish these on public platforms. Choose trending topics. This will generate the traction and buzz you are looking for.
Although there is room to experiment, how-to videos should always provide the best solution. If you find better solutions, simply post updated videos on your video series. Something you should adopt as a part of your restaurant marketing plan if you are a restaurant owner. You can post videos on the right way to cook a dish how to choose fruits/vegetables and more.
Webinars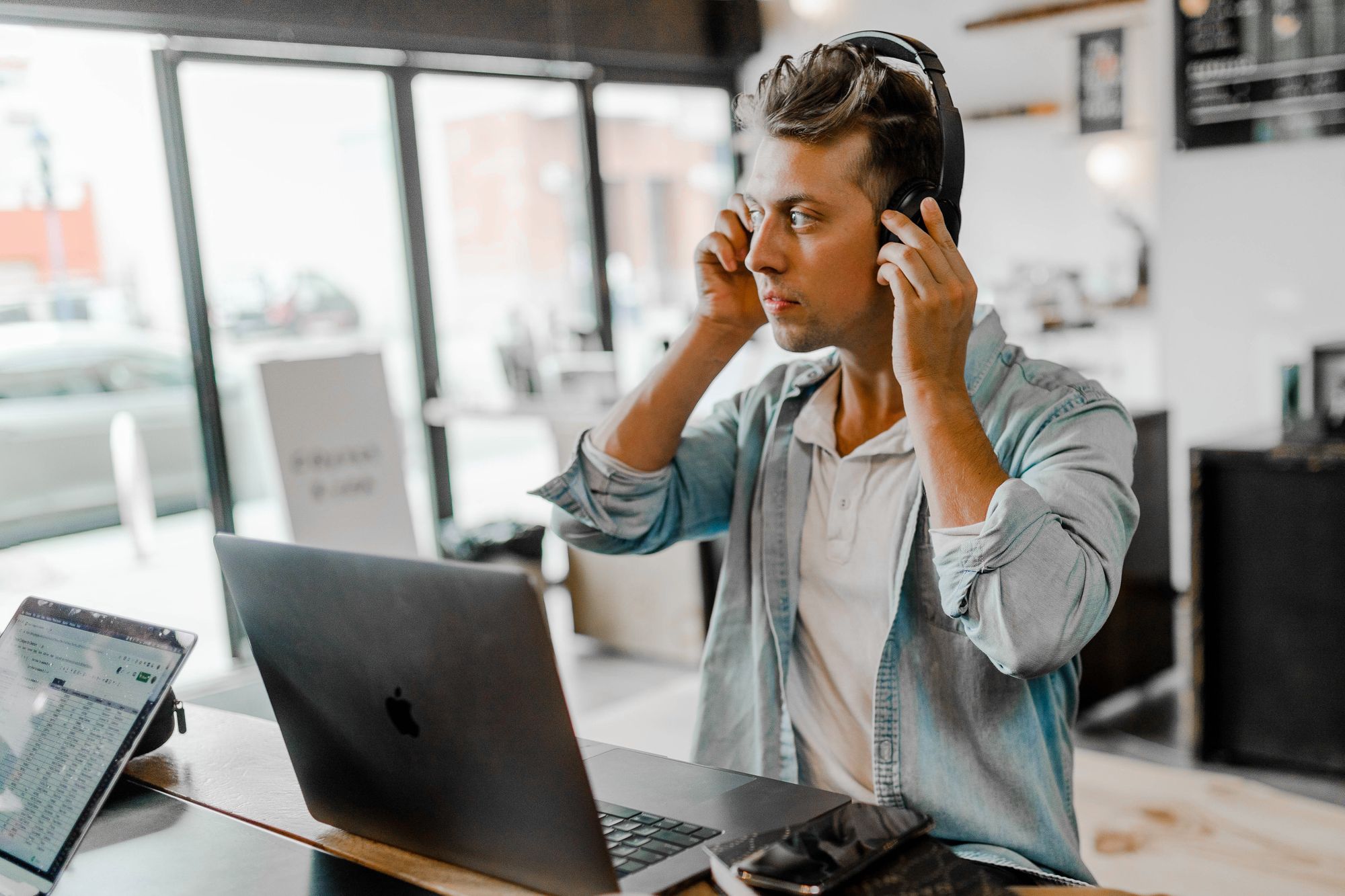 Webinars are the new buzzing video content that a large audience looks forward to, mostly to learn.
Webinars act like a virtual classroom space for business professionals, and actual students alike to expand their knowledge on certain products, tools, or subjects. You can create a webinar about almost everything in business operations including "webinars".
This is a type of video content that will always have a niche audience, but an extremely loyal audience.
Here's the thing with webinars, they are long-form content. They can range from anywhere between 15 minutes to 3 hours. Depending on the topic and the presenter, you can stretch them as far as required.
And that's why it is important to compile them categorically in a series.
Webinars are extremely useful throughout the marketing funnel. They can be cut short and added to a how-to video compilation. They can be used on the landing page as an exclusive one time only offer.
These can even be used to stream on-demand for loyal customers or offered free to prospects about to convert. Here are a few things to keep in mind before creating webinars:
Webinars are high-value content. You can use them to access business professionals from desired businesses that will be willing to offer you a conversion of large value.
Always get experts to host your webinars. These could be insiders, integral members of your team or they could be business professionals that have done something remarkable in your industry. You can even get professors to host webinars for you.
Webinars are generally a long-form type of content, and can even go up to a few hours depending on the topic.
Follow up webinars with Q and A sessions and include interactive elements like live chats, live polls, shared screen space, etc.
More so than any other type of video content, webinars are extremely valuable. A video series containing webinars of high value can pass off sometimes, as semester course modules for universities. That's what you should be aiming at when creating webinars, in terms of quality.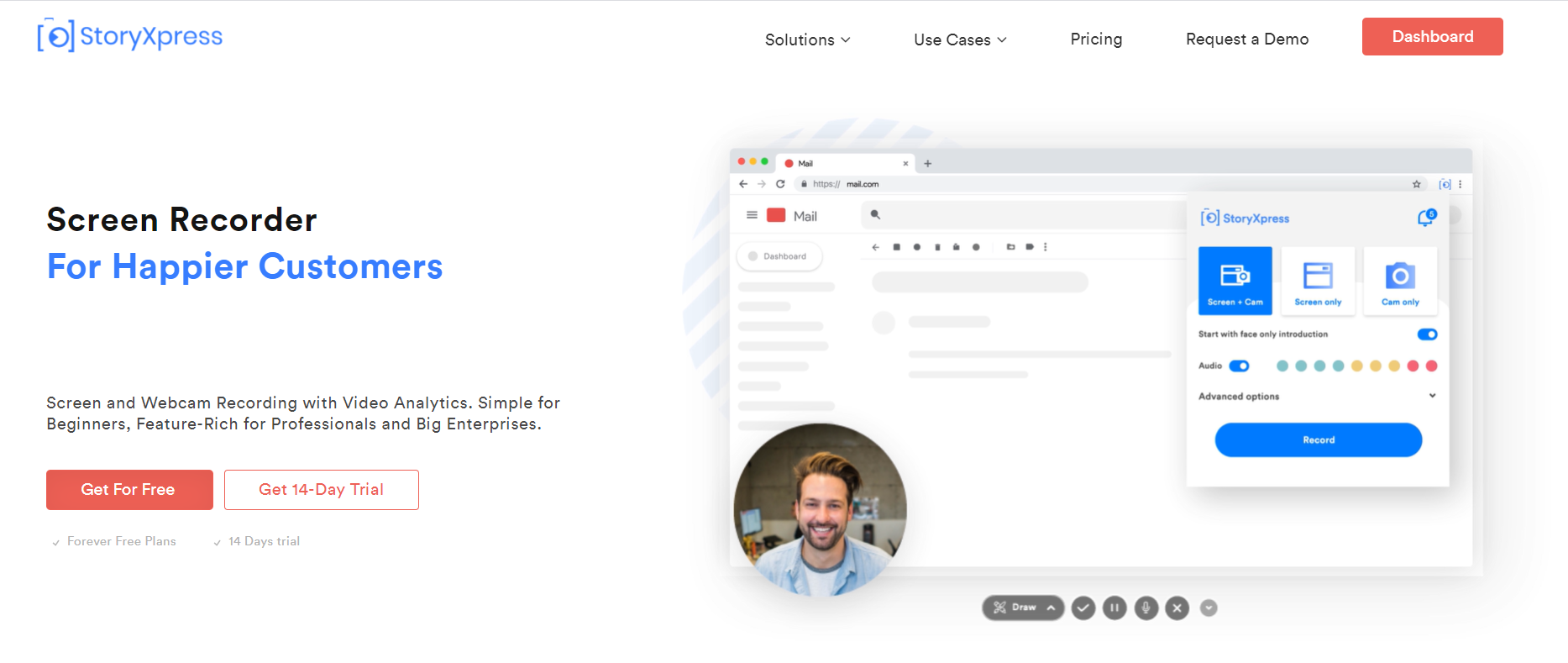 Surprisingly, however, webinars aren't that expensive to create. Apart from the expense, you might incur on getting the expert on board, the other costs are not much.
You can use the StoryXpress Screen Recorder to create and upload high-quality webinars videos. This simple easy to use Chrome extension allows you to record your screen along with a webcam to create sleek looking transitions from explaining highly complex topics, to showing viewers how things work on screen.
Here's a stepwise guide to recording webinars:
Here's a stepwise guide to recording webinars:
Dive into deep research about complex topics, and understand how your leads or prospects can benefit from a webinar on such a topic. Look at forums, Quora, LinkedIn, Reddit, Twitter, Google Scholar. Talk to professors, and researchers to find topics that matter.
Get in touch with your internal team to find any closet experts that know everything about the topic. Or get a presenter on board to conduct the webinar.
Webinars don't run on a designated script, much like lectures, these run on thorough notes. So if you have an expert on board, supplement them with tools or a secondary monitor for accessing these notes.
Gather equipment like camera, mic, and tools to host the webinar. If you are doing it live, then you can choose from various webinar software like Zoom, even YouTube. If you are recording offline, a tool perfect for recording webinars is StoryXpress Screen Recorder.
There is not much to edit with webinars, so make sure you rehearse well.
The Testimonial Log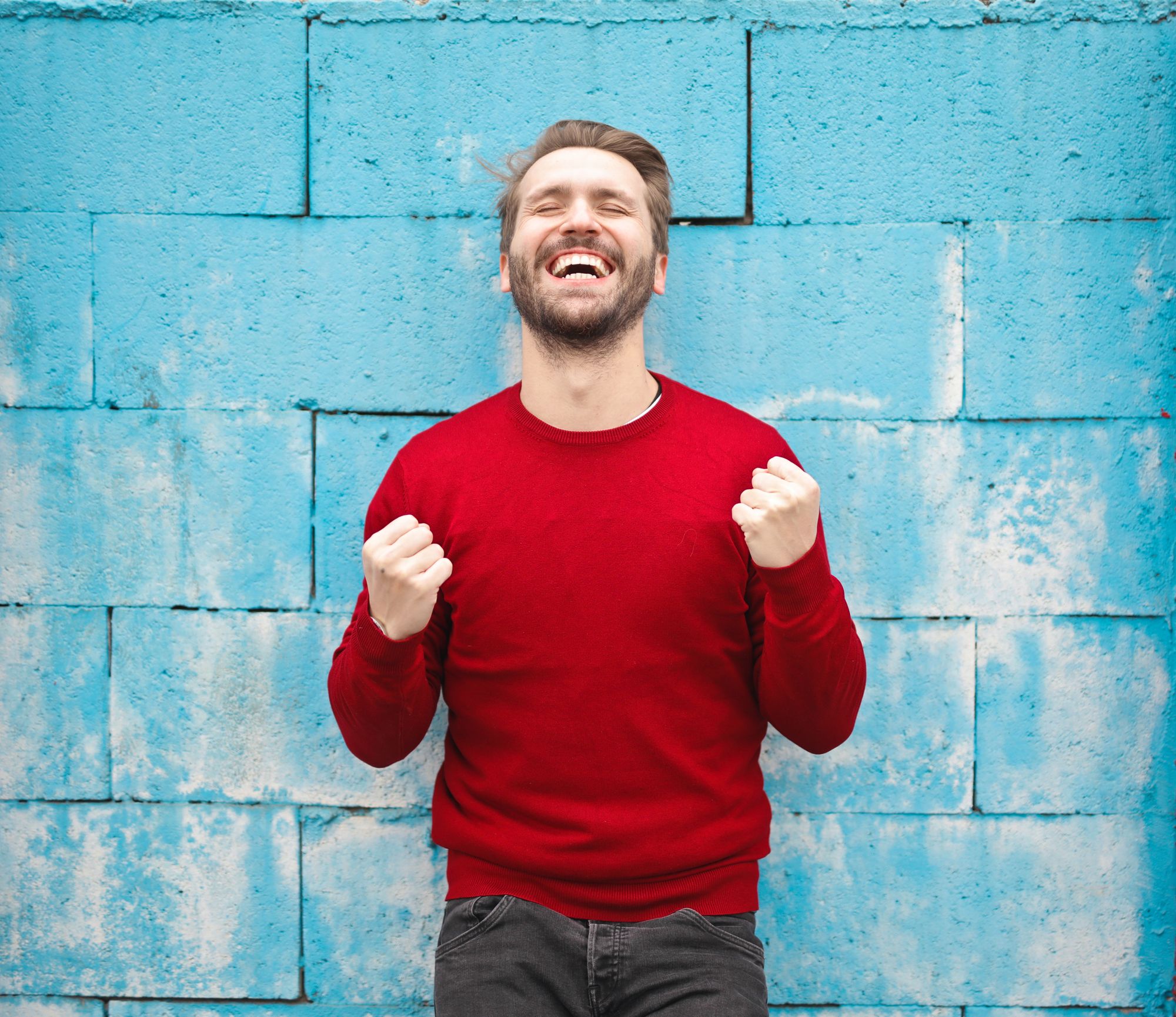 As you expand your horizons, you will always find a loyal client that sticks by you through thick and thin. These are the customers that almost become a part of your team. And you can leverage their every beaming presence through testimonials.
Testimonial videos are undoubtedly fantastic marketing tools. Marketers have found an instant increase in ROI using testimonials more so than they have with other types of videos.
Testimonials are such a great plug everywhere. You can use testimonial videos on landing pages, on check out pages, on emails, even on your homepage.
Prospects thoroughly research your product before they make the final decision. They will go through every review that they can find. This will happen invariably. Testimonial videos give you the power to control prospect's impressions of your product through a reliable source, i.e., your customer.
Testimonials are recorded in a more natural environment, and point by point address the features of your product and service through the eyes of the user. A testimonial log combines all your testimonial videos and works to represent your brand, product, or service through your clients.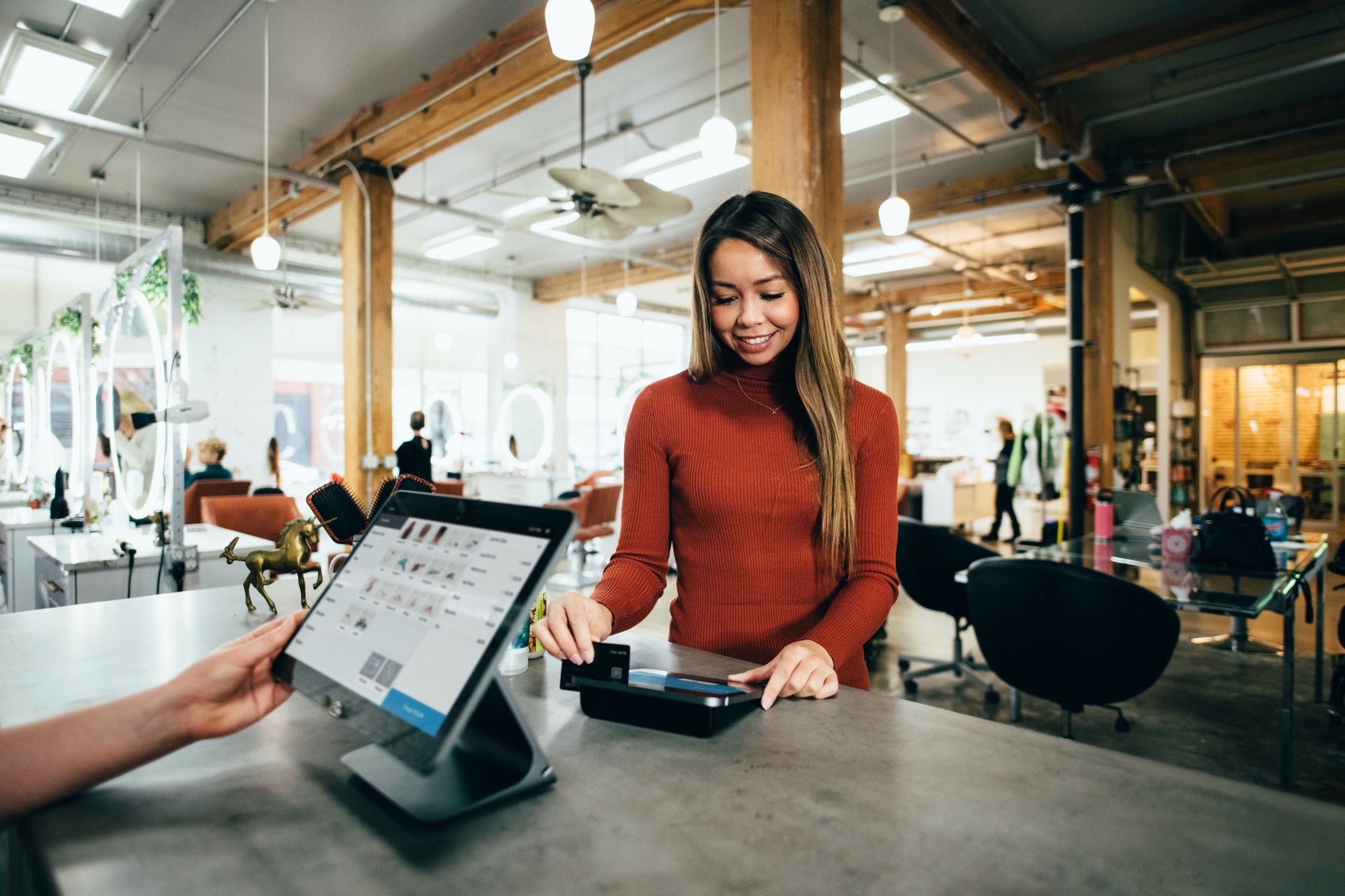 Here are a few things to keep in mind before creating testimonial videos:
Never stage testimonials, or hire actors. It is instantly visible to prospects and diminishes your credibility.
Select a loyal customer that knows your brand in and out, has done business with you long enough, and got notable value from your product.
Always highlight customer success stories. Show graphical, provable information to your prospects and offer them a value proposition at the end of the video.
Encourage your customers to record testimonials with a few goodies afterward but do not at any point BRIBE them.
Recording testimonials can be slightly tricky, but is relatively easy and requires minimal editing.
All you need to do is find the perfect candidate to record and supplement them with the necessary material. You can even record testimonials using an interview format. The interviewer, however, remains behind the camera.
Here are a few questions you can ask your customers for video testimonial:
What was the problem that you were facing before you found us?
Were you using software or tools or services to solve this problem?
Why did you then choose us?
What did we do better?
What are the things you like most about the product or service we offer?
How did our product affect your business? (Look for metrics)
How has your interaction with our business been?
Are you satisfied with the customer support we offer?
To record a testimonial video, you need basic equipment and good editing software. Supplement testimonial videos with graphics, metrics, and visual elements. Keep the testimonials relatively short but the length can differ depending on the placement.
Anywhere between 2 minutes to 7 minutes is good enough for a testimonial video. Thoroughly check your testimonial videos for any misinformation about your product or service.
Here's the customer testimonial series created by Pipedrive:
Bonus: Company Culture Series
The company culture series is a must-have for every established business. Company culture videos are a client or lead's insight into the functioning of your business.
It tells viewers the story of the business that they are working with and instantly humanize your sales and marketing strategies. Say, as a restaurant management strategy, how cool it will be to showcase the behind-the-scene culture with your viewers.
These types of videos include everything from Behind-the-Scenes videos, to business gatherings, or even the time-off your team takes together.
Here's an example:
The company culture series is a great plug for inbound marketing, social media marketing, and recruitment pages. Here are a few things to keep in mind:
Have a distinct goal in mind. Company culture videos could be simply recorded for internal purposes, or hosted on your About Us page. Depending on the use, establish a goal.
These are generally short-form, anywhere below 5 minutes.
Company culture videos can be in the form of employee testimonials, or simply behind-the-scenes recording.
Keep the tone conversational throughout company culture videos and expand on your business operations with visuals.
Shoot in your office space. If you are a remote organization, screen record your conversations, or CRM space to give viewers an insight into what goes on behind the scenes.
Keep the overall look and feel of the video-friendly and welcoming.
Show your competence through company culture videos with statistics, and value propositions.
Every business needs video series as much as they need a blog. Videos are a great marketing tool to access the human side of your prospect and to discover new prospects.
Hope you can create a video series for your business soon. If you are feeling short of ideas you can find some here.