Let's explore 25+ video messaging ideas for businesses!
Videos have taken the marketing community by storm for all the right reasons.

Videos are a powerful medium, they are super easy to make if you have the right tools and the impact is beyond comparison. 80% of marketers have seen an increase in sales post inclusion of videos.

To approach videos correctly, you must set the right context. Because there is a lot you can do with videos.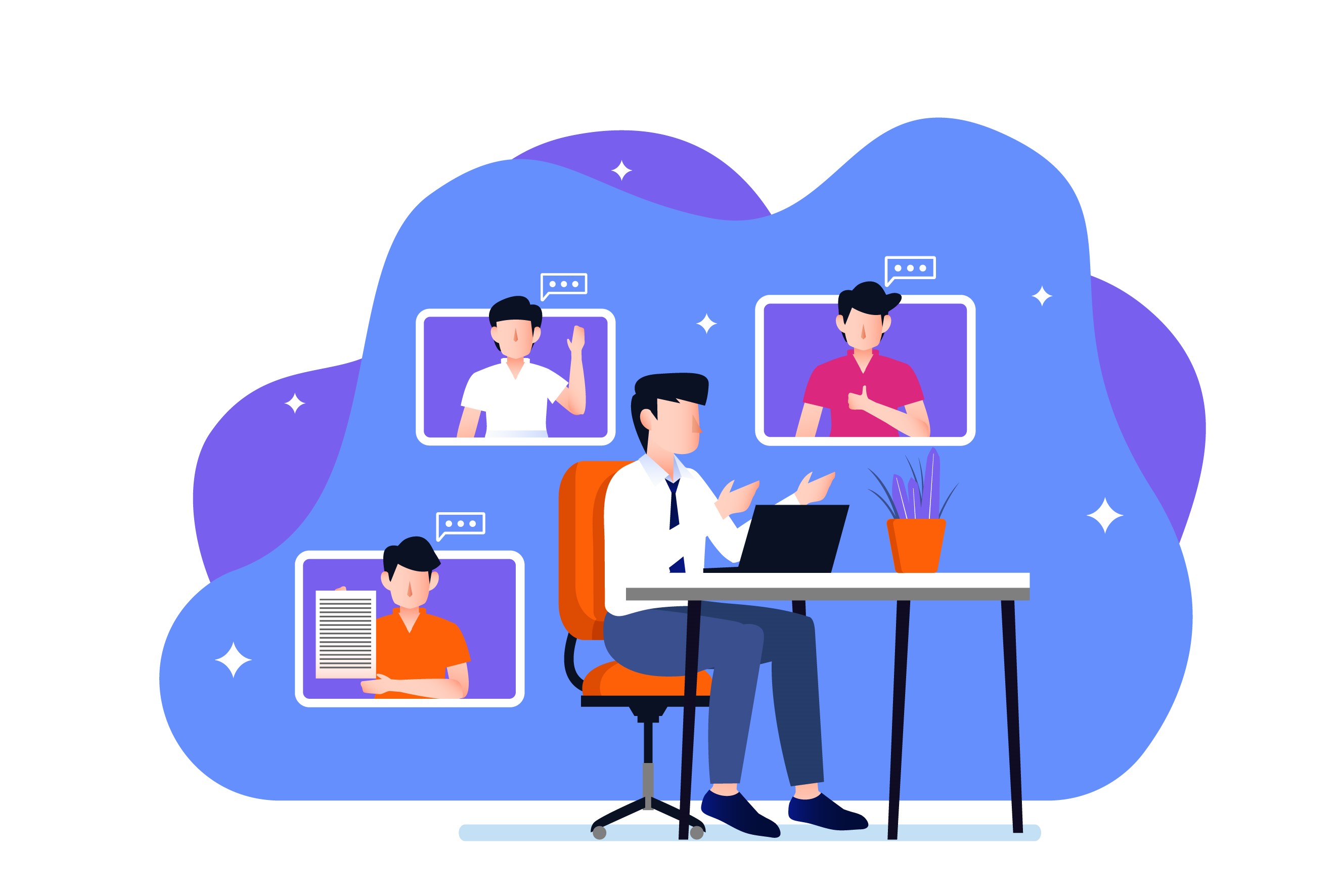 Create Your First Video Now
You can do it!
Get Started
Video messaging is an extremely potent marketing tool that can be used throughout the sales pipeline, within your business operations, and to promote good corporate practices.

You can create an internal personal video messaging channel, go live with your clients, hold interactive conferences, and much more.
The idea is to adapt videos to every part of your business operation and get better results faster.
This blog post is all about effective video messaging ideas.
We will explore all the possibilities videos have to offer and how they can add an exponential function to your growth.
What is Video Messaging?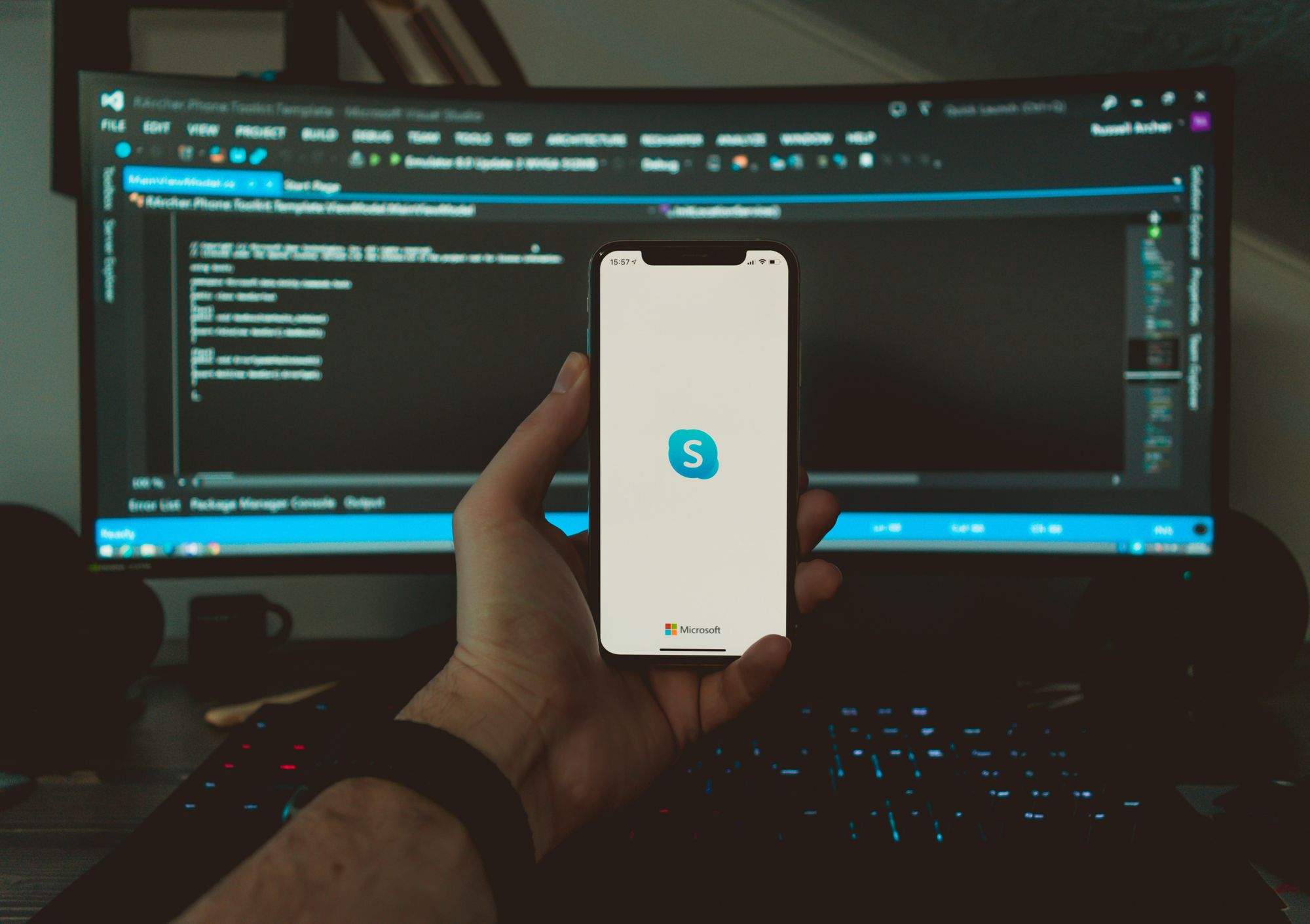 Video messaging in a business communication ecosystem is using videos as the medium to communicate.

Unlike video conferencing, video messages replace traditional text or telephonic communication with videos.
It is not exactly live (it can be), but an entire spectrum of business communications is handled with videos.

For example, if you were writing a long email for a sales pitch, with video messaging you can record your sales pitch, aka, a video pitch.

Similarly, you can use videos to create a more wholesome relationship with your clients, business partners, and employees. Text is a very crude form of representing information. Even cavemen used images.

Videos subtly enable viewers to involve themselves in the message. By their fundamental nature, videos are attention-grabbing.
Why is Video Messaging Crucial?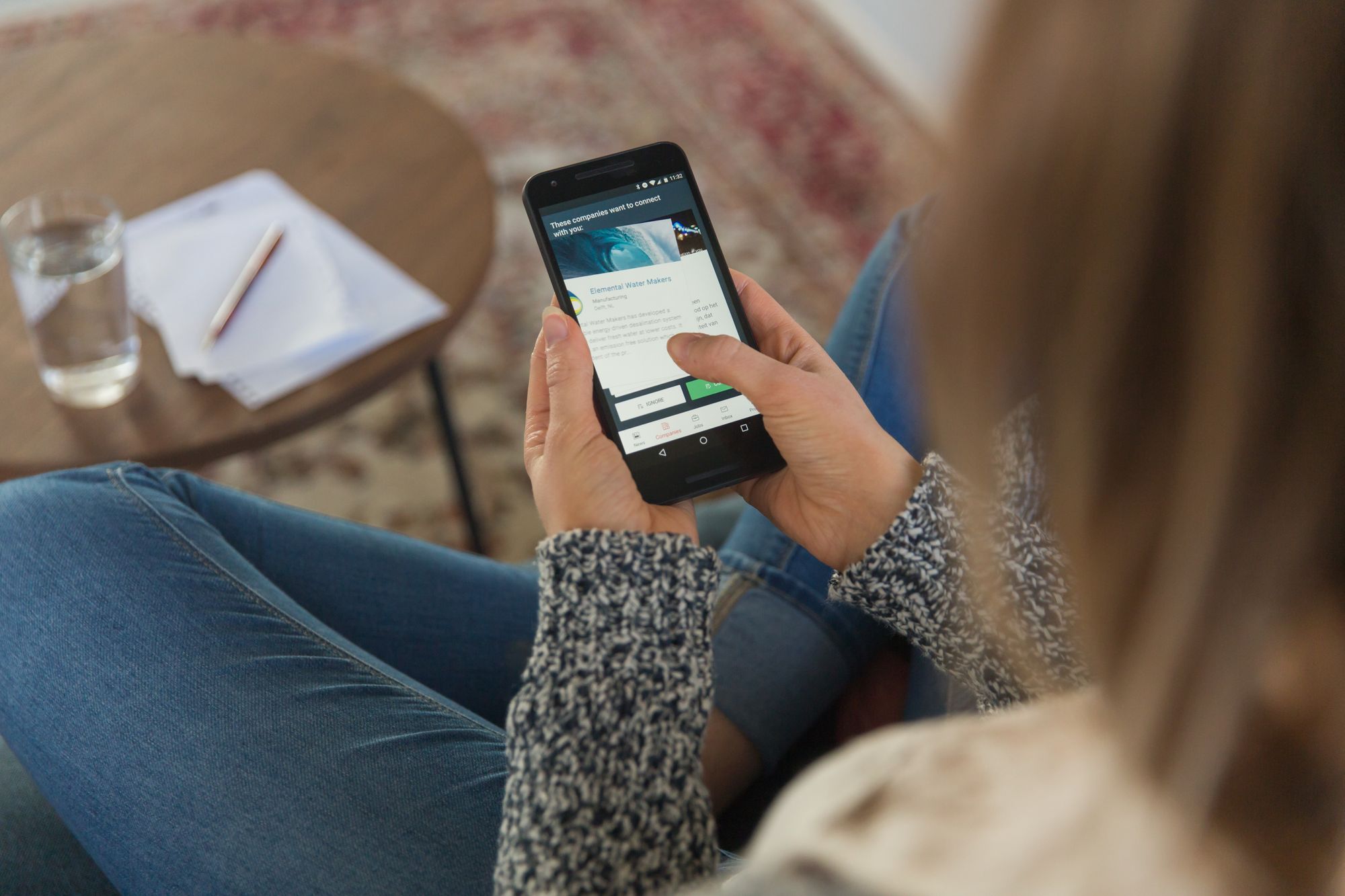 Videos have the ability to retain viewer attention and invoke a reaction. Video messaging subtly orients the viewer to make the decisions you want, because it is an influential medium.

Therefore, video messaging becomes an extremely crucial part of sales, as well as management. With sales, businesses use videos to influence buyer decisions.
Videos drive traffic, giving you an exponentially high click through rate compared to textual emails. And overall makes conversions a cakewalk.

For internal management scenarios, videos have the ability to regroup and set a culture in your business.
This is because the senior professionals such as the CEOs and directors of your business can enable communication with everybody including the interns.
Video messages enable managers and directors to establish a communication channel with all employees.
For example, you are onboarding a new sales rep who has no clue what your mission is. A sales rep directly communicates with the customer and in a way is a brand ambassador.
Now, what's better, giving the sales rep an orientation email with the mission statement or sharing a video where the founder or CEO describes the mission and the vision of your organization? Definitely a video.
25+ Video Communication Ideas to Try Right Away
Prospecting Using Videos
The easiest way to create an outreach that is impactful and pushes the prospect further into the pipeline is through videos.
You can create outreach videos within 5 minutes, in only two steps.

Step 1: Install the StoryXpress Screen Recorder Chrome Extension.
Step 2: Hit record to capture your screen or webcam, and read out your outreach script. Annotate as you record, and host it using StoryXpress.

Including videos in emails will give you a massive increase in the click through rate.
Pre Meeting Connection
Why waste all the time to bag a hot lead, if you are not going to connect with them on a personal level?
Using video messages can decrease the chances of unwarranted meeting cancellations.
Create a short personalized video for your leads post a meeting booking. Keep the lead in the loop, and keep them excited about your product.
Post-Meeting Recap
Meetings can be long and expansive, but a quick video summary is a great way to do a post meeting recap.
The lead may or may not note down the key points you address in your meeting. Use the StoryXpress Screen Recorder to record all your meetings, and edit it using the editor to create short clips of key points.
Follow-Ups
There's no follow up like a video follow up. Sending quality video emails to your leads can really get them hyped about your product.
Reach out to your leads about updates, new events, one time offers, discounts and much more with a professional video message.
Video Pitches
Once you have a prospect far into the sales pipeline, it is better to level up your sales game even more.
Video pitches are a great way to show your customer that you care about them.
Create a wholesome personalized video pitch addressing all the concerns raised by the prospect, and showcase your product and pricing.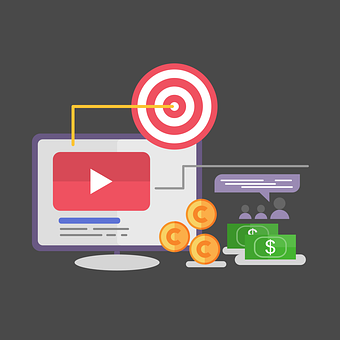 Content Promotion
Every campaign needs a video to go with it. Videos make content promotion so much more exciting, with an increase in traffic, retention, and action.
Add videos to campaign emails and to see an exponential increase in click through, add the word "video" in the subject line.
Subsequently, use a video instead of the hero image in landing pages. This could be a demo video or a testimonial video.
Product Videos
There is no better way to describe your product other than actually showing it. Use the StoryXpress Screen Recorder to capture the functioning of your product in a few simple steps.
Especially if you are selling a SaaS product or an online service like a course.
You can use the StoryXpress Screen Recorder to capture your screen and use it as a drawing board to annotate, explain concepts and create a video manual for your product.
Here is a screen-recorded video explaining a product feature:
Testimonials
Recording user testimonials is a great way to build credibility.
Get your best, oldest, most loyal clients in front of the camera and get their views on your product and services.
You can video conference with your clients, and record it using the StoryXpress Screen Recorder that lets you record your webcam and screen.
Behind The Scenes Videos
Every product has a story. It involves multiple stages of the production process before a product is finally ready.
Share with your clients how you made the product by creating behind the scenes videos. Record the entire production process and clip it together to make a short video.
Here is some inspiration:
Digital Marketing
As tedious as it is, digital marketing is extremely rewarding. And using videos can take it up a notch!
Use videos to manage internal communication and keep every marketer updated. Record your internal meetings, and web streams with experts and use it as reference for further projects.
Knowledge Base
Video messaging enables employees to have a central reference hub within an organization.
Sometimes, employees struggle to ask questions or clarify their doubts, and use third party material to understand concepts.
With videos you can create an in-house video library in a controlled environment. StoryXpress provides you with powerful tools to create and host videos with password protection.
Announcement Board
Every product or service goes through many updates and revisions. The best way to loop in your employees is by creating a video channel for updates.
Use the Screen Recorder to showcase newly added features, and how it works. Create shareable links and annotate for relevant information.
Resource Allocation
The resources for every team differ. Record short videos to show employees what they have available at their desks.
This could differ from project to project as well. These videos help employees become aware of the resources they have, and thus, work efficiently.
Project Management
Managers can create personalized video messages for teams to map out the project plans they have in mind.
Short clips catering to individual employees and a larger project summary can help employees put the pieces together.
Feedback, Design Review
Record employee feedback on product designs, production pace to get their perspective on the process.
You can do this on video calls and record it using the Screen Recorder. You can further send these clips to your product testing team for improvement.
Videos for Human Resources Management
Recruitment Videos
Create short videos for new job openings at your organization. Fun, short videos with a focus on company culture and values will get you better resumes.
Bonus Read: How to Record Recruitment Videos
Interview Invites
You can send personalized video invites to eligible candidates and establish a back and forth communication channel. This will help you analyze if the candidate is a good fit for your company and vice versa.
Employee Onboarding
Onboarding is stressful both for the employee and the HR team.
Creating an introduction video can really help new hires get a feel of the new workplace.
Introduce new hires to various teams, managers, office staff via a video message. Use this video to establish a healthy onboarding experience.
Business Relations
HRs can maintain a wholesome network with business partners using videos.
Connect to various business executives with promotional content, and demo videos to keep partners in the loop.
Create personalized videos for valuable clients, to appreciate and guide them.
Contract Review
Videos are a great way to promote workplace laws, and ensure policy and contractual obligations.
HR teams can review employee contracts through videos, and create a media guide for users.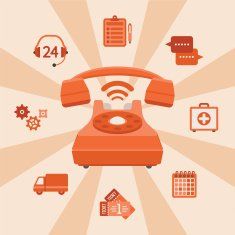 Customer Support Guide
Creating a video library for customer support is a very effective way to enable new customer support reps understand nuances of your product.
You can add everything from how-to to basic customer onboarding manuals on this customer support guide and create a video library guide for every possible issue.
Customer Orientation Videos
Initially, the customer needs a little help to understand your product. Customer success teams can pre-empt any possible issues by creating customer orientation videos with a personal message walk-through for customers.
Communicate with Videos
You can build a channel of communication with your customers using video messages. Help your customers understand new features, and show them how to use your product optimally.
Personalized Solutions
With tools like the StoryXpress Screen Recorder, customer support teams can create personalized videos on the go.
If your customer is facing an unprecedented issue, you can simply create a video to solve the problem.
IT help desks can record solutions for customers and show them how to solve the problem with screen recording.
Build Customer Relations
Get in touch with the customer, and send them personal videos to mark momentous occasions.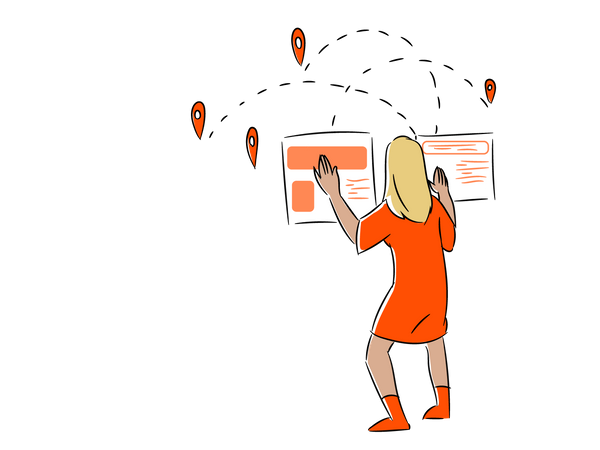 Send them special offers through videos, and create video collages for your loyal customers.
Videos can be included in pretty much every part of business communication.

Everyone loves videos, employees, clients, even cold leads will enjoy a video now and then.
Use these video messaging ideas to create your own video library, and inculcate videos in your sales and marketing strategy.

Hope this blog post helped you get some video ideas for your business.