Tired of not hearing back from recruiters? Make your application stand out, get noticed, and get shortlisted by making a video resume.
It's no doubt that finding work has become more difficult as the shape of work has changed more rapidly in the past couple of years than in the last few decades. You can relate to this if you've sent out dozens of resumes without a response.
Finding job postings on the internet is more accessible, but getting those jobs is more challenging since you usually compete with hundreds of other candidates.
Shortlisting candidates based on resumes is an essential part of the recruitment process. Unfortunately, candidate resumes are often rejected even before being interviewed.
Perfecting a resume that can catch the attention of the applicant tracking system (ATS) or recruiter requires much work. If you'd like to get a job interview, you'll have to make yourself stand out with an engaging video resume.
Video Resume: What is it?
A video resume is a short video attached to a job application to provide additional information about your skills, personality, and qualifications. Regardless of whether you use a video, your standard resume should remain your primary documentation.
Video communicates your winning personality in multiple ways, whereas a text cover letter leaves the reader to their imagination. In addition, the combination of visual, audio, and text (via captions) delivers a lot of information at once, whereas reading is more effort-intensive.
Importance Of Video Resume
Video resumes are taking up more and more space in today's fast-paced digital job market, which is why they are crucial in today's competitive job market. The probability of a prospective employer seeing a video CV on a LinkedIn profile is 7 to 10 times higher.
You can use this video to showcase your soft skills and personality to employers when you are seeking a job. As a result, employers who can view your video are more likely to hire you than those who only offer a traditional resume.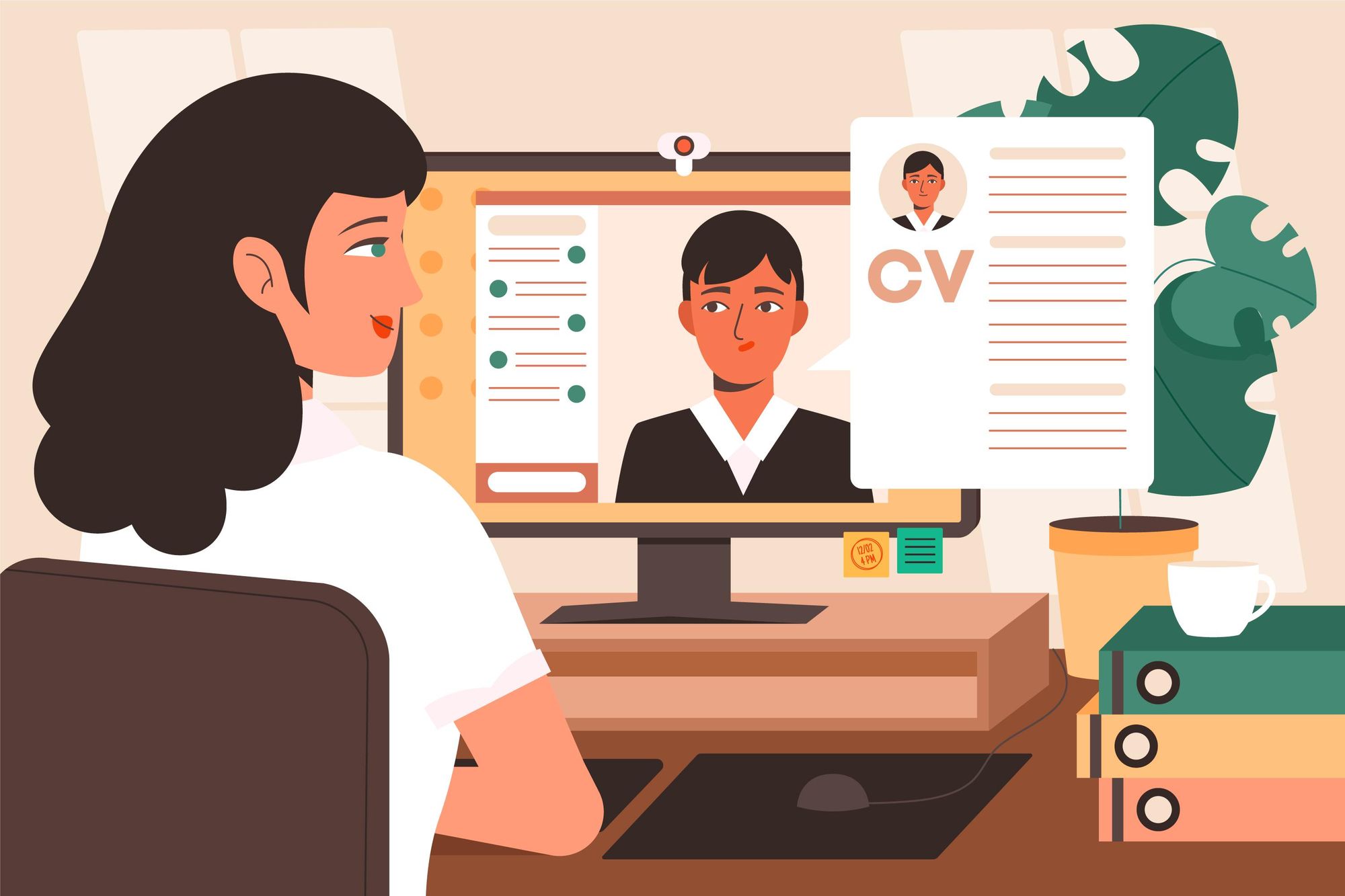 With a video CV, you're not just benefiting yourself but also helping the company looking to fill the position. They can find the right candidate much faster, eliminating hiring costs that could mount with a traditional resume.
Even though a video seems simple, they are more than standing in front of a camera and talking. Like a written resume, a perfect video resume requires time, preparation, and effort.
Tips for Creating an Effective Resume Video
Here is how to create a successful video resume in 2022:
Naturally, record a resume video. Recruiters are seasoned professionals and will know if a candidate is exaggerating.
Make sure you don't exaggerate or make false statements about yourself in your video. According to stats, over 70% of resumes contain false or exaggerated information, so keep it real for a better chance of getting hired.
While creating a resume video, avoid using personal pronouns. Also, include industry-related words to catch the recruiter's eye.
Demonstrate your emotional experience in addition to showing your personality and technical expertise.
Video Resumes: How to Create One
The process of creating your video is surprisingly easy. It would be best to have a webcam, a microphone, and the desire to make an impression.
Follow the steps -
1. Write a script
When writing your script, you should write out bullet points. Then, organize your thoughts before recording.
Your video introduction should be brief, the entire video should be short, and you should start by explaining to the recruiter what you would bring to the company. According to study, the ideal video length for maximum viewer engagement is between 1-2 minutes, with 90 seconds being the best.
Here are some key components to add:
Professional experience
Key achievements
Awards
Education
Technical skills
Selected works from your portfolio
Links (to your portfolio, LinkedIn, or other social media accounts)
2. Choose your recording device.
A laptop and a smartphone will work well for recording most videos, and you don't need anything else unless you plan on having your application appear highly produced. In this case, a DSLR and a can be helpful.
3. Arrange the recording setup
You should face a natural light source when recording, preferably a window. Recording audio should take place somewhere as quiet as possible. If you have headphones, use a plug-in microphone if you don't have them.
4. Record a few times and analyze
During the recording, introduce yourself, talk about what the company wants, and explain why you're the right candidate for the job.
This is an opportunity to show you've done more than just read the recruiting page; mention the impact you can have on the company. Finally, end your video with a clear call to action-what you want the recruiter to do after watching your resume video.
5. Be optimistic and confident.
You should also display a positive attitude, just like you would in a job interview. Try not to rationalize why you might not have a specific skill or degree of experience. Instead, focus on what you do possess.
When you appear confident and articulate what you can do confidently, you will be trusted by potential employers. For example, you could be the most excellent video editor globally, but if you look scared and can't articulate what you can do confidently, a hiring manager won't believe you.
6. Watch your video before sending it to ensure it's on point.
Did you capture everything you intended to? Do you seem approachable? As we often sound and look strange to ourselves in a camera, you may want to ask a friend for feedback.
7. Practice makes perfect
It's a typical misinterpretation that you have to be an extrovert to create a good video resume. But this is not true. Creating videos is a skill, so practice making them.
8. Share it on your social platforms.
Having prepared your video, choose channels where you will be able to share it. For example, video CVs are a great way to highlight your profile to recruiters who scour LinkedIn for positions every day.
You can also include the URL of your video CV and a custom QR code generated from a QR code generator on your CV so that it is accessible both online and offline to recruiters.
9. Send and relax!
There are several ways to share the video, send it on the recruiter's email, upload it on LinkedIn, and several other job search websites.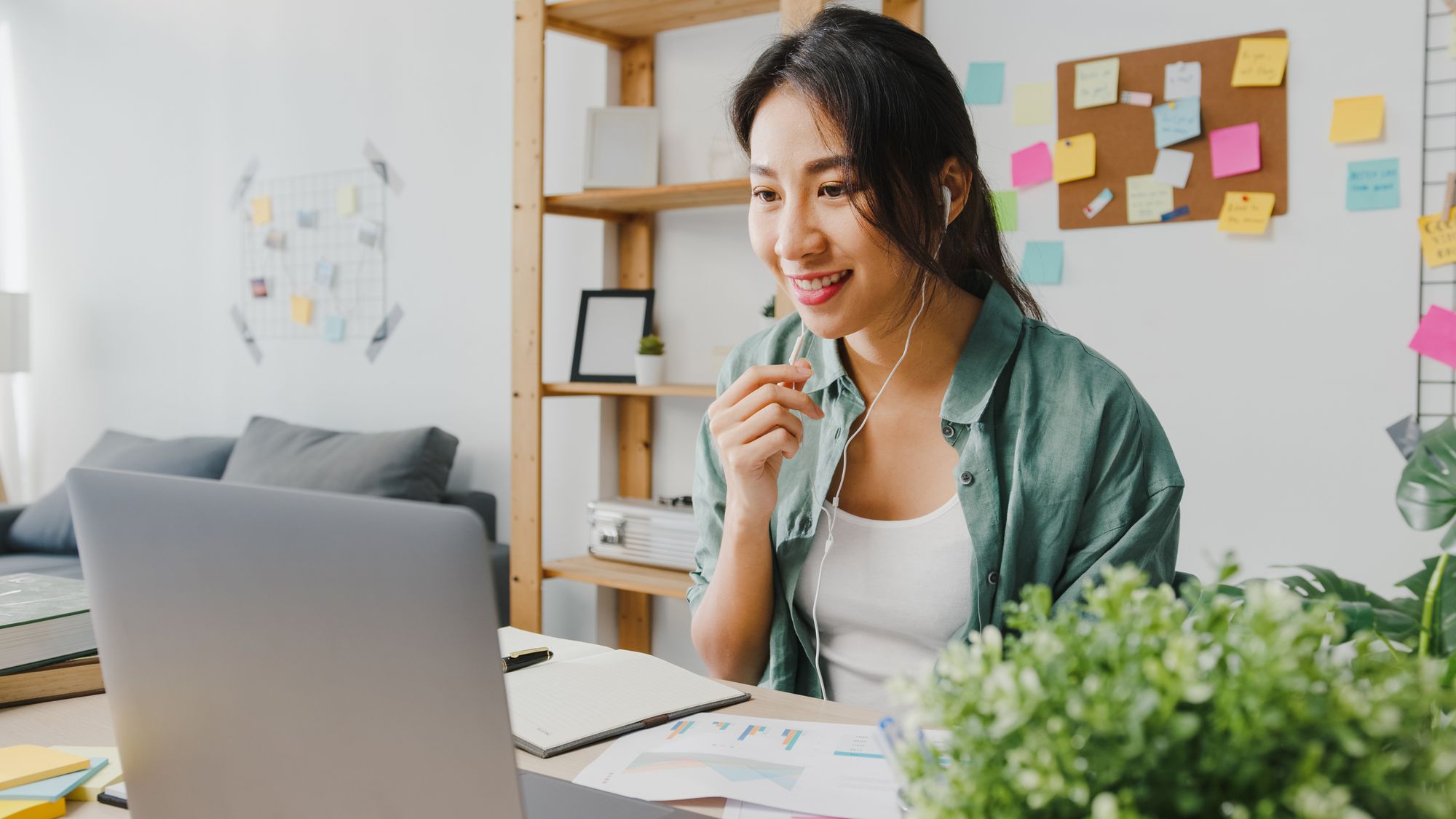 What Not To Do While Creating a Resume Video
The following should be avoided:
Subjects that are off-topic or that don't pertain to the job or your qualifications
Poor presentation, including bad lighting and unsteady camera work
Inappropriate clothing
Little or no eye contact with the camera
Extreme hand or body movement
The background is strewn with clothes or with random items of interest.
Children, other family members, or pets wander in and out of the room.
Distracting noises in the background
Don't sound like you're reciting a script
Video Resumes: What Should be Included?
You should think of your video resume as a mini-interview - your attire, demeanor, language, and subject matter should all be interview-worthy.
Storytelling :
A resume video is a great way to highlight a part of your past that will impress the hiring manager, mainly if it's done in a story.
When you're unsure what to speak about, write an outline outlining your background and think about how your experiences tie together. Are there any lessons from your past that would help you succeed in this new role?
Keep it brief :
Your video should not go past two minutes. Any longer than that would be too much for the hiring manager. The ideal length is 60-90 seconds.
Read the script out loud, or better yet, record yourself reading the script and play it back later. Hearing the words helps you narrow down the most relevant and exciting parts of your background.
Be specific :
If you want to create a perfect video resume that truly stands out, you should tailor it according to the job you're applying for. It should be effortless to point out how your experience makes you an excellent fit for that specific job and even provide a line about why you would like to join the company.
For instance, if a job posting says they're looking for someone with project management experience, let them know about one of your projects. Perhaps you even have a Master's degree in project management or other relevant qualifications to mention.
Include a Call-to-action :
End your video with a call-to-action sentence or two that explains the next step and motivates your viewers to take it. Consider asking the hiring manager to view the rest of your employment history on your LinkedIn profile.
The call-to-action determines whether a video gets results or doesn't do more than entertain the hiring manager.
You can add a little personality and creativity to your profile; Video CV offers some great benefits; however, there is always a flip side. Unfortunately, there are also some disadvantages. Before choosing your format, review the pros and cons as listed below.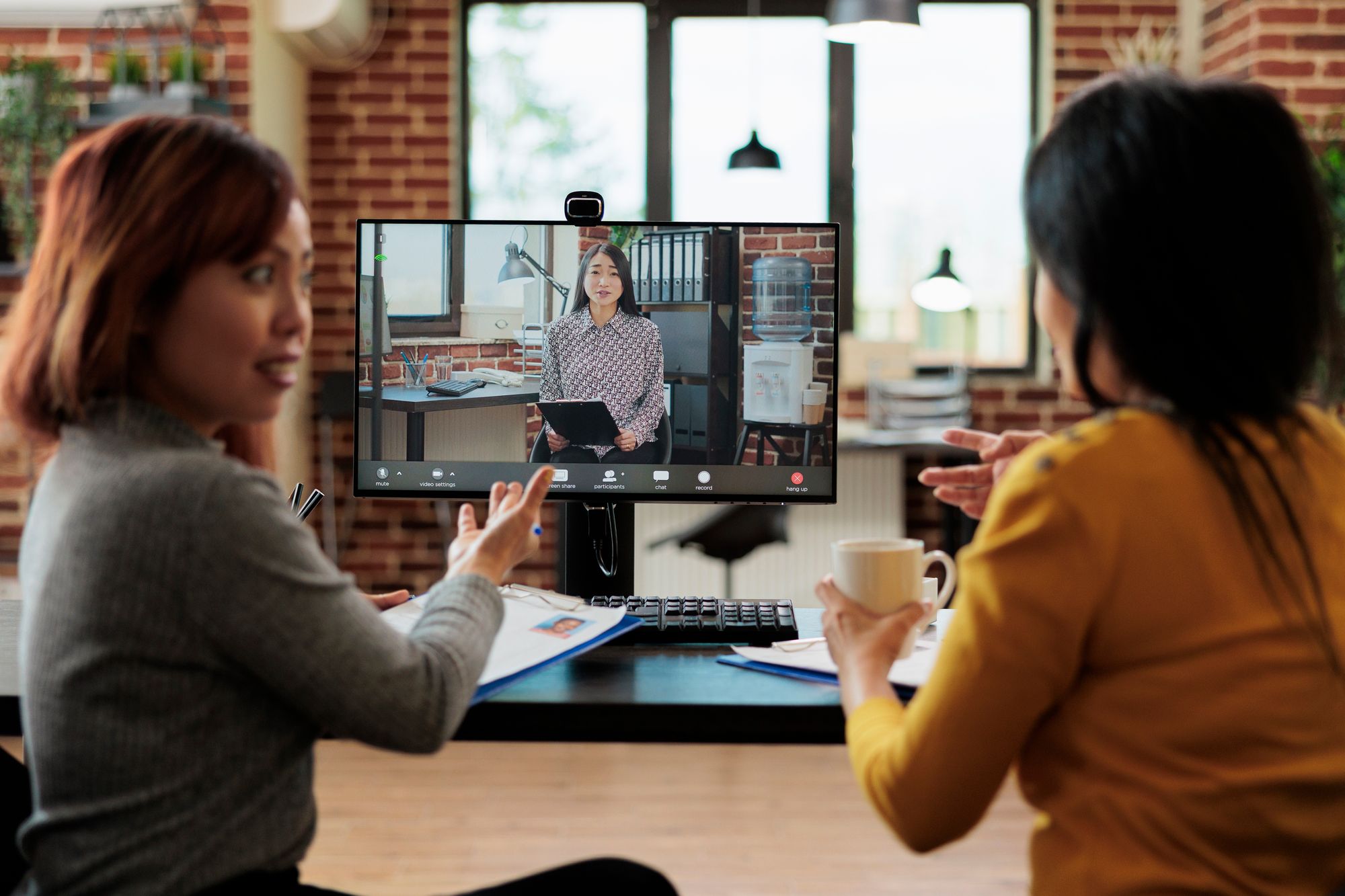 Pros of Video Resume
1. Creative Freedom
Have you applied for positions requiring you to be creative? An impressive video will give you an edge. Since you can add your creative touch to your video editing, you enjoy freedom.
You can include visual effects, narration, and even a storyline in your video. This will establish your image as the ideal candidate in the recruiter's eyes, and no amount of writing fluff can compete with it.
2. Receives More Attention
If your video has an engaging format, it is more likely to be watched until the end, so all of your skills and qualifications will be under the recruiter's scrutiny. So make the best use of this opportunity!
3. Personalized
From the beginning, videos put a spotlight on your personality. You can express many skills that are otherwise intangible in a written resume. This is a fantastic way to entice recruiters with your body language, tone of voice, and sense of confidence.
4. Greater Control
Often the pressure of an interview can ruin the best answers we have. You are not alone if you find yourself squirming when asked tricky interview questions.
However, a video can give you greater control and confidence recruiters can see you provide pre-emptive answers to typical interview questions, giving you an advantage over hundreds of written resumes that do not perform well.
5. Stands Out
Imagine yourself as a recruiter. You stumble across a video CV among hundreds of similar-looking written resumes. Which one would you open first?
A LinkedIn survey shows resume videos could be more than a passing trend: 75% of hiring managers believe a standard resume is insufficient in evaluating a candidate's soft skills, and 76% believe pre-recorded videos of candidates are helpful.
You got the answer; videos can give you a competitive edge. It is imperative to get the recruiter's attention in the first place, and a well-shot creative video describing your accomplishments will do the same trick. After all, people prefer a human face and voice over a piece of paper any day.
Cons of Video Resume
1. Time Consuming
A video requires a lot of time and effort to shoot; you may spend hours editing the footage and tailoring it for one company, and you may also need help with video production skills.
It's essential to consider the quality of your voice, camera, and editing skills. On top of that, you may need to create several resumes based on the various job types you apply for, which is quite time-consuming.
2. Not for Everyone
Video CV may not be for you as an introvert or camera-shy individual. Rather than establishing a negative impression, it's better to stick with traditional resumes instead. Nevertheless, this disadvantage can be overcome gradually over time.
3. Difficult to Analyze
Different companies have different application and recruitment processes. When the number of applicants is higher, some companies even use ATS software to shortlist resumes. This is when video resumes become problematic.
As ATS cannot scan this resume format in ATS systems, HR managers will have to spend more time and energy analyzing your resume, which can be frustrating and even backfire in some cases.
4. It May get Considered Informal.
Despite videos' growing popularity, many employers from traditional industries like finance, IT, and tech still prefer written resumes. As a result, many employers from these sectors consider videos informal.
Do your research before sending in your resume since all companies do not accept videos. You don't want to be the only one standing out negatively!
Wrapping Up
Video resumes are an excellent way to present your skills and experiences when searching for a job. Though a standard CV is also a great option, a video CV makes you stand out in the crowd.
A text resume offers an employer information about your job experience. However, it also shows how talented you are as an individual and gives recruiters insight into your communication and creativity abilities.