In recent years LinkedIn has evolved from a text-heavy networking platform to a visual-based b2b marketing platform.
In fact, 63% of video marketers want to use LinkedIn as their primary platform for video marketing in 2021. From this number, 84% of video marketers say it has helped them generate more leads.
With the new native video post feature, LinkedIn has made it easier for brands and companies to tell their stories and reach their customers one-on-one.
On that note, here are 10 ways to use videos for approaching customers via LinkedIn marketing.
Ways to Use LinkedIn as a Video Marketer
Add Cover Story in LinkedIn Video Strategy
The LinkedIn cover story feature rolled out in 2021, but it's still a conspicuous release, mostly known to regular users.
The video feature is designed to introduce yourself and your business to your audience through short engaging videos. In a span of 30 seconds, you can talk directly to your users about your products and services, which is what the public wants in the era of short-form content.
In the world of short-form content and incredibly engaging 15-second videos, this feature is a diamond in the rough. Not only was this long due, but will favor small businesses and individuals as LinkedIn continues to be a major platform in the business world.
LinkedIn is not just a platform to showcase your expertise in the form of marketing resume but has the specialty of making every view count. As the users are mostly professionals or interested individuals, it would take extra effort from your end to polish your cover story. That would entail having good camera quality, clear audio, and professional etiquette, in appearance and speech.
Demonstrate Product Features with LinkedIn Video Posts
With LinkedIn native videos, you can directly reach out to your prospective clients and demonstrate your product features.
For software-based products, you can use tools like StoryXpress to capture how the product works, explain what a customer should expect from it. Leaning towards such tools will give your LinkedIn feed an added touch of professionality.
The best part is that this feature will not pressure your viewers to go to an external link, which according to a study, 59% of the people do not.
Your videos will start playing automatically on your feed, hence reeling in your viewers for a treat. That being said, it depends on you to make the video engaging enough to stop them in their track.
Post Video Testimonials
Video testimonials make a more significant emotional impact on any individual. In fact, 64% of viewers are more likely to purchase a product after watching a video.
Customers know that as a brand, you are biased to your products by nature. Seeing real people talk about them will give your audience a sense of relatability, making them more likely to give your brand a chance.
Ask your customers to record a short video recommendation for your product or services and publish that on your LinkedIn feed.
Offer Expert Interviews
Thought leadership is the best way to promote your business on LinkedIn. If you can bring an expert in a particular field and post a video discussing industry topics, it will constantly attract LinkedIn users' attention.
Bonus Read: How to Create Thought Leadership Videos
A paltry "Scientists say" is enough to get readers' attention these days, even without a source. Having an expert talk about your products and explain their functionality would do wonders for your business.
You can network with your current connection and start interviewing experienced professionals in the industry. If you don't have many connections on your LinkedIn, reach out to professionals via email or LinkedIn inmails and ask them for an interview. It's a win-win for both parties, and most professionals tend to say yes to such offers.
Do FAQ videos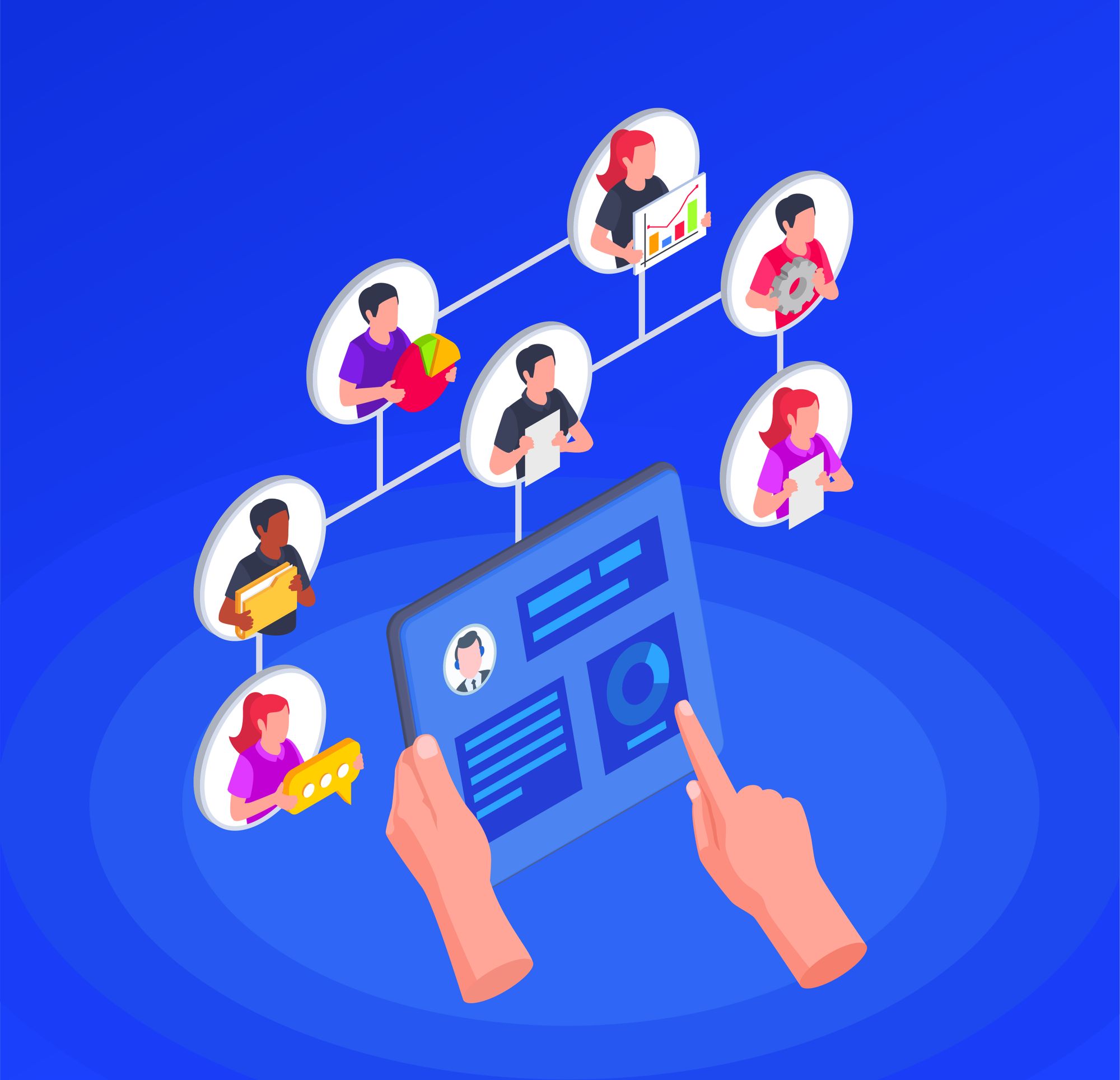 Keep track of your customers' common questions on social media about your product or service and start a LinkedIn FAQ video series where you answer all your customers' questions in bite-sized videos.
Such videos will prove to your audience that you care about your customers and are more likely to get their queries answered as well. Not only will this enhance their trust in your brand, but the content will be evergreen and you can link back to it every time a similar question comes up with customers.
Introduce the Team Through Video
Customers trust a business with a human touch. You can create small "meet the team" videos on LinkedIn and introduce each employee and their functions to the audience.
Showing your team and the way your work to the customers creates immense trust between the two, by giving a face to the several features that they see on your page.
Knowing how your organization functions alleviate any doubts customers may have about the products and satiates their curiosity.
LinkedIn Video Messages
LinkedIn video messages are generally unfiltered. You just record from your phone and send it to the connection. It is a great way to establish a strong relationship with your customers, and miles better than a robotic or generic message.
To send a video message to someone on your network, open the message tab and select your contact.
Click on the + button on the bottom left corner, select the video option and start recording your video.
Once finished, send the video to the person.
Optimize LinkedIn Video for Maximum Engagement
Repurpose Macro Content
20% of your LinkedIn content should be valuable and longer in-depth content such as:
Expert Interview
Product Demonstration
Live Q&A
Brand Story
Testimonials
Such content is evergreen, which means that you can break it down into multiple value-pact micro-content and repurpose it on LinkedIn itself or other social media channels.
The fact is, the attention span of a human is less than a goldfish so ideally, 60% of your LinkedIn videos should be micro-content.  In a space that favors short-form content, they will grab the most amount of engagement on LinkedIn.
The videos need to provide the essential information within the first 10 seconds of the video to grab the viewers' attention, or they will scroll past.
Optimize for Silent Viewing
According to a study conducted by LinkedIn, 85% of LinkedIn users view videos with their sound off. Not because they do not want to hear, but are not ready to commit to your video. That's why it is essential to use captions to optimize the videos for silent viewing, and who knows you might even get a second view with the audio on.
You can use the Storyxpress video editor tool to edit videos and create close captions to optimize them for LinkedIn. Additionally, use landscape video for LinkedIn, as vertical videos tend to get the sides cropped off.
Keep it Short
While LinkedIn allows a maximum of 10 minutes of video content, it's best to keep the video length within 15 seconds to 3 minutes.
No matter how enjoyable, videos are not an efficient way to access important information. That is why most of the audience do not prefer watching videos for more than three minutes. So, keep the videos short to get maximum engagement.
End with a CTA
A social media video is never complete without a call to action. A CTA directs the audience to take the next step, which may be anything from liking the video, putting a comment, checking out the product demo, or even make a purchase!
It also pressures the algorithm to push the video to get more engagement, consequently increasing the chances of getting more customers.
Additionally, you can easily share the videos on LinkedIn with the StoryXpress Share Video feature, and not worry about the quality getting lost between all the shares.
Key Takeaways
In 2021, video content is the best way to reach customers on LinkedIn. With new video features rolling out every day like LinkedIn Live and LinkedIn stories, video marketing is a trend that is here to stay.
Here are some tips to maximize the use of this feature:
Introduce your product or services through the LinkedIn Cover Story
Use video recording tools like StoryXpress to demonstrate product features on LinkedIn
Create product FAQ videos to resolve the customer's doubts on LinkedIn
Show behind the scenes of your organization to create a personal connection with the audience
Create in-depth longer content such as LinkedIn Live, expert interviews, and divide those into smaller bite-size pieces to repurpose on LinkedIn for maximum engagement
Include a CTA at the end of each video to direct the audience to take some action.
With a solid feature like this, you can elevate your brand image and make it accessible for business tycoons and regular customers alike!