It's no doubt – the world is crazy about videos. Videos are gaining massive popularity and have become one of the best ways to get your brand's message out.
With videos becoming an essential part of sales and marketing strategy, you never know when someone puts you in front of the camera. However, ensuring you're prepared with the message is only half the battle. Your look plays a critical role in the overall success of your video.
Believe it or not, the clothing you wear to the video shoot is just as important as the location and the light. Whether you're recording an "About Us" video where you're talking about your brand story or an FAQ video where you're answering your customer's questions, picking an outfit you feel comfortable and confident in can take your video to the next level.
Worried about how to dress for the camera? Don't be – we've got you covered. Here are 11 video fashion tips you can use to look best on your next video shoot.
Let's dive in!
Choose Colors That Look Great on the Camera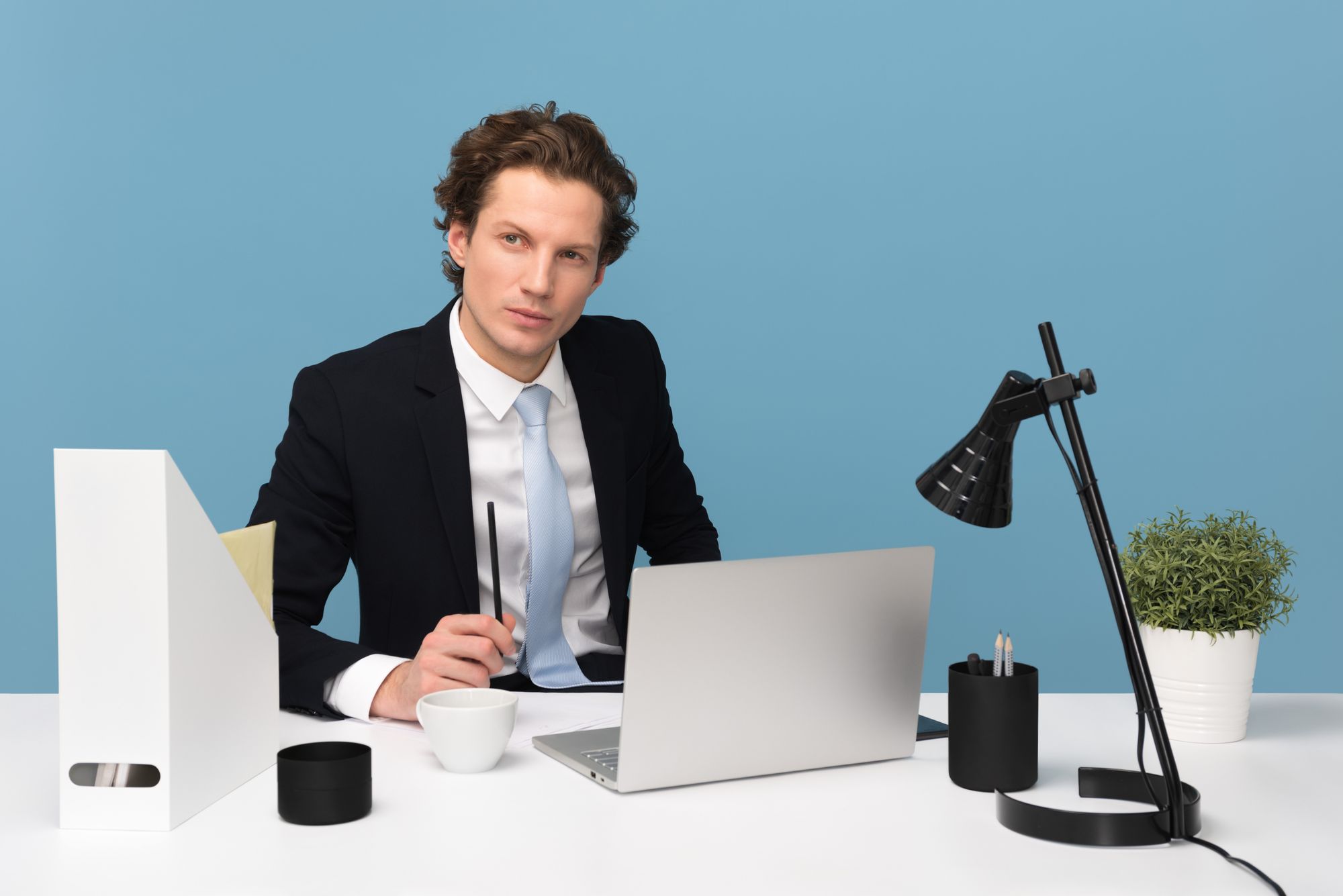 Choosing what colors to wear while you create a video can be quite overwhelming. While everyone has specific colors that they look good in, some colors stand out in front of the camera.
We recommend wearing solid colors with little or no patterns. These colors are restful to the eyes and allow your viewers to focus on you and your message and not your clothing. However, not all solid colors look good on camera. So, what's a good and a bad color? Let's find out!
Colors, like dark red, teal, sapphire blue, emerald green, and coral, pop on the screen and look great with all the skin tones.
High-contrast colors, such as all-black and all-white, are super harsh on the camera and pose some technical problems.
For example, while a bright white shirt looks great in person, it doesn't translate well on camera. When the camera exposure is correct on your face, white glow under studio lights and can "blind" the viewer.
On the other hand, Black absorbs all surrounding color, giving you a "floating head" effect. It can also make you look washed out by enhancing the appearance of your dark circles. So, avoid it unless you plan on having your makeup done by a professional.
A little white or black is okay peeking out from under a solid jacket or a tie, but your best bet is to opt for something neutral, such as grey or light blue.
Deeply saturated colors, such as red, hot pink, and orange, are the camera's major rivals. They tend to bleed on camera and overpower the rest of the scene, making your face look flushed.
The camera loves pastels, such as pale blue and light green, as these are always flattering on the screen. However, very pale pastels look white and can be too visually overwhelming.
Don't wear colors that match your skin tone. If you have a pale complexion, avoid wearing pure white clothing as it can make your body and face disappear. Or, it can also create an optical illusion, making your viewers think you're nude. Instead, wear something that complements your complexion, such as grey, light blue, lilac, or cobalt.
Say No to BIG Patterns!
When it comes to creating videos for business, the focus should be on your message and not your outfit. Thus, wearing clothes with bold and distracting patterns can be a big red flag.
The patterns that look stylish in person may look weird when captured with the camera lens. Video cameras have a hard time processing these big patterns that can ruin the image quality and make the viewers dizzy. While modern cameras are well-equipped to pick up such patterns, it is always better to be on the safer side.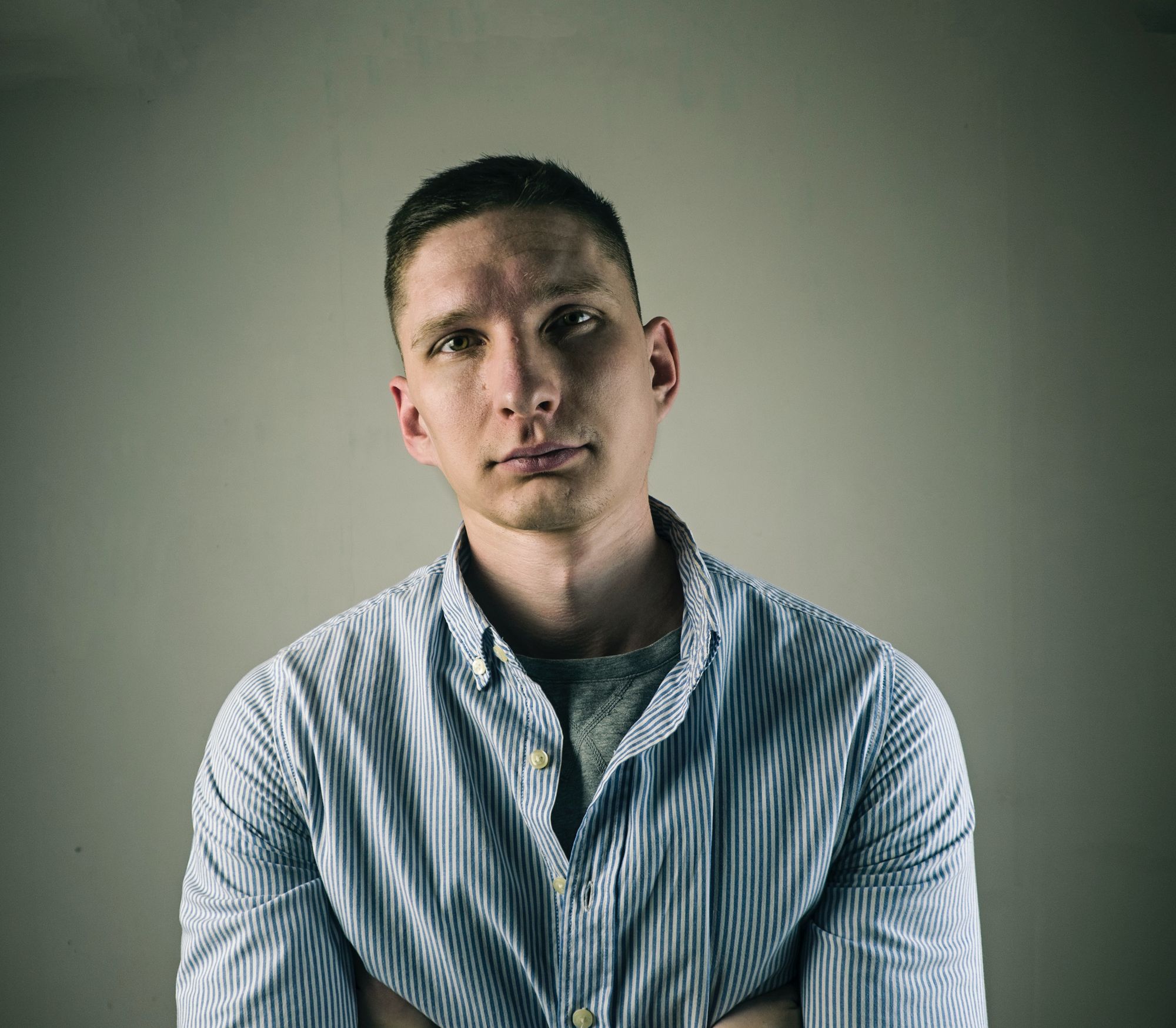 Small prints, checked patterns, narrow stripes, plaids, zig-zags, herringbone, and polka dots tend to vibrate on-screen and distract the viewers from what is being shared in the video.
These also create a moiré effect when recorded, where one pattern is superimposed on another pattern, producing light and dim lines on the screen.
Still, want to wear patterns? Your only safe bet is to opt for medium-sized patterns. Plaid ties with a solid shirt or a printed shirt under a sweater are also the way to go.
Keep Your Jewelry Simple
If you're going to wear jewelry, keep it as uncomplicated as possible. A simple, conservative piece can be an excellent style statement. But, flashy, large jewelry is a big NO when it comes to creating sales and marketing videos.
Avoid wearing dangly bracelets, earrings, or bangles as these aren't just visually distracting but loud too. The noise can not only take the viewers' attention away from your words but also frustrate them to a great extent.
Further, shiny jewelry can be hard on the camera. The studio lights are intense and can reflect flashy objects, distracting your viewers.
Thus, unless your character requires it, avoid wearing anything oversized and sparkling. Wearing jewel tones, small neck chains, matte jewelry, or colored stones during a professional video shoot should be your best bet.
Remember: the goal of such videos is to keep your audience focused on your message, not on your bling.
Solve the Glare Issue
Glasses reflect, and that's an annoying fact every 'glasses-wearer' has to deal with while filming a video. However, there are a few ways you can keep in mind to get rid of that pesky glare effect.
Allow us to explain.
Sometimes, adjusting the position of your lens can reduce glare. Try tilting your glasses down a little lower on your nose. Or, you can slightly raise the back part of the frame that goes behind the ear.
When filming outdoors, sunglasses are a no-no. They not only hide your eyes but also create a barrier between you and your viewers.
Last but not least, you can opt for contact lenses that come with an anti-glare coating.
Lighting for people with glasses can be quite challenging while shooting a video. However, if you're unable to take off your glasses, just go with it. When you're trying to convey a clear message interestingly, your viewers are unlikely to notice such minor details.
Keep Your Look Modern
Want your videos to stand the test of time? Modern and simple clothing is the key.
Your company is spending a considerable amount of money on this video project and will want it to last for years to come. Wearing something trendy or anything that references a specific time or place can quickly date the video.
Styles like ruffles or vintage pants may look great in person but appear silly in professional videos.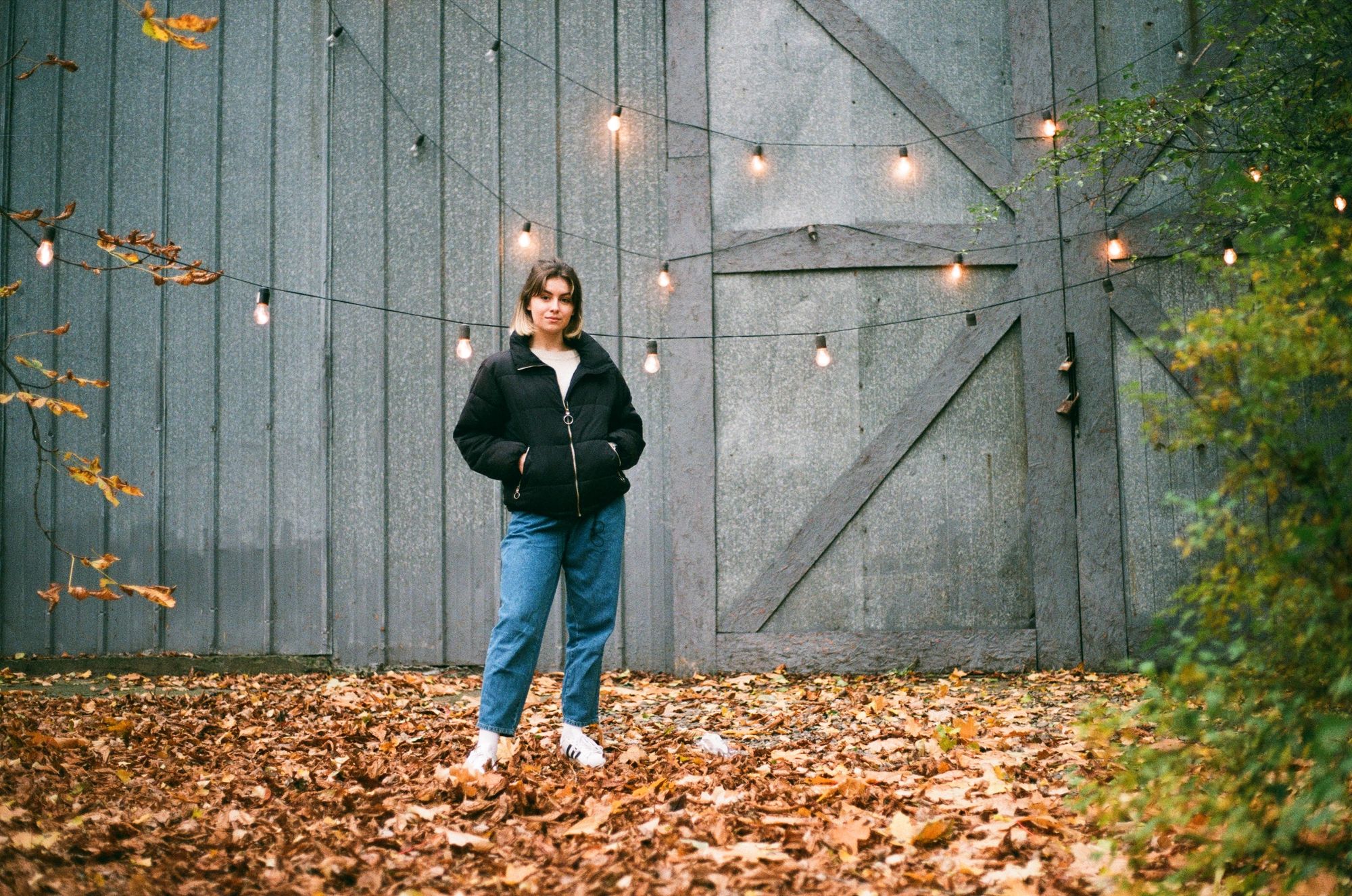 So, it's better to keep them back in your closet (if you're thinking of wearing them). Further, wearing solid, rich colors never goes out of style, and it's best to go with them instead.
How you style your hair can be as crucial as the outfit you wear. After all, a messy or trendy hairstyle can detract your viewers' attention from the purpose of your video.
Remember, your audience is more interested in the message you're communicating, rather than your 'trendy' fashion choices.
Use Minimal Makeup
Sure, makeup can improve your appearance, but it's used to hide all the distortions caused to the skin while working under heavy lights and a camera lens.
Cameras can expose dark circles, wrinkles, blemishes, acne, and creases on your face and can wash out your natural skin tone, making you look like a ghost. This is where makeup comes into the picture.
Here are some makeup tips for that perfect look:
Women can go for a No Makeup makeup look. It's a very natural look that accentuates eyes, lips, and cheekbones.
Men may use a transparent powder to even out skin tone and reduce and control shine. For bald men, powdered makeup is needed all over the head to prevent the light from reflecting off them.
To avoid a heavy look, use matte products and avoid shimmers, such as shiny lip gloss or balm.
In a nutshell, the goal is to keep the makeup light, natural and undetectable to the viewer.
Consider the Backdrop Color
Where will your shoot happen? In the studio? At your place? In the field? What does the backdrop look like? These are a few questions that you must have answers to before finalizing your entire look.
Your video's background will highly impact how the color you're wearing translates on the camera. For example, if the background is white, the colors will appear brighter. On the contrary, colors lose their intensity against a dark background.
So, choose an outfit color that stands out from the backdrop and also complements it. If you have a blue background, you can select from plenty of color options, such as yellow, pink, or lilac.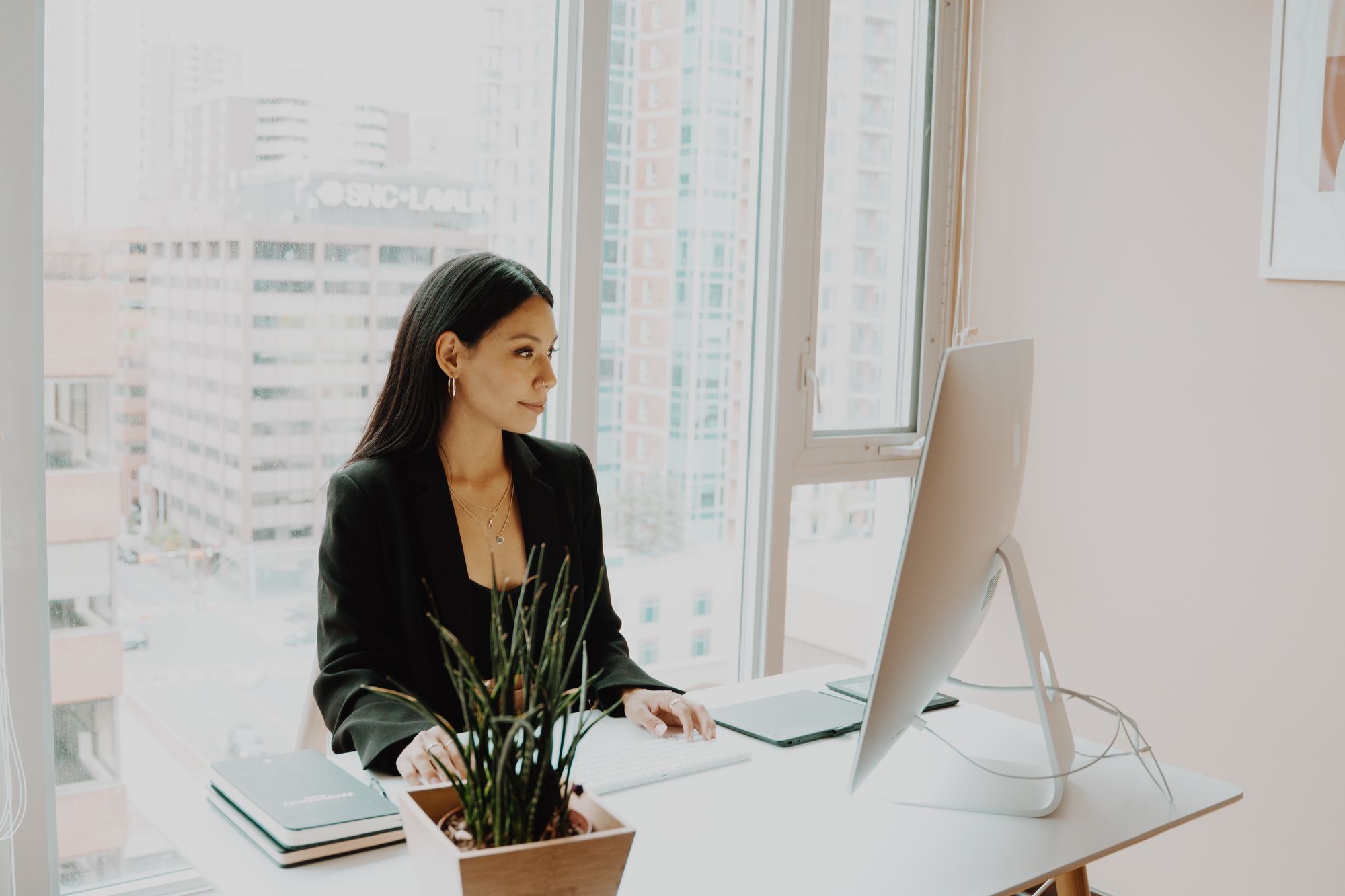 Besides, bright-colored backdrops, such as yellow, red, or orange, can be a little unflattering to your outfit and cause color reflections. So, it's better to avoid them altogether.
However, choosing the dress or background color is entirely a personal preference. Because, in the end, you want to go for something that suits you and your brand.
Think About Your Microphone Placement
Microphone placement plays a critical role in deciding what you should wear. Most studios use a lavalier/lapel microphone for sound. These have removable clips that are attached to your clothes near your chest and pointed toward your mouth. When choosing your outfit, think about where you can clip both the mic and the transmitter pack.
Here are a few dressing tips you can follow:
Wear a suit, jacket, buttoned shirt, or blouse with a collar to attach the microphone clip near your face.
Women should tuck hair on the side or behind their shoulders to minimize noise.
Your necklace can create a muffled noise if rubbed against the microphone. So, avoid wearing it altogether.
Avoid wearing a light, silky blouse or thin sweater as the mic's weight can drag it down, resulting in a rustling sound.
If you opt for a dress, consider belting it so that you attach the battery pack on it in the back.
Wear Comfortable Clothes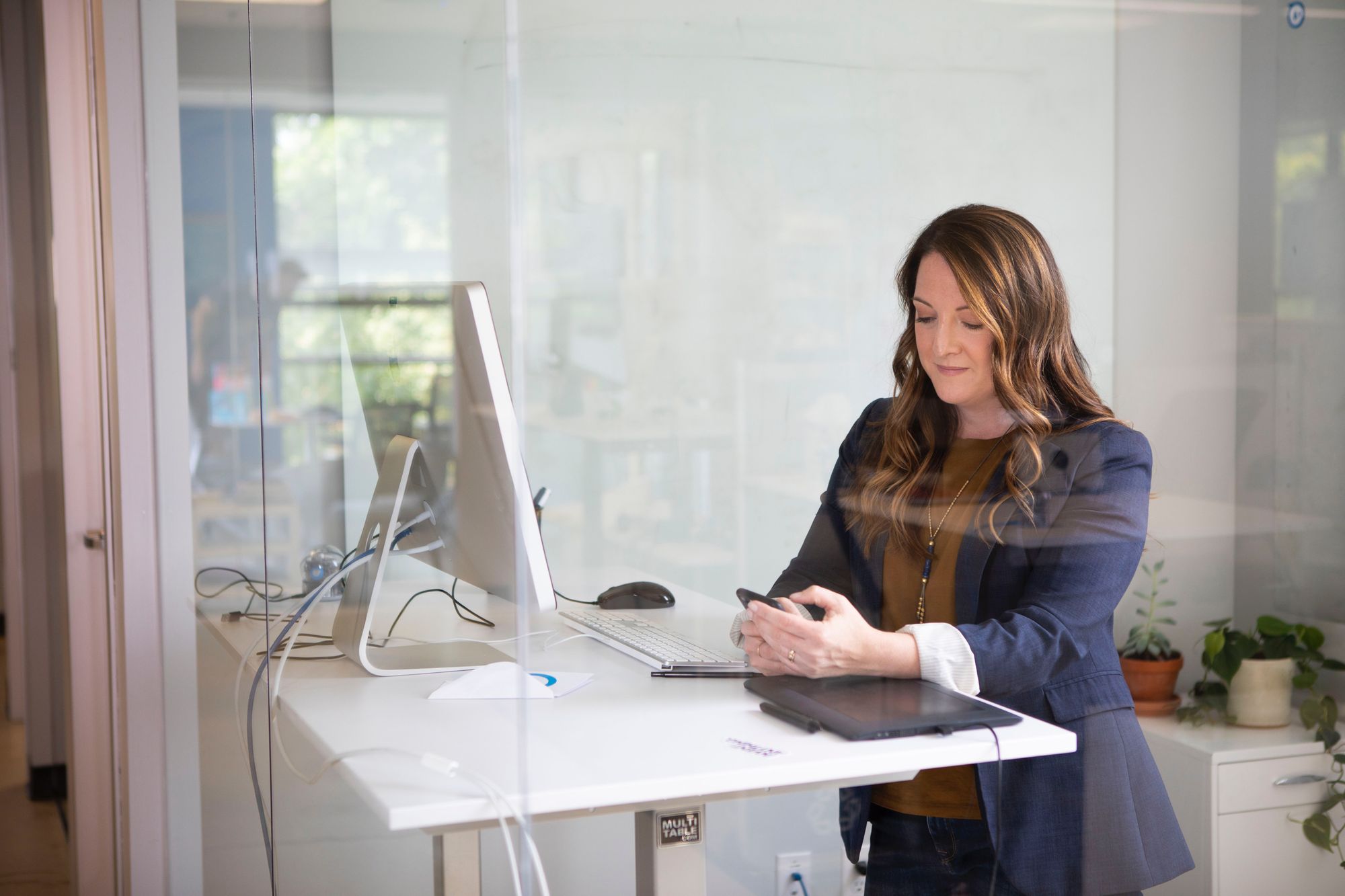 Wearing a comfortable outfit is the key to feeling more confident on the camera. If you wear something that you think looks good on you but makes you uncomfortable, you'll be worried about fixing little things the entire time.
Tight skirts, shirts, and dresses are a big NO as these may slide up in certain areas showing off too much skin. The tighter the outfit, the larger you appear on the camera. The same principle applies to baggy clothing as anything loose will add more weight to you, making you look sloppy.
So, choose a dress you're comfortable in. Now, this doesn't mean you should show up in joggers or a night dress. The goal is to feel relaxed while presenting your message to the target audience. And, if your clothing is uncomfortable, it'll appear on camera as fidgeting.
Always Keep an Alternative Outfit
Picture this. You're enjoying your coffee, and suddenly it spills all over you, ruining your shoot day outfit. This is where an alternative outfit can come in handy.
It's always good to prepare for the worst by keeping a backup outfit in your car or office. You never know when an accident might happen. Or, you show up matching the backdrop, resulting in a color clash.
Further, if you're not sure about your outfit, consider having two to three options to help your director make a final selection. Besides, it can be helpful to keep a jacket in your car to be prepared for weather changes if your company plans to film outdoors.
A Few More Tips
The studio lights can be scorching, and the last thing you want is to get sweaty. So, wear something cool that will allow heat to escape from your body.
Clothes that have visible logos, brand names, or loud text can be distracting for the viewer. So, keep it brand-free. However, if your attire has your logo on it, go for it!
Avoid silk, satins, and shiny fabrics that look less flattering under bright lights. Instead, go for velvet, thick cotton, matte, or suede fabrics that absorb the light and create a smooth body profile line.
Looking good in videos is a skill that can be learned, and one of the easiest ways to control that is how you dress for the camera. Plus, the last thing you want is for your viewers to get distracted by your wardrobe choices and ignore what you're conveying.
So, to look confident and get your message across, keep the above tips in mind next time you're shooting a video, and you'll notice the difference yourself!
So, what are you waiting for? Follow these tips to look fabulous for the camera in no time.