A popular adage claims that a picture is worth a thousand words. If that's the case, just think of how impactful moving pictures could be. Video marketing is growing increasingly popular with industries and brands across the globe. This guide will explain how you can use this format to bolster your business fortunes.
Is video marketing popular?
There is no doubt that video marketing has captured the imagination of businesses and consumers alike. In 2021, 86% of companies utilise video to attract new customers and keep existing consumers engaged with their brand. This statistic increases year on year, so expect it to climb throughout the remainder of this decade.
Video marketing is popular for a wide range of reasons. These include:
Videos can be repurposed and reused across different social media channels
Many consumers find video content easy to digest and consume
Google loves video content, so it can give your SEO strategy a boost
It's possible to find a cost-effective video marketing strategy
Brands can broadcast live video streams, encouraging interaction with consumers and demystifying business practices
Video marketing may not be for everybody, and it must be used wisely. We'll discuss the core rules and regulations for creating the perfect marketing video shortly. In the meantime, though, you should consider bringing video into your core marketing strategy. When used appropriately, video marketing can create demand for your products and services.
Is video marketing more effective than text?
Nobody can say with certainty whether video or text is more effective as a marketing strategy. Every consumer is different and has their own, unique tastes. Some users will indeed be immediately turned off by a block of text on a screen, deterred by the idea of reading. Others, however, will instantly skip a video.
One sizable division in the video vs text debate is the target demographic of a business. Younger consumers, such as the Millennial and Generation Z generations, prefer to gain data from video. Older audiences, meanwhile, still skew more towards prose. There will be exceptions to every rule, but this gives you an idea of how to split your marketing approach.
Another way to consider video against prose is considering what you are promoting. Products or services grounded in science, that thus encourage further research from the user, are better served by text. This allows for the use of hyperlinks that enable consumers to read up on additional data. However, if your product or service is based on emotional, impulsive decision-making, a video is likelier to yield results.
7 ways to use video marketing to create demand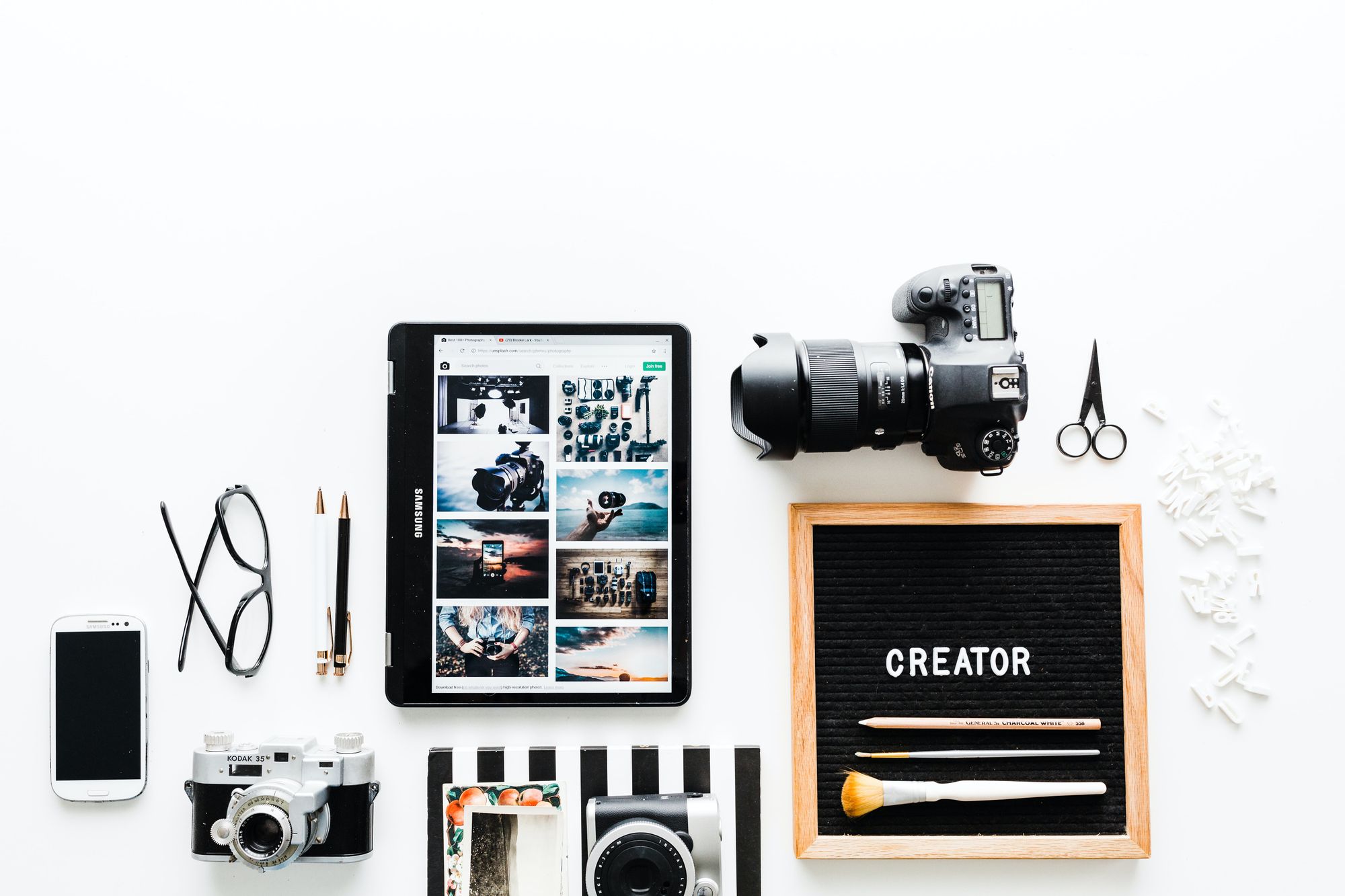 As promised, we'll now discuss seven techniques that businesses can adopt to generate interest in their brand through video. First, though, let's address the golden rules of video marketing, regardless of the industry in question.
Start strong. You only have a few seconds to make a positive first impression
Keep the video short. Most experts recommend two minutes as a maximum length
Think mobile. Many viewers watch videos on the move. Ensure sound and vision are appropriate for headphones or small speakers and avoid being a data drain
Avoid auto-playing videos without permission – this slows down websites and is often considered a nuisance
Ensure the audience knows more about your brand by the end of the video
The last of these rules is arguably the most important. Making a video for the sake of making a video will not impress consumers. Your video needs a robust and well-defined aim and point. Imagine that you need to reduce your brief to just ten words and work from there.
Introduce your business and team
21st Century consumers want to build a bond with their favorite brands. Use video to add a face and personality to your business. Excellent copy can impress and amuse readers, but a well-made video can help viewers feel that they're in your office with you.
This is also a great opportunity to show your audience your core values as a business. Again, discussing things that matter to you in text only goes so far. Anybody can talk a good game about the issues of the day. By demonstrating a social, political or environmental stance on video, your business is likelier to attract conversions.
As always, though, this is a balancing act! Ensure your product remains the focus of the video, lest your business finds itself side-tracked and unwitting center of a social media culture war battleground.
Create a product demonstration video
One of the biggest crazes to take hold of social media in recent years is 'unboxing.' Consumers love the experience of receiving and demonstrating new products. Why leave these unboxing videos to the amateurs when you can create them yourself?
Demonstrating a product's many and varied uses will always strike a bigger emotional chord than describing them with text. Viewers can watch an item being handled by an expert and immediately empathize with how it will be able to enhance their own lives.
A great case study for creating compelling product demonstration videos is the consumer brand JML. This business manufactures home gadgets that could be written off as superfluous and gimmicky if simply described with language. Video, however, makes the products feel fresh, fun and exciting.
Use explainer videos
Another side of the product demonstration video coin is an explainer video. Explainer videos can take any form, from a human host addressing an audience directly to an imaginative animation that is sure to grab – and retain – the attention.
A business can use explainer videos to convince consumers to convert, offering product or service efficiency demonstrations. You could use an explainer video as a How-To guide. Such as approach is especially impactful for a SaaS business model.

Explainer videos are also handy for consumer goods, though. How many times have you tossed the instruction manual that came with self-assembly furniture away in frustration as it makes no sense? In many instances, it's easier to follow one of the classic rules of literature – "show, don't tell." Explainer videos make this possible.
Live stream an event or meeting
We previously mentioned that younger audiences are drawn more to video. This bears out when we consider the most popular social media platforms of 2021. While Facebook still rules the roost, Instagram (which has video capability), YouTube and TikTok are all significantly ahead of the once-almighty Twitter in the popularity stakes.
Modern consumers want to be part of the conversation, and brands can turn this to their advantage.
Educate and entertain consumers
It's essential not to get carried away when making a marketing video. You're looking to create a short, snappy piece of content that convinces people to convert. You don't need to rival the production values of the latest Hollywood blockbuster. All the same, you still need to entertain your audience. Style and substance are equally important.
This means ensuring that the host of your video has an engaging and charismatic personality that inspires users to keep watching. You need to relay information excitingly, using graphics or special effects if necessary. Above all, you need to provide enough information to make the video worthy of your audience's time.
Interview satisfied customers
When was the last time you made a significant purchase without checking reviews first? We're willing to wager you cannot even recall.
Now, though, a follow-up question. Did you take every one of these reviews at face value? Or did at least a little cynicism as to their veracity creep into your mind?
Interviewing regular users of your product and service can be a helpful way to dispel some of this cynicism among your target audience. Consumers are likelier to trust the experience of peers than professionals.
What's more, it's easier to take claims made on video at face value. Looking into the whites of the eyes of an interviewee, knowing that their words have not been edited on their way to prose, can do a great deal to encourage users to utilise a product or service.
Address your audience personally
One of the biggest aims of video marketing is to increase interactions with your brand. To achieve this, find ways to address your consumers personally. Consider hosting a Q&A as an example of this.
Encourage users to submit questions online that they would like your brand to answer. You could do this as part of the live streaming discussed previously, but that removes the opportunity to vet the questions and manage unsavory online behavior. Identify the most relevant questions and answer them on video.
For example, you may create a video that opens with, "Joe Bloggs from Swindon wants to know..." This will encourage more followers and users to get in touch (everybody enjoys the idea of 15 minutes of internet fame, after all), as well as helping your consumers feel valued and listened to.