This is the ultimate guide to create interview videos in 2021.
The pandemic has transformed a huge chunk of business operations as we knew them. And with recruitments being done remotely, video calls have become an hourly affair for the HR department.
Wouldn't it be convenient if the HR manager has recorded videos to rely on to get the best of the best onboard? That's exactly why we are talking about interview videos.
Interview videos can streamline recruitments, review training, manage promotions, record expert opinions on matters, and much more. This is one aspect of office that most professionals miss, the ability to be guided by business leaders and professionals. With video interviews, all this and more is possible.
Through the course of this read, you will learn what exactly interview videos are, and how to create them. Consider this your one-stop guide to interview videos.
Let's dive right in.
What are Interview Videos?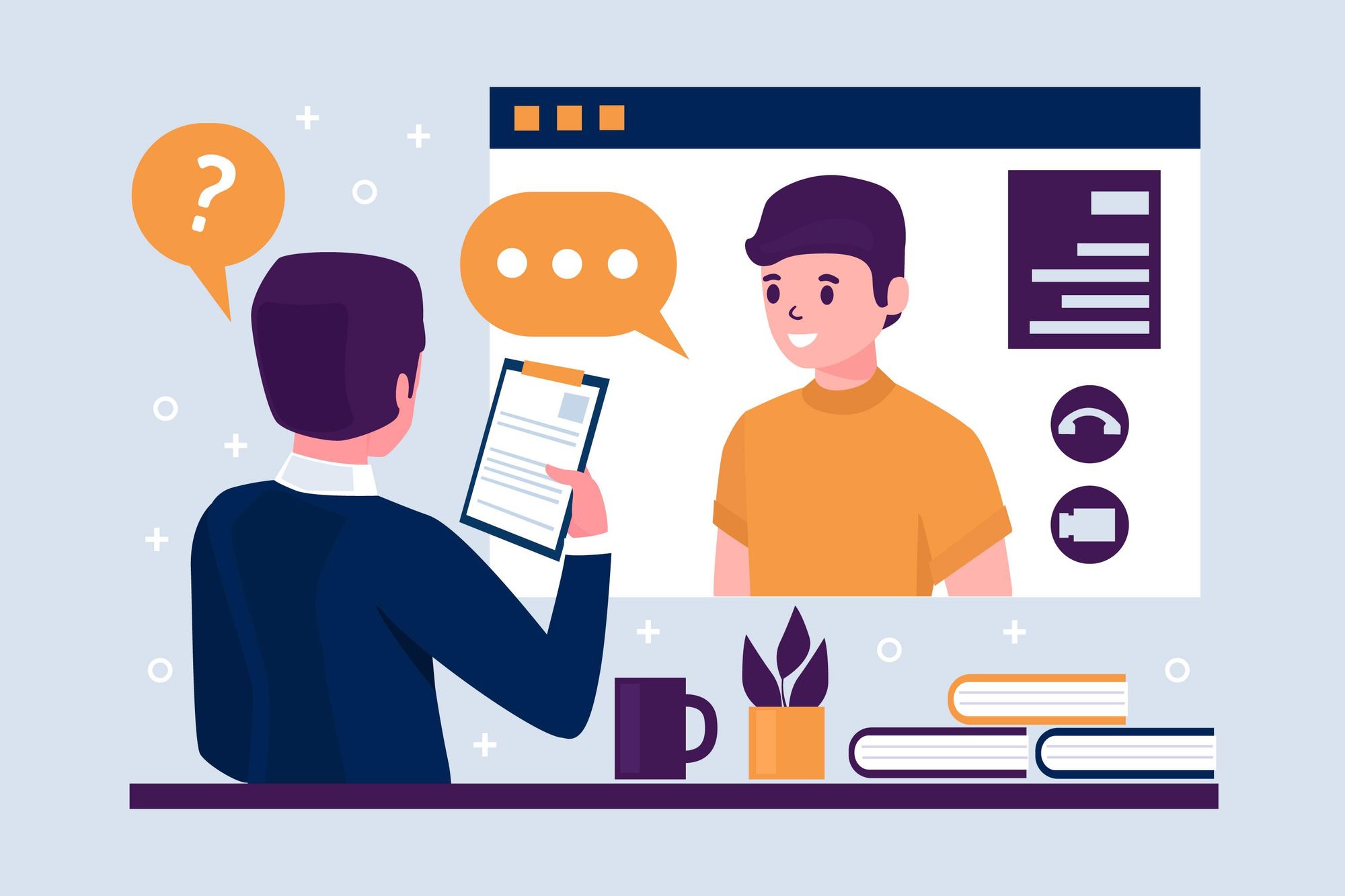 Interview videos are video recordings of a conversation between two people. This could be any conversation of value to you or your prospects.
Be it a recruitment interview, or an interview with an expert, or in some cases an interview with a client (in which case, it is termed as a testimonial).
It is important to note that most professionals understand interview videos as recruitment interview videos. And that is, in fact, the most widely used application of interview videos. In line with that, there are two types of video interviews:
Live Interview Videos
Here, the conversation takes place through a video call between the recruiter and the candidate. This can be done using any platform like Zoom, Google Meets, Skype, etc. All you need is a microphone and a web-camera, and it is just like any other in-person interview.
Here's a recorded mock live interview for Salesforce with a Salesforce recruiter:
Pre-recorded Interview Videos
Now, pre-recorded interview videos are slightly different than usual recruitment interviews. But, they are very similar to recruitment assignments.
Most recruiters will give candidates an assignment to be completed in a certain time. And with this assignment, the recruiters judge the potential of the candidates. This process can be made way easier by using a pre-recorded video.
The recruiter pre-records a set of questions they want to ask the candidate in a video. This video is viewed by the candidate, and then they can reply through a video recording of them answering these questions.
This completely takes out the long-drawn process of scheduling interviews and sitting down with multiple candidates.
Both these types of recruitment interview videos are also valid for other types of interview videos. For example, if you are interviewing an expert, you can either conduct a live interview, record it, and publish it. Or send the expert a set of questions via video, and they can reply with their recording.
You can use any of the two interview video formats for different interactions with your employees. Not just at the time of recruitment, but for appraisals, and training culminations as well.
Let's understand why interview videos are all the buzz, and what difference does recording your live interviews make. And what a time saver pre-recorded interviews are.
What are the Benefits of Interview Videos?
Interview Videos are a Huge Time Saver
The number one, most valued benefit across industries of interview videos is the time these save.
Especially when it comes to pre-recorded interviews, recruiters don't have to find a space to schedule an interview with each of the applicants. Instead, they can create a standard questionnaire for candidates. And mail these to each of the applicants.
And all they now have to do is await a video response made by applicants, within a time frame, but within their convenient times. This makes universal hiring super easy, making sure you accommodate candidates of all time zones.
Remote Interviews Made Easy
As predicted by many experts, remote is the future of work. And in line with this, interview videos are the future of recruitment and training.
With interview videos, you break all barriers of remote recruitments, as perceived by both hiring managers and candidates. One of these being, the lack of interpersonal communications via emails, and even phone calls at times.
When you have the candidate right in front of you, on your screen, it dissolves all doubts that are erstwhile lingering throughout in management files.
Video interviews give recruiters a space to access the "real" personality of the candidate, and assess them, as they would in physical interviews.
Save Travel and Arrangement Expenses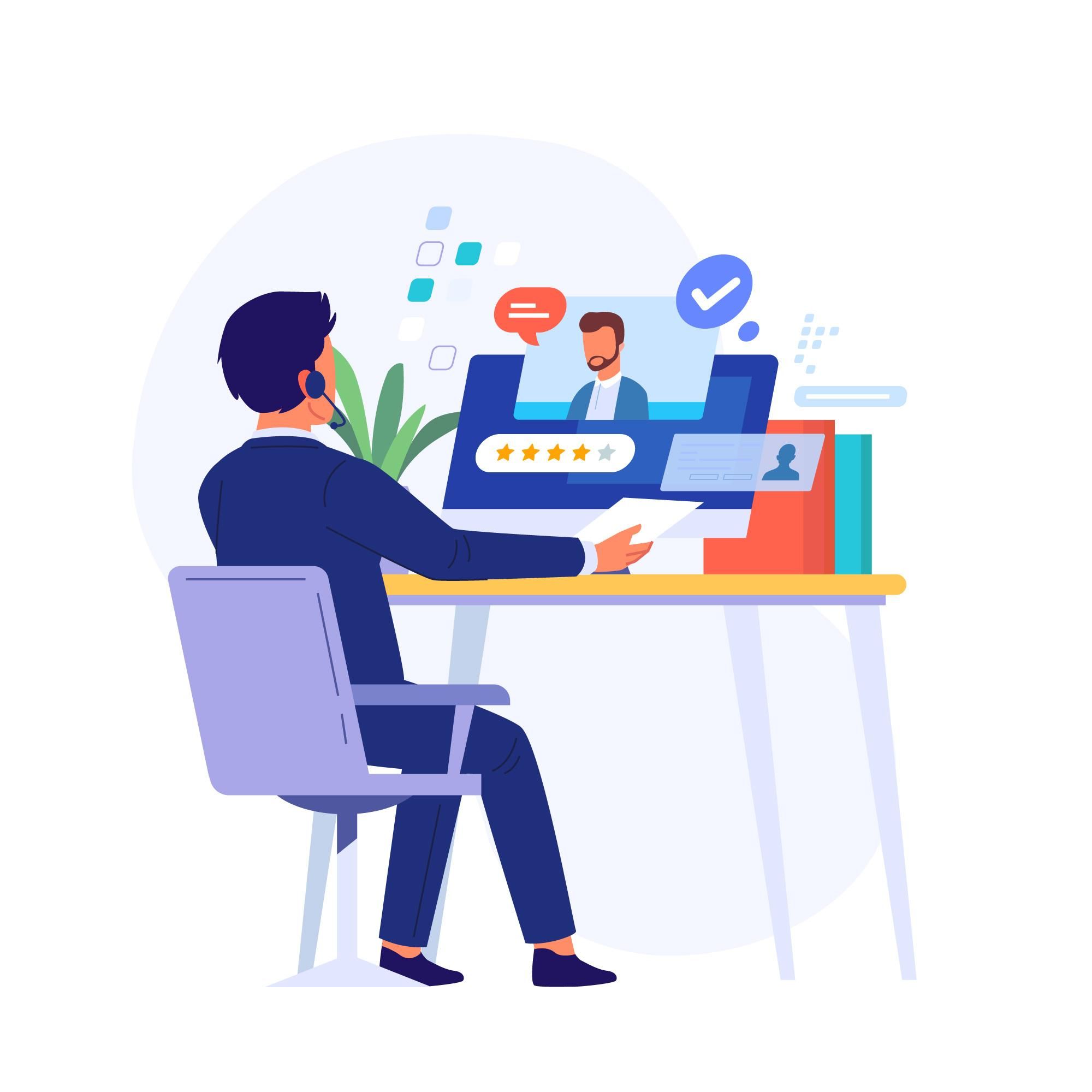 Businesses spend a lot of money on recruitment simply because it requires arrangements like a designated space, time, travel, food, at times even accommodation.
With interview videos, all these unnecessary expenses straight away go out of the picture. And you are left with a straightforward way to conduct interviews, conveniently, albeit, professionally.
This is beneficial both for recruitment managers, and the candidates. A lot of candidates tire themselves with travel and uncomfortable accommodations and are unable to put their best step forward.
Similarly, managers have to set up a conducive environment that makes a huge chunk of their budget, and sometimes find no good enough candidates from the entire exercise.
Revisit Interviews to Select the Best Candidates
Let's be clear, the HR team and technical recruitment managers work as a team for every employee. And this department-by-department screening goes through multiple layered approvals.
Each department head is required to give their consent for hiring based on the notes collected by the interviewers at each stage.
With video interviews, every team member can look at the value each candidate brings to the table. And judge them as such, without any third-party miscommunication.
This is especially helpful to manage certain key recruitments and legal compliance.
Complete Control over Interviews
Many times interviewers at different stages of the interview process give in to the conversation and divert from the topics at hand.
This isn't uncommon, a lot of time is wasted on unnecessary conversations and the real issues aren't fully addressed with usual interviews.
But with a pre-recorded interview video, hiring managers can ensure they embark on each aspect of the application. And since it is a recorded message sent out by the manager, the candidates have enough time to look at each point and address it fairly.
This ensures managers don't miss out on the minute details required as per the job listing, and once they decide to onboard a candidate, they can be sure of who they choose based on merit.
Where to Use Interview Videos?
A lot of marketers out there might be wondering if it is all about recruitments, where's their slice of pie with interview videos.
Well, interview videos are most helpful for recruiters and most often used by recruitment teams to make a hiring process a streamlined one. However, marketers can use interview videos for brand affinity and lead generation.
Interview videos with experts are one-of-a-kind video interviews that can expand your audience and grow it to more than 50%. How?
Well, when you record a video interview with an expert, you get two types of audience to your videos. One is your existing loyal audience and the one that you market this video to. The other set of the audience comes from and for the expert.
Every industry expert has their following that is hungry for their share of knowledge and wisdom. And if you conduct an interview video with an expert, be sure to have a good enough call to action button for this new audience. Because they are sure to be prospects any time soon.
Salesforce uses interview videos with experts to bring forth their perspectives on business situations across the world. They have an ongoing video series called Fireside Chat. Here is a video from this series, an interview with Arundhati Bhattacharya, CEO of Salesforce India:
Further, interview videos can be used for processing appraisals, and for clients (testimonials) to record their journey. A lot of marketers also interview employees to create a company culture video.
There is no end to how you can use the interview video format. They work for every department, every industry beyond boundaries.
How to Create Interview Videos
Creating good-looking interview videos has been made relatively easy, thanks to our team of developers who have created this amazing screen recorder that records everything on your screen, including video calls.
Step 1: Create a Set of Well-defined Goals
Why are you recording this interview video? Who is supposed to watch this and why?
These are the questions you need to answer before you begin recording. If you are creating videos for recruitment, then your goals will look like this:
Generate a point-by-point assignment-based video for candidates.
Create brand awareness through employee testimonials for recruitment platforms.
These are the goals that will guide you every step of the way.
Step 2: Prepare Your Questions Wisely
When it comes to the questions they ask, interviewers can become superheroes, or be ridiculed for life. Oprah and Dr. Phil, both are interviewers with questions. Pick who you want to be. Even Donald Trump was hosting interviews at one point.
As an interviewer, your job is to frame questions in such a way that the candidate feels challenged, not threatened. And avoid any easy yes or no type questions. For that, you can create forms.
If you are recording this interview video for recruitment then you should outline a question for each of the points mentioned as requirements in the job listing.
Not in terms of "whether you have an experience with XYZ technology" but with wholesome questions like "explain in detail your experience with XYZ technology and the projects you undertook.".
Step 3: Gather all the Equipment You Shall Need
Considering remote interviews, both the interviewer and the candidate need a webcam and a microphone.
Webcams are attached to most laptop devices today, and phones are a good enough substitute for candidates. Interviewers, however, should purchase a decent enough webcam if they don't have one already.
For microphones, you can either purchase a Bluetooth mic or a USB mic, both are cheap and easily available.
This is pretty much all the physical equipment you shall need. Unless you want to make an elaborate setup for in-person interviews, where you might require multiple cameras, comfortable chairs, and an overall setup.
Another thing that might be worth investing in, generally, to produce any kind of video is a good soft key light. Or create one. You can read more about equipment to improve video quality here.
Step 4: Choose a Video Telephony Software and Recording Tool
Much like phone calls, video telephony works on a particular platform. And for you to conduct an interview, both you and the interviewee must have the same platform to engage.
There are many cheap and free-to-use options out there like Google Meets, Zoom, Skype, etc. Pick yours based on preference, and comfort.
All that's left for you to do is now hit record. In case of a live interview, schedule a favorable time, and do remember to turn your phone off. Ask your candidates to do the same. Dress up as best suited for the interview, generally, a shirt would do, but follow whatever suits your industry's protocols.
Videotelephony software will give you a platform to conduct the interview, and a screen recording tool will enable you to record the interview.
For pre-recorded interviews, you can use the StoryXpress Screen Recorder. Using this simple tool you can record your screen as well as your webcam to show candidates exactly what a certain assignment demands.
Using StoryXpress you can also record live interviews, which later can be shared with different department heads, or recruitment team members. Consider recording your interview videos as a crucial step. This supports the many benefits of interview videos listed above.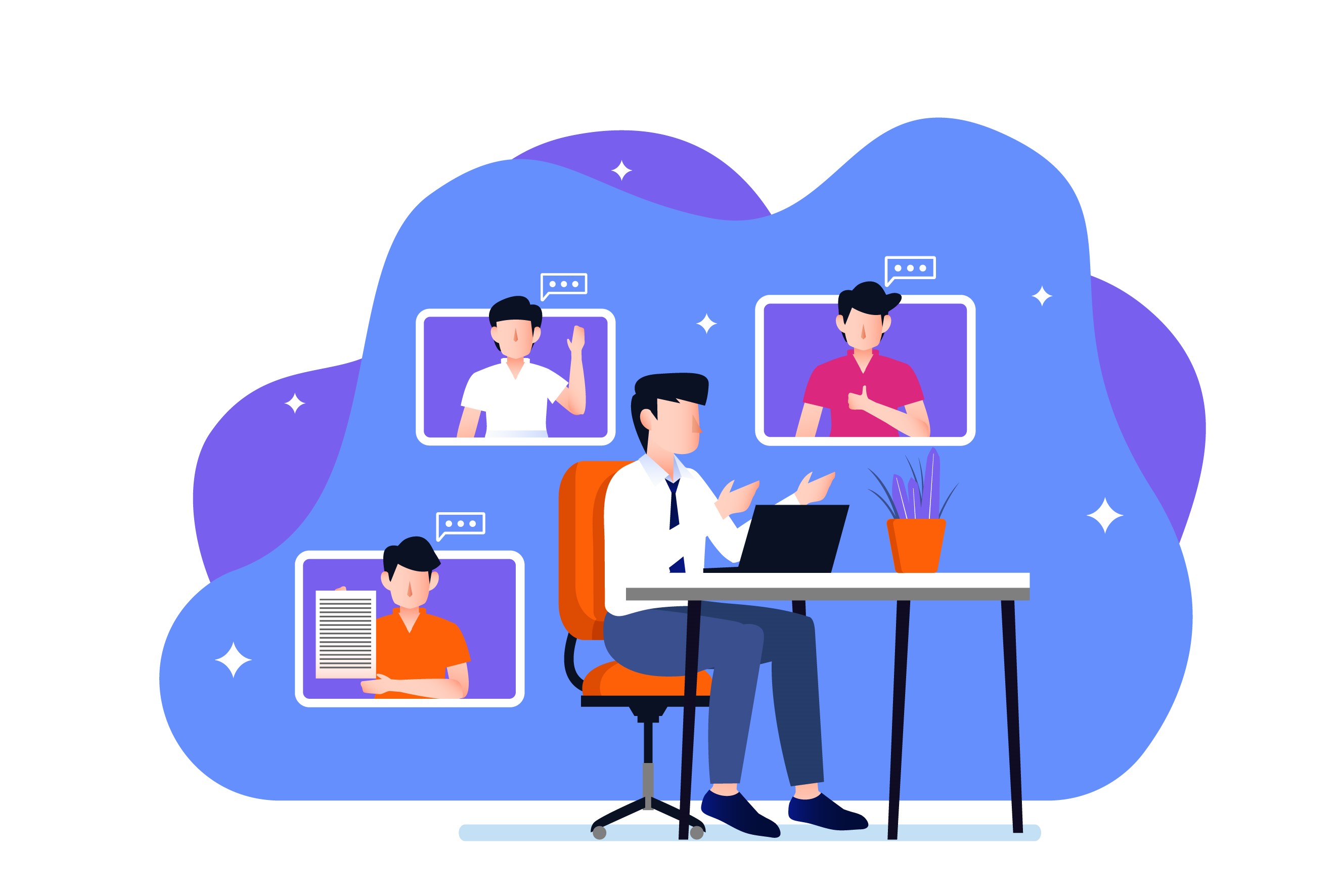 Get StoryXpress Now!
Video Platform for High Performing Teams
Get Started
Step 5: Edit Your Videos to Perfection
Given the conversational nature of video interviews, especially live video interviews, you will require an easy-to-use video editing software that trims parts of your videos without much hassle.
Lucky for you, StoryXpress Screen Recorder is a well-rounded, wholesome screen and webcam recorder that lets you edit videos easily. This includes trimming, blurring, annotating, adding call-to-action, and much more.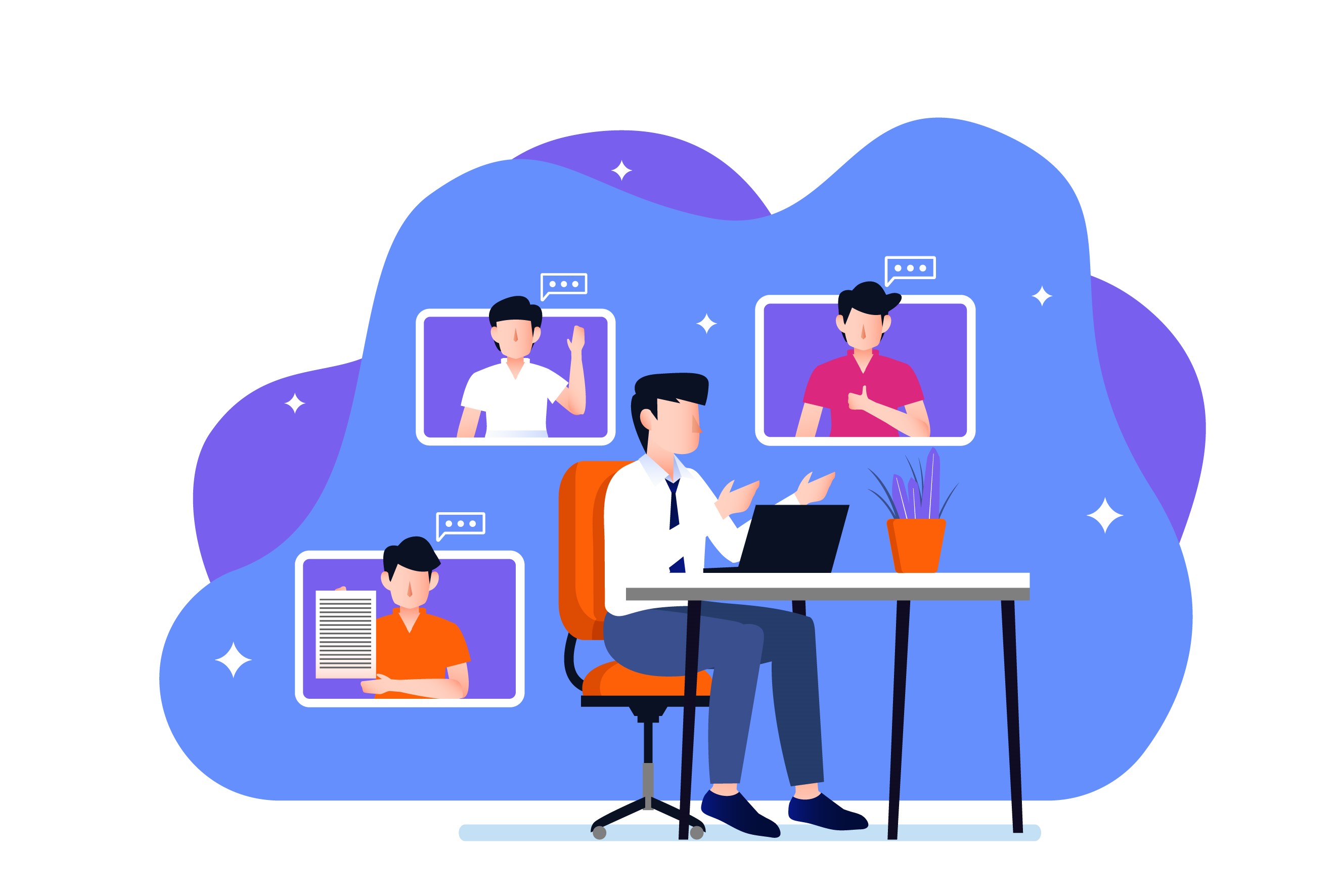 Don't Leave Your Prospects Clueless
Add CTAs to Your Videos
Get Started
If you are creating a video series of interview videos, then you might want to add a signature outro, intro for your video interviews. This is like a video form of your logo, it represents your brand and the series.
Further, using StoryXpress, users can also add visuals via screen recording for recruitment videos. Even candidates can record their screen to show exactly how they went about solving the assignments as given by you. And these can be shared easily with the ad-free, premium hosting environment provided by StoryXpress.
Interview Videos: Best Practices
Keep the Tone Conversational
With interview videos, you are directly talking to an individual or a group. So there is no reason to have a broadcast, announcement-type appeal. It is best to make the interview into a conversation.
This holds even for recruitment videos. Engage with your candidates on a personal level, make small talk. But do this without deviating from the script.
Conduct Practice Interviews
Practice interviews are a great way to give yourself, and your interviewee a hang of video interviews. It is a great way to test your equipment and tools. As well as address any discomfort between the interviewer and interviewee.
You can conduct multiple practice interviews until you feel confident enough to record one. For pre-recorded interviews, you can create multiple recordings and get these approved by an internal team before you put them out there.
Add Screen Recordings or Visuals
A smart way of engaging both the interviewee or candidate and the audience to which you might be publishing an interview video is with visuals or screen recordings.
Even the interviewee might be inclined to share their screen, to answer complex questions, or show instances or certain graphics key to the answer. This is acceptable, and highly recommended. Encourage candidates to record their screen.
Don't Make Your Interviewees Uncomfortable
The idea of practice interviews is not just to test equipment but make sure the interview runs smoothly. One of the biggest no-nos in interview videos is asking questions that the interviewee might not be comfortable with.
These could be personal questions or questions that are outright disturbing. Discuss the interview questions before the interview with the interviewee. And when it comes to recruitment interviews, don't go too deep into personal details.
Match Your Framing and Setup
A good way of ensuring good-looking interview videos is by matching the framing and setup for both the interview and interviewee. It just looks a lot better than random setups combined in one final video call frame.
There you have it, everything you need to know about interview videos.
Hope this serves as a complete guide for you to create good quality interview videos for your audience, and candidates.
For tips on creating good quality recruitment videos, check out this blog post.