Real Estate is a visual industry, inherently. Any average buyer wants to see the house they consider buying. And, in the age of technology, you don't need the physical presence to grab the customer's attention. Real Estate Video Marketing has revolutionized the real estate business.  No wonder, real estate listings receive 400% more replies with a video.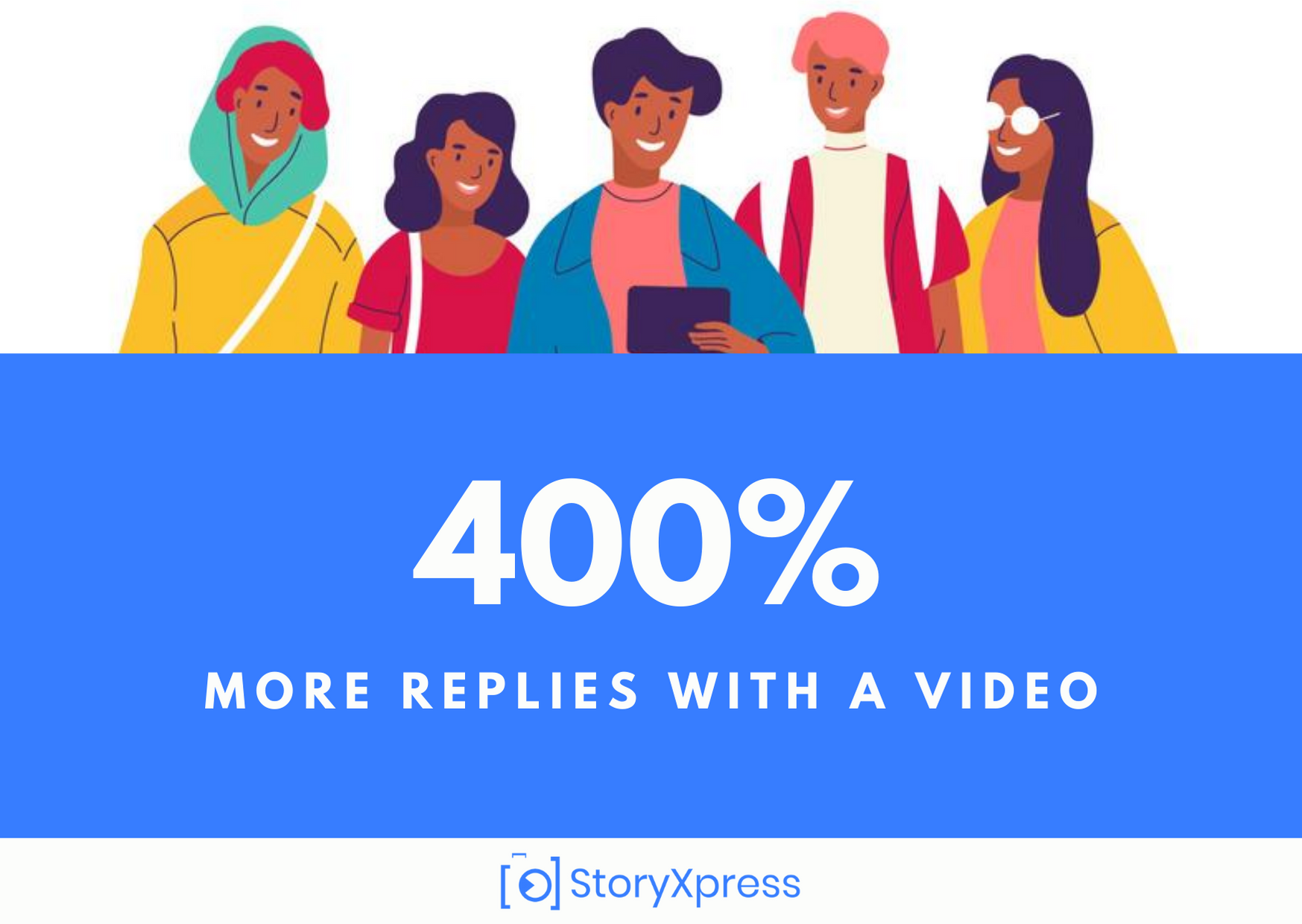 Remember the days when clients would find you through newspaper ads, well, we have come a long way, haven't we? Realtors today use exclusive drones to get the best shots of the houses they want to sell. Video marketing really has stepped into most industries but really made a dent in real estate. Realtors no longer have to waste their time cleaning up for first-time viewers.
A video can be used to explain the basics of a property without missing out the key aspects. Unlike images, which can be highly misleading, videos give a virtual tour to the client. And allows the realtor to use creative templates to showcase the best features of a property or real estate investment
Why is Real Estate Video Marketing Important?
Real Estate Video Marketing Ideas
How to Make a Real Estate Marketing Videos?
Real Estate Video Marketing Best Practices
Why is Real Estate Video Marketing Important?

A recent survey found that real estate websites are the most reliable source of information for home buyers. This beats the actual realtors too.
Get listed Everywhere

The best thing about making a real estate video is that you can place it on the world's second-largest search engine, YouTube. Once your property is discovered on your YouTube channel, real estate websites start picking your listing. Random realtors include your property on their blogs to showcase the neighborhood.
Not only do you sufficiently blow up your client base but you also end up getting a fan following. So whenever you make a new listing, you already have an audience ready for your property. This may transition well into finding tenants for the property too and you can start charging letting agent fees, expanding your business.
Reliable Lead Generation
On average real estate search, a link to a page containing an embedded video gets 157% more organic search results than the ones without it. Videos add legitimacy to your listings, and your brand as a realtor. It gives an extra sense of trust because the client can see the property as is.
Property listings with video generate 4 times more leads than properties without. This is simply because adding a video instantly adds value to your listing.
And a well-composed, well-shot video can actually give an unsuspecting customer the nudge to click on the link and check for pricing.
If you post videos on different social media platforms, you get the most reliable hits on your landing page. People have already seen the property and heard your estimate, and they are still interested. This means they are there to buy.
Stand Out
The Real Estate industry has always been a personality-driven industry. What matters in making a sale is not so much the property but the connection you share with your client. You have to make everything presentable.
Videos are great at this. You can use the lighting, angles, and editing to your advantage to make a good show. The best part about recording a video is you get retakes. So you come across as the flawless, trustworthy realtor they were looking for all along.
The authentic nature of videos clubbed with a few post-production tweaks instantly makes things seem much more desirable. The consumption of common goods has gone up using videos. Videos have the ability to make you stand out in the crowd and give you a larger-than-life image.
Unique Perspectives
With the best technology at your disposal in today's world, you can truly make the best videos. Using tools, you can create customized tours for your clients. This can be done using virtual reality technology. You can even give your clients a 360 view of the property.
Pro Tip: Drone shots are all the buzz these days, a property can look extremely gorgeous when seen through the eyes of the clouds. Especially if it has a water body or a pool attached, a drone shot is a must. You can actually even record the vibe of a property using time lapse.
You can also give your clients a truly unique perspective, with video testimonials. This is specifically for you as a brand. You can include snippets of your previous customers and clients at the end of every listing video. This establishes trust and gives the potential buyer an inside view of your brand.

Real Estate Video Marketing Ideas

Virtual Reality Technology for Virtual Tours
With so many great services at your disposal today, you can actually give your clients quite the experience. Virtual Reality technology services like Matterport, and Google Tango allow realtors to make truly unique videos.
Clients can actually decide the decor of the entire house themselves sitting at their home. It gives them the ability to visualize houses once they are occupied and allows them multidimensional views of the space. It gives them the customized experience they are looking for.
It might seem futuristic that people sit in their homes with VR headsets and are exploring your listing. But these technological advancements have been around for some time now. A prospect doesn't even need to visit a property physically anymore.
You can use augmented reality for custom open house displays where clients can have life-like views of every room of the house. Panoramic views with 360-degree images are the thing.
Listing Videos

Listing videos are the top jewel in the crown of real estate video marketing. It is a comprehensive view of the property through a creative lens. Usually done in a way to emphasize the luxurious aspects of the property, this type of video is glam in real estate. It is supposed to glorify the property and nudge the prospect to take the next step.

These videos are used throughout the funnel. From generating leads to bottom-of-the-funnel marketing, it does it all. Drones are a great addition to the filmography of listing videos. The video-making process in these videos is anyway a little extra. And with the onset of drone videography, it takes video production to a whole other level.

You can shoot a listing video even with your smartphone or iPad/tablet. The beauty of listing videos is they give you a lot of freedom to experiment. And lets your carefully knit realtor's personality shine. These are classics, and real estate agents use these all over the world to showcase listings.
Live Stream Q and A videos

Live streaming is another great way to connect with your clients. It is another very popular real estate video marketing technique. Many social media apps like Instagram, Facebook, and video giant YouTube support live streaming. Along with that, there is an interface to chat. There are various types of YouTube Videos that brands use to get discovered online. Live streaming and Q&A are among the trending formats.  

Using these apps you can host live shows inside the listing and address various doubts and queries put in by your viewers. The best thing is, you can actually show them. You know how in open houses there is always a lot of curiosity about the cabinet under the sink.
You can also host live sessions of local community events, industry conferences, and company outings. The idea is to give your client an exclusive inside peek into your inner business functioning.
Another great way to host live streams is with a client. You can actually get in touch with your highest bid, or second highest bid and answer queries in real-time. This works really well with prospects, they get a real view into your client dealings, as well as get informed about the listing. You can alternatively hold occasional live stream webinars to interact with your audience.
Recap Videos

Old video content is gold video content. In long-duration live webinars, and live streams there are so many golden snippets that will help you compile videos further. Record all your live streams using the Screen Recorder. Using a recorder, you can make compilations for blog posts and easily maintain a reservoir of video content.
Short clippings can be used for your social media handles to share basic tips for decor, styling, and interiors. Interior is a big deal in the real estate world.
Social Media sites like Pinterest have a great following for interior design and appreciate good work. So not only can you show off your skills as an interior designer (every realtor is one) and promote your brand. Anyway, this is free content already in your bag. All you need is an eye for engaging clips and a good editor.
Community Videos

A big part of a real estate property is it's locality. The locality after all decides the valuation of the property to a large extent. Every prospect, every home buyer shows keen interest in the surrounding neighborhood. Being a part of the purchasing decision, this type of videos works great in middle of the funnel.
Community videos or neighborhood videos address basic queries about the surroundings of the property. The content of these videos depends upon the listing and the target audience. Say if you are talking about the community in a university circle, for a bachelor pad: you will talk about the nightlife, the closes bars, and the distance to the university. Similarly, for a family home, you will include the schools nearby and the playground nearby.
Community videos should also include a little bit about the noticeable facets around the listing. Like business parks, markets, best restaurants, etc. There are a lot of things that add to the value of a property, the surroundings being a big part of it.
Interview Videos

Interview videos are basically interactive videos with your past clients in an interview format. It could also be done with homeowners, industry specialists, mortgage lenders, and other kinds of related experts. The real estate industry is buzzing with personalities with a dedicated following, so this method will definitely get you twice the engagement.

You can make a rough sketch of points you want to discuss with your guest or prepare a questionnaire. Usually, this method is used to interview past clients. So the questions revolve around their experience working with you. A general positive response to your service. This creates credibility and trust for you in the eyes of the viewer. And it practically needs no budget, just a small favor. You can hold a virtual interview using Google Hangouts and use the Screen Recorder to record, edit and share it further.

Word of mouth is a really good marketing strategy, and this is exactly what it is. A champion method to propagate goodwill amongst your prospects is to show good services to customers. Let your customer be honest about their property, and your representation. In case you choose some other guest, who is not a previous client, call a relevant guest.
How to Make a Real Estate Marketing Video

Creating a good real estate marketing video has become increasingly easy today. There are many ways to go about the implementation of a real estate marketing video. You can do it on your own or hire a dedicated team to make a real estate marketing video.
Cost effective
Completely your brainchild
Can be extremely time consuming
Do It Yourself (DIY) Video Production

You conceptualize, record, edit, and publish the video all on your own. It is cheap, it is fun, there is so much more room for creativity. You will find a ton of tutorial videos across the internet to make a good real estate video.
RECORDING
To do a listing video you need a camera, you can even use your smartphone to shoot a professional listing video you need a camera for real estate photography. DSLRs are a common household gadget, and you can actually put them to good use now. To record yourself, you need a stand, or you can simply put your camera on the mantle. Since a lot of the video requires you to stay in one place and talk, make sure you have a good frame. A well-lit area is recommended, look for the best space in the house. A setup for live streams generally requires some basic furniture.
In case you are making a live stream or an interview or shooting a webinar, make sure to get a good webcam, a good microphone, and a Screen Recorder that has good branding features. Add logo, and brand theme colors to your video page to get your brand noticed distinctively.

EDITING
Editing is your saving grace, from all the bad shots and a slip of tongues. Screen Recorder comes with a free editor, it is easy to use and has a simple UI. You can add graphics, stickers, and interactive elements. You can also use professional-grade editing software, like Adobe Premier or Sony Vegas.
Make sure in your final edit, you reflect the best aspects of the house in your video. Editing can literally make or break your video so if you don't have enough knowledge or interest in editing, don't do it yourself or DIY this. But even if you have the slightest interest and vision for what you want, the internet is flooded with helpful guides and tutorials to help you edit.
Professional Video Production

Professionally made videos involve a dedicated video team that implements what you conceptualize: record, edit, and publish it. You can also hire a dedicated team to conceptualize it as well.
A tad bit expensive
Keeps your hands free
Customizable
RECORDING
Usually in listing videos, it is recommended you hire a team or a cameraman/woman. High-quality videos really go a long way with the audience, given listing videos are all about the glam. Capturing through a house is a little tricky, so a professional team can handle the lighting and the recording.
You can present the house whilst talking, all the while being in the frame. This is the most common and appreciated type of recording. Professional help will make a big difference to help you record like so.
EDITING
Professionals generally consult you throughout the editing and production. So it is essentially your brainchild through the hands of the professional. So engage with the professionals during the edit, and keep 3-level feedback. That is, analyze the first draft, give suggestions, the 2nd, and then the 3rd. Keep the 3rd edit as the final. This will help you produce content of your liking and choice.

Real Estate Video Marketing Best Practices

Event-Based Social Media Campaign

Use videos as an effective marketing strategy on social media through even-based campaigns. it can serve in lead generation and encapsulates a larger segment of the audience. This is because events generally garner audiences from across the spectrum.
Realtors usually get together and hold real estate seminars and industry conferences. Use this setting to make good-quality video content. You can use partnerships with other realtors to discuss decor, best neighborhoods, new home gadgets, etc.
You can also get together with your client, or previous clients in block parties, meet and greet seminars, and open houses. Record videos in the best space to showcase the property in a good light. Start hashtag campaigns, and post aesthetic photos of the property on social media.
App Integration

Social media doesn't just mean Instagram, Facebook, etc. There are a lot of private listing services that work very much as the social media of the real estate world. Apps like Zillow, Trulia, and Craigslist host an array of listings from all around the place.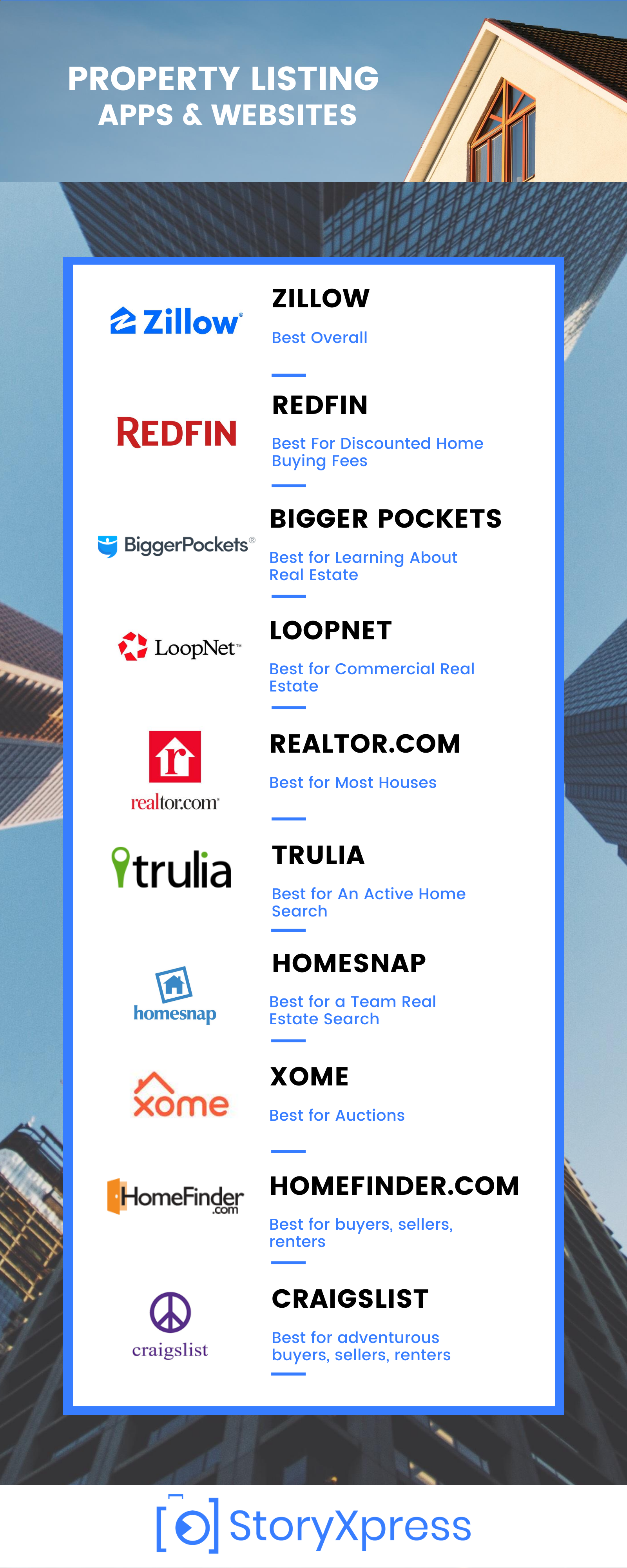 Post videos on listings everywhere. And keep all the listings integrated in terms of the content you post. A lot of customers that will actually end up reaching you come from these websites. So make sure your videos float on these websites and go viral. Keep your profile on these websites updated and fill the content with CTAs and images to your website.

Keep in touch with the clients trying to contact you through these websites, and be available to answer queries. You can also share photos and exclusive videos with these clients directly.
Perform Local SEO
Google My Business profile plays a key role in getting you clients. Keep an updated Google My Business profile, and keep your ratings in check. Ask your happy clients to offer you reviews on it. Also, keep the hours of operation updated.
Google scrapes information from Google My Business and places it directly on the high ranks in the Google SERPs. Add Google Maps, with touch points and all-around areas of interest. These will make you rank in related pages. Local SEO is really helpful in making your listings available to all.
Storytelling

Storytelling is also a great way to do real estate video marketing, but every real estate video uses the storytelling format. It is a cohesive narrative that revolves around emotions instead of crude technicalities of the property. This can be done using inspirational scripts that host a central character.
For example, in an interview with your previous client, you can portray them as the underdogs who got a good deal on a mortgage and a great home to raise their kids in. All this is down to the subtle undertones of making you the aid-in-chief to the hero.
Nobody can deny, that owning a house is more of an emotional purchase. People buy houses to make memories. So to make sure people buy houses, you have to first give them a taste of the memories. Video storytelling is a powerful technique to make them live it.  
Have Fun

Nobody wants to watch a boring lengthy script that talks in detail about the heating system in a property. Homeowners are looking for a comfortable space where they can bring up their kids. So keep the video lively, and fun.
Since you are the host and in direct contact with the prospect, you have to have fun while making the video. It is not just a job, but it probably is a job you love. So don't be afraid to show it. A smile goes a long way when you stand in front of the camera.