A corporate video is a commercial video made by a company and representing the brand. Corporate videos can be both internal and external. Internal ones are usually made for the employees; they are intended to train the staff, familiarize employees with corporate ethics, and engage them.
On the other hand, external corporate videos can be a part of the company's digital marketing strategy. In this article, we are going to take a closer look at external corporate videos and how to make them stunning. Let's start!
The Role of Videos in Marketing
But first of all, why should you use videos in your marketing strategy? The answer is – because videos are becoming the most popular content on the internet. Statistics say that almost 80% of users tend to spend more than 2 hours a week watching online videos, and more than 27% of people spend over 10 hours watching online videos weekly.
How Can Your Business Benefit From Video Marketing?
In essence, this trend refers to using videos in marketing efforts to attract prospects, gain their trust, and make them interested in the products or services that a business has to offer. But what exactly makes a video successful when used as a marketing tool? Below is an analysis of five key aspects that make a video trend so effective.
People prefer to watch a video instead of reading a text. This makes videos a more efficient tool to deliver information to your audience.
Video content tends to be more engaging than any other kind of content. If you post a video instead of text, you will get more views, comments, and shares.
It is easier to create brand awareness with the help of videos. Video can include such visual elements of your company's image as logo and colors, and it can also represent the tone of voice of your brand. Thus, videos can completely represent your brand.
Videos can be used on any platform – Facebook, Instagram, Twitter, etc. This makes videos the most versatile tool regardless of which platform you use to promote your brand.
Video content is a very powerful marketing tool. Studies say that more than 80% of consumers were convinced to make a purchase by watching a video.
All of these benefits can be significant for a business in 2021, and corporate videos can play an essential role in a video marketing strategy.
What Kind of Videos to Choose for Your Campaign?
Most of the videos are suitable for use in different digital marketing campaigns. Still, you need to develop a content plan for each campaign and each platform if you have several business accounts on various platforms.
The main point of creating a content plan is combining multiple kinds of videos in order to make it helpful and exciting for your audience at the same time.
People should feel they receive something valuable from your vlog; then, they are more likely to come back to you and make a purchase from you. On the other hand, people need to feel comfortable with your videos; if they need to relax with some funny content, they should be able to find it among your videos.
This can help you contact your audience as a good friend. Now, let's take a look at particular types of videos and campaigns you can include videos in.
In Which Campaigns Can You Include Videos?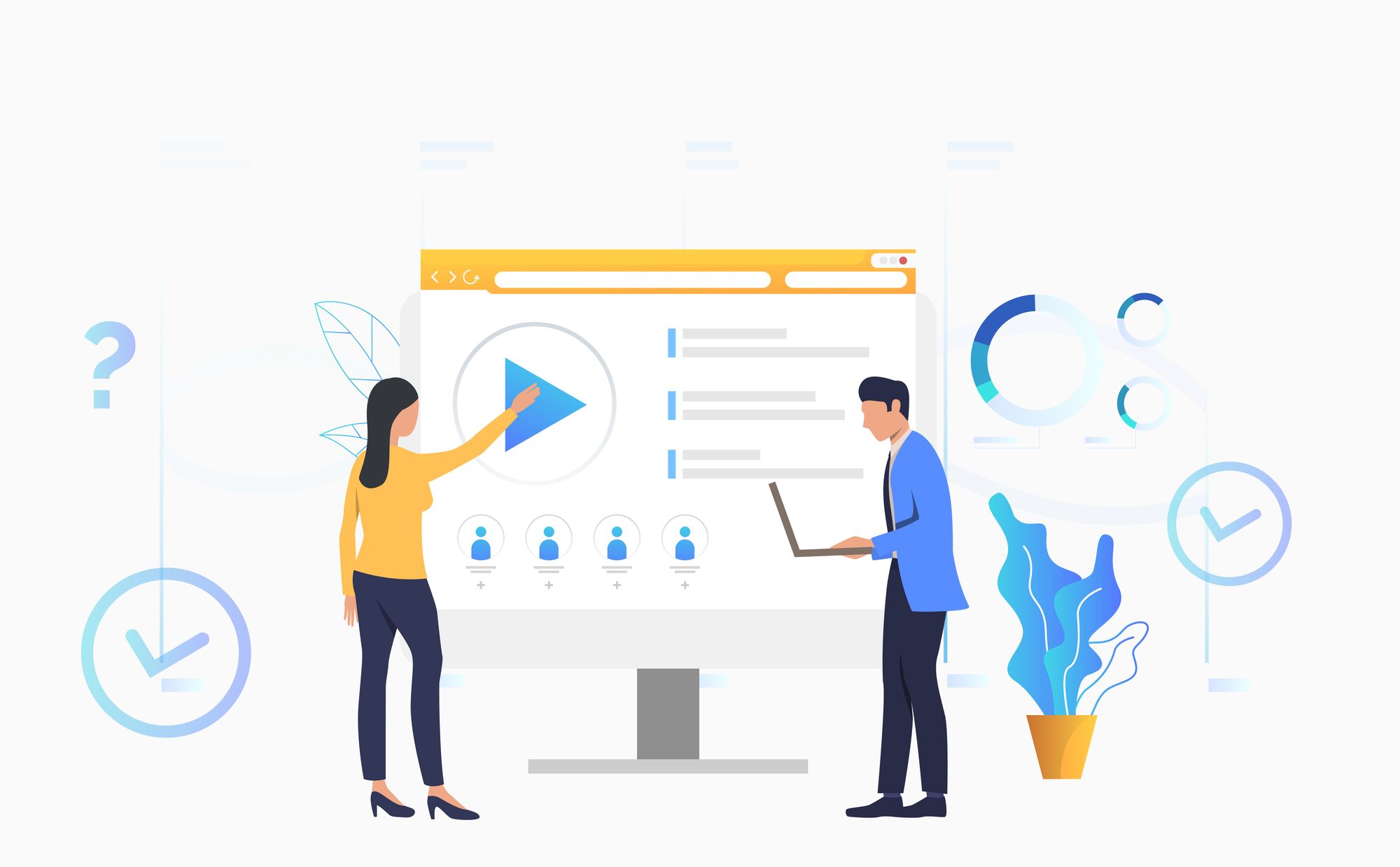 As we have already mentioned, video content can work excellently in most digital marketing campaigns. The main ones are:
Email marketing. First of all, including videos in your mailings can help you increase your website traffic. This fact impacts SEO, and you get more search traffic. Also, according to statistics, the word "video" in the headline of the email increases opens by 6%. Moreover, video thumbnails can increase clicks by 41%.
Social media marketing. As we have already mentioned, posts with videos get much more views and reactions than posts with texts or images only. Thus, adding videos to your SMM campaign can increase the engagement of your existing audience and help you attract new people to your community.
SEO strategy. It is not a secret that Google tends to place pages with videos at the top of search results. So adding videos to your website can play an essential role in optimizing it, and you can get more chances to raise your content among search results.
Best Types of Corporate Video Content for Marketing Campaigns

Corporate videos can be divided into several main types, and the success of the particular campaign strongly depends on how you combine these types in your content plan. The main point is – remember that promotional videos should be no more than 10% of the total content. So what are other video types?
"About" videos. These videos introduce your brand to your audience, explain what you do, what products or services you provide, and for whom these products or services can be helpful. In such a video, you can also talk about your company values and introduce your team. An "about" video can suit an "about" page of your website perfectly.
Video presentations or demo videos. It is an excellent idea to show your product in a video instead of writing a text description of it. Most people would prefer to watch a product video as it displays all advantages and disadvantages of a product much better than a text does.
FAQ videos. Videos with answers to the most common questions can be a great idea. A FAQ section is a must-have for any business as it can reduce the workload for a customer service team. In the video format, this section will be more accessible for users; thus, you can improve the customer experience.
Video reviews from customers. This type of content can help you to gain the trust of your potential clients. Videos made by your existing clients can show your audience both the quality of your products and your customer service. People are more likely to make a purchase after watching a video that proves the high quality of the product.
Promotional videos. These videos are also indispensable in your video marketing strategy. In a promotional video, you can announce a sale or a new coming item; you can focus on the advantages of your products and add a call to action with the offer to go to your website or contact you to make a purchase.
How to Shoot a Corporate Video: Ideas and Tips
Of course, you can hire a professional videographer to shoot and edit your corporate videos . However, often it is not necessary as today most smartphones have high-quality cameras, and the market offers many video editing software for beginners, amateurs, and professionals. And we are going to share some corporate video production tips with you so that you can create video content yourself.
What Do You Need to Know About Shooting a Video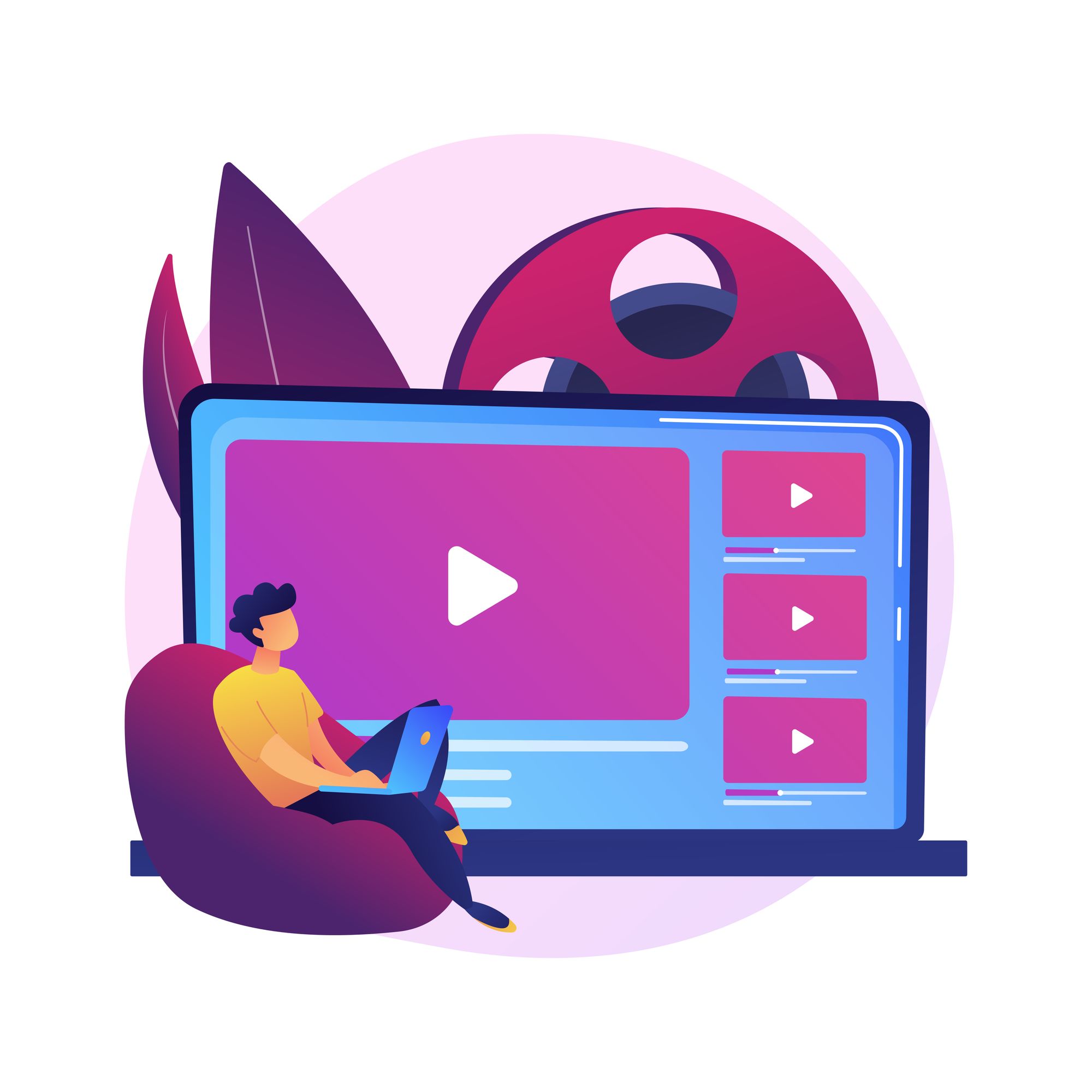 Though shooting videos might seem complicated, you can use some of these life hacks to shoot eye-catching content.
Write a script. Before starting filming, consider developing a detailed script. It can help you avoid unnecessary information, and you will not forget to mention essential details.
Show, don't tell. While writing a script, aim mainly to act rather than to speak. Just speaking in front of the camera can become boring, and it can also be less understandable than the demonstration of a product or particular actions.
Use a tripod. This advice is especially for those who are going to use their smartphones. To avoid shaky videos, use a tripod; it will improve the quality of your video at the stage of shooting.
Make sure there is enough light for your video. In case you don't have professional studio light, you can make the best use of natural sources of light such as windows.
Sound matters. Remember that external noises and unclear speech can spoil the impression of the entire video. People are more likely to close such a video instead of dealing with it. That is why it can be a good idea to use a professional microphone, even if you use your phone to shoot.
Make it short. The best video length, according to YouTube top videos, is under three minutes. If your video is going to be longer, consider dividing it into several short clips to get more views and reactions.
Creative Ideas for Corporate Video Production
Choose the most suitable location. You need to take into account that the location strongly influences the atmosphere of the video. To reach the best result, you can choose the location that will be a good background for your story – complement it, but not draw viewers' attention from it.
Make use of storytelling. People like stories from other people's lives. Such content appears to be much more engaging than emotionless videos. Thus, if the format of your video allows such an approach, make an exciting story of your video.
Make a dialog with your audience. One more excellent idea is letting your audience know that you are talking to them and interested in their opinions. You can choose a tone of voice that will show your attitude to your viewers as to friends, ask questions and offer people to answer in comments, etc. The main point is – to show that you are interested in feedback.
Develop your unique style. Your style is that thing that can express your positions and values, your aesthetics. This is also a necessary element for creating the brand's awareness. To develop your style, you can look for inspiration in your favorite films and musical clips. Don't be afraid to make your corporate video "cinematic," as it can be really attractive for your audience.
Highlight the value for customers. People need to understand what they can get from you, and you need to know why your products are helpful for your customers. That is why you need to talk about values for your customers in your videos.
Examples of Successful Video Marketing

You can also look for inspiration in other companies' corporate videos as they can be a great source of ideas.
For example, this "about" video shows how you can express your ideas and values, combining the narration and fabulous visual that makes people focus on the video.
And here is an example of a cinematic corporate video. It shows and proves the photographer's professionalism, and that is where the cinematic way looks an excellent decision.
A customer's review can also be fun, as you can see in this video. Moreover, such a testimonial with the opinions of various people can look even more reliable for the audience. However, such a format will suit you only if your client is a company.
It is also possible to combine various content types in one video, like this video is an "about" video containing information about the company. At the same time, it is a demo showing the products of this company: stock photos and videos.
Post-Production and Promotion of Corporate Videos

When you have shot your video in accordance with your idea and your script, you finally come to post-production and promotion. These are the last stages in corporate video production, yet, they are also vital.
The Main Points of Post-Production

So what do you need to know about post-production? This is the video editing stage, which includes choosing the best shots, editing the footage, recording the voiceover, and choosing the music. To make your corporate video perfect, you can use some of these life hacks:
Choose the proper pace. It is necessary to set the dynamic pace so that viewers would not feel bored. At the same time, the pace should not be too fast; otherwise, your audience might miss some of the information.
Concentrate on the main idea. At the stage of editing, you decide which fragments to cut and which ones to keep. It is crucial not to dig into details too much. Remember the subject of your video; there should be only one subject for one video so that viewers understand clearly what this particular video is about.
Start with eye-catching frames. People decide whether a video is interesting for them or not within the first seconds of the video. So you need to catch their attention from the first frames and make them want to watch a video to the end from the first seconds.
Add subtitles. Many people prefer watching videos with the sound off, especially on social media. There can be many reasons for it. If you add subtitles, you can possibly increase your audience by attracting people who don't enable the sound for some reason but are still interested in your content and your products.
Add a call to action. Last but not least: it is essential to add a clear call to action so that viewers know what you expect them to do. You can ask people to leave comments with their opinions on some points or offer them to visit your website. A clear call to action can significantly increase the engagement of your audience.
There is no need to be a professional in video editing to make good use of post-production. However, you will need reliable software to accomplish these tasks. Fortunately, the market offers dozens of various options today. If you are a beginner or an amateur, you can choose an online video editor, and if you need a professional software solution, you can take a look at more powerful desktop programs like Adobe Premiere Pro.
Best Promotion Channels

The final step in the process of corporate video production is posting your video and promoting it. For sure, the best promotion channels are social media. And here, you can use the cross-promotion: posting a video on one platform, you can post a short teaser on other platforms, and offer your audience to follow the link to see the full video.
It works the same if you post videos on your website or YouTube or StoryXpress channels. After publishing a video, write posts on your social media to announce the new video and invite people to visit your channel.
Producing corporate videos may seem complicated at first glance. However, you only need to consider some basics and choose good corporate video production services, and you will be able to create high-quality content.