Have you been using Clapboard- the screen recorder for sometime? If yes, it's time to record more videos with much more ease and upgraded features. With a revamped codebase in the new v2.0, we have brought to you a completely new and upgraded version of screen and webcam recorder- that makes video creation seamless and eliminates communication glitches in the most effective manner.
We have combined all our tools, which means, now you get video hosting, video recording, detailed analytics and video distribution, all in one, with StoryXpress Recorder. However, the video hosting and video analytics features were available earlier too- but in different plans. We decided to combine all of them to make an all-under-one-roof plan for you, so you don't have to use different tools and plans for each of your video creation needs.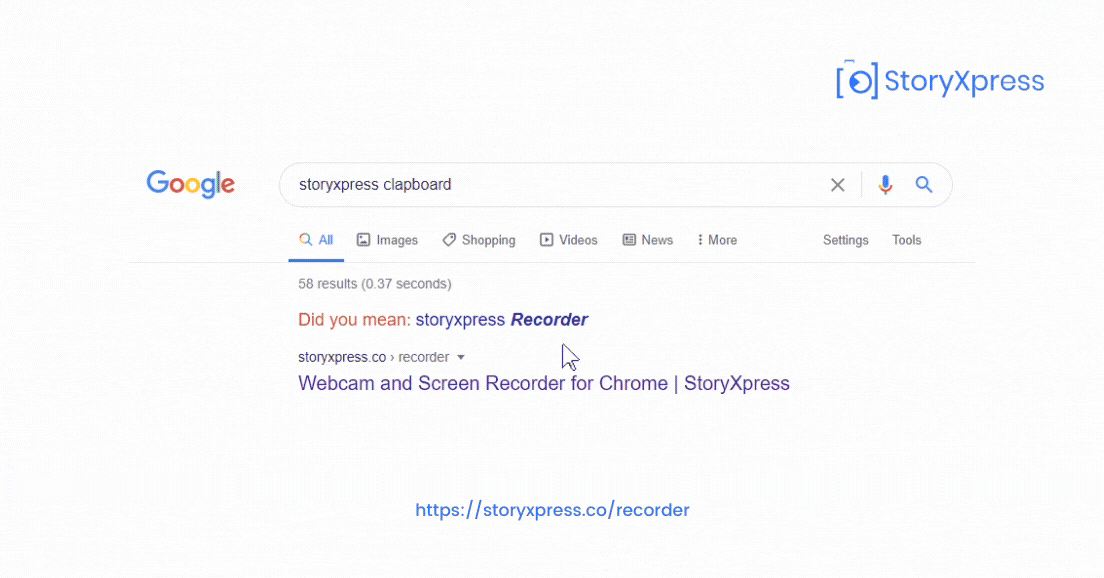 That's not all, the recorder becomes bigger and better for the video creation and editing of all sorts.
Clapboard is now StoryXpress Recorder- What it means for users?
When Clapboard was first launched, users could do webcam screen recording and had access to few features like Social Integrations on Gmail, LinkedIn, CTAs, Draw tool, Focus tool and Trim tool for post-production edits.
If you were missing hosting and some of the basic editing features earlier, you can have them now with the Lite plan of  StoryXpress Recorder. For more creative and analytical features to support your marketing, branding,  or internal communication activities, please check all plans here.
The new StoryXpress Recorder offers a variety of features to make your video creation process quick and effective.
A few highlights of the StoryXpress Recorder include:
A New fresh icon for your StoryXpress Recorder
Video Hosting,Video Recording, Video Distribution and Analytics in one single plan
Integrations with tools like ZenDesk
CTA feature that lets you add forms to your video
Detailed Analytics to track your videos
Create Heat maps for sharing data-driven content
Password protection of your videos - Now in every plan
Post Production Tools- Editing,Trimming and Blur feature
Add Thumbnails to make your videos attractive
Receive Notifications on every video view
And, New Pricing that suits all kinds of requirements
Webcam screen recordings are an important part of video marketing process, and with the rise communication tools and channels, as well as remote working culture,  it has become just the most essential tool for most of the teams globally.
Since, face-to-face meetings are avoided and discouraged due to downsides like fatigue that comes along, screen recorders are being used more to share, address and resolve different ideas and issues among teams and businesses. Considering how asynchronous communication helps cut down the meeting stress and improves productivity, it remains a challenge as well as a responsibility for screen-recording tool providers to make this form of communication more effective and least tiring.
Thinking along the same lines, we keep updating StoryXpress recorder so you can have just the right webcam screen recording tool, which is effortless, personalized and user friendly.