Save Your Teams from Exhausting Calls & Meetings.
If communication has been critical to your business success, asynchronous video communication is going to be integral to it. It's a form of video communication in which both the receiver and sender don't need to sync up to communicate, and yet their messages get shared across (through videos) easily.
Asynchronous videos give you control over your conversations and save your time, thereby minimizing communication lags. It's about time that companies simplified their communication and made use of videos for day-to-day work communications.
There is something intriguing about the working trends of 2020- the digital age, to be precise. Workplace communications happen along with heaps of information and many distractions like chats, multitasking, coffee breaks, email notifications, etc.‌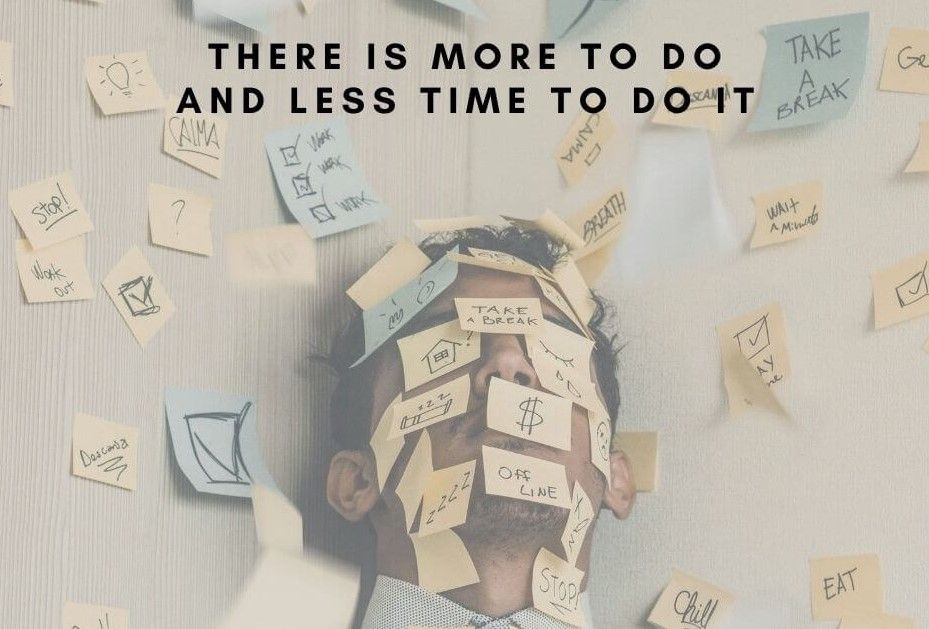 ‌‌How much time do you spend on emails and video conferencing every day?
As per a report published on McKinsey, a professional spends 28% of the work days emailing and 20% chasing information or colleagues pertaining to some tasks.  The time-consuming video calls, and lengthy emails eat into one's creativity and gradually result in exhaustion. Adopting different channels of communication is the best you can do to keep out of this collapse.
Watch this playlist created by our StoryXpress team to let you know how you can use Asynchronous Video Communication and save lots and lots of your time. #avoidlongvideocalls
Synchronous Communication vs Asynchronous Communication‌
Synchronous Communication
Synchronous communication is when you see two or more people communicating in real-time. One need not wait for the response of the other party and can transmit as well as receive the information there and then. So, all the face to face communications whether in-person or through video conferencing and phone calls are synchronous in nature. Real time chats, messaging, Zoom calls fall under this.
Asynchronous Communication
Your routine emails that you read at your ease and reply to when you have enough time at hand are the best example of asynchronous communication. Basically, this style of communication has no time constraints. The sender can send the information anytime, in a format that can be easily accessed anytime by the receiver.
So, if you send a recorded video instead of mailing your concerns or feedback to your colleague- it's an example of asynchronous video Communication. Using this video, you can communicate without syncing up.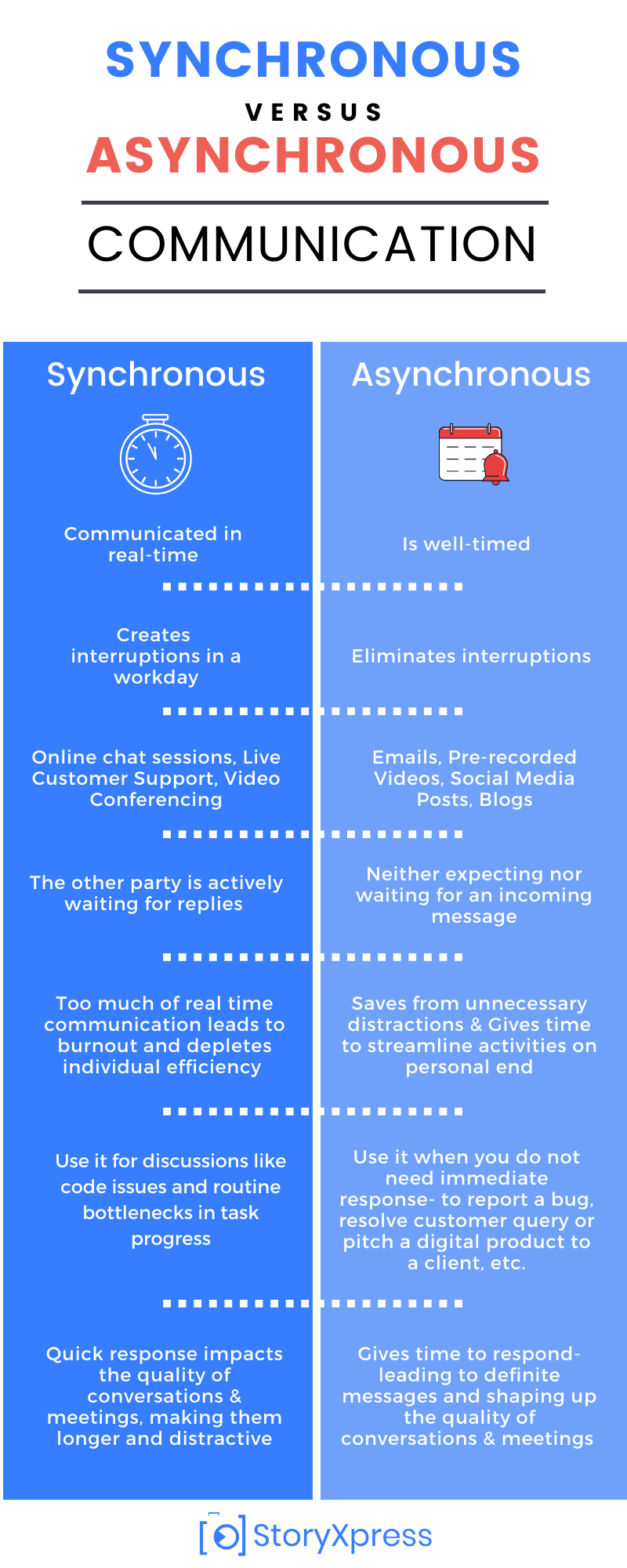 ‌‌‌‌‌‌‌What is the best way to communicate with your teams, clients, and other stakeholders?
Before you try to figure out the best communication channels for your business, it is crucial to weigh synchronous vs asynchronous communication in the light of team productivity and collaboration goals.
Talking about the communication in a workplace- in person or via video conferencing, the drain one feels is real. While synchronous communication is unavoidable and can never be separated from workplace communication, the excess of it tends to create productivity loss.‌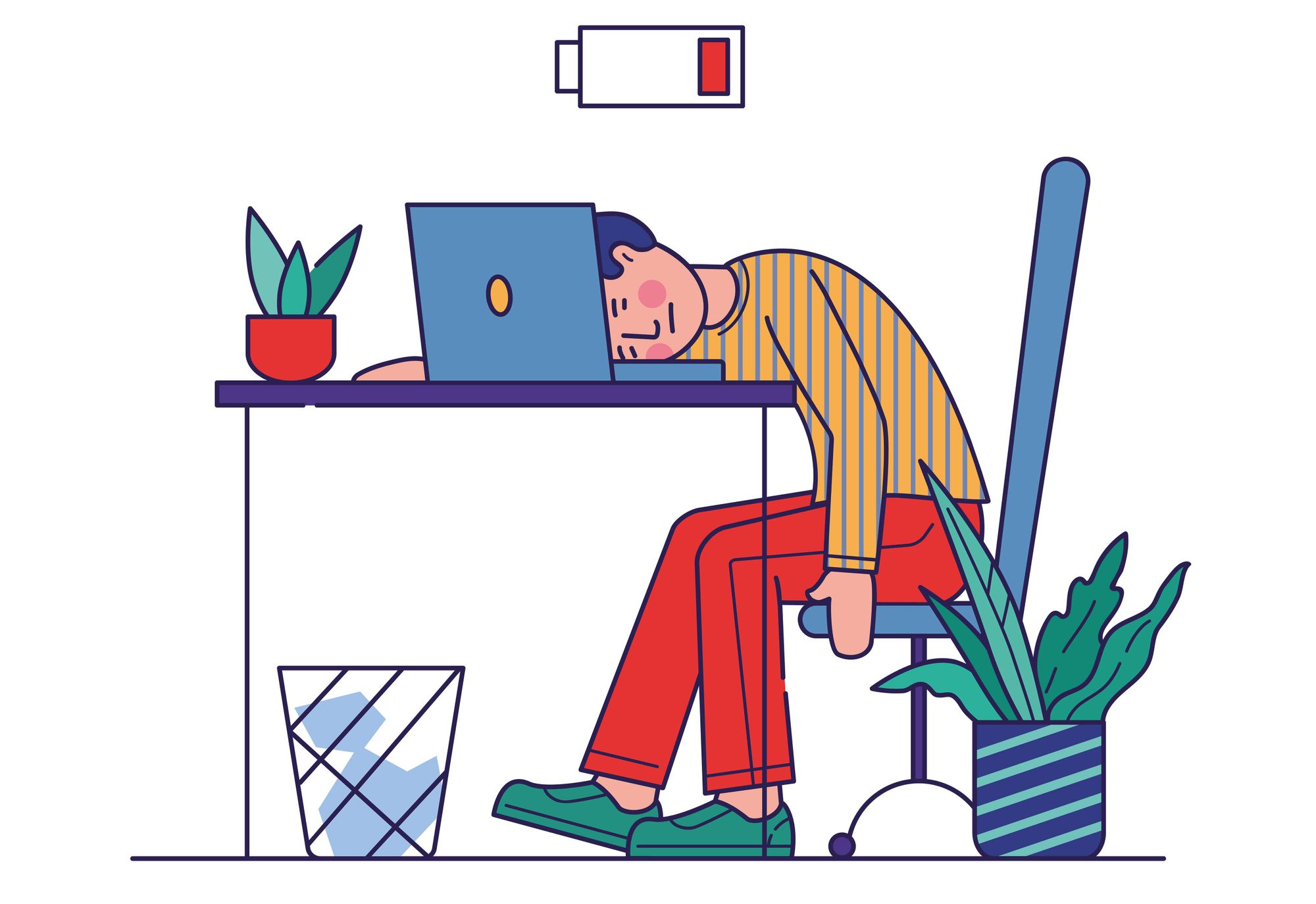 ‌For a long time, managers have been sharing their concerns around "work from home" model- and the major reasons were connectivity and efficiency issues.  Before anyone could come to a conclusion or make a well-thought-out plan to manage fully-remote teams, COVID-19 hit the world. Though unprepared yet most of the companies learnt to sail through it- quite acceptably. These circumstances have brought the significance of communication tools to light.
So now we know part of managing employees is about keeping them engaged without making them feel drained.
Since, the situation cannot be changed for a while now, it is important that we find ways to stay motivated, productive, and happy. At StoryXpress, we use our webcam and screen recorder for all kinds of communications that do not demand real-time presence of the recipient. That's how we've been able to keep distractions and productivity loss away from our virtual offices. ‌‌
‌‌
Why Asynchronous Video Communication?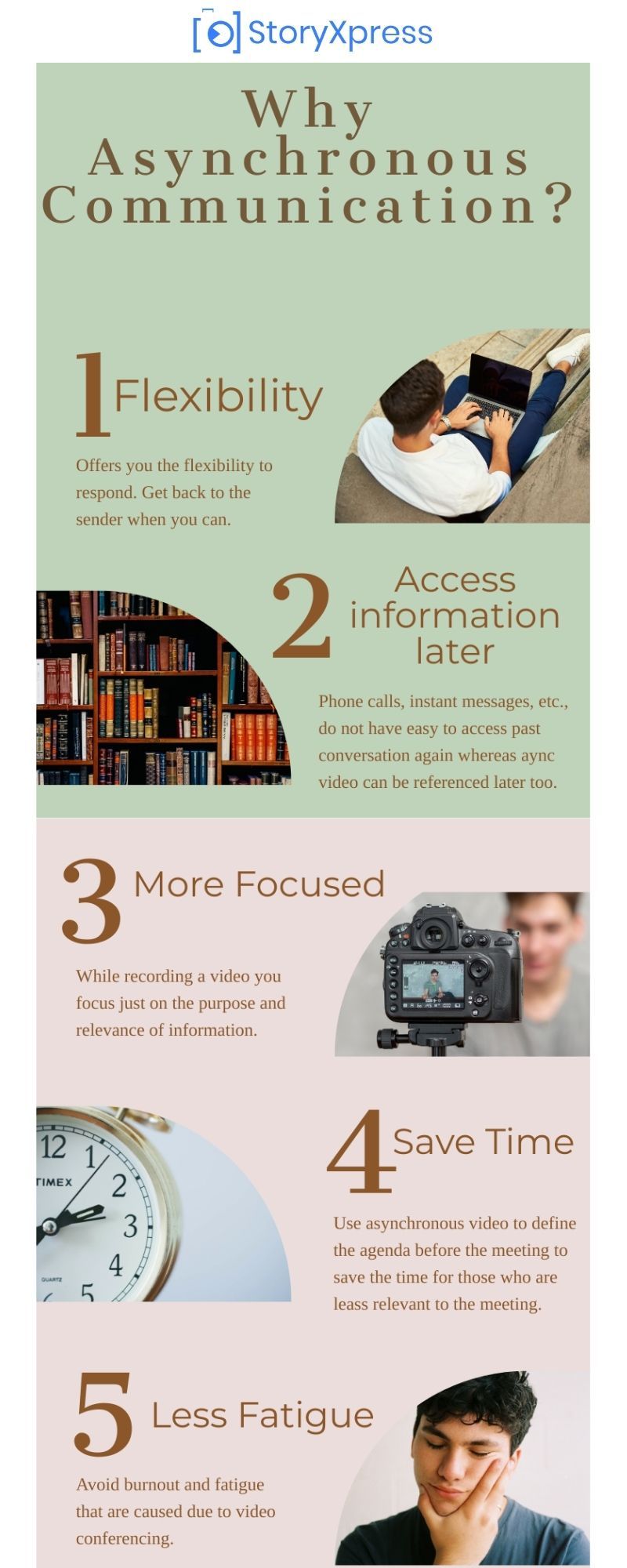 It offers you the flexibility to respond. Go through the information when you want and get back to the sender when you can.
All other forms of communication (Social media messenger, instant messages, phone calls, etc.) do not have easy-to-access records of information so you cannot easily access them anytime in future. That happens because real -time chats disappear under the heaps of messages shared in one chat/mailbox. Async video is the opposite, it is pre-recorded, and works as a well-documented communication that can be referenced later too, with just a link.
Real time communications can take any direction as the flow of information is quick. On the other hand, while recording a video you focus just on the purpose and relevance of information. The response that comes from the other side is also a well thought one so there is no chance of errors and tiring conversations. That's why most businesses and marketers these days use a video tool for remote teams.
Imagine attending a team meeting where you already know that the agenda does not concern your responsibilities much. A short pre-meeting video by all participants can define such meetings very well. The moderator can go through the videos (2-minute each) and exclude the team members who do not have much to contribute to the meeting.
Burnout and fatigue that are caused due to video conferencing can be minimized by segregating communications that require in-sync contact and the ones that can be handled using pre-recorded videos. If given a chance what will you opt for- paying attention to someone showing you slides during real-time video calls- or going through that presentation on your own? Needless to say, the latter.
In addition to being a time saving option, video communications also saves money in the long run. All the saved from attending superfluous meetings can be put to better use to improve productivity. You can calculate the amount of productivity and revenue generated by using video by using this ROI tool here

‌‌‌‌‌‌‌
‌‌Make Asynchronous Video Communication Your Power to Deal with Zoom Fatigue
‌‌
‌‌Pre-Recorded Videos
‌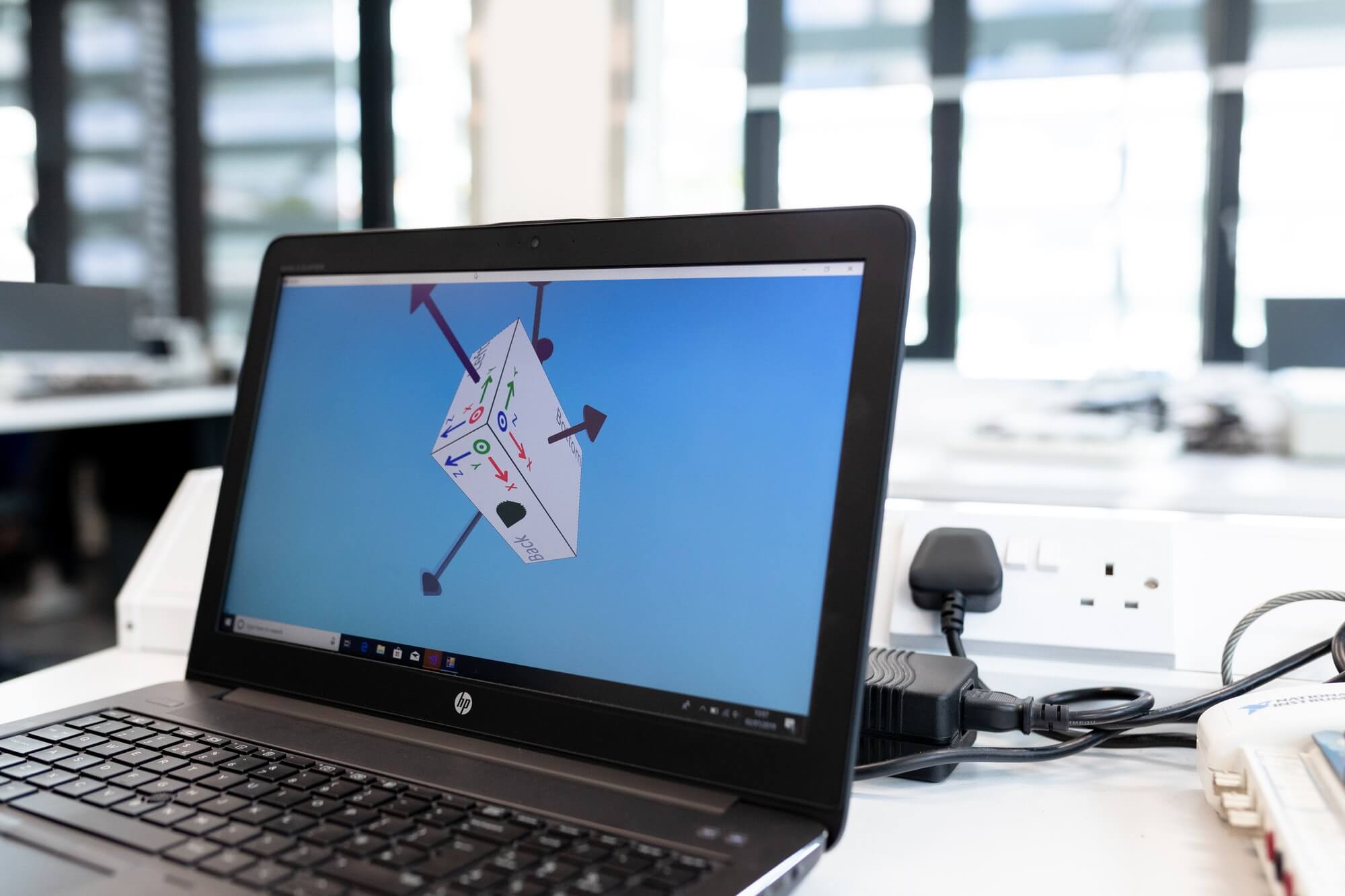 ‌Everyone has been complaining about this zoomed out sentiment.  In the absence of in person meetings, video conferencing apps have become everyone's go to tools for connecting & collaborating with remote teams.
But are you sure you are making the most of video communication by singularly relying on the synchronous mode of communication?   Because I think not! So many times, employees join these video meetings with zero idea of what is going to happen?
The idea here is to help you successfully implement the asynchronous mode of video communication among your teams
Pre-meeting Videos or pre-recorded videos acquaint everyone on the team with the agenda, give them the time to make constructive thoughts around the subject and help them come fully prepared for the discussion.
How does it work? Everyone records a video and shares it with the team at least an hour before entering a Zoom meeting so everyone knows what to expect.   PS: when Asynchronous video communication precedes the synchronous one, individuals feel empowered and could bring different perspectives to the table
‌‌
‌‌Avoiding an Avoidable Video Call‌‌‌‌‌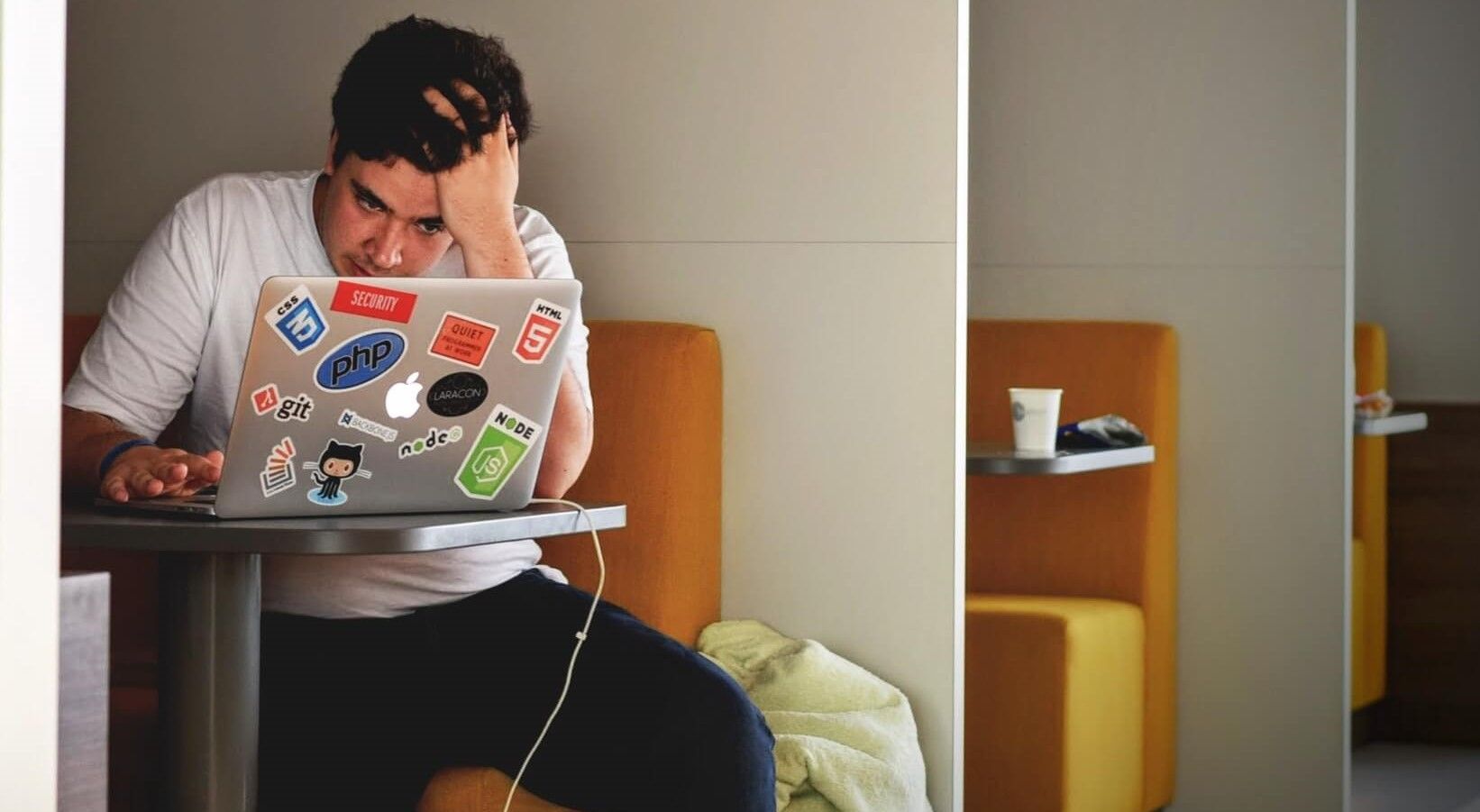 ‌Many a time I face the dilemma of whether I should invite a co-worker to a video meeting to discuss a tiny glitch. Emailing them the "issue" seems like a good idea. But at times, it gets really hard to replicate the same problem in words.
What I need in those moments is a quick video interaction with my colleague that can briefly yet clearly explain to them the exact situation.
If a job demands quick and many small conversations on a daily basis then videos must be the first thing on the list. For instance, connecting with the development team, explaining to them how a certain bug could hamper productivity is a day to day activity of a project manager. If you are using a screen and webcam recorder to highlight issues in one go, you will save the time that may otherwise go on screenshots, coordination, arranging a meeting/discussion, and answering real-time queries.
Our team uses in-built video presentations tools (draw and text tool) to report bugs or to highlight any product based malfunctioning. Sharing different perspectives & possible solutions for a single problem becomes quick and hassle-free this way.
Asynchronous Videos for Customer Success Professionals
Often, our Customer Success Professionals must converse with the Product Team to understand a certain technical glitch that our users might be facing; to come to a feasible solution that can be shared with the customers ASAP.
It is an interdependent process. The two UNITS cannot work in the absence of each other. However, apart from the customer query resolution, there are many other functions that the Customer Success and the Product Teams perform independently.
Therefore, it is not always very convenient to set up a video call for every tiny misunderstanding or customer query or bug. It takes the Product Team's entire focus away from "Product development". Vice versa holds true as well.
The best way to deliver your message without distracting the other person from their routine work is to create short video bites explaining the matter and share them with the concerned co-worker, just as you would share an email.
That's how we prevent employee burnouts at StoryXpress- instead of discussions and meetings, we choose quick video messaging for most of the queries, and attain a perfect balance between synchronous and asynchronous communication.  ‌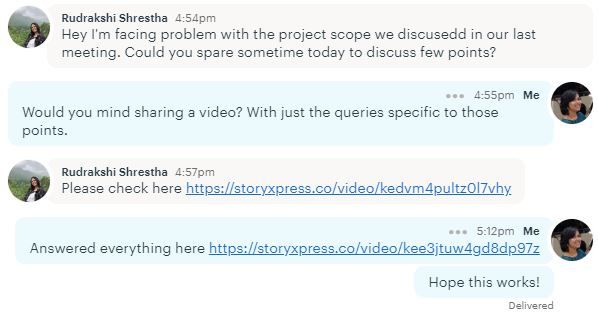 ‌‌In this day and age, replacing the Zoom conversations with video messages and screen shares is the best thing any company can do to build self-efficacy of their employees.  A video share is not just engaging- it comes with the best of everything. You can share screen, add text, make edits, save it for later use, and can do much more based on the platform you choose.  ‌

‌Keep wasted hours to minimum
Asynchronous video communication is a respectful way of reaching out and collaborating with your prospects, customers, and team-members.   It helps virtual teams quickly share ideas or information, make personalized marketing videos or give feedbacks in an interactive and easy-to-process manner.  Asynchronous communication is for you if,
You are tired of back to back Zoom calls that seem to go for hours on end.
You would rather sit down and work than sift through co-workers' calendars to find free slots to setup meetings & appointments.
Work from home has become synonymous with writing & deciphering long cryptic emails.
Instant messages, emails and zoom meetings pop up every time you finally try to focus on the work you have been hired for.
You badly miss the "Coffee time encouragement" bites shared so freely with your team-members in the workplace.
Wi-Fi issue hampering long video calls.‌‌‌‌
Meetings and real-time communication are great things, but unrestrained use of  both mostly results in less efficiency, less creativity, and missed workdays. If you are the one managing a team remotely or in a physical space, it's time to rethink the channels and flow of information in your company. Cutting down on tiring modes of communication must be on top of your list to keep up with the disruptions of digital age.‌‌‌