StoryXpress Screen & Webcam Recorder: Features that make it a unique Screen Recorder
These are tough times for businesses of all shapes and sizes. Professionals have been restricted to their homes. They can't step out of their houses to meet prospects in person and deliver customized solutions.
The customer success team has been limited to the support side of the business only. Emails are ridden with phrases like "sorry, we are late" "sorry, we can't help you" "sorry, we hope you will understand"
Under such circumstances , how do you manage to build new business relationships?Or, for that matter, to keep the old ones together?
StoryXpress Screen Recorder: Your ultimate Screen & webcam recording tool that makes remote communication as seamless as in person.

Whether you want to reach-out to a prospect with a potential solution, or to quickly solve one of your loyal customers query, or to motivate an employee with an honest feedback,  creating videos with StoryXpress Recorder is as easy as making yourself a cup of coffee.
Capture your webcam, talk to the people like you would in real life, share your screen to show what matters and you are done creating your first ever professional video

Congratulations!
But do you know what is easier than recording a Viral Worthy video on StoryXpress Well, sharing the video with those who care! StoryXpress allows you to share all your video messages across Facebook, LinkedIn and anywhere on the internet through a simple copy paste link.  
In fact, if you have grown tired of writing long boring emails stop typing right now.
Embrace videos and see your emails working like magic overnight. With more and more employees working from home, videos have become a necessity make business function smoothly & efficiently.
To help you understand the tool Better,  I have decided to pick up a handful of the Recorder's best features and explain how you can use them at your place for the best results.
Here are a few features that make the StoryXpress Recorder a truly unique & remarkable Screen Recording tool:
Feature 1: Face Only Introduction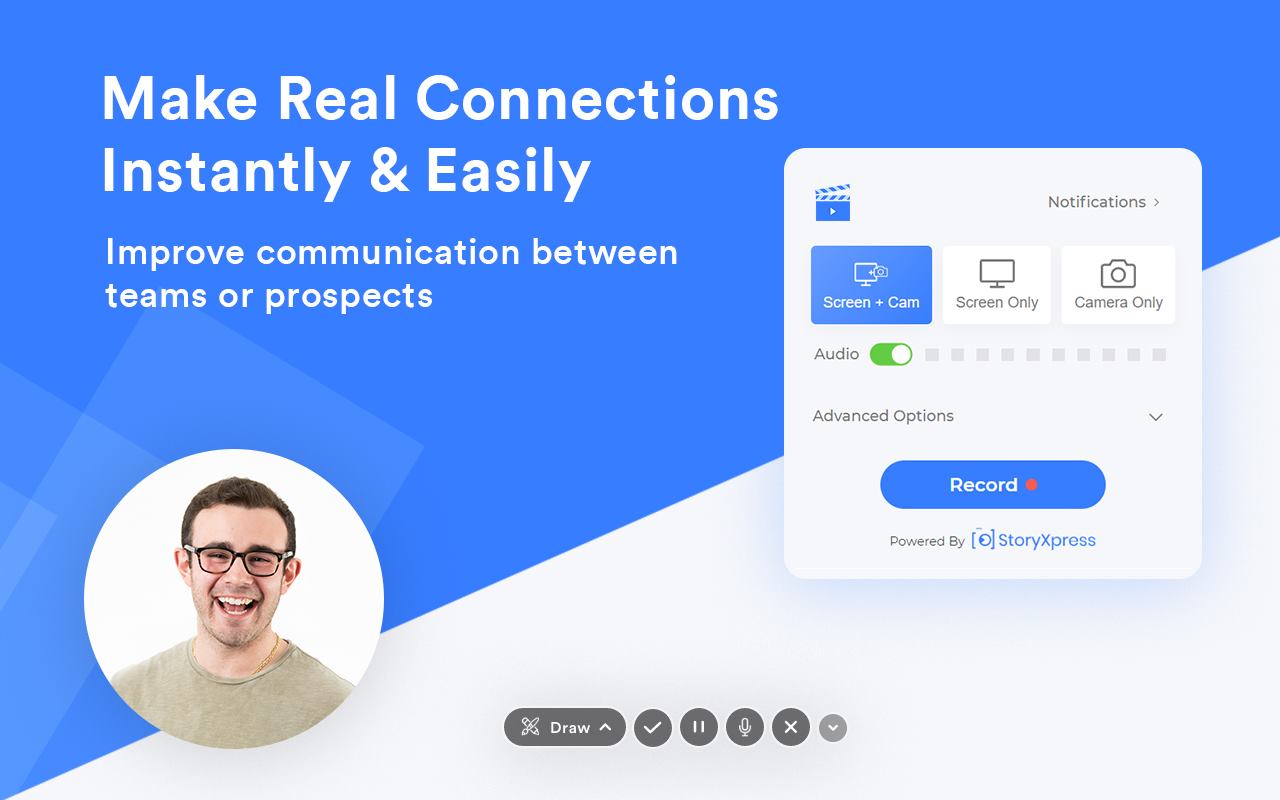 Beginning with my very favourite, the Face Only Introduction allows you to start a recording with the entire focus on your face. It is a great opportunity to greet your viewers with a polite hello, create the perfect video hook and get viewers to watch your video until the end. Once you have set the stage on fire, click anywhere outside the camera bubble to switch to the screen plus camera mode.
Feature 2: Video Page Customization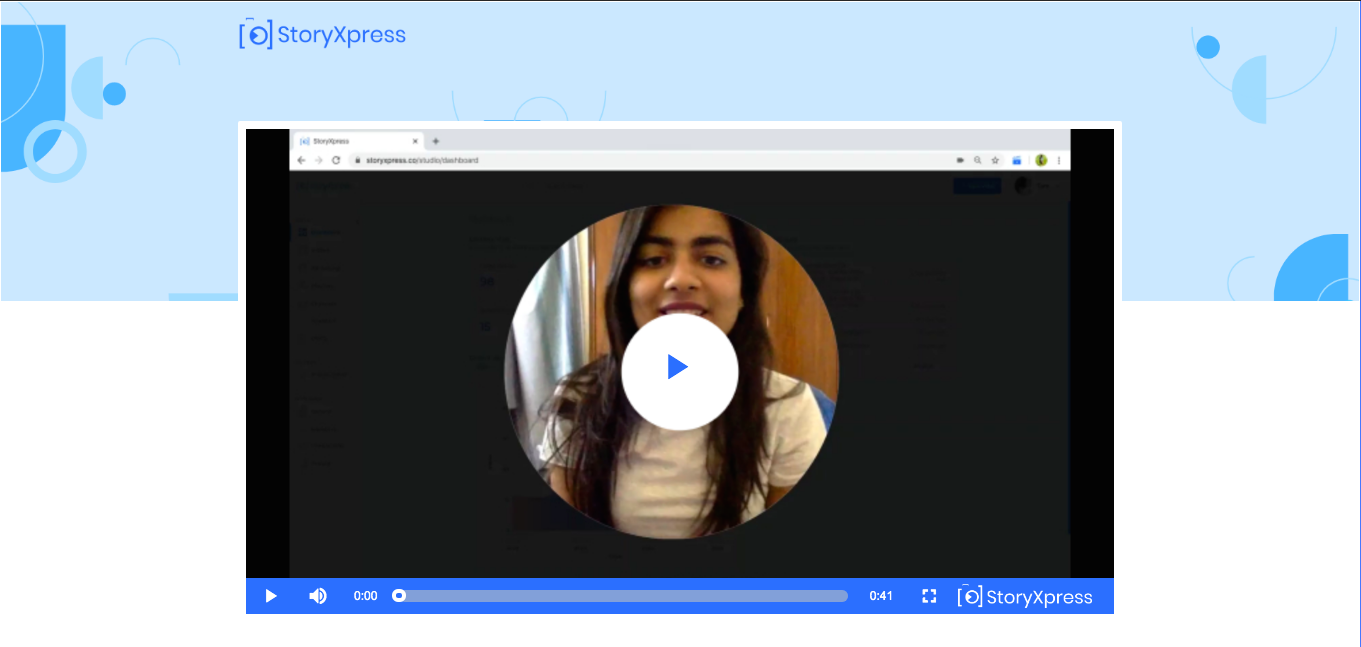 So, you have just finished recording your first video and are absolutely smitten with yourself for the amazing work you have done. You can't wait to share it with your colleagues, viewers and friends. However, the professionalism involved in sharing your video content across platforms speaks volumes about your brand.
StoryXpress gives you the option to customize the video landing page so when you share a video say with a client or a customer, your brand sticks in their memory.
Create a brand page for your videos from scratch! Pick a banner image that sends out your company's message loud & clear. Put your Logo to help viewers connect the content with your brand. Link the logo with a URL that that takes them directly to your website.    
Note* Video Player customization is different.
Feature 3: A Truly White Labeled Platform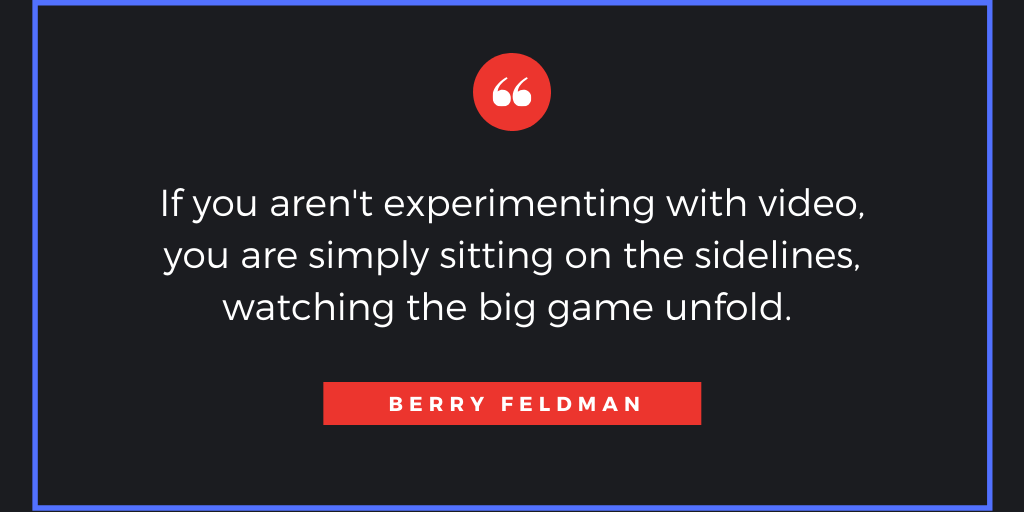 Gives its Owners a wide range of customization options & tools to brand and promote their Video content. Take the complete ownership of the platform to manage every video that you and your team is working on, in one place. As an owner, you have the liberty to add or remove members from a workspace as per your requirement. Password protect videos to keep your content private. Customize & brand the video player to help viewers connect all your content with the brand. Nobody can permanently delete any video from the video library without your consent.
Feature 4: Set the Video expiry date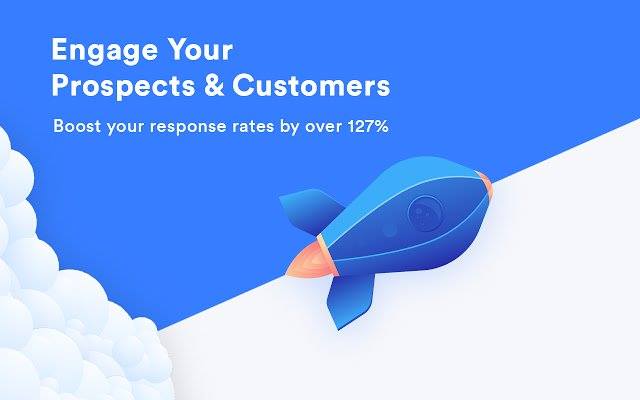 There will be times when you would want to show a quick video message to a client and then want it deleted after a certain while. You can now set the video expiry time period to 15 days or 30 days or 60 days, to make sure the shared videos got deleted  after the set time. If you want the video to live forever, you can simply set the video expiry dat to "Never".
Feature 5:  Top Performing Videos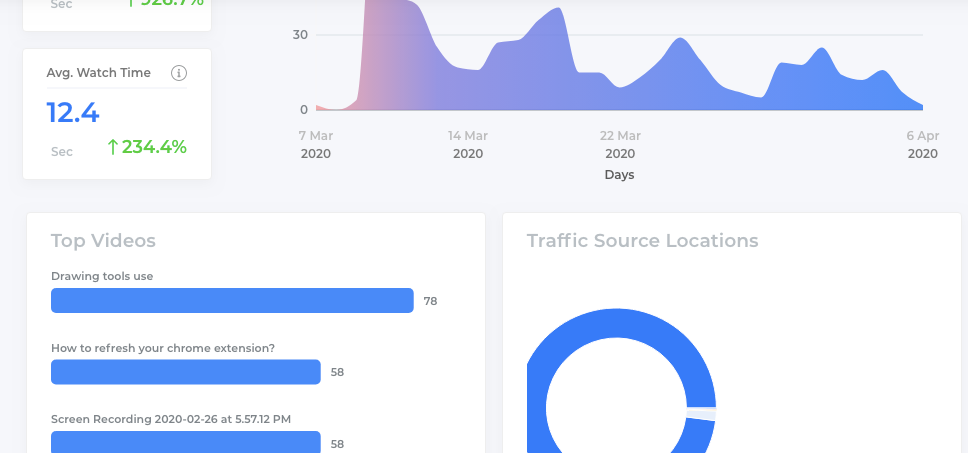 In the analytics section, you can check out the top performing videos. Top Videos are the ones that have performed exceptionally well for you. This is a great section for looking at the engagement for these videos you can see what is working with your audience and what is not, and how you can bring all your other videos at par.
By expanding the section you can get to know
Views: Total number of Views on your Videos in the selected time period.
Watchtime: Total duration for which your videos have been watched for a given time period.
Average Watchtime: Average duration for which all your videos have been watched in a given time period.
Feature 6: Draw Tool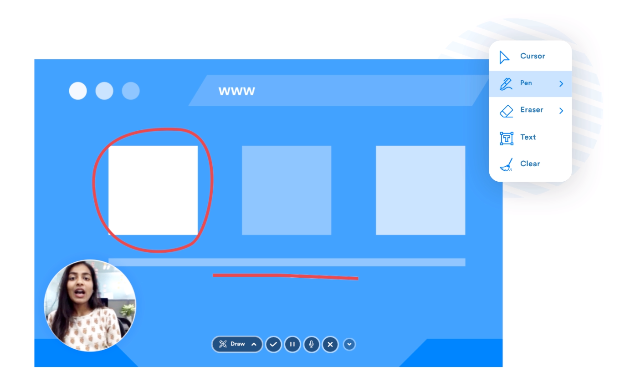 Use real-time Drawing to draw or write on the screen while a recording is going on;  interact with the screen as you would with a canvas with a brush in your hands. The Focus option lets you focus on the text you want to highlight and draw your viewers' attention to it. Apart from that you could add text to the screen to deliver your message with clarity. Although it is a simple tool, yet, when used wisely, it makes the recordings so much more engaging and interactive.
Wrapping up:
StoryXpress Recorder is a screen and webcam recording tool that lets anyone communicate with clarity, impact, and sophistication. It is a perfect tool for all those who want to tap the growing internet audience, hook them and speed up conversions.
Excited about making your Brand story a success? Download StoryXpress Recorder from the link below to get started.