B2B sales can be tricky. You never know what sales strategies helps get results like never before and what falls flat.
Eventually, it all boils down to experiments! You must get your hands dirty and figure out what works best for your business.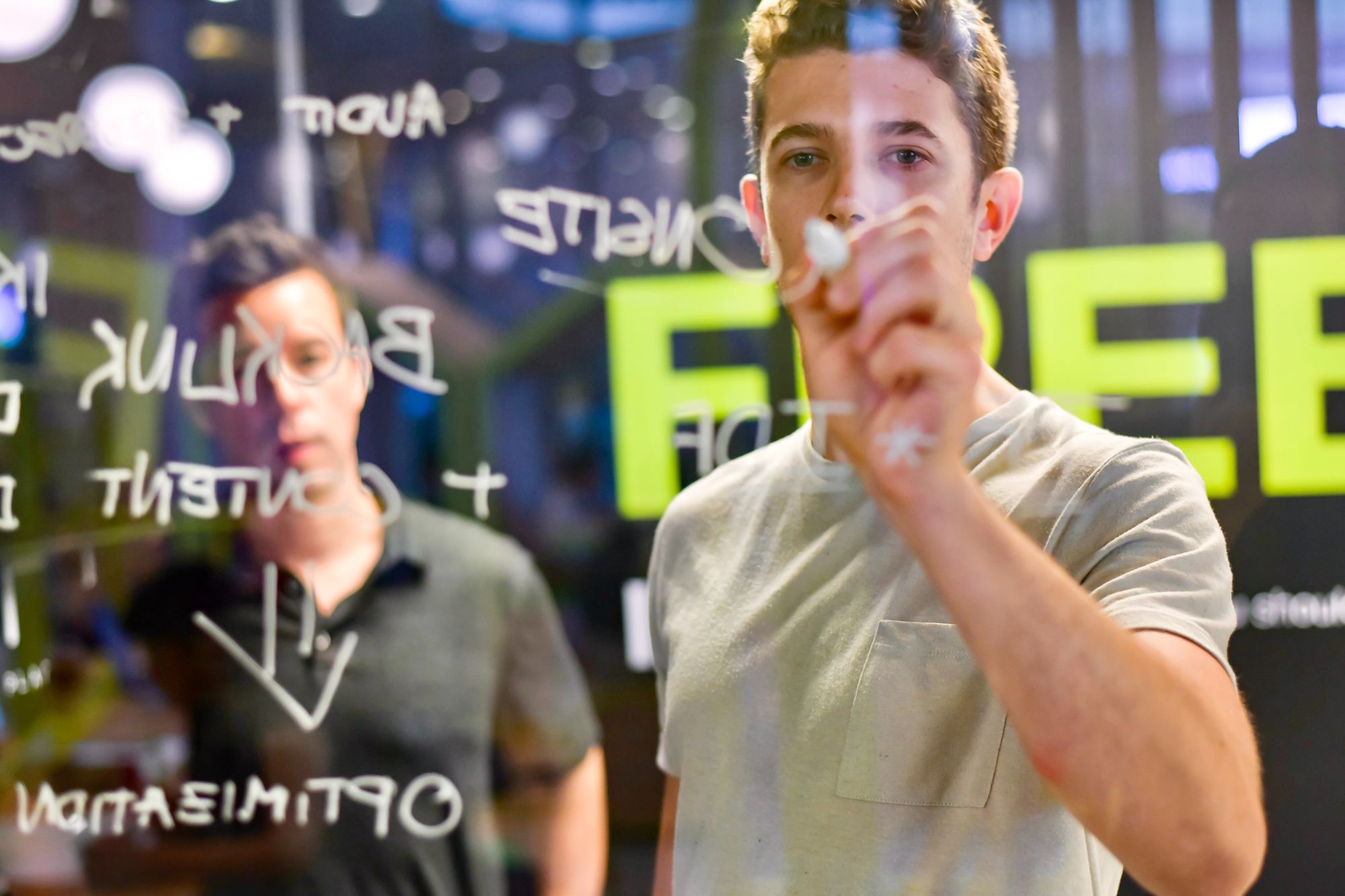 This blog post is all about exploring various B2B sales strategies.
We shall start with looking at what is B2B sales and gradually move on to understand the various strategies and how to implement those using videos.
What is B2B Sales?
B2B is an acronym for Business to Business. B2B sales are the sales done between two businesses instead of a business and an individual customer, which is B2C.
For example, a software company might sell software to another software company.
A lot of companies use the HubSpot CRM. This is one of the most common examples of B2B sales.
Here is a quick video to have an overview of B2B sales.
How to Create a B2B Sales Strategy?
Despite the constantly changing dynamics, there is a way to get on top of your B2B sales strategy.
Meticulously revisiting your sales strategy is a good way to start.
You need to reevaluate your existing sales funnel periodically to find those missing links, and remove anything that is now irrelevant.
Attention to detail is key to establishing a robust sales strategy.
From your target audience to the end customer, to the quality of your product in comparison, everything merged together forms your B2B sales strategy. ‌‌‌‌Needless to say, every business requires a unique B2B sales strategy. You could make your own from scratch or implement one of the existing B2B sales strategies.
Let's have a look at some of the most popular and useful B2B sales strategies.
Strategic Selling
Strategic selling focuses on who you are selling to in the hierarchy of the client's business.
This could be an operations manager, an IT manager or the marketing manager.
Assess each point of contact on three parameters ('buyer' refers to your point of contact):
Buyer Type: The position of the buyer in the client's business.
Buying Influence: Power the buyer holds in the said business.
Win Results: What's in it for the buyer to make this deal? Personal goals, department goals, and so on.
You can expand on these parameters according to the industry you work in. Strategic selling works best in a complex business environment. ‌‌‌‌
Here the first point of contact is your first customer. Educate the point of contact with insightful content about your product.
You can even use videos to deliver a powerful message! Share demo videos, and explainer videos to build a solid base. ‌‌‌‌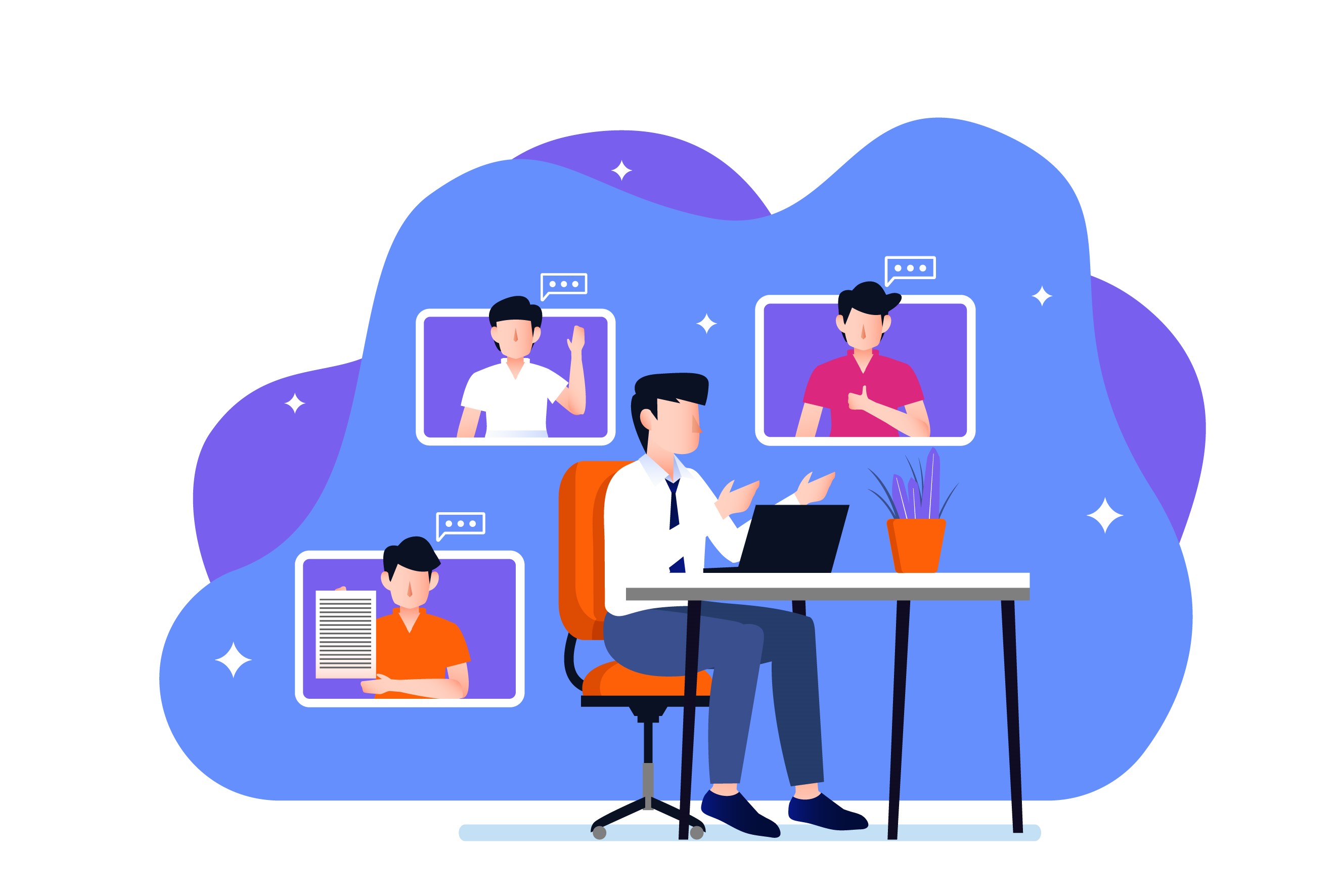 Get StoryXpress Now!
Video Platform for High Performing Teams
Get Started
Use the first point of contact as a coach to the next in the line of hierarchy. Subsequently, send a personalized video sales pitch to the decision maker and close the deal.
Solution Selling
Solution Selling looks at the problem statement through the client's perspective and aims to solve it.
Rather than a sales pitch based on the product, solution selling invokes problem-solving through the product.
You start with assessing the problems your client faces and subsequently aim to address them.
Wondering how you can take your solution selling game to the next level?
Identification: Identify the problems faced by your client, and the solutions they are trying.
Analyze: Get to know your client's business, ask questions relevant to your product. Does the client qualify for your customer base? ‌‌
Educate: Educate the qualified client about your product. Again, you may use demo videos, and explainer video emails. ‌‌‌‌
Propose: Offer a customized solution. Create a stepwise solution tutorial video catering to the client and close the deal with a mutually beneficial agreement.
Account-Based Selling
Account-Based Selling (ABS) looks at each prospect as a target account.
Each target account is a market in itself. Thus, your marketing strategy revolves around the prospect's company at every point of contact.
ABS is a highly personalized approach to B2B selling and works exceedingly well in enterprise businesses as it involves multi-channel, multi-point marketing at all levels of the business.‌‌‌‌
You can prioritize your target accounts depending on the size of the deal. Here are the key tactics you should be looking at to employ ABS as your B2B sales strategy:‌‌‌‌
Identification: Identify your target accounts, based on your target audience. ‌‌‌‌
Research: Research your target accounts for the challenges they face, and pinpoint the decision-makers. ‌‌‌‌
Propose: Offer a personalized proposition that addresses the needs of your target account.
‌‌Nurture: Understand the pain points and product preferences of your prospects and maintain a healthy outreach with the decision makers you pinpointed.
Social Selling
Social Selling is a truly modern B2B sales strategy where businesses use social media to generate and engage with new prospects.
For every dollar you invest on social selling, you make five, according to Aberdeen Group reports.
For every dollar you invest on social selling, you make five, according to Aberdeen Group reports.
Social selling is a research focused type of selling, it requires you to keep up with the trends. You have to keep a watch on what the industry leaders put out and match that. ‌‌‌‌
The end goal is to build fruitful relationships with prospects through social media.‌‌‌‌
Kickstart Social Selling B2B sales strategy with these simple steps:‌‌‌‌
Make a social media profile across industry relevant platforms.
Identify leads through social lists, and competitor research. Join industry groups, and actively identify prospects.
Strategically engage with leads. Start by contributing to existing threads. Send congratulatory messages to prospects on achievements.
Add value through your product. Send prospects industry relevant content, and help solve their problems. Share videos and webcasts about your product.
Close a sale through insider only webinars, or personalized offers. Don't do aggressive sales, let the prospect come to you.
Sales Videos: The Added Impact
This brings us to the end of this post. We saw various B2B sales strategies that businesses can use to boost results. ‌‌
However, it's crucial to note that these strategies may or may not fetch you results. Why?
Because, a lot of businesses implement these but not all of them get the desired results. ‌‌
Then, what's the secret? ‌‌
The secret is to customize your approach a bit. ‌‌
And, how do you do that? By adding videos to your sales strategy. ‌‌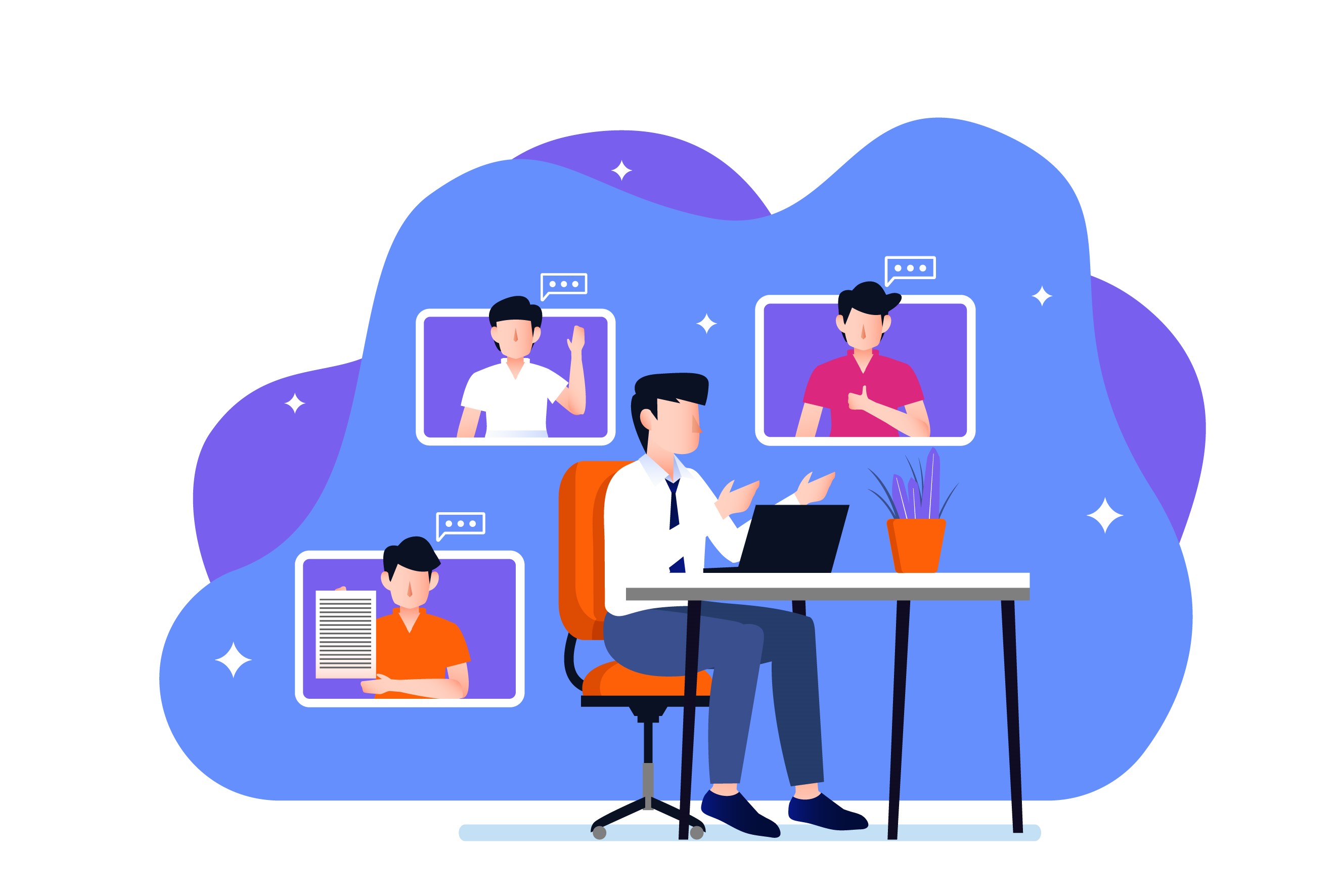 Create Your First Video Now
You can do it!
Get Started
Instead of sending across a boring textual pitch or a conventional cold email [no matter what B2B sales strategy you use], consider using a video pitch. ‌‌
Record a video of yourself actually speaking what you want to type. You can either share the video alone or embed it in an email. ‌‌
And, no! You don't need a fancy setup to produce such videos. In case you are pitching a certain feature of your product, you can very easily create a screen-recorded video using the StoryXpress screen recorder.‌‌
Furthermore, you can trim, crop or blur certain sections as per your requirements to make the video publish ready. ‌‌
Not just that, you can add custom thumbnails, intro-outro clips and other CTAs to make the videos more engaging.
You can even record it in the webcam only mode, if you don't want to share your screen! ‌‌
But, wait! If video is what you should do, then why do it using StoryXpress? Why not record a video using your phone and send it across?‌‌
That is a good question. ‌‌
With StoryXpress, videos are not what usual videos look like. StoryXpress videos have a whole process going on in the backend. ‌‌
What's that?‌‌
For every video created using StoryXpress, you can track the activity.
You can use video heatmaps and engagement graphs to understand what percentage of your video the prospect actually watched, if they replayed any sections or if they skipped the video entirely.‌‌
Thus, if you are sending a StoryXpress video, you are not just sharing a video but you are also starting a process to understand the preferences of your leads.‌‌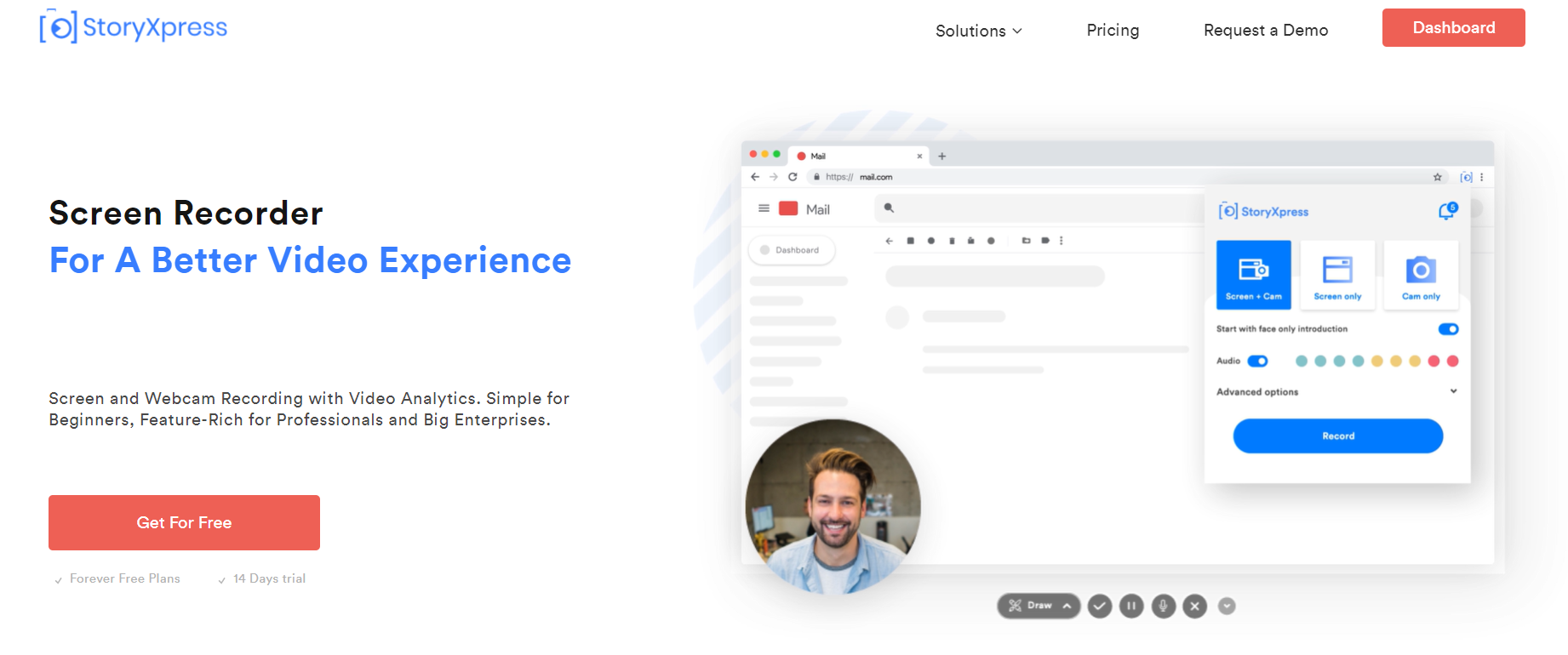 You can use these deep video analytics to score your leads and create a whole qualified lead generating engine for your business. ‌‌
How does the idea sound?
‌‌B2B e-commerce sales are really exponentially growing and are expected to be a $1.8 trillion industry by 2023. ‌‌
Clearly, it is a much more complex and competitive industry now. And requires a much more wholesome view of business strategy, than just your average linear approach. ‌‌
We hope this blog post comes in handy while you evaluate your sales strategy and try modifying it for the better. ‌‌‌‌More than anything else it is important to adapt to the ever-changing environment and make your B2B communications really stand out. ‌‌
Analytics and maintaining a more open view towards customer feedback is sure to help you along the way. Good luck! ‌‌‌‌‌‌