The current pandemic brought a series of technological changes and advancements, especially in the sector that caters to brand's promotions and the event industry.
The brands did not take much longer to venture into the virtual route and welcomed the concept of virtual events with open arms to connect and reach out to a wider audience to generate sales and more leads.
Even though conducting a webinar is relatively old and one of the most result-driven marketing strategies to target potential customers, it is quite challenging to plan and execute a successful webinar since it requires proper planning and engagement from the audience, quite necessary and crucial.
As you delve deeper into the blog post, you will come across a few incredible strategies specially mentioned, keeping in mind the success of your upcoming webinar.
Best Strategies To Keep In Mind While Conducting A Webinar

Break The Ice With Your Audience Before The Webinar Begins
A slight awkwardness and no interaction would make your webinar monotonous. Hence, it is very important to break the ice and leave no scope of hesitation within your audience.
Increase the engagement level of the audience while creating excitement in them while inviting them for the webinar. You can do those mentioned above by creating engaging posts, conducting a few quizzes on various platforms, or trivia on social media around questions related to the topics to be covered during the webinar.
You can also tweet a few fun facts or send your audience promotional emails. Another amazing way of increasing the engagement of the audience is by hosting a giveaway before the event. You can instill excitement by announcing that you shall be revealing the prize and the winners' names at the end of the webinar.
This way, even if your attendees were planning to give your webinar a miss, they would be compelled to attend it out of excitement.
Moreover, such activities would make the attendees well-acquainted, and it would be easier for them to interact with each other.
Send Video Invites To Your Attendees
A fun way to garner more attention and engagement from your to-be attendees is to substitute the traditional way of sending invites with a video invite.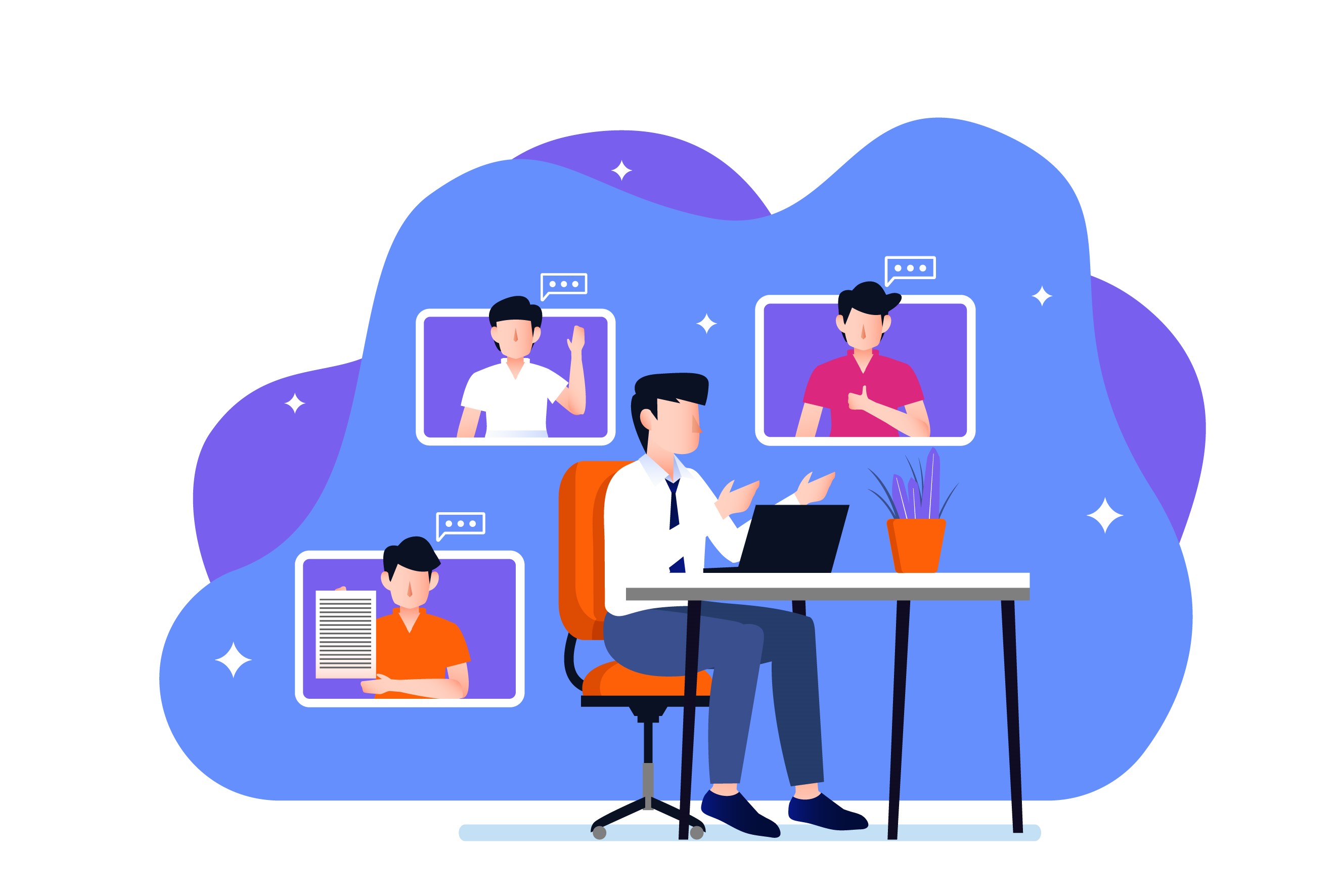 Create Your First Video Now
You can do it!
Get Started
Add engaging elements to your invite by replacing the same old boring texts with fresh visuals that will instantly grab your audience's attention and compel them to attend the webinar.
You can display the highlights of your event, a sneak-peek into the rehearsed sessions or introduce the esteemed speakers of the event.
Moreover, being a new concept, your audience will not ignore a video invite and will watch it till the end leading to more engagement from the audience.
The best part is that you can use advanced video analytics to track if they watched the video till the end or not. Thus, you can be sure if they engaged with you invitation or not, as against a conventional email invite, where you have no idea if they read your invite or not. All you know is that your email was opened.
Keep The Time Limit In Check
We cannot lay enough emphasis on this strategy which reflects how crucial this point is!
While planning the flow of the event, make sure that you do not exceed a stipulated time. We would recommend you not to cross 60 minutes. Even if the event stretches a bit longer, do not exceed 90 minutes at the maximum.
Even though your audience might seem to enjoy and love listening to the speakers during the sessions, boredom would start setting in after a certain point, and you would not want to see your audience yawning, would you?
Bonus Read: Video Length Best Practices | How Long Should Your Videos Be?
Feature Your Attendees On A Twitter Wall
One of the best ways to increase your audience's engagement is to incorporate an engagement and interactive tool like a Twitter Wall. You can do that by sharing one of your screens with the live Twitter feed. Some of the best webinar platforms even have Twitter integrations for that.
Displaying a Twitter wall during your webinar can take the atmosphere of the webinar to another level. While promoting the event on Twitter, you can motivate your audience to post content on their Twitter handles around the event. It could be the answer to a question, their reaction before the webinar, or a fun selfie during the break.
The content created can be in pictures, videos, tweets, polls, GIFs, etc., and the users can post it using a specific webinar hashtag.
All the content can seamlessly be collected using a responsive social media aggregator tool and can be further displayed on a Twitter wall by using a few customization options.
Your attendees would be delighted and excited to see their featured content on a Twitter wall. It would further motivate others to participate in the activity to get their content displayed on the social wall. After all, who doesn't like to get featured?
Rehearse The Webinar Beforehand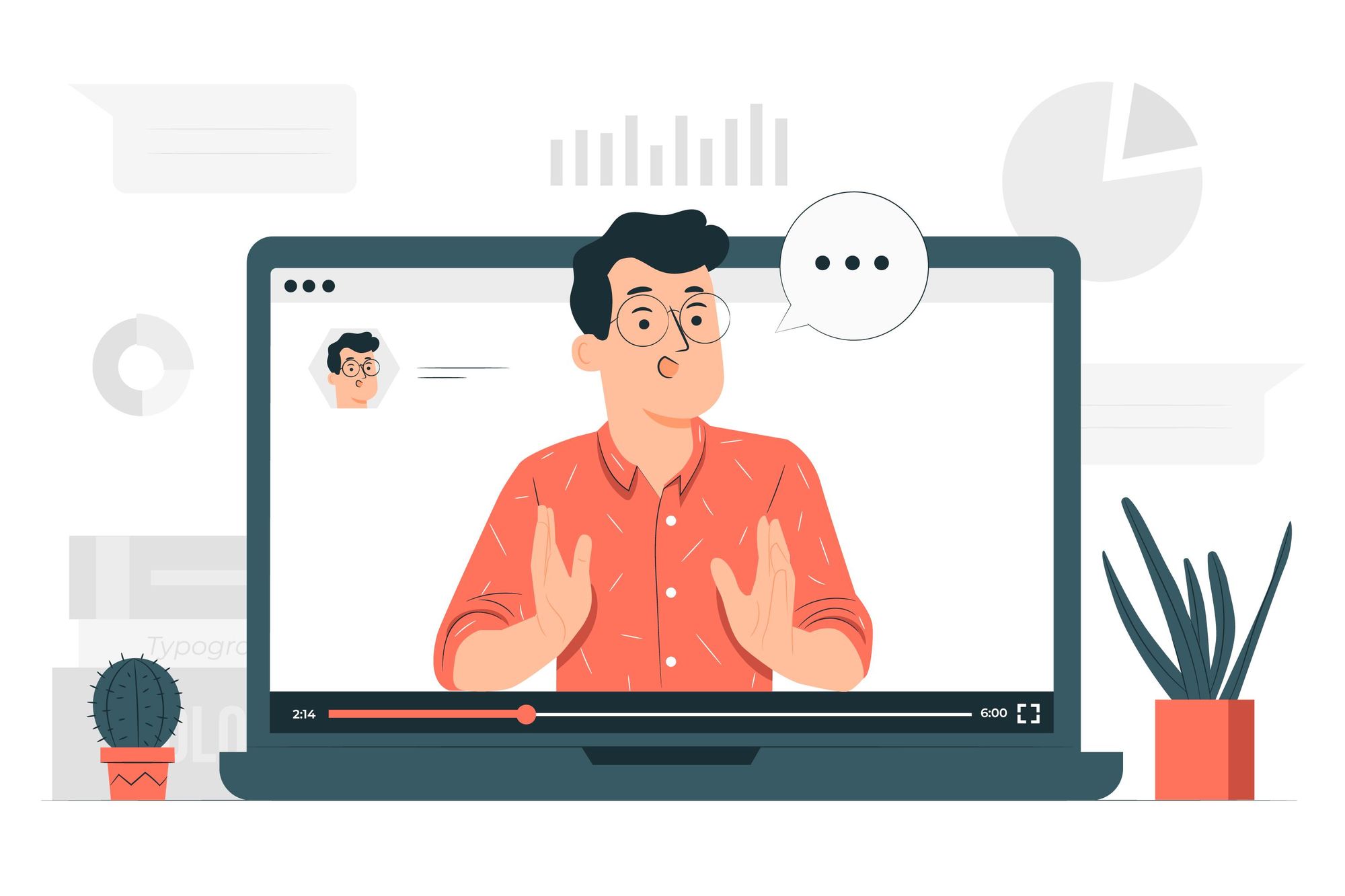 Another important tip to keep in mind is to make sure that you practice and rehearse the flow of events to avoid any confusion amidst the event.
Experiencing a technical glitch in between the webinar or if your speaker fumbles or is at a loss of words while presenting the session may leave a negative impact on your audience.
A proper rehearsal will clarify factors you need to be careful about and can be instantly addressed if there is a glitch in between the webinar. Moreover, rehearsals would give your speakers a chance to gain more confidence and know where to modulate their voice.
Leverage Multimedia In Your Content
Content is Key is a well-known phrase and for the right reasons. High-quality and engaging content can completely transform the engagement of your audience.
However, only textual-based content can disinterest and digress the attention of your audience. Including visuals like images, videos, films, or infographics can help you convey your message much more effectively and efficiently.
It is a well-known fact that visuals grab ten times more attention of the audience than written texts and will keep your audience attentive and engaged throughout the webinar.
Moreover, visuals are much more descriptive and engaging in nature as compared to their written counterparts.
Keep Some Cushion for the Q/A Session
The attendees eagerly wait for the session to end so that the host and the speakers can address their queries.
Do not abruptly end the webinar by giving a closing address, as that would leave a negative impression on your audience. Instead, conduct the sessions strategically so that you keep 10-15 minutes to answer questions.
Another thing to keep in mind is that you must make sure that you get maximum questions answered. There may be a possibility that many of the attendees may share a common question, so you can ask your attendees to leave their questions in the chat box; you can shortlist the questions accordingly and get them answered later.
Closing Note
Here we are at the end of the blog post. You got to know about some incredible strategies that would significantly help you boost your audience's engagement levels during your webinar.
Even if hosting a webinar can be a challenging task, you will certainly reap amazing benefits once it becomes a success, as a successful webinar can tremendously boost your sales growth and profits.
Now that you know it all, get going and plan your next webinar using these strategies to get multiple steps closer to your brand's success!