Recruitment videos are officially a business buzzword amidst the pandemic.
The era of remote working has just begun, and that means a massive blow up in the need to record high quality, engaging video content for everything including recruitment.
But, video recruitment  have been around for a while now. Look at this decade-old video recruitment from KPMG:
The more elaborate and precise the job description on your listing is, the more intimidating it is for an actual fit.
HR teams understand this more than anyone else, people tend to underestimate themselves. That's why, you have to subtly keep pushing them to do their best, and to be their best.
The best way to get the right kind of talent is to get them to see you! Anybody applying for a job with your business should be excited to work with you.
They should not only read but see the value you can add to their career. And what better way to approach talent acquisition other than the most compelling medium in the business world today, VIDEOS!
In this blog post, you will learn how to create best recruitment videos that get you the talent you deserve without cutting a hole in your business expense pocket.
What are Recruitment Videos?
Recruitment videos are videos created with a well-defined agenda of attracting the best talent the world (or the part of the world in your time zone) has to offer.
HR teams know how hard it is to find a good fit for their organization. A video to pull in the cream from the crowd is a good way to hit the nail when it's hot.
Video recruitment are of many types and it depends on what exactly your anchor point is to loop in talent.
The general approach is to give a brief about the job description, and just list out all the good things you have to offer. This is a simpler way to do it.
Video recruitments are generally produced around the same time or just before positions opening up.
But depending on the type of recruitment video you choose to create, you can produce one whenever you want. And when a position is about to open up, you can publish the said video.
What are the Benefits of Recruitment Videos?
Textual job descriptions are informative but boring. A good job description is by definition long, it's not anyone's fault, it is just the format of it.
And the precision that is required of a job description doesn't help to humanize it. That's why videos are so important for recruiting.
Recruitment is inherently about creating relations, building a network, and getting some traction.
Videos can add excitement to any exercise whilst retaining the professionality of it and subsequently humanize it.
Recruitments desperately seek a medium such as videos to go from being boring and incomprehensible to something fun and easy to understand.
Rank Higher on Search Results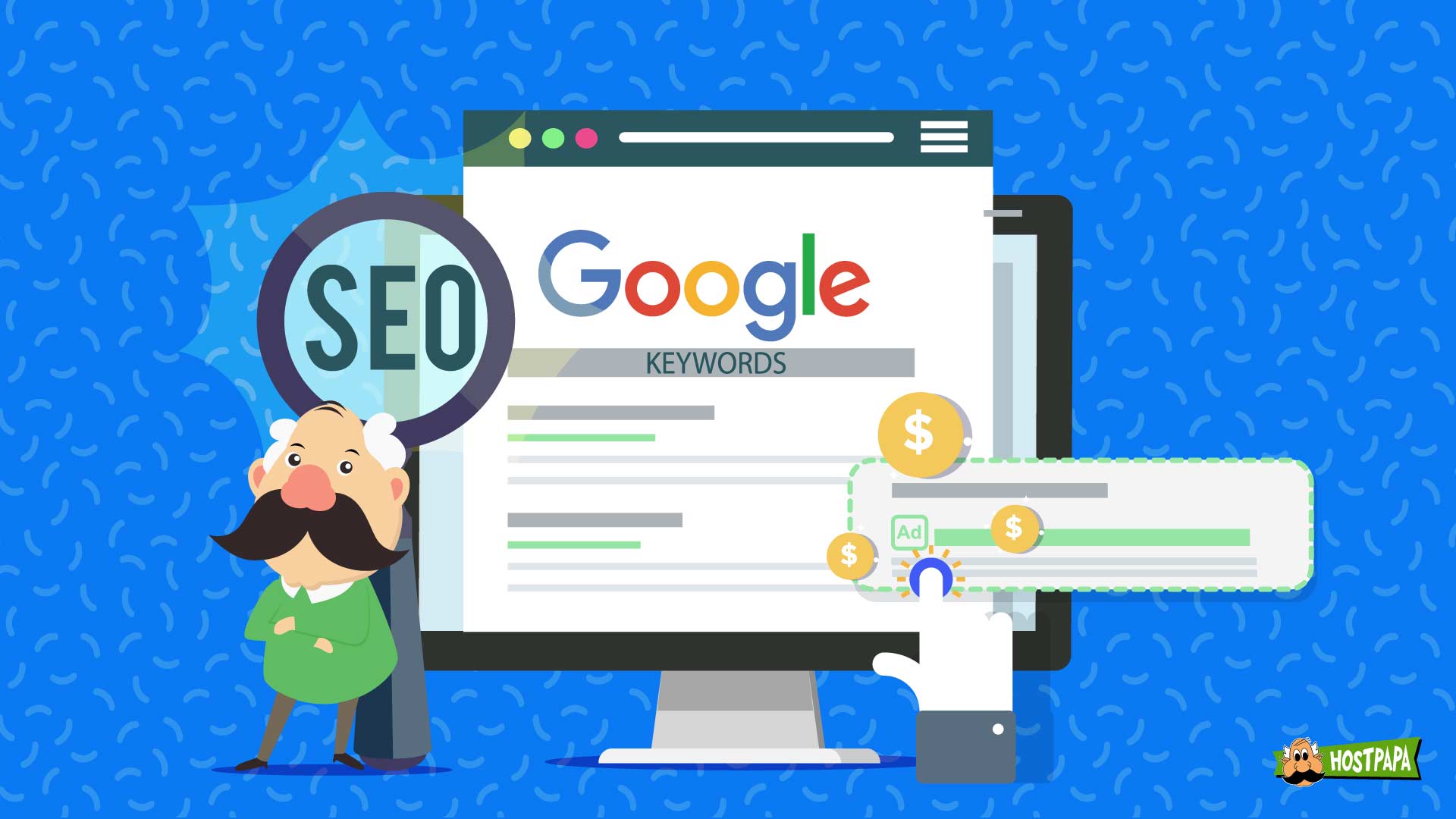 Google loves videos! Videos increase organic traffic from search engine results pages by a whopping 157%, as noted by Brightcove.
Using videos on your career page will invariably push you up the ladder, making video recruitment a boon for SEO and other marketing efforts in place.
Increase your Reach
When you rank higher in SERPs, you will invariably be seen by a lot of professionals. But the thing about videos is, people love them too!
A video generates more than 1200% shares compared to text and images together.
What does that mean?
Well, this means that your best recruitment videos will not just stay on your careers page or LinkedIn, it will do rounds in many circles through groups, direct messaging, and other recruitment pages.
Save Time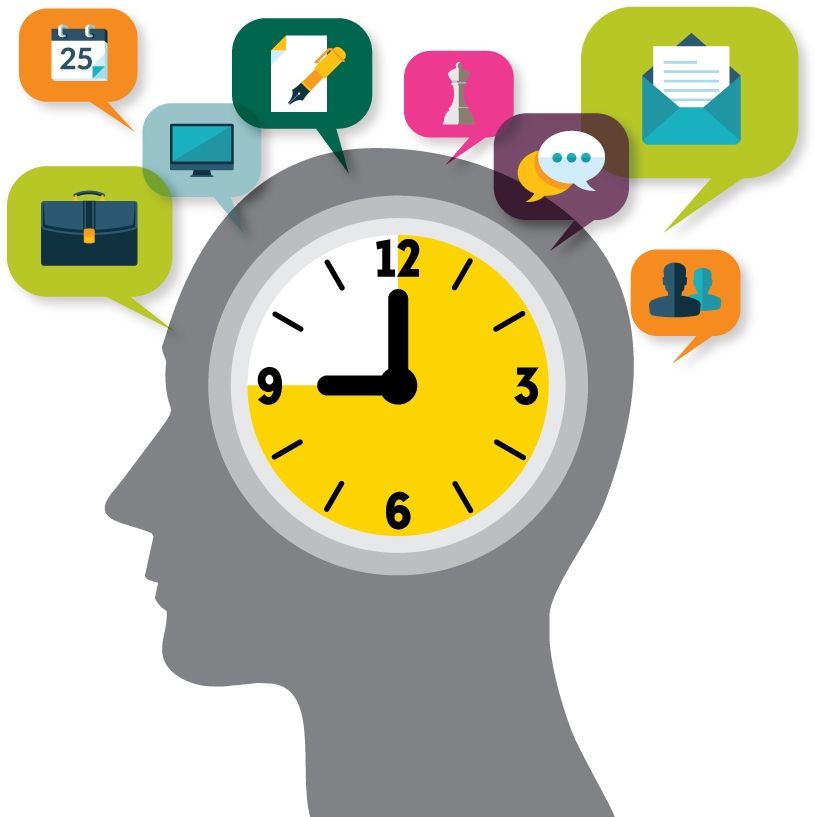 Aberdeen reports that videos speed up the hiring process by 60%. Recruitment videos are an extremely efficient way of getting the right hire.
Given the reach that videos have, you don't have to necessarily go on promoting your recruitment on every page. People will do it for you.
With video recruitment, you will get prospects that are closer to the work profile.
And if you club a job posting video with interview videos, you are looking at up to a 50% decrease in your average hiring time.
Get Better Candidates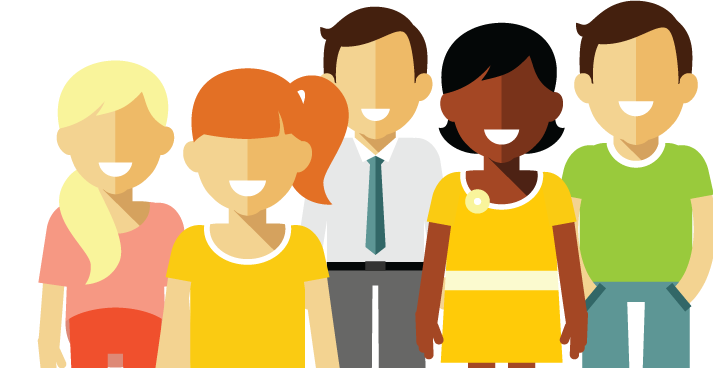 To get the best candidates, you need to pay a little more attention to the candidate's journey. This starts with the minute they look at your listing.
If cold recruiting emails and job listings aren't giving you the results you are looking for, it's time to start creating videos.
If cold recruiting email and job listings aren't giving you the results you are looking for, it's time to start creating videos.
Videos that accurately represent your brand, and company culture, and showcase your employee value proposition will get you better candidates than ever before.

Candidates will be able to relate to your working environment through your recruitment video, and self-assess their position at your workplace, giving you a closer match, and a set of people that will ensure a better cultural fit.
Interestingly, not just the recruiters, but even the candidates can benefit a lot using videos. If the businesses are catching up, why should job seekers be left behind?
Imagine you are looking for jobs related to video editing. What could be a better way to demonstrate your skills than creating your video resume and editing it to perfection. Doesn't that already sound cool enough?
Brand Promotion
Videos are inherently a promotional medium.
They check the tick marks for everything you would see for promotions. You can use recruitment videos to sell your employee value proposition. Plus, they can showcase you in the market as a great employer.
You can establish your workplace values, culture, vision, and get your brand in front of a larger audience.
Save Money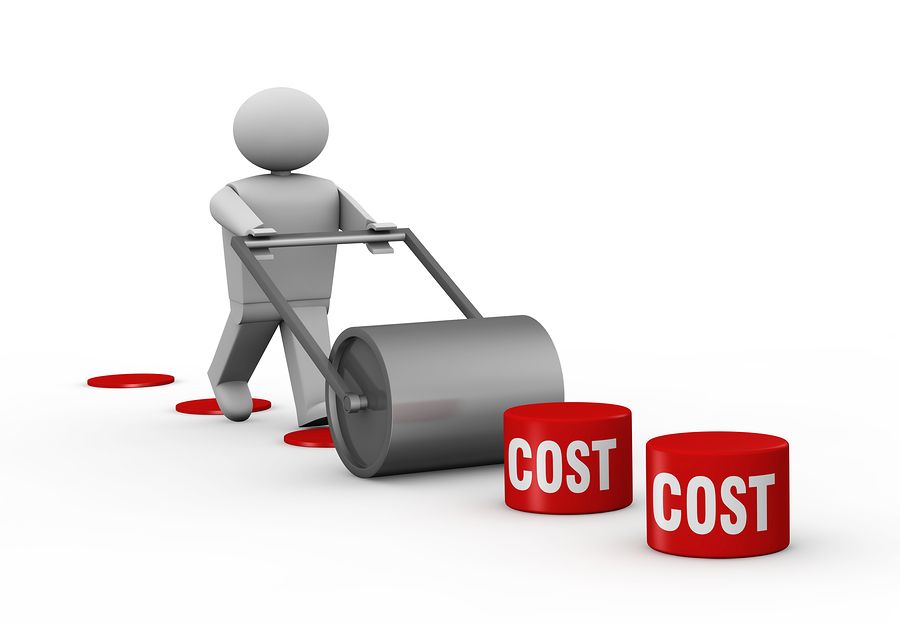 Recruitment videos have a better reach, will get you more views, and in turn more candidates. That straight away reduces the cost incurred in promoting your job listing. This could depend on the number of pipelines you create for hiring.
Overall, Aberdeen reports a 72% reduction in costs if you club recruitment videos with job interviews. This will save you bigger bucks, and you will see an increase in candidates giving you a larger pool to choose from.
Types of Recruitment Videos
Job Alert Recruitment Video
This is the type of video to publish when there is a vacant position. If recruitment were to be looked at as a sales funnel, this type of video comes under the awareness phase - the initial search for reach and views for the hiring process.
Therefore, job alert recruitment videos should be focused on your brand and the details of the opening.
All in all, through this video you need to present your brand as a great employer as you talk about the job description because this might be the first time a potential candidate is hearing about you.
Example of Job Alert Recruitment Video
Simplify the job description and show it instead of textual details. For example, if you want to hire IT people, let's say, a Java Developer, show them the projects you created and the tools that you expect your candidate to know.
Dell uses a presentational style format to create this type of recruitment video:
Company Culture Recruitment Video
Company culture videos are the most popular recruitment video format.
This is a more wholesome type of video that showcases all things wonderful about your company. Everything, right from the working ethics to the work culture, the way you do business, and how your employees look at you.
These videos try to relive the company's history through the video and establish how the incoming hire would be placed in the workplace.
These videos can propagate your brand value also and can be used in the actual sales funnel for conversions.
Testimonial Recruitment Video
Employee testimonials are a great way to build credibility. This instantly humanizes the recruitment process.
It allows candidates to see who exactly their coworkers will be and where they will fit inside the jigsaw.
Testimonial recruitment videos can be one single employee sharing their journey working with your business, or a set of employees expressing their stories in the workplace.
Here's how CSIS Canada recorded a very engaging testimonial recruitment video:
Personalized Direct Recruitment Video
If you already have a candidate in mind for a certain post, you can record a personalized recruitment video.
This type of recruitment video will allow you to directly communicate with the candidate and showcase the opportunity they have with you.
Since this type of recruitment video will generally be used post the first round of interviews, or at least after some familiarity: you can directly talk about what exactly the job will entail and open a round of negotiation through the video.
How to Create Recruitment Videos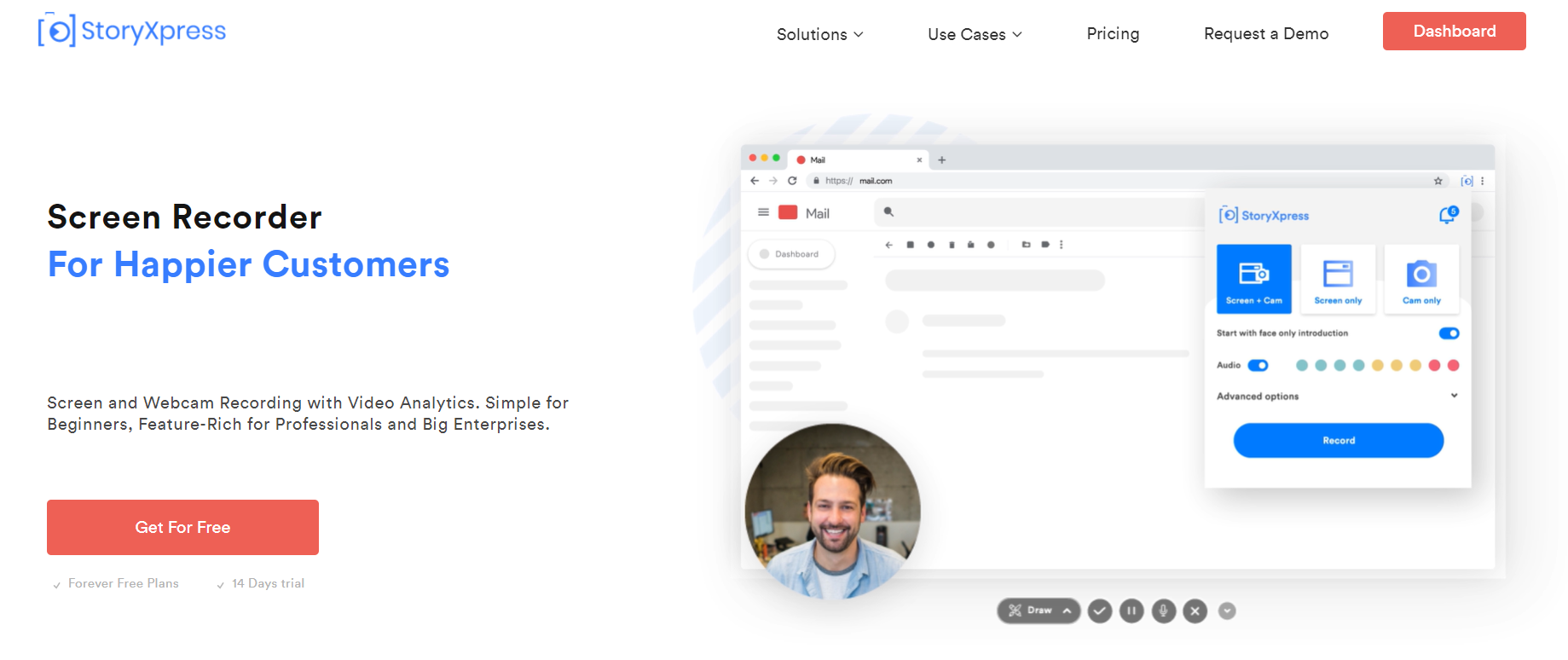 Producing recruitment videos is easier than you think. You can create a quality recruitment video in a few simple steps using the StoryXpress Screen Recorder.
Screen recording is an apt style if you are just beginning to record recruitment videos. Since recruitment are diverse, the volume of creation will be relatively high.
Screen recording combined with webcam recording can be a quick, and convenient way for creation. Let's see how:
Step 1: Get all the tools you will need to record in order.
You should have a laptop or desktop with a webcam, an audio recording device, like a microphone or an earphone cable with a mic (if your laptop/desktop has an inbuilt mic, that works too!) and a space with good enough lighting.
Step 2: Prepare a script for the recruitment video.
Depending upon the type of video you are looking to create, and the vision you have in mind, note down a few points. Make sure to add bullet points that you have to include in the video. For example, in a job alert video make sure you add these points:
Job description
Eligibility
Where to apply
Exciting perks
You can keep the video spontaneous but add the few bullet points that you note down beforehand.
Don't create an exhaustive script, or read out from it. It looks unnatural and is boring.
Bonus Read: How to Write a Video Script
Step 3: Install the StoryXpress Chrome Extension.
With the setup and the script ready, you're all set to record the video.
You can record your webcam and the screen at the same time, or each of them alone. Depending upon your script and vision select the appropriate method.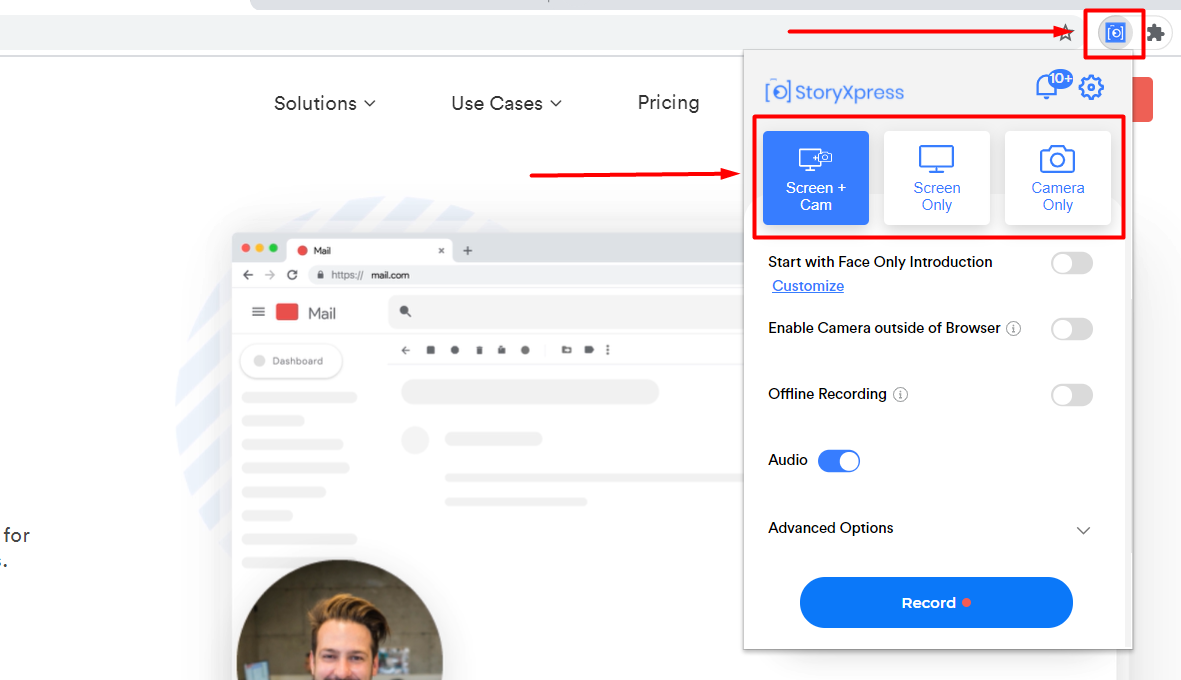 Step 4: Edit your videos and publish them. Once you finish recording you can edit your video from the StoryXpress dashboard.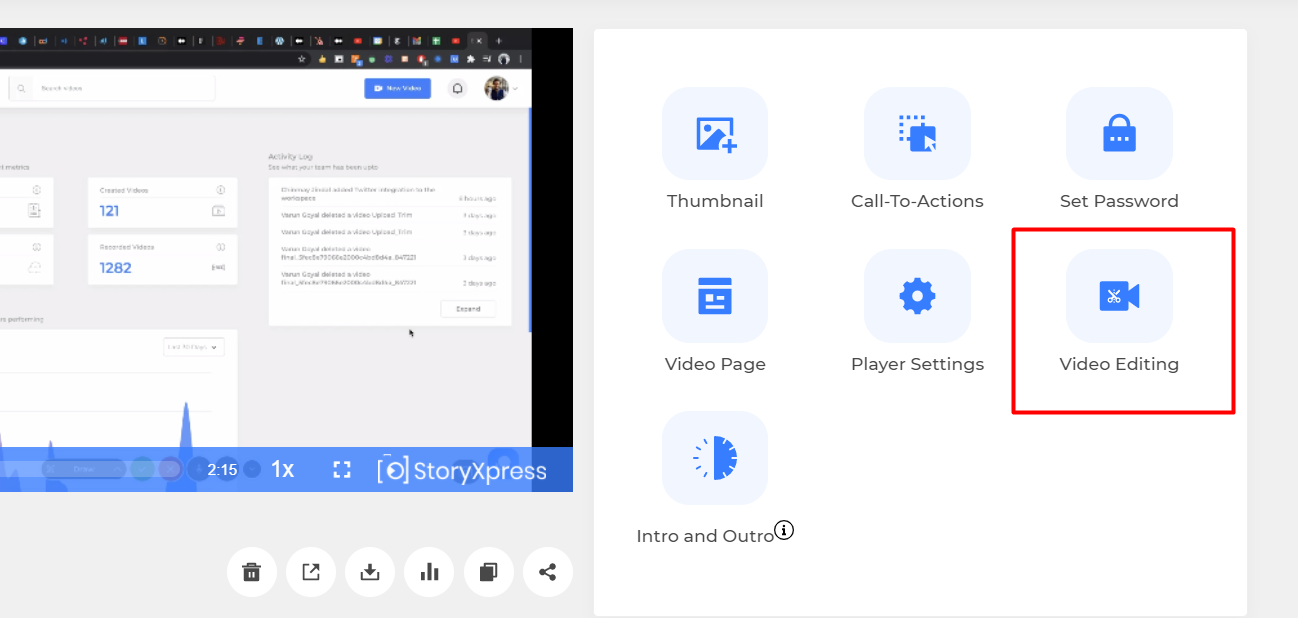 In case you don't want to create a screen-recorded video, you may shoot a regular video with a camera and host it using StoryXpress in a premium, ad-free environment.
In case you don't want to create a screen-recorded video, you may shoot a regular video with a camera and host it using StoryXpress in a premium, ad-free video hosting environment.
Furthermore, you can customize the player with your branding, and color scheme as well. That's it, you have successfully created and published a recruitment video.
You can share these videos using the shareable link or embed them on your own 'Careers' web page.
For more traction, you can edit and download these videos and post them on your social media pages.
Recruitment Videos Best Practices
Creating recruitment videos is extremely exciting and fun if you have the right tools and the right vision.
But there are a few things you should take care of to create quality recruitment videos.
Keep It Fun and Concise
Regardless of your business, even if you work in a strictly formal corporate environment, keep the recruitment videos light.
Organizations can come off as intimidating, driving away the talent they deserve.

You don't have to be overtly funny, but use a couple of buzzwords and keep the feel of the video professional, but not serious.
Recruitment videos can be slightly longer depending on the content and type but they don't have to be stretched out.
With videos, the thumb rule is: as short as possible, as long as required. Keep a concise script, and get to the point straight away. 3-5 minutes is a good range for a wholesome recruitment video.
Choose a Conversational Tone
Whatever the video type you pick, the tone should always be conversational.
Don't read from a script, that is worse than having no video at all. Talk to the viewer, and keep them engaged with a direct tone of voice.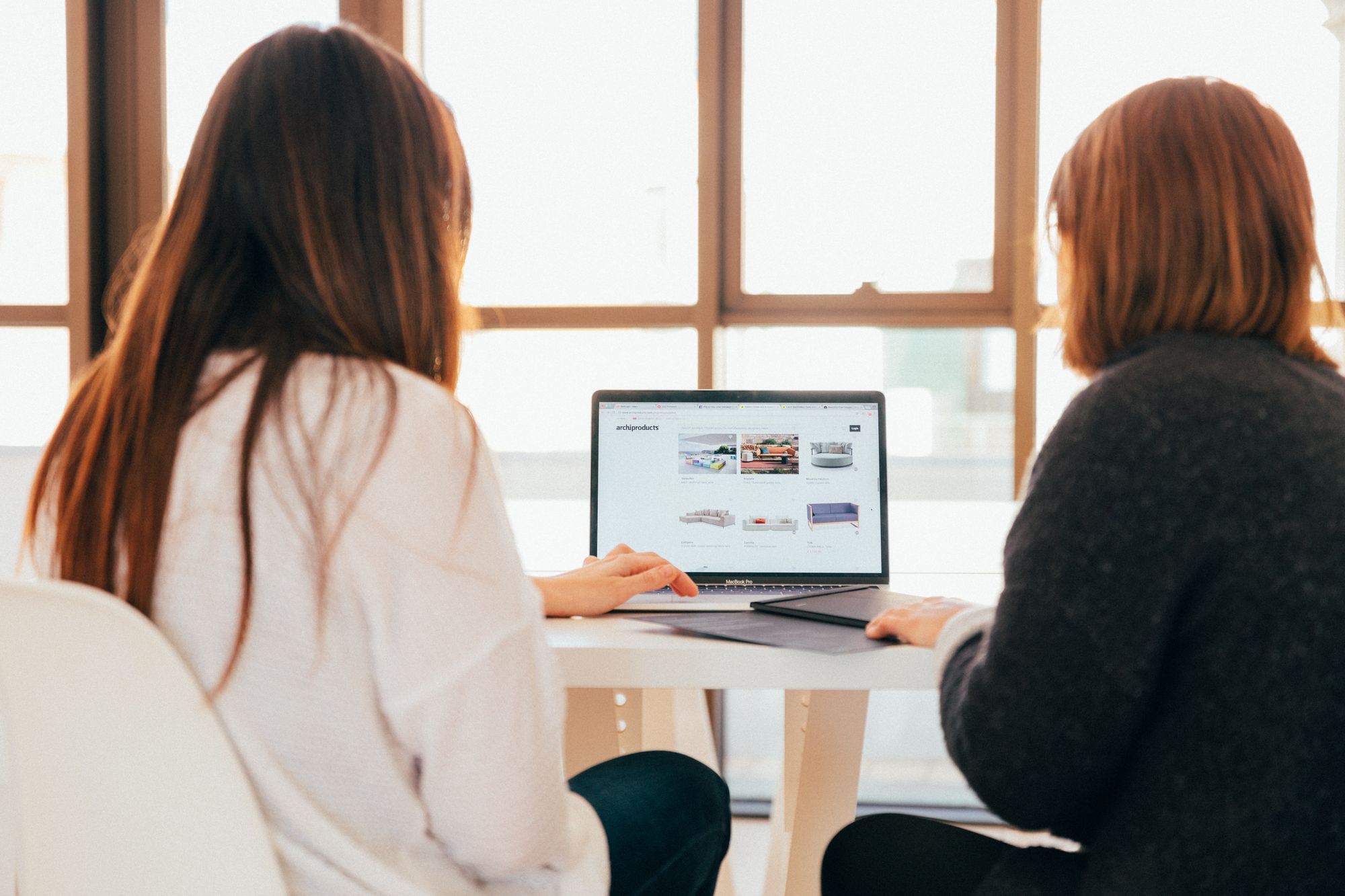 Especially if you are creating a testimonial recruitment video, keep it as natural as possible.
An unscripted interview will work best, as it will build trust amongst candidates. Talk about simpler things, like what a regular working day is like, and what are a few things employees love in your workspace.
Show Your Workspace
The idea behind recruitment videos is to hook candidates, and showing your workspace is a great way to do that.
All candidates would like to know where exactly they will be whilst working with you. Record in your workplace, and show a few exciting features of your office.
If you are hiring remotely , screen record your virtual workspace.
What the mode of communication is that you follow, and how interactive your virtual workspace is can be shown simply by screen recording the tools you use for business communication.
Include Call-to-Actions
Recruitment videos have an agenda, and to complete that agenda, call-to-actions are a necessity. Recruitment videos, like any other type of videos made in the business environment, should have relevant call-to-action buttons.
You can use StoryXpress to add call-to-action buttons. This could be an "Apply Now" button, or "Subscribe to [Company Name] Careers".
Track Video Analytics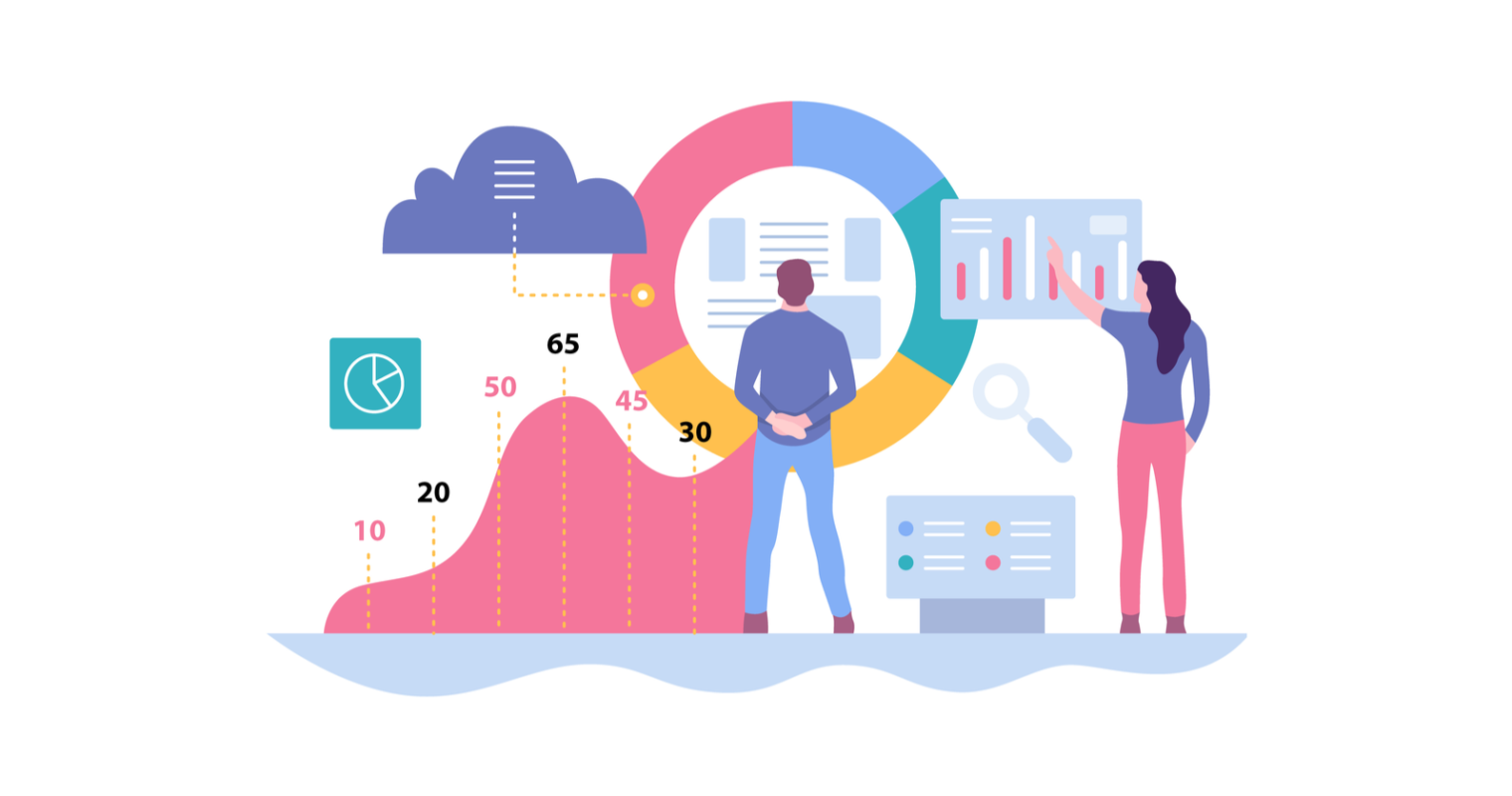 Creating best recruitment videos will serve only half the purpose until you start tracking how they are performing.
It's crucial that you track analytics for your business and see if they are creating the impact you expect them to create.
StoryXpress offers interesting video analytics tools. You can have insights about how your videos are performing through accountable metrics such as views, impressions, play rate, total watch time and average watch time.

User sessions [video heatmaps] will allow you to see what part of your videos are being watched the most, and which parts are being skipped.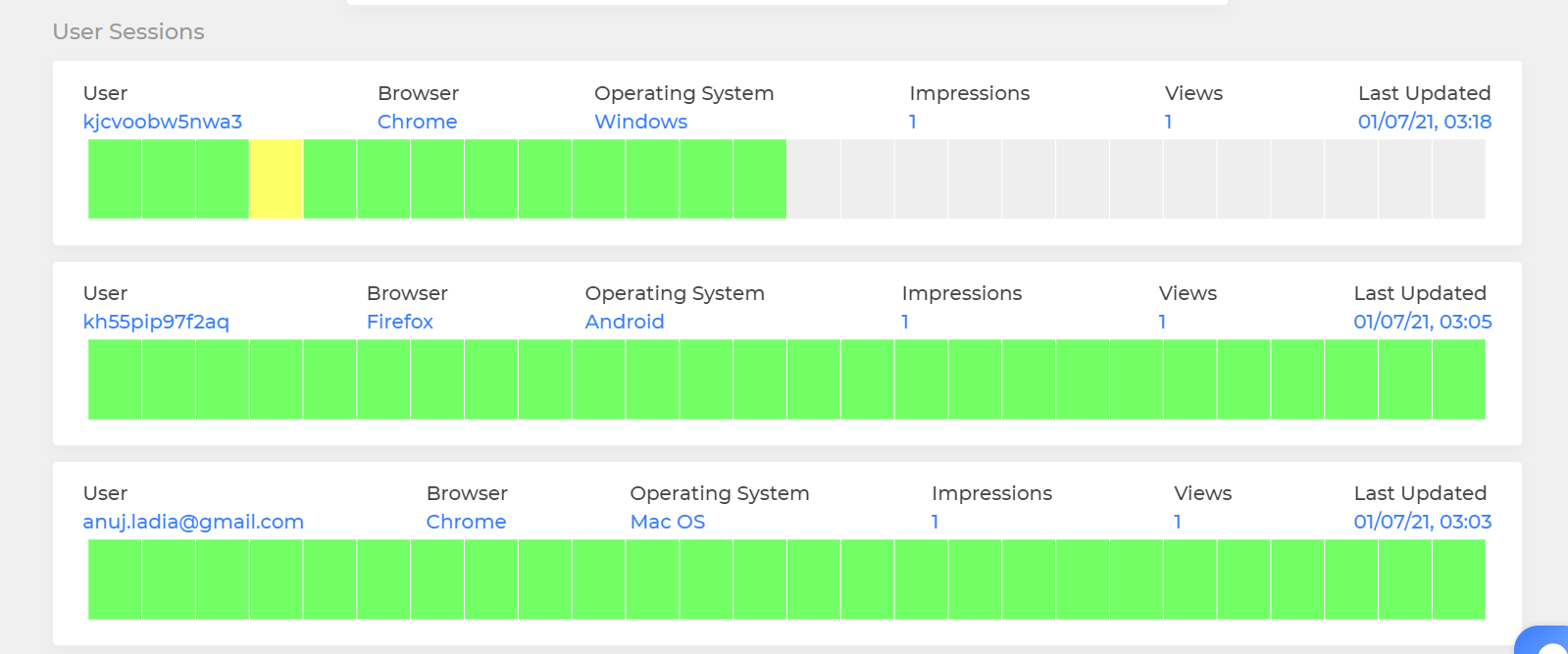 You may even see exactly at what duration did users bounce off. Use these analytics to constantly improve and create better recruitment videos.
Recruitment videos have been around for a while now. Still, they are highly valuable in the professional scheme of things today.
If you learn that conventional recruiting methods do not network the acceptable applicants, it might be time to incorporate psychometric tests in the mix. Experts are thus exploring the advantages of evaluating candidates in the best psychometric tests for recruitment.
Put your best foot forward while creating recruitment videos, but don't embellish upon the truth. Candidates expect you to be real with them.

Hope this blog post helps you create quality recruitment videos for your business. Good luck!