If you're looking to dive into the world of videos for business, it's time to get familiar with the different styles of videos and their uses to attain your goals.
Video content is booming and is not going anywhere anytime soon. Videos are easy to consume and allow you to captivate the attention of your target audience easily. With so much potential, it's no wonder businesses are rolling out fresh, unique visual content to build brand awareness.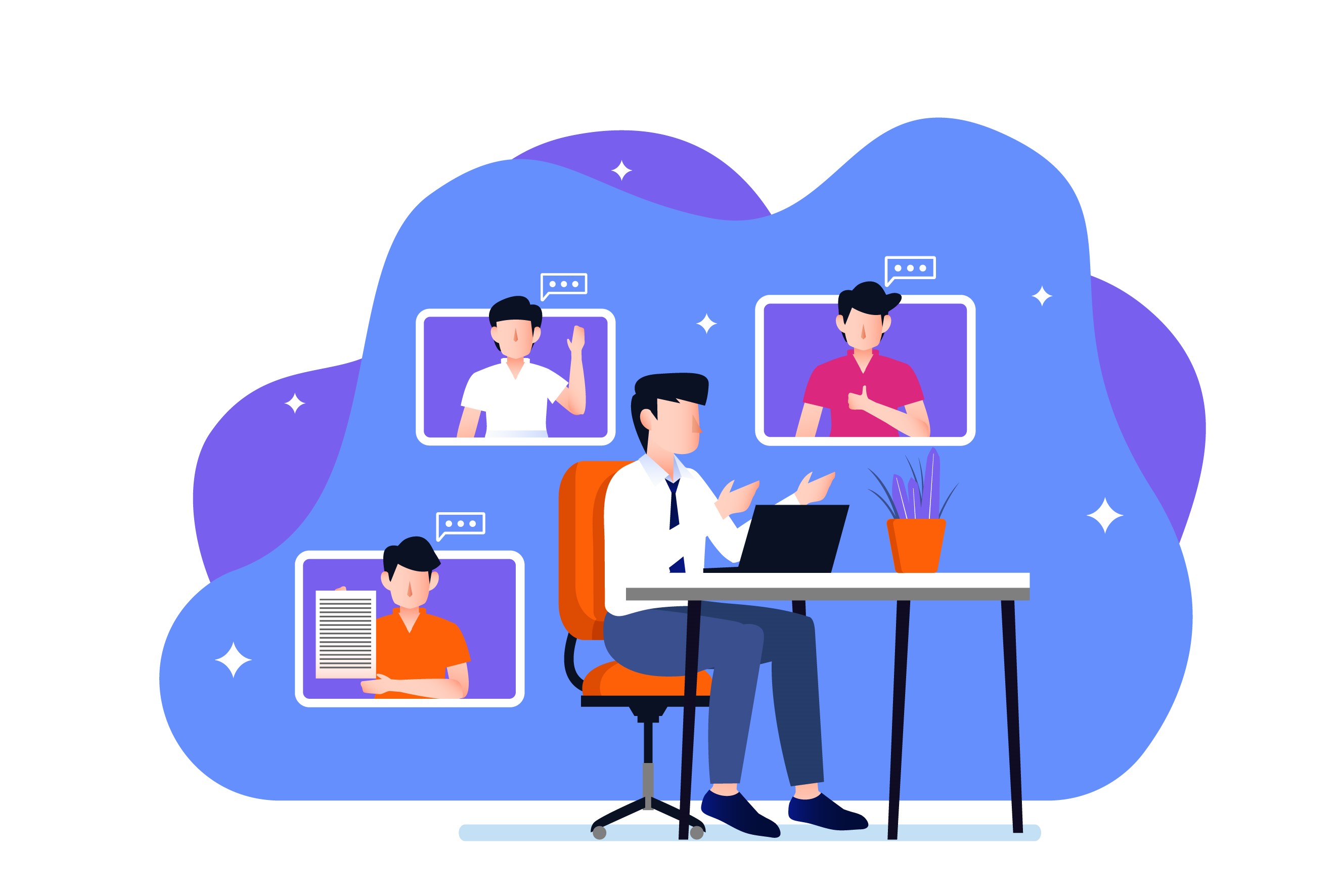 Create Your First Video Now
You can do it!
Get Started
There are a wide variety of video styles you can choose from for your brand. Right from live streaming to animated videos - there's something for everybody! However, selecting the right video style that fits with your brand isn't always easy.
Well, fret not!
To help you out, we've compiled a list of ten video styles you may choose from to engage with your viewers. We'll also explore the purpose of each and provide you with the tools you can use to create them.
Different Styles of Videos
Live Action Videos
If you want to humanize your outreach, nothing can beat a live-action video.
Live-action videos can help you create an emotional connection with your viewers by putting a face to your brand.
In other terms, these videos include real people delivering the intended story at an actual location, rather than using visuals. Here's an example:
When to use live-action videos?
Tutorials/ How-To Videos
Tutorials or How-to videos are fashionable right now and work best if you have a human addressing the audience.
By featuring real humans, voices, scenarios, and places in your tutorial video, you can make it feel a lot more natural. This also eliminates the need for lengthy narration and keeps your viewers hooked throughout the video.
Bonus Read: Create Awesome How-to Videos to Educate and Engage Your Audience
"About Me" Videos
An "About Me" video, including real faces and stories, can work wonders for your brand.
These videos benefit from live-action because people get to know who they are dealing with. Further, they appeal to the audience's need for authenticity and also develop trust with them.
Testimonial Videos
Testimonial videos are talking-head interviews featuring real customers or clients describing their experiences with your product or service.
It is a perfect fit for live-action because when you can see real human faces and listen to their stories, the message becomes more genuine and believable.
How to create live-action videos?
Camera
A camera is the most basic equipment you need to shoot live-action videos. You can use a smartphone, tablet, or professional DSLR camera depending on your budget and desired style. However, no matter what type of camera you use, the real challenge lies in how you use it to create incredible videos for your business.
StoryXpress
If you intend to use your laptop's webcam to make live-action videos, StoryXpress Webcam Video Recorder is the perfect bet. This easy-to-use tool lets you record your videos right from your browser. Once you're done recording, you can customize the video as per your choice to make it publish-ready and upload.
Animated Videos
If you want to break down complicated ideas or tell your brand's story colorfully and engagingly, consider creating an animated video.
It is the world's most versatile video style used by small and big brands to captivate their viewers.
Animated videos are much easier to produce than other live videos as you don't need any video equipment, venue, or acting talent.
Further, you can choose 2D, 3D, stop-motion animation style depending on your business needs.
The beauty of animations lies in the fact that they bring complex concepts to life that are impossible in the real world.
For example, you can make your characters fly, create a sci-fi scene, and so on. In short, you can do whatever you want and let your imagination run wild. Here's an example:
When to use animated videos?
Explainer Videos
Explainer videos are a fantastic way to demonstrate the use of your products and services in a matter of a few seconds.
Using jaw-dropping animations in such videos to illustrate a complicated topic can spruce up the whole video and make it fun and exciting to watch.
Bonus Read: How to Create Explainer Videos for Your Business
How to create animated videos?
Biteable
Biteable is an excellent tool that allows you to create inexpensive, fun, and eye-catching animated videos easily.
Choose from a vast range of cartoon characters, infographics, and effects, and then edit the text. You can also customize the video by adding or removing scenes and pictures. Or, simply start from scratch.
Live Streaming Videos
Live streaming videos are ruling the social media world. These videos are on the rise and are gaining traction every single day. Don't believe us? Check out these statistics:
80% of people would rather watch a brand's live video than read their blog.
Live videos get 600% more interaction than regular Facebook videos.
Live streaming is a broadcasting practice that sends real-time videos straight to the viewers over the internet.
It is the most genuine way to foster a deep connection with your audience and promote your business at nearly zero cost. Social platforms that include live streaming features are - Facebook, YouTube, Instagram, LinkedIn, etc.
When to use live streaming videos?
Whether it's a new product launch, company announcement, Q/A sessions, behind-the-scenes, or interviews, live streaming video is the perfect option.
It allows real-time interaction and makes the audience feel as if they are attending the live event.
How to stream your videos live?
Vimeo
Vimeo's live streaming platform provides high-quality, ad-free, and broadcast-level live videos to your viewers anytime, anywhere.
It also allows you to simulcast your live stream on other channels, like LinkedIn, YouTube, Twitch, Facebook, etc., so that your viewers can find you wherever they are.
Screencast Videos
Are you looking to include videos in your training sessions, presentations, or emails? Then, screencast video is the way to go.
Screencast or screen capture is the digital recording of your laptop's screen and adding an audio narration in it. This allows you to create instructional videos/tutorials on your computer without any additional equipment or cost.
Screencast video is emerging as a popular teaching tool for both the creator and the viewer. The creator/instructor can record the video describing a difficult concept without repeating themselves.
The viewers can watch the screencast whenever it's convenient for them and absorb the content at their own pace by re-watching the videos.
When to use screen-recorded videos?
Explaining how a particular application works with text or images can be challenging.
This is where screencast videos can help. Create tutorials, training videos, and PowerPoint presentations demonstrating the step-by-step process. You can even add screenshots or images to add more clarity. Here's an example:
How to create screen-recorded videos?
StoryXpress
StoryXpress is a free screen recorder tool that allows you to capture no-watermark videos from your computer and customize them according to the brand's identity.
You can embed the video on your website, share it via Gmail, or post it on LinkedIn, Facebook, etc., using a unique shareable link.
Behind-the-Scenes Videos
People love to know what's happening behind the curtain.
87% of people prefer to watch a video if it includes behind-the-scenes content. So, if you aren't using BTS videos for your brand, you need to think twice.
BTS is a fantastic technique to highlight your company culture and the character of your team.
Here, you can share some cool video footage of a project or situation your customers would be interested in. Or, tell how your employees interact with each other.
Whichever option you choose, remember the ultimate goal is to humanize your brand and connect with your viewers in a way that's impossible through other videos. Here's an example:
When to use BTS videos?
BTS videos are a great tool to give your audience a sense of who you are and what you do.
Office tours, brainstorming sessions, showing new products, after-work events, design of your office, office pranks, how you dress for work, etc., are some perfect examples for behind-the-scenes videos.
How to create BTS videos?
Camera
You don't need any fancy tool to create a BTS video. All you require is equipment that can capture still images or videos, i.e., a camera.
Animoto
Once everything is filmed, it's time to edit the video. Animoto provides customizable BTS video templates. Just drag and drop your photos or video clips, update the text, change the colors and fonts, and you're good to go.
Whiteboard Videos
Have you ever watched a video where a hand illustrates a complex idea on a white background? That's exactly what a whiteboard video is.
Whiteboard videos are in vogue these days. It is a type of animation that uses powerful storytelling techniques, figures, numbers, diagrams, voice-over, and other creatives to deliver a clear message.
This effective content tool encourages people to watch your content and retain it for longer. And you know what the best part is? You can create long whiteboard videos while remaining informative, fun, and engaging. Here's an example:
When to use whiteboard videos?
Whiteboard video is typically an explainer video that brands use to advertise their products and services to their customers.
Whether you want to communicate complex ideas or describe a highly technical product or service, whiteboard videos can help in breaking it down into small and easily understandable chunks.
How to create whiteboard videos?
Doodly
With Doodly, you can create an eye-popping whiteboard, green board, or even blackboard videos in just a few minutes. Just choose the doodle and drag it to the canvas, and Doodly will create the image for you. Easy, right?
Motion Graphics Videos
If you want to take your animated videos to the next level, motion graphics is the way to go.
Motion graphics video is a fun tool that combines text, numbers, sound, shapes, animations, colors, charts, etc., to communicate comprehensive data and information attractively. Because you control all the aspects of such videos, you can tailor them according to your requirements, no matter how complex or specific they are.
Here's an example:
When to use it?
No matter how complicated the story is, motion graphics always manage to simplify it.
This makes it a perfect fit for explainer videos, how-to videos, app demos, training videos, and more.
Besides, you can also deploy these videos on your social media channels and landing pages to hook your customers and increase click-through-rates and conversions.
How to create it?
Powtoon
With a massive range of animated characters, easy-to-use templates, soundtracks, and video backgrounds, Powtoon enables you to create beautiful and informative motion graphics videos that suit your brand.
Typography Videos
Want to have some fun with motion texts and images? It's time to unleash the power of moving typography.
Moving or Kinetic Typography is an animation technique that combines motion fonts and shaped images to communicate critical points of the videos to your viewers.
People don't want to watch boring text-based videos on the internet. Thus, including moving text, sounds, attractive colors, images, and some action can enliven your videos to a great extent. These not only entice your audience but also make them stick to it.
Here's an example:
When to use it?
Let's suppose you're trying to highlight the benefits of using your SaaS product with your video. This is where typography videos come in handy.
These videos enable you to explain the core ideas more effectively in a shorter time. By doing this, viewers get a better understanding of what you're trying to convey.
How to create it?
Animaker
Animaker is an online video creation platform that provides you with all the necessary tools to pull off different kinetic typography videos.
Other features include - simple user interface, customized templates, a plethora of audio files, editing features, social sharing option, etc.
360-degree/ VR Videos
If a video is worth a million words, how many is a 360-degree video worth?
360-degree video is all the rage nowadays. Also known as spherical videos, it records a view in all the possible angles of the environment simultaneously.
This video style works best when you want to capture an immersive scene that includes points of interest in all the directions.
People often confuse 360-degree videos with virtual reality videos. But, the key difference lies in the way they are viewed.
If a 360-degree is viewed through a VR headset, it is considered virtual reality. Also, unlike 360-degree videos, VR videos allow you to choose the scene you want to view and interact with it as well. Here's an example:
When to use it?
360-degree/ VR videos are highly engaging and make the audience feel as if they are a part of an incredible experience.
Businesses can use such videos to showcase an activity, place, or space. For example, brands can provide 360-degree hotel tours to showcase the different physical qualities and sections of a hotel. This can help the viewers enjoy the actual hotel experience from the comfort of their home.
How to create it?
To capture beautiful 360-degree panorama shots, you require an omnidirectional camera or a collection of cameras synced together. However, the latter option is quite complicated and demands advanced editing.
Montage Videos
Montage is the technique of telling an interesting story by combining a series of individual images, both moving or still, with music and themes.
Filmmakers, brands, and social media influencers use such videos to elicit deep emotions from their audience. Here's an example:
When to use it?
Montage is excellent for event recap videos, milestone videos, "about me" videos, and welcome videos. This is because these videos trigger positive emotions in your audience, and influence them to become your customers in the future.
How to create it?
Adobe Spark
Adobe Spark is your go-to tool to create a beautiful and free montage in a few minutes. Just choose from a plethora of templates and designs, and then organize your montage with various themes and music.
Wrapping up!
Videos play a prominent role during every stage of the marketing funnel. If you're still not using videos, you could be missing out on a vast opportunity to WOW your prospects and take your brand to new heights.
Different styles tend to go better with specific types of videos. For example, when it comes to instructional videos, screencast video is a popular choice. Also, using the same video style every time won't do any good for your business in the long-run.
To amp up your video marketing game, mix and match different styles and types until you find what suits your brand voice and what your audience responds better to.
Whatever option you choose, make sure it offers real value to your viewers. Because in the end, that's what compels them to turn into paying customers.