People love watching videos, and it's their favorite form of content especially on social media.
Videos are not just good for capturing attention or entertaining people, it in fact leads your potential customers through your sales funnel. Around 94% of marketers claim that video helped consumers understand a product or service better.
In this article, we throw light on how you can market your business online by using video content on your website as 86% of businesses use video content as a powerful marketing tool.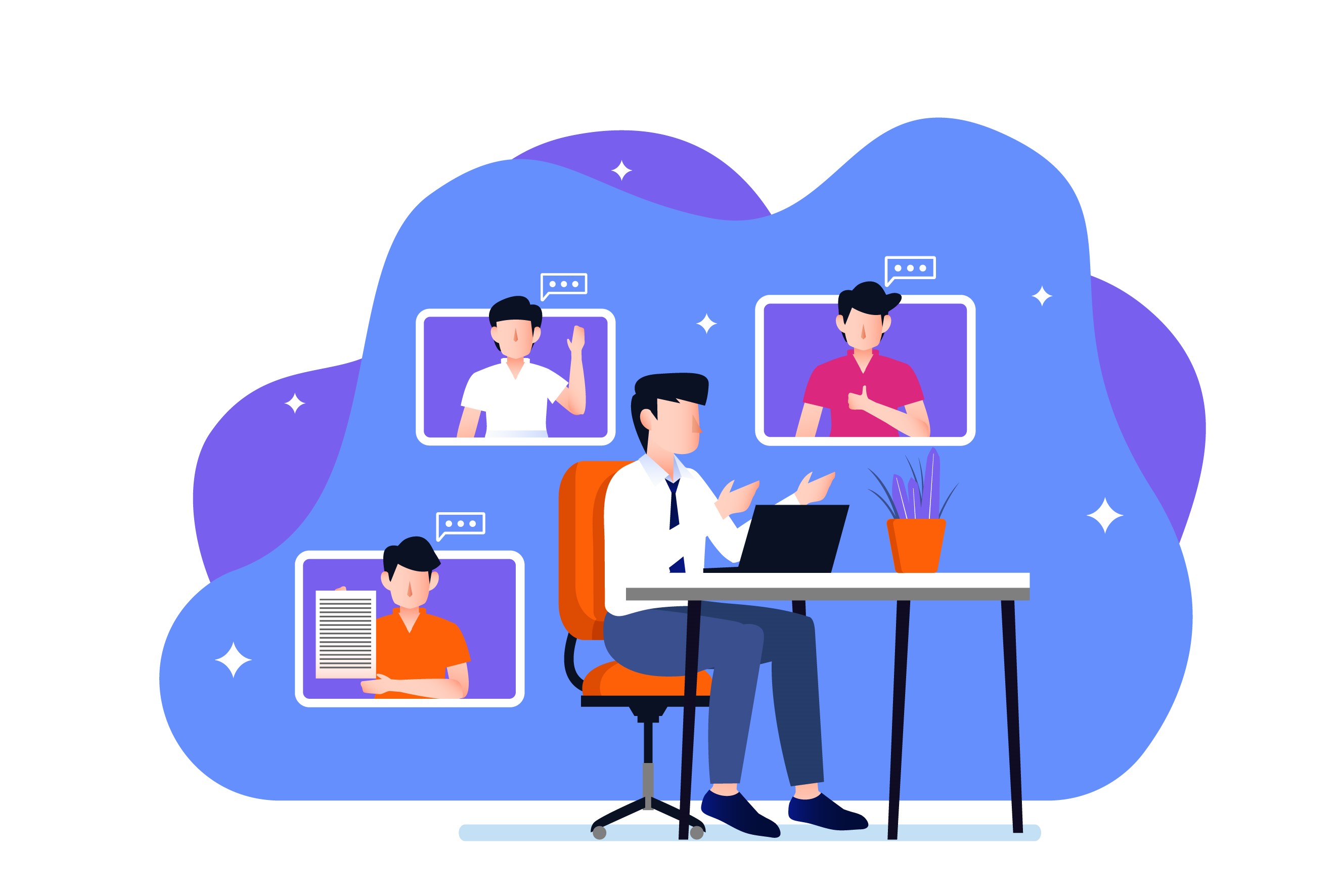 Create Your First Video Now
You can do it!
Get Started
Publish Your Video on the Homepage
First impression leads to long-term customer loyalty. A customer's first encounter with a brand or business is usually at a website. Therefore, it becomes important to greet visitors with welcoming content and design.
If you already have the slightest idea of how to market a business online, you must know how important it is to keep a website's interface and design uncluttered and organized. But, how to do it when you are required to present a substantial amount of information about your brand and products or services?
The best solution to this is to showcase a video on your website's homepage. To be more precise, an explainer video.
Bonus Read: How to Create Explainer Videos for Business
An explainer video is created with the aim of conveying a message or an idea to the audience or about how a product or service can solve their problems. An explainer is informative, yet engaging. Besides, a well-crafted explainer video efficiently simplifies even the complex products or services and value propositions that mostly viewers find difficult to understand.
Having an explainer video on the homepage makes your visitors learn everything about your brand or product in just 60-90 seconds once they are on your website.
Additionally, they will leave with a good impression of your brand as explainer videos are quite impactful.
Create Numerous Landing Pages
Whenever a user clicks on an email, ad or a social media post, they come to a landing page. A landing page is a standalone web page which is created specifically for marketing purposes. It revolves around a single goal which is defined by a CTA.
Assuming you want your visitors to take more than one action? You probably want them to purchase your product or service, sign up for your newsletter and download your eBooks too. Expecting all these conversions from a single landing page won't work.
Therefore, it's always favorable to create different landing pages to achieve different goals with each landing page focusing on a distinct element, it's better if you publish videos for each of them specifically. This works best for landing pages dedicated to your product or service.
Explainer and product videos that revolve around one offering work exceptionally well in giving the audience a clear picture of how they would benefit from it.
Focus on the User Experience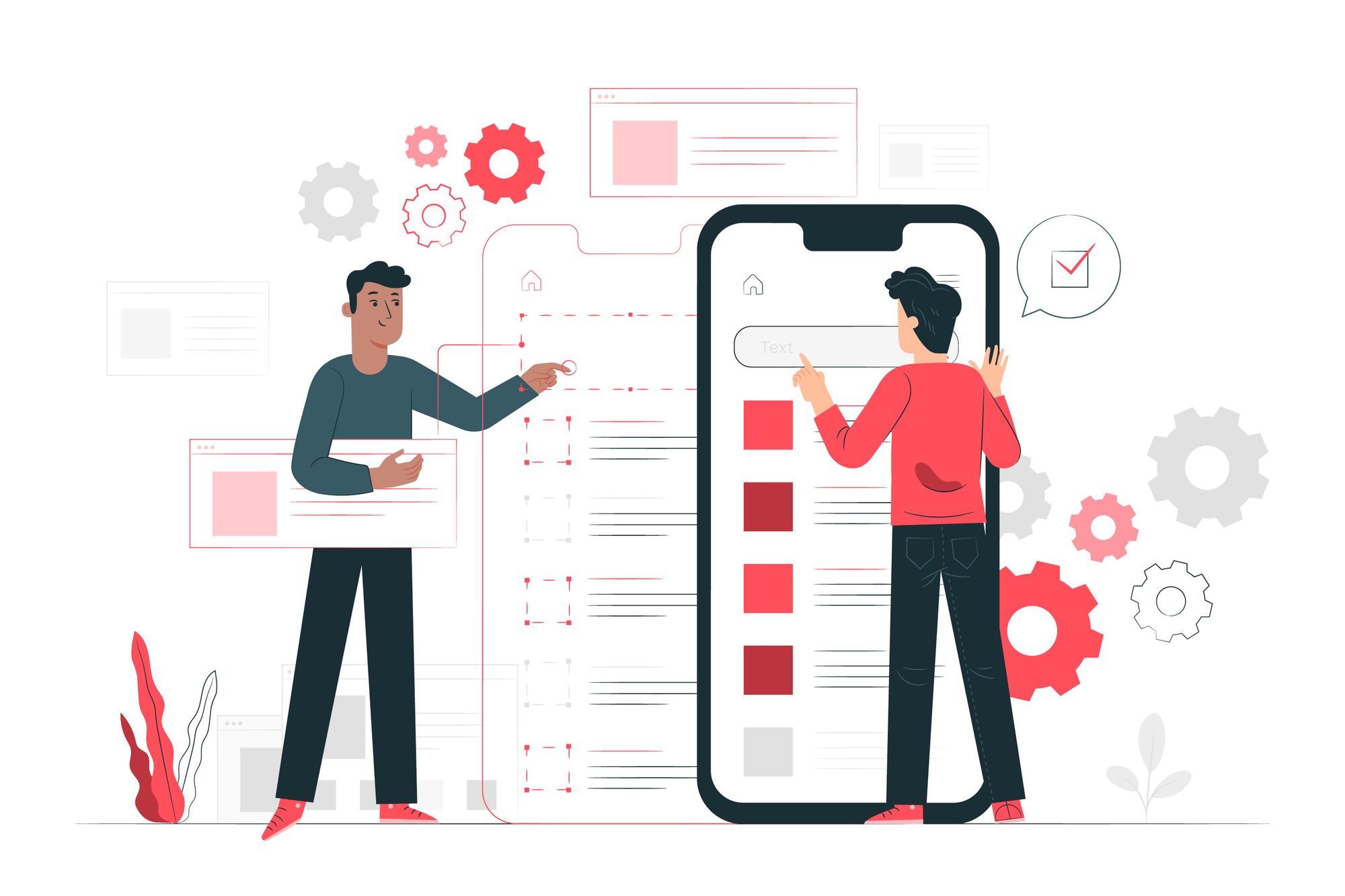 User experience or UX must be taken seriously.
User experience means how your website is perceived by your audience in terms of efficiency, user-friendliness and utility. It determines how well your website meets your audience's requirements.
The better your website's UX, the more likely it is that your audience will like your brand and revisit your website in the future. This is why it's crucial to have a great UX for an effective online marketing of the business.
Focusing on the user experience also helps marketers understand a visitor's customer's journey. They can optimize the website's layout for guiding other customers throughout the journey.
Marketing your business online through a great UX can be done in the following ways:
Upload engaging, informative & meaningful content
Publishing informative and interesting blogs and videos on the website will make your content more relevant to your audience. You can upload how-to videos and guides.
Make your website uncluttered
Your website shouldn't look all jumbled up before your visitors. It should be more intuitive and accessible, and your audience should be able to easily find whatever they are looking for.
Have the lowest number of pop-ups
No doubt pop-ups lead to more conversions, leads and get more email subscribers. However, too many pop-ups can be annoying. These can easily put off a visitor if used incorrectly. To prevent your visitors from getting irritated, you can try using lightbox pop-ups as they don't open in a new window. This way you can see how your visitors react to those pop-ups.
Do not auto play your videos
An unexpected noise isn't the best way to receive your visitors. It's better to auto play your videos on mute or give your audience the chance to press that play button according to their will.
Opt for a Responsive Web Design
Responsive web-designing is a useful approach for website interface for making your content adaptable & adjustable to any screen size. This will let your visitors appreciate all your website elements whether they're using a laptop, smartphone or tablet.
This facilitates a good user experience no matter what device they use for accessing a website. And with mobile devices taking over every stage of the customer's journey, it would be foolish to neglect this factor while designing a website.
Additionally, having a responsive web design affects SEO positively on Google. Google's algorithms recognize mobile-friendly websites and rank them on the top of its search results, thus making responsive website design. a huge factor for marketing a business online.
Upload a Video About the Company on the 'About Us' Page
Your customers expect virtual interactions. This builds a human connection. Similarly, consumers look for human traits in brands, like ethics and morals.
In such a context, the 'About Us' page plays a huge role in impacting a customer's journey.
The About Us page lets a business tell its brand value, mission, vision, goals, and its inception story as well. If done right, this section can make your visitors empathize with the brand while building a connection.
You can upload a Company Story or a Culture Video on this page, and tell all about the work culture and how its represented. Besides, a written presentation can also work, though it may not represent your brand's vibe in a way a video does.
Create an Easy-to-fill Contact Page
The 'Contact Us' page is quite different from the other ways to market a business online as it needs a more thoughtful involvement from the visitors.
This page is that place that provides your customers with your contact information like email address, phone number or social media accounts. It also contains a form to be filled by the visitors for contacting the company.
Collecting information about your visitors/customers will help you understand what they are composed of, and figure out how to market your business online to them through their area of work, location, etc.
However, you should always make your contact form brief and easy to fill. Otherwise, your visitors might skip it altogether.
Therefore, try to include only the necessary & relevant information that you need to know about your visitor in the form, such as their name, email address, contact number, company and the industry they belong to.
Display Social Proof
Customer reviews or feedback isn't as important as landing page or contact page on a website. However, these are one of the best ways to market a business online, especially if its in a form of video content.
A testimonial video is a good way to make your visitors trust your brand or company. After all, its not you who's claiming to be good, but your customers. This can be really convincing for those who have second thoughts about doing business with you.
The difference between a written feedback/review and a testimonial is that the latter tends to be a storyteller as videos explain a problem well and how a product or service solved it. This makes it more relatable and memorable for the audience.
Tip: The best way to market a business online via testimonial videos is to make it authentic & interesting at the same time. It's important to shoot an unscripted interview with the real customer. However, you can always handle them a list of questions a little before the interview so that they can think of the most honest answers.
To Conclude
Creating an informative, attractive and intuitive website is certainly one of the most effective ways of marketing online business.
The website is the sole representation of the brand or a business on the web. It comprises of your ethics, mission, vision, goals, services, reviews and serves as a bridge between you and your customers. It facilitates communication between the brand and its visitors.
Since a website is a comprehensive tool for marketing, it's imperative to keep optimizing it regularly.
So, now you can optimize your website in the best way possible using the above-mentioned tips. It will definitely prove beneficial for your business while resulting in more conversions and a memorable experience for your customers.