B2B Platforms are always in great demand for their ability to generate & convert scores of High-Quality leads into loyal customers. But are they equally good? Well, you know the answer as much as we do. No!
Some burdens you up with irrelevant or unrelated prospects, others get you attention from the wrong Target Audience, and many provide a completely wrong measure of customer progress. As a reason, it becomes extremely important that you invest in the right B2B lead generation tools to ensure growth keeps happening at a quick pace.
Let us talk about the top business tools that could help you capture & convert customers that bring long term recurring revenues: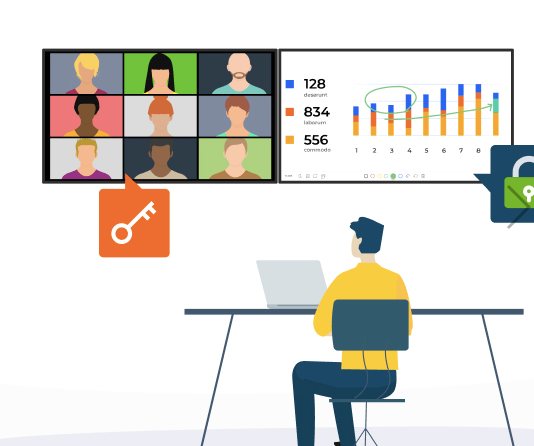 With over 500000 customer organizations around the globe, Zoom tops our  list of "The top b2B tools", esp. in an era where businesses are being run from remote locations. With videos in demand, it would be a shocker if you haven't heard of Zoom already. Zoom has mastered the Synchronous video communication channel in every possible way. With a comfortable and reliable cloud Platform, Zoom runs brilliantly across all the major devices such as mobiles, desktops and room systems. It is a brilliant video conferencing app for teams looking to digitally replace in person meetings. It allows users to have face-to-face conversations, to share their screens in HIgh-Quality and to drop instant messages.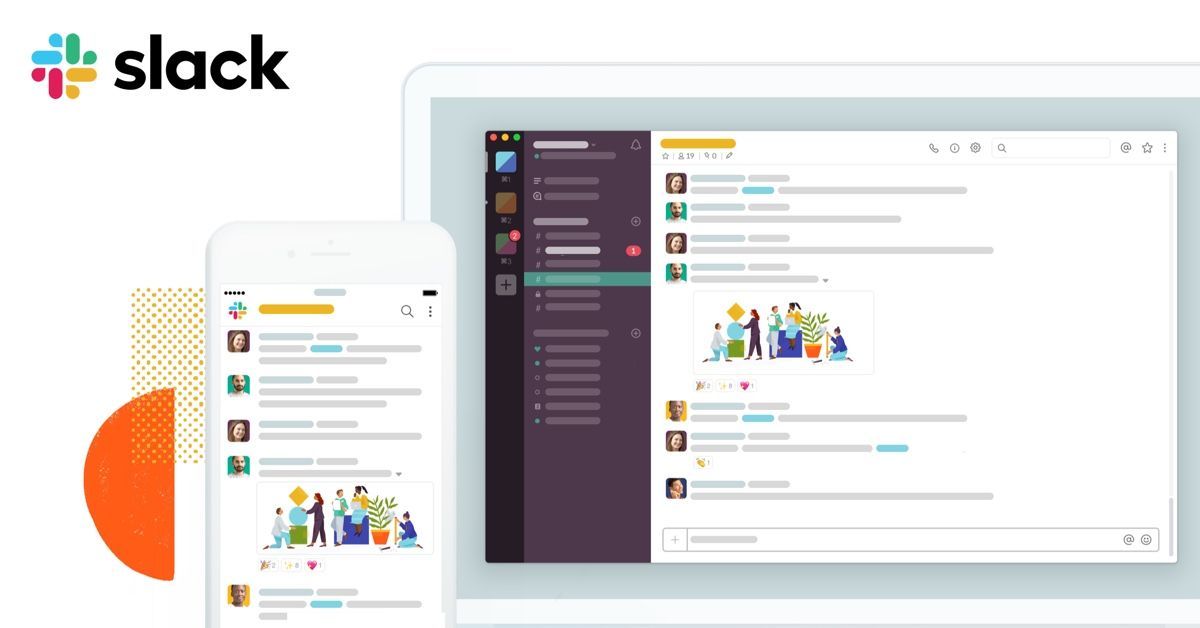 There was a time when communication esp. professional ones were limited to emails. Even to deliver one random piece of trivial information one has to mail the other person to get them to know what has been happening. Owing to which, the inboxes remained cluttered with unimportant messages. Slack has come as a breath of fresh air. It has reinvented the way communication happened. Slack has structured the entire communication side of things and has given a professional make over to instant messaging. With over 10 million DAU(Daily Active Users), Slack is the new 'office'.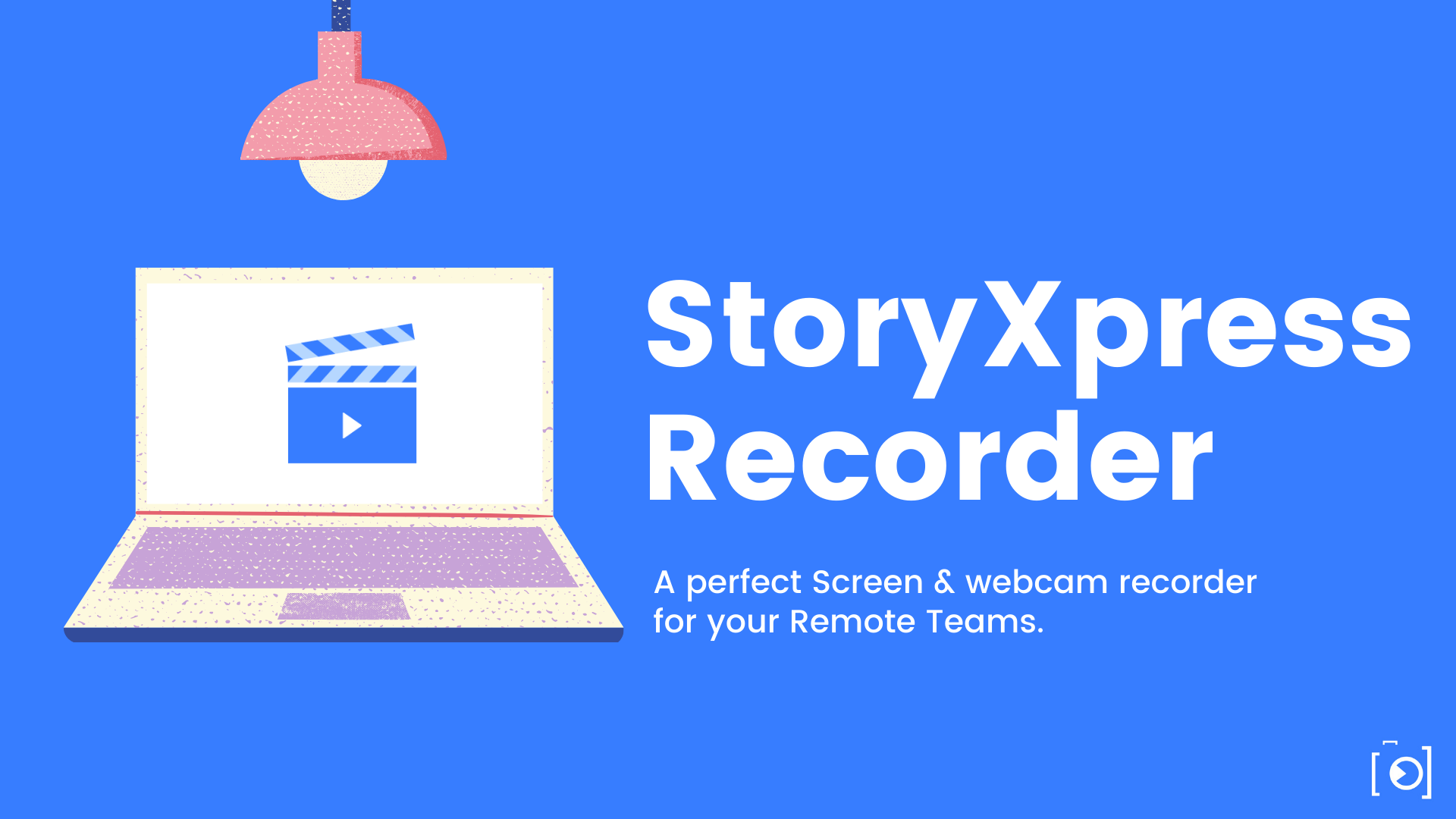 It is a perfect & complete video platform for all your business needs. The StoryXpress Recorder is a simple yet powerful Screen & webcam recording tool. It is a lightweight Google Chrome Extension that lets users capture their screen & camera together, and share it instantly with their prospects, customers or colleagues through a simple copy paste link. It works wonderfully well for sales, marketing and customer success professionals who can use engaging video bites to make their everyday business communication personalized & effective.
Moreover, with "work from home" becoming the new normal, remote teams could find great use of the tool in staying connected at all times through asynchronous visual conversations. However, the best is yet to come. You can now analyze how your videos are performing worldover, in terms of viewers' engagement and interaction via the StoryXpress' powerful Video Analytic engines. Use these numbers to create actionable follow up video content.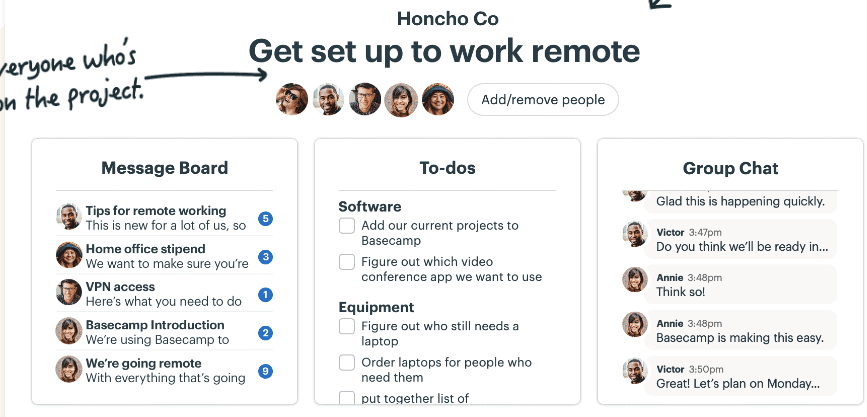 At StoryXpress, we use Basecamp to perform all things non-video. It is an excellent tool to organize work flows, communicate with team members and have different teams on the same page, in synchronization. Not just one-to-one communication, Slack even enables the entire team to create a channel where every one can pour their idea, brainstorm hard and come to a solution in the most harmonious manner. It is one of the most efficient and easy to use communication tools. Remote teams can put basecamp into use to streamline their multidirectional work flows.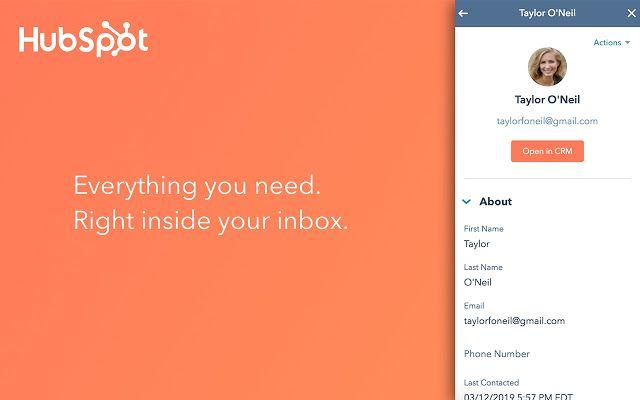 From being the inventors of Inbound Marketing to redefining the marketing funnel, HubSpot is a must have CRM tool. What is brilliant about HubSpot is that it not only helps you create a lead generation process to attract & capture leads, it even helps you keep a log of all the data and track emails you have been sending.
From Content Creation to Marketing, to Sales, to Customer Support, HubSpot has succeeded in drawing lines amongst them and creating resources/tools/processes to benefit each business functions in a unique manner. HubSpot is one place where you don't have to work on a database instead you can create deals for your contacts. One can create email templates, schedule the emails according to preferred time-zones and track email responses.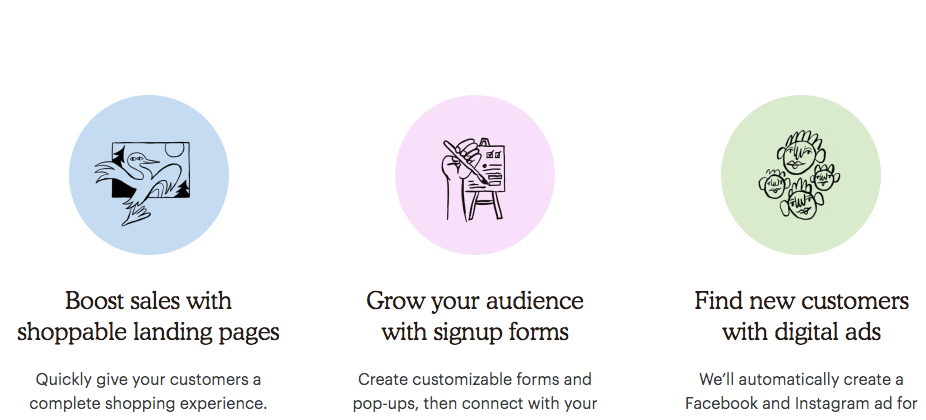 MailChimp is one of the best marketing automation platform and an email marketing service that lets users bring their audience data, marketing efforts and insights at one place. It comes loaded with attractive email templates that you can use to make your emails or newsletters the talk of the town.
Besides email marketing, you can use it for social, landing pages, shoppable landing pages, postcards, and more. All of this from one single place! To prove their credentials, MailChimp has won 4 Gold Stevie Awards in 2020. They have designed various business plans to suit your needs. You can choose any of them and be assured of getting great results.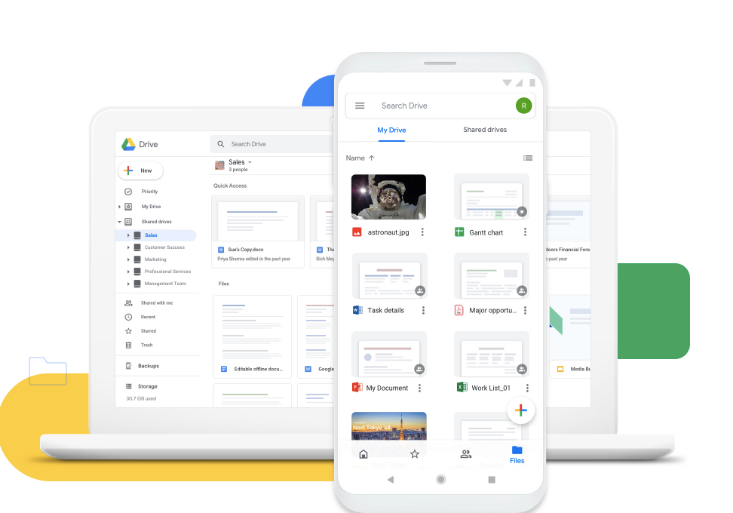 We all use Google Drive to save our precious information and yet, we always forget to give this reliable Platform the required recognition it deserves. Google Drive is  a file storage and synchronization service of Google. You can create and save your documents, or you can share it with concerned anybody and allow them to simply view or make edits in the file. It is safe and reliable, and works perfectly fine even in the offline mode. Not just documents, you can in fact create spreadsheets, presentations, surveys, and more on a Gmail suite. So whether you are working on a mobile or a desktop or any other device, you can access the Google Drive and comfortably view or work on your documents  from anywhere.  No wonder, it's recommended by a lot of B2B platforms.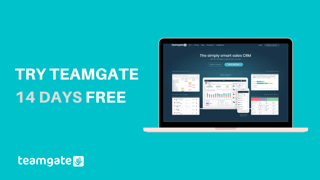 Teamgate sales CRM is a must-have tool for every SaaS company. It helps to track your sales process alongside the sales pipeline and gives insights into the sales results based on products, team members and even the sources of lead. Teamgate CRM allows easy communication management with integrated sales inbox and stores communication with each client for you to never lose the track and stay on top of the game.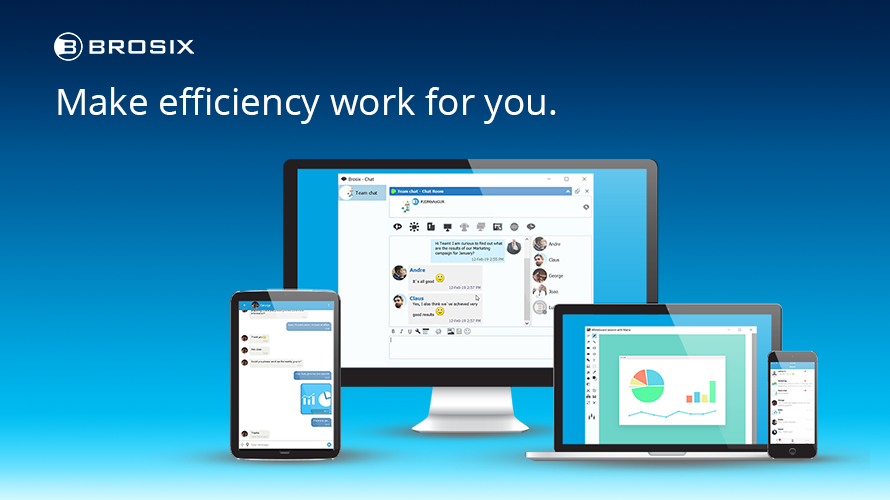 Brosix is a powerful and easy-to-use instant messaging platform designed with team communication in mind. It gives its clients a fully administrable private team network, which provides an exclusive and secure collaboration space. Brosix comes with a package of unique features and tools aimed at boosting team collaboration and streamlining communication. From a range of chat options, to screen-sharing and unlimited file transfers, Brosix is designed with the modern work environment in mind. This makes it an excellent solution for enterprises looking to improve their productivity and internal communication security.

Aimtell is a digital marketing platform that enables users to re-engage desktop and mobile website visitors with highly targeted web push notifications. Subscribing to web push is much easier than other platforms- all a user has to do is click or tap 'allow.' No more giving personal information or waiting for a confirmation email or text. From the Aimtell dashboard, you can create and send a variety of manual, triggered (or automated), or RSS feed campaigns. Target users according to their individual actions at your website with a variety of triggered campaigns (such as an abandoned cart campaign), or segment users together based on various conditions to send relevant campaigns. You can segment users based on a variety of conditions, including what device type they are using, their geographical location, or the pages at your website they have visited.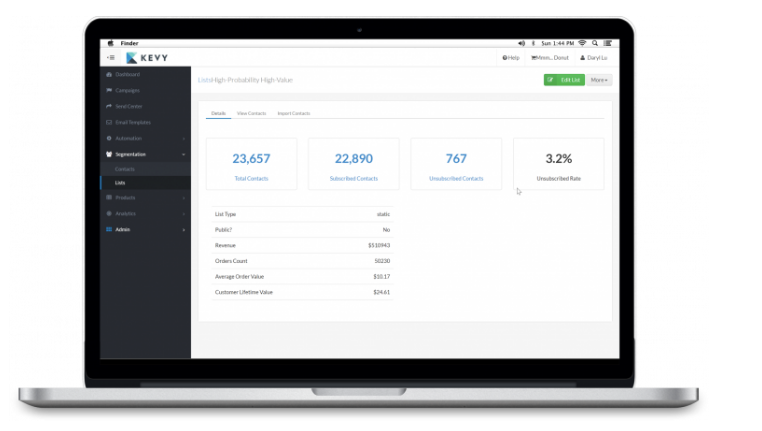 Kevy is an email marketing automation platform that helps online retailers increase revenue by combining order history and behavioral data to create more personalized interactions for every buyer.

Built uniquely for eCommerce, Kevy retailers take advantage of Kevy's proprietary algorithm to engage with shoppers through messages catered to their unique interests and behaviors – all in real-time and at massive scales. B2B retailers who own eCommerce/online stores that know and utilize AI automation and behavior data analysis can use Kevy for personalized marketing to build campaigns, tailor emails. pop-ups and email lists.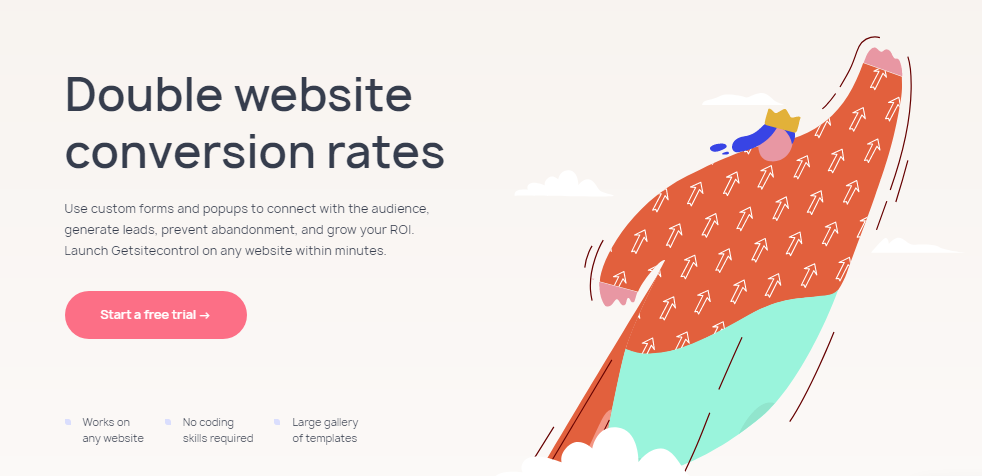 Getsitecontrol is a no-code tool that helps website owners create stylish online forms and popups within a couple of clicks. If you're on WordPress, you can install their plugin, but if you're using any other platform, the installation is quite effortless too: you just need to copy and paste a time code snippet to the code of your website design . However, you might want to conduct retesting to ensure there are no issues on the live website.
Once you go through the initial setup, you'll be able to add email subscription, contact, and survey forms from the gallery of pre-designed widgets or create them from scratch using a wizard-based dashboard. There are several positions where you can place the widgets. For instance, you can create a modal popup, a slide-in, a sticky bar, a panel, fullscreen popup or a floating button.
The best part about Getsitecontrol is that it allows you to adjust widget appearance on mobile and target visitors based on their on-page behavior and various characteristics such as device, referral source, location, and more.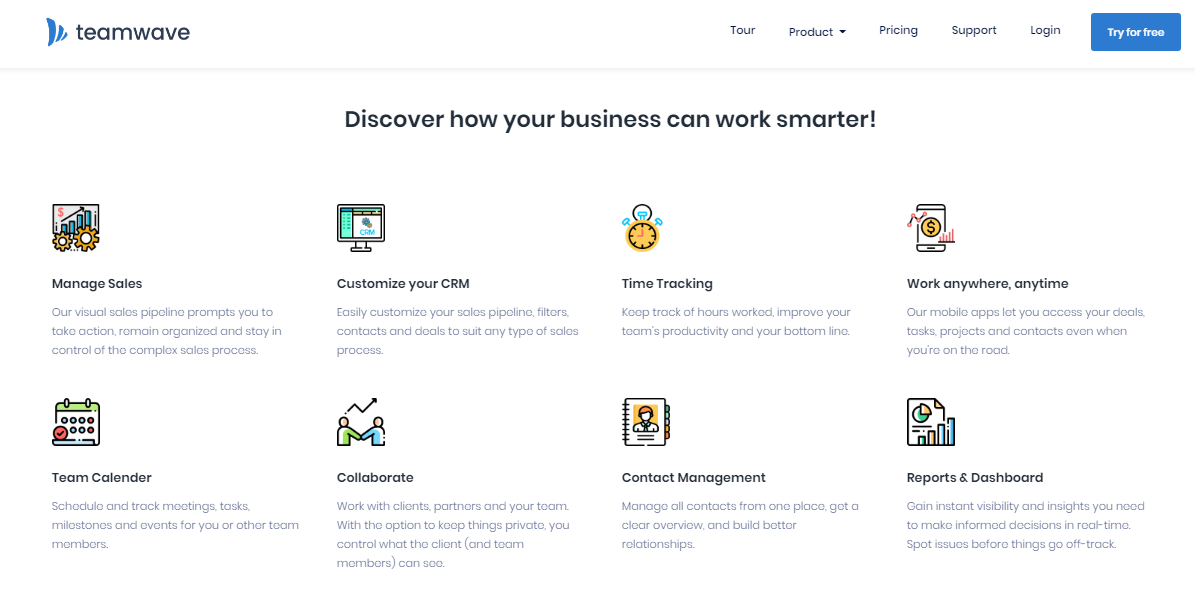 Teamwave is an integrated Software to Run Your Entire Business - CRM, Projects, HR & More. It's a better way to manage your sales, projects, team, clients & marketing - on a single platform. You can see this as a powerful, affordable & easy to use software for your business.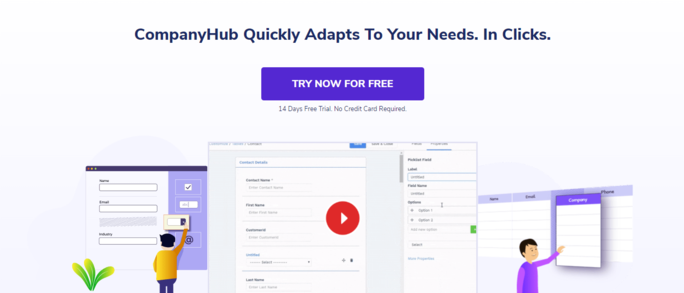 CompanyHub is a B2B CRM (customer relationship management) software which is designed to help businesses streamline their sales process. With a system like this, you can connect with business partners easily, safely store data centrally and one of the most valued advantages of using a B2B CRM is Centralized Communications, the record of conversations between customers, sales reps, and other staff can be accessed easily.
CompanyHub is fully customizable and can track sales activities, employee performances, create invoices, identify lead sources, create real-time reports and do a lot of other necessary things. With Zapier integration, CompanyHub works with over 400 most popular B2B services. It helps you put your sales process on autopilot. It has a free trial option and starts at just $15/user per month.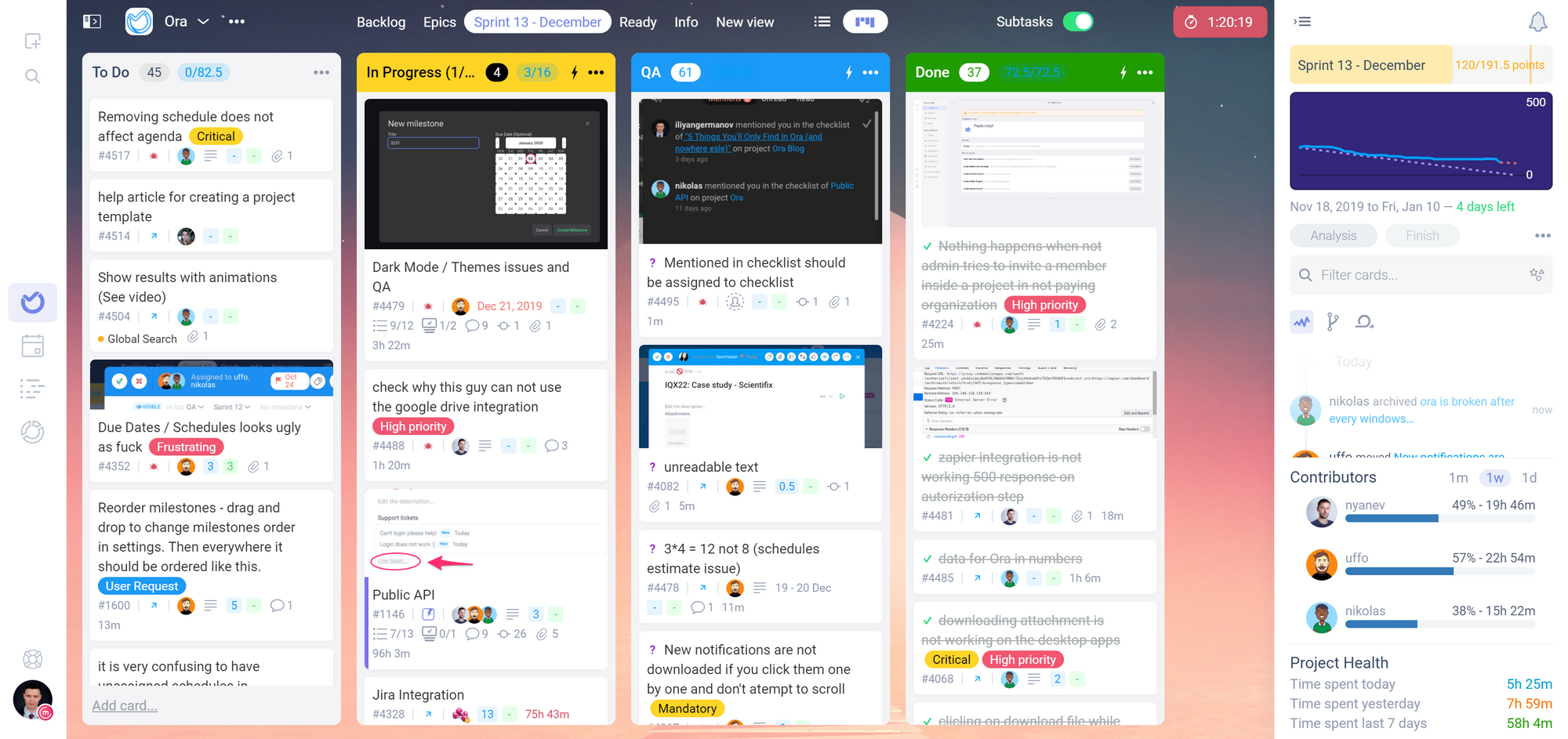 Ora is an intuitive project management solution for agile development, marketing, and product teams. It implements both Scrum and Kanban. Ora also has powerful list automations, cool integrations (Git, Slack, Zapier, …) while at the same time maintains a seamless, intuitive experience.
Ora has everything you need to run Scrum (Sprints, Scrum Planning, Backlog, Epics, Story Points, Business Value, Burndown Charts, Team's Velocity) and optimized UX for developers (by developers) so you can be agile without being a certified PMP or a Scrum Master. That is, you won't need a qualification in agile project management with this tool.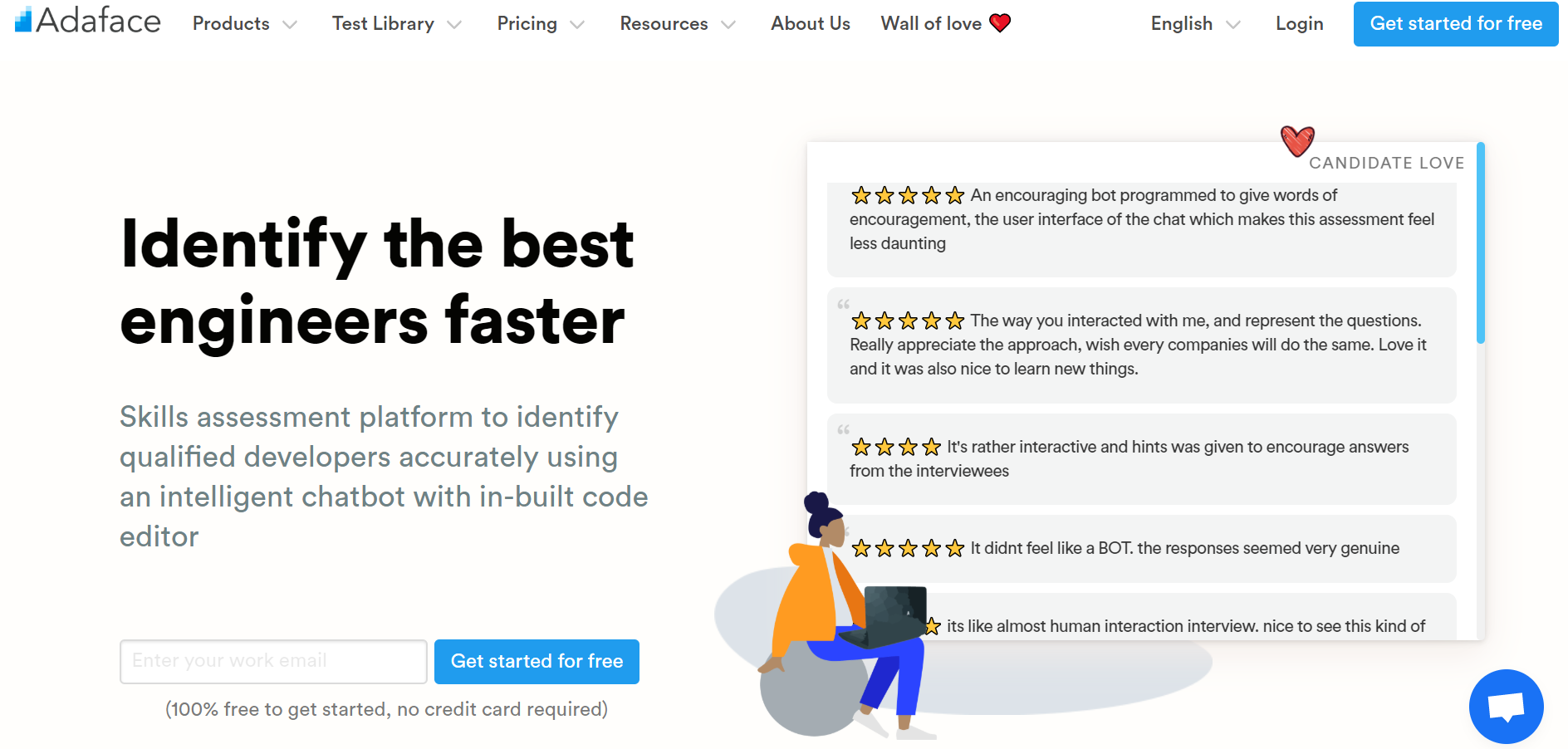 With workplace routines seeing a total revamp with remote practices, it is best to say that hiring processes will be redesigned to inculcate remote interviewing and screening of candidates. Adaface's revolutionary AI bot, Ada, helps organizations automate their first-round technical interviews in the form of conversational assessments in a candidate-friendly environment. This allows candidates to take the hiring assessments from anywhere in the world at any time. With the provision of using custom assessments and proctoring features, recruiters can assess candidates for on-the-job tasks and can be assured that the applicant's final scores are reflective of their ability to do the job.
With more than 700+ assessments on more than 30+ programming languages, organizations can use Adaface to screen candidates for Software Engineering roles, Business roles, Managerial positions, and many more.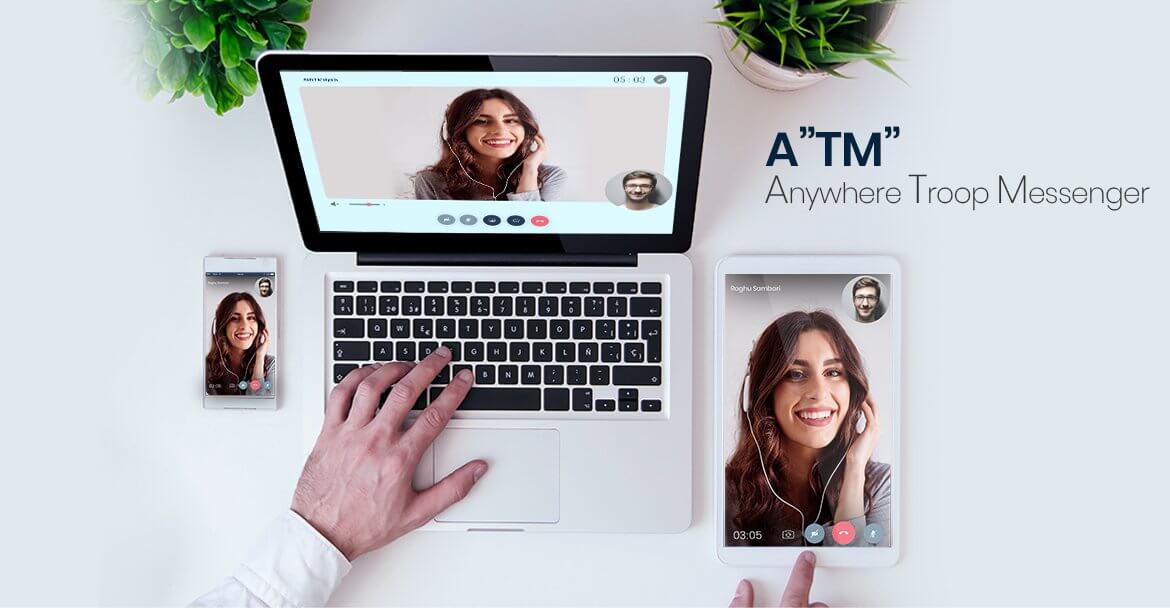 Troop Messenger is a team chat application that keeps both the communication and collaboration within the teams at the same pace either they work inside the office or outside i.e. work from home. Productivity is no more an issue in case of this office chat application that offers exceptional features for remote teams collaboration.
Using Troop Messenger, you can send or receive text, files, images, media, and other important data seamlessly. Without hassles, this tool lets you assign the work to the remote teams, track the progress, monitor and manage all your teams wherever you are.
Besides, this remote working tool is accessible over the web and mobile apps (both Android and iOS) that eases any task in a fly. Also, this tool uses a high-end security pin and fingerprint access to ensure privacy and data confidentiality.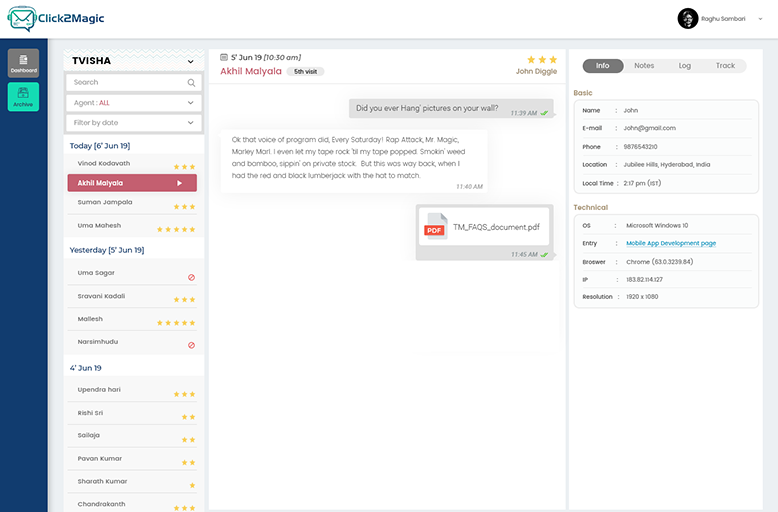 A satisfied customer is a great asset to a business. Make chatbots a representative who communicates with visitors and customers of your company. Let click2magic, a customer live chat support application communicate with your customers and streamline your business process. Save your time and money with this smarter chatbot that answers clients' queries round-the-clock and help your business with its AI-powered analytics. Integrate this live chat application to CRM and break your sales funnel.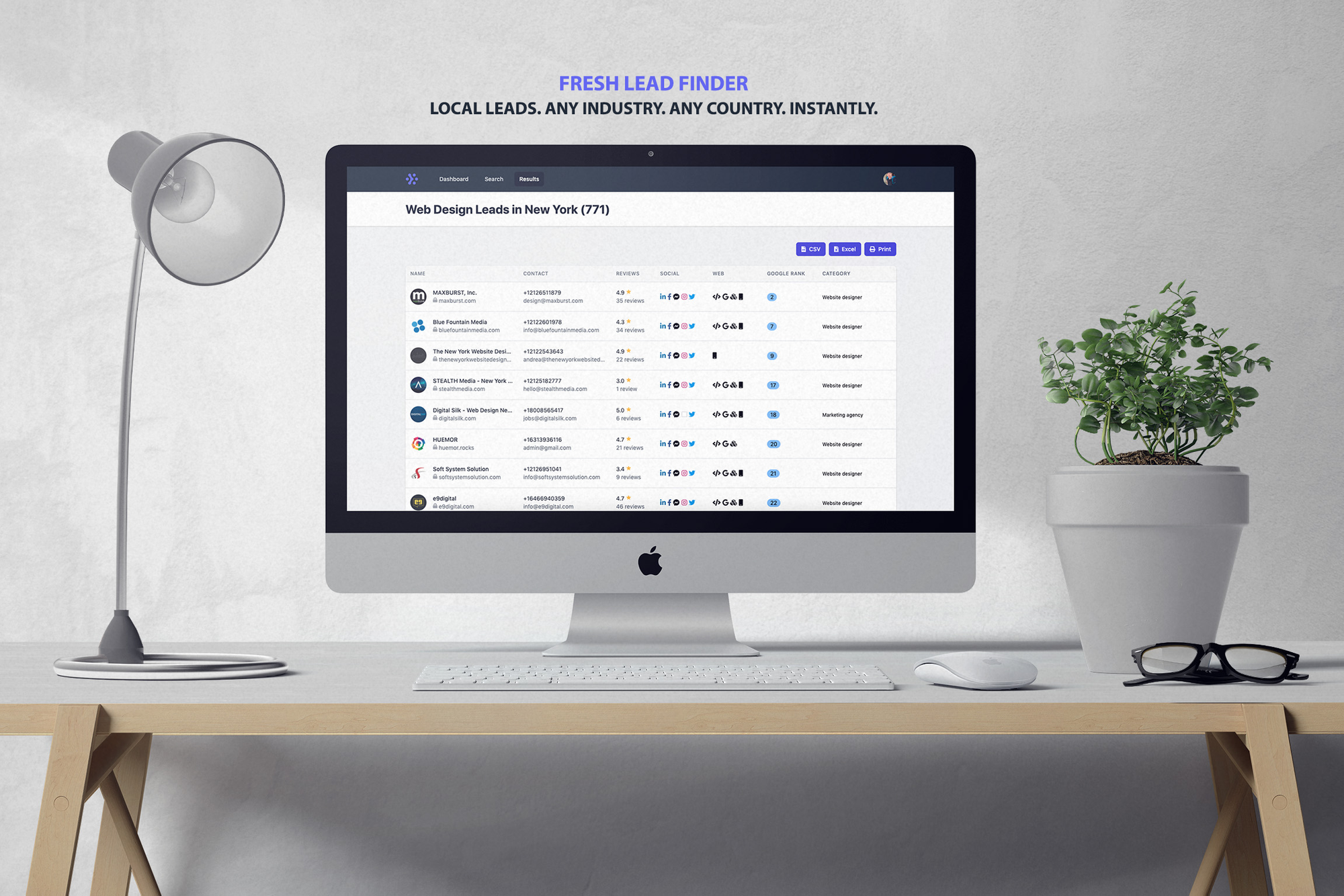 Outbound marketing is hard, but doing it without the right data is even more difficult. That's where a tool like Fresh Lead Finder can help. It will find you lists of local businesses in any industry, anywhere in the world, along with all of their contact data including emails, phone numbers, website and social channels, web tech, and more. Everything you need for cold email or cold calling, and closing new sales with insight that matters to both you and the businesses you are contacting.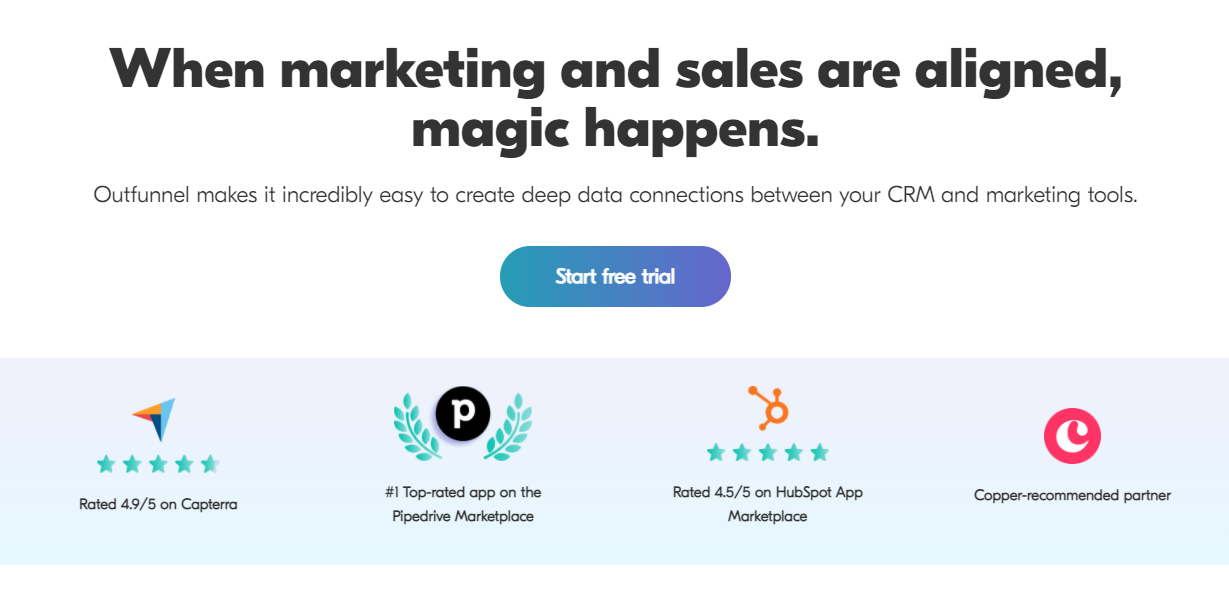 Outfunnel makes it incredibly easy to create deep data connections between all your marketing tools and CRM (Copper, Pipedrive and HubSpot). It's extremely useful if you'd like your sales and marketing people to work together and grow revenue.
Outfunnel syncs your sales and marketing contact lists 24/7 to save you time—set up your campaigns once and they will run automatically based on data changes in the CRM. All marketing engagement (opens, clicks, unsubscribes, etc.) data gets recorded in your CRM, so sales has full context and can sell smarter. You can also surface sales-ready leads with the Web tracking and Lead scoring functionalities. Finally, Outfunnel's lightweight email campaigns tool is great for getting started with marketing automation in sync with your CRM.

Your employees have suddenly been forced to work from home and don't feel comfortable with paper changing hands anymore. This aversion to touching communal surfaces (including stationery items) is new, but here to stay for the foreseeable future. With employees confined to their homes, the ability to electronically sign documents is important for not just business continuity but also productivity.
SignEasy is used by companies to send important contracts such as NDAs, sales contracts, offer letters for touchless signing and quick turnaround. eSignatures are as legally binding as using pen and paper. You can also automatically send reminders to those who have not signed the online forms  and stay informed anytime in the workflow with emails notifications.  The old method of paperwork processing using printers, scanners, fax is tedious, error-prone and time-consuming and now also unsafe. Across its customer base, SignEasy has helped save four million hours by avoiding printers and scanners.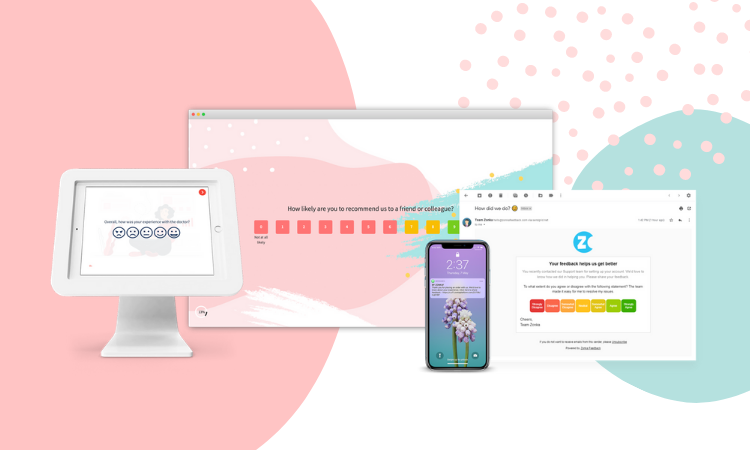 Zonka Feedback is a customer satisfaction software and survey app that enables its users to create and send surveys to customers and employees and manage survey responses.
It helps the companies to create fully customized and multilingual surveys, white-label them to add their own branding, and send them to their customers through multiple channels like SMS, email, website, QR Codes, iPhone, iPad, Android tablets, kiosks, and smartphones.
With its ready-to-use templates, it makes the creation of surveys of different types including metric surveys like NPS, CSAT, and CES, easy for their clients, and also gives them options to start a new survey from scratch. Moreover, it provides the option to get real-time alerts about all survey responses and negative feedback, which further helps the users to take required actions on the feedback and close the customer feedback loop effectively.
It's advanced dashboard and reporting tool help the users to get various types of reports like comparative reports, trends reports, and more! The app works offline too.
LeadGen App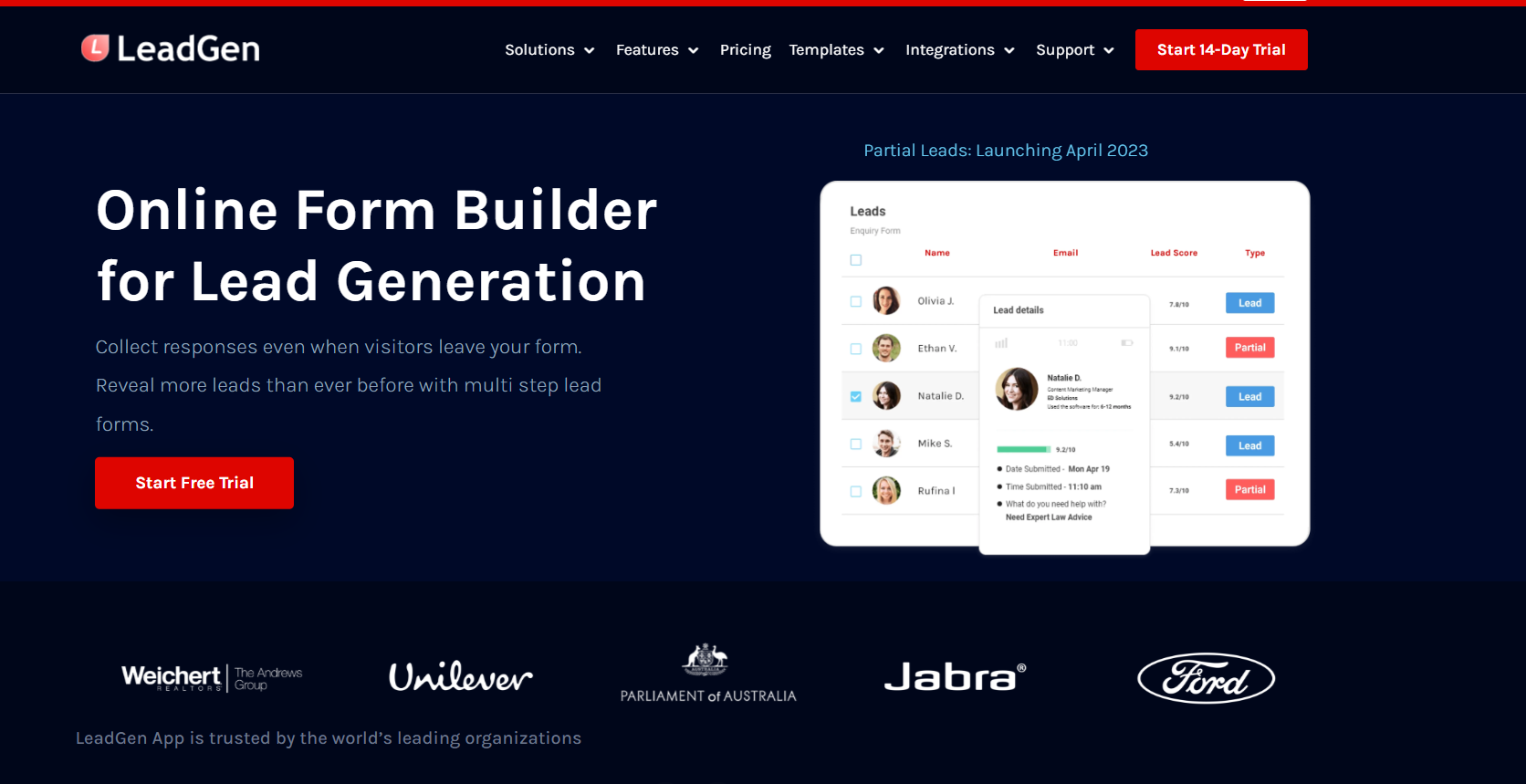 For many firms today, field data is crucial. If your company falls under this category, you will need LeadGen to gather and evaluate data. LeadGen is an online form-builder tool that is used to generate leads. You can easily create a powerful multi-step form to capture up to five times more leads and verify and manage your contacts in one place.
With the LeadGen app, you can create basic to advanced multi-step forms in just five minutes! Leadgen form builder is a great service for marketers, agencies, and those who provide lead generation services.
The useful features of LeadGen are easy customization of multi-step forms without any basic programming knowledge, simple and user-friendly interface, an Intuitive form-builder with amazing features like different question types, a calculator feature, etc
LeadGen App helps small businesses generate more leads by providing the most flexible and conversion-focused form builder. It aims to help businesses get more customers and clients with engaging, flexible, and user-friendly forms. They are committed to giving our users the tools to grow their revenue by making web pages convert up to 5 times more.
Useful Features of LeadGen
Easy customization of multi-step forms without any basic programming knowledge.
More than hundreds of templates to cover all the basic requirements.
Simple and user-friendly interface.
Intuitive form-builder with amazing features like different question types, conditional logic, etc
Pricing Plans:
1 .They offer a free trial of 14 days
2 .Their most popular plan Pro is $39 per month
3. The Scale plan is $79 per month
4. The Enterprise plan is $200 per month
Wrapping up
A good B2B business tool can help make your processes easier and at the same time give you very high return of investment. Therefore, you must choose wisely before investing in any of them. Explore ab2b lot of options! You can also consider exploring the best B2B marketplaces before finalising your tech stack. Cheers!