How to make sales videos that stand out? Let's find out!
Sales is a tedious process.

You have to constantly appease your lead, impress them, and lure them with various offers; in some cases, take them out for dinner.
Only the sales team knows what a whirlwind of stuff it goes through to close a deal.

Well, the pandemic has certainly stopped many of us from organizing dinners, but that doesn't mean you can't treat your leads.
What if you can't meet your leads in person? You can still send across a recorded clip of yourself saying hello or maybe more?

Sales videos are a great hack to close deals with your prospects and humanize the sales process, virtually.
Funny sales videos have captured the attention of humans since the onset of commercials. Remember "Got Milk?"
If you are running an incredibly dry and boring sales routine amidst the pandemic, let me ask you, "Got Sales Videos?".
This blog post is all about making your sales videos interesting and appealing.

We shall explore 21 different ways to make your sales videos attention-grabbing and engaging.
Let's get started.
Best Sales Videos
Best sales videos aren't the ones that need Google Ads to get them to your screen. Best sales videos are the ones that have escaped no one's attention.

Including a video in email has seen a 300% rise in clickthrough rates. The videos that are used in these emails, must qualify as best sales videos, eh? They do.

When you are closing a deal or pushing your prospects into the sales funnel, how would you describe it as good sales?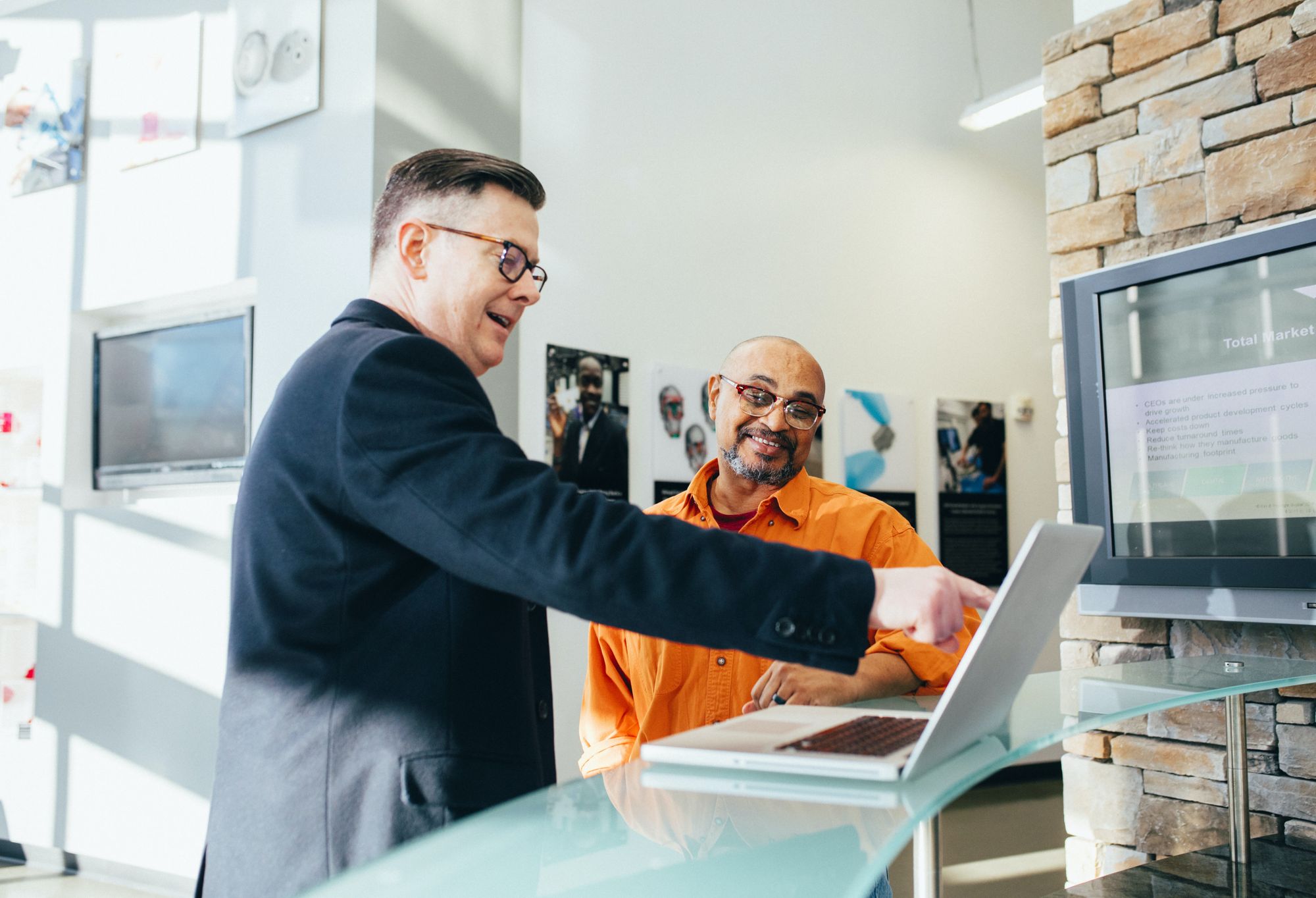 If you are contacting leads and closing within 5 minutes, that's good sales.

Any sales video that describes your vision, and brand without actually spelling it out, is in fact your best sales video. And err, it should help you close the deal.

57% of buyer decisions are made before they even get in touch with a salesperson.
This is why you need the best of the best sales videos to aid your prospects, whether it is using a personal video made just for that client or a testimonial video on your landing page.
Let's have a look at 21 ways to make your sales video stand out.
21+ Tips to Make Better Sales Videos
Add Call-to-Actions to Your Videos
You are making sales videos for one and one purpose only, to boost your sales.
Make sure that you don't leave your viewers clueless and let them know what the next steps are.

Add CTAs to your videos so your viewers know what to do next.

HOW: Quickly add the StoryXpress Screen Recorder Chrome Extension to your browser.
Record an engaging video, and add CTA banners and buttons using the easy-to-use tool. Learn how to do it here.
Add Some Humor
Sales videos are meant to sell, but we can't deny the fact that they must be engaging and a bit funny, at times.
Even if you are selling printed circuit boards, don't make dead serious videos. Electricians like to laugh.

HOW: Add some emotion and humor to your videos, channel your inner Robin Williams and try to make videos that a larger audience will appreciate for a laugh, if not your product. Using industry jokes, and puns will never fail you.
Boost Views With Video Analytics
Accessing the metrics on your sales videos can be a huge help.

Track and analyze your performance on each video, and make use of these crucial metrics to make better sales videos.

StoryXpress offers you deep insight into each of your sales videos. With StoryXpress heatmaps, you can view the user's overall response to your video.

Using StoryXpress you can actually see at what time during the video did a user bounce off.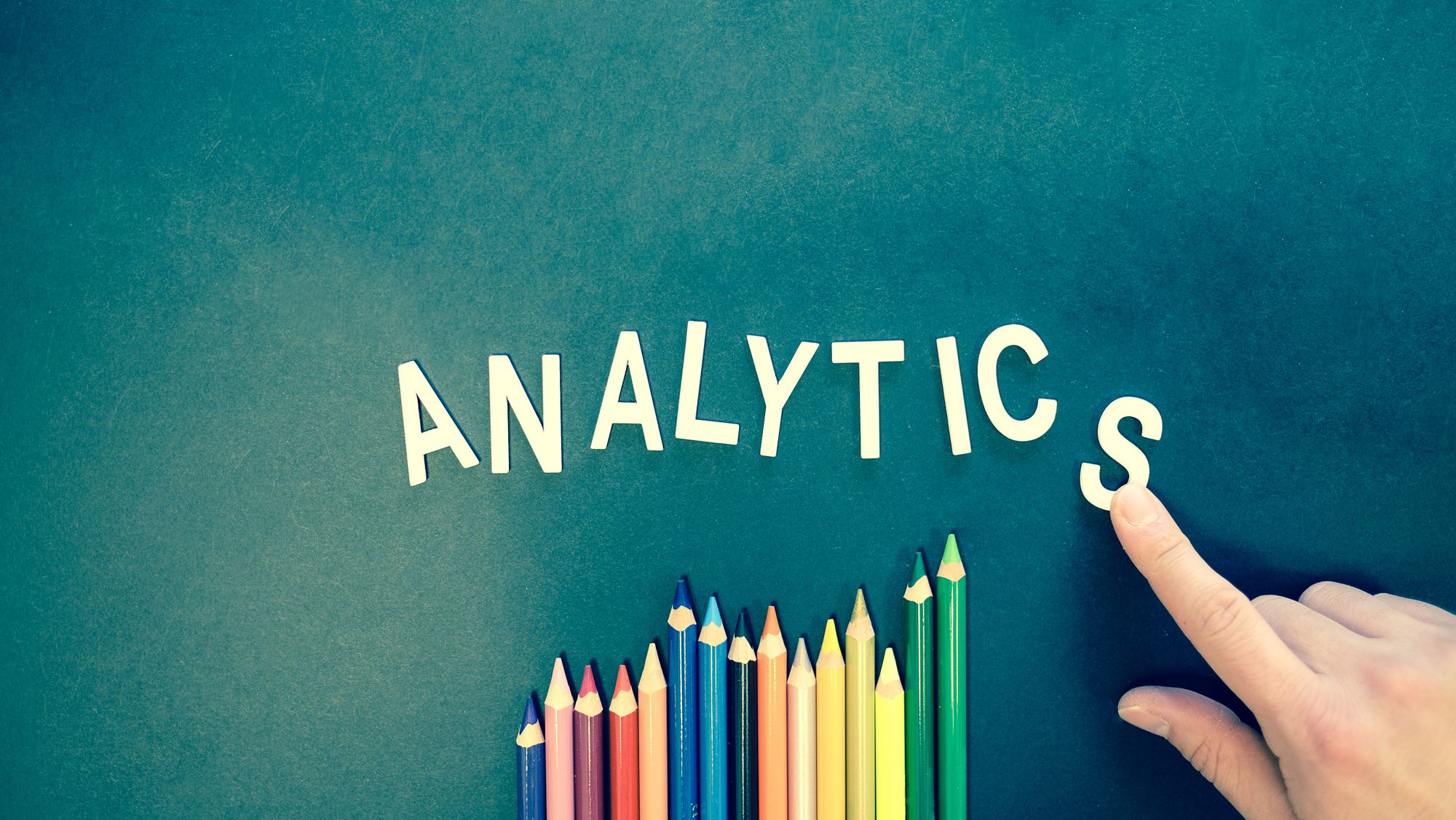 With these powerful video analytics, you can actually place your CTA banners within the time frame where you receive the most views for a sales video.

Subsequently, user impressions will tell you the percentage of viewership for every view, using which you can accurately decide what part of your sales video is acting as a repulsive cue for the viewer to bounce off.
This will help you make better sales videos for your audience.

HOW: The  StoryXpress Screen Recorder offers user-level engagement data for each video right on your dashboard.
You can actually use the StoryXpress Screen Recorder to understand viewer behavior using video heatmaps, segment them according to their buyer warmth, and send customized emails accordingly.
Learn more about it here.
Consistently Brand Your Sales Videos
A pro tip to make great sales videos is to brand them consistently.
Branded experience helps you get established as a credible and authentic brand.
All your marketing as well as sales assets should be in alignment with your brand vision.
You can use StoryXpress to make sure that every sales video you make offers a branded experience.
HOW: Use StoryXpress to customize the video page style. You can use your logo, favicon and brand colors and make the videos have a premium look.
Best Sales Videos are HD
No matter how you choose to record your sales video, without making it aesthetically pleasing, you are not going to get views.

Low-quality videos instantly say mediocrity. You don't want your brand to be associated with mediocrity when you are trying to make a sale.

Maintain a level of quality on all levels, video quality, audio, and editing.

HOW: Use a tool such as StoryXpress screen recorder that lets you record HD videos using your webcam.  
Make Use of Stock Footage for Aesthetics
There is an array of amazing artists out there who are willing to share their beautiful drone shots with you. And they make it available to you at a fraction of what it costs them.

Include stock footage in between edits, to make the video seem a little warmer. Stock videos are only a few seconds long, and they serve the purpose of beautiful visualization.

HOW: Many websites like pexels.com, pixabay.com, videvo.net, storyblocks.com offer royalty-free free stock footage, take advantage of that!

Here's how Salesforce recorded an HD testimonial with stock footage:
Use Narration for Motivational Sales Videos
What better way to pump up your audiences with a good old narration? Remember Rocky?
The scene of a loan shark collector Rocky Balboa running on through the streets of Manhattan, becoming the greatest boxer of all time? Well, that makes a great sales video.

HOW: Use magnificent landscape stock footage, editing it in a way that showcases struggle. Speak of abstract ideas, motivational quotes, use text, and edit to your advantage.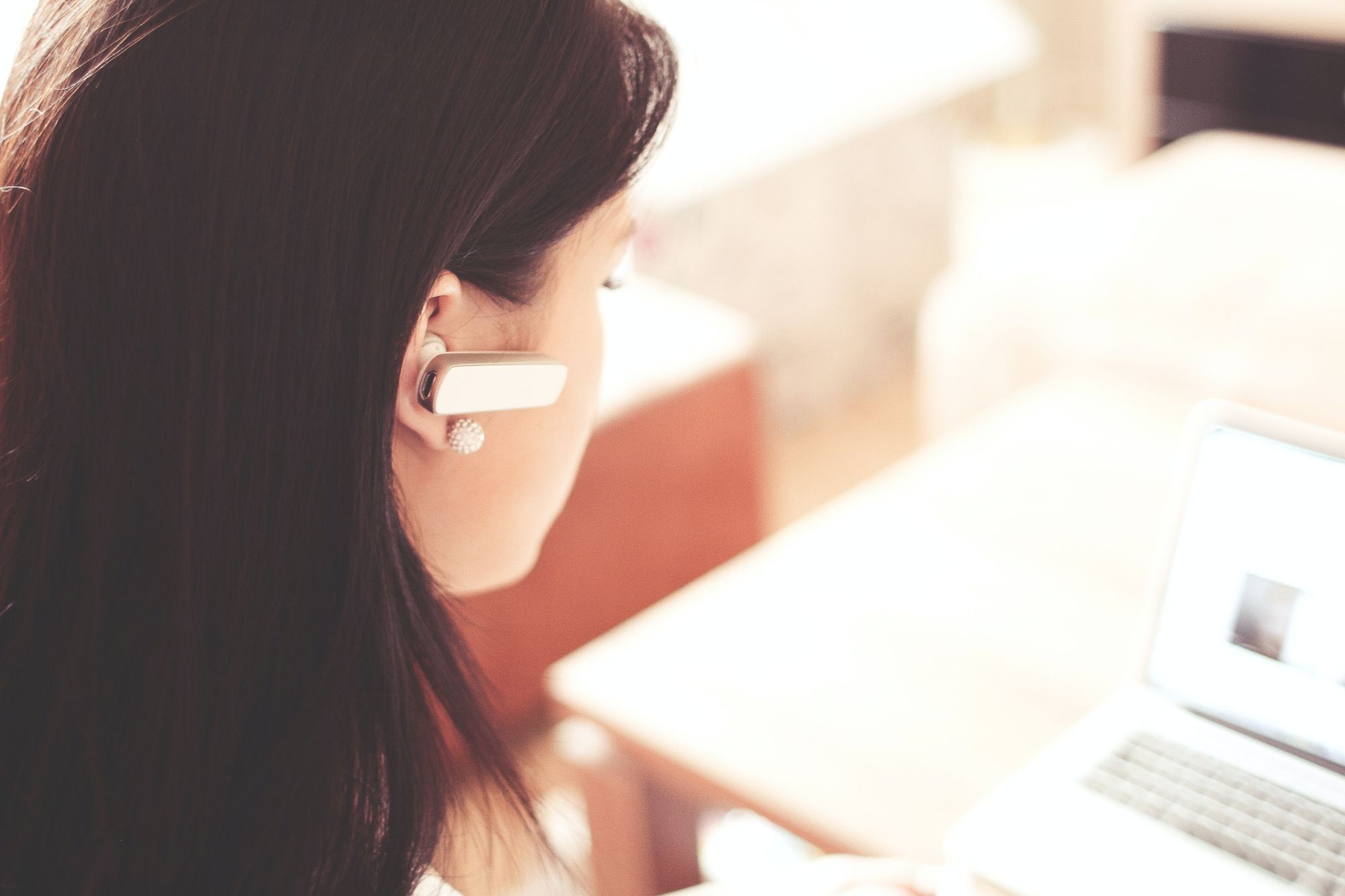 Kinetic Typography
Kinetic typography is a video that just has simple text, edited in a dramatic way to make an impression.

It is a super cheap way to add magic to your video.

HOW: Add kinetic typography using any video editor in between usual videos to embolden certain statements. Or simply make the entire video all text, using kinetic typography.
Who better than Nike to showcase a narrated motivational sales video with kinetic typography. Have a look!
Add Webcam Bubble to Screen Share Sales Videos
If you are recording sales videos using your webcam or screen, no judging here, we actually are all for it, you need the StoryXpress Screen Recorder Chrome Extension.

This simple extension will allow you to simultaneously record your webcam, and screen to make the perfect sales video duo.
Showing your face in a Sales Video instantly humanizes the process. Your prospects probably know you and will feel a personal connection to your brand when they see you on their screen.

HOW: After you install the extension, simply hit the record button and select the webcam+screen option.
Choose an Appropriate Tone, Look and Feel
The kind of business you are in will define your tone for a sales video. It is really important to decide the look and feel of a sales video before you begin recording.

For example, if you are a SaaS provider, you might want to go for an edgy techno vibe. That's what you represent, and what your target audience digs.

HOW: Use the feedback you receive on your existing sales videos to set a more wholesome tone. Choose spaces, shots, music according to what suits your industry.
Always Color Correct Your Videos
This is essentially for your editor, but it is highly important. Color correcting is simply adjusting the blue light captured by the camera during recording.

Color correcting gives a more natural look to 4K videos. And make them more realistic, and less staged.

HOW: Add warmth to your footage. Color grade your videos to make them look more grey.
Send Customized Sales Video Emails
With extensions like the StoryXpress Screen Recorder, it has become exceedingly easy to record personalized videos.
Making use of this opportunity, you can actually close tough deals by creating customized sales videos for your clients.

HOW: Name your client in the video, and address specific requirements the client had.
Showcase your product through the sales video, emphasizing the features that a particular client is seeking. Put forth your quote at the end of the sales video. Send it via email.

Here's how we make personalized videos at StoryXpress.
Use Different Types of Sales Videos at Different Stages of Your Funnel
At every stage of your sales funnel, there is a way to approach the prospect appropriately.
From the mixed bag of different types of sales videos, you have to pick and choose which works best in your sales funnel strategy.  

Ah, good ole' fashioned tutorial videos actually work well for multiple stages of the sales funnel.
They work well as great awareness-building content as well as decision phase content when your brand's credibility is under inspection. And they also work well post-purchase.

For most businesses, explainer videos will work well for the nurturing phase.
These videos are feature based content about your own product, and they really help the prospect familiarize with the operation of your product. And see how it compares.

Similarly, testimonial videos are great for the decision phase. They give that little extra nudge that the prospect is desperately looking for.
Prospects are invariably looking for reviews. Testimonials also work well for landing pages, however.
Allow Subject Matter Experts to Address Your Audience
Your sales video reservoir is meaningless without respected subject matter experts offering their two cents through your medium.

Subject matter experts, people who are a part of the industry and know it inside out, offer many credible tips that attract a wide range of audiences.

HOW: Once you have a list of topics for your tutorial/educational sales videos, reach out to topic experts.
LinkedIn is a great way to make the first contact. And request them to come on your platform with humility and well, a few freebies. Most of them will be very forthcoming.
Let Your Personality Shine Through Your Sales Videos
Onscreen presence is the only reason why someone will sit through a sales video. When you are presenting a sales video, maintain a tone, a pitch and authority in your voice.

HOW: Jazz up your videos with your real-life personality, make it a point to make the audience feel included in the process. Use hand movements, and maintain an appropriate body posture.

ClickFunnels has got down the technique to make engaging tutorial sales video with subject matter experts.
Choose Channels According to Your Target Audience
There is a new trendy app on the App Store every month. That doesn't imply you start promoting your videos on TikTok. Unless, of course, your audience is actually using it.
Depending on the audience you have in mind, choose appropriate channels.

Different types of videos belong to different kinds of channels as well.
Like a testimonial video will do well on your landing page, but a demo sales video will make a good Instagram ad. But the first thing is to ensure that your audience maintains a viewership on those channels.

HOW: Use SEMrush to analyze your target audience's presence on different social media applications. Start by embedding videos on your own website using a customizable video player offered by StoryXpress Screen Recorder.
Rapid-fire Editing Works Well for Short Videos
Rapid-fire editing or fast-cut editing is a video editing technique used by influencers.

It involves making harsh cuts to get the point across in a dramatic way while keeping the video short. This helps the viewer grasp the complicated features of your product quickly.

HOW: Use this technique to recycle old footage, or make short videos. Make cuts where there is no audio, while retaining the initial frame. The next frame should have some kind of audio to add the dramatic effect.
Edit BTS Footage as Motivational Videos for Sales Teams
The idea behind making a sales video is to humanize the sales process to close more deals. In front of the prospects, your brand is made by your sales team.

It's a good idea to create behind-the-scenes footage that shows your sales team works two folds, as a motivational video for your own team, and as a company culture video for your clients. You can use this guide to make a good BTS video.

HOW: Record your team without letting them know. Use the StoryXpress Screen Recorder to record your meetings, discussions. Edit to make company culture videos, and surprise your team with a motivational touch.
Use Graphics, Drawing Board to Explain Complicated Concepts
When you are making a sales video, especially if it follows an educational format, you will be talking about a lot of industry jargon, pertaining to the features of your product.

Use drawing boards, colorful graphics to keep the audience connected to what you are saying.

HOW: Add the StoryXpress Screen Recorder extension, and add GIFs, text, graphics to your videos. Use the draw tool to convert your screen into a chalkboard.  
That brings us to the end of this post. We hope you liked these tips and think about ways to accommodate these in your sales strategy .
And, we assure you that all of these will come in handy while you create your next sales video. Good luck!