Wondering how to create onboarding videos like a pro? Let's see!
The interview process is over. The great candidate has passed with flying colors. But before you start with the celebration, it's time to prepare for the next crucial phase - employee onboarding.
Hiring an employee may be the end of one process, but it's very much the beginning of another. A smooth onboarding of your new superstar into the company is critical to give them all the necessary details from the get-go.
Research indicates that 69% of the employees are more likely to remain with the company when onboarded successfully.
So, no matter how reputable your brand is, a poor onboarding process may compel your new employee to bolt from your company in no time. However, creating an employee onboarding checklist can help you create an actionable and clear checklist for effective onboarding processes
Onboarding videos are emerging as a powerful tool in the recruitment phase. Whether you're educating new employees about your company's culture, outlining your core values, or updating them about the great features your product has, video is always a smart investment.
Creating slick and compelling videos shows you care - and that's important. And best of all, they can be re-watched time and again, so employees can refer to them in future as needed.
Types Of Employee Onboarding Videos You Must Have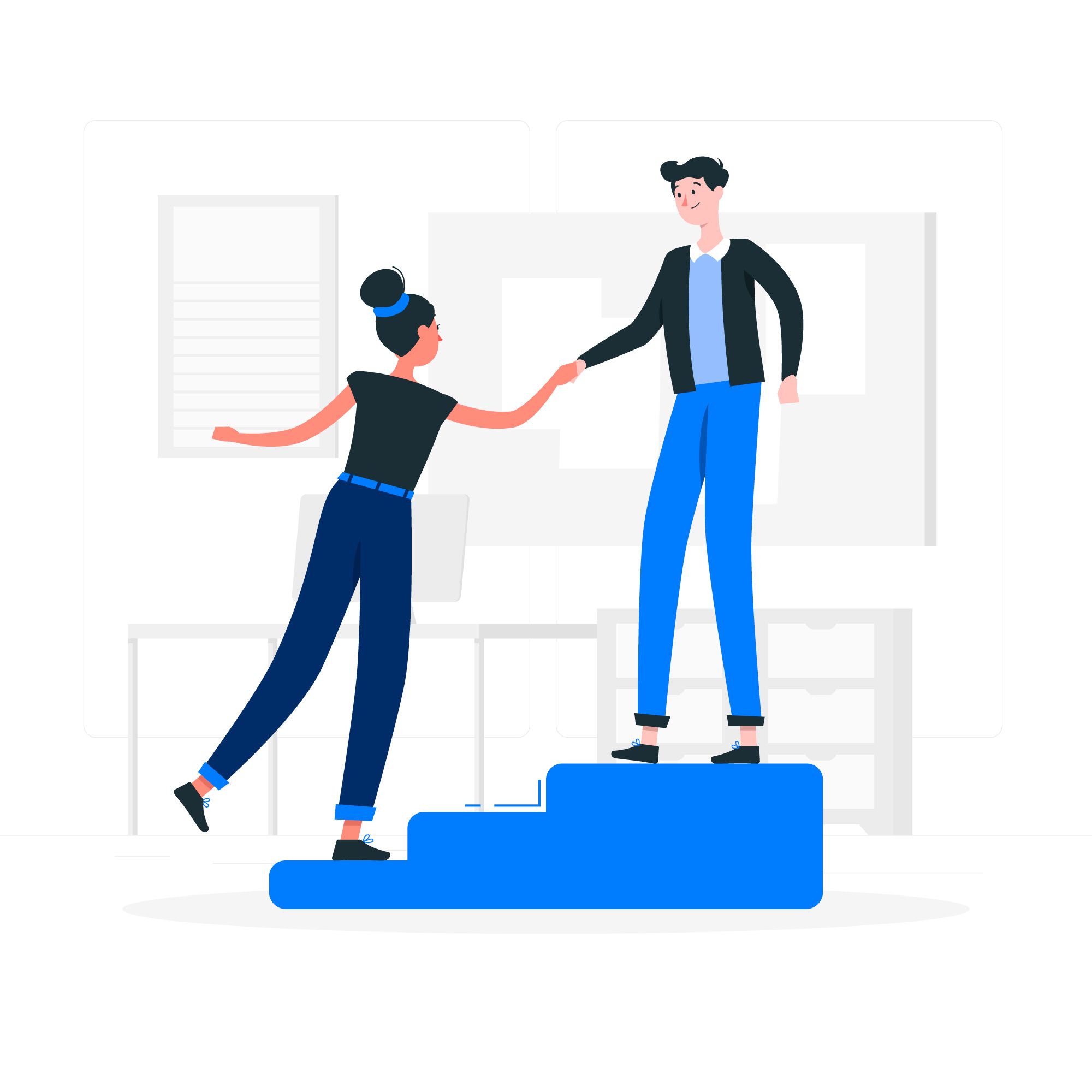 We believe that you're convinced about the incredible power of videos to help your employees get the best possible onboarding experience . But, what does an onboarding video look like?
Here are seven different types of new hire videos you can choose from for mind-blowing results.
Welcome-to-the-Company Video
Already want to make your new employees feel like a part of your team, even before they start the work? A welcome video is the way to go.
First few days in a new job can be pretty scary, especially when the employee doesn't know anyone and how things work. A 'welcome-to-the-company' video is a heartfelt gesture that appreciates the presence of a new hire and expresses the excitement of having them in the company.
The welcome video message could come from the company's CEO, the new employee's hiring manager, or even from key staff members the new hire will be working with.
No matter who delivers the message, the goal is to alleviate the fear and make them feel they're part of something big.
Besides, this video is a great way to demonstrate the company's history, values, culture, mission, and stories. And not just that - it answers the biggest question an employee may have while onboarding: What am I supposed to do here?
Here's an example:
Company Policy Video
It's impossible to overstate the importance of giving an overview of the company's policies to the new starters.
After all, it's something that sets clear expectations for your employees while also stating your legal obligations, the standard of work, and employees' rights.
Usually, HR managers do this via face-to-face presentations or by simply giving them the documentation regarding necessary procedures. But, on asking the employees whether they've read the policies, the answer is mostly 'NO'.
The reason?
Simple. Reading such lengthy and complicated policy documents can be quite overwhelming.
While some people procrastinate reading it until 'the time' that never usually comes, others prefer to go through it only when they want to challenge a situation.
This is where a 'Company Policy' Video comes into the picture. These videos include the code of ethics, workplace harassment policy, non-discrimination policy, cybersecurity policy, etc.
Presenting the policy document's critical points in the form of an engaging video can do wonders for the onboarding process.
It not only saves your time and money but also makes the new hires interested in learning about your company policies.
Here's an example:
Day-in-the-Life Video
Your new hires must've heard about the perks you offer and your company's creative environment. But do they know what it's like to work in your organization?
When it comes to educating new employees about the roles and responsibilities, nothing can beat a 'day-in-the-life' video.
Many new hires rarely get a chance to interact with people who previously did their job. This makes it difficult for them to pick up key skills and quirks of various processes, resulting in taking more time to adjust to the new role.
Day-in-the-life video is a fantastic way to walk your employees through a list of procedures and explain the insider secrets of the job in a personal way.
These videos usually feature a current employee introducing new hires to various staff members within a department and the duties they perform.
While the job may seem pretty simple, this video showcases dealing with various challenges that the new employees could never anticipate.
Adding such simple and short videos in the onboarding process helps new employees to imagine themselves in the same situation and feel more connected to the organization.
Here's an example:
Skills Training Videos
It's no secret that training new employees is one of the significant steps in the onboarding journey. No matter how skilled your recruit is, there are some skills they'll need to learn to do the job successfully.
However, training is something that nobody enjoys much, especially when it involves boring and generic information. Hence, to develop your employee's skills, you need to train them right - that, too, through videos!
Using skill training videos instead of boring lessons and manuals allows you to eliminate 'information overload'. Further, it gives new hires a chance to comprehend a large amount of information on 'how to do their job' quickly and effectively.
Remember: Employees are the face of your company and it's crucial to provide them with a complete package of what's expected from them. And there's no better way to do that than with training videos.
Here's an example:
Product or Services Video
There's nothing worse than being in a situation where your employee doesn't know what to answer when a customer inquires about your product or service.
Undeniably, having product or service knowledge is exceptionally critical for recruits, especially those dealing directly with customers.
Customers are attracted more towards knowledgeable employees that don't shy away from showing enthusiasm about the product.
When entering a store, 50% of customers look for expert advice on what to buy, and another 73% say that product knowledge is what they need from a sales associate. (Source)
However, majority of the employees only have the passing knowledge of how a product or service works, especially if it involves technical processes. This is where a product or service video can help you out!
Product or service video is an excellent teaching tool that allows new employees to get acquainted with what your product or service is all about.
Step-by-step tutorials, instructional screen recordings, etc., are some of the best options you can deploy to train your recruits on this matter.
You can use StoryXpress Screen Recorder to record top-notch screencast training videos in 720p and above.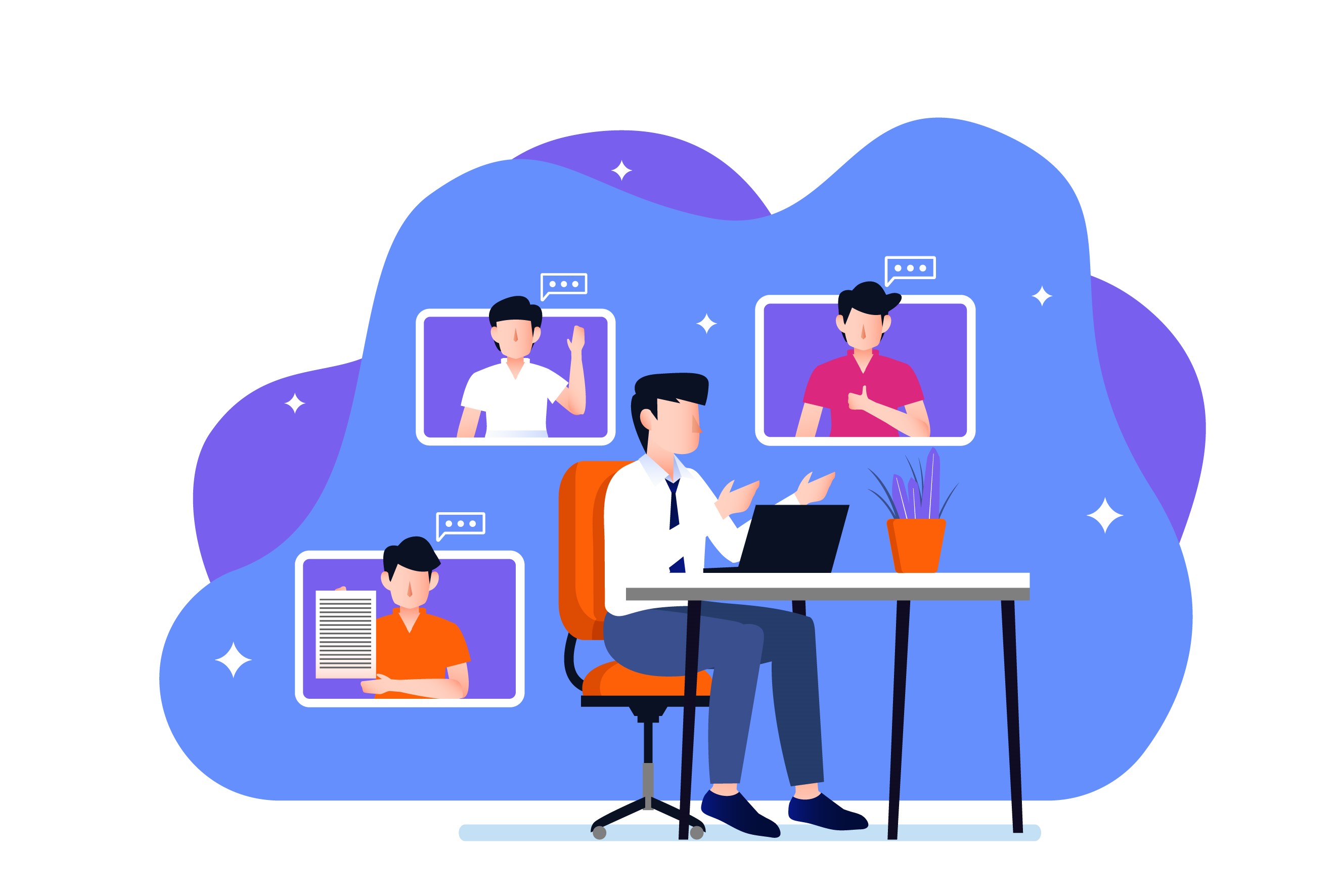 Get StoryXpress Now!
Video Platform for High Performing Teams
Get Started
It also comes with a simple drawing tool that enables you to explain complex topics on the screen as you would on a canvas with a brush in your hands.
Here's an example:
Company Culture Videos
Want to succeed in the employee onboarding process? The secret lies in how you create and communicate an honest culture for prospective candidates everywhere.
Company culture has changed the way we think about how we can conduct the business for the better.
Today's candidates care about the values behind the brand they work for. They want to know what the culture is like at your company, the perks you offer, and current employees' reviews.
But there's no way new employees will come to know about it if you don't show it. That's why giving them a peek into your company culture is more important than ever.
Company culture video is all about showcasing your brand's culture, personality, workforce, and potential customers. It provides a picture of who you are and what you stand for, in a way that makes employees excited to join your organization.
Remember: company culture isn't just about work. It's about lifestyle, growth, and connections. And creating such videos is an amazing way to show off your brand as something interesting in the new hires' eyes.
Here's an example:
FAQ Videos
Think about the last time your recruit sent you a question, and you probably replied with a message or a face-to-face chat. But, have you ever thought of recording a quick FAQ video instead?
Joining a new organization brings a long list of questions. Recruits usually bombard the more experienced employees with different, and sometimes redundant, questions all the time, making them waste time at work and lose patience.
That's why including an FAQ video in the employee onboarding process should be your best bet.
FAQ videos present the information in Question-Answer format, clearing all the doubts a new hire may have regarding the job.
Creating multiple FAQ videos on different topics instead of cramming many issues in the same video is one of the effective ways to get your message across.
So, gather all the required questions, draft answers, and hit your new employees up with FAQ videos to help them get ahead of doubts and concerns they might have.
Here's an example:
Making Employee Onboarding Videos: Best Practices
Now that you're aware of seven types of employee onboarding videos, it's time to start creating them. Here are a few tips that can help:
Put yourself in the new employee's shoes
Your employee has to be the main focus of what the video is going to talk about. So, imagine what it's like to be a new trainee.
Think about what you'd like to happen on your first day. What do you want to know about the company, its values, and its culture?
Remember: A dissatisfied new hire will leave you soon and also make you famous on the internet and that too not in a good way.
Make them interesting
The topic might be boring, but your video doesn't have to be too.
If you can find ways to make your videos a bit more engaging, your employees are more likely to enjoy viewing them and retain the information for longer.
Try to present the cut-and-dry information with a little humor and creativity.
It shows your brand's personality and makes the employees happy about their choice to work with you.
Keep your videos short
Let's be honest; would you watch a 20-minute long onboarding video that can bore you to tears in no time?
The employee onboarding process doesn't have to be a snooze fest.
For a memorable experience, make sure to keep your videos below 5-10 minutes.
If possible, stick to just one topic for each video and divide the broad topics into parts 1, 2, 3, and so on.
Be open about who you are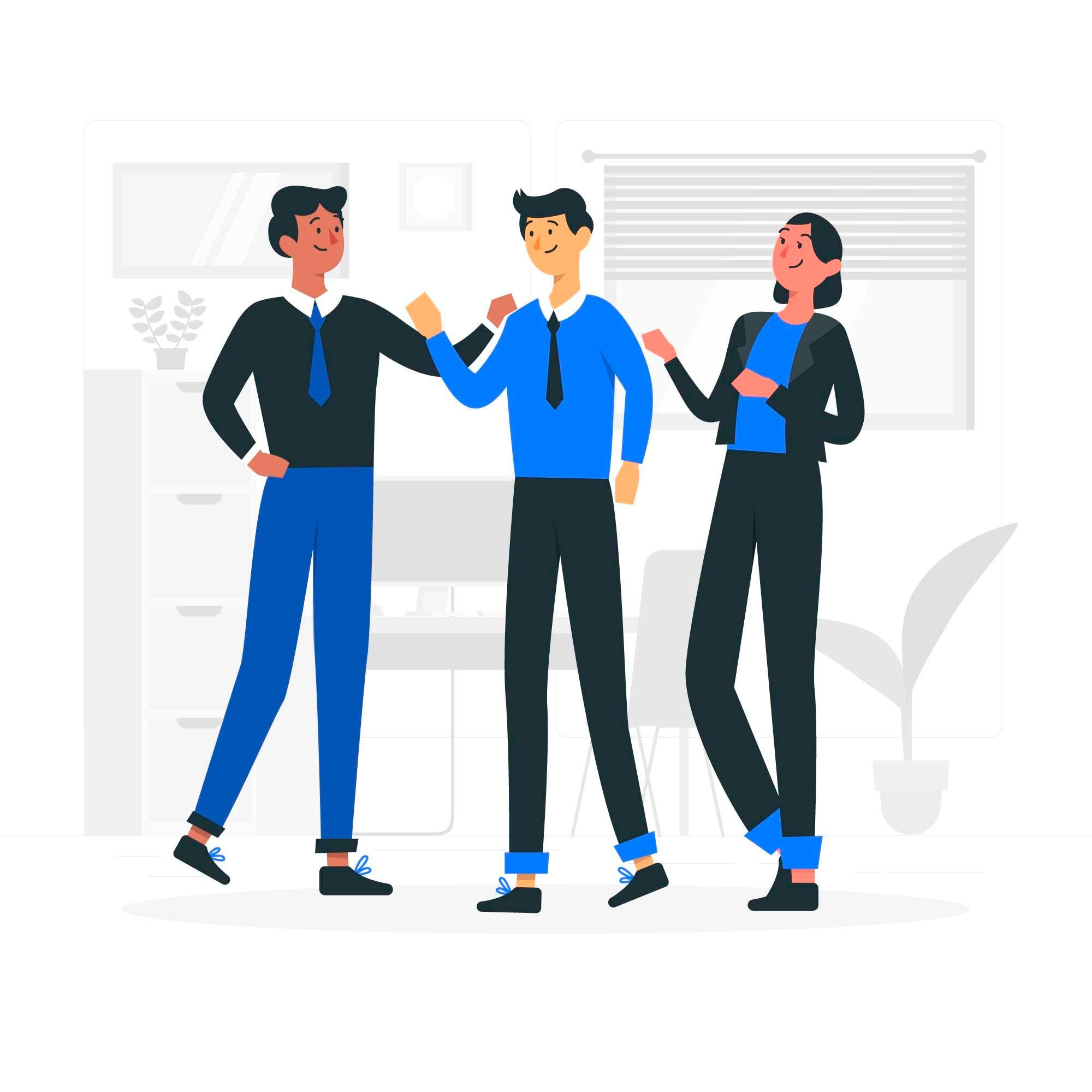 This especially applies to culture-based onboarding videos.
What do you stand for? What are your values and mission? What kind of people love working with your organization?
Be open and honest about who you are and what you do in the video. Because in the end, that's what encourages the employees to stay for long.
Inspire the new talent
The main objective of onboarding videos is to inspire your new trainees to feel great about what they do.
Highlight different opportunities they have to make an impact through your brand.
It gets them excited about being a part of your company and fosters welcoming company cultures.
Summing up!
First impressions do count! Once you hire new employees, it's in your best interest to reach out to them before they set foot in the office and make them feel like a valuable part of the team.
After all, a successful onboarding experience isn't just beneficial for the employees but the company as well.
The sooner they get those wheels turning and contribute to your company, the better the results will be.