We just updated our video platform to give you better control over Video Creation, Team Management and Transactions. The new upgraded version has all the features of our old video creator, accompanied by analytical insights and a super interactive & easy to use dashboard.

Below listed are the new features to look forward to:
1. Unified Dashboard
From members' stats to credit balance, to activity log, the new unified dashboard allows you to observe & manage everything in one place. It is the perfect place for monitoring key metrics such as 'Total Number of Videos Created', 'Added or Deleted Members', etc. When every member on the team is able to understand the workflow without any hassle, efforts become more streamlined and productive.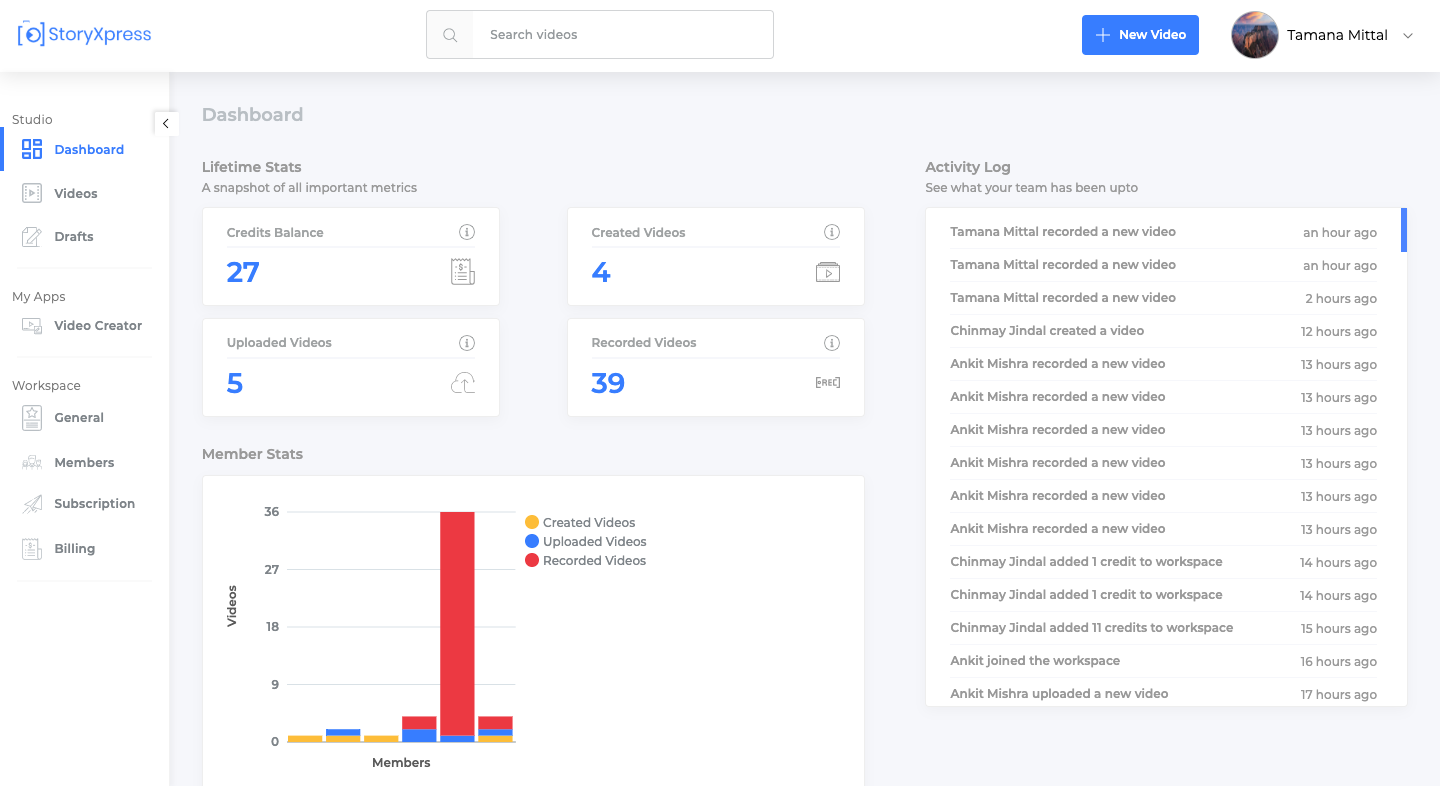 2. Advanced Search Filter
The new dashboard comes loaded with advanced filters that allow users to refine their searches by 'Date of Creation' or by the 'Template used'. With the help of it, you can also segregate videos based on their status: processing or ready to be shared.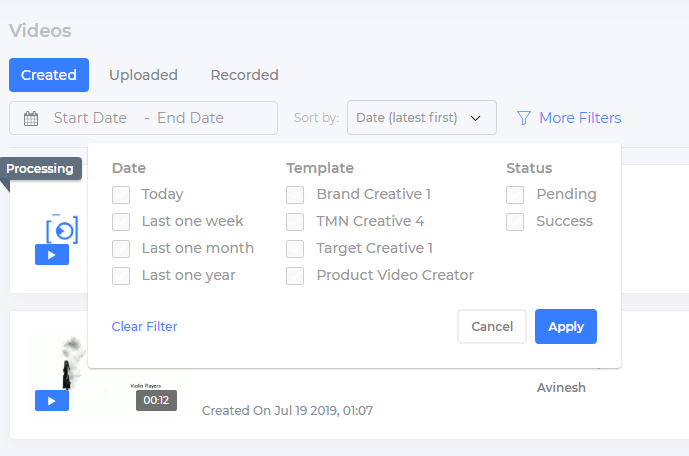 3. Easy Switching between different Workspaces
If you are an owner of multiple workspaces, you can now easily switch between them with a single-click. The new update has made working on different workspaces simpler and smoother.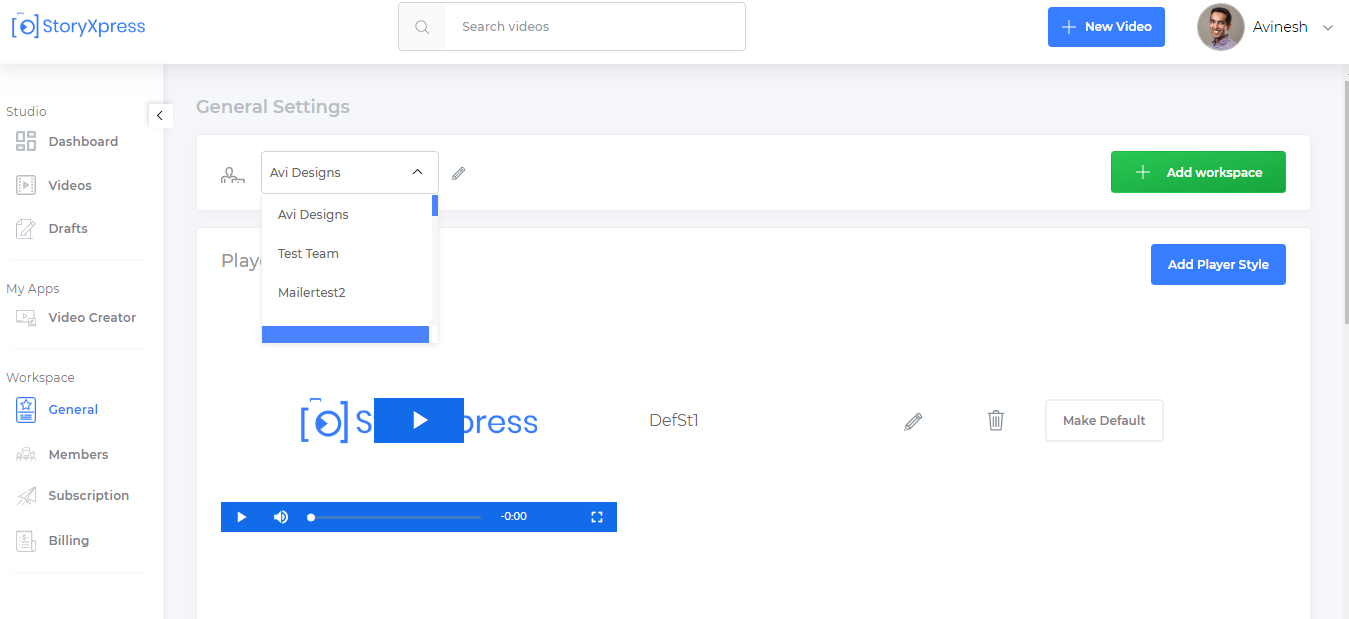 4. Manage members
The member tab enables you to add new members to the team and assign everybody their respective roles of:
a) Owner: From managing team members to changing subscriptions, to controlling payments, an owner owns the workspace completely.
b) Biller: Manages all the billing related matters on the workspace.
c) Member: Is free to create, upload and edit videos in the workspace.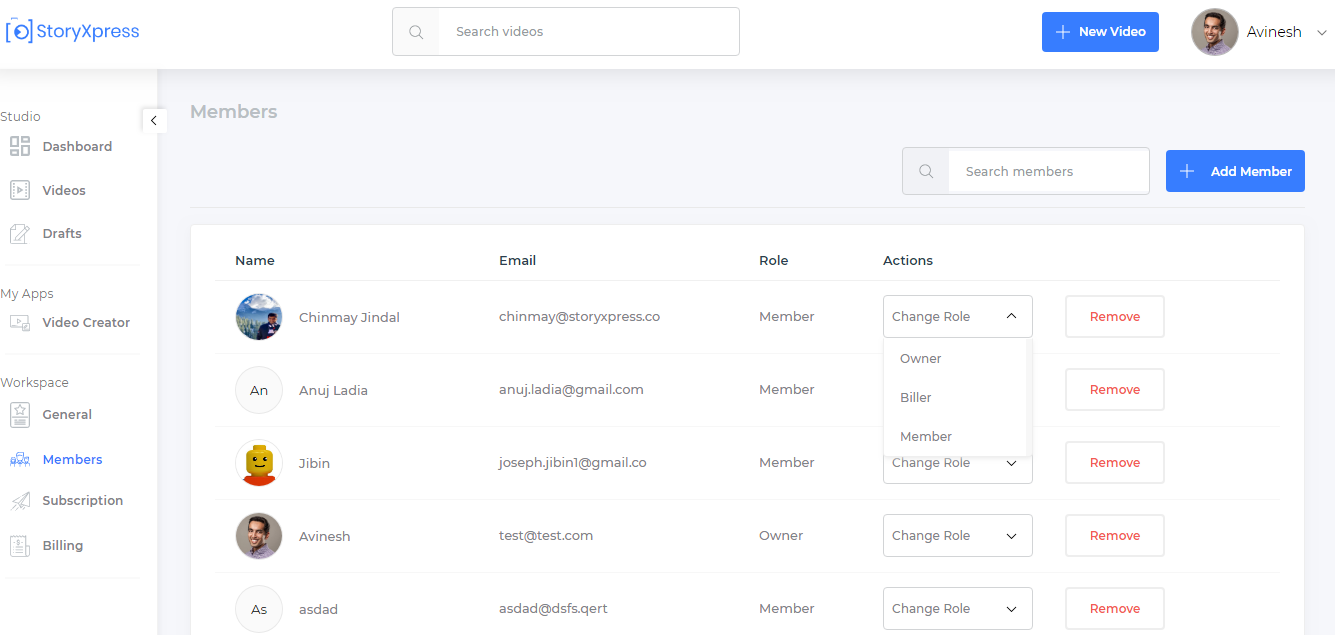 5. Subscription & Billing
Check remaining credits in the subscription tab. Add new credits by clicking the 'Add Credit' button located on the right side of your screen. The information related to the payment details, the saved cards and invoices (downloadable PDFs) are all available under this billing tab.
6. Activity Logs
Stay updated on your teammates' progress through Activity Logs, which lets you keep track of new members, change in credits, videos created and of every new & latest happening. Activity logs are updated as soon as a new action is taken in any given workspace.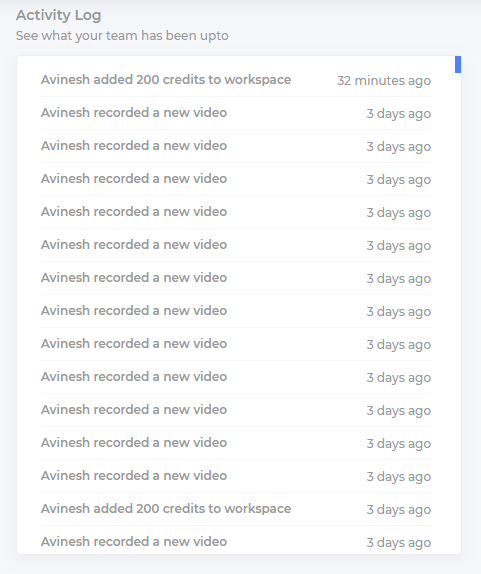 7. Member Stats
In a workspace, there are multiple members. This graph allows you to keep track of the total number of videos created and each member's progress on the project. Color variations represent different category of videos - created, uploaded and recorded videos.
8. Monthly Stats
The monthly stats give you the total number of videos created by the team every month.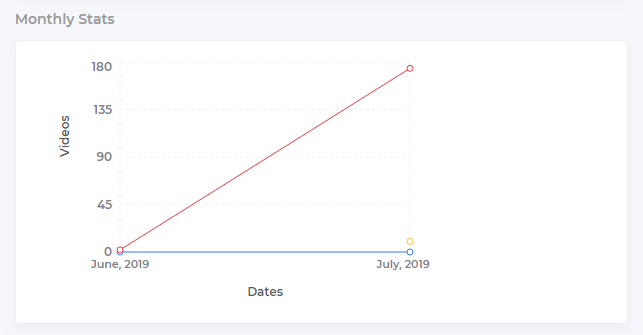 Well! That's all from the updates.
We will keep coming back with more such developments to make videos easier for you. We would love to hear your feedback on this so that we can improve further.
In case you want to connect with us to understand the new dashboard better, you can always book a demo.
Keep brewing videos!