Why is a Screen Recorder Chrome Extension important for your business?
It is an online world. People of all age groups have a mobile phone in one hand and a a laptop in other. Life is handicap without technology. But a closer look into peoples' lives will tell you that most of their online time goes into binge watching video content of different sorts. According to a Facebook executive, their platform will be all video and no text by 2021. (Quartz)
Today, videos have become extremely important for brands to market their story and stand out in the crowd. In fact, why just brands, even educators, entrepreneurs and individuals are utilizing the numerous styles of videos in unique ways to make a name for themselves.
StoryXpress Screen & Webcam recorder
The StoryXpress Recorder is a screen & webcam recorder that allows you to capture your face & desktop's screen together and share it with a simple copy paste link.
It was designed with the idea that  video-making shouldn't be difficult for anyone and shouldn't cost them a whole lot of fortune.
Our motive behind building the StoryXpress Recorder has been to empower brands & individuals with the ability to communicate freely, clearly and impactfully.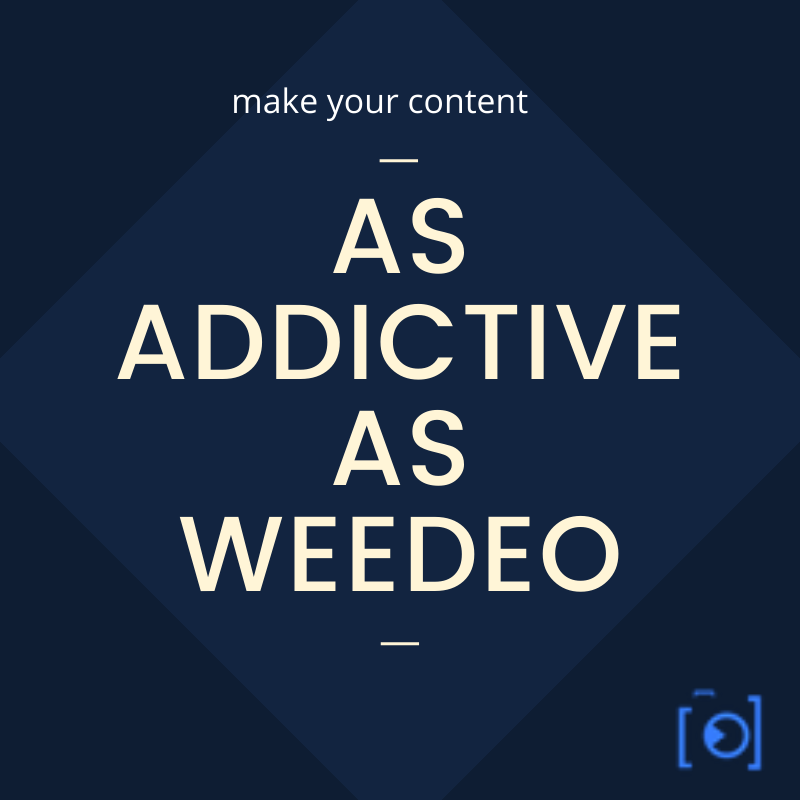 The StoryXpress Recorder isn't just cost effective but is quite easy-to-use as well. You can now record your video message in these 3 easy steps:
Record: record your face & desktop screen simply by clicking record. If, however, you aren't dressed up for the occasion, you can still make a killer presentation by running the tool on Screen Only Mode.
Edit: there are myriad of things you can do on the StoryXpress platform to make your videos more engaging.
(a) Select an inviting thumbnail of your choice to make sure your videos'               open rate stay awesome.
(b) customise your video player, give it your brand's color and add your company's logo .
(c) Add CTA buttons at appropriate places within a video to drive desired actions              from your prospects or clients or customers and conquer conversions.
 3. Share: share with a link. Embed videos in blogs, websites etc. You can share           the video in email. Or, share the video across all your social media channels. Just    filling you up with a little extra trivia, according to HubSpot, "Using the word               "video" in an email subject line boosts open rates by 19% and reduces                       unsubscribe instances by 26%.  
StoryXpress Recorder is your perfect way of providing versatile video solutions to highly targeted customers' needs.  
How different Industries are benefiting from Videos made with StoryXpress Recorder

For Sales
Reaching out to prospects is always a difficult task. You have to get their attention, make them believe your pitch and buy your message, and have to stay on the top of the conversion game. By supplementing reach-outs with videos you get a better shot on conversions. Videos boost email open rates by 19% and reduce subscriber churn rate by 26%. If you are looking to accelerate your sales, videos got to be your fuel.  
For Customer Success
Videos come handy in solving customers' queries. If you are a big company, you will automatically receive a lot of queries from customers. But what you can do to reduce the  pressure off your customer support team is, inject videos into your help center and query solving process. Videos help customers (a) understand your product and its functionalities better (b) troubleshoot problems by themselves. They are versatile, instill credibility and help forge a human-to-human connect instantly. Interactive videos do a wonderful job of strengthening the customer-company relationship. Happy customers stay back to become your fiercest advocates.
For Marketing
Marketing videos let you own the entire digital space. From product awareness to feature updates, videos let marketers express their brand clearly, elaborately and effectively. Plus, the analytics are cherry on the top. Track detailed audience insights to analyze your viewers' response. By understanding what is and isn't resonating with your audience, you can introduce smarter hooks, improve the storyline and insert eye-catching annotations to get a grip.  
For Intra-teams & Training
Spark conversations, bring different teams closer and deepen the work-bond over videos. By sharing workspaces and high and low moments of success & failures through videos, you create synergy between remote teams.  A video library is your perfect knowledge center to onboard, train & empower individuals. Imagine how cool it would be to send an onboarding video before an employee actually joins the company to give them a taste of your work culture, teams' expectations and work process.  
Wrapping up..
If videos were really that great then why aren't most companies already using them for content creation and distribution?  If that is what you are wondering, let me answer your question quickly. Most of the organizations believe that consumers look for immaculate, crisp and highly professional videos, made in production houses, costing a fortune.
However, that is not true! Picture perfect videos  are great for landing pages and websites. But, if you are trying to reach out to and educate prospects, your best bet is spontaneous honest videos that show the real side of your brand.
If you are already sold on videos, Start Recording Today.