Even though customer success and customer support are different terms, they are two concepts that go together. Customer support is the key to customer satisfaction and hence, customer success to foresee the challenges they may face. Customer support without customer success is work only half done- both go hand in hand.
I personally used to hate customer support. It comes from the place when I had to complain about my slow internet speed, or when I had to remove the connection altogether. However, over time the customer support of all the companies has shown major improvement.

A few days ago, I had ordered food from Domino's and had paid them twice because of some technical glitch. All I had to do was write to them in the feedback section of their app and my money was transferred back in two days.
This is an example of good customer support – responsive, fast, and quick in taking action.
Even if you have both teams working together, some basic concepts are different in customer support and success process.
Customer Support Service
Customer Service is the support offered by a business to its customers to help have a smooth and pleasant experience with the product/service. Is customer service experience important?
90% of American customers use customer service as a factor to decide whether to stick with the brand or not. 49% of the customers have switched companies solely based of their customer service experience.
Offering an amazing customer service experience is an important part of the customer retention process. The customer service process today goes far & beyond the traditional methods of call supports & agents. It was started to let customers  find answers to the questions they have, at any time of the day.
Customer support is offered by the brands through various communication channels – email, text messages, recorded videos and these days via social media too. Customer support teams always faced the challenge of offering quick solution and answering as many queries as possible to reduce the response time. But something has changed today- technology makes it easier and effective for them. Asynchronous videos communication is one of the ways used to reduce workload and improve efficiency. So attaining customer satisfaction is not a far-fetched idea- you can attain it 100%. There are various formats in which the support teams respond to customers queries and complaints- videos are one of them (the latest ones).

Have you seen the thorough list of FAQs provided by the brand on their support page? It is also a part of the customer support service, categorizing under self-service support.
Why Should Customer Support Be Your Priority?
Prioritizing your customer support service will not only help in your customer retention, but it will also help you gain loyal customers. Customer support is an integral part of the product experience.
In the digital era, with everything on consumers' fingertips, they have grown accustomed to quick service and the expectations are also high. 40% of the customers want the customer support representatives to look after their customer support needs at a fastest pace.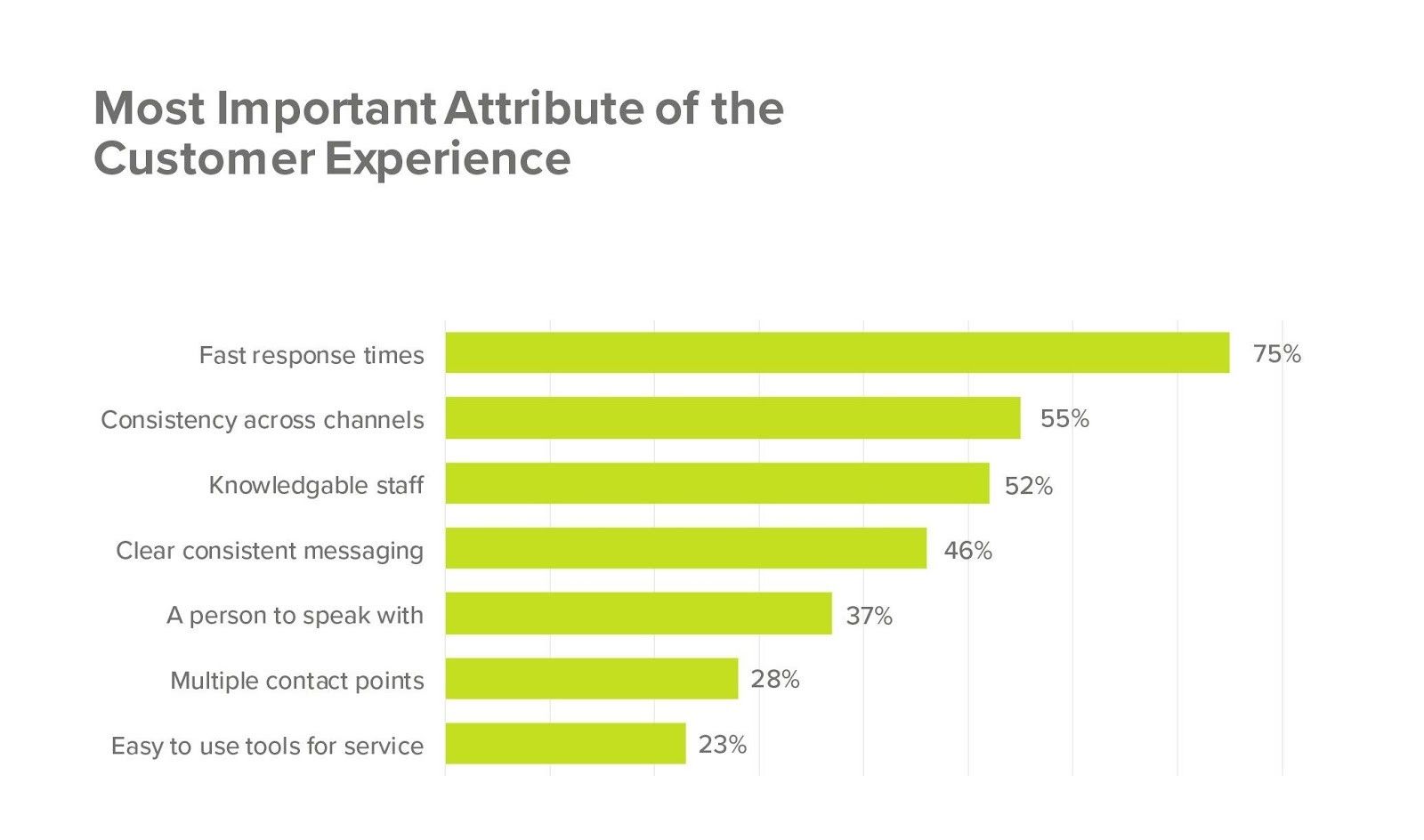 Also, customers nowadays are much quicker to share their negative experiences online, reaching a much larger audience than before. As your business starts expanding, and you start building a brand – your number one priority should be to support customers through every communication channel.
For a long period of time, the difference between product and service is blurring. Customer service is now a part of your product or service experience itself. A lot of companies are adding quick links, contact details within their products – reporting bugs or problems through the apps.
Live chat is one of the features which helps the consumers in a smooth product experience. Also, a study suggests that a majority of millennials prefer live chat customer support over any other communication outlet.
Is Customer Support Same As Customer Relations?
Customer support is more of a one-sided service. It is a response to the customer's actions, something that you provide them for customer success & satisfaction. Customer Relations on the other hand are the measures taken by your company to engage your customers. You not only solve their problems through this but also create a better customer experience for them.
Customer relations is about how you engage with your customer to improve their customer experience.  Customer relations aim at creating a mutually useful relationship with consumers that expands further than the primary purchase.
Customer service also extends towards the marketing and sales teams in a company as these branches also hold a significant amount of customer interaction. Customer relations are constantly working to keep up with the evolving customer support demands making them both reactive & proactive in nature.
Customer relations is the key to build a strong brand reputation and cultivate long-term brand loyalty.
Customer service is more about ensuring that customers get the best experience from the business. Customer support is a specific kind of customer service, focused on user interaction with the product & requires more technical skills.
Customer Relations focus more on solving the users' problems and maintain good relations with them for higher customer retention rates.
Customer Success
Customer Success is the process of anticipating customer challenges along with providing solutions to the problems before they arise. It helps in boosting customer satisfaction & retention rate which in turn helps you in boosting your sales.
Lately, acquiring new customers is getting more expensive and that's why one of the best ways to keep your head afloat is to invest in customer retention strategies. One of the most cost-efficient ways of running your business to ensure customer retention, by making your consumers happy.
Customer Success Management
Customer Success Management is about working on active customer strategy. This helps in proactively assisting, anticipating customer needs & supporting existing customers.
Why do you need customer success management? Businesses face the renewal process constantly. Whenever your consumer looks at your monthly, quarterly or annual subscription – paid or unpaid – they think, should I pay for this? Is it worth it?
Customer Success Management helps in providing the best insights for every user, plan & necessary information to have the most successful renewal exchanges.
A lot of businesses are running on customer review mechanisms as reviews play a vital role in client acquisition. Your brand's market standing and the base for acquiring new customers are set through your existing customers' feedbacks.
Customer Success Management team helps you in predicting this churn and helping you in avoiding the increase in a slur of negative reviews. They work with the customer relations team to develop a strategy with which the business can deliver utmost customer satisfaction. Creating a great customer review base for a brand also comes under this.
What is the Difference Between Customer Support & Customer Success?
Customer service is reactive in nature; however, customer success is more proactive.
Customer support is provided to the customer when they have a problem – reactive – and customer success is about helping your customers reach their target, the goals they have set – making it proactive.
Customer success is more about anticipating the problems that the customer might face beforehand and working on their solutions. It is about empowering the customers & keeping them happy.
Most of the customer support interactions are time bound. They begin around the time when a customer lodges a complaint or has some kind of problem in the services provided. The interaction ends when the problem is solved.
Customer success interactions are not particularly time bound – they can have a starting point but no terminal point. The relationship continues for as long the customer stays with the brand.
Customer Support focuses more on winning one-time transactions – helping a customer in troubleshooting whatever problems they are facing. However, customer success focuses more on investing in the long-term with their consumers.
They focus on building lifetime value for their customers to have their consistent support, loyalty, and to have them investing in the business as their own. You can think of customer success as lifetime value and customer support as an acquisition.
Driving Maximum Impact With Both Customer Support & Customer Success
Even though both are within the same category and both work with customers in general, but both have a different function to perform and goal to achieve, which aims at driving different impacts through their services.
A well trained and driven customer support team must aim to tackle the customer support requests effectively. Usually these range from 'How to' to complaints or refund requests.
The customer support team aims at representing the company's best interest in supporting customers with services or products. They are more about trying to end the transactional services of problems and confusion customers have regarding the product or service.
In contrast, a customer success team acts differently in terms of functioning. The customer success team aims to build along with maintaining a profitable, ongoing & mutually beneficial relationship between the customer and the company.
Their main aim is to focus on unlocking the complete potential of the product. The customer success team not only retains the long term value but keeps them happy & satisfied.
Customer success helps in increasing the lifetime value of the customers through increased licensed usage, cross-sells, up-sells, or through revenue expansion opportunities. This is them redeeming the value based on a relationship model of the business.
Measuring Success of Customer Support & Customer Success
Customer Support Metrics
Customer support metrics are usually measured according to the speed & quality of the service.
The best way to measure speed is to look at the response time of the support team to a query or ticket you raised, or maybe the average wait time. One of the easiest and arguably the best ways to measure customer support quality is to measure the customer effort score.
It is the measure of how much effort a customer had to put in for the brand to resolve their issue. As your customer support service grows, you can also start keeping a track of Customer Satisfaction Score along with Support Agent Satisfaction.
Customer Success Metrics
With Customer success, things are a little different.
The goal of this function is mostly to measure the value of the service and not the time spent; both in terms of value expansion & delivery. A lot of times you will see this as customer retention in the SaaS industry.
Customer retention is usually measured by net revenue. The value delivered by the customer success team is measured based on renewals & sales expansion – did you get this client to stay and renew their subscription? Did they buy something else?
Some companies, in other industries vertical, like to keep things more simple. Did you reach the set point with your customer, or you started at this point – where are you now?
Conclusion
Customer support, being reactive, helps in solving issues at hand. Whereas, working with the customer success team helps in anticipating certain issues, and developing better relations with customers to retain them and boost sales. At the end of the day, Customer Support & Customer Success need to act like one unit to provide both short-term and long-term satisfaction to the consumers.