Whether you are a small business or a big one, you need to learn ways to ace the YouTube Marketing strategy to join the premier business league. It is a great year to start YouTube Video Marketing for your company. YouTube is big! It is no surprise that 50 million users publish video content on YouTube everyday.
But, if that makes you lose hopes, you need to relax, loosen up your tie a little and listen to me carefully when I say, "high quality video content will take you places"  
The YouTube space is full of brands, trying to gain viewers'attention through advertisements. And although essential, too much of anything is bad. For Videos to work wonders, one must know how to create a healthy balance between advertising and entertaining.
YouTube is the perfect place for showcasing your company's products, culture, victories, etc. Let a client create a testimonial video on a certain recurring challenge that your product helped them overcome. Sharing testimonials on the channel is your subtle way of sparking awareness along with credibility.
By making sure your content is useful, engaging and high-quality, you give yourself a greater chance of going viral.
YouTube Marketing Strategy?
Now, it is time to dive into the ways to ace the YouTube Marketing strategy that will help you find your target audience, optimize your YouTube channel, earn money via Youtube and get viral in a go:
1. SEO: a tiny abbreviation that makes a huge impact on your videos' visibility.
To get the SEO working in your favor, you need to give your videos some time before they begin to show results. Here are the things you need to keep in mind while making your videos "Search Engine Optimized":
(a) The right keyword is appealing and relevant. Don't forget that appeal doesn't work in the absence of relevance. I usually prefer Google Adwords keyword planner to find keywords that actually work for my video.
After finding the relevant keywords for your video, it's important to follow their rankings and positions on the SERPs with a rank tracking tool like Linkio or similar.
(b) A relevant title might not always get you a million clicks but is still a lot better than irrelevant click-baits. Viewers always feel disappointed even cheated after finishing a video that promised A but delivered B.
(c) The best strategy to pick a keyword is to think of terminologies that people commonly use of while making a search. By matching keywords with commonly searched terms, you increase your probability of getting found.
(d) Although, certain blogs and informational videos will recommend you to keep tittle lengths up to 70 characters, I would suggest 60 or even less is fine. That will make sure nothing cuts off the search page.  
2. Thumbnail: rolling the right way!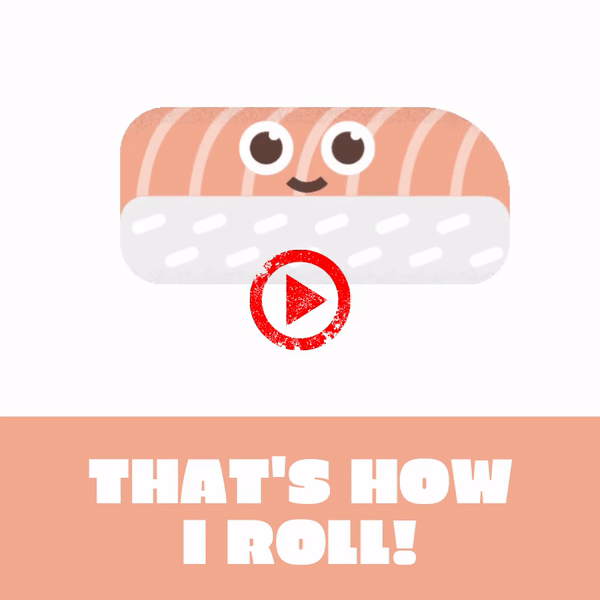 Everytime you upload a video, you get a choice to use a particular frame as a thumbnail. Thumbnail is the link between deciding whether to watch a video or ignore it altogether.
An interesting thumbnail gets your video to stand out in the crowd and clicked more often. Pay a little bit more attention to the details in order to find a frame that piques curiosity in your audience; try to freeze that frame as your Video thumbnail to get maximum clicks.
3. A killer video description that makes viewers stick!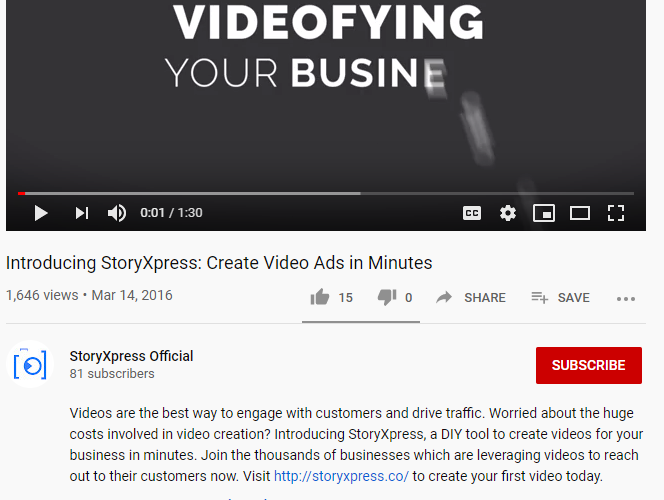 Making a great video isn't enough. You need to be able to sell it too.
And there still are thousands of people on YouTube who look for a great description before making up their minds, if or not they want to go ahead and watch the video.
Try to keep your description short & crisp. Usually you are allowed to extend your description to 5000 characters.  However, my suggestion would be to keep it rather shorter & sweeter; something that can be read and finished along with a few sips of coffee.
Don't forget to insert important keywords in the title as well as the description. Add up to 15 hashtags.
4. Hahstags for every #season ! Hashtags for every #reason !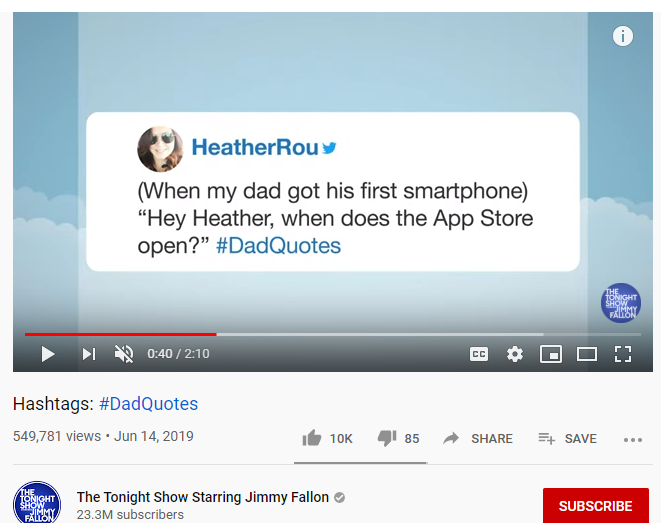 Any video description is incomplete without relevant hashtags. You can use 15 hyper relevant hashtags to make sure your target audience easily finds your content on YouTube.  
Hope you know that adding more than 15 hashtags makes all your hashtags collapse. If you put more than 15 hashtags in a video description, Youtube engine will automatically reject all your hashtags.
5. Organize your videos into playlists.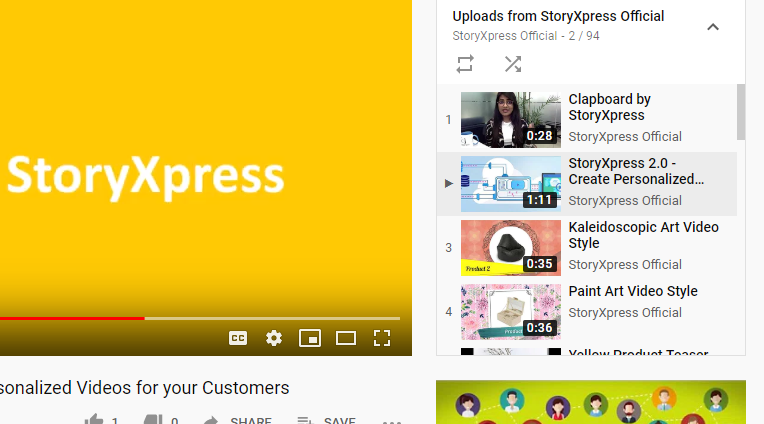 When you make a Playlist on YouTibe, videos automatically begin to play in a meaningful sequence. If you want viewers to stay on your channel and not wander, you should know how to create a channel and organize your playlists.
An organized playlist takes care of the fact that viewers don't get distracted and stick to the content/channel for as long as possible. If there is a logical progression to all your videos, the viewer would want to stay longer, in order to learn more.  
This shall give an organic boost to your videos' average watch-time.  
However, if you want your video to be attractive you can also add an awesome video intro, as you get the first 10 seconds to impress your viewers to watch further. You can create a video intro with online intro video maker tools, where you will find lots of video intro templates that are easy to customize as per your need. Here is a great resource for video intro templates for you to explore.
6. Make Influencers an integral part of your Strategy for YouTube Marketing
Modern-day viewers can smell paid partnership from a mile away. Therefore, it is very important for you to get only those influencers on-board who actually believe in your cause, utilize your brand and are in-line with your company's ethics.
YouTube fans look up to influencers and draw motivation from them. So, if you can get a genuine influencer to speak about your products or services from their heart, half of your work is done.
Influencer have a lot of followers too. When an influencer is invited to your channel, chances are they will share the video on their website or channel or blog as well. Their followers can then be driven to your channel through tagging and hashtags.
.....................................................
Now, here is the sweeter part!
Some of  the suggestions that I shared on optimization, you might or might not be aware of. However, the most difficult part isn't probably optimizing a video for YouTube but creating videos at scale.
How to create professional videos for every occasion?
You might hire a video production house for a couple of videos. However, if you want to keep your audience engaged & interested for a longer duration, you need to churn out videos at a really fast pace. Preferably, one every day.
So, how do you do it?
Have you ever wanted a tool that could help you make amazing videos, talk about what you do and show how you do it? Is economical, fast and easy to use?
Well, you are in the right place!  
With StoryXpress Recorder you can record, edit and share videos in minutes. It is a screen & webcam recorder that lets you record your face and desktop's screen simultaneously.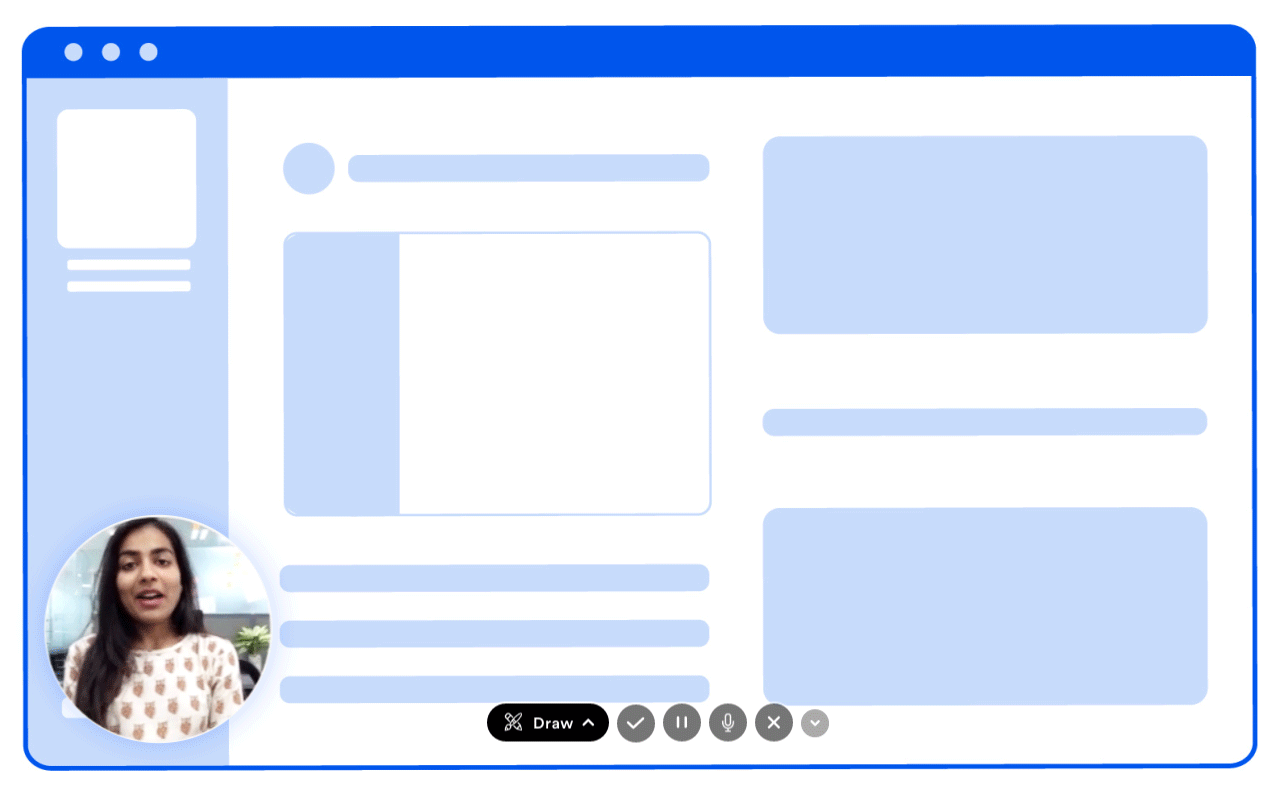 Just press the record button and  say it out loud "the message you want to convey to your subscribers" and share with a link.
You can record for as long as you want. The longer a video, the better we like it.
To get your audience's focus, draw on the screen with a pen, insert colorful text boxes, change the camera size and smile.
Now, if you are creating a video for your YouTube audience on StoryXpress Recorder, it shouldn't go without a purpose.
But how do you make your intent clear to your viewers? StoryXpress Recorder makes message delivery more powerful by giving you versatile options of adding CTAs, inserting In Videos forms, running polls, etc.
Here is everything that you want to learn about StoryXpress Recorder so that your video journey keeps going without a speed bump.  An efficient screen recorder is pretty important to make your YouTube Video making business easy & enjoyable.
Already sold on Videos?