Video marketing campaigns can give you a positive ROI (return on investment). In fact, 87% of video marketers said their campaigns were a success.
If you're not already using video, it's time to add it to your marketing mix. Creating quality, engaging videos is now easier than ever before. With technology at your fingertips and an audience comfortable with this media type, it just makes sense to use video.
It doesn't matter who your audience is because video can be effective for all business types. In a recent survey, 94% of people said that a video helped them decide whether to make a purchase. 99% said they liked watching video content that was made by their favorite brands.
Still not convinced? We have seven reasons why video is essential to your marketing strategy.
Keep reading because we'll explain why video marketing is a trend you can't afford to say no to. And, we'll throw in a few stats to back it up.
1. The Future is Now
Before YouTube, live streaming, and high-speed internet, video marketing was reserved for expensive ads on television. These days, video is the norm, and your customers expect to see video content on both websites and social media.
Social media has contributed to the current video culture. There are over 2 billion active users on YouTube. With an increasing number of people being interested in advertising on TikTok, TikTok registered more than 200 million downloads in one quarter.
For your audience, watching videos is easy. With smartphones, tablets, and computers all compatible with apps and streaming services, your customers are ready and waiting for video content.
Video marketing gives you an opportunity to engage your audience in a unique way. 92% of marketers who have invested time into creating video said that it has been an important part of their campaigns.
Video marketing can influence buying decisions and increase sales. Video has also become so much more than an ad on the screen. Your video campaigns can be interactive with clickable hot spots, branched stories, and "buy now" options.
These types of videos immerse the viewer in the experience and help make them feel connected to your brand. The future is here today, and it's all about video.
2. Say it Your Way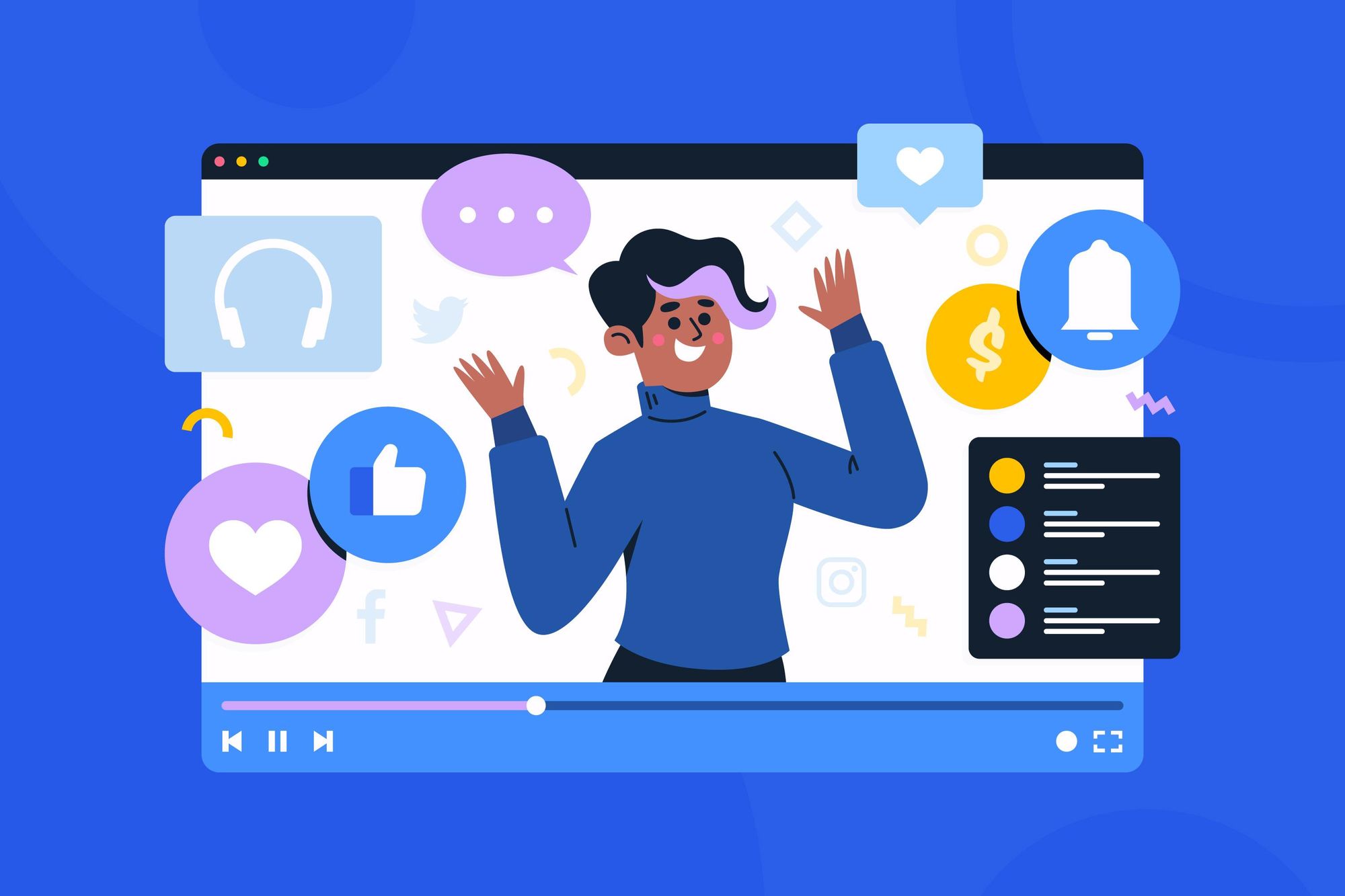 There are different platforms you can use for your video marketing campaigns, and videos can be customized to suit your brand. For example, if you have a quirky fashion label that's designed for a young audience, you can create fun TikTok videos.
Or, if you're selling life insurance, you can make how-to video guides for a senior audience looking to compare different policy options.
Because you can create and edit your videos with minimal effort, your marketing campaigns can be highly targeted to your brand. And, you can upload new videos as often as you'd like.
Here's an example from a real company that uses video to communicate with its audience. Tailor Brands is a B2C company that uses AI (artificial intelligence) to create logos and branding.
Because its audience is business owners, Tailor Brands needs to direct all marketing campaigns at entrepreneurs.
The company uses a range of strategies and has an active Instagram page. Informational videos are uploaded as Instagram reels about topics that are relevant to business owners. For example, there are videos about business names, selling digital products, and brand loyalty.
Whether it's content, personalities, branding, or editing, you have complete control over your video production.
The most popular style of video is live-action, with 42% of marketers using this video type.
3. Videos are Measurable
One of the best things about video marketing is that you can measure the success of each campaign. Marketing analytics can help you monitor your videos to see whether your hard work has paid off.
By 2023, there will be around 5.3 billion internet users worldwide. With the potential to reach so many viewers, how do you keep track of your results?
Most video marketers use specific metrics to track their campaigns. Some platforms, like YouTube, have built-in campaign tools, making the reporting process simple.
You can also use third-party apps to collate all of your video data into one place.
What should you measure with your analytics? The answer will depend on what you're trying to get out of the campaign. But, there are a few key metrics to consider.
If your goal is to turn your audience into paying customers or leads, you'll be more interested in the click-through rate or sales. You can use your analytics to experiment with video to see which type of content appeals most to your audience.
Before you start, make sure you set clear goals so you know what to look for. When you have goals, your whole team will be on the same page.
4. Technology Has Made It Easy
You don't need a production team and a Hollywood blockbuster budget to make an effective video marketing campaign.
Marketing software has made it easy. There are apps and software available to support the entire process. Whether you're a sole trader or a big corporation, the right software can give you professional results.
If you want to add video content to your website, the only tool you'll need is StoryXpress. You can upload images and copy and publish your videos in an instant. You can track the behavior of your audience.
Your video themes and add-ons are only limited by your imagination. For example, you can add special effects, music, or text. 33% of marketers even use animated videos.
Live streaming is another option that's popular for brands looking to connect with customers in real-time. If you're going to use live streaming on Facebook, YouTube, or other social media platforms, we recommend preparing a basic script. If your video goes off track or you forget what you wanted to say, you can always refer to the script.
Live streaming is ideal for Q&As, product launches, and performances. When you're finished, your videos can be archived for those who missed out.
Due to the pandemic, 76% of employees who work remotely use video for meetings and team collaboration. Video conferencing software has had massive growth, with a daily traffic rise of  535%. You can use video conferencing software to have meetings with your marketing team and host virtual events.
5. Your Competitors are Using Video Marketing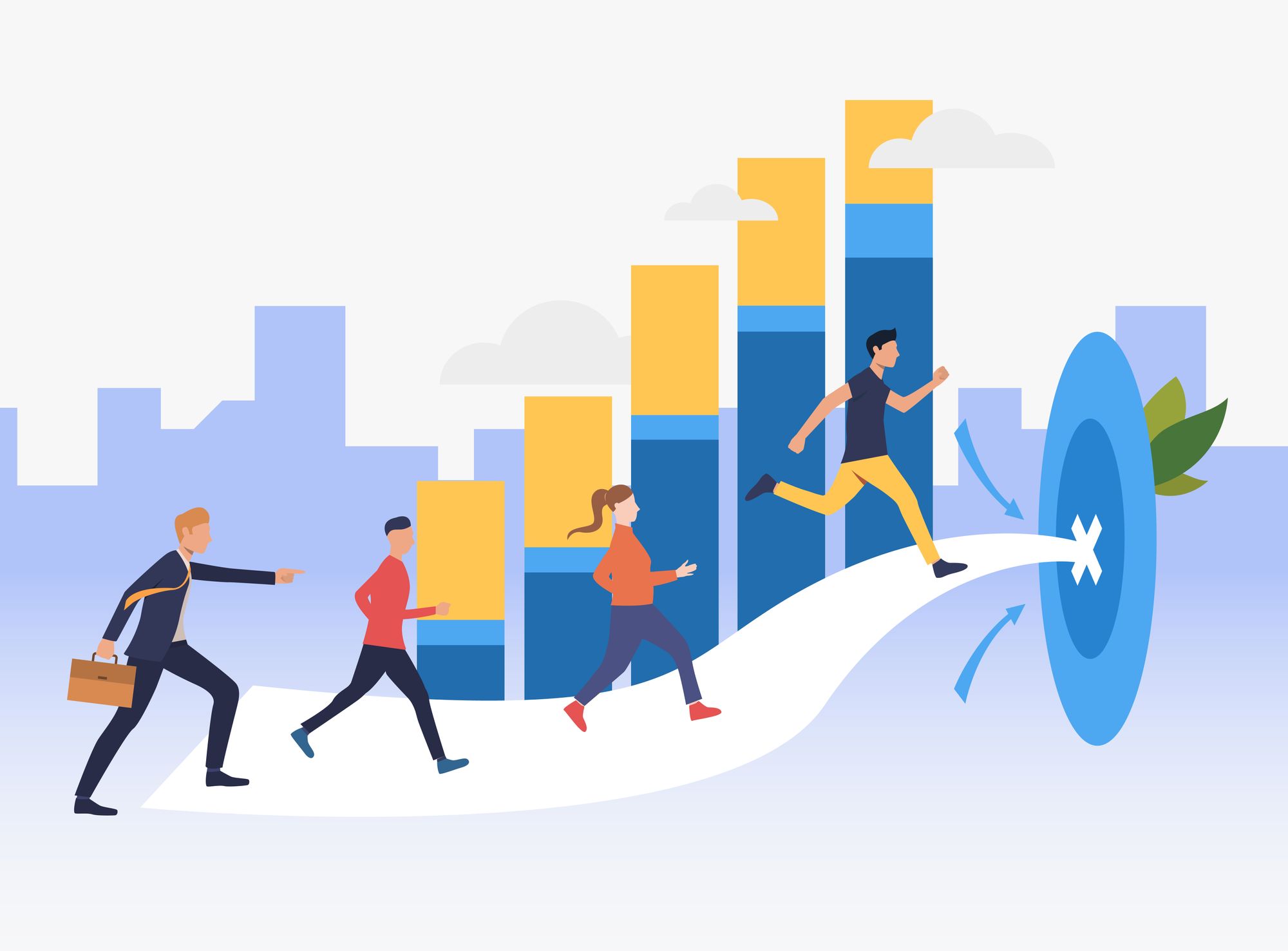 Let's face it; most brands are now using video marketing. Even if you're not on the video bandwagon, your competitors probably are.
Video can be daunting, and there are a few key reasons why marketers are cautious about using it. 16% of people said they didn't know where to start, and 10% said it costs too much money. But, 79% of people who aren't currently using video in their marketing say they're likely to try it in 2022.
It's always a good idea to check out what your competitors are doing. While you'll have your own marketing style, the competition can help you learn more about your audience.
You can start by doing a competitor analysis. Are they using video, and is the target audience responding positively to those campaigns? If a competitor is uploading videos to YouTube, are customers interacting with them? Are they more active on Instagram or Facebook?
What you learn from your competitors can help you optimize your video marketing campaigns. You can enhance your Facebook video ads for better ROI or choose more relevant hashtags on Instagram.
If you want to stand out from your competitors, make sure your videos are personalized. For example, you can include branding like logos and company colors. You can also introduce your team to the audience. Showing the faces behind a brand will show your customers that you're real people, and this can build trust.
6. Connect With New and Existing Audiences
Even if you already have a loyal following, you're probably always on the lookout for new ways to grow your business.
By adding video content to your marketing strategy, you can target both new and existing audiences. For example, you could have a website, Twitter, Instagram, and Facebook business pages. So you could ‌expand your reach to the YouTube audience.
Why should you try YouTube? Every month, a quarter of people across the globe use the video-sharing platform.
A workflow can make the process of adding video to your campaign run smoothly. Getting the hang of video can take time, so clear guidelines and communication are vital to success.
A workflow is a series of tasks that lead to a final product or outcome. Using a workflow is particularly useful if you have more than one member on your team.
For example, your video marketing workflow would include a step-by-step process from the initial concept to data reporting and analytics. It'll show who's responsible for each step, so the process will always be the same. Your team may include script-writers, video designers, actors, editors, narrators, and managers.
Before you can create a workflow, you'll need to create goals. Are you looking to grow a local audience or expand your reach overseas? Who is in your audience? And where will your videos be uploaded?
Video marketing isn't just for a consumer audience. If you have a B2B organization, you can expand your database with introduction videos, sales pitches, and product guides.
7. Video is Shareable
When you create a video, it has the potential to go viral. Platforms like YouTube, LinkedIn, and Facebook are designed for social interaction like shares, likes, and comments.
If someone likes your video, they could even embed it on their own website. Because video is so easily shared, it's worth the investment. Creating successful videos will take some planning, and there's no secret ingredient that'll make your video go viral. You should look at trends, be creative, and know your audience.
The amount you spend on your video will depend on your skills and the outcome you're looking for. In a survey, 62% of marketers said they spend less than $2,500 on video production, and 70% of people said they'd share between one and four video campaigns every month.
Consider making content that's evergreen. Evergreen content is always relevant, so even years later it can be useful to your audience.
If you're focusing your energy on a specific social media platform like YouTube, TikTok, or Instagram, your videos don't have to stay there. You can share them between your business pages and upload them to your website.
During your video, you can encourage comments by asking questions. You can ask your followers to share your channel with friends and include a subscribe button so they'll be alerted when you upload something new.
Not getting the reach you expected? You can give your social video a boost by collaborating with influencers. Ask those in a related niche to be featured in a video and share it with their followers. Besides, consider using an influencer analytics tool to find the most suitable influencers for your collaborations.
For example, a makeup brand like Sephora can send products to a beauty influencer in exchange for a video review. Or, a tech company could ask a gaming influencer to give their software a plug.
Clever Video Marketing Can Give You an Edge
Video marketing is essential if you want to take your business to the next level. The future is now, and creating high-quality videos is now easier than ever before.
When you use video, you can share your brand's message in your own words. It's possible to choose your own themes, content, and personalities.
Videos are measurable, and there are different metrics you can use to track your results. For example, you may be interested in views, sales, or interactions.
Technology has changed the way we use the internet, and there are tools available to help you create the perfect video every time. This format is also shareable, and you can use it to connect with new and existing customers.
Don't forget, your competitors are already using video marketing, and you should be too.