Going completely remote was always a possibility for businesses out there but it got tested truly in 2020. COVID-19 brought along uncertainties that made flexible working hours a necessity and remote working tools our savior.
There are all kinds of remote tools available for your business currently- to streamline communication, presentations, meetings, collaboration, management, etc. You just have to be clear about your team requirements and pick accordingly.

How to Work Remotely

How to Work Remotely- was the topmost concern of managers when the world shut down in the face of uncertainties. But surprisingly, not just Google or MicroSoft, today there are many companies  that are allowing their teams to work from home. What was a matter of convenience earlier is now a necessity. This sudden transition has taught businesses a lot about dealing with overnight shifts and has helped them adapt to this new norm- thanks to remote work tools. Pulse survey results show that remote work is beneficial for both employers and employees. The benefits of this type of employment include increased productivity, decreased turnover rates, higher job satisfaction among those who choose it--all without having to give up their lifestyle or location preferences.

There is an upsurge in the demand for remote working startups which somehow indicates that current remote workers would want to continue working remotely in the future as well. A report from Owl Labs also says that 42% remote workers are thinking to work remotely more in the next five years.

Now that we all know how certain disruptions happen out of uncertainties, it is most rational to think about the tools that are helping it  sustain. Let's take a look at the remote working tools that are making work from home possible for all: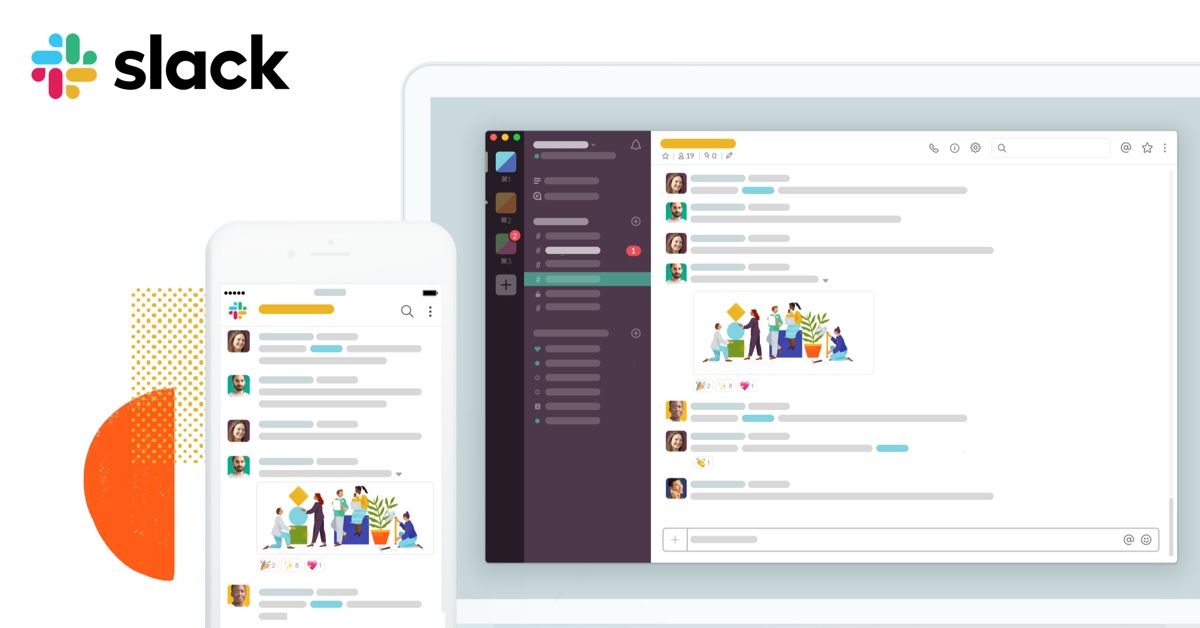 Back in the days, communication, both for instant as well official needs, was done over emails. Inboxes remained filled with random pieces of information, and all you could see every time  you opened it was a cluttered mailbox. Slack structured the entire communication side of things and has made reaching out to someone in your team a breeze. With over 10 million DAU(Daily Active Users), Slack is the new 'office'!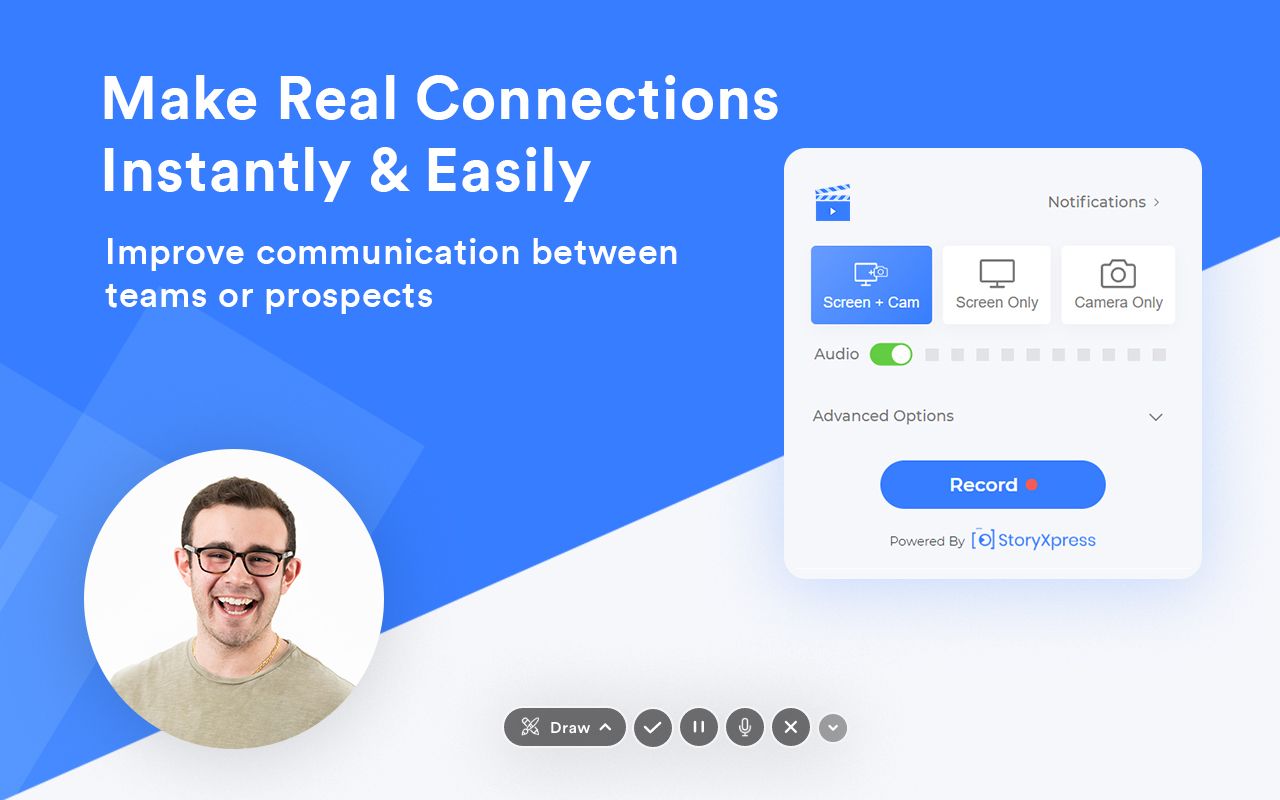 StoryXpress Recorder is a screen and webcam recorder, which allows you to create, edit and share videos in minutes. It is used by remote working teams to communicate effectively through video shares, video voicemail, and video messages.
Not just internal communication, companies are using it to solve sales and customer queries, marketing and all sorts of communication that require personalization or quick flow of information in a documented form. With the editing tools you can make your video more creative and with analytics you can track the performance.


Bit.ai is a new age document collaboration platform designed for modern-day remote work. Bit provides a commonplace for employees to simultaneously collaborate and manage projects , create client-facing material, brainstorm, share meeting agendas, create proposals, and most importantly, share knowledge no matter where they are located. Bit combines an endless number of tools to simplify your work and collaboration life.
Kipwise is a company knowledge management tool that helps teams build up their company knowledge hub easily. Kipwise is integrated with many tools that remote teams love, including Slack, Google Drive, Trello, Airtable and more, so you can capture and access team knowledge easily directly in your workflows. Kipwise also offers built-in content review process to help you ensure content on your knowledge base is always up-to-date and accurate.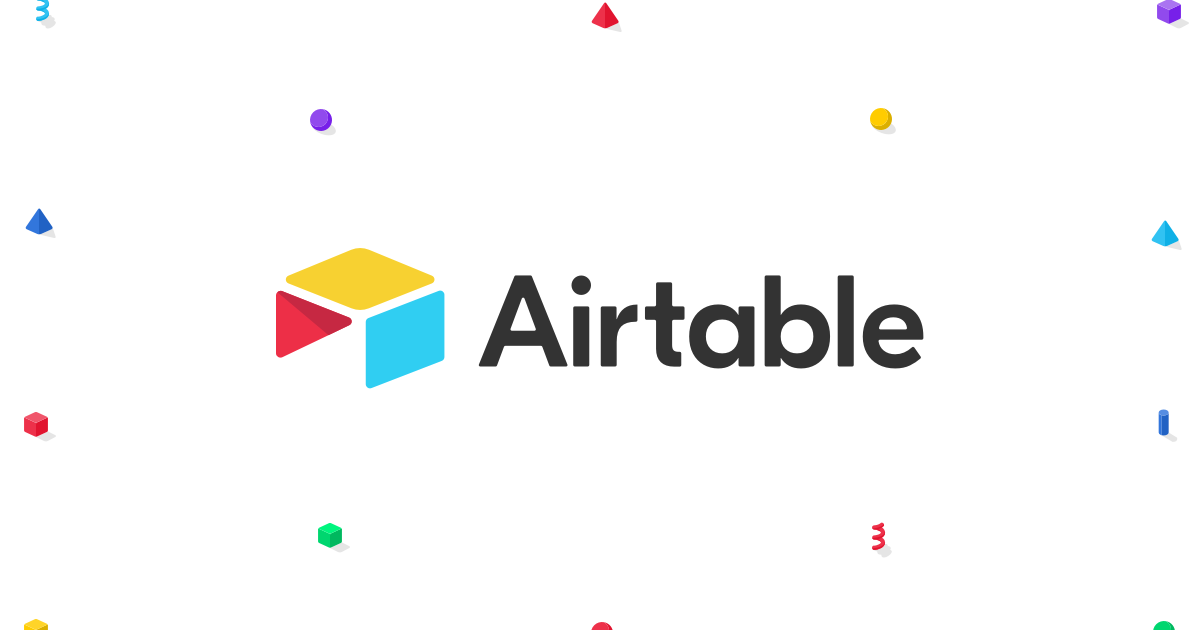 If you are tired of boring spreadsheets, and are willing to organize tasks among teams, track metrics or assign them work or new projects, Airtable is the application you need. It isn't just a spreadsheet software, but a database-spreadsheet, which has field types to organize your data. Defining what data organization could be, this is your go-to place if you want to clearly track and define initiatives and accomplishments among your co-workers.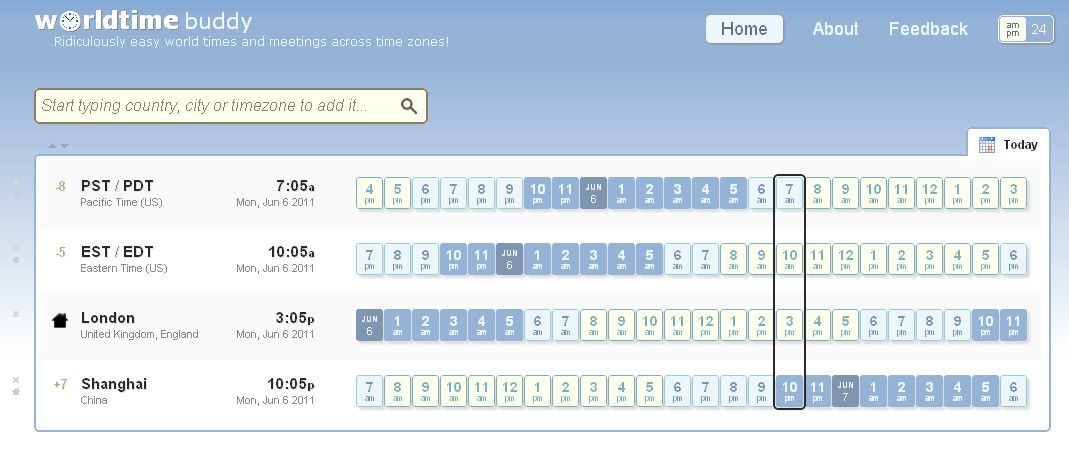 While working across different geographies and time-zones, scheduling meetings often becomes an issue. But no more! Now, all you need to do is add the countries your co-workers are living in, and the Worldtimebuddy will automatically help you choose the time that suits everyone perfectly. Never let time-zones come in the way of collaboration again!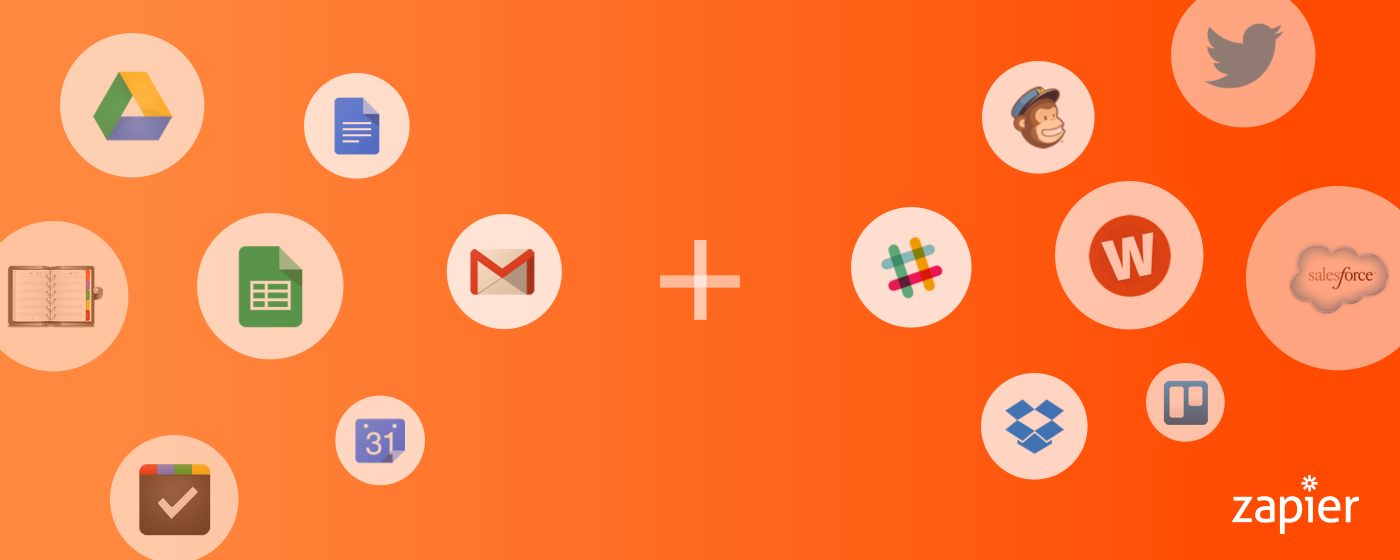 Automation of workflows - all in a matter of few clicks, is what Zapier enables you to do. Set up workflows and connect all your existing applications to reduce manual effort for your teams working remotely. Zapier supports integration with over 1000 applications.
Keep your co-workers updated by setting up workflows while you work on something more important. You can share the workflows you created with your team as well.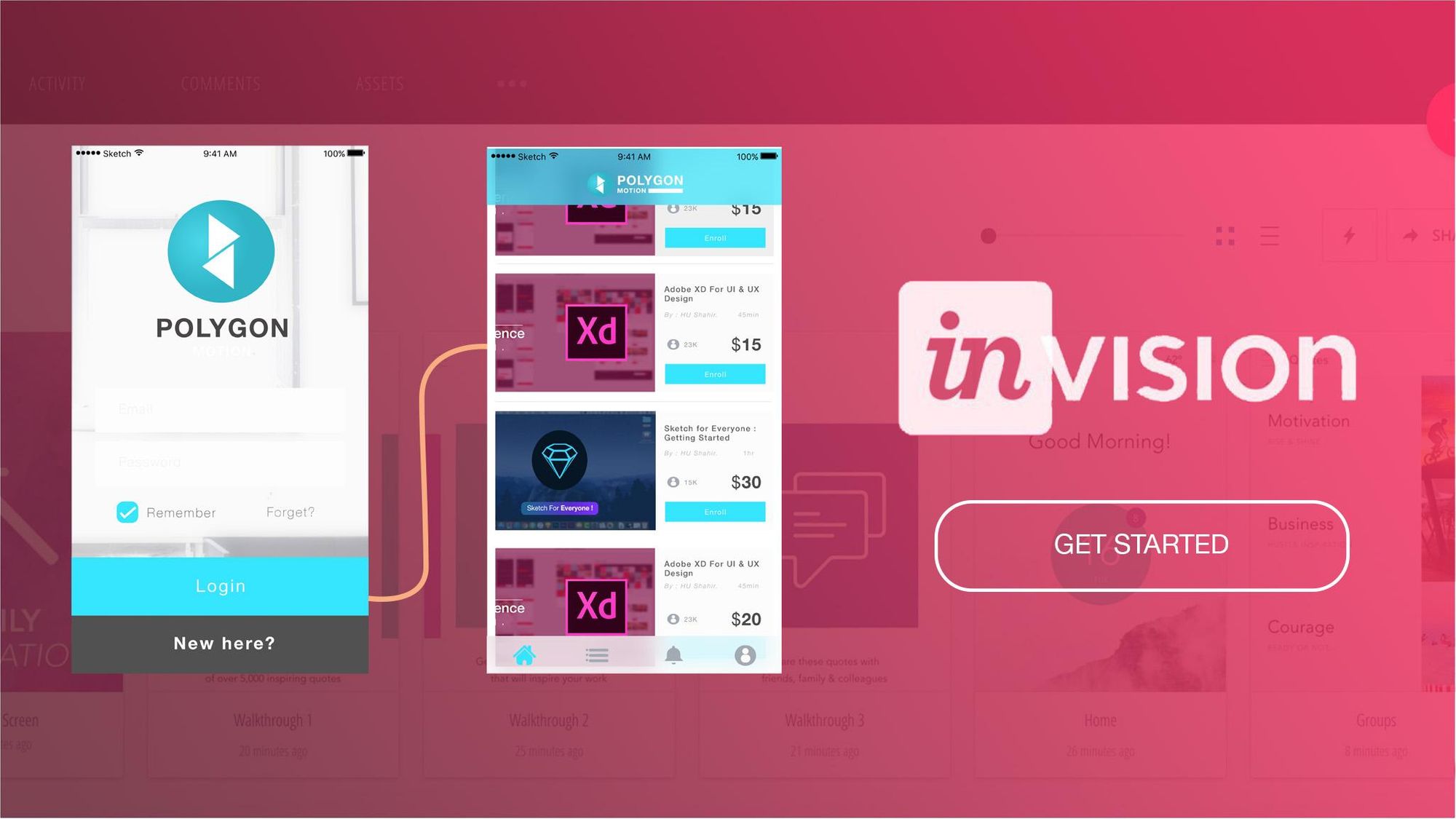 Designers often need constant feedback on their work from other stakeholders in the organization, and scattering screens all around different applications makes it difficult to track and organize them. InVision solves this by helping designers share links to designs/prototypes easily with other stakeholders in the organization and instantly see their feedback, make changes and move ahead. Keep your entire team in sync easily with InVision.
Bringing your tasks, projects, and teams together in one place is what ProofHub does. If you are feeling a little lost juggling between different tools to manage your work, it's time you give it a try. To help you stay in ultimate control of your teams and projects, it has got features like time tracking, custom workflows, custom reports, in-built chat, proofing tool, file management and many more. Integrate the apps you are already using, like FreshBooks Classic, FreshBooks, QuickBooks, Google Calendar, iCal, Box, Dropbox, Google Drive, OneDrive and Outlook.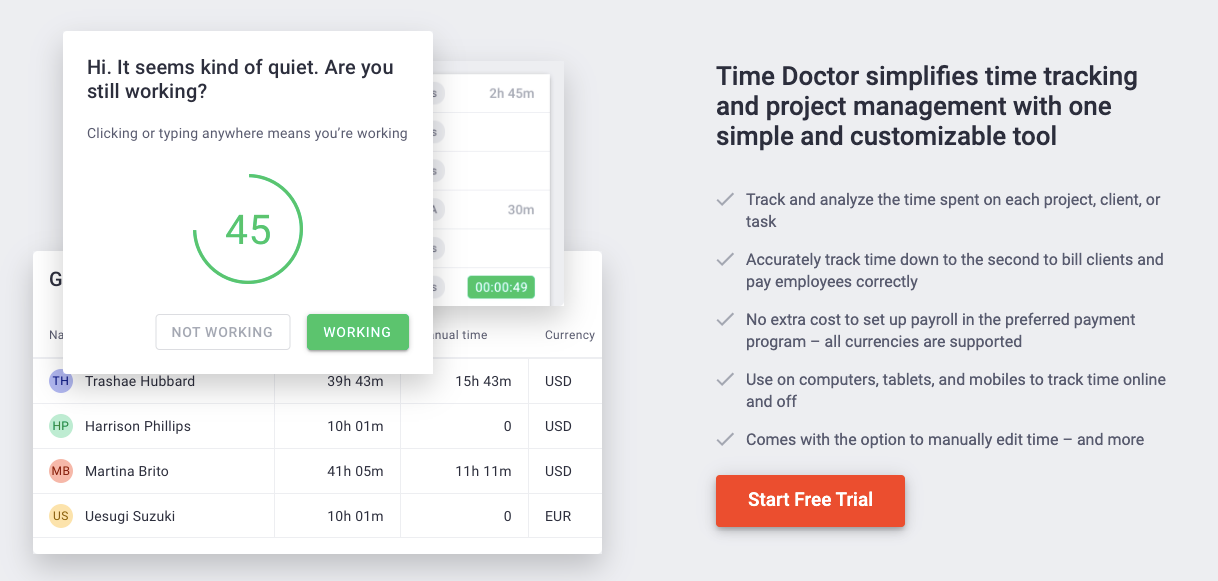 Time Doctor is a time tracking software that helps you stay more productive as you are working from home. It accurately tracks work time and it lets you know when and where you exactly spent it. A neat feature is a nudge that reminds you to stay working when you spend some time in unproductive sites. Couple that with robust reports and project management tools integration, it's a great tool for remote workers to stay on track. Yet, you can try out some time doctor alternatives to find out the one that works for you the best.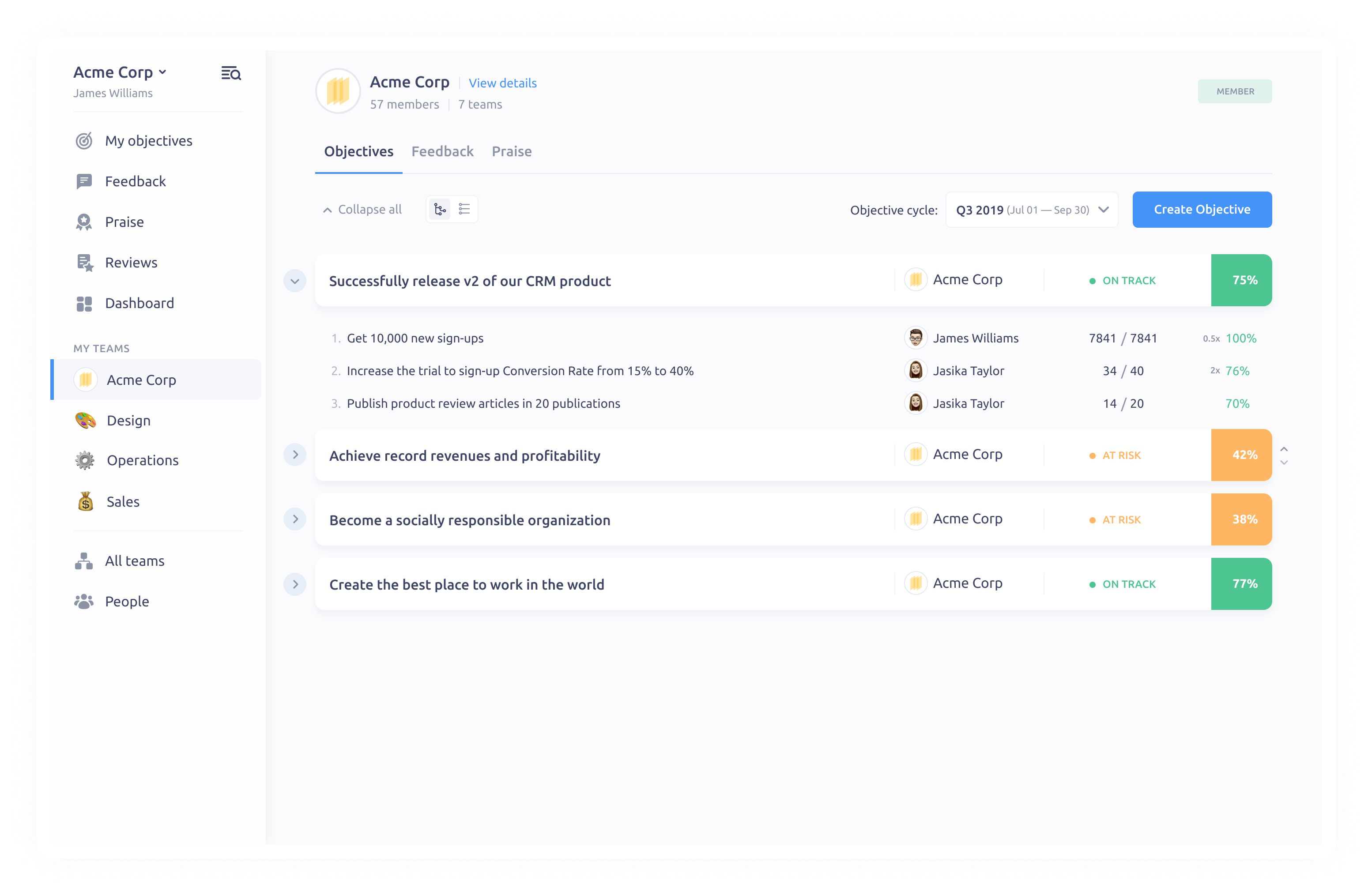 Plai is a people and performance management software for remote teams and remote development teams in particular.Plai help thousands of organizations align their teams with OKRs, inspire growth with feedback and praise, effortless performance/360° reviews, and effective 1:1s. It therefore helps both with setting achievable OKRs and ensuring they are met.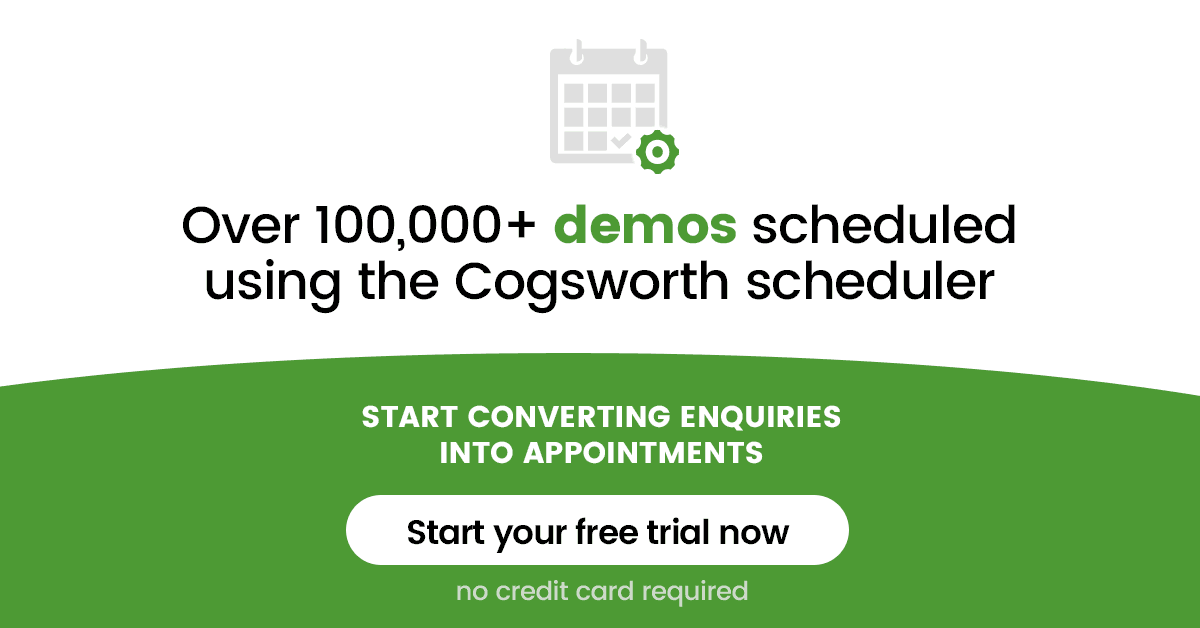 Build a booking page that you can embed in your website, or social media or share a link to in your email signature. Add your own logo and colors to make your booking page your own. Translate it and customize the wording of your page as you like it. Add custom questions and securely gather data from your customers for appointments. Connect it with your Google or Outlook calendars for 2 way sync to allow customers to book you only when you are free.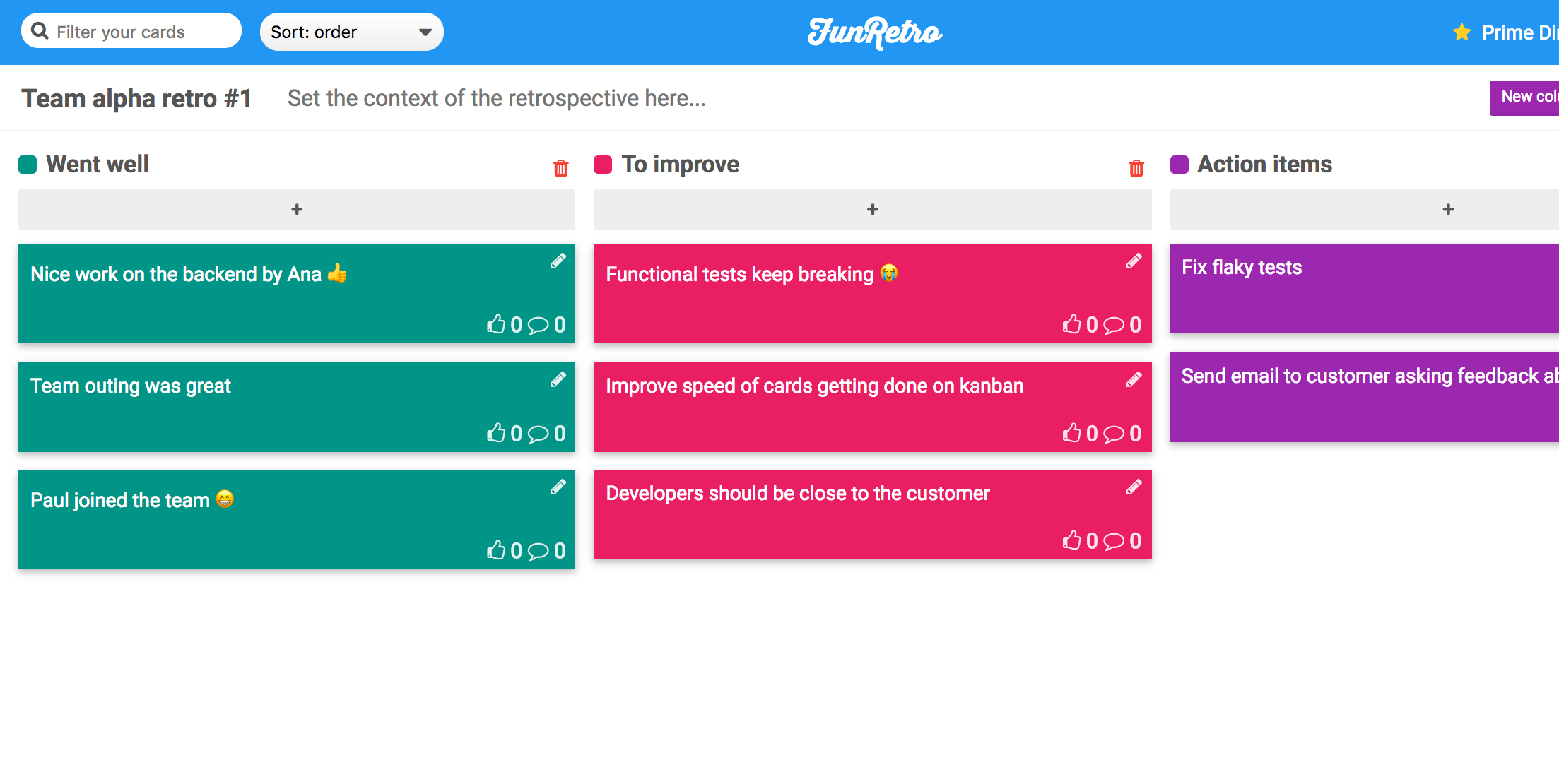 Funretro or Fun retrospective is an opportunity to learn and improve, in a fun environment. It helps you to understand What worked well, What didn't work well, and What actionable items can we do to improve the situation?
FunRetro ensures you maintain high team morale by making these team collaboration opportunities effortless and fun.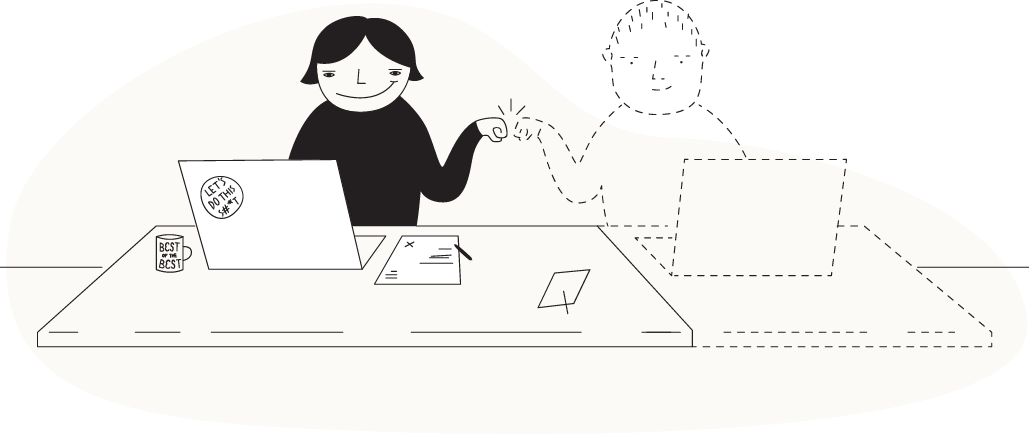 Focusmate changes the way you work by connecting you to other professionals who have committed to being accountable for finishing their most important work.You choose a time to work, and Focusmate pairs you with an accountability partner for a live, virtual coworking session that will keep you on task.Research in psychology and behavioral science shows that regular human connection reduces the likelihood that a worker will procrastinate or become distracted. ]
The Focusmate virtual coworking model is rooted in evidence-based approaches to productivity, and systems of accountability developed by leading executive and leadership coaches. In our most recent internal survey, 93% of users reported a significant increase in productivity, and reduced procrastination.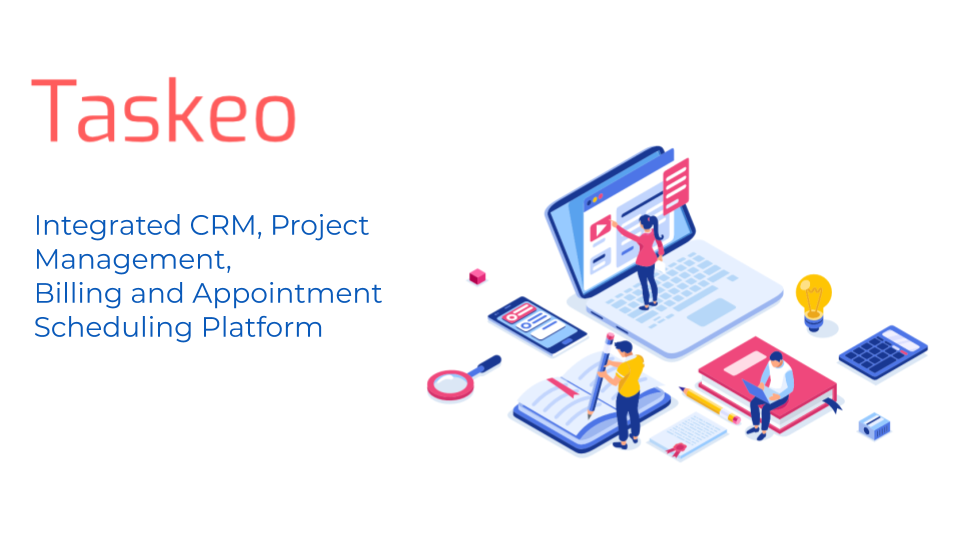 Taskeo.co is an integrated cloud business management platform that helps you do more with fewer apps.
It successfully replaces several stand-alone solutions for customer relationship management (or even association management tools such as Impexium) appointment scheduling, project management, time tracking and billing. The flexible pricing and modular build of the platform allows you to pick only the features you want to use and pay for.
It's an excellent tool for businesses such as law firms, agencies, consulting companies or tech startups that need assistance in optimizing their daily processes and workflows.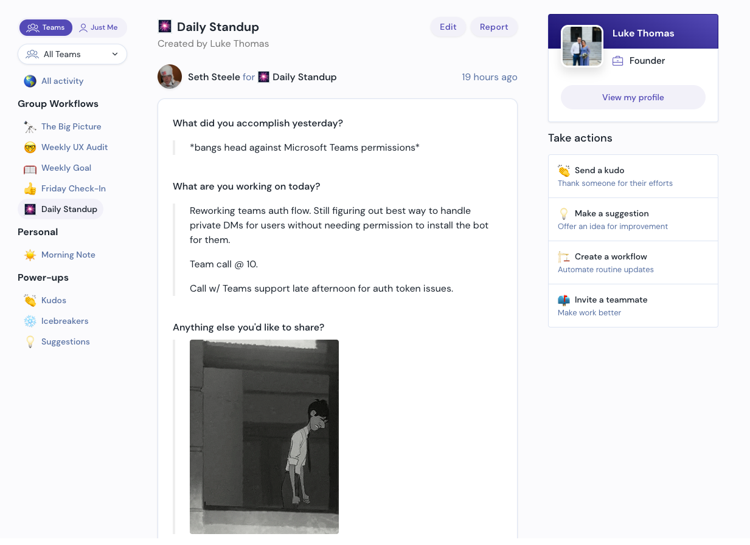 Friday is the easiest way to automate asynchronous routine updates - like daily standups, weekly updates, sprint retrospectives, and any other regular update you can think of. They are used by teams at organizations like Twitter, Red Hat, LinkedIn. The product complements workplace chat tools like Slack and Teams. 86% of their users report that Friday makes it easier to work remotely"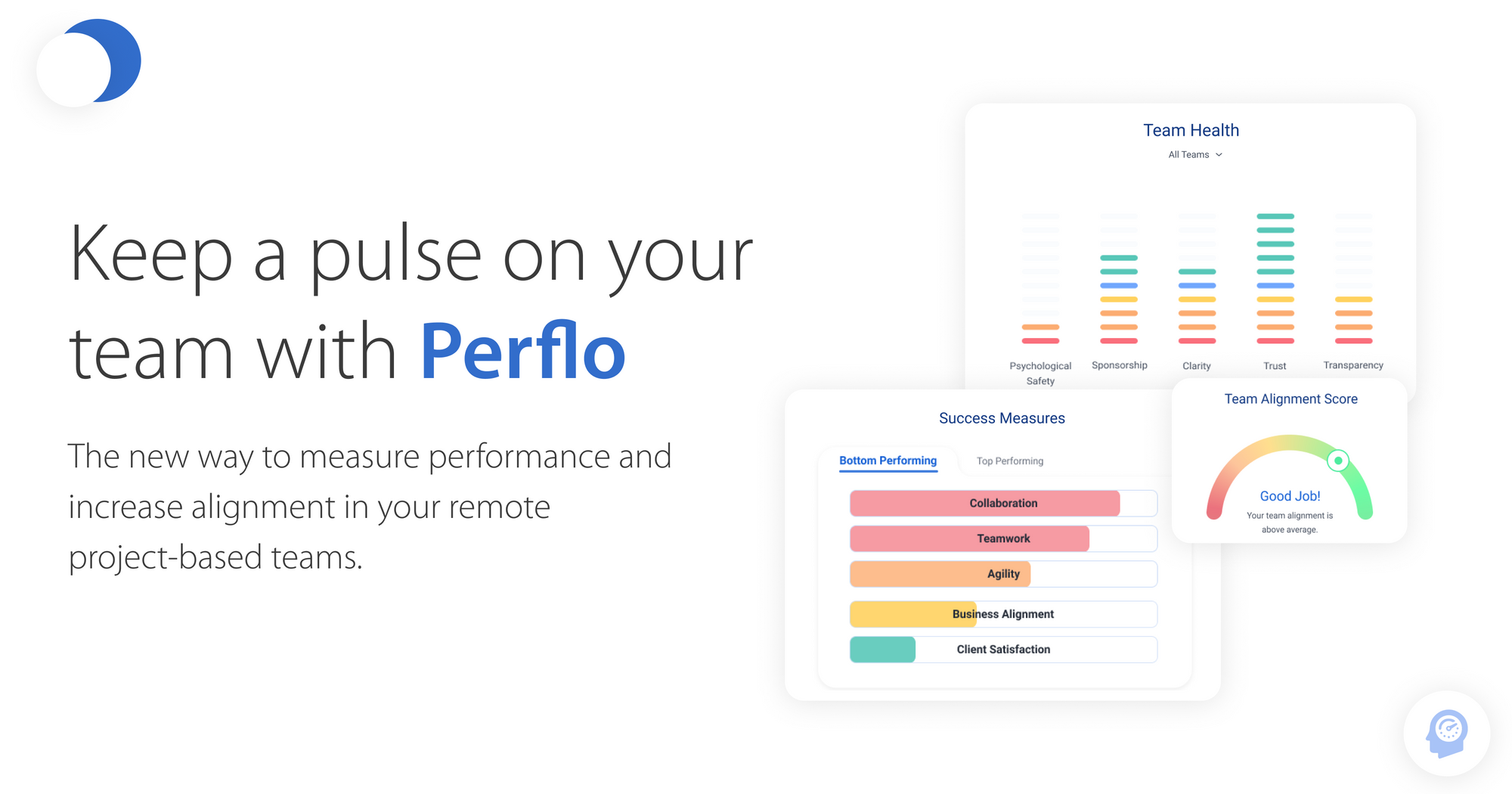 As teams go remote the probability of misalignment and low performance increases, Perflo helps teams stay aligned by facilitating continuous feedback loops and analyzing performance in order to bring managers real-time insights into their remote team's performance and engagement. Perflo plugs into the existing tools teams already use and does not require users to sign up as all interactions run through Slack and MS Teams. These automated feedback loops run throughout the project lifecycle and performance analysis is driven by the success criteria specific to your projects. It's the perfect mix between customization and automation.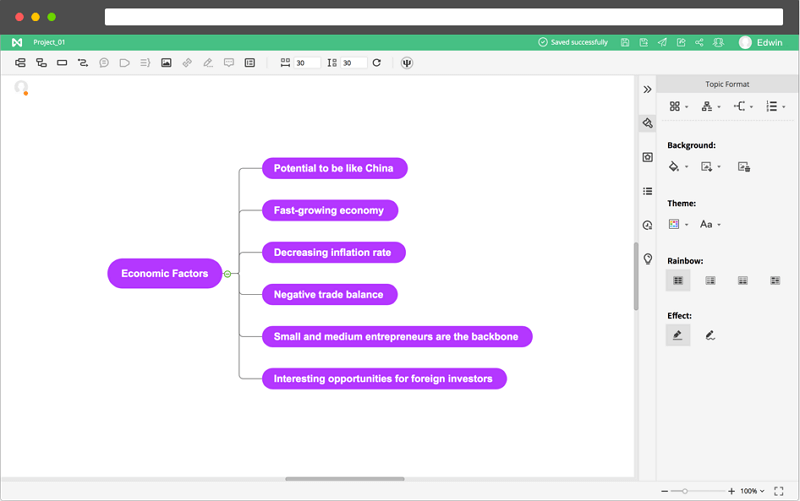 MindMaster is a full-featured cross-Platform mind mapping software. No matter your PC operating system is Windows, Mac, or Linux, you can easily view, edit, and save your files. At the same time, you can use MindMaster on your mobile device and the web. With the online collaboration, you can work on the same mind map with your team members in real-time. After that, you can export the file to editable PPT, Word, Excel, PPT. Also, you can present your ideas with MindMaster to the public directly.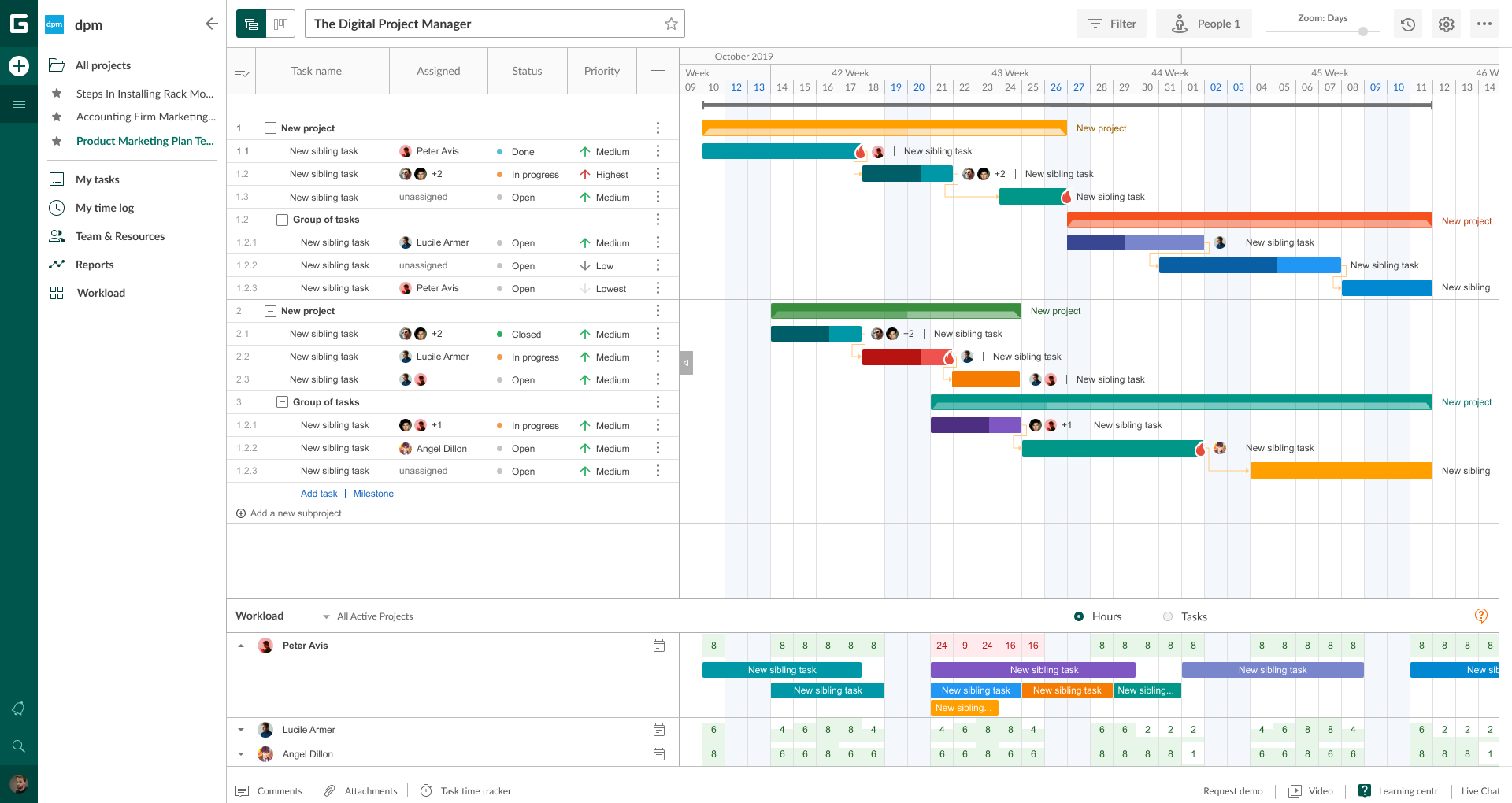 GanttPRO is an online project management tool that allows project managers and teams to plan, create, and manage projects on an intuitive Gantt chart timeline. it is used by hundreds of remote teams regardless of their location.
The project management nature is not the only advantage of GanttPRO. The software allows working with resources, tracking progress and time spent on tasks, managing costs and budgets, and, for sure, collaborating with team members. This robust set of features makes GanttPRO a good fit for remote teams from dozens of spheres and a central place for all the project-related information. By the way, the tool has myriads of professional ready-made templates for different industries.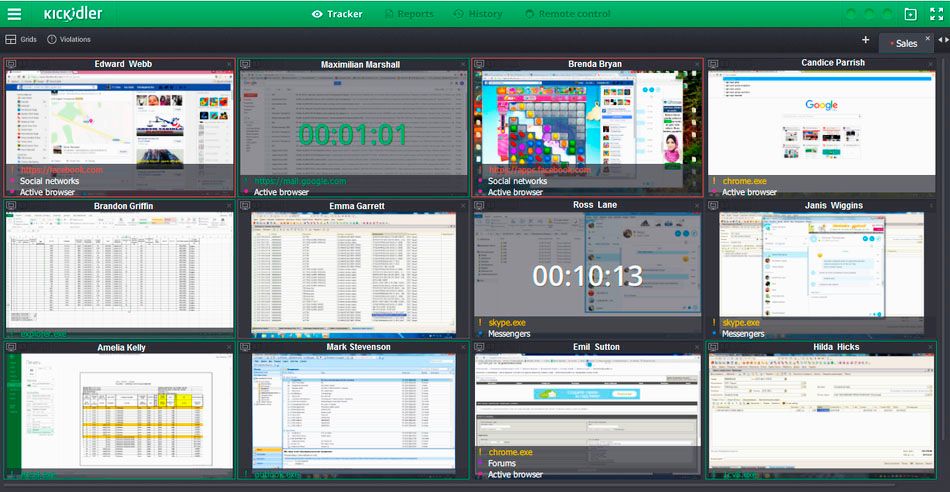 Kickidler is a new generation of employee monitoring software. It includes a range of tools designed to analyze the productivity of employees (including remote ones), provide information security and prevent insider threats.
The program's key features include real-time screen monitoring, video recording from PC screens, time-tracking, productivity analysis, violation control, and automatic notifications. Kickidler is easily installed on computers and laptops remotely, and it increases the productivity of your remote team tremendously!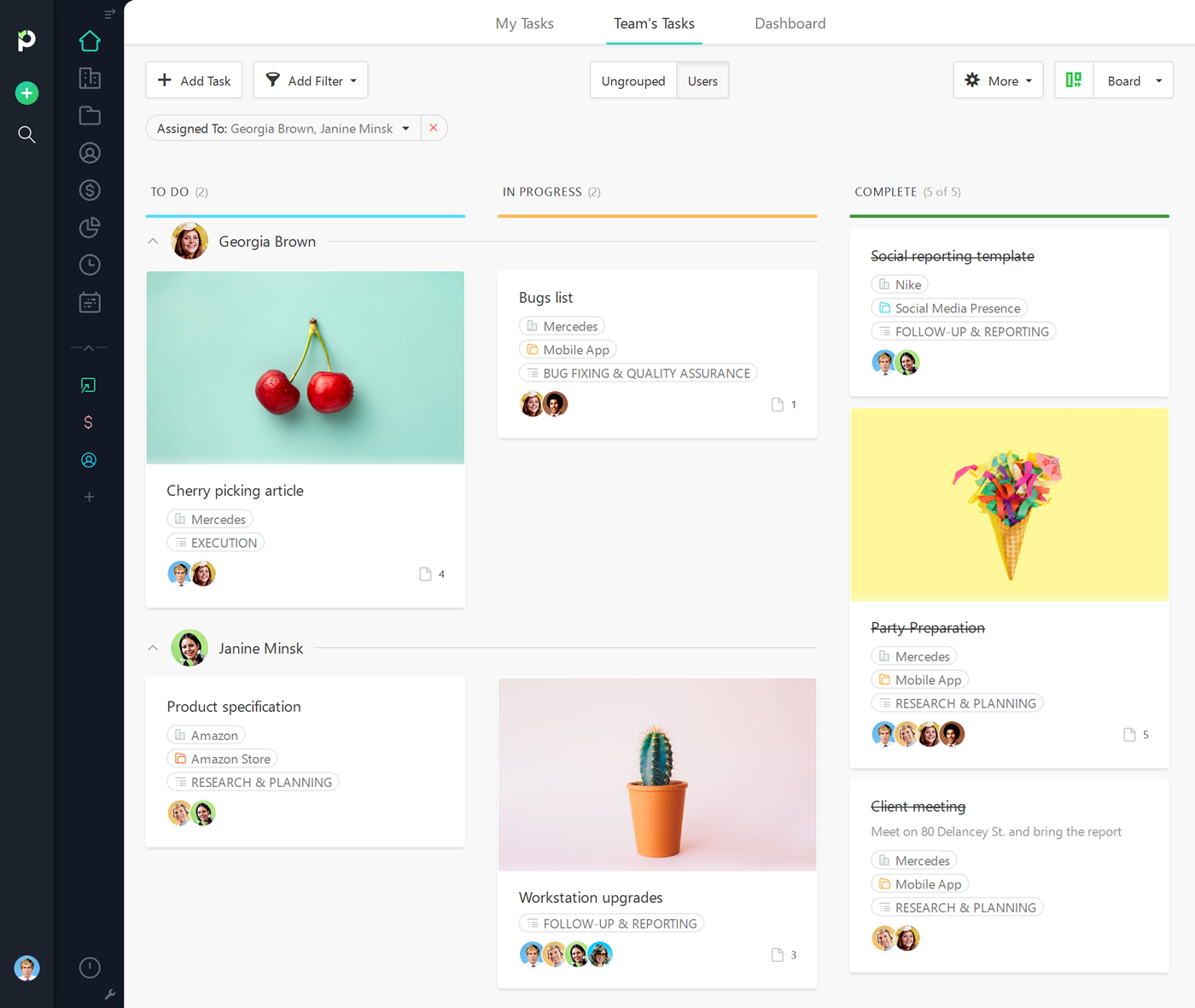 When working remotely, your project-related data will inevitably be scattered across different systems. Paymo is the project management platform that brings everything together.
From planning projects to scheduling resources, file proofing, tracking time, and invoicing your clients, the tool allows you to get in full control over your work without messy integrations and costs from multiple subscriptions. It also has a strong client-oriented focus, making it easy for clients to see what your team has been working on and pay for your services.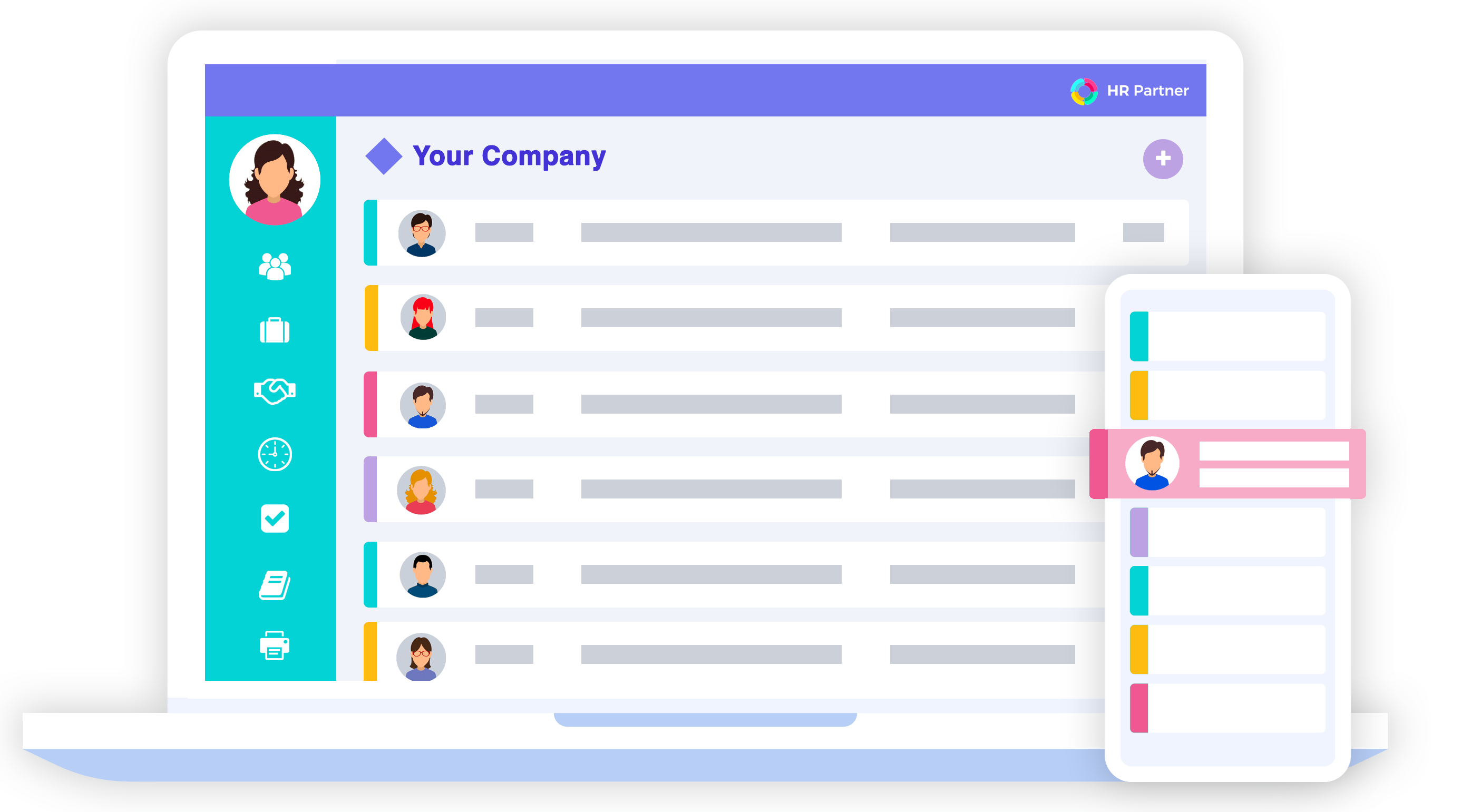 HR Partner is the online HR system for remote companies. It includes employee records management, recruitment and applicant tracking system, onboarding checklists, leave / vacation requests, timesheets, expense claims, employee portal, reminders, and a lot more. In fact, HR Partner gives you everything you need to manage your HR processes and reduce the time spent on HR administration tasks.
All businesses should have access to proper HR tools, without the big business or cloud costs! HR Partner is specifically designed and priced for small and medium businesses - so it's very affordable. You may not have a big HR department, but with HR Partner, you won't need one! Making remote work sustainable is the pressing problem but with all kinds of communication, collaboration and spend management tools available to businesses globally, it is clearly achievable.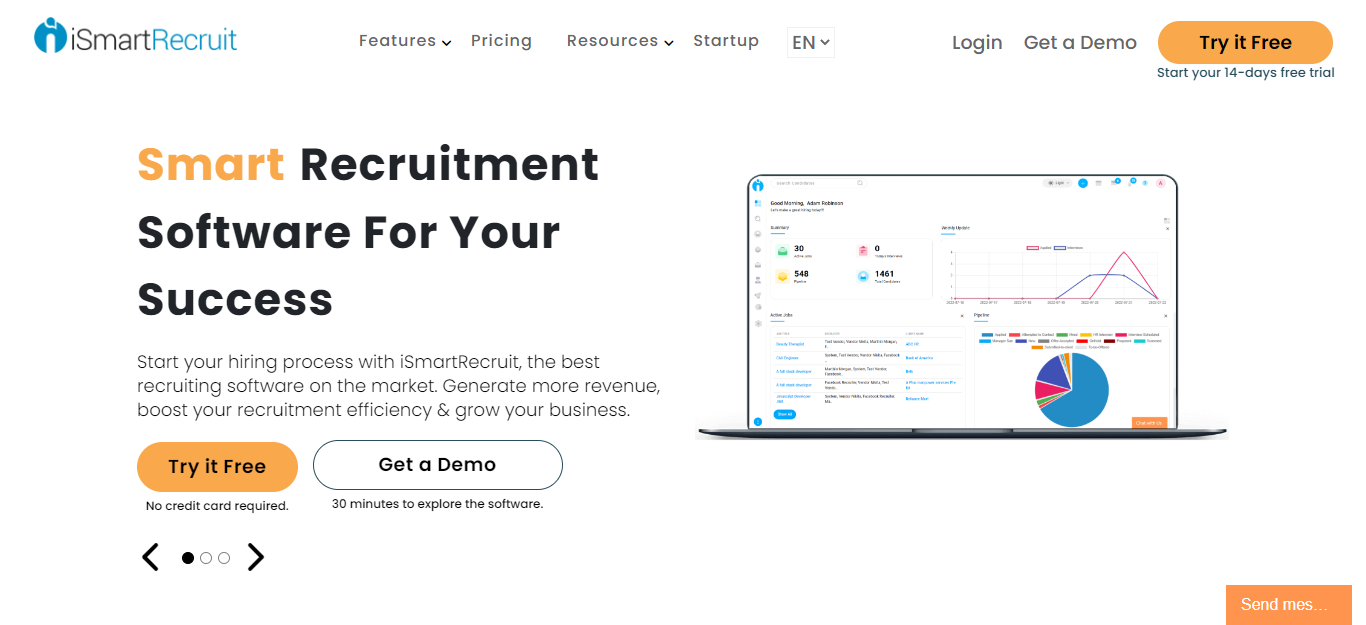 iSmartRecruit is an AI-based Applicant Tracking System that transforms your traditional recruiting into the most innovative and automated recruiting. It is a highly scalable and customizable ATS platform explicitly designed for the needs of small and mid-sized corporate HR, recruitment and staffing businesses. Also, Their Candidate Relation Management (CRM) software helps recruiters to enhance the overall positive candidate experience during the hiring process.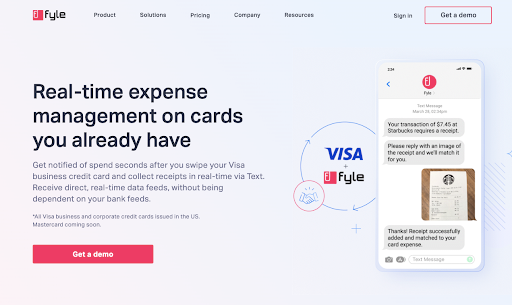 Fyle is an expense management software that lets finance teams take control of organization-wide business expenses. If your employees use a corporate credit card, Fyle notifies them of card spend seconds after the card has been swiped. They can reply with a receipt via text, and the expense is instantly reconciled in real-time. Fyle lets you gain access to real-time data feeds without being dependent on your bank feeds.
As skills become more niche, and the global conditions change, companies must empower their remote work infrastructure in order to attract top talent and be better at handling work from home teams, if the situation demands.
No wonder, most startups are already doing it. As the businesses mature through the current pandemic situation, we will see how this "new-normal" shapes the work trends in future too.
HackerEarth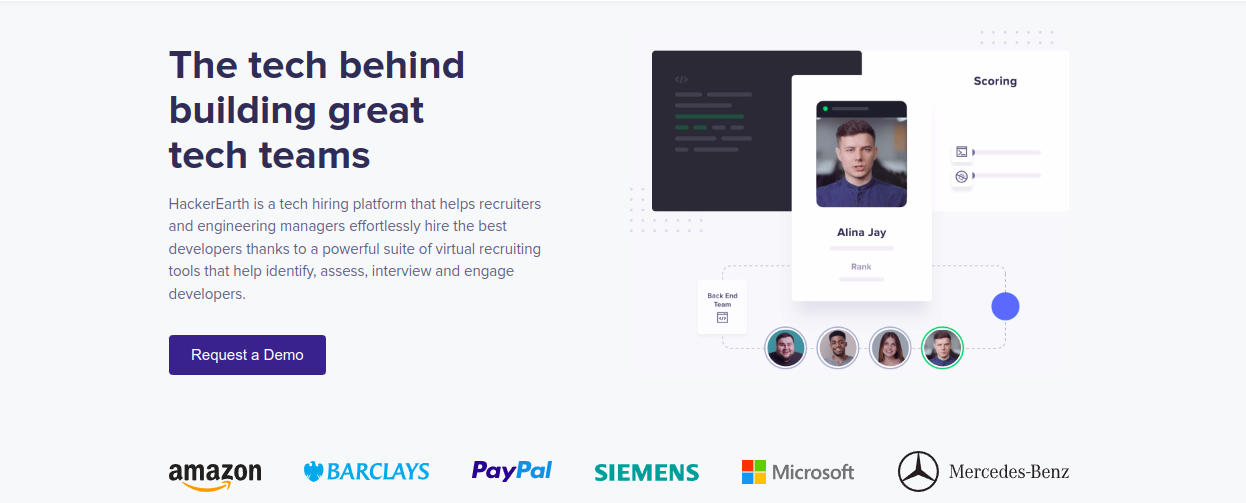 HackerEarth is a global company that helps large enterprises recruit, evaluate, and upskill developers based on specific skills. The company's platform enables recruiters to make the most accurate and informed decisions about candidates, screen developers, improve hiring efficiencies, facilitate continuous learning and development, and ensure the right developers are matched with the right positions. HackerEarth is also a leading facilitator of online hackathons and coding challenges, where its community of over 7 million developers can upskill and practice for employment interviews. The company was founded in 2012 with offices in San Francisco and India.
Pros:
- Extensive library of 16000+ exclusive questions across 18+ roles and 900+ skills
- Services 40+ roles and 10+ frameworks
- Automated evaluation and bench-marking of candidates
- AI-driven platform designed and tested for bias-free assessments
- Integrates with major ATS like Lever, ZOHO, JobVite, JazzHR, TalentHub
- Trusted by over 4000+ global tech companies
Are you prepared to embrace complete or partial remote work culture in coming times?