Search Engine Optimization often gets a bad reputation amongst business promoters as a stressful aspect of boosting their online discoverability. After all, good SEO can not only help you be found by potential customers, but will also drive your brand recognition and revenue. Moreover, let's not forget that in the 21st century online world, being featured on the top search engine results for hotly contested keywords is the ultimate hallmark of credibility for your business.
Think about it, every time you come across a new business, you search for them. How does your perception get affected if they're on page 1 for their industry's common keyword?
More importantly, what do you think if they DO NOT feature on page 1?
The same is true for people looking up your business as well.
Almost all of the SEO guides on the internet help you rank for competitive keywords and be found by potential customers. However, to successfully close a client, simply being found is not enough. You need to capture the user's attention and sufficiently impress them, or you risk losing out to other competitors with equally strong SEO strategies who rank on the search results right next to you.
Video is your biggest tool to ensure that potentials customers choose you after they find you. And this wisdom is backed up by statistics too. According to a Forrester Research study, pages with video are 53x more likely to rank on page #1 of Google Search results.
Here are 3 tips to overhaul your SEO strategy by incorporating video:
Good Content in a Pretty Package
This is generally true for any and all content or copy you post on your website. However, videos are more suited to sharing and embedding, which means that useful video content can potentially drive more backlinks to your website than equally useful text content (link building). The simple reason why videos go viral, and articles don't, is because videos capture the attention of the viewer and are easily shareable across multiple platforms.
In video SEO, if your video is embedded across multiple websites on the internet, it sends a clear signal to search engines that your content is informative and relevant. Similar to optimized text content, this will bring you more visitors and more visibility in search results. In addition, your visitors will stay longer on your website.
Another aspect of making good video content is making it attractive. This includes tight, crisp text copy (more on optimizing that later) as well as an intriguiging thumbnail to drive your viewer's curiosity.
TL;DR: Informative and relevant text is good. Equally communicative videos are great.
Traditional Keyword-Powered SEO
Most conventional SEO techniques work on videos as well, with slight modifications. Optimize your metadata and text copy just as you would optimize your blog posts.
Research keywords using the Google Adwords tool. Again, this is the same strategy that you should ideally employ for your text content as well.
While deciding which keywords to use and what content to create, use Youtube to research the existing videos as well as the auto-suggested keywords and phrases. In essence, switch from Google to Youtube when it comes to taking insights from the search algorithm suggested keywords.
Just like on Google look for low competition and long-tail keywords you can easily rank for. For example, if you want to promote SEO services, instead of simply creating videos on topics such as SEO tips, create content on more specific topics such as law firm SEO tips or fashion blog SEO strategy. Videos on topics like these will rank quicker and better when you're just starting out.
TL;DR: All text accompanying your video should be SEO-proofed just like your blog posts. Use Youtube to pick up suggested keywords, as it is video specific in nature.
Highlighting And Supporting Your Video Content
Once you have created a great video and accompanying text content, the next part of the puzzle is to highlight this content for both viewers as well as search engines.
For viewers, this means posting video content on pages that draw the biggest audiences and are the most relevant to your target group. In addition, the location of the video on the page should be easy to discover, with minimal scrolling and clicks required to reach the video.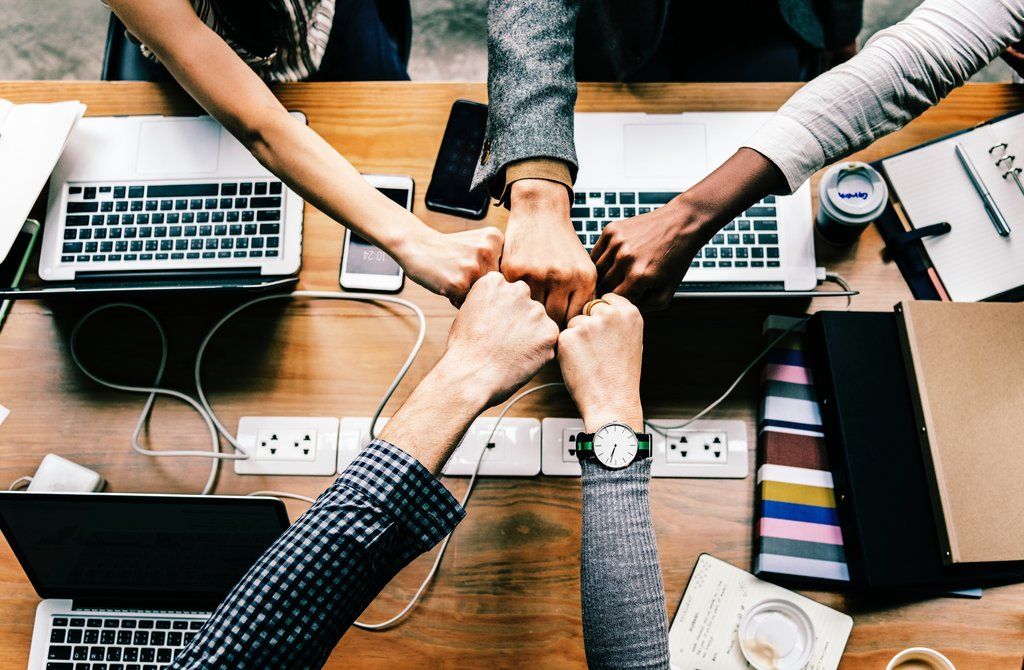 For search engines, this means helping their crawlers by the means of an organized website architecture and submitting your sitemap to Google and other search engines. In addition, accurate transcripts (posted alongside the video or as an independent blog post) are an absolute must, since a search engine determines the value of your video using these pieces of text. If closed captions are an option, as they are on YouTube, don't forget to use them either!
With these tips, you are now ready to take your SEO game to the next level. By using video as the anchor of your SEO strategy, you are future-proofing your website to stay in the top search results for a long time. It is by far the most potent tool in your arsenal to effectively engage potential customers for longer periods of time. Did these tips help you? Let us know in the comments below!