Before exploring the best vidyard alternatives, it is essential to understand the impact and importance of video content for brands and businesses.
Nobody can deny the impact that video content has on the prospects. This effect has not only led to an exponential adoption of video platforms by businesses across the world but has also led to way too many video platform options coming into the market.
Vidyard is one such platform. Like a lot of other video platforms, Vidyard too offers features such as ad-free premium hosting environment, live streaming, advanced analytics, and much more. However, the platform also comes with a lot of disadvantages!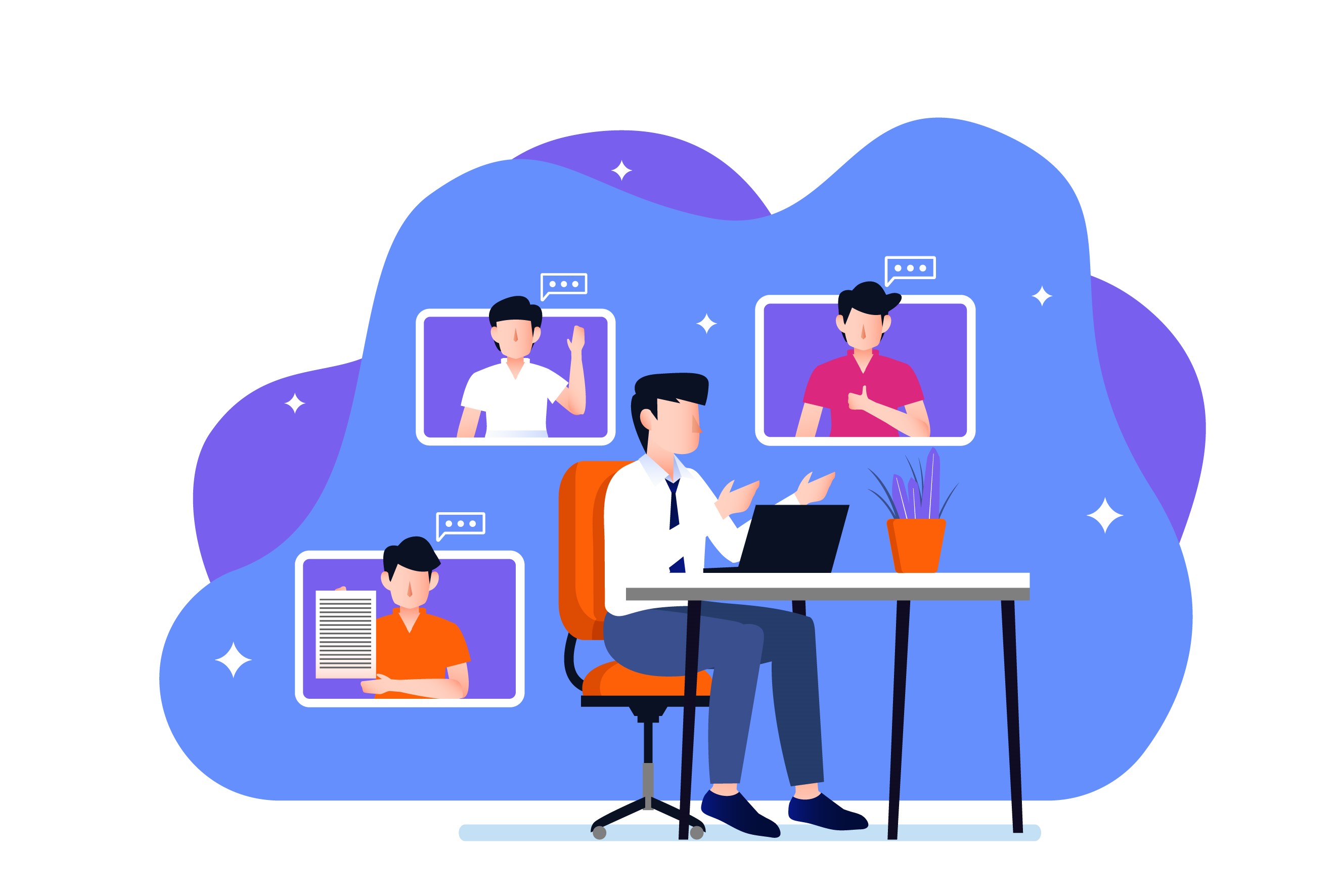 Create Your First Video Now
You can do it!
Get Started
Why Not Vidyard?
What's wrong with Vidyard? Why look for Vidyard alternatives?
Well, for starters, Vidyard is a highly expensive platform. The pricing plans for teams start at $300/month and go up to $1250/month. Hence, if you are a startup or a group of freelancers working together, Vidyard will turn out very expensive.
Furthermore, you can only record videos that are less than an hour long. Hence, if you are planning to use Vidyard to record and host educational courses, video podcasts, and webinars that are over an hour-long, even Vidyard's most expensive plan won't cater to that need.
On the other hand, this is a feature which some of the best webinar software offer for free or less expensive plans.
When you opt for Vidyard's most expensive plan, that is the one that costs $1250/month, you will be allowed to embed a total of 100 videos only. The other paid plans offer an even lesser number of video embeds and no plan caters to over 100 embeds. This makes the platform very restrictive in its functionality.
Customer support isn't one of Vidyard's forte. Custom onboarding, priority support, and a dedicated account manager are only available if you choose the most expensive plan ($1250/month). For the plan that is one level lower ($300/month), you will only get priority support and basic onboarding.
If you opt for any other plan, then you are basically on your own to navigate through any bottleneck that you face or you could submit a ticket for them to take up as and when they will. The platform offers no free trials to its users. The only way to judge if Vidyard works for your business or not is by investing money in it. Not the ideal way, right?
These drawbacks have prompted users to look for Vidyard alternatives. If you are one of them, then you are reading just the right blog post! In the next few minutes, I will take you through the top five Vidyard alternatives, their key features, pricing plans, and why they are better than Vidyard.
Let's get started!
StoryXpress
One of the leading end-to-end video platforms, StoryXpress offers an entire suite of video tools for businesses that use videos for their sales, marketing, customer support, and HR teams of all sizes.
Right from screen and webcam recording, video editing, unlimited ad-free video hosting, and advanced analytics to unlimited video storage and leading SaaS integrations, this tool comes as a blessing to businesses across the world.
With customer support being of their biggest strengths, the tool also provides lightning fast query resolution.
StoryXpress as a vidyard alternative also provides its users a 14 day free trial to ensure that the customers have enough time to try the tool and the features of a specific plan, before investing money. Now you know why StoryXpress tops our list?
Key Features
Screen and webcam recording: With asynchronous video messaging becoming the need of the hour, StoryXpress offers its users the option to record their screen and/or webcam to create quick videos and send them across to the recipient.
Unlimited ad-free hosting: StoryXpress offers its users unlimited storage to host videos in an ad-free environment. The best part is that you can embed these videos on your website and use a CName to host them on your domain name.
Advanced video analytics: Apart from the basic metrics like views, shares, and impressions, StoryXpress offers advanced insights like which parts of the video are watched/skipped the most, how many meetings were booked after viewers watched a video, how many times the CTA (call-to-action) was clicked and so on.
SaaS integrations: You can integrate StoryXpress with many leading SaaS platforms like HubSpot, Pipedrive, and Calendly among others, to improve the productivity and efficiency of your team's daily operations.
Team libraries: This is a great feature to ensure that all videos are available in a single repository and not scattered at different virtual locations. Hence, with specific libraries, all team members know exactly where to look when they need a video.
Video player and page customization: You can customize your video player as per your organization's brand guidelines. You can also add your logo, your brand's colors to the player and modify specific controls like playback speed, volume, autoplay, etc.
Call-to-action: You can add buttons (directing users to landing pages), forms (prompting users to fill in custom or StoryXpress's default in-built forms to capture leads), banners (draw viewer's attention to specific announcements) to the video. You can also allow your prospects to book meetings with you right within the video player.
A/B thumbnail testing: StoryXpress allows its users to test two different versions of thumbnails for the same video. This allows you to derive insights to understand what kind of video packaging your customers associate with the most.
Why is StoryXpress the best Vidyard alternative?
StoryXpress allows its users to embed any number of videos and record videos of any length. Vidyard, on the other hand, even in its most expensive plan has a strict limit on the number of videos that can be embedded and the length of the videos is also capped.
StoryXpress provides impressive and exceptional customer support to all its users and custom onboarding to its Pro and Plus plan users, which cost $39 and $159 respectively. Vidyard provides custom onboarding and priority support only to the users of its most expensive plan ($1250/month).
You can get a 14-days free trial for all the StoryXpress plans. Vidyard does not offer a free trial for any of their plans.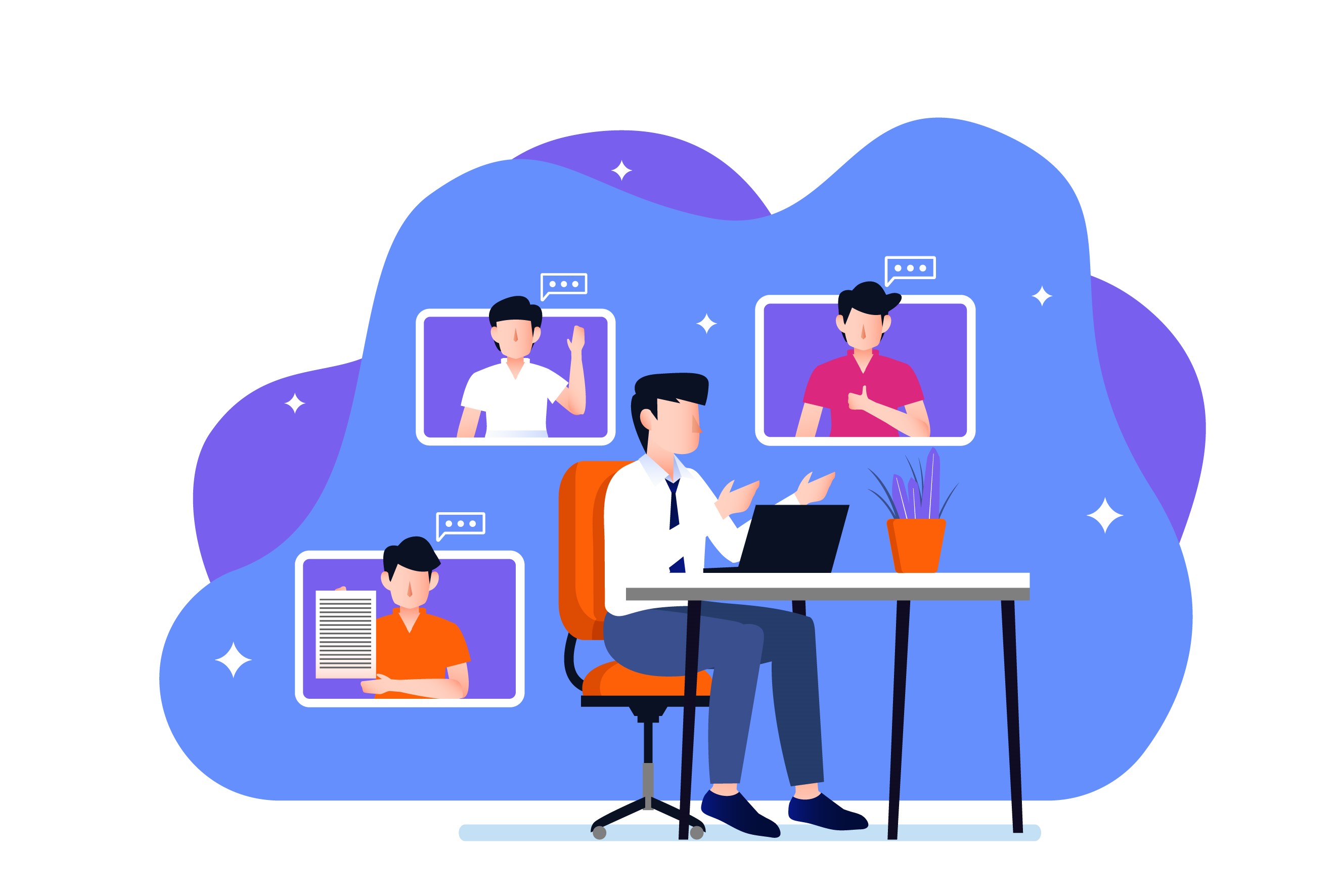 Get StoryXpress Now!
Video Platform for High Performing Teams
Get Started
Wistia
One of the popular names in the video marketing industry, Wistia is well-known for its feature-rich platform that helps marketers turn videos and podcasts into successful 'marketing machines'. As a vidyard alternative, The platform offers lead generation tools, marketing integrations, advanced video analytics, and player personalization options to ensure that all their customers have access to easier and better marketing.
Apart from hosting, if you also want to create, edit and share videos on Wistia, you need to buy a subscription to their product called - 'Soapbox'.
ProTip: With StoryXpress you can create, edit, manage, host, and share videos using a single subscription, starting at a mere $8/month.
Key Features
Video customization: All Wistia users have the option to customize their videos as per their company's brand guidelines. You can add your organization's brand colors and logo to the video to ensure that it is in line with your marketing guidelines.
Calls-To-Action: Be it adding links, CTAs to collect email addresses at any point in the video, or lead generation forms, Wistia ensures that every video created on their platform gives their users an insight/lead about their customers.
Integrations: Wistia offers a very feature-rich library of integrations with tools like MailChimp, HubSpot, Marketo, and many more.
Sharing videos: All Wistia users can share their videos on social media handles or they can also embed them in emails.
TV-like experience: This is one of Wistia's most attractive features. With options like 'up next' and 'watch trailer', it offers its users a TV-like experience while viewing videos.
Why is Wistia a good Vidyard alternative?
Wistia offers its users impressive customer support. They also offer access to a help center and well-written blogs and videos to help solve customer queries. Vidyard, on the other hand, offers priority support only to members of Teams and Business plans which cost $300/month and $1250/month respectively.
Wistia offers a free trial for their 'Soapbox' product, this ensures that users test the tool before investing money in it. Vidyard offers no free trials for any plans.
Vimeo
Securing third place on our Vidyard alternatives list, Vimeo is one of the leading names in the video industry as video hosting platform. Be it video creation, customization, distribution, live streaming, advanced analytics, or exceptional customer support, you name it and Vimeo has an offer to make.
Vimeo also allows its users to convert their videos into money-making machines by using Vimeo OTT (over-the-top).
Key Features
Live streaming: Offers Vimeo users high-quality live streaming
Screen recording: Vimeo users can create videos from scratch by recording their screens.
Creating videos from templates: Users are also provided with a lot of templates to create videos quickly.
Hire a video professional: This is a very attractive feature offered by Vimeo. Users can post a job on Vimeo and hire freelancers for it.
License stock footage: Users also get access to the vast stock footage resource that would help them build more creative videos.
Why is Vimeo a good vidyard alternative?
Vimeo offers a 30 days free trial for their Plus, Pro, and Business plans. Vidyard offers no free trial for any of their plans.
Vimeo offers priority support to all their paid plan users. Vidyard, on the other hand, offers priority support only to the Business and Teams plan users.
Loom
One of the most effective options to communicate and align with remote teams, As a vidyard alternative, Loom is majorly used to send/receive video messages. You can use various options like the Loom Chrome extension, the Loom desktop app, the Loom iOS app, or the Loom Android app to create videos using the platform.
Loom also understands the need for integrations and has partnered with leading SaaS platforms like Gmail, Medium, Notion, Slack, Zendesk, and many more.
Key Features
Multiplayer Workspace: Loom promotes remote team collaborations by offering this multiplayer workspace feature.
Team Library: This attractive feature offers its users the opportunity to keep all videos (created videos and the ones you are currently working on) at one single virtual location. This eases the process of finding them when needed.
Analytics: With insights like CTA click-through rate for videos, what parts of the video were the most-watched/skipped amongst others, Loom provides analytics to help users build a deeper understanding of their audiences.
Custom Branding: Customize aspects like logo, color, etc. of the video player to create videos in line with the organization's brand guidelines.
Why is Loom a good vidyard alternative?
Loom offers a 14-days free trial for its paid plans, hence allowing users to make a data-backed decision before investing. Vidyard allows no free trials for their paid plans.
Loom is a more cost-effective option, the paid plans start at $8/month, whereas Vidyard's paid plans start at $15/month.
BombBomb
The last in the list of vidyard alternatives, BombBomb works on the thought process that in current times, where remote working is the new normal, the next step towards meaningful conversations would be - exchanging video messages. The platform allows users to record, send and track the performance of video emails.
BombBomb also offers its users features like contact syncing, admin control, and unlimited file storage that make this platform a worthy Vidyard alternative. If you have a team of five people or more and if you are a Plus user, the BombBomb team schedules a custom training session to ensure each of you knows how to make the best use of the platform.
Key Features
Record: BombBomb allows its users to create videos from scratch by recording both their screen or/and webcam.
Share and track: With options to send countless emails to your database of users, share video messages on social media and get real-time performance updates on the video emails, BombBomb is the go-to choice of companies like Toyota, MOO, and Remax amongst others.
Integrations: Provides integrations with over 50 popular tools like Salesforce, Animoto, BoomTown, Gmail, and many more.
Customer support: BombBomb provides access to a knowledge base that has answers to the most commonly asked questions. In case you need more help, they have also provided a support email ID that could be used, or you could also fill a customer support form that they will respond to.
Why is BombBomb better than Vidyard?
BombBomb provides a free 14-days trial for all their paid plans. Vidyard, on the other hand, provides no free trials for any of their plans.
With BombBomb users can add videos to their Gmail autoresponder. This is an extremely attractive feature since it adds a personal touch to the emails. Vidyard does not provide video autoresponders.
That's all.
I hope this list of top 5 Vidyard alternatives would have given you a better sense of direction in your search. In case you are still confused, StoryXpress's 14-days free trial would help.
You could also reach out to our team of video experts who will guide you through the working and benefits of StoryXpress in real-time. We are waiting for you!