Today's consumers have numerous options. Not just for streaming services but basically for everything. SaaS providers were also impacted by this. Businesses started implementing customer success best practices, strategies as offensive strategies rather than defensive ones, especially in light of the epidemic and everything that comes with it.
In other words, businesses started to focus on the customer's experience and what it means for their brand. They realized that a positive user experience leads to high retention rates and happy customers.
It was evident that if you want your business to succeed, you should emphasize customer success. Less obvious, meanwhile, is how to encourage such an attitude best.
To understand what customer success means. It's more than just providing excellent customer service and quality products or services. Instead, it is about making sure your customers are getting the most out of your product or service and that their needs are being met.
So, before we dive deep into what customer success best practices you should adopt for improvement, let us know what customer success really means.
What is customer success?
Customer Success ensures that your consumers get what they want from your product by responding to their questions and wants. Customer success also learns about potential short- and long-term issues that customers may have and addresses them appropriately.
Customer success increases the likelihood of retaining customers by ensuring that consumers are satisfied with a product or customer service. That's a crucial component of creating recurring monthly revenue for SaaS and other subscription-based businesses.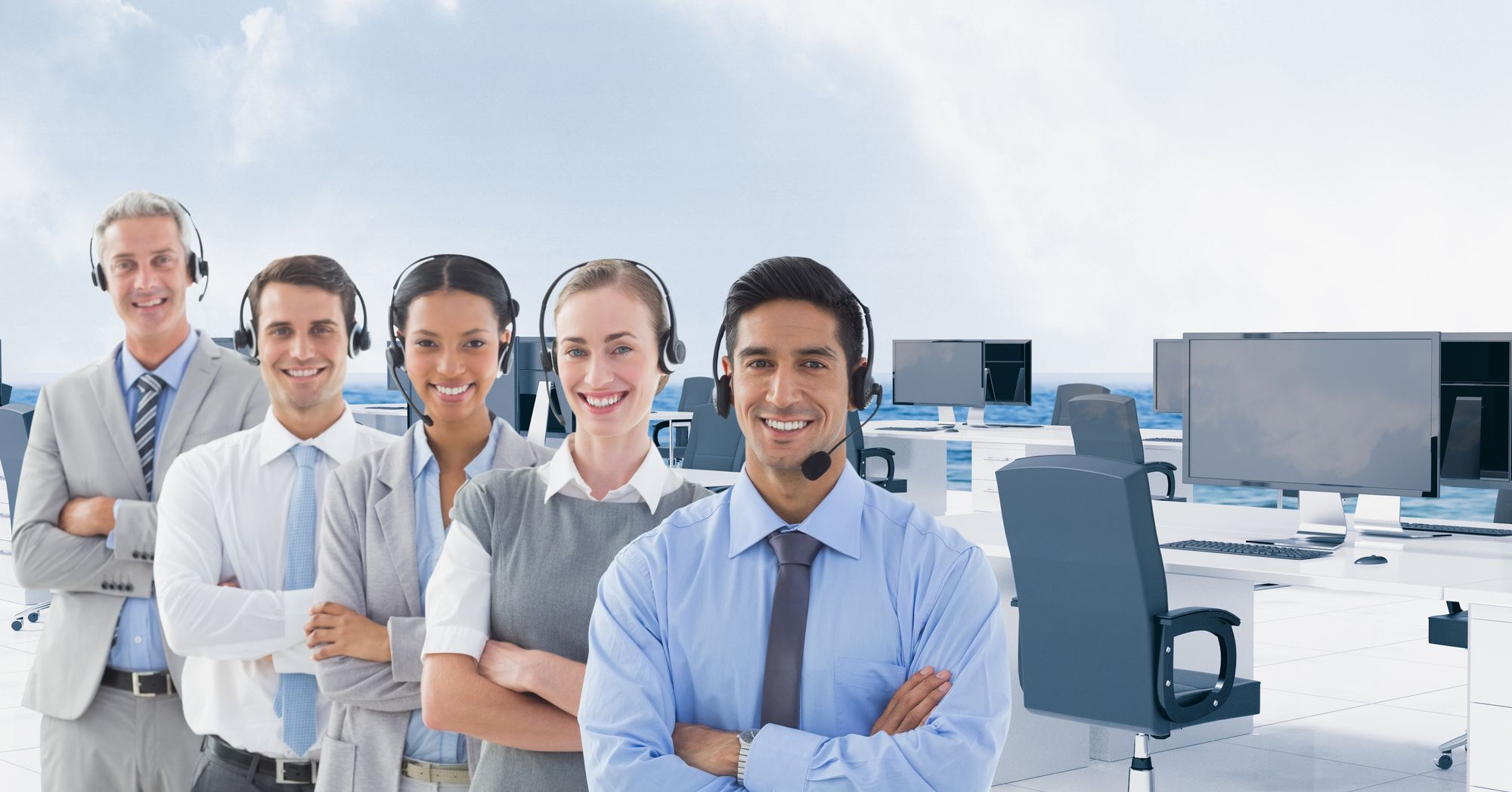 Customer success also increases the likelihood of retaining customers by ensuring that consumers are satisfied with a product or customer service. You may boost customer happiness and get devoted consumers because customer success helps you keep your clients happy and satisfied.
Customer success is an essential component of creating recurring monthly revenue for SaaS and other subscription-based businesses.
This is why it's so important to keep your customers happy and satisfied. You want to retain them for as long as possible because it's easier to sell new customers than it is to replace existing ones. The more you focus on customer success, the more likely you are to attract new clients and retain old ones.
Why is customer success important?
A study found that customer success programs at firms are five times more cost-effective than customer acquisition plans. Accordingly, retaining your current clients will increase your earnings significantly.
The fact is, customers are more likely to buy from you again if they had a good experience with you. If they do not feel that way, they may look elsewhere for similar products or services.
Also found that customer success programs have a significantly higher effect on revenue than customer acquisition plans. In addition, companies that focus on customer retention are able to reduce the cost of sales by up to 60%.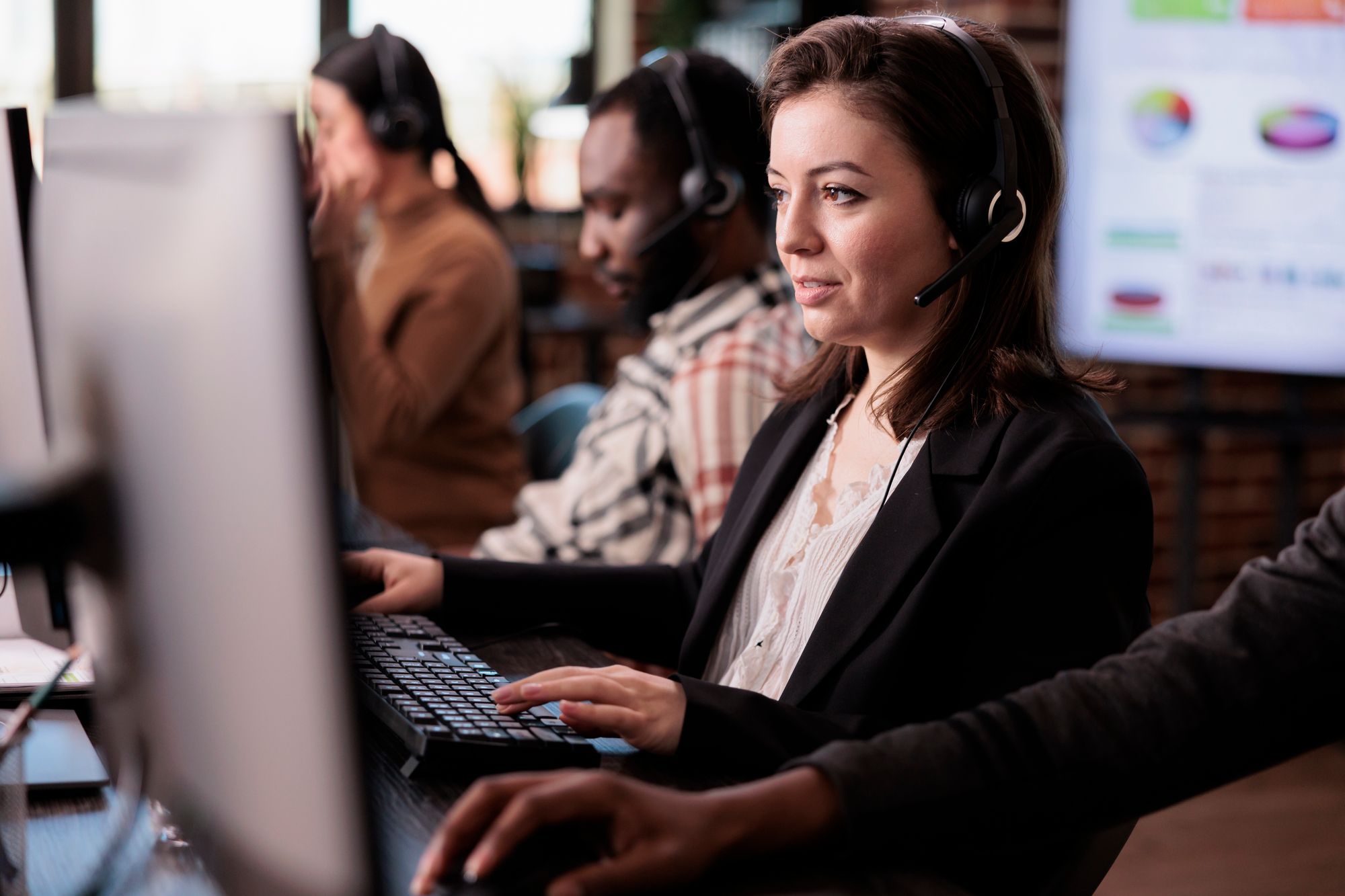 Improved, customized success techniques can help you in the
Retention of customers
The most important thing to remember when it comes to the retention of customers is that you can't control their behavior. The best way to keep people coming back and spending on your products are by giving them reasons to do so. If you have a great customer service team, they can help you figure out what those reasons are.
Acquiring new clients
Acquiring new clients can be difficult and many businesses fail in their first year. However, if you work hard it's possible to make enough sales to keep your business going. All that can happen is depend on your team and the type of customer service you offer. If you want to grow your new business, it's important to know how to attract new clients.
Marketing of a brand
Branding is important for a company, especially for giving that single view of its brand to everyone. Marketing is the process to continually increase the potential for customer success, which is vital for a business in order for it to grow and prosper.
Branding can be defined as building a symbolic identity around products or services, but it can also be seen as an emotional attachment people have towards the products and services that they are selling. It is important to understand the brand marketing continuum because it can help to understand how customers prefer to interact with your brand.
Profitability
Customer success plays a key role in profitability. The key to profitability is to ensure your customers are satisfied by delivering a quality product and impeccable customer service as well as employing regular feedback loops to collect data on how they are using your product and how they feel about it. Plus, they should be happy to buy from you again.
Now, let's get into the Customer success best practice so that you can implement it.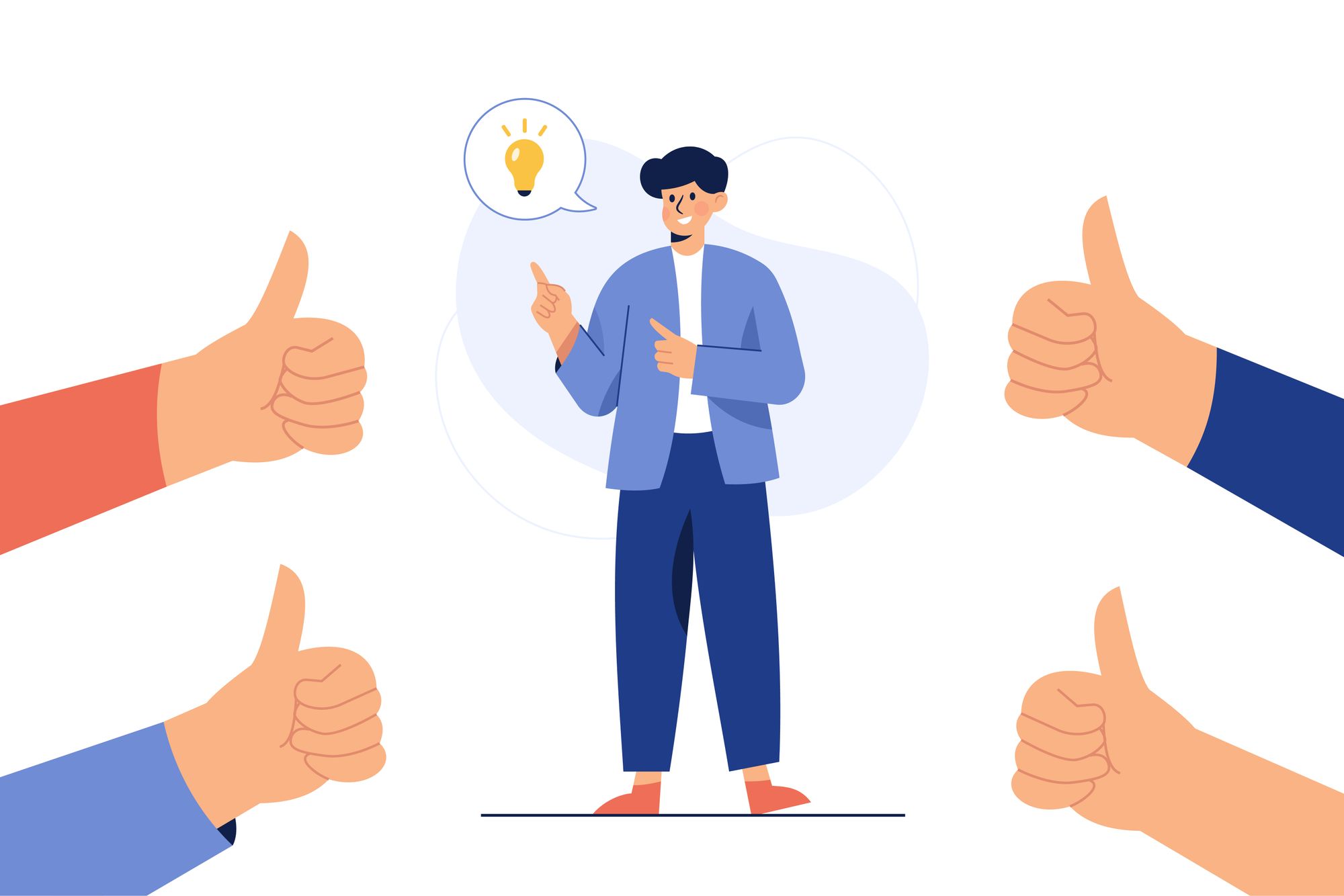 8 Customer Success Best Practices To Adopt In 2023
1. Recognize your customer
Consider yourself a customer. When you are the one making the purchase of your goods, what does success look like? What do you want to gain from the service? You can directly ask your customers if you don't think you can understand their perspective.
Many businesses employ the "voice of the customer" (VoC) approach to better understand their customers. You can obtain a clear response since you directly ask your customers. Remember that your customer success best practice is to know what your customers expect from your product, not what you consider a success.
So, this is the reason why you should always ask your customer what they think a successful service looks like. You may also want to ask them how often they use your product, how much value they get from it, and what would convince them to stay with you.
2. Recognize What Customer Success Means to Them
If you just remember one thing from this list recommended for customer success best practices, consider this. Knowing what your clients are trying to accomplish is necessary for providing them with effective help. Most likely, you believe you already know.
You very well might, too. But you must be certain beyond a reasonable doubt.
Therefore, you must communicate with your clients. Send brief email surveys to those who register for your service. To learn more about their objectives, contact leads and customers. Converse with guests during gatherings and events. Contact the people you know in the business.
Ask them what they're trying to accomplish with your service. Ask them how it is helping them achieve those objectives. Talk with clients who have stopped using your service. Find out why they left and what could have prevented it from happening.
Find out what your clients want. This will help you to create a better product or service that addresses their needs. It also lets you know if you are on the right track or not.
3. Focus Immediately On Customer Success
The easier it will be to focus on customer success early on in the development of your business. Focusing on customer success is not simply something you do; it permeates every aspect of your business.
Once your organization is established, you may start implementing customer success best practices. However, you'll achieve success more quickly if you include it in your business while you're still strengthening your team and market position.
Starting the customer success process early in your client's lifecycle is another smart move. You don't have to wait till they subscribe to your service or buy your product. Customer success should be the main emphasis of your company's sales, marketing, customer support, and other teams.
This is another way to accelerate your organization's growth. The more you invest in customer success, the better you'll be at delivering a product or service that meets your client's needs and expectations. And when you do that, they'll tell their friends about what a great experience they had with you, and then those friends will become new customers too.
4. Actively engage with customers.
Customer success adopts a more proactive approach to providing consumers, whereas customer service is typically reactive. All of the above-mentioned value-adding techniques can be applied proactively. One of the pillars of customer success is making proactive touch with your consumers.
For businesses that have historically only provided reactive customer support, it is a weird idea. So one of the main reasons why businesses need to adopt a more proactive approach is to keep their customers engaged. This is becoming increasingly important as consumers' attention spans shrink, and they become more likely to abandon brands that don't engage them.
However, if you are able to provide value through proactive contacts, the procedure will not only become one of your selling points but also one of your most important tools.
5. Informative Videos for customer success
Videos are a great way to communicate with customers and prospects. From providing the product demo videos to showing them newly launched in the product, interactive and informative videos can help customer success teams to inform clients in the clearest way possible.
Also, if the customer success team is using video marketing in the right manner, the clients can become the brand ambassadors of your product.
Now, many say that storing a large amount of visual data is a challenge, but if you have a good video hosting server in place like StoryXpress, this issue can be resolved too.
6. Investment In Tools for Continuous Improvement
In order to make sure that you're giving your customers top-notch customer service, you need to do more than just implement customer success best practices. Additionally, you must confirm that the best practices are working.
Metrics and measurement have a role in this. You may have a thorough understanding of how your customer success team is doing by using customer success software or tools.
Are clients successfully completing the onboarding process?
Do they frequently use the product?
How do your SaaS turnover rates change over time?
Tracking all of these indicators will reveal your strengths and shortcomings, and you need tools. For instance, if onboarding frequently fails, you might put effort into making it better. You can implement new procedures to lessen a certain form of turnover if you're experiencing it.
We also believe that knowledge is the secret to customer success, and if there is an issue in accessing the required information, it can result in a degraded client experience. So, to resolve information accessibility issues, enterprises need to invest in tools like knowledge base management for improved knowledge accessibility.
7. Provide Your Customer Success Team With Several Routes
Have you ever needed to contact a business but couldn't locate their customer service phone number? Need help finding an email address to contact them?
It is a frustrating situation. You don't want your consumers to have it, either.  
Make sure that your website, in accordance with TCPA compliance, clearly displays both your phone number and email address. If possible, include a chatbot facility. Make it simple to find the same information on any apps or other digital products you may have.
In addition, make sure that your team reacts promptly. Customers dislike being placed on hold when they are experiencing a problem. Additionally, responding to emails more than 24 hours late is unacceptable today. These are a few of the metrics you need to keep an eye on.
Keep in mind that the customer service experience does not end when you have successfully resolved an issue. In fact, it is just beginning. When you are ready to close out interaction with a customer, make sure that you ask what else they would like from you and how they feel about their experience overall.
8. Always prioritize your customers.
The idea that your business exists to serve your customers is the thread that connects all of these best practices. And you'll be successful if everyone who works for your firm, from top executives to front-line customer service staff, remembers that.
Each of these customer success best practices doesn't have to be implemented immediately. Rather, focus your attention on developing your customer success program from the ground up while keeping best practices in mind. Keep your consumer at the forefront of everything you do and concentrate on one step at a time
The more you do, the better your chances of success. If you follow these steps, you'll be able to build a strong foundation for your customer success program that will provide benefits for your customers and also for your business.
Conclusion
For the sake of your company, you should put the satisfaction of your customers first. In the modern era, the quality of your relationships with clients will determine whether or not your firm is successful. You should assist your clients when they need it because:
Success or your client implies success for you. Long-term business benefits include increased customer loyalty, retention, and revenue through a customer success team and strategy.