How many sales emails do you receive in a day?
And, how many do you open?
Or, actually respond to?
The fact is that business professionals receive a lot of emails on a day-to-day basis and 35% of them check email on a mobile device.
Often, they don't have the time (and the will) to open every single email that lands in their inbox.
They see multiple emails lying in their inbox, open a few, read even fewer and act on the ones that are particularly distinctive.
Thus, the challenge is to figure out how to be distinctive?
Or, to put it otherwise, how to stand out of all the emails that your prospects may be receiving on a daily basis?
This post is all about writing sales emails.
We shall try and understand how to write the best sales email ever.
We shall also see what is it about a sales email that pushes the viewer to not only open it but read it till the end and then do what you want them to do.
Towards the end of the post, we shall also have a look at some of the best practices to pay attention to while writing a sales email.
Let's get started!
How to Write a Sales Email
How to write a sales email? Too common a question but seldom answered right!
Writing sales emails can be tricky.
After all, you don't have to sound "salesy" while your recipients know that you are trying to sell something.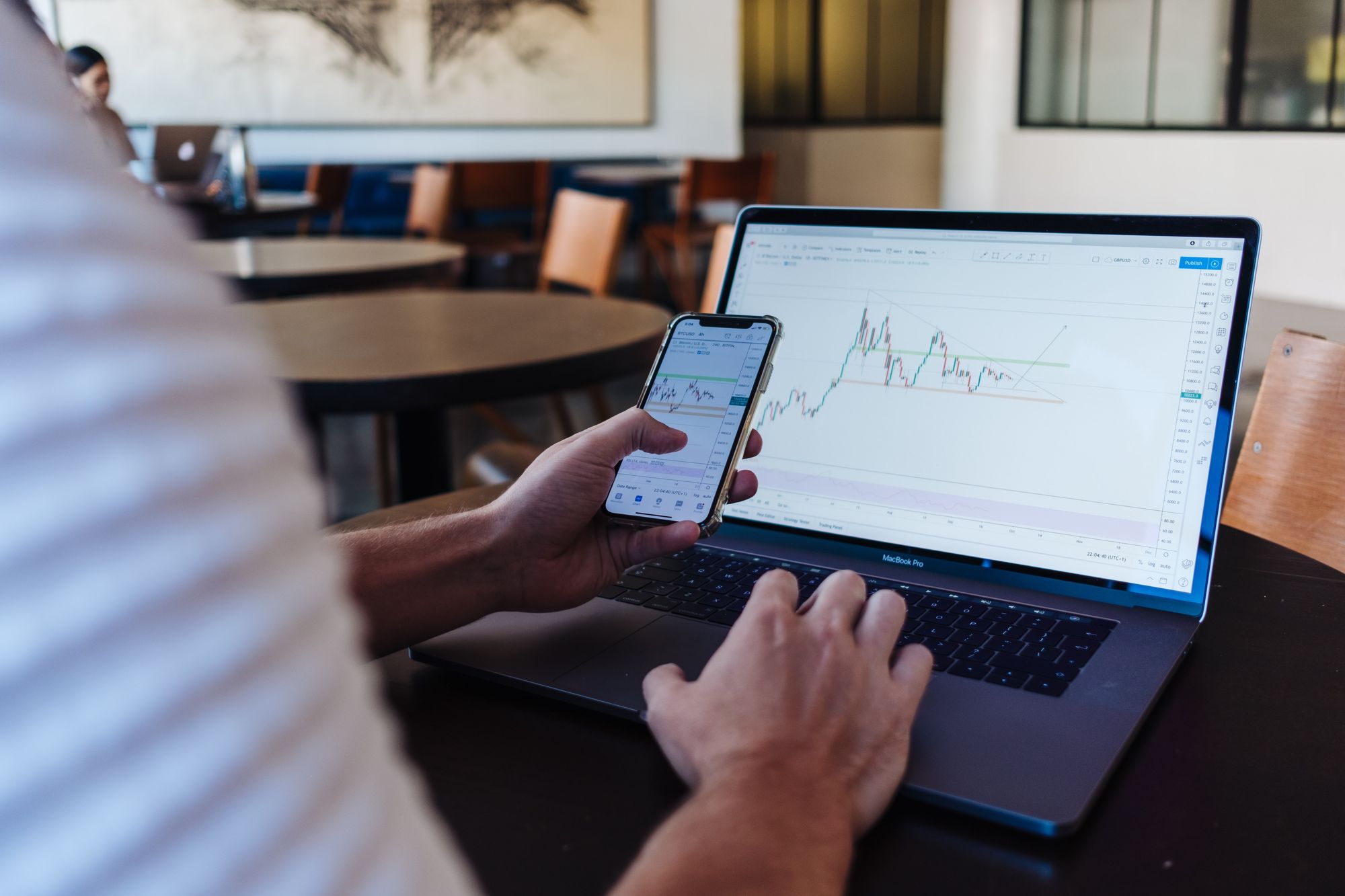 Although this ultimate guide to writing sales emails will be the only resource you'd ever need to write the best sales emails ever, it's crucial to note that email marketing success is all about being good at A/B testing.
You must be creative and innovative enough to avoid being spammy. Also, re-check everything before sending your first email so you wouldn't need to stop and unsend the email it before it goest to the recepients.
Step out of your comfort zone and think beyond the usual tips and tricks freely available on the internet and try coming up with something new.
What worked for us may not work for you. Or, what worked for an MNC may not work for a startup.
The Anatomy of the Perfect Sales Email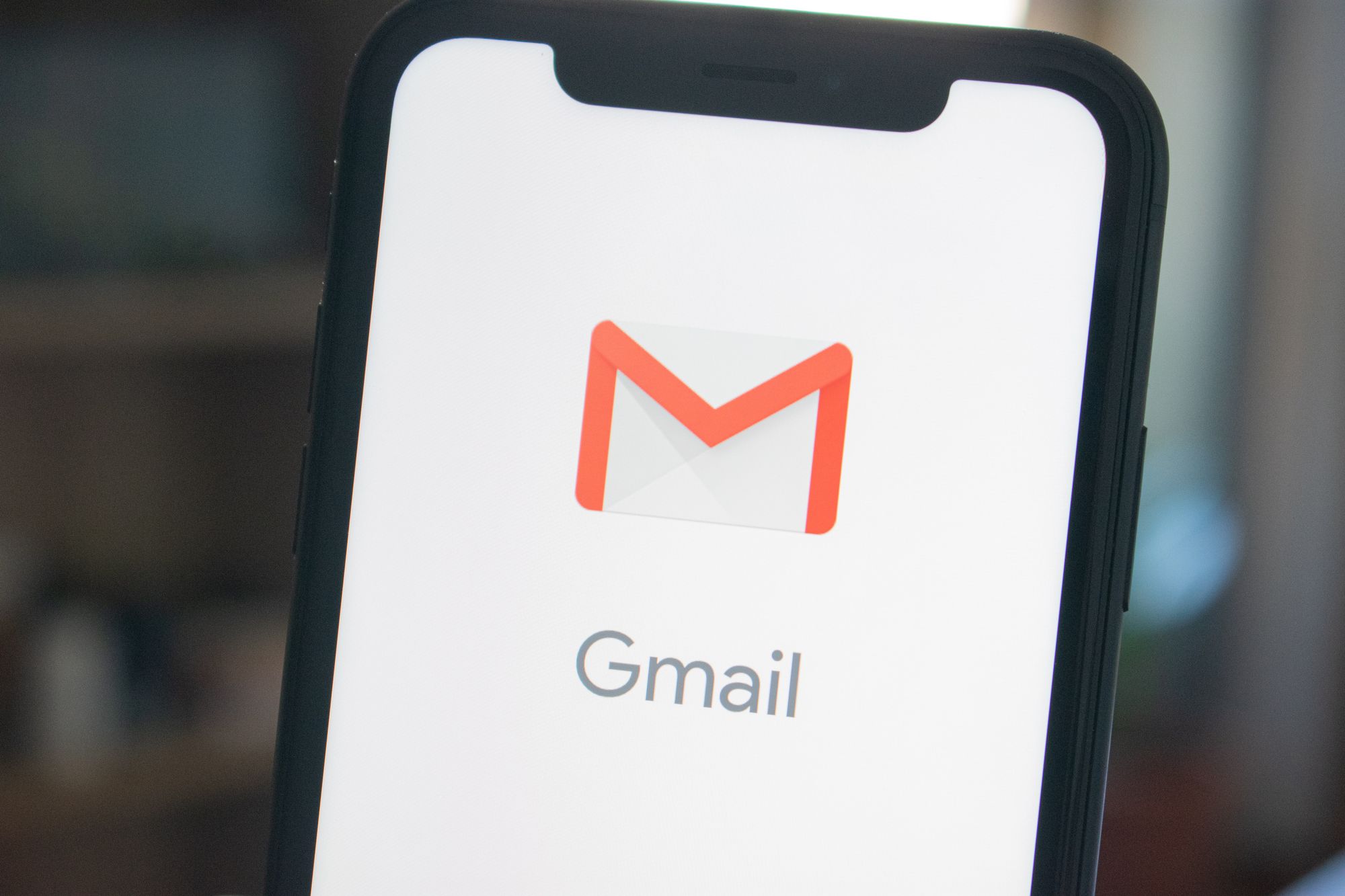 The perfect sales email can usually be broken down into these segments -
An enticing subject
A non-generic opening sentence
Copy that resonates with the prospect
A short video
A call-to-action and warm closing statement
A professional signature
You must ace each of these segments individually in order to come up with a sales email that converts.
Each of these segments should be well thought of and must resonate with your goal of keeping the prospect glued to the email till the end.
Let's approach each of these one after the other.
An Enticing Subject
What, according to you, is the most difficult step of converting a prospect into a paying customer using sales emails?
Well, it is having them open your email in the first place!
Believe it or not, if they have opened your email, half your job is done.
And, how do they decide if they want to open it or not?
After reading your subject line!
In fact, statistics suggest that 35% of email recipients open an email based on the subject line alone.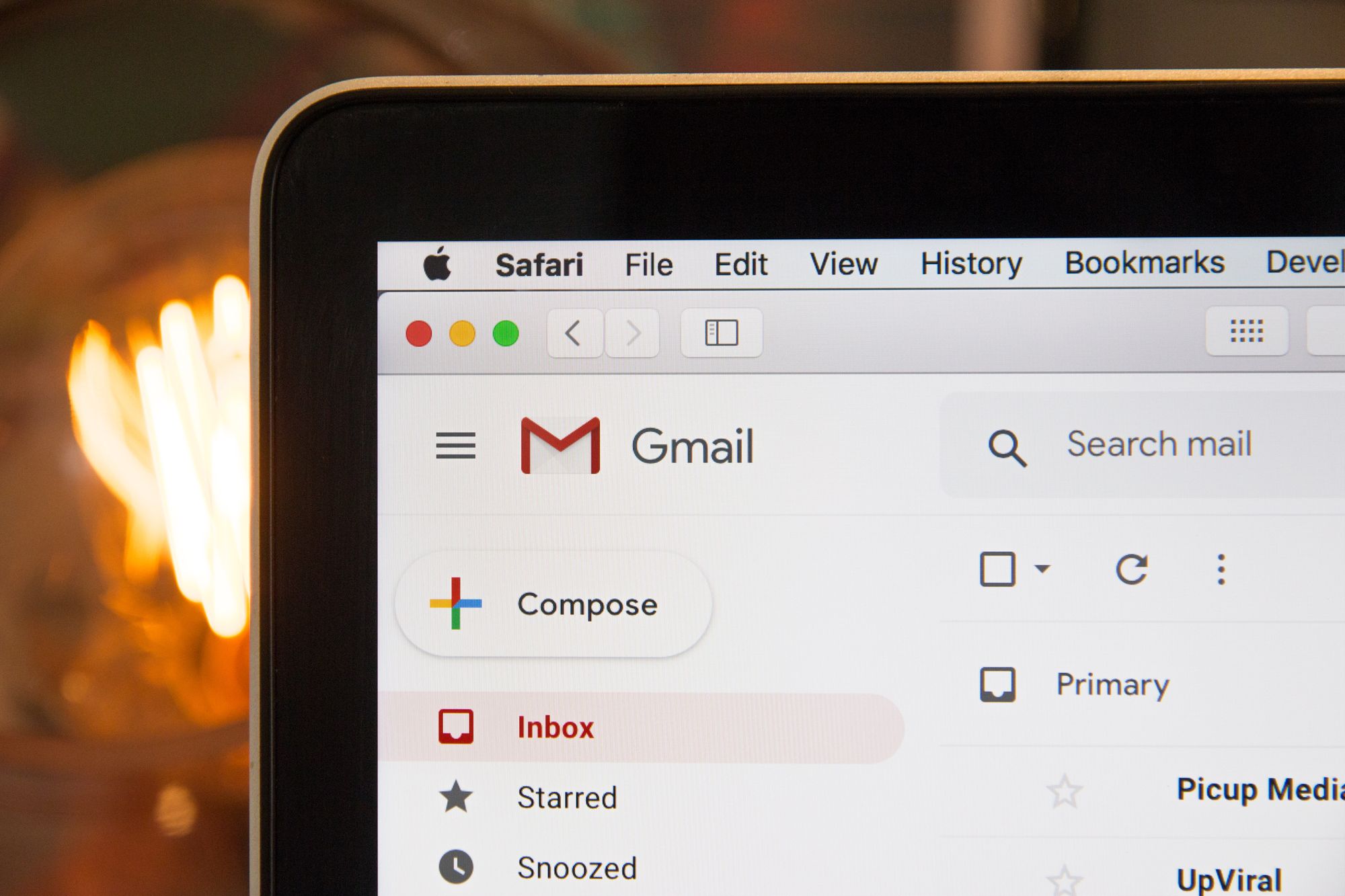 Come on! It's almost 2021 and nobody would click on an email with an irrelevant subject line.
The subject line is the first thing your prospects notice about your email and you must get it right.
So, how exactly do you get it right?
What does a good subject line look like?
A good subject line must be short, concise and most importantly relevant. Try making it as personalised as possible.
For instance, if the subject line has your prospect's name, chances are they'd be curious to see what's inside.
Certainly "Hey John! Read this to increase your CTR by 150%" sounds better than "101 tips to increase your CTR"
And, if it seems like the email has a solution to their pain points, we're sure they'd love to open it.
The subject line must spark curiosity and interest in your subject's mind without sounding overtly salesy or spammy.
It doesn't have to be super long or super complicated! In fact, it should be short, sweet and must deliver value.
Bonus Read: Click here to see 60 cold email subject lines that actually work.
Plus, it goes without saying that you must have an eye for detail, avoid any stupid spelling or grammatical errors that scream you lack an eye for detail. Also, focus on the text formatting and use bullets, headings, bold text wherever necessary.
And yes, avoid resorting to any misleading phrases or dramatic attention-grabbing sentences that trick recipients into opening.
Why?
Because as soon as they open your email, they'd bounce back (and you don't want that to happen, right?)
A Non-Generic Opening Sentence
Nobody likes sales emails.
Nobody likes generic emails.
And, nothing is worse than a generic sales email.
It's super important to be specific in your sales emails. Avoid being generic or sharing stuff that's freely available on the internet.
Your opening sentence sets the context and tone for how your readers respond to the email.
A common mistake that a lot of marketers commit is not using the opening sentence to deliver value.
Remember that you are writing a sales email, and the moment you sound irrelevant or spam, your email will be closed and archived.
It's super important that every single paragraph delivers value and is relevant.
Use the opening sentence to convey value and set the context right. Cut the clutter and quickly convey what you're here for.
Here is a nice example of how to do it - "Writing this to suggest a few things regarding capitalizing on…."
Try building trust and credibility. Don't boast, be humble and maybe even try addressing their pain points.
Don't elongate the opening sentence too much. Keep it short, concise and targeted.
Bonus Read: Here are 25 email opening lines that are guaranteed to wow your prospects.
Copy That Resonates With the Prospect
Now that you have set the stage right with a great subject line and a targeted opening sentence, it's your chance to sell.
Use the body of the email to highlight additional context about what you are offering. Help them understand what pain points you have identified and how your product or solution would help solve those.
This is your chance to create an impression that screams that your product is the best product ever!
Sum up your offering in a concise way while nicely driving the idea home.
The most important tip is that the copy must sound like you have hand crafted it based on strong research.
Treat the body of your sales email as your chance to start a meaningful conversation that your prospects would look forward to.
And, one of the best ways to do this is to use videos in your sales emails.
A Short Video
While you are reaching out to someone who has no idea you exist, it's crucial to make the first impression right. And, a video exactly helps you with that.
Your sales email does not have to sound like a monologue!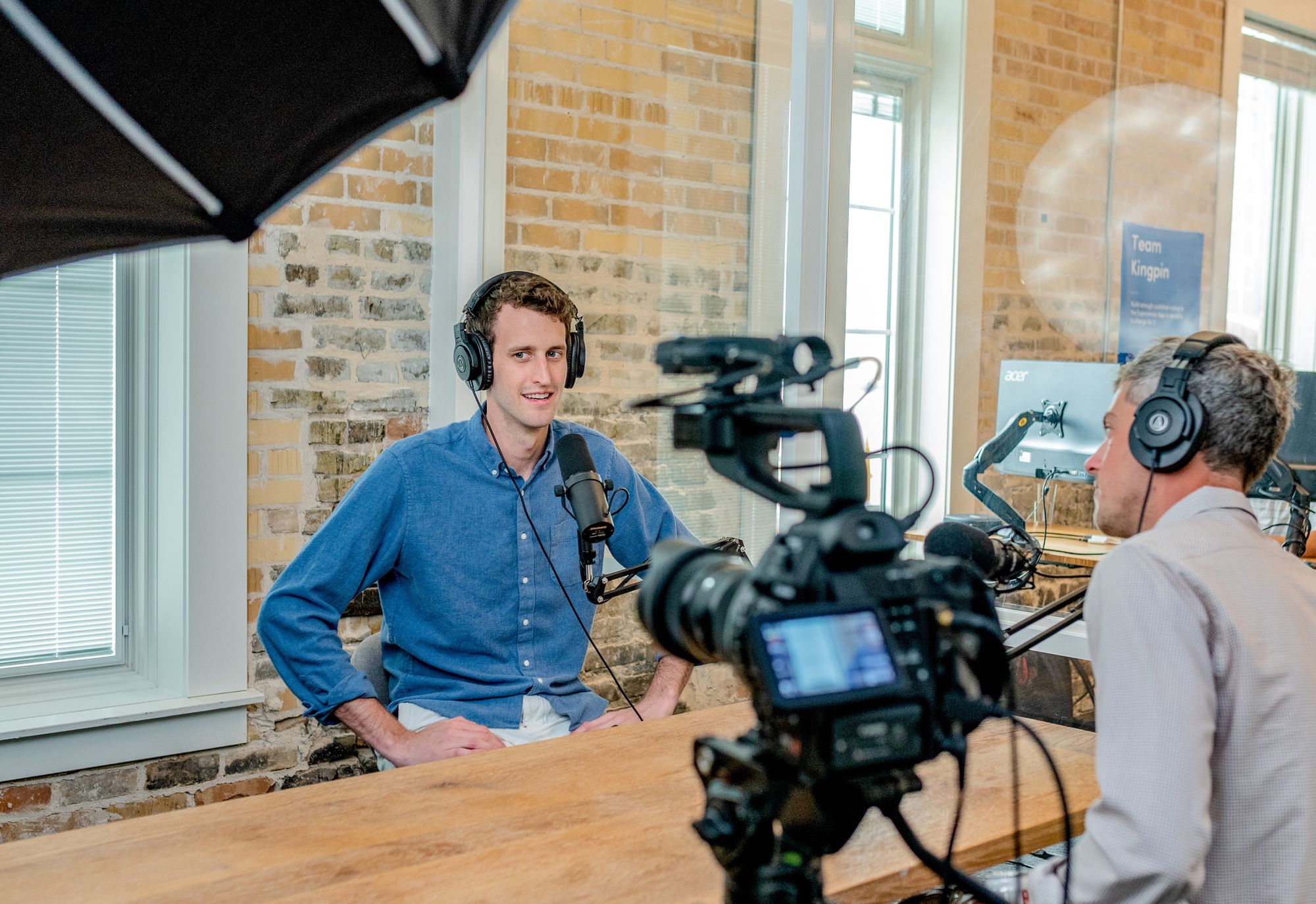 It must not sound like this is the only email you'd ever send. Take it as an introductory email and give a teaser of your product.
A short video teaser does the trick pretty well.
Why does it work ?
You don't have to worry about your prospect freaking out at the sight of a boring paragraph.
How to make your short video teaser better ?
Make it as personal as possible. Don't be generic.
Your videos must be engaging and short. Remember, if they can't read a ten minutes long text email, they can't watch a ten minutes long video.
With videos, the plus point is that they just have to sit and watch, and you can explain better. It's always easier to demonstrate something on the screen than explaining the same textually.
Furthermore, there are multiple types of videos you can create for a sales email.
Demo videos
Animated videos
Doodle videos
Screen & webcam recorded videos
PhoneCam recorded videos
The problem with the first three types of videos is that they have a high creation time and cost, and because of the same, it is very hard to personalize it.
To overcome this, the next two types come in handy.
Further, in the current age of attention-scarce audience, you need to directly show what your product does after selling the concept and in such cases, doing a screen and webcam recorded video makes sense.
StoryXpress Screen Recorder lets you do just that and more.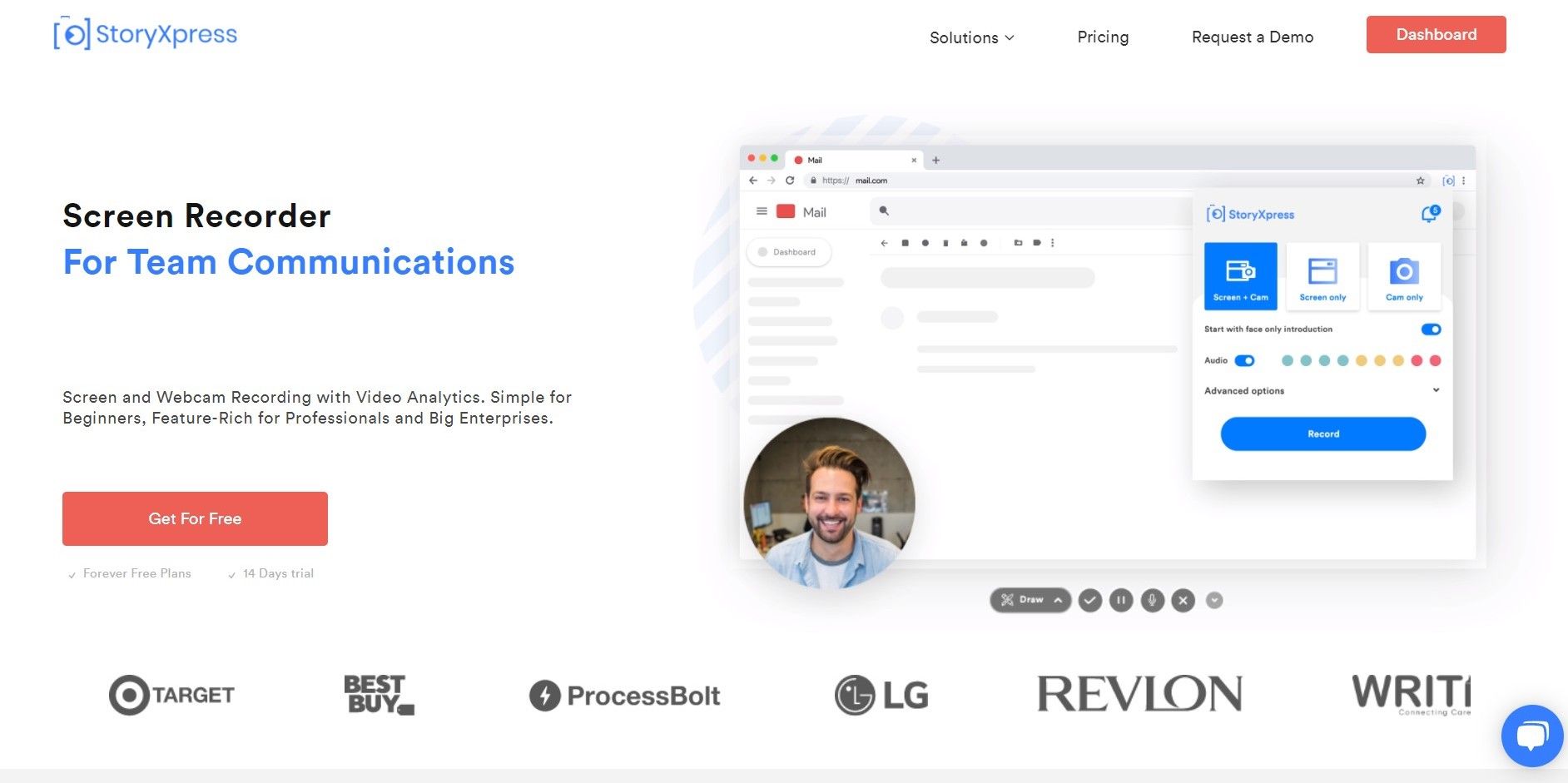 We can't stress enough that this is one of the best experiments you'd ever do with your sales emails. Just install the extension, record your webcam, explain through screen recording and you are good to go.
Nothing gets rejected like a cold sales email that is long and out of context.
Chuck it all and record a quick video that makes your interaction humane, talks more about your prospect, their pain points and how your product would solve those pain points.
A Call-to-Action
Remember, a few paragraphs ago, we told you that half your job is done if your prospect clicks on your email.
The other half would be done if you manage your prospect to click on your call-to-action (don't take this literally, we hate buttons as well).
Never leave your cold sales emails on an open note. Convey clearly what the next steps are.
Tell your readers what you want them to do. There is no room for guesswork here.
And, your CTAs don't have to be flashy buttons that poke in the eye. Requesting them to write back to you is a good enough CTA and so is directing them to your Calendly page.
Short of CTA ideas? Here are 75 email CTA ideas for your next sales email.
And yes, it's important to understand that multiple CTAs in a single email don't enhance response rate.
In fact, it may deteriorate the response rate.
Your readers must not be left scratching their heads as to what to do next. There should be a single, distinctive, clear CTA telling them that this is what they're supposed to do next.
Professional Signature
This, probably, is the most underrated and underutilized part of your email.
Your email signature must be professional and convey who you are. It should build trust and credibility.
Not just that, you may even use your email signature to promote the latest blog post you published on your blog, or the link to the recording of the last webinar you hosted.
Feel free to use HubSpot's free email signature generator if you do not have created an email signature for yourself yet.
Sales Email Best Practices
Emails are the best tool in your possession, no matter if you are targeting cold leads, following up regarding a telephonic conversation, or outright selling something.
This is strongly backed by the fact that 73% of millennials prefer communications from businesses to come via email.
You may have to send a crazy number of emails every day. And, all of them have to be personalized.
But, this doesn't mean that you have to manually send each and every email.
It's true that the response rate for cold emails is low and nothing turns a prospect off like an automated and impersonal email.
But, it's also true that by 2023, half of the world's population will be using emails.
And, this means that you can target as many people using emails as you want!
So, what's the way out?
Well, the way out is that you must pay attention to certain best practices for sending out cold sales emails and adhere to them, so as to make sure that your sales emails don't get archived.
What Worked for Them May Not Work for You
It's very common to come across blog posts that go like, "This Email Template Resulted in $4M in Revenue in Six Months".
And, it's also very common to fall prey to such templates, but the fact is that every business is unique. What worked for them may not work for you and vice versa.
It's crucial to understand that while the email copy plays an important part, the industry, the product, the pricing, the location, and a lot of other factors are also working behind the scenes.
You can't overlook the fact that A/B testing of your sales emails is the single most important factor that will help you figure out the perfect sales email template for your business.
Get your hands dirty and try as exhaustively as you can.
An amazing idea here can be sending an old school text email to a given set of subscribers and sending an email that has video to the other.
Shoot both the emails and A/B test the response.
Do Not Copy Paste Email Templates Ever
Chances are you might get tempted to use those freely available sales email templates.
But, it's a super bad idea to copy paste an email template
The idea is to use these sales email templates as creative inspiration - you are NOT supposed to use them as they are!
Twist and tweak them according to your business requirements. Personalise them according to your prospects.
Bonus Read: 30 Sales Prospecting Email Templates Guaranteed to Start a Relationship
Use Videos in Your Sales Emails
"With video I can see your sincerity, I can tell that you care, I can get a feel for you as a person." says John Barrows from J.Barrows Consulting.
Cold sales emails are tricky. They are difficult to master and you never know if your email would be replied to even after crazy optimisation.
It's always a good idea to use videos in your sales emails. Videos are an amazing tool not just for prospecting but for nurturing leads and even post sales follow-up.
Videos help invoke trust and credibility. It's easy to grab someone's attention using a video rather than text.
Here is a case study of how the HubSpot sales team used videos to engage more prospects.
Wondering how to shoot interesting videos for sales emails? Try a tool like StoryXpress. Get a quick sneak peek here.
Choose the Right Time to Press "Send Now"
Finally, it's important to send your email at the right time.
Your prospects certainly won't appreciate a cold sales email on a Sunday morning when they are chilling in their farmhouse.
Mondays and Fridays are usually considered to be bad choices for sending sales emails.
If you ask us, we feel that the best day to send a cold sales email is Tuesday, although Wednesdays and Thursdays can also be nice choices.
Studies suggest that nearly 40% of all the emails are sent between 6 AM and 12 PM. If you are seeking top engagement for your newsletter, try sending it in between 8 AM and 10 AM or 3 PM and 4 PM.
Just make sure that you avoid sending any cold sales emails on holidays or out of business hours.
That's it!
You are all set to take your cold sales email game to the next level.
And, before you leave, a quick reminder that videos can actually help you 5X your email open rate and 8X your click-through rate.
Thus, the next time you sit back and think how your sales email should look like, think about video and ace the email.
Good luck!